A person's relationship with their in-laws is often complicated, but it jumps to another level in Netflix's 'The Out-Laws.' Directed by Tyler Spindel, it stars Adam DeVine as Owen, a bank manager known for being so uninteresting that his colleagues suspected his girlfriend, Parker (played by Nina Dobrev), was imaginary. Owen is excited about the wedding and becomes more thrilled when he discovers that Parker's parents decided to attend the wedding at the last moment. This is the first time Owen will meet them, and even Parker will see them after a long time.
Once Owen meets his in-laws, Billy and Lilly, it becomes clear that they are from a completely different world and don't think Owen is right for their daughter. However, things get out of hand when Owen's bank is robbed, and he suspects that his in-laws might have had something to do with it. He is caught in a conundrum. He wants to talk to Parker about it, but how does one tell their fiancee that her parents are criminals? 'The Out-Laws' sets up an interesting premise with this angle, but things soon get ridiculous with every minute.
For an action-comedy, the Netflix movie sticks to the car chases and shootouts while trying to find some moments of comedy through them. Most of this comes from Owen's struggle to adjust to the lifestyle of his in-laws and learning to rob banks and commit other crimes. Adam DeVine brings that common man instinct to the role, where Owen wants to rob a bank but is also conscious about saving people. His job puts him at an advantage in planning, but when it comes to execution, he makes a lot of mistakes.
Ridiculous is the only one that comes to mind while describing these scenes, but you can't help but laugh out loud at them. Even though you know this isn't the best movie you have seen in a while, not even in the action-comedy genre, you cannot stifle the laugh that the film gets out of you. The credit for this goes to the actors who bring a realisticness to their roles and complement each other.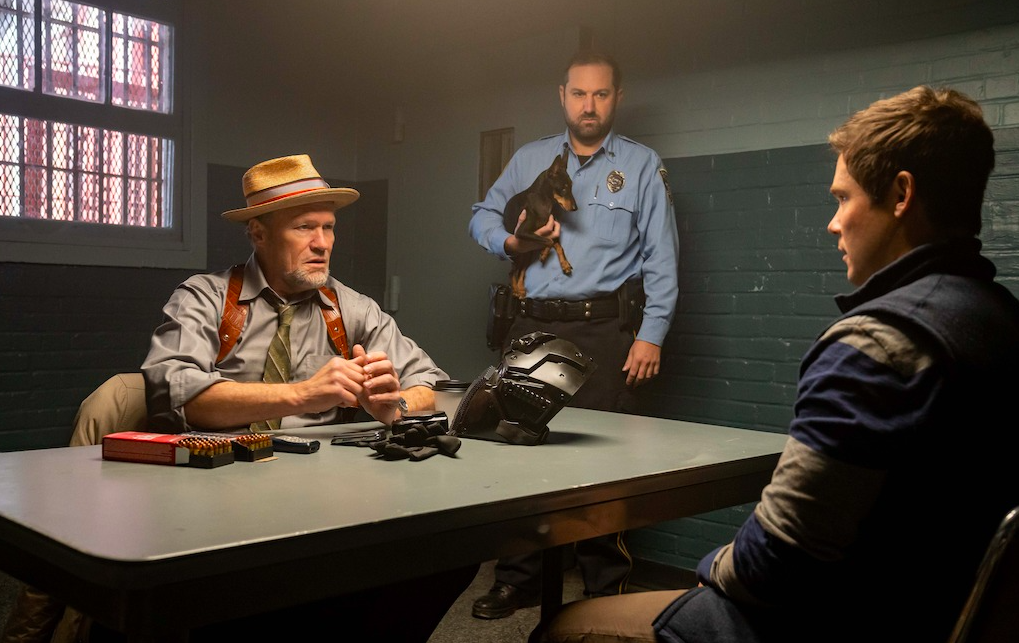 The innocence in DeVine's Owen stands in stark contrast to the hardened-criminal vibe exhibited by his in-laws, played by Pierce Brosnan and Ellen Barkin. Lilly and Billy's reactions to Owen's actions often sync with the audience, which weirdly enhances the comedy. The standout, however, is the characters who remain on the sidelines for the most part. Julie Hagerty and Richard Kind play Owen's judgemental parents who think their future daughter-in-law is a stripper, not a yoga instructor. The duo shines in every scene and adds a distinct touch to the roles that could have fallen flat in an actor of lesser caliber.
Michael Rooker as FBI agent Roger Oldham is a joy to watch, which makes us wish there was more of him. The same goes for Nina Dobrev and Poorna Jagannathan, who deliver their best even though they don't have much to go on with. The MVP, however, is Lauren Lapkus. She has the least screen time, but she owns the part and becomes a highlight of the film. Every scene she's in counts as one of the best scenes in the movie.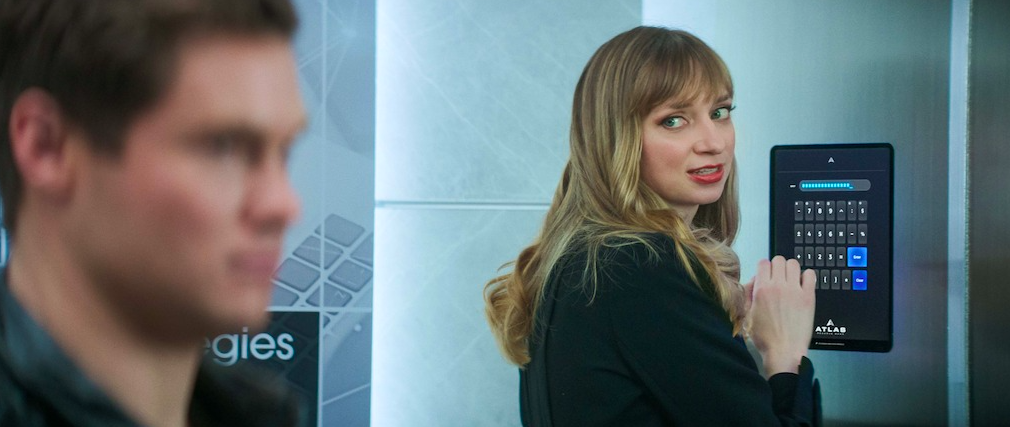 With a star cast like this, 'The Out-Laws' had a lot of potential, but the film goes through too many lows to balance the highs. The first half of the film takes some time to find its footing and feels a little off. It is in the second half that the movie picks pace and delivers all of its best scenes. The story is too loose to hold everything together. The characters could have been fleshed out a bit more, especially when exploring the relationship between Parker and her parents.
An overall impression of 'The Out-Laws' leaves it as a forgettable action comedy. You'll probably never come around to a rewatch with this one. The one time that you do watch it, you can expect a good time, especially if you are in the mood for something that doesn't demand too much of your brain or attention. It is amusing and generally funny and promises nothing but entertainment for an hour and a half. If you want your jokes wittier or sharper, you might want to opt for something else. For those looking for something silly and goofy, this is a perfect watch.
Rating: 2/5
Read More: Is The Out-Laws Based on a True Story?