Adventures are always exciting because there's always that bit of fear, anticipation and curiosity that make the journey exciting and unpredictable. In cinema, the adventure could take a lot of forms. It could probably vary in tone with some depicting journeys filled with fun and laughs while others could be an exploration into the outer space seeking questions beyond the comprehensible powers of the human intellect.
Since time immemorial, adventure movies have entertained us, made us cry, laugh and empathize with their characters. With all that said now, let's take a look at the list of top adventure movies of all time. Also, note that the list contains films from a wide variety of genres and isn't restricted to just conventional action adventure movies. The good news is that you might be able to find some of these really good adventure movies on Netflix, Amazon Prime or Hulu.
31. First Man (2018)
'First Man' is one of the most thrilling movies in the recent times, given the dramatic journey it depicts of mankind's mission to reach the moon – a feat no one had attempted before. Gritty, realistic and outright emotional and pathbreaking, 'First Man' has been regarded as one of the best space movies since 'Gravity' and has received critical acclaim. Featuring Ryan Gosling and Claire Foy in the leading roles, the extraordinary journey of this Apollo 11 astronaut will take you by surprise and would reveal many things unheard of about this daring mission to the moon. Damien Chazelle is truly an amazing talent.
Read More: Best Gambling Movies of All Time
30. The Chronicles of Narnia: The Lion, the Witch and the Wardrobe (2005)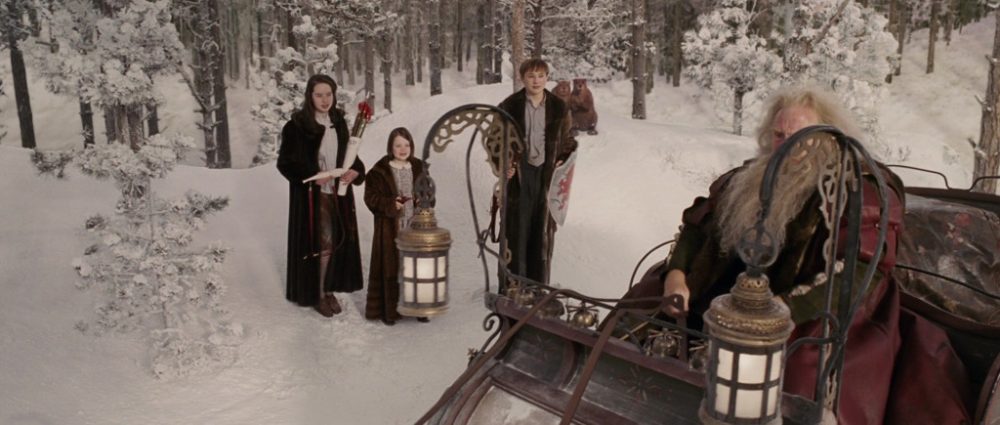 What began as a WWII story turns out to be one of the best childhood adventure movies we've experienced so far. The movie begins with four kids—Peter, Susan, Edmund and Lucy—who are travelling the countryside, away from their mother and from the perils of war. Lucy, whilst playing hide-and-seek, discovers a wardrobe which leads them into a mysterious world of Narnia and later, lures her siblings in, to fight the evil White Witch (played by Tilda Swinton) and to support the war for righteousness led by a great lion named Aslan (voiced by Liam Neeson). The captivating visuals and fight scenes, the in-depth characterization and the breathtaking performances turn this film into a delightful cinematic experience.
Read More: Best Workout Movies of All Time
29. Jumanji (1995)
Perhaps the flagship movie featuring Robin Williams, and arguably one of his most famous works, 'Jumanji' begins with a boy named Alan Parrish, the son of a wealthy shoemaker in New Hampshire who finds a board game titled "Jumanji". As he begins playing his game by rolling the dices along with one of his friends Sarah, weird phenomenon starts happening and the message displayed on the board game comes to life in the form of wild animals, thunderous clouds, torrential rains and creepy tree shafts. After Alan reappears 26 years later to play his last game because he wants to be out of the loop, he has to get everything back together, and reconcile with his friend and later, girlfriend Sarah, along with a bunch of kids who were living in his old house, who started playing the game years after Alan was trapped in it. Funny, adventurous to the core and intriguing, 'Jumanji' had a lot of fans back in the day. Watch out for a young and promising Kirsten Dunst.
Read More: Best Movies About Nihilism Ever
28. Prometheus (2012)
Officially, the fifth installment of the 'Alien' franchise, 'Prometheus' has an aura of its own and maintains a different identity as compared to the other movies of the franchise. Turning out to be one of the most profitable ventures of the franchise, the movie begins with the crew of a ship named Prometheus that has landed on a barren, distant moon in the late 21st century, trying to explore the origins of humankind based on a star map, before they could realize the trap and the fact that mankind itself could be in a grave danger. 'Prometheus' not only maintains the thrill-seeking audiences' edge-of-the-seat experience, but it also certainly makes the audiences explore the grandeur of uncharted moons and planets. With spellbinding performances (esp. Michael Fassbender, who is beyond captivating), terrifying alien creatures and the watertight screenplay, 'Prometheus' is a stunning masterpiece.
Read More: Best Movie Franchises of All Time
27. King Kong (2005)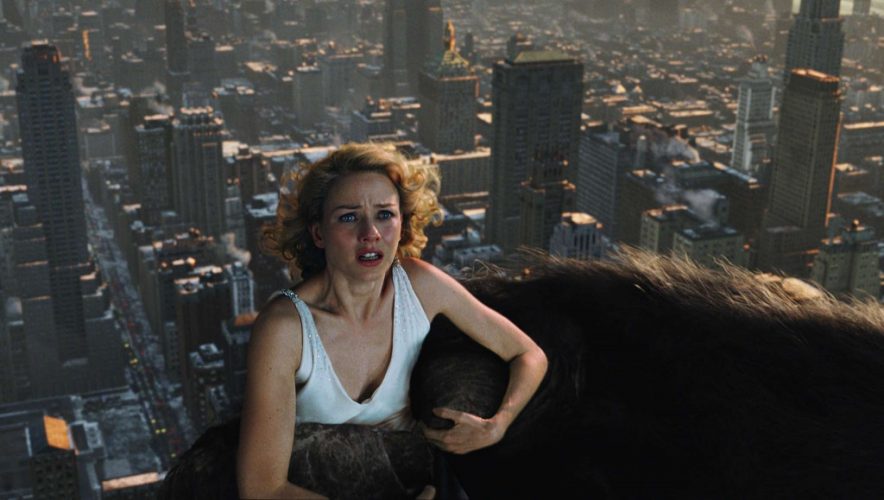 Peter Jackson's version of this timeless classic has often been considered one of the best remakes of all time. 'King Kong' is set in a fictitious Skull Island (and perhaps the 2017 reboot derives its name from the island), where Carl Denham, a filmmaker, has decided to finish his movie. While he awaits his leading lady, Ann Darrow (Naomi Watts) agrees upon to play the role when it comes as a shock to them that the island has forever been inhabited with a giant prehistoric gorilla who is smitten with Ann. The filmmaker and his crew have to get to Ann before things go out of hand. 'King Kong' received critical acclaim upon its release and received numerous Academy Awards. No wonder it has been considered a timeless masterpiece by none other than Roger Ebert.
Read More: Best British Movies of All Time
26. 127 Hours (2010)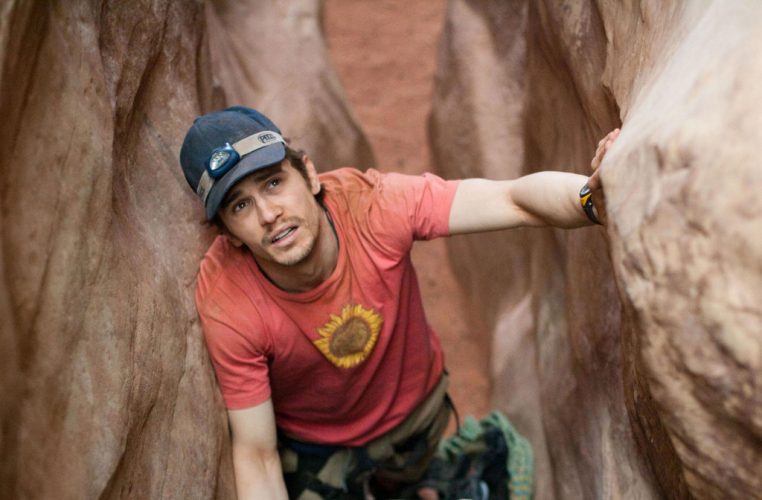 Touted as one of the best adventure biopics of all time, '127 Hours' is the gripping real-life tale of a young explorer Aron who ventures solo into Utah's Canyonlands when his right hand is stuck under a boulder and to his utter dismay, he is unable to move his hand and can't even call for help, for he is in one of the remotest places. As his resources (water, food, energy etc.) run thinner, he resorts to one of the most desperate measures in the end to "let go" of his hand. Without spoiling it any further, '127 Hours' has Danny Boyle's signature flavour in it coupled with James Franco's intense performance which took us for a thrill ride. And on top of everything, you'd get to see the real Aron Ralston in the end. So, what are you waiting for?
Read More: Best Black Romantic Movies of All Time
25. Harry Potter and the Deathly Hallows: Part 1 (2010)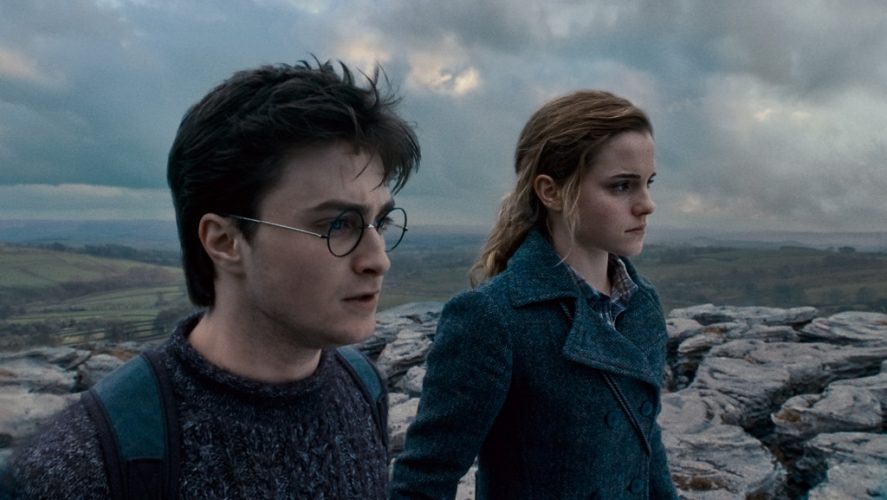 The "adventure" part in this particular instalment (seventh, to be precise) comes from the part in the storyline wherein Harry, Hermoine, and Ron are in a quest to find all the Horcruxes of Lord Voldemort and destroy them, after Dumbledore bid adieu in the sixth instalment and the trio faces more grave dangers from dark wizards and witches. For Potterheads, this certainly is one of the best movies of the franchise involving ample action, swooning romance and the changing definitions of friendships, among others. The idea of a confrontation between Harry and "he-who-must-not-be-named" will certainly give you jitters if you're all in for it.
Read More: Best 9/11 Movies of All Time
24. Life of Pi (2012)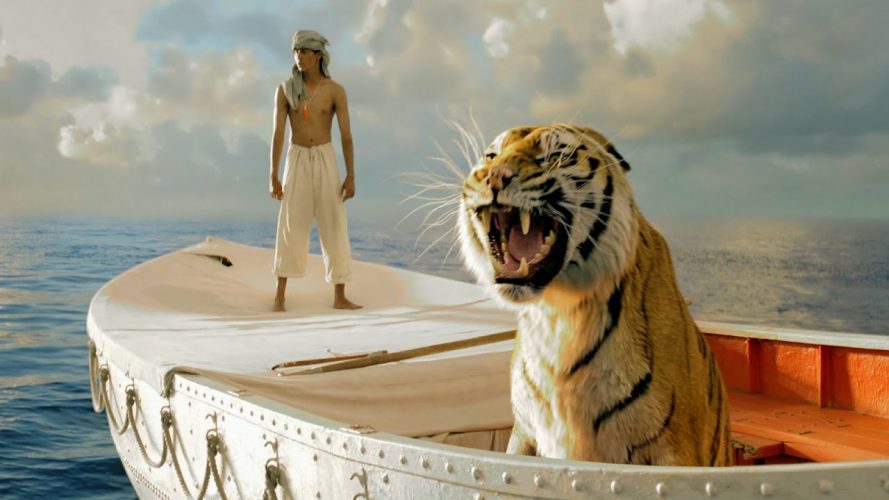 Ang Lee's masterpiece, 'Life of Pi' was considered to be unfilmable, given its technical challenges including the CGI aspects and its intense survival story. But Lee managed to turn it into one of the most enthralling film experiences of all time. The movie revolves around the "forced" adventure of "Pi" Patel, a 16-year-old kid who is set sail to Canada along with his family and a bunch of zoo animals, for his father is determined to move there in order to sell their animals from the zoo that they were running in Pondicherry. While they're onboard the freighter, a storm takes the ship down, with only Pi remaining on a lifeboat along with a bunch of wild animals – notably an orangutan, a zebra, a hyena and a tiger. The rest of the movie is practically a jostle between him, the harsh nature, the animals and the mysterious phenomena that no one could explain in words. A scintillating, immortal adventure, this one.
Read More: Best Toddler Movies of All Time
23. Stalker (1979)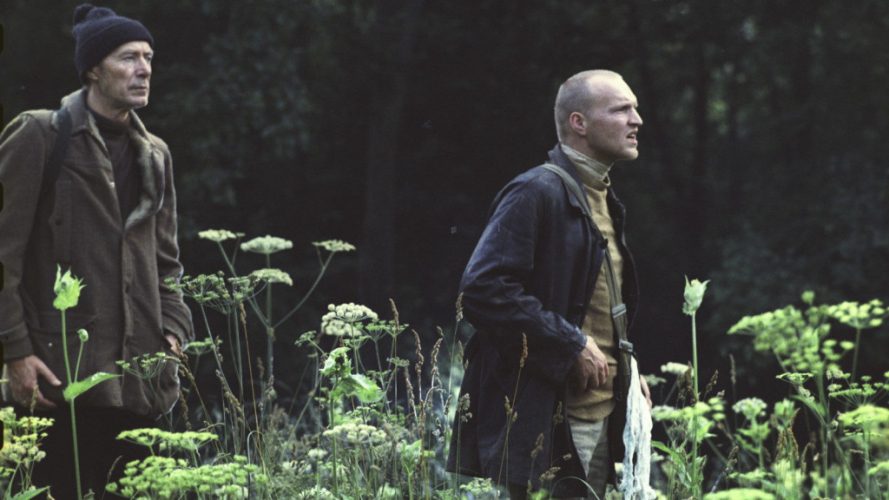 The great Andrei Tarkovsky's enigmatic sci-fi masterpiece is a journey into the hearts of darkness. Adventure is inherent in the story itself as it follows a group of men who set out on a journey into a mysterious place known only as "The Zone" where a man could fulfill his innermost desires. The film moves at a very relaxed place and it gradually pulls you into this anonymously enigmatic world, giving you an almost physical sense of journeying with these characters as the story unfolds in a true Tarkovsky fashion. 'Stalker' is widely regarded as a classic of world cinema and is a film that one must watch in order to understand and feel what it's like to travel deep inside the human soul.
Read More: Best Sports Movies of All Time
22. Stand By Me (1986)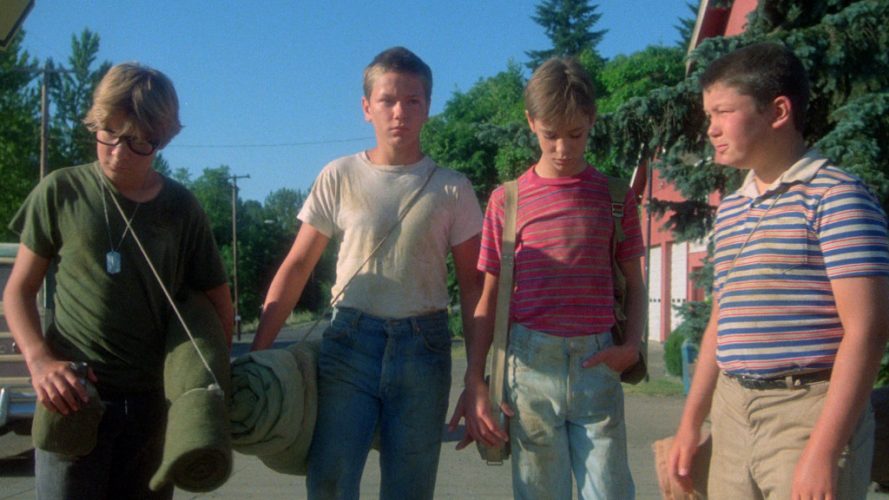 It's just humanly impossible to dislike this film. 'Stand By Me' blankets you with a warm, tender sadness that melts you in its heartbreaking honesty. The film follows four friends who go on a hiking trip to find the dead body of a boy. The story unfolds in a way that completely engages you as you invest yourselves in the characters learning about them, their dreams, and ambitions during the journey. The nostalgic tone of the film is striking and the universality of adolescence and friendships instantly strike a chord, that manages to resonate with you for a very long time.
Read More: Best Stalker Movies of All Time
21. Hugo (2011)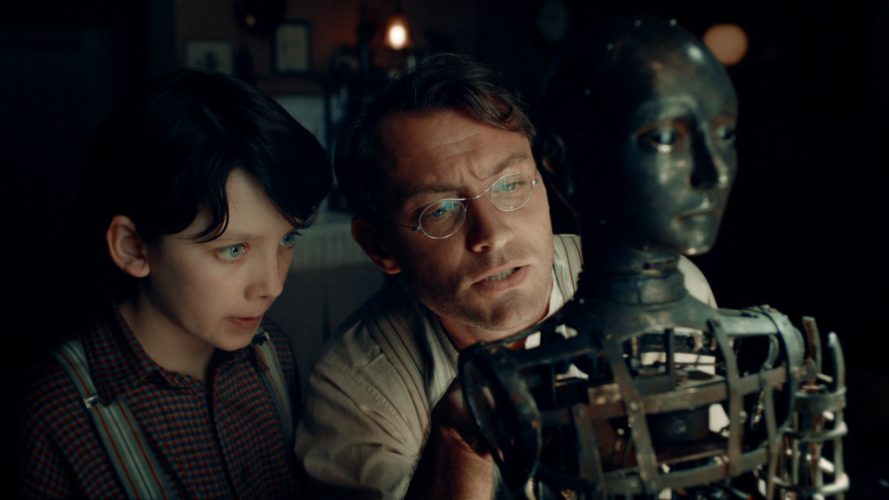 'Hugo' is probably among Martin Scorsese's least popular works but frequent revisits have helped me evaluate the film better and see things I missed out during the first viewing. 'Hugo' surely isn't one of Scorsese's greatest cinematic endeavours but you could see that it's a film he genuinely wanted to make and one that he holds so dearly to his heart. It's a film made with heart and there's a peculiar sense of charm and affection that makes it really hard to not love. 'Hugo' might not be a classic of its genre but it must be watched to understand and feel the love Scorsese has always had for the art of cinema.
Read More: Best Teen Movies of All Time
20. Copenhagen (2014)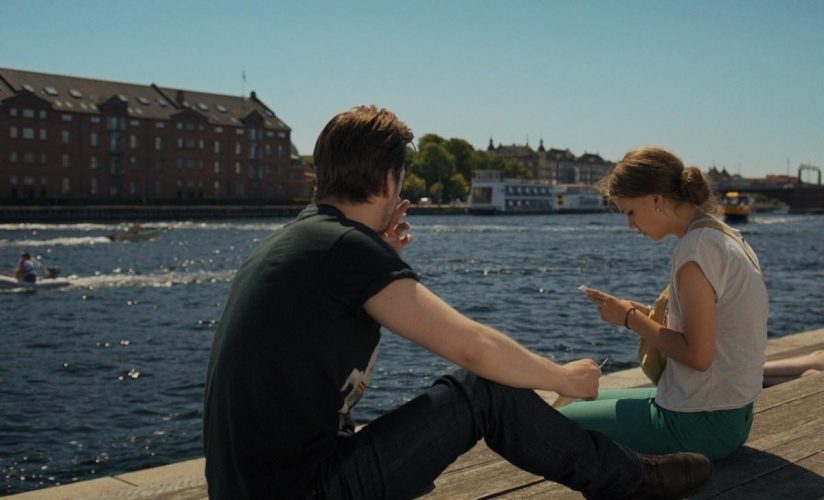 This Canadian indie gem has to be one of the most underrated films of this decade. 'Copenhagen' follows a young man in search of his grandfather in Denmark. He finds himself alienated in the country with his best friend leaving the trip midway through but he soon comes across a beautiful, young waitress and together they set out to track down his grandfather's address. The film becomes more of a journey of self-discovery as we learn about these beautifully flawed characters who end up finding themselves in each other. It's an incredibly well-made film told with all heart. One of the most overlooked adventure movies of all time!
Read More: Best Inspirational Movies of All Time
19. Into the Wild (2007)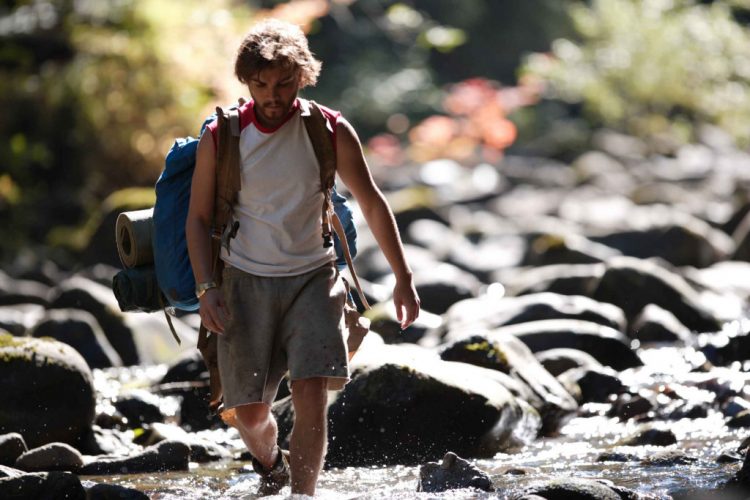 The reason why 'Into the Wild' still has a resounding impact on many people is because most of us have been through a phase similar to that of Christopher McCandless in our lives. The 20s is the time when expectations and responsibilities begin to take a toll on you and in the process we all tend to forget one little thing: life. 'Into the Wild' is a film about identity and self-discovery. A lot of people have criticised the film for presenting a very delusional protagonist but that's missing the point of the film. Travelling helps you broaden your perspectives and opens you up to the world around you and most importantly, your own self. Clichéd as it sounds, true it is though. And it's this cliché that ultimately makes the film so powerful. Also, for those who didn't know, 'Into the Wild' is directed by the great Sean Penn.
Read More: Most Confusing Movies of All Time
18. Jurassic Park (1993)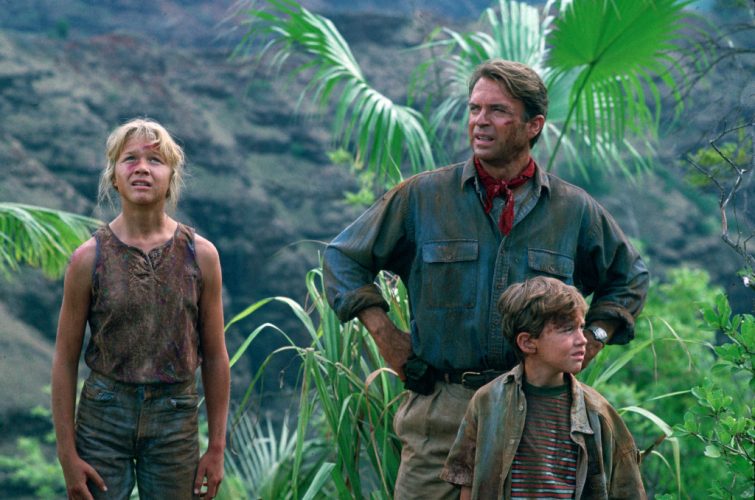 The Summer Blockbuster phenomenon reached its zenith with Steven Spielberg's game-changing adventure drama that brought dinosaurs back to life on-screen. 'Jurassic Park' was undoubtedly the cinema for a generation of kids who grew up in the 90s. Nostalgia certainly becomes a huge factor here but I do believe that 'Jurassic Park' is cinematic entertainment of the highest quality. I've revisited the film a couple times over the past few years and it's safe to say that it really is an astonishing piece of a pure blissful cinematic ride. The film has aged brilliantly and that's really saying a lot because technology has improved wildly over the last so many years and yet the visual aesthetics of the film do not come across as a tad bit dated. 'Jurassic Park' gave people a reason to go to the cinema and it continues to enthral, excite and exhilarate, unlike any other film.
Read More: Best Space Movies of All Time
17. Moonrise Kingdom (2012)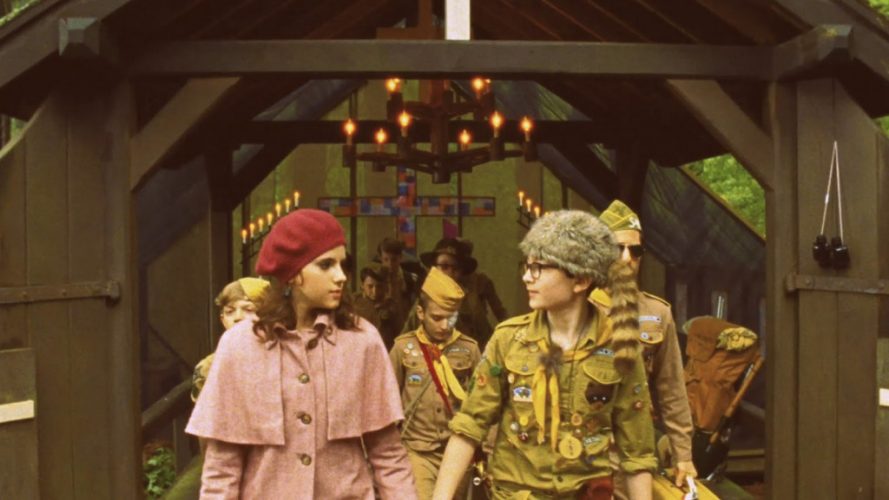 So we've got a nice little Wes Anderson flick to spice up the list here. 'Moonrise Kingdom' follows two twelve-year-olds who run away together but their parents and teachers are worried about them as a storm is about to strike the island. Wes Anderson's quirky sense of humour never really worked for me and despite my distaste for his style, I found this film to be surprisingly effective. The bizarrely eccentric charm Anderson infuses the film with feels refreshing for the storyline as it turns the film into a memorable cinematic experience replete with blissful adventures, spicy humour and childlike warmth.
Read More: Best Cult Movies of All Time
16. The Martian (2015)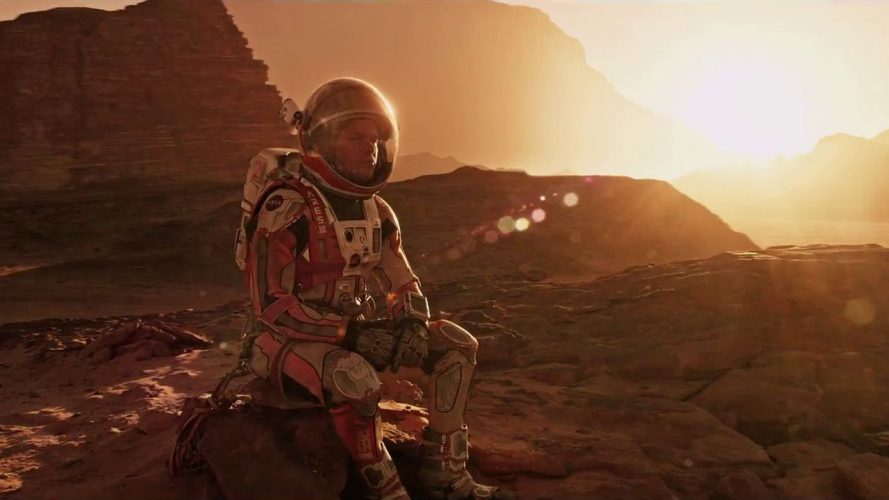 A movie which became the source of all the memes on Matt Damon following its release, 'The Martian' is adventurism at an interplanetary level, if you will. This Ridley Scott movie starts with Mark Watney, a botanist who's a part of one of the Ares Missions by NASA, who is presumed dead and left behind on Mars following a storm while the rest of the crew leaves the planet hurriedly. Turns out, Mark Watney is alive and well, and to everyone's surprise, he cannot be brought back until four years from the present day and his survival on an uninhabitable planet is a grave concern. Using his "botanist" instincts and after salvaging a few things from the rover and the ground station on Mars, Mark is successful in cultivating potatoes to survive. A tale full of adventure, twists and turns and the undying survival instinct, 'The Martian' is one of the best space movies of all time.
Read More: Best Finance Movies of All Time
15. Pirates of the Caribbean: The Curse of the Black Pearl (2003)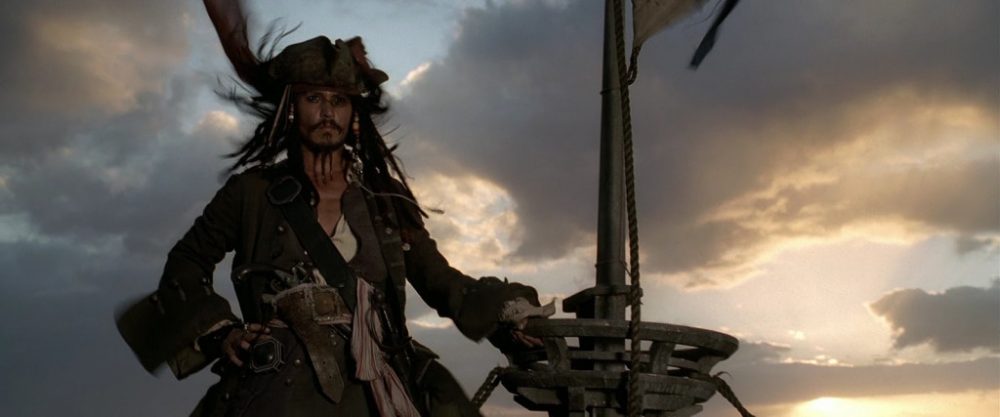 One of the most popular films ever made, 'The Curse of the Black Pearl' is easily the best film in the iconic 'Pirates of the Caribbean' series. The film follows Captain Jack Sparrow's epic adventure as he, along with blacksmith Will Turner, sets out to rescue Elizabeth Swann (Turner's love interest) who has been kidnapped. The film was expected to be a flop by many journalists but went on to become a surprise smash hit and would later turn out to be one of the most commercially successful films of all time. It's an absolute fun ride packed with swashbuckling sequences and bizarrely funny performances that are entertaining to the core. Johnny Depp nails it in this one.
Read More: Best Psychopath Movies of All Time
14. North by Northwest (1959)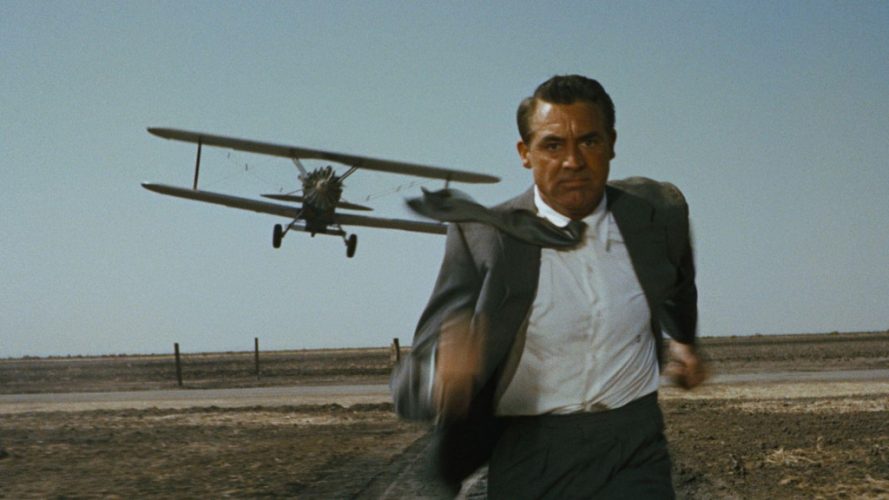 The name Alfred Hitchcock rings many bells in our ears, but mostly, it is this word – legendary. Often called as one of the greatest cinematic marvels of all time, 'North by Northwest' is the story of Roger Thornhill, who is mistaken as George Caplan. After getting kidnapped and released, and then getting caught by the police, he can be seen constantly fleeing from one place to another, with no one believing his version of the truth. With never-ending pun and pathbreaking performances, this darkly comic film cannot get any better. I am sure there have been many such mistaken identity films released ever since, but what makes 'North by Northwest' distinctively good is the storyline which perhaps was a pioneer of its sub-genre. Too bad we can't reproduce the same magic in its original form once again. Actually, we shouldn't!
Read More: Best Alien Abduction Movies of All Time
13. Everest (2015)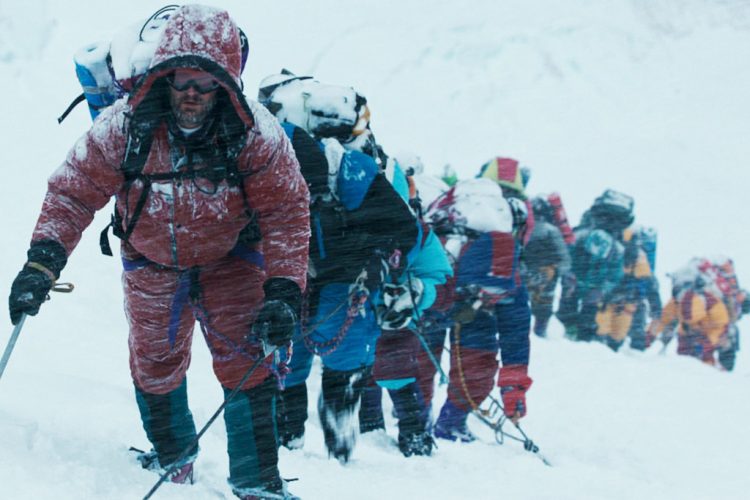 An expedition movie at the outset, 'Everest' was lauded for the exemplary manner in which a real-life disaster was brought to life, in what was called as one of the deadliest expeditions to the highest mountain peak in the world. Set in the year 1996, two expedition groups led by trek-specialists Rob Hall and Scott Fischer are stuck in a blizzard while the groups are on their way to and from the summit of Mt. Everest. Many wither and die away in the process, with their dead bodies left behind and never to be found. Tragic and at times, suffocating, 'Everest' truly explores the might of mother nature against the humans, similar to what Ang Lee did with 'Life of Pi'. A fair advice – watch it at your own risk if you have even borderline vertigo.
Read More: Best Movie Gadgets of All Time
12. Star Wars Universe (1977-2017)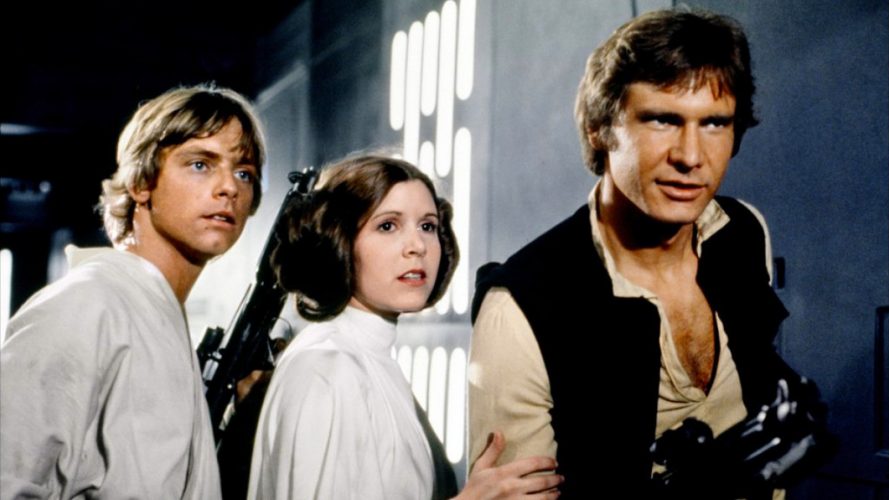 George Lucas' iconic franchise has forever been going places, thanks to the tech savviness and the "cool" things it has inculcated into the cinematic culture. With nine episodes as a part of original, sequel and prequel trilogies (one still unreleased i.e. Episode IX), three spin-offs along with the merchandise and everything else, the 'Star Wars' film series remains the second highest grossing film series of all the time (the first being the MCU).
Although many things weren't envisaged when Lucas started shooting for the original trilogy (Episodes IV, V and VI), we witnessed the prequel trilogy for Darth Vader's origin and the sequel trilogy for what happens after Darth Vader. Set in a "galaxy far far away", 'Star Wars' witnessed a host of human, non-human and droid (animated) characters including the age-old Government (Republic, also called as the Alliance) versus the Evil Empire confrontations, the Jedi and the Sith, "the Force", the "resistance" etc. and has forever been enchanting us with the space saga that it has been known for. A must watch for the geeks and a recommended watch for the adventure enthusiasts!
Read More: Best Tear Jerker Movies of All Time
11. Cast Away (2000)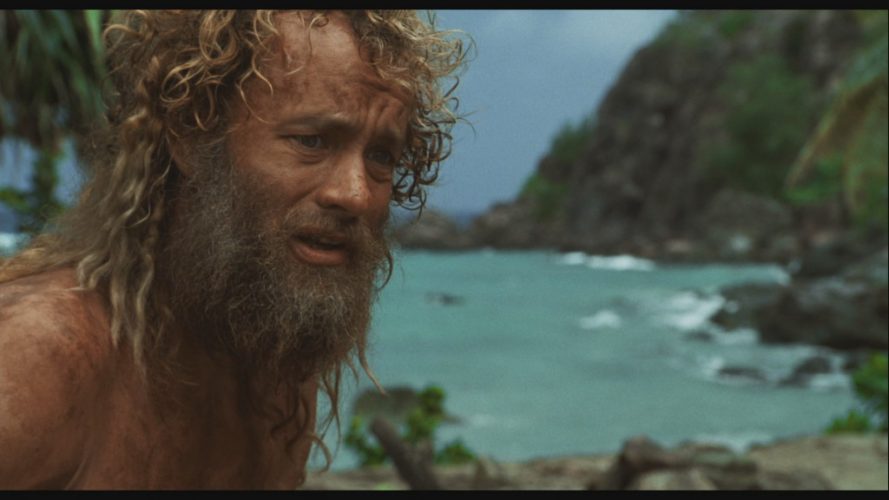 The idea of being alone on an uninhabited island does sound nice, but not everyone has the same fate as Chuck Noland, who after being stranded on an island for four years, salvages the contents of the cargo of the aeroplane that crashed on the island, along with making friends with a volleyball he calls Wilson and prepares a raft for his travel back to his civilization. As thrilling as it sounds, 'Cast Away' is equally tear-jerking, for we could relate to Tom Hanks' character Chuck and we end up thinking what we could've been done differently, had we landed on the same island in a similarly precarious situation.
One of the most emotional moments of the film comes when after returning to his people, he finds himself in an alienated position which wasn't worth fighting for in all these years, for his fiance has remarried and he doesn't have a job or the employability anymore. Tom Hanks is unforgettable in the lead role.
Read More: Best Movie Shootouts of All Time
10. Avatar (2009)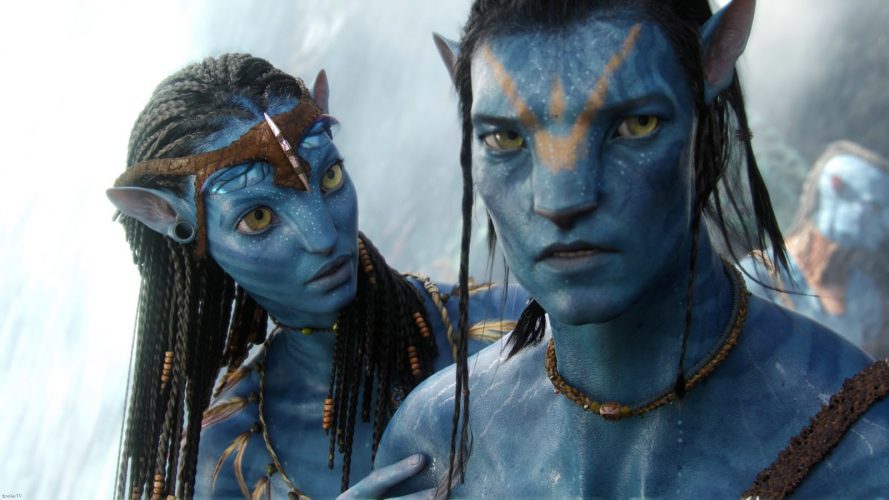 James Cameron's extraterrestrial epic needs no introduction. People may call it overrated, overdone or hyped, but 'Avatar' to this day remains to be one of the most successful alien sci-fi movies in terms of its revenues and the CGI. Not only did Cameron outdo himself and the expectations we had on him, with a relatively less-famous star cast, he certainly has accomplished the unachievable. With the sequel in the offing (hopefully!), 'Avatar' is also a tremendously beautiful adventure movie, if one thinks about it. It is the story of a crippled marine venturing into alien territories with little or no knowledge, gaining insider information, falling in love with their ways (and their women), getting trained in combat and killing his own species in the end, all the while donning a different "Avatar" — that of one of the indigenous species called Na'vi. 'Avatar' is a film that was well and truly ahead of its time.
Read More: Best Parenting Movies of All Time
9. Guardians of the Galaxy (2014)
Combine a star lord, a green hued alien, a vaguely human-shaped tree and a bounty hunting raccoon, and you get the primary characters of 'Guardians of the Galaxy'. Based on the superhero team with the same name created by Marvel Comics, the film brought a fresh look at superheroes and showed how they can also be just as flawed and vulnerable as ordinary human beings. Filled with flippant scenes and catchy dialogues, the family-friendly film helped rejuvenate the Marvel Cinematic Universe and contributed to its continuing success. The film also spawned a sequel which was released in 2017. It put lead actor Chris Pratt, who plays the role of Peter Quill/Star-Lord, on the road to stardom and helped him nab roles in the rebooted 'Jurassic Park' franchise. It is perhaps MCU's only movie that is closely synonymous with adventure.
Read More: Best Vampire Movies of All Time
8. Star Trek Reboot (2009-2016)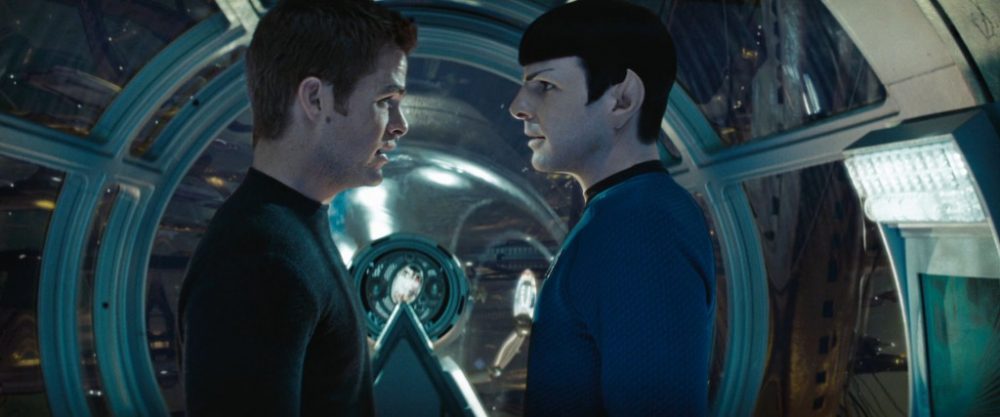 Yes, we've had the Original Series from the 70's till the 90's (interestingly, that's also when Star Wars was picking up the pace), the Next Generation from the mid 90's till the early 00's, but I think the Reboot series would appeal the most to the current generation, although the masses have always believed that Chris Pine wasn't a suitable match for the role of James T. Kirk – a character which was nailed by William Shatner and Patrick Stewart. Chris Pine, though, has been exceedingly intense in the leading role and has certainly delivered a fantastic performance in all the three films and so has Zachary Quinto as Spock.
As far as all the three films of the "Reboot" series are concerned, we witnessed a lot of action, a thrill-packed storyline and some absorbing special effects, thanks to the efforts of J. J. Abrams and his crew. Over time, the reboot version of 'Star Trek' has been likened to the Original and Next Generation series which apparently have rekindled the 'Star Trek' magic in fans. Zoe Saldana's Uhura is like the icing on the cake.
Read More: Best Movies About Multiple Personality Disorder
7. Interstellar (2014)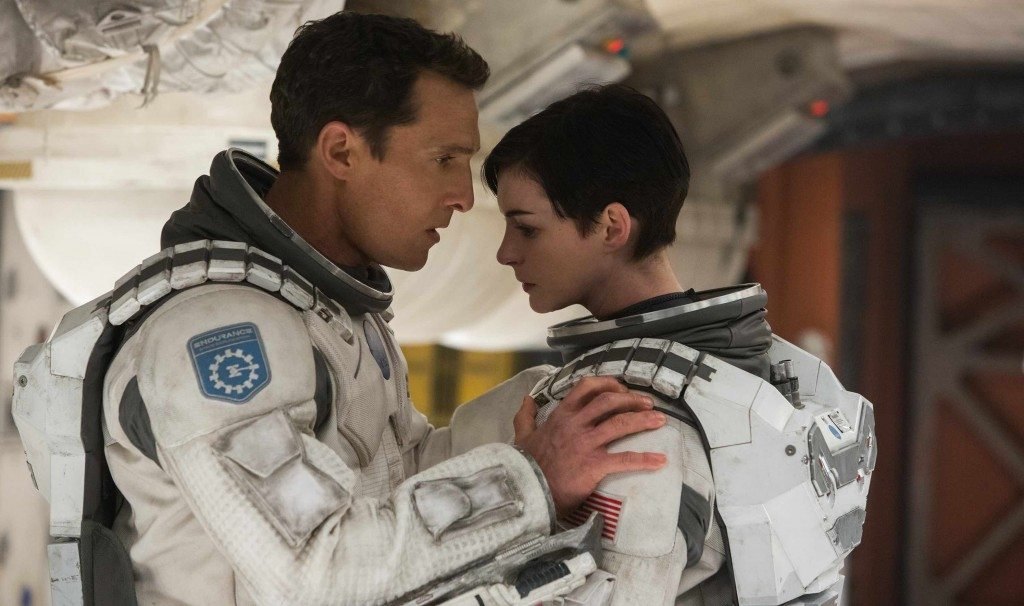 'Interstellar' might not be among the greatest science fiction films of all time but it sure as hell had the potential to be one. Shallow character writing and annoying verbal exposition hamper the film from being one of the true greats of our times. However, 'Interstellar' deserves a lot of credit for its thematic ambitions and scope. The story follows a group of NASA scientists venturing out into the outer interstellar space and beyond, in search of a home for human lives which have been deteriorating and are on the verge of extinction on Earth.
Nolan's exceptional control over the visual aesthetics of the film is wildly put on display here as he virtually transports you into outer space and it is perhaps for the first time in cinematic history that we got to see what Black Holes and the Fifth dimensional phenomena looks like. The film raises some profound questions on humanity and its existence and asks you to look beyond our own little world. 'Interstellar' is one of the most memorable cinematic experiences we've had in recent times.
Read More: Best Thriller Movies of All Time
6. Lawrence of Arabia (1962)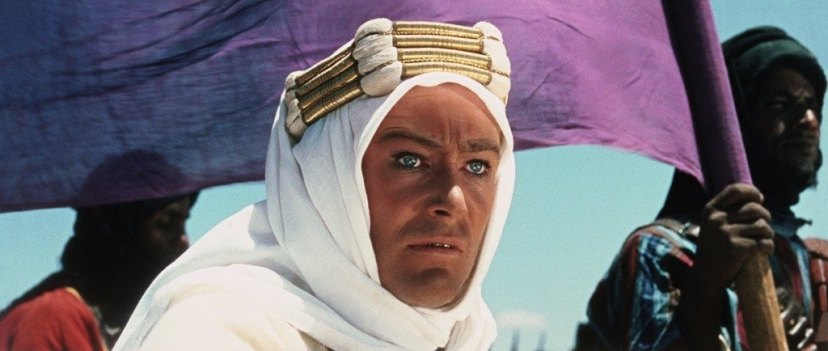 Arguably one of the greatest films ever made, David Lean's epic historical drama depicts one of the greatest cinematic adventures of all time. The film is based on the life of T.E. Lawrence and portrays his struggles and experiences in the Arabian Peninsula during World War I. Epic in scale and ambition, the film takes the form of an adventure to depict the battles and the emotional struggles Lawrence has been through in his life concerning his true identity. Peter O'Toole is stunning in the lead role and portrays Lawrence with immense depth. The film continues to relish its place among cinema's greatest of all time.
Read More: Best Philosophical Movies of All Time
5. Back to the Future (1985)
What makes 'Back to the Future' so endearing and charming is its childlike naivety and silliness. This is not a time-travel film that is supposed to make any sense. It's a fantasy adventure that manages to shut you off from the real world and pull you into its own cinematic world that is so absurdly beautiful and crazy. We've all, at least for once in our lives, have imagined how our parents looked and behaved during their childhood and it's this weird fantasy that 'Back to the Future' manages to capture so beautifully. It's nostalgic, crazy, funny and endlessly entertaining.
Read More: Best Neo-Noir Movies of All Time
4. The Lord of the Rings Trilogy (2001, 2002, 2003)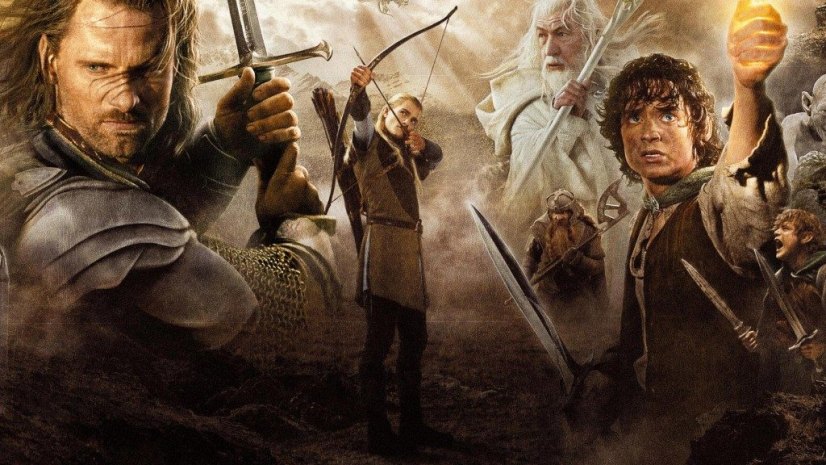 'The Lord of the Rings' movies managed to strike a chord even among movie buffs who weren't really the most ardent fantasy adventure fans. Undoubtedly, the credit goes to Peter Jackson's astounding vision and the way he managed to craft something that truly went beyond the conventionality of its genre and would live on for ages. The films follow a group of people who embark on an adventurous journey (rather, a grueling adventure) to destroy a powerful ring, while the original ring bearer and his stooges are on their trail. The films managed to create a world far from our mundane realities and completely soaked us in raw human emotions with some astounding storytelling. 'The Fellowship of the Ring', 'The Twin Towers' and 'The Return of the King' form the trilogy and it is widely regarded as among the greatest trilogies ever made in the history of cinema.
Read More: Best Movie Endings of All Time
3. Indiana Jones and the Last Crusade (1989)
Probably the only film in the franchise that ever got close to its astonishingly magical original, 'Indiana Jones and the Last Crusade' boasts of several powerful performances and thrilling moments. Steven Spielberg was back in form with this one after a much disappointing and forgettable 'Temple of the Doom'. 'The Last Crusade' provided much more of an emotional vibe to the story with Jones venturing out in search of his father who has been kidnapped by the Nazis and must find him and prevent the Nazis from gaining access to the Holy Grail. The film is filled with a whole lot of fun and adventures and Spielberg never detracts from the story and maintains a very warm tone throughout.
Read More: Best Murder Mystery Movies of All Time
2. Raiders of the Lost Ark (1981)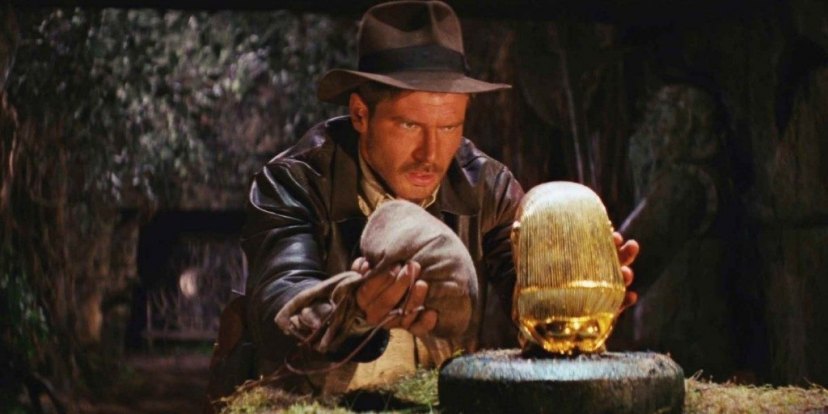 Steven Spielberg's iconic action-adventure flick defined the way adventure films were made. 'Raiders of the Lost Ark' is just as magically entertaining as cinema can get. Replete with jaw-dropping sequences and mesmerizing moments of absolute cinematic bliss, it has gone on to become one of the most massively successful films of all time and its immense success and popularity spawned a series of sequels, none of which, however, came close to replicating the magic of the original cinematic wonder. The film continues to be rated as one of the greatest adventure films ever made.
Read More: Most Disturbing Movies of All Time
1. 2001: A Space Odyssey (1968)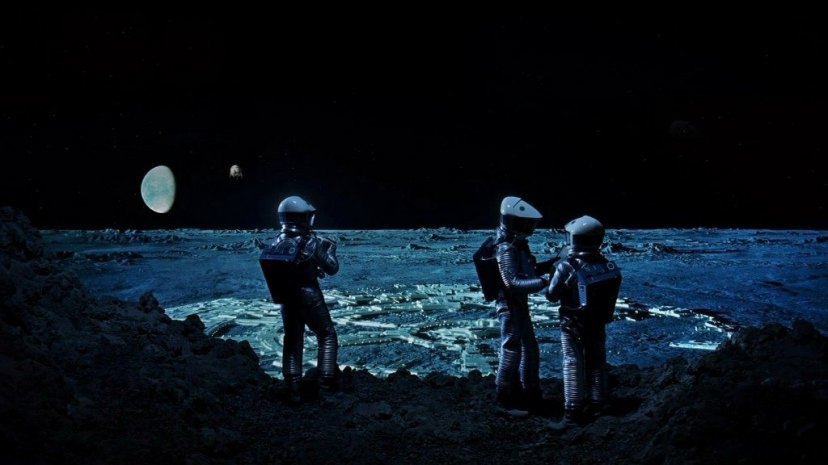 This may perhaps seem like a surprise entry but '2001: A Space Odyssey' is the mother of all adventures. What could be more adventurous than a group of astronauts venturing out into Jupiter in order to uncover the truth behind a mysterious black monolith that affected the human evolution? There is nothing that hasn't been said about the film and I wouldn't want to cheapen it with my meagre words; but I'll say this at the end: '2001: A Space Odyssey' is still the greatest adventure ever captured on-screen, even five decades after its release.
Read More: Best World War II Movies of All Time