The myth of the Vampires seems to be as everlasting in popular culture as the nefarious creature itself. It is perhaps because it finds echoes in humanity's constant existential dread and fear of death. The Vampire is immortal but not absolutely; it lives a wicked half-life, cursed to darkness and eternal blood-lust. It reminds us that though humanity is flawed, in our great desire for eternal life, we might spawn something terribly unnatural.
In films too vampires have been appearing religiously for almost a century. They have taken various forms over the years. If you love vampires and are looking for movies based on them, then you have come to the right place. Here is the list of top vampire movies ever. You can watch some of these best vampire movies on Netflix, Hulu, or Amazon Prime.
15. Blade (1998)
Wesley Snipes is Blade, the half-mortal, half-vampire whose mission is to purge the Earth of vampire-evil. Based on the Marvel comic book franchise, this is a comic book movie that was made way before they were a big thing. The film very stylistically brings the comic mythos to the silver-screen, invoking film noir and German expressionism. It is filled with action scenes with some ingenious use of computer effects, and is more than a one-time-watch, even after close to two decades.
Read More: Best Movie Lines of All Time
14. Fright Night (1985)
This film was made at a time when vampires were going out of fashion; people preferred their monsters wielding chainsaws and decapitating people. Aptly, the film's premise is about a young boy, Charley, who suspects that two vampires have moved in next door. The trouble is that nobody would believe him, except a washed-up actor who hosts Charley's favourite TV show, Fright Night. He doesn't believe in vampires either, but knows all about them and agrees to hunt them down for money. The film is a riot; it manages especially well to amalgamate the genres of horror and comedy.
Read More: Best Character Driven Movies of All Time
13. Horror of Dracula (1958)
Christopher Lee's portrayal of the blood-thirsty count remains one of the most iconic performances till date. His Dracula is a seductive monster and the movie itself has heavy sexual undertones, but makes way for frequent and unexpected bursts of violence and gore. The screenplay is a condensed version of Bram Stoker's original book and the popular theatre adaptation. This was probably the first time cinema audiences saw blood so red, dripping from the Count's fangs, and reflected again in his crimson bloodshot eyes. The film also features Peter Cushing in another iconic performance as Van Helsing.
Read More: Best Zombie Movies of All Time
12. Near Dark (1987)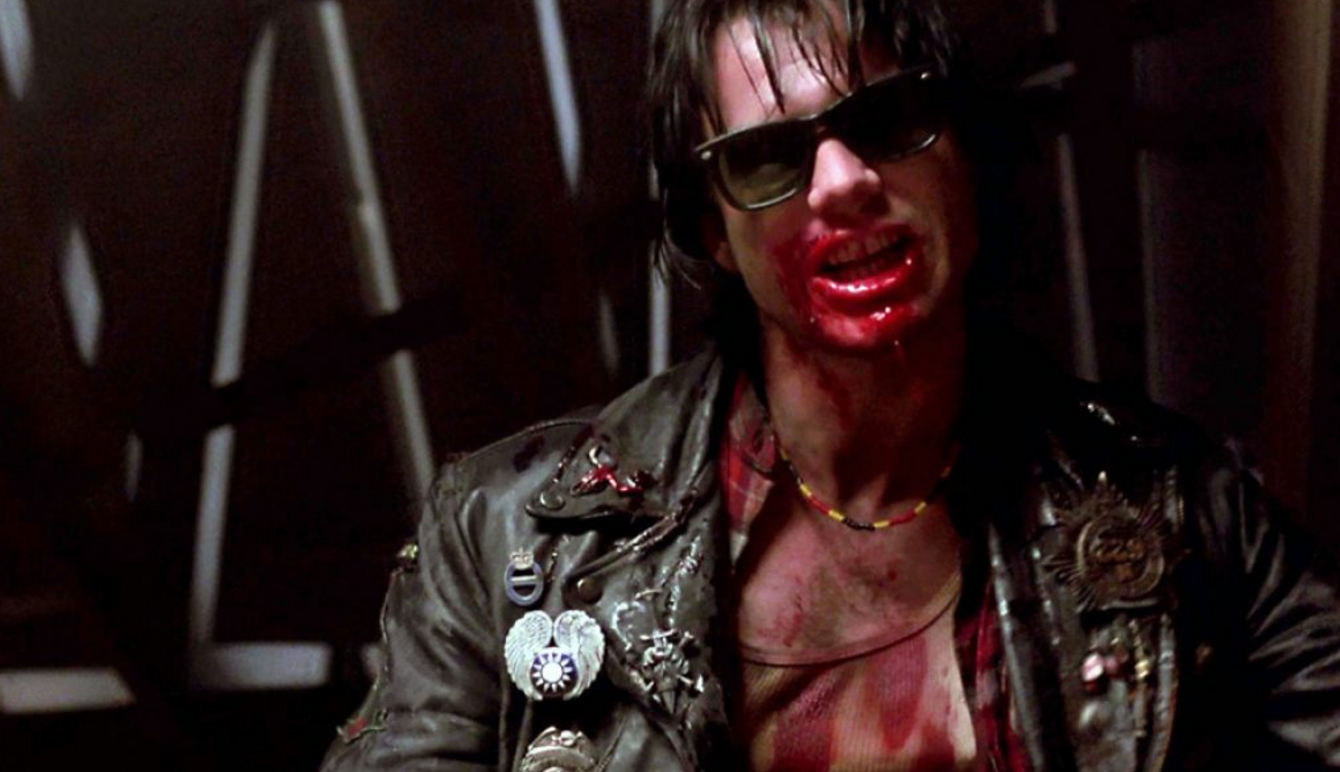 This one is famed Oscar winning director Kathryn Bigelow's early work. It's a film about vampires that doesn't use the word "vampire" even once in its entire duration. Caleb Colton, a mid-western farm boy, meets a girl and a little romance between them turns out to have a heavy price. She is part of a band of southern vampires who cruise on the highways in stolen cars, and Caleb becomes their newest (and most reluctant) member. Like 'Fright Night', this film sought to resurrect the diminishing vampire genre and succeeded well. Bigelow fuses horror with the western in this extremely stylish work with haunting special effects.
Read More: Best Movies Based on Books
11. Interview with the Vampire: The Vampire Chronicles (1994)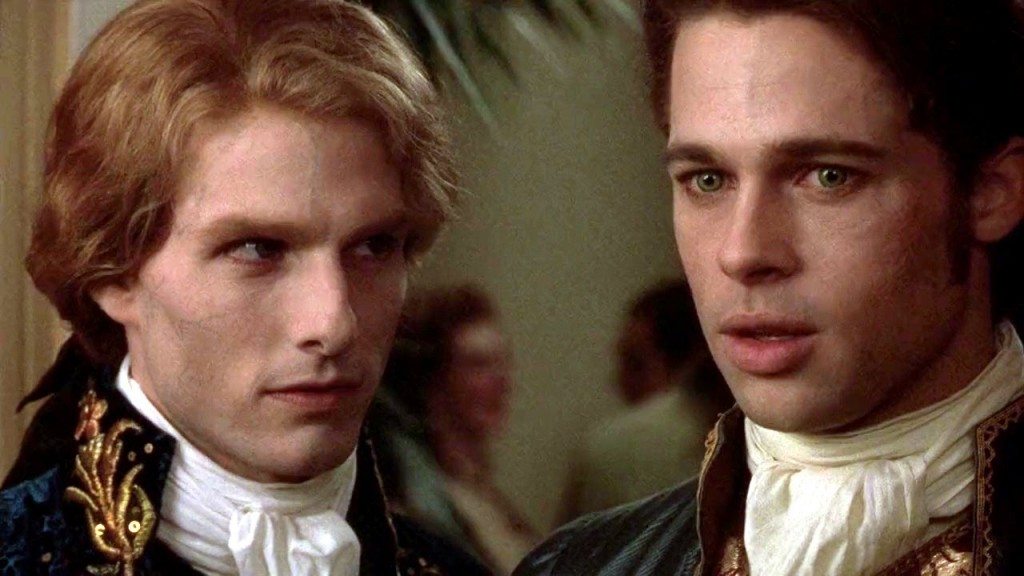 Celebrated gothic fiction author wrote the eponymous novel and also penned the screenplay for this one. The film is strikingly beautiful and has an inspiring cast (Brad Pitt, Antonio Banderas, Tom Cruise, Thandie Newton and a 12-year-old Kirsten Dunst), but the plot is shallow. It introduces us to a 200-year-old vampire (Pitt) who narrates his life story to a young journalist, describing his conversion and his battle against his urges as he refuses to kill humans.
Read More: Best Narrative Movies of All Time
10. Thirst (2009)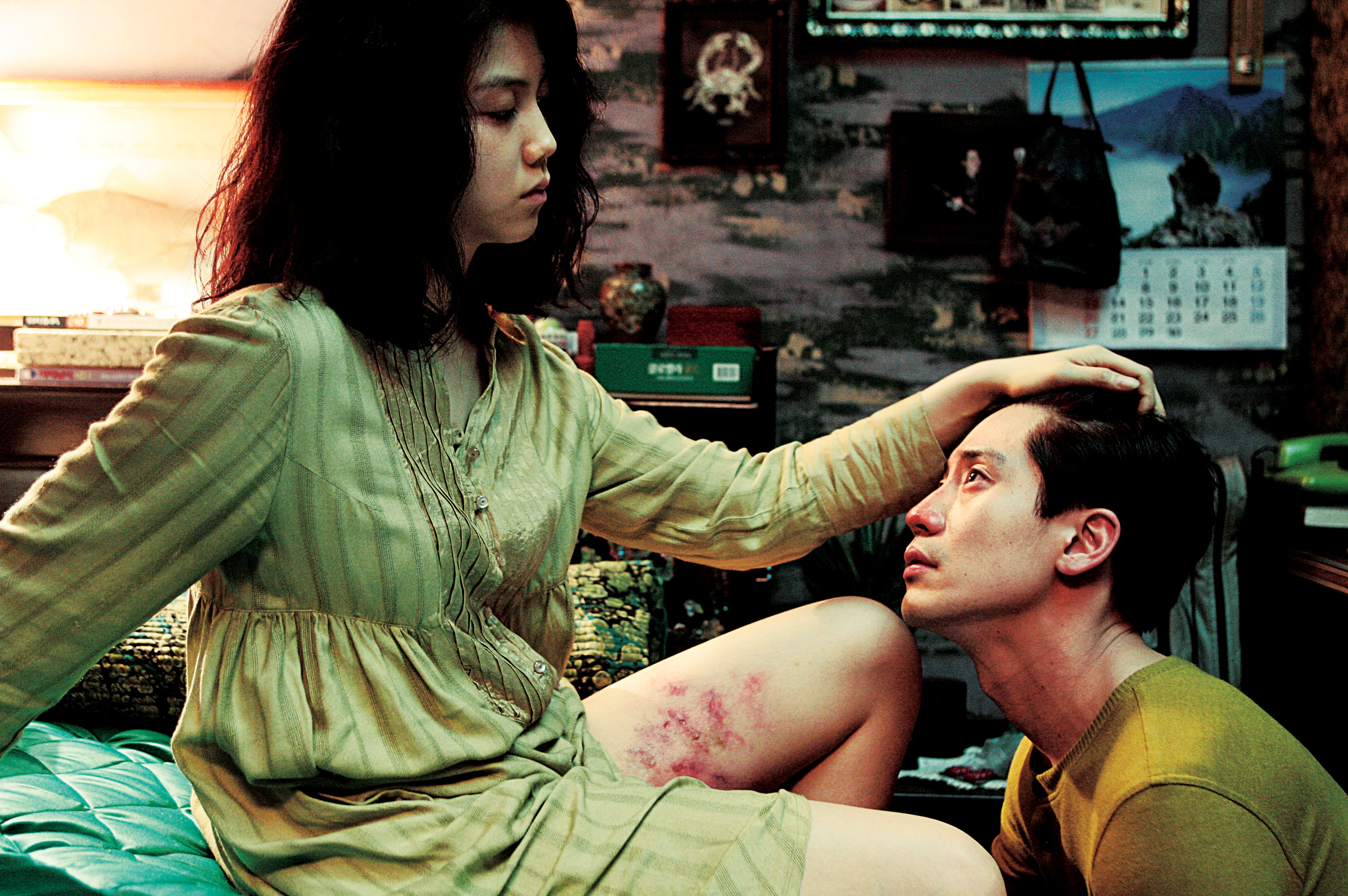 Park Chan-wook, one of the best directors to come out of South Korea, built a cult following post his most famous film, 'Oldboy' (2003). His vampire work in 'Thirst' won him the Jury Prize at the Cannes film festival in 2009. It tells the story of a good, Roman Catholic priest who admirably volunteers for a new experimental vaccine. An accident turns him into a Vampire and unleashes a rage of blood-thirst, and sexual desire for his friend's young wife. He tries to satiate himself without causing any harm, but soon things go horribly, horribly wrong. The film starts off as a penetrating examination of the complex human nature but by the end, it becomes an extraordinary spectacle of blood and violence.
Read More: Best Comic Book Movies of All Time
9. A Girl Walks Home Alone at Night (2014)
Very reminiscent of Jim Jarmusch's 'Only Lovers Left Alive' (2013), this film follows two tortured souls that have a fleeting chance of finding solace in each other. The vulnerability of a veiled girl walking home alone is turned on its head. She is a sort of vigilante vampire, stalking and seeking revenge on the town's most depraved men, especially those who are mean to women. It is a vampire spaghetti western, shot in monochrome with a dazzling, colourful soundtrack. The film is dreamy and meditative, filled with symbolism and emotion but is never too direct or in your face.
Read More: Best Road Trip Movies of All Time
8. Bram Stoker's Dracula (1992)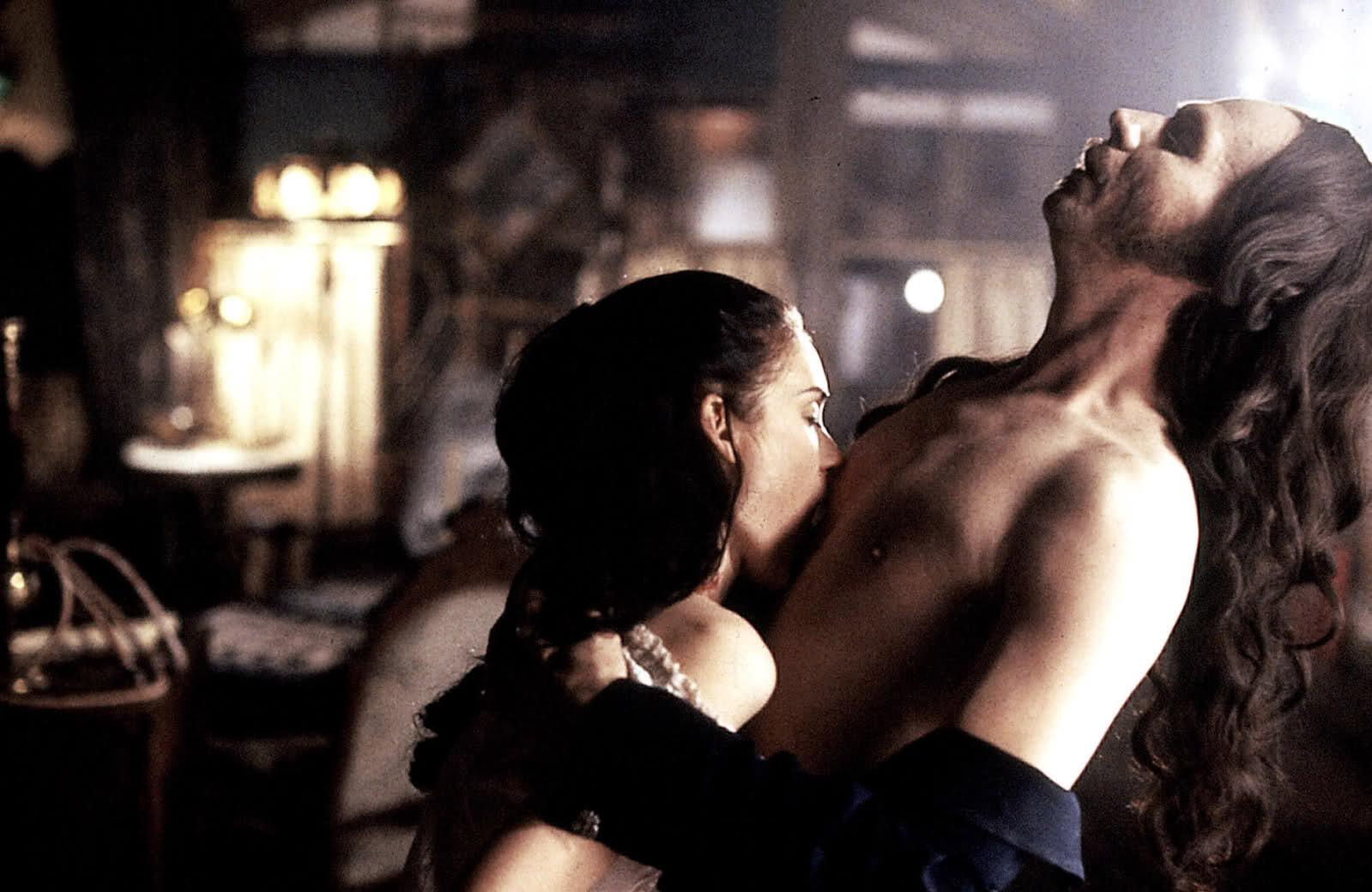 Francis Ford Coppola often makes big films and this is his grand spectacle about Dracula. The film rightly picked up the three Oscars for Costume, Sound Effects and Make-up. Gary Oldman is almost operatic in his performance as the shape-shifting count, who has been awaiting his wife's return for 400 years. Anthony Hopkins matches his performance as the unafraid vampire-slayer, Van Helsing. The plot might be a little too much all over the place and the narrative is difficult to follow. But a film crafted so well and that looks so terrifyingly beautiful in its set pieces won't struggle to grab you by the neck.
Read More: Best R-Rated Movies of All Time
7. Shadow of the Vampire (2000)
This one is a tribute to what is arguably the best vampire-horror film ever made — F W Murnau's 'Nosferatu'. It takes you behind the scenes of 'Nosferatu' and tells a slightly mystified version of the film's making. Max Schreck's performance as Count Orlock in the classic has immortalized him. The basic premise is based on the idea that Schreck's performance was good because he was actually a vampire. The film works on multiple levels and must definitely be seen by fans of the genre.
Read More: Best Movie Cameos of All Time
6. Only Lovers Left Alive (2013)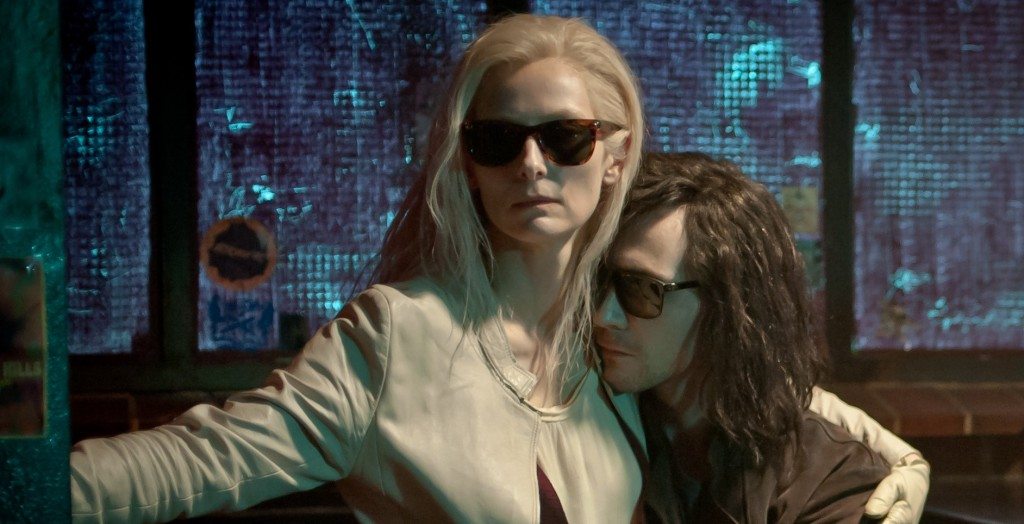 Jim Jarmusch's modern vampire classic is a journey into his own unique film sensibilities. This film is as funny as it is melancholic. The two lovers, Adam and Eve, are vampires. They are way above the average depravity of mortal humanity and are utterly bored of their almost pin-perfect, unending existence.The harmony of their love is however disturbed when Eve's out-of-control younger sister enters their lives. Tom Hiddleston as Adam and Tilda Swinton as Eve deliver impeccable performances. It's a truly nostalgic, romantic mood piece!
Read More: Best Psychedelic Movies of All Time
5. Let the Right One In (2008)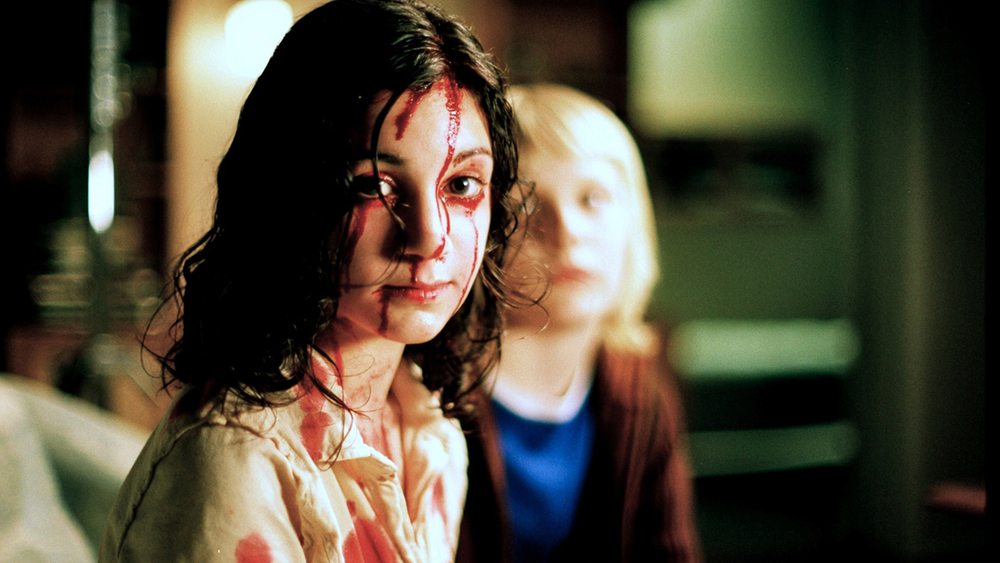 Taking you back to the 80s is this remarkable film, set in the Swedish suburb of Blackeberg, in 1982. It tells a coming-of-age story, featuring two 12-year-olds. One is haunted by the bullies at school, and the other by something a lot more sinister — she is a vampire who needs to feed on human blood. The pair befriend each other. The boy soon grows to love the vampire, but can his love outmatch his fear? This is a film that takes itself and vampires very seriously. It is a faithful, unsettling portrayal of the darkness that exists in our world, told through the medium of two sweet, tenderhearted but damaged children.
Read More: Best Rags to Riches Movies of All Time
4. Dracula (1931)
Considered one of the most definitive adaptations of the tale, Tod Browning's classic has the enigmatic Hungarian, Bela Lugosi, in the lead. The film borrows heavily from German Expressionism (and F W Murnau's own take on the myth in 'Nosferatu') in its gothic imagery and even from the Broadway play that Lugosi starred in, but sets itself apart in being one of the earliest sound films on Dracula. And in that it has given us some of the most iconic dialogues ever. Although it might not terrify you now the way it did audiences back in 1931, it is still an exceptional study of horror filmmaking.
Read More: Best Comebacks Ever in Movies
3. Nosferatu the Vampyre (1979)
This is Werner Herzog's spirited homage to another German master, F W Murnau and his film 'Nosferatu'. It follows the same narrative structure as the original, based on Bram Stoker's book. Herzog's life-long muse, the menacing Klaus Kinski, embodies Count Dracula. The film is wonderfully atmospheric and terrifyingly beautiful, shot in brilliant, saturated colour. Roger Ebert said this of the film: "Here is a film that does honor to the seriousness of vampires. No, I don't believe in them. But if they were real, here is how they must look."
Read More: Best Edited Film Sequences of All Time
2. Vampyr (1932)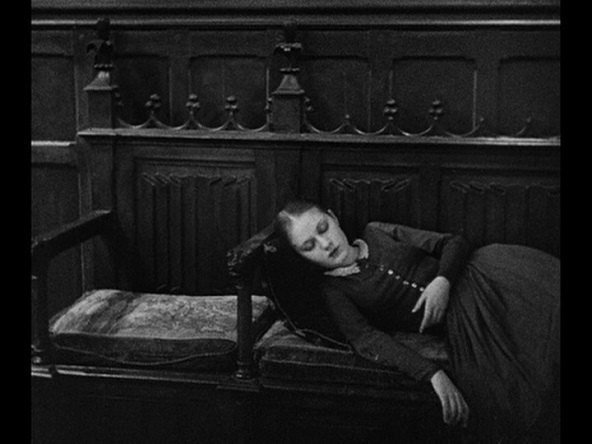 Drifter Allan Grey arrives in a village, lodging in a small inn. The same night an old man enters his room, puts a sealed parcel on the table and whispers 'she must not die' and disappears. Turns out, one of the old man's daughters, Leone, has been bitten by a vampire. In order to break the curse, Grey and Leone's sister, Gisele must find the original vampire and drive a stake through her heart. Carl Theodor Dreyer's masterpiece is unlike any other film on the subject (expect for perhaps 'Nosferatu'). It casts aside linear narrative to explore the kind of horror that exists more in our subconscious than in reality, employing hazy, trance-like visuals to create a waking nightmare on screen.
Read More: Best Slasher Movies of All Time
1. Nosferatu (1922)
The greatest film about Dracula could not call itself that because Bram Stoker's widow objected, and eventually sued the producers successfully. And so, we got 'Nosferatu'. The film established the vampire genre and still stays at its top, with all the others in this list owing it a great debt. Watching it today, it obviously won't scare you out of your seat — it did that to its audiences back in the day. Now it will scare you more subtly; a feeling of dread will creep underneath your skin and seep right into your bones. Murnau's vampire is not a gothic sedcutor but a terrible monster of darkness.
Read More: Best LGBT Movies of All Time