There are a lot of things to be sad about in this world, but only a handful to laugh about! No matter what kind of day you are having, laughing is, very often, the best medicine to all your afflictions. Having a happy day, watch a comedy and continue the streak. Having a sad day? Might want to liven it up a bit, a good old comedy will do just the trick. No one can say no to comedies. And if they do, well then, there is something wrong with those people. (Don't take it as a joke. They might be in need of help!) The point is, whether it is the movie night with your family or your friends, or you find yourself in a room full of the people you loathe the most in the world and there is no ground for parlay, just switch on a comedy film and the ice will break like a crisp wafer (yeah, that's not my best simile)!
14. The Upside (January 11, 2019)
Based on the life of a French businessman, a movie was made in 2011, called 'The Intouchables'. 'The Upside' is a remake of this film. It tells the story of Phillip Lacasse, a billionaire who is a quadriplegic and is looking for someone to hire as his help. Dell Scott has recently been released on parole and in order to meet the terms of his release, he has to find a job for himself. This is what prompts him to apply for the job. Unexpectedly he is hired and thus begins the relationship between two people who come from very different parts of the world. The role of Lacasse has been played by Bryan Cranston, whom we have seen doing comedy in the TV show 'Malcolm in the Middle', apart from his ecstatic performance in 'Breaking Bad'. Kevin Hart, who spent most of his career doing comedies, will play the role of Dell Scott.
Read More: Upcoming Korean Dramas
13. Fighting with My Family (February 14, 2019)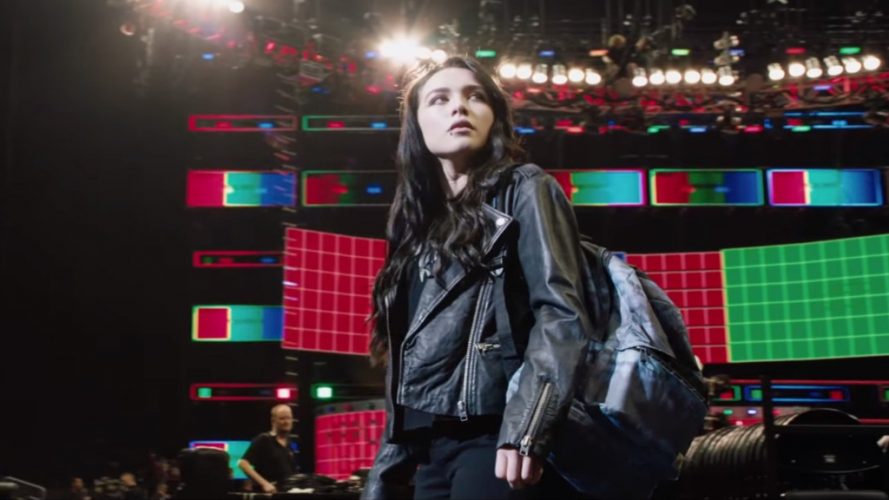 WWE is best known for its professional wrestling platform. A couple of actors, most prominent being Dwayne Johnson, have started their careers from this platform and received fame and popularity. Saraya-Jade Bevis came from the family of professional wrestlers and went on to receive fame under the ring name Paige. A documentary was made in 2012 which focused on her struggles and that of her family, all of them trying to resolve the issues that arise from their varied personalities and their love for wrestling. This film is based on Paige's life and will star young British actress Florence Pugh in the leading role. Jack Lowden ('Dunkirk', 'Calibre', 'Mary Queen of Scots') will play the role of Paige's older brother. Nick Frost ('The Three Flavours Cornetto trilogy') and Lena Heady ('300', 'Game of Thrones') will play the role of their parents.
Read More: Upcoming Animated Movies
12. The Beach Bum (March 22, 2019)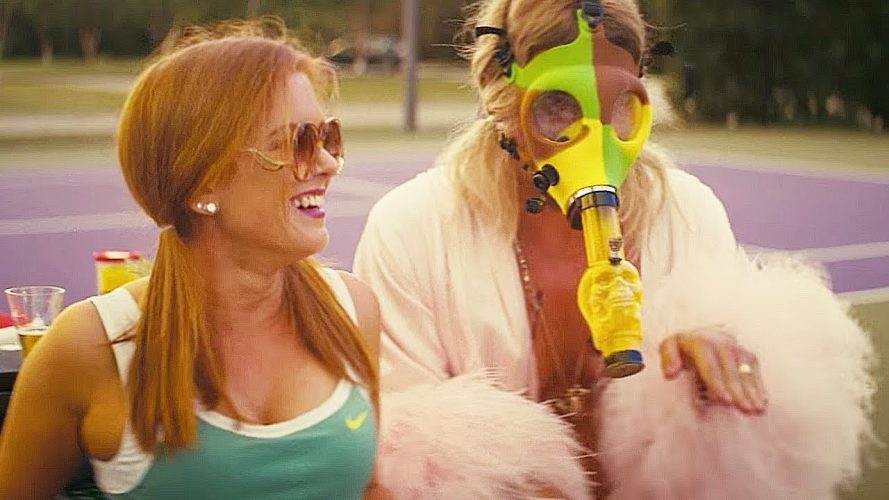 It has been almost six years since director Harmony Korine's last film was released. He is known for filming his characters in a rather quirky way which makes the situations a laughing stock for the audience. He has teamed up with Matthew McConaughey to tell the story of 'The Beach Bum'. In this film, McConaughey will play the role of a poet who lives in Miami. His name is Moondog and all he wants in his life is to have to have some serious fun. He smokes weed all day and indulges in all sorts of misadventures. The film has already garnered attention because of McConaughey's amusing fashion style in the film. Also, there have been rumours that co-star Snoop Dogg brought in real weed and replaced it with what McConaughey was supposed to smoke in the film! You can keep that point in mind when you watch this film.
Read More: Upcoming Disney Movies
11. Pokémon: Detective Pikachu (May 10, 2019)
Based on the video game of the same name, which itself was a spin-off from the 'Pokémon' series, 'Pokémon: Detective Pikachu' is the first live-action movie in the franchise. It tells the story of Tim Goodman, played by Justice Smith, who comes to the Ryme City in search of his father who had gone missing after a car accident. There he meets Pikachu, and even though humans can't understand the language of Pokémon, Tim understands Pikachu, who was the former partner of Tim's father. Together, they follow the clues that lead to the answer about his father's mysterious disappearance. Ryan Reynolds has given the voice of Pikachu and this has already brought a lot of attention towards the film. Reynolds has a witty sense of humour and we can see a glimpse of it in the trailer of the film. With mystery and intrigue thrown in the mix, this film is guaranteed to bring a bag full of laughs for the audience.
Read More: Upcoming Movie Remakes
10. The Hustle (May 10, 2019)
'Dirty Rotten Scoundrels' was a successful comedy that featured Steve Martin and Michael Caine in the role of two conmen who try to make a wealthy girl fall in love with them so they can become rich by association. Now, more than thirty years later, the film is being remade, with some big changes in its plot. Instead of two men, this film will feature two women trying to pull off the con on a wealthy man. Anne Hathaway and Rebel Wilson will star as each other's competitors to win the lottery of their lives. Alex Sharp will play the role of a young man who becomes a billionaire because of being a tech genius and becomes the focus of tussle for the two women.
Read More: Upcoming Marvel Movies
9. The Secret Life of Pets 2 (June 7, 2019)
'The Secret Life of Pets 2' is an upcoming American 3D computer animated comedy film produced by Illumination Entertainment. It is directed by Chris Renaud and written by Brian Lynch, and a sequel to the 2016 film The Secret Life of Pets. Most of the cast members will reprise their roles except for Louis C.K., who will be replaced by Patton Oswalt. Additional cast members include Tiffany Haddish, Nick Kroll, Pete Holmes and Harrison Ford. 'The Secret Life of Pets 2' will follow the 2016's blockbuster about the lives our pets lead after we leave for work or school each day. The first 'Secret Life of Pets', released in 2016, went on to gross a massive $875 million at the worldwide box office. The movie followed a terrier named Max whose pampered life becomes disrupted when his owner brings home a stray Duke, a large mongrel from the pound, leaving Max jealous because of her divided focus on Duke. Harrison Ford has joined the movie for his first-ever role in an animated feature. Well into his seventies now, Ford shows no signs of slowing down as an actor.
Read More: Upcoming Fantasy Movies
8. Toy Story 4 (June 21, 2019)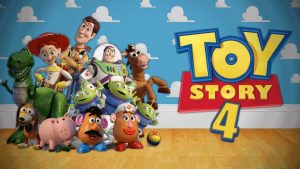 Sheriff Woody and Buzz Lightyear make a great pair. The twosome, along with their group of friends, has embarked on several adventures together, which are hard to forget. 'Toy Story' was one animated film franchise, which spoke about the importance of friends in life and having them by your side at all times. The movie not only entertained the little ones but also tugged at the heartstrings of the elders alike. Out with three films in the series already, the work on the fourth edition is underway and the film might release in June 2019. We are too excited to see where Woody, Buzz and the rest of the toys will head to in search of Bo Peep, a porcelain doll, who is also Woody's secret lady love.
Read More: Upcoming Marvel Movies
7. Limited Partners (June 28, 2019)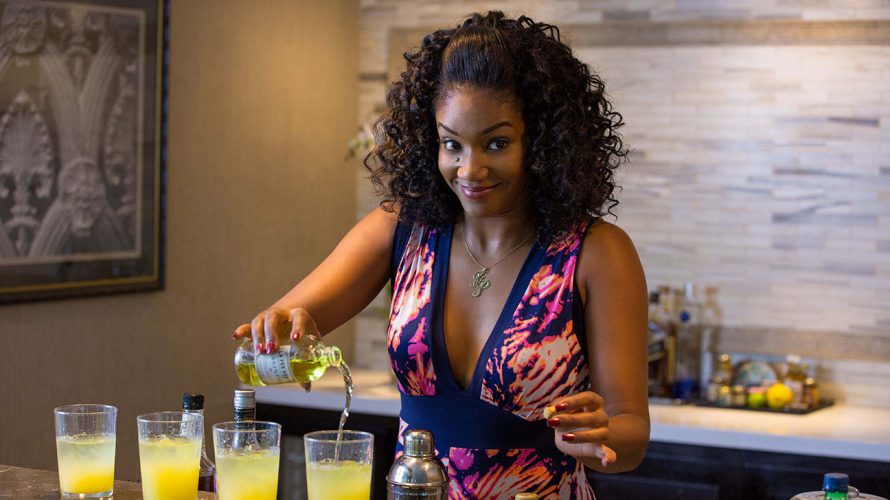 This comedy film will tell the story of two women who decide to start a business together. They are both interested in starting a beauty company, but apart from their interest, there is rarely anything that they have in common. The two of them have very different personalities and very different ideas about where they want to take their company. It is the clash of ideas that causes problems for both women and becomes a cause for hilarious situations for the audience. Tiffany Haddish, who received acclaim for her last year's film 'Girls Trip', and Rose Byrne, who has appeared in movies like 'Bridesmaids', will play the leading roles in the film. Salma Hayek, Karan Soni and Billy Porter will appear in supporting roles.
Read More: Upcoming Anime Movies
6. Untitled Danny Boyle/Richard Curtis film (June 28, 2019)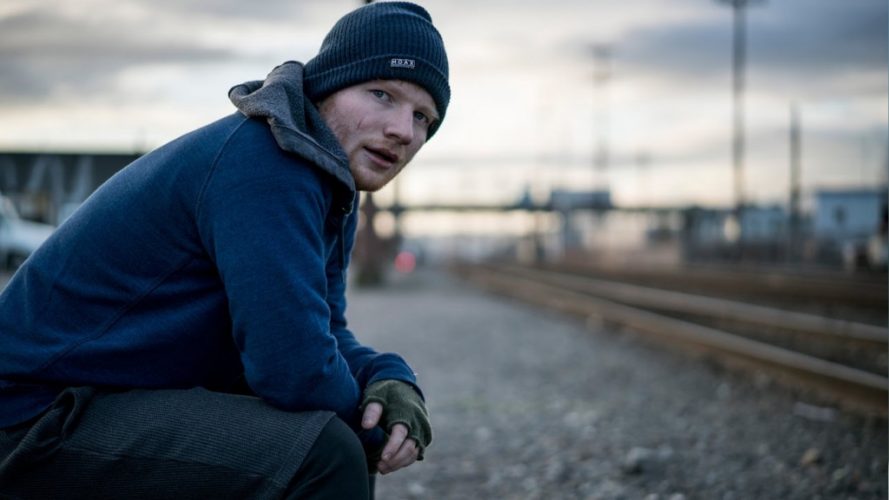 Acclaimed directors Danny Boyle and Richard Curtis have come together to make a musical comedy, which even though has entered post-production, still remains unnamed. But, the name of the film is not the only obscure thing about it. The plot has also been quite a hush-hush thing. And whatever details are coming out about it, are adding all the more to its peculiarity. Apparently, the film will focus on the story of a boy who thinks that he is the only one who remembers the Beatles! The story could be set in the 60s or 70s, but we aren't yet completely sure about it. Himesh Patel will make his most notable appearance on screen with this film. Lily James ('Darkest Hour', 'Cinderella', 'Guernsey Literary and Potato Peel Pie Society') and Kate McKinnon ('Saturday Night Live') will also star in the film. Also, there will be Ed Sheeran, as himself! And this is what has our minds in shambles.
Read More: Upcoming Action Movies
5. Once Upon a Time in Hollywood (July 26, 2019)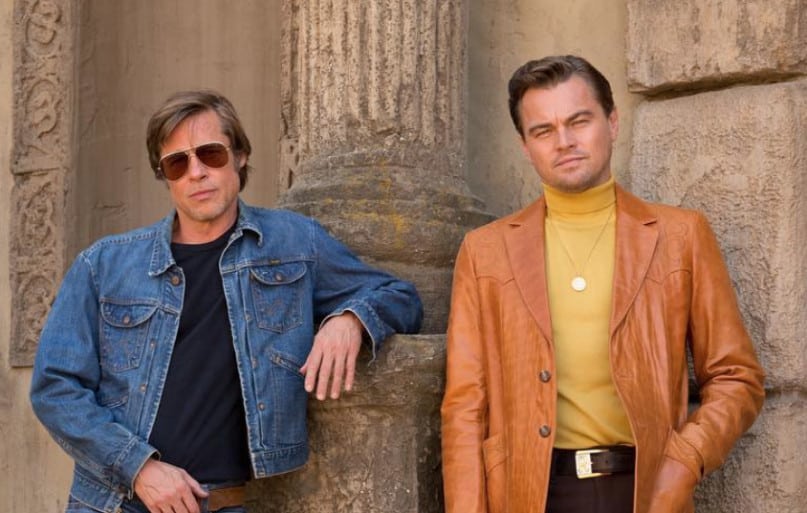 Quentin Tarantino makes eccentric cinema. His films have a satirical tone, and even though they might have simple stories, it is the manner of storytelling that defines his films. 'Once Upon a Time in Hollywood' has been one of the most anticipated films ever since the talks began to circulate about it. Apart from the Tarantino factor, the strong star cast and an interesting subject matter at its core make it so exciting. The events of the film will be set around the time of the Manson family murders. Leonardo DiCaprio, Brad Pitt and Margot Robbie will star in the leading roles. The supporting cast includes actors like Damian Lewis, Emile Hirsch, Dakota Fanning, Al Pacino and Lena Dunham.
Read More: Upcoming War Movies
4. Zombieland Too (October 11, 2019)
The genre of zombie movies is expanding by the year, as the filmmakers are coming up with all sorts of stories regarding the undead and how humans can be placed in different situations with them. Ten years ago, 'Zombieland' tried out the formula of making a horror-zombie story but with a lot of laughs in it. We can't say that this was an original idea because something similar had been done a couple of years ago by Simon Pegg and Nick Frost in their 'Shaun of the Dead'. Even though both the films were in the same genre, they were completely different from each other, and both of them were very good. Jesse Eisenberg and Emma Stone were still in the early years of their career, and this film gave them a bit more foundation in Hollywood. While Woody Harrelson seemed to be there just for the fun of it, much like his character! The last we saw them; the four characters of the story had driven off to happily ever after. But is there really a thing such as that? 'Zombieland Too' will answer that question.
Read More: Upcoming Romance Movies
3. The Addams Family (October 18, 2019)
When the cartoonist Charles Addams drew up a fictional family of the people who were unlike any other family, he wouldn't have imagined the success that it would be among the audience. With intricately written characters, each of whom has traits of their own, 'The Addams Family' portrayed the picture of a 20th-century American family which had a taste for all things gothic and macabre. The satirical nature is what set it apart, and the sharp humour, which generally came from Morticia's sarcasm, became its defining factor. After some TV series and a couple of live-action films that happened a long time ago, 'The Addams Family' will return in this animated film. Oscar Issac and Charlize Theron will voice the roles of Gomez and Morticia Addams. Allison Janney will voice the role of a reality TV host who has come to cover the gathering in the Addams household.
Read More: Upcoming Sci-Fi Movies
2. Last Christmas (November 15, 2019)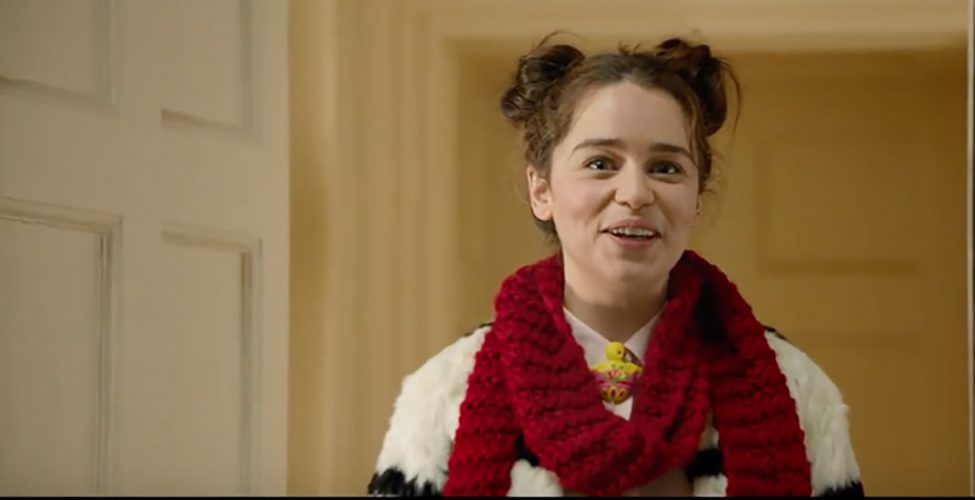 Written by Emma Thompson, who has already won an Academy Award for Best Adapted Screenplay for her work in 'Sense and Sensibility', this film will tell the story of two people coming together from different walks of life. Emilia Clarke will play the role of Kate whose life is nothing but an accumulation of bad decisions. Her life seems to have come to a disappointed standstill until Tom, played by Henry Golding, comes into her life. His entry changes everything in her life, and through a series of hysterical circumstances, they fall in love with each other.
Read More: Upcoming Video Game Movies
1. Jumanji 3 (December 13, 2019)
2017's 'Jumanji: Welcome to the Jungle' was a sequel, as well as a reboot, for the 1995 film, 'Jumanji'. The film was a huge success as it packed some serious action and adventure with moments of riotous laughter. Even though the expectations were not that high with the film, considering that the original is practically a classic and the stakes are pretty elevated, the film did manage to do some justice with its source material. With the success of the film, a sequel was quickly worked up and now another 'Jumanji' movie is slated for release next year. The whole cast will return to reprise their roles, and it is expected that it will explore the origins of the game.
Read More: Upcoming LGBT Movies