While 2018 presented us with unconventional yet, beautiful romances like 'A Star is Born', one can only wonder what the future holds for us romantics. Hopefully, all types of lovers get their films in the upcoming year. Here's a look at the latest new romantic movies coming out in 2019 and 2020. There are countless reasons to love romance films, and if you do love watching them, you should pay attention to this list. It includes all kinds of romantic films — teen romance, romantic comedies, fantasy romance and romantic dramas.
15. Isn't It Romantic? (February 14, 2019)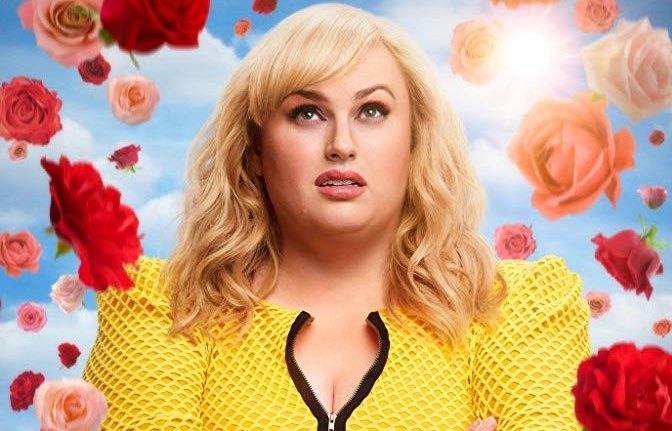 After her breakthrough in 'Quantico' and 'Baywatch', Priyanka Chopra follows it up with this romantic drama also starring Rebel Wilson, Liam Hemsworth, Adam DeVine. The film is directed by Todd Strauss-Schulson and written by Erin Cardillo, Dana Fox, and Katie Silberman. The film follows Natalie, an Australian architect living in New York City, who had always believed that what she had seen in rom-coms is all fantasy. But after thwarting a mugger at a subway station only to be knocked out while fleeing, Natalie wakes up and discovers that she is self-aware of her existence in a "PG-13 Universe" and must escape every cliché in order to finally fall in love and achieve the happily ever after that will bring her back to reality.
Read More: Upcoming Korean Dramas
14. Gloria Bell (March 8, 2019)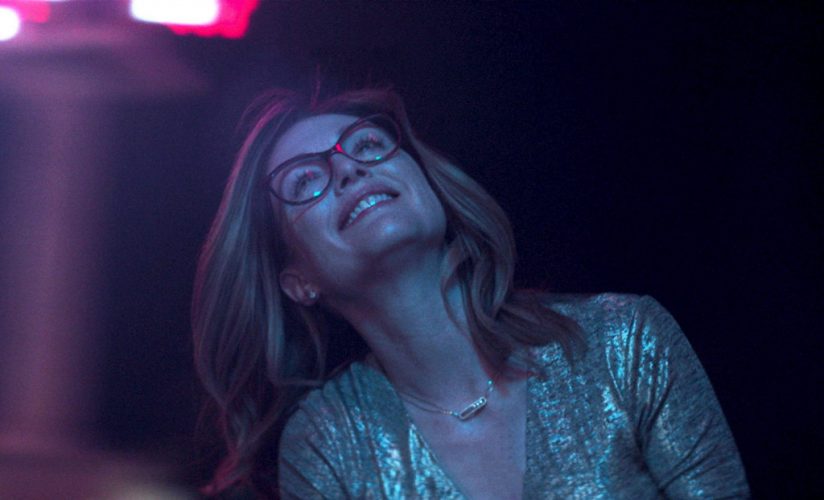 The romance stories that grace our screen often feature young love. The protagonists are either each other's first love or are the one who they finally settle with after deciding that they are a perfect match for each other! 'Gloria Bell' takes a different route than this usual charade. Gloria has lived a full life. She was married, but then got divorced. She has children who are grown-ups now. With no husband and children who don't live with her anymore, 58-year-old Gloria finds herself alone. Fed up with being single, she decides that it's time for her to get back into the world and find someone with whom she can spend the rest of her remaining life. Where will her endeavours lead her?
Read More: Upcoming Zombie Movies
13. The Aftermath (March 15, 2019)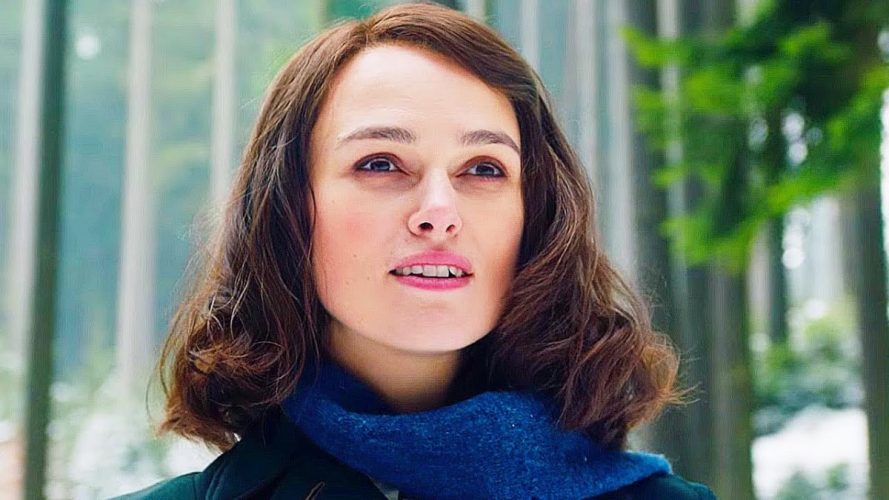 Over the course of her career, Keira Knightly has appeared in a bunch of period films where she has portrayed complicated female characters. From 'Pride and Prejudice' to 'Atonement', and from 'Anna Karenina' to 'The Imitation Game', Knightly has shown off her polished skills in portraying women of distinct natures. Again, she has taken the opportunity of playing one such character in 'The Aftermath'. The Second World War is over and now it's time for Rachel Morgan to be reunited with her husband who is a Colonel in the British Army. She travels to Hamburg where her husband has found a new home for them. But she receives a surprise when she is told that the previous owner of the house would also be staying with them. Rachel is taken aback at the thought of sharing a house with a German man, who also has a daughter. But new dynamics develop as they spend more time together.
Read More: Upcoming Animated Movies
12. Five Feet Apart (March 22, 2019)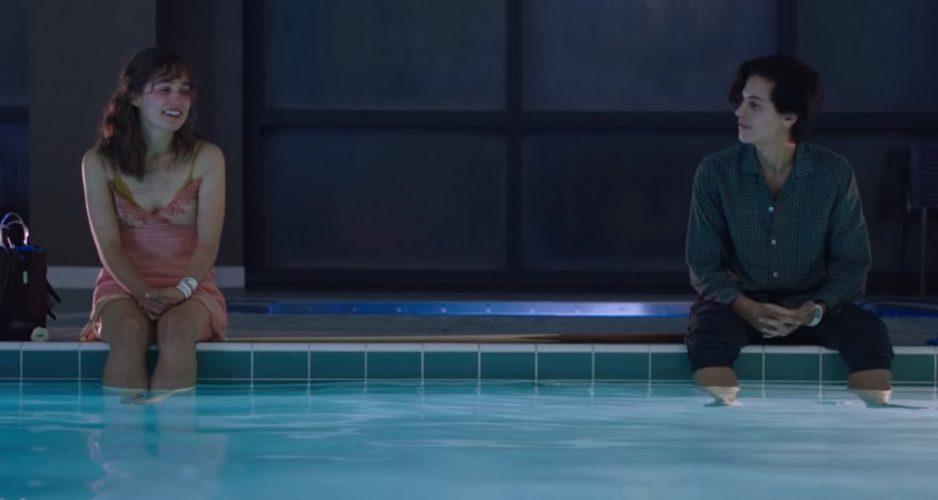 The tales of doomed romances have always been particularly popular among the audience. Over time, the storytellers have come up with some interesting ways to separate or to kill off their lead pair, or at least one of them. In recent years, the use of terminal sickness has become quite a popular plot device. Stories like 'The Fault in Our Stars' and 'Me Before You' became instantly popular amongst the audience, even when they knew that one, or more, of the protagonists, was going to end up dead by the time the story would finish. Somehow, this trick doesn't seem to get old. Rather, the writers explore new diseases and draw unique characters around them to make lovable stories. And this is what gets us so interested in 'Five Feet Apart'. The lead pair of this film is suffering from cystic fibrosis. Their lives are stuck up in the routine of medicines and check-ups, and they have to put up with the restrictions placed on them. When they come across one another, they are tempted to challenge their boundaries.
Read More: Upcoming Thriller Movies
11. Aladdin (May 24, 2019)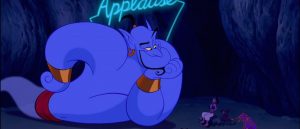 Aladdin is one of the most popular folktales and a golden part of all our childhoods. Most of all, who can forget the Genie who fulfills three wishes. Now, Disney plans to adapt this into a live-action film. And who better to direct it than the director of 'Snatch' and 'Sherlock Holmes' films, Guy Ritchie? Guy Ritchie is known for his good sense of humour and that is what this film will mostly ride on. The most exciting part is Will Smith's casting as 'The Genie' and we can't wait but see how he does it even if we have to for two years. Consequently, 'Aladdin' has to be the most anticipated romantic film for now.
Read More: Upcoming Anime Movies
10. All the Bright Places (2019)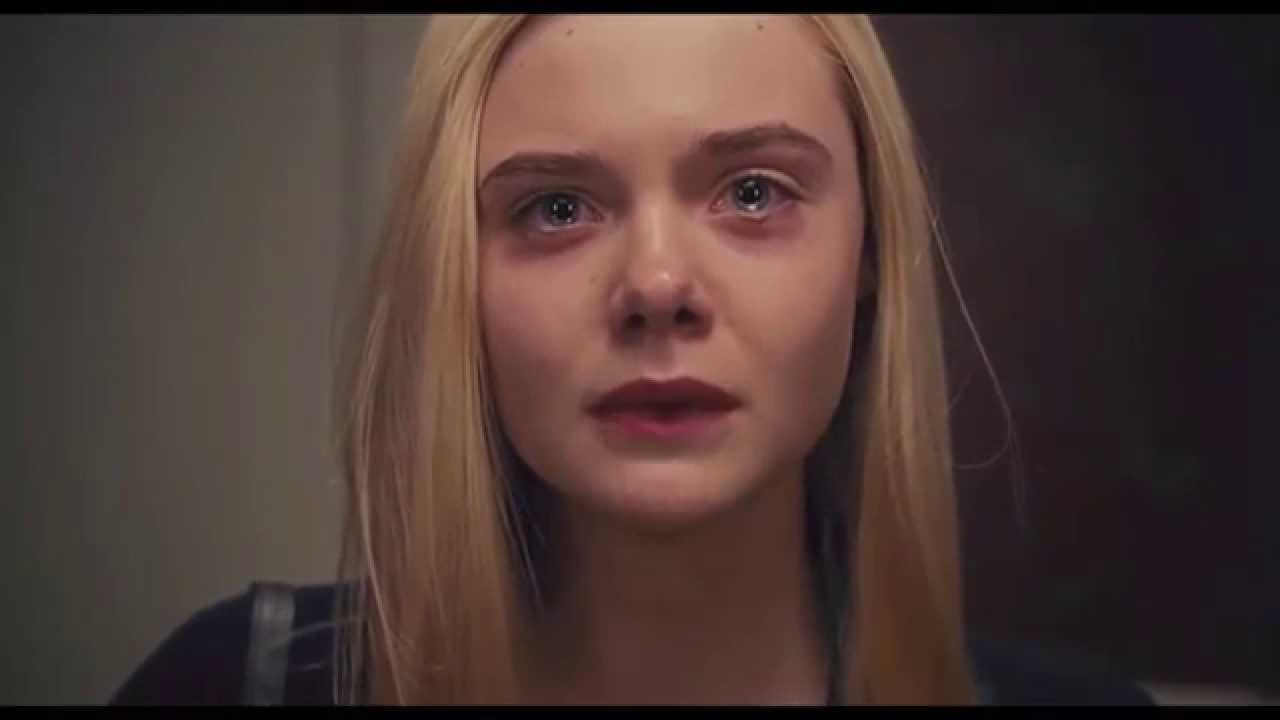 'All the Bright Places' is a book written by Jennifer Niven, who adapted the story for the screen, along with Liz Hannah (who had also written the screenplay for 2017's 'The Post'). The story focuses on Violet and Theodore. Both of them are going through some hard times, the things that happened in their family have had a tremendous impact on their psyche. Violet is dealing with the survivor's guilt after her sister's death and unobserved by everyone, her depression is escalating. Something similar is happening to Theodore. Coincidentally, both of them decide to commit suicide on the same day at the same place. When they see each other there, they are taken by surprise and come to know about each other's condition. Will they be able to help each other heal? The story is centred around themes like depression and mental disorders in teens, and how these things easily go unattended. The story is pretty solid, and you might want to read the book before the film is released (if you are that kind of person). Elle Fanning ('Maleficent', 'The Neon Demon') and Justice Smith ('Jurassic World: Fallen Kingdom', 'Pokémon: Detective Pikachu') will appear as the lead pair.
Read More: Upcoming Kids Movies
9. Luci and Desi (2019)
Lucille Ball and Desi Arnaz were a star couple in Hollywood, back in the 40s and 50s. They found tremendous success in their collaborative careers and created the Desilu Productions which produced shows like 'I Love Lucy', 'Star Trek' and 'The Untouchables'. While their professional life was a success, not much can be said about their personal lives. There were a lot of upheavals in their story. Desi's womanising personality and increasing alcoholism were one of the major factors to cause a rift in their relationship. This film tells the story of their magnificent, yet doomed, love. Aaron Sorkin (the director of 'Molly's Game') is set to direct the film, while Cate Blanchett has been signed for the role of Ball. The search is on for Desi's character, and some interesting choices are being contemplated on. Let's see how it turns out!
Read More: Upcoming Sci-Fi Movies
8. Little Women (December 25, 2019)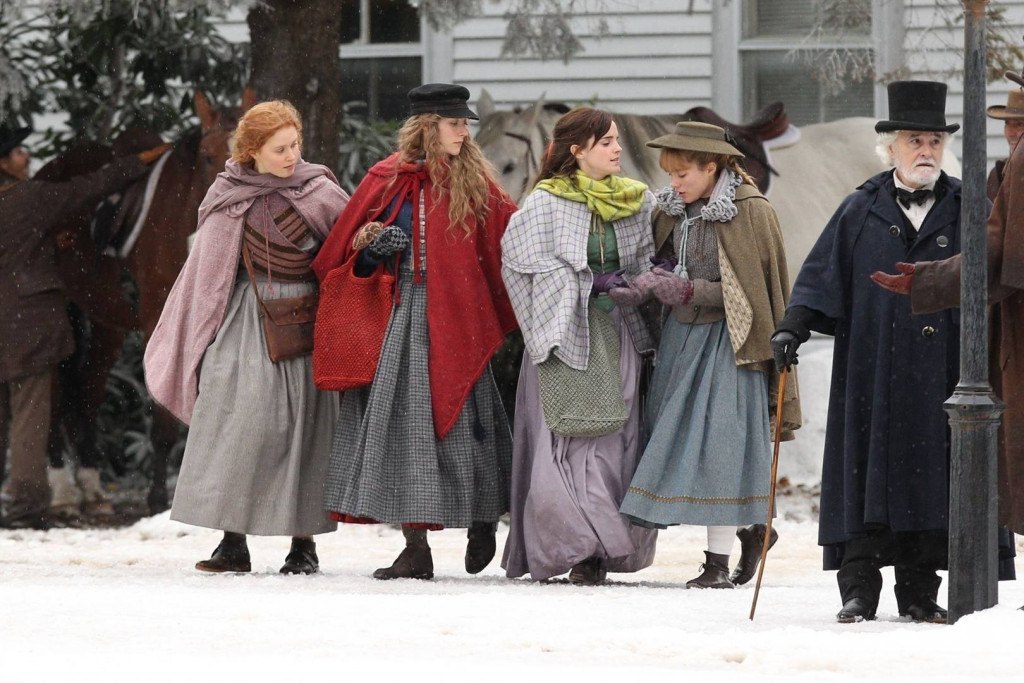 'Lady Bird' was one of the major breakout hits of 2017. It was loved by the audience and was awarded by critics. Greta Gerwig's storytelling was a major reason for its success. The film was funny and entertaining, yet, at its core, it was full of important messages. Something similar can be expected of her next project, 'Little Women'. An adaptation of Louisa May Alcott's book, it will focus on the story of four sisters who harbour distinct personalities and are brought together by their love for each other. But that is not the only kind of love that this film will focus on. The elder sisters entertain love interests of their own, and with exciting leads like Emma Watson, James Norton, Saoirse Ronan and Timothée Chalamet, we will have an interesting romance story on our screens. Next year's Christmas is booked!
Read More: Upcoming Horror Movies
7. Monday (2019)
Sebastian Stan has become a Hollywood heart-throb, thanks to his role as Bucky Barnes/The Winter Soldier/The White Wolf in the Marvel's Cinematic Universe. After 'Avengers: Infinity War', the fate of his role in the MCU hangs in the balance (fingers crossed for Bucky!), but something entirely different is happening for his career. His recent role of Tonya Harding's husband in 'I, Tonya' brought him a lot of praise, and movies like 'Destroyer', in which he stars alongside Nicole Kidman, are lined up for release. Amongst all these serious roles, he has been cast in a romantic comedy that is already making his fans swoon. Starring alongside Denise Gough, in this film, Stan will play the role of Mickey who meets a woman named Chloe (Gough) while they are traversing through the beautiful sites of Athens. Time is already ticking on their romance because Chloe has already packed her bags and will be leaving for America soon. But, this also gives the couple a free pass to do all the crazy things that they can in their limited time. A tale of wild romance in the setting of picturesque Athens with a pair of attractive protagonists. What more do you need from a romance flick?
Read More: Upcoming Disney Movies
6. Waves (2019)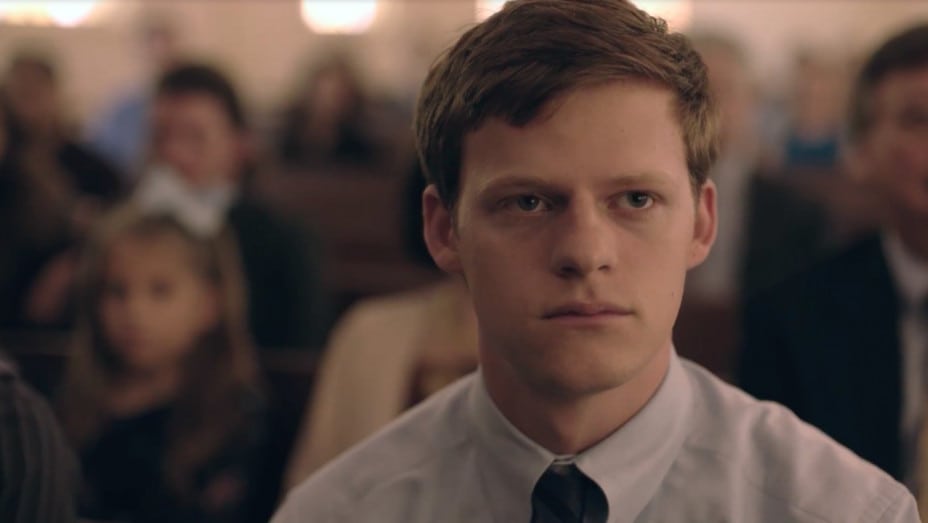 Lucas Hedges, at quite a young age, has made a strong impression as a talented actor. He received acclaim and an Academy Award nomination for his role in 'Manchester by the Sea'. Then he appeared in 'Lady Bird' and 'Three Billboards Outside Ebbing, Missouri' both of which were nominated for multiple Academy Awards. This year, as well, he has done films like 'Ben Is Back' and 'Boy Erased' which challenged and solidified his skills further. (The latter seems to have been gathering quite an Oscar buzz.) His future seems jam-packed with some great movie projects and this is what makes us excited about 'Waves'. Taking a turn away from all the serious roles that have occupied his filmography, this film will put him in the shoes of a teenager trying to learn the inner workings of love. Emmy winner Sterling K. Brown and young actors like Taylor Russell and Kelvin Harrison Jr. will appear alongside him.
Read More: Upcoming Marvel Movies
5. Legally Blonde 3 (February 15, 2020)
Back in 2001 came a film that aimed at breaking, and perhaps maintaining, a lot of stereotypes. It told the story of Elle Woods, a blonde, sorority girl who is basically everything people think a typical rich girl would be like! When Elle's boyfriend dumps her, stating that she is too immature and un-serious for him, she decides to get him back by changing her ways. Like her ex, she enrols in Harvard for a law degree, and after some effort, succeeds to get admission. Then begins her struggle to fit in with the "serious" crowd of Harvard. We all know how the story ends. In fact, there was also a second film that followed in the success of the first one. A couple of television remakes and musicals and sequels happened after that, but none of them came close to the quality of the originals, basically because they didn't have Reese Witherspoon. But she is back to put herself into the shoes of Elle Woods now. While the plot is being developed, a release date has already been fixed for the film. And would you look at that date!
Read More: Upcoming Video Game Movies
4. Disenchanted (TBA)
Ever since Disney started making fairy-tales, we have seen all sorts of princesses. The character and the fates of these princesses have evolved over the years. Giselle, played by Amy Adams, was one of those princesses. She was a typical princess, yet different from all the ones that we had met before. Her story took a different turn than her other contemporaries when she decided to give up the prince to whom she was betrothed, and pursued a completely different life with a person that she actually chose for herself. But that was years ago. Giselle got her happily ever after and we all went home. All we were left with were a bunch of questions. What is happily ever after, anyway? What became of Giselle and her friends? 'Disenchanted' will answer all these questions. Amy Adams is expected to return for her role, as she has stated that she "won't let anyone else play Giselle". Patrick Dempsey and, perhaps, James Marsden might return as well. A script is in works and it'll be interesting to see how it all turns out.
Read More: Upcoming Comic Book Movies
3. Prince Charming (TBA)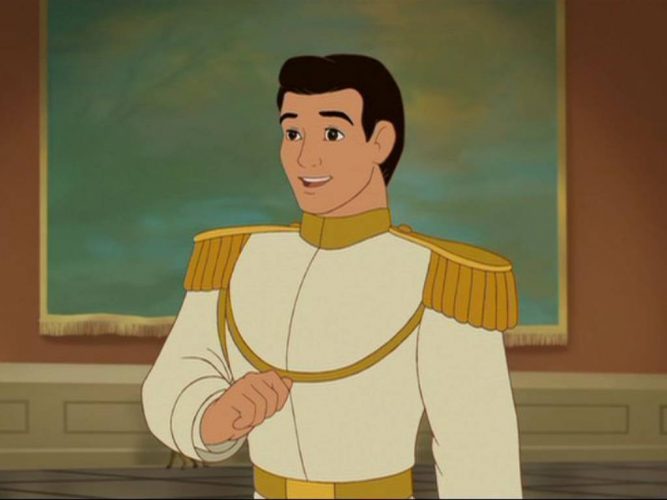 A lot is happening at the headquarters of Disney (or wherever their secret lair is where they concoct beautifully heart-breaking stories that make us laugh and cry at the same time)! The recent release of 'Mary Poppins Returns' was an enormous success for them and the upcoming 'Aladdin' has already excited the fans. There are so many projects in line for the fans of Disney, and it is getting all the better because the production house is digging up all sorts of stories, especially one of the characters that escaped attention for so long despite being important parts of the stories. Prince Charming is one of those characters. Disney princesses have their own status in the world, and as the times have progressed, the stories of princesses have deviated from the attachment with any sort of princes. Where does that leave the poor prince? Well, fret not! Disney has decided to take this matter in their hands and will now give a proper story to Prince Charming. The idea is still in works and we have no idea about the story or the actor who will be cast in the role, but it has got us excited because this will mean something new for the character.
Read More: Upcoming Fantasy Movies
2. Wicked (TBA)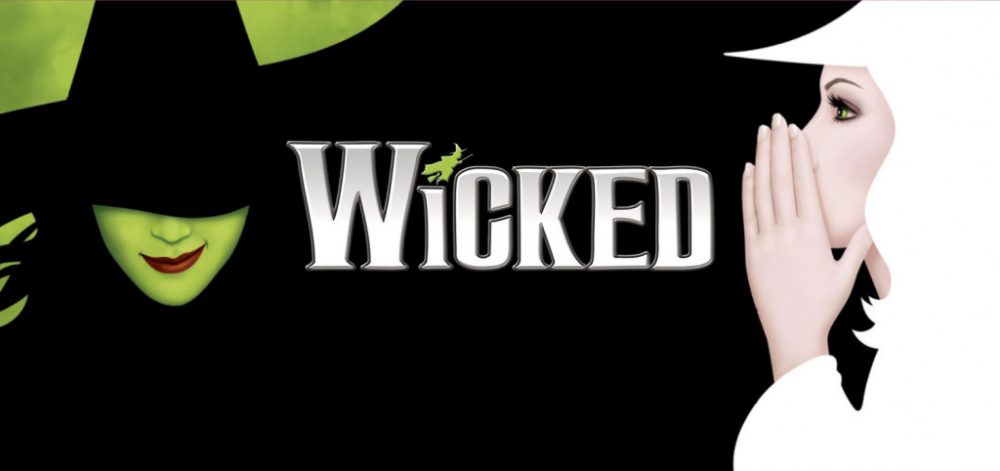 'The Wizard of Oz' is one of the most popular stories and it has delivered some unforgettable characters. The Wicked Witch of the West is one of those characters. With Dorothy's landing in Oz, we get to meet both good and evil characters and understand why they put "wicked" in front of the name of the green coloured witch. But, like every character, this villain has a backstory too! And this is what the upcoming musical 'Wicked' will explore. It will start with the time when Elphaba was still considered one of the good people. Exploring her history with Glinda the Good Witch, it will trace their time together, along with their conflict over various things, the most prominent of them being romance. With the same love interest, Glinda and Elphaba will clash against each other and this will pave way for the future of the green witch.
Read More: Upcoming LGBT Movies
1. Seducing Ingrid Bergman (TBA)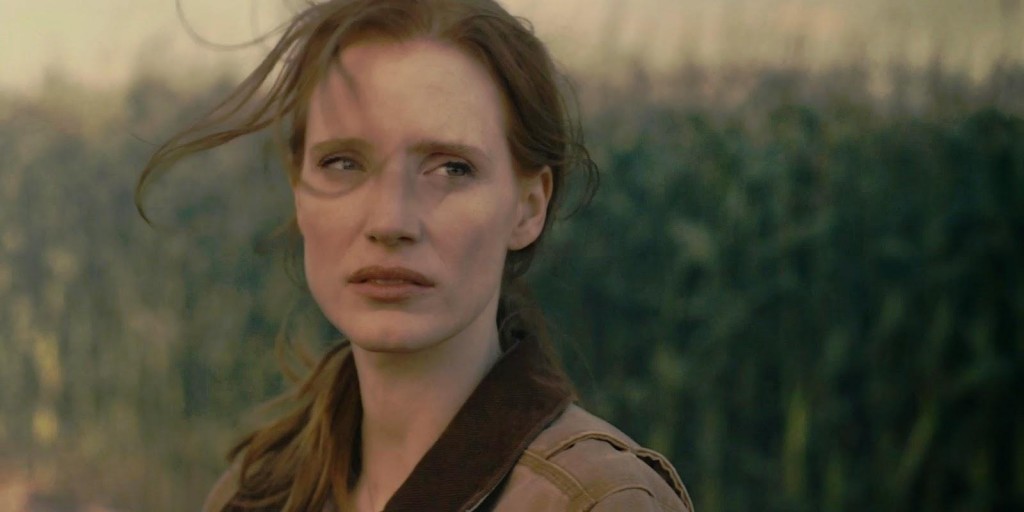 Ingrid Bergman is one of the most celebrated actresses of Hollywood. She had quite a lucrative career with films both critically and commercially successful under her belt. She was an icon for the image of an American woman (even though she was Swedish). But while on the outside, everything seemed perfect for her, she was a normal human being with problems that could haunt anyone's life. One of the dilemmas that she found herself in was when she met Robert Capa. Bergman was married back then and Capa was a war photographer working in Paris, after his recent job in Germany. Their meeting happened on a whim and culminated into a passionate affair that put both of them in a very difficult position. The film is based on the book of the same name by Chris Greenhalgh. Jessica Chastain has been cast to play the role of Bergman while James Mangold will direct the film.
Read More: Upcoming Comedy Movies