Not everyone can be a scientist. But that doesn't mean that the rest of us can't be interested in stories that have a scientific angle to them. Sci-fi is one of the most popular genres today, and various storytellers have told fascinating tales by twisting the concepts of space and time. It gives the storyteller the freedom to think of the impossible. There have been groundbreaking sci-fi movies throughout the history of cinema.
Movies like '2001 A Space Odyssey', 'Blade Runner', 'Alien', 'The Matrix', 'The Terminator' etc. have set up high standards. The immense success of these films has encouraged the filmmakers to experiment further, by introducing more complicated subject matters to the audience. The acclaim amassed by films like 'Arrival' has proved that sci-fi isn't just something to dazzle the audience while making money in the process. These stories can be riveting, exciting and emotionally saturated, at the same time. The future is jam-packed with sci-fi movies, so fans of the genre should ready themselves to be introduced to some amazing new stories and pack their (imaginary!) bags to venture into new places.
Every year new sci-fi movies with original ideas or stories adapted from a book are being released. There are so many exciting projects coming up, like the adaptation of Ernest Cline's novel 'Armada', and two more follow-ups in works for 'Avatar'. With a couple of remakes, some sequels and the adaptations of some electrifying novels, here is the list of upcoming science fiction movies (new releases) that one should keep an eye on. We can only hope these new sci-fi movies turn out to be as good as some of the recent ones.
21. Alien Sleeper Cell (TBA)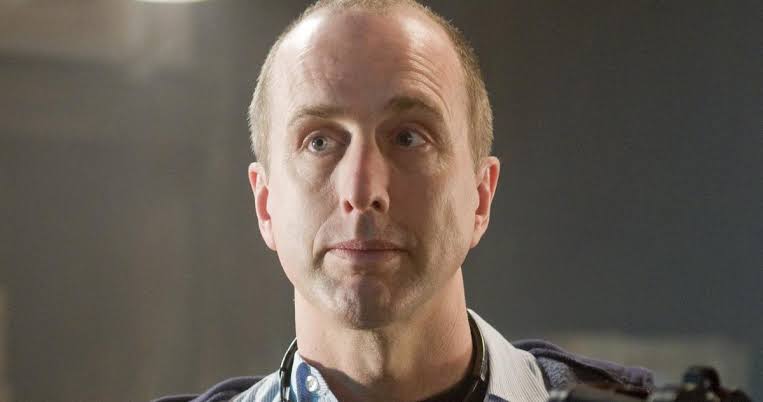 Though it might be a working title for the film, 'Alien Sleeper Cell' says a lot about the plot of the film. The basic idea is that the aliens live amongst us. They look like us and have passed off as humans for a long time. But then something happens. An event triggers them into taking off their cover and kick-starting their plans to invade the Earth. The film is written by Morgan Davis Foehl, based on the idea by Felipe Linz. It is produced by Adrian Askarieh and Bill Block.
20. Alpha Squad Seven (TBA)
Not much is known about 'Alpha Squad Seven' yet, but we do know that it is going to be a sci-fi comedy. Dwayne "The Rock" Johnson is attached with the project, and will be the lead star of the movie, which, if rumours are true, could turn into a franchise. It marks yet another collaboration of Johnson with Beau Flynn, with whom he has previously made 'Hercules' and 'San Andreas'. The script for the film is written by Jeremiah Friedman and Nick Palmer.
19. Escape from New York (TBA)
Kurt Russell starrer 'Escape from New York' was a huge hit back in the 80s. The sci-fi movie has a dystopian setting where an ex-soldier is sent into a quarantine zone to bring back the President of the United States to safety. There had been rumours of a reboot for the film, but it went through a lot of ups and downs before finally receiving a confirmation. Leigh Whannell, who is known for his work on films like 'Insidious' and 'Upgrade', is set to write the script for the film. The cast hasn't been finalised yet, but there were rumours a while ago that Gerard Butler might appear in the lead role. The work is still in progress, so we might expect some changes there.
18. Inversion (TBA)
'Inversion' is a sci-fi disaster drama that follows three people as they race against the clock to stop something that will destroy humanity. It has something to do with Earth's gravitational pull. The project is headlined by Samuel L. Jackson, who is no stranger to rising up to the occasion and saving people. Joining him on the mission are Travis Fimmel (Ragnar Lothbrok in 'Vikings') and Liu Yifei ('The Forbidden Kingdom', Disney's live-action 'Mulan'). Sitting on the director's chair is Peter Segal, known for his work on movies like 'Get Smart', 'The Longest Yard' and 'Anger Management'.
17. The Invisible Man (February 28, 2020)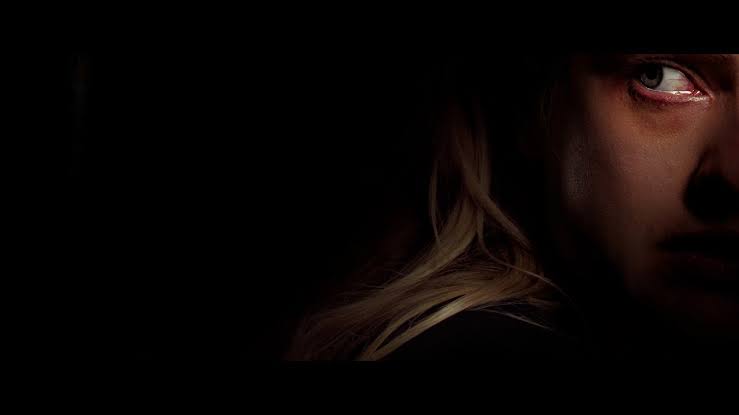 H.G Wells is known for creating some classic sci-fi stories like The Time Machine and The War of the Worlds. 'The Invisible Man' is one of those titles. It had been made into a film before, and now, it is coming back to the big screen in the form of the film penned and directed by Leigh Whannell. He is known for writing films like 'Saw' and 'Insidious'. This adaptation of Wells' story stars Elizabeth Moss ('The Handmaid's Tale') in the lead role. She plays the role of Cecilia, a woman who runs away from an abusive marriage. After some time, the news of her husband's death reaches her. But she believes there is something more to it.
16. The Tomorrow War (December 25, 2020)
When aliens attack the Earth, the scientists have to come up with a way to counter the attack. When everything else fails, when the soldiers of today are unable to fight back, the scientists find a way to bring back the soldiers from the past. But that is not the only reason behind this. These soldiers also have to meddle with their past and do whatever it takes to save the world. The film is directed by Chris McKay ('The Lego Batman Movie'). The star-cast has names like Chris Pratt, Yvonne Strahovski ('Chuck', 'The Handmaid's Tale') and J.K Simmons and Sam Richardson ('Veep').
15. Voyagers (TBA)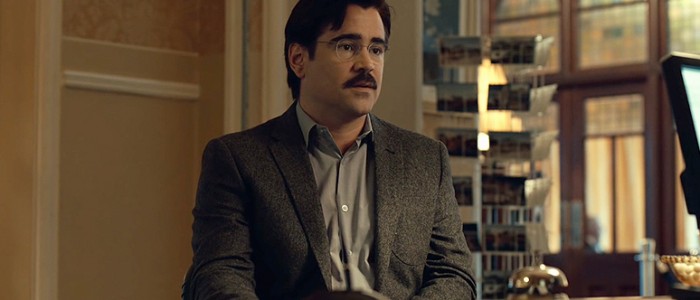 Neil Burger is known for making films like 'Limitless' and 'Divergent'. Both of these films had a sci-fi element mixed with action. Now, he is returning to write and direct another sci-fi drama, 'Voyagers'. It stars Colin Farrell, Tye Sheridan ('X-Men series', 'Ready Player One'), Lily-Rose Depp ('The King'), Fionn Whitehead ('Dunkirk', 'Black Mirror: Bandersnatch') and Isaac Hempstead-Wright ('Game of Thrones'). It follows the story of a group of people who are sent on a space mission to search for a new Earth. However, as they spend more time together in the close quarters, they develop antagonistic feelings for each other. The question now is: is it more dangerous outside the spaceship or inside it?
14. Stowaway (TBA)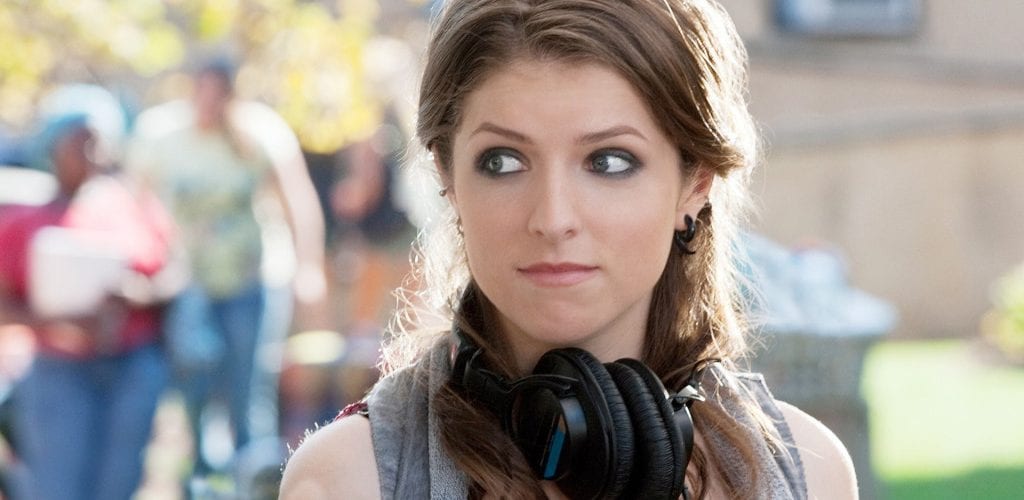 Joe Penna recently directed 'Arctic', a film starring Mads Mikkelsen. After the critical and commercial success of his project, he is returning with a sci-fi drama. Starring Anna Kendrick and Toni Collette in the lead roles, the film follows the story of a group of people on the flight to Mars. When the ship has travelled enough distance from the Earth, so much so that they can't turn back, the team discovers a stowaway. As the resources diminish, the team has to make a decision about the fate of this person. They come upon a unanimous decision until the medical researcher stands against them.
13. After Yang (TBA)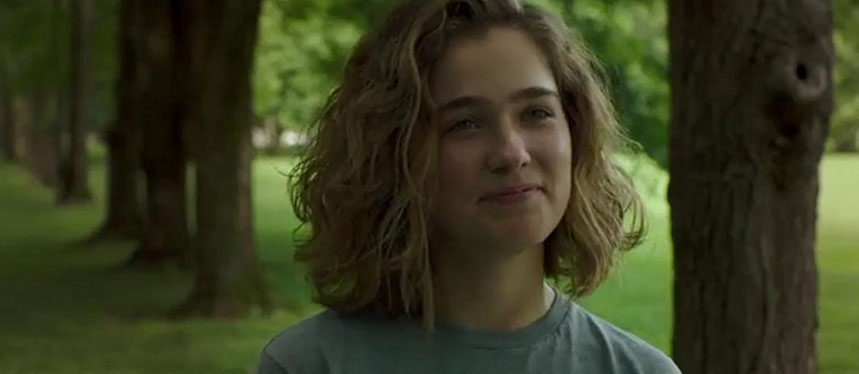 Based on the book Saying Goodbye to Yang by Alexander Weinstein, 'After Yang' is directed by Kogonada and stars Colin Farrell, Jodie Turner-Smith ('Queen and Slim', 'The Neon Demon), Justin Min ('The Umbrella Academy) and Haley Lu Richardson ('Split', 'Five Feet Apart') in the lead roles. The film is set in a futuristic world where robots are used as live-in babysitters. The plot moves forward when a man and his daughter discover that their robot has become unresponsive.
12. Snake Eyes: G.I. Joe Spinoff (October 16, 2020)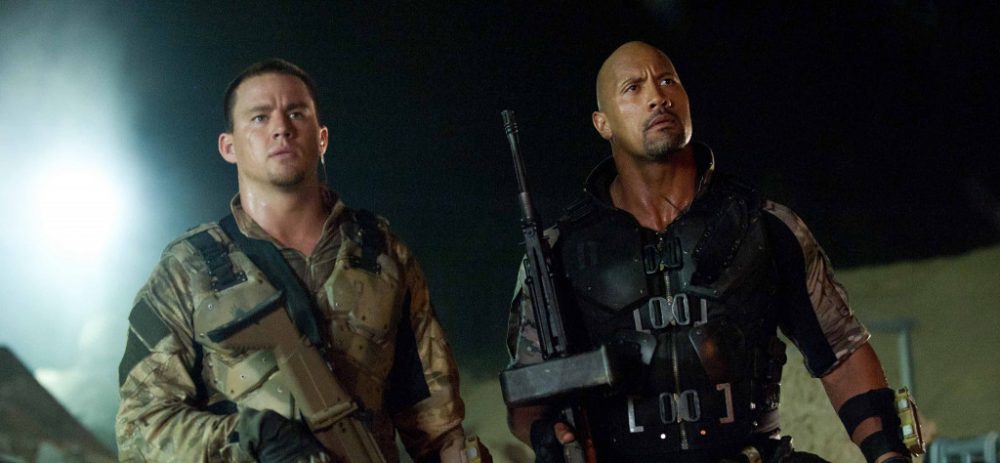 Inspiration for a movie can come from anywhere. It could be a book, a set of comics, and even a toy-line. Franchises like 'Transformers' and 'The Lego Movie' have proved that you can still make big bucks if you just know how to work a story with the toys. G.I Joe is another one of those. The franchise has two films in its set, though not as successful as its counterparts. The last film bombed, but that doesn't seal the fate of the franchise. A spin-off is in works with the story focusing on Chuckles. Josh Appelbaum and Andre Nemec are writing the screenplay. The cast includes Henry Golding as Snake Eyes. Andrew Koji, Iko Uwais and Samara Weaving appear in supporting roles.
11. Boss Level (TBA)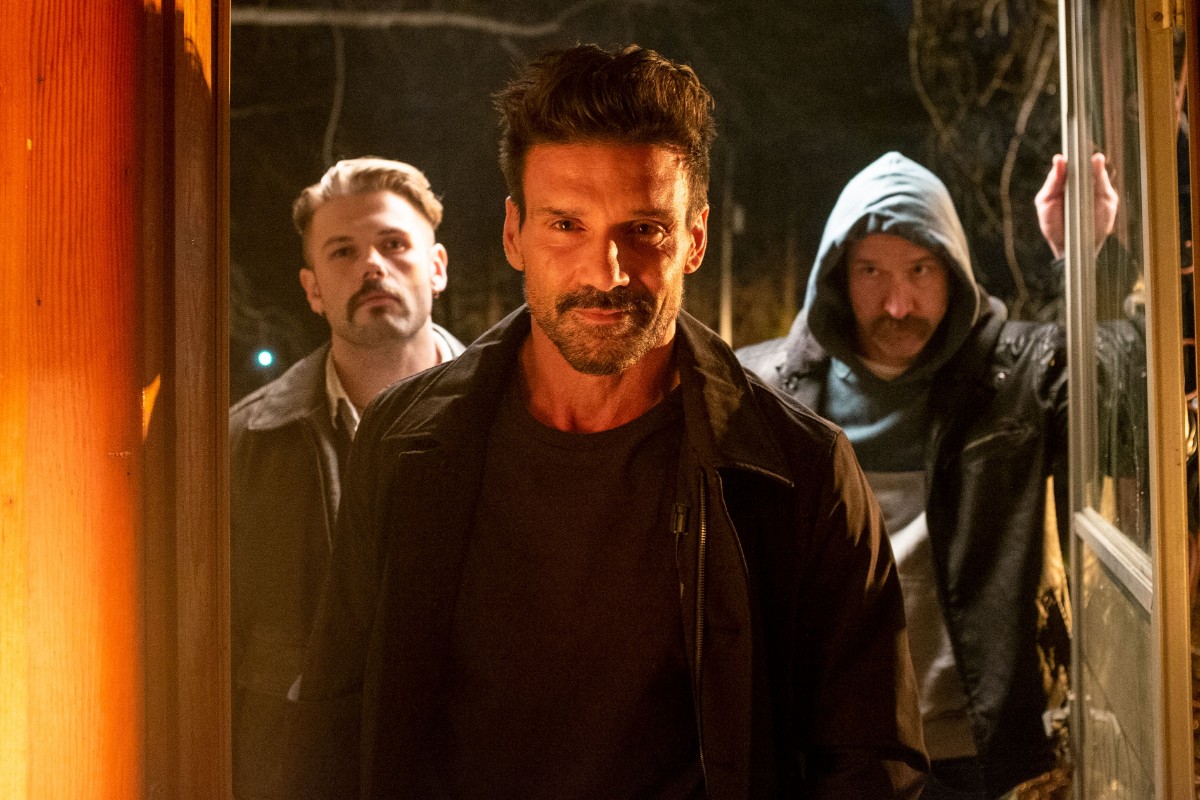 Joe Carnahan is known for making films like 'The A-Team', 'Smokin' Aces' and 'The Grey'. In this film, he has brought together a cast of actors like Mel Gibson, Frank Grillo, Will Sasso, Annabelle Wallis and Naomi Watts. It follows the story of a man named Roy Pulver. He is ex-special forces. After having served his country for so long and in so many ways, he receives the payback in the form of a dangerous government program. He is enrolled in it, and as time passes by, he realises that he is caught in a time loop. Now, either he has to find a way out of it, or he has to die.
10. Free Guy (July 3, 2020)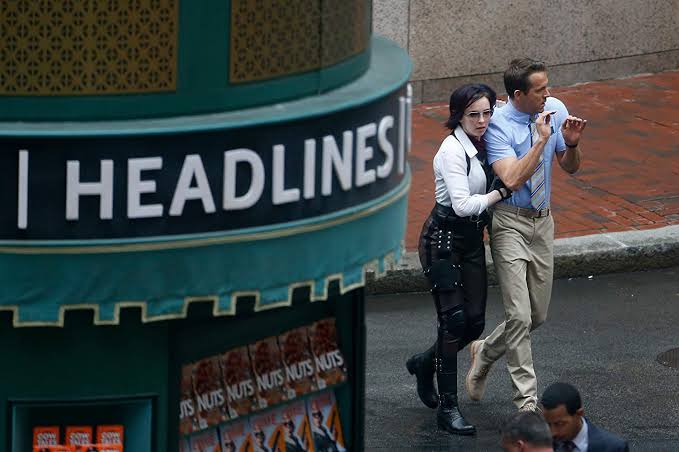 Ryan Reynolds and Taika Waititi previously collaborated in 'Green Lantern'. Despite their unique comic talents, the film was a disaster. Hopefully, 'Free Guy' will turn the tide in their favour. The film is directed by Shawn Levy, known for his work in 'Night at the Museum' and 'Stranger Things'. It follows the story of a man who discovers that his world is not as real as he thought it to be. He is, in fact, just a background character in a video game called Free City. The problem begins when he discovers that the game is going offline soon. The film also stars Jodie Comer ('Killing Eve'), Joe Keery ('Stranger Things') and Utkarsh Ambudkar ('Basmati Blues').
9. Infinite (August 7, 2020)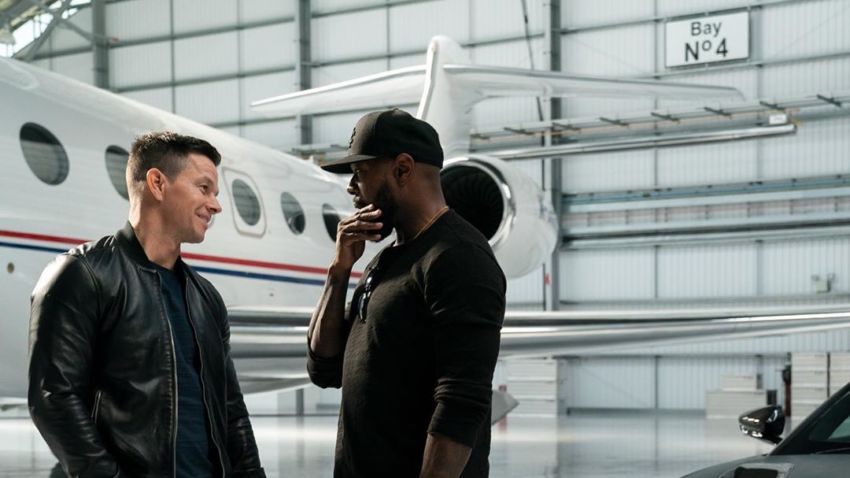 Antoine Fuqua, known for directing films like 'The Equalizer' and 'Training Day', directs 'Infinite', starring Mark Wahlberg in the lead role. He plays the role of Evan Michaels, a man who suffers from hallucinations. At first, he believes that they are part of his illness, but later, discovers that these are actually visions from his past life. The film also stars Academy Award-nominated actor Chiwetel Ejiofor ('12 Years A Slave', 'Doctor Strange'), Jason Mantzoukas ('The Good Place', 'Big Mouth'), Dylan O'Brien ('Teen Wolf', 'Maze Runner series') and Rupert Friend ('At Eternity's Gate', 'The Boy in Striped Pajamas') in the supporting roles.
8. Bios (October 2, 2020)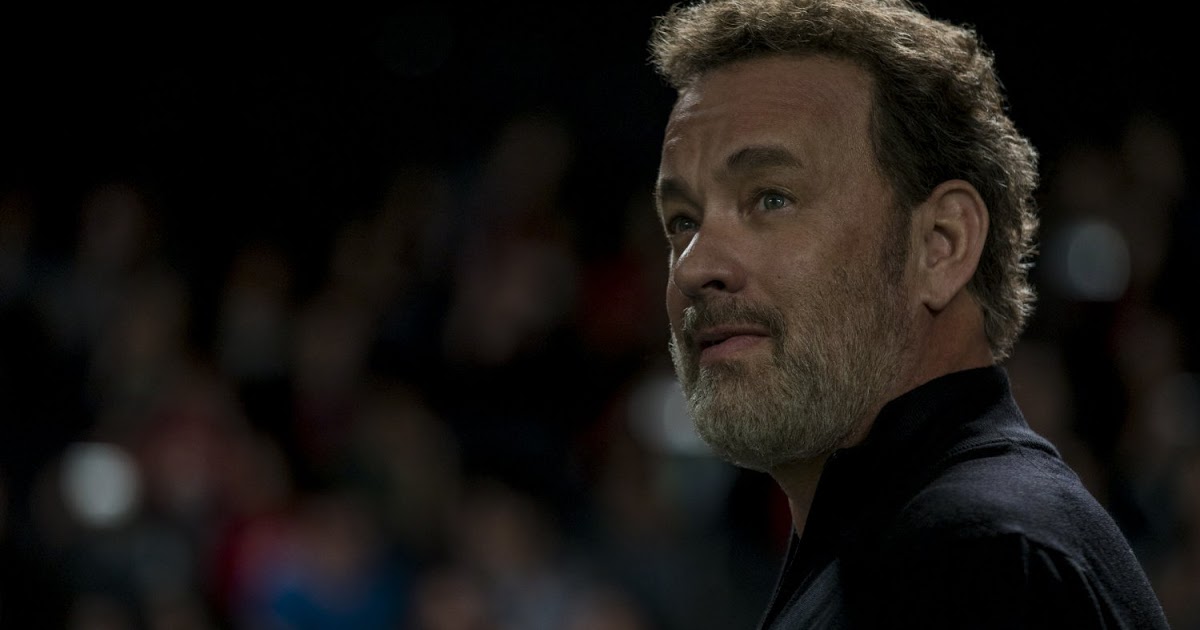 Directed by Miguel Sapochnik, known for helming some of the best episodes of 'Game of Thrones', 'Bios' follows the events in the life of the last man left on Earth. Tom Hanks plays the role of Finch, an inventor who has only his dog left for the company. But the man is dying and he needs someone who can take care of his dog after he is gone. So, he creates a robot, and as the dog and the man try to get used to this new presence, the robot tries to understand humanity and emotions from them. The film also stars Laura Harrier, Caleb Landry Jones and Samira Wiley in the supporting roles.
7. Super Intelligence (2020)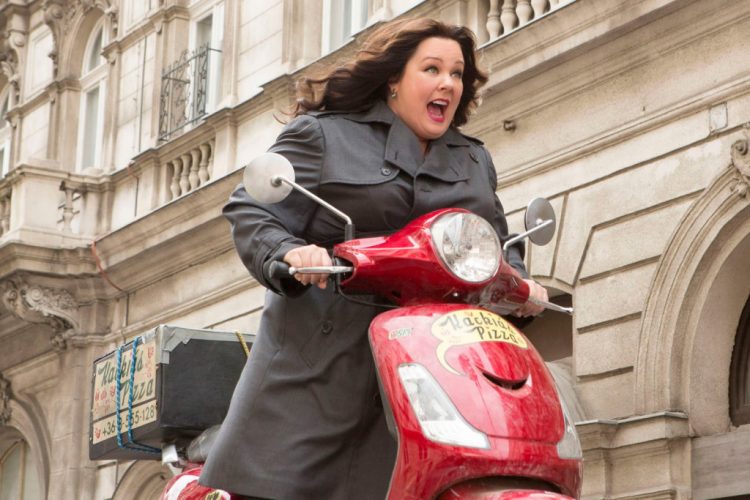 Melissa McCarthy is one of the funniest actresses in Hollywood today. With her exceptional comic timing and effortless acting, she makes every movie that she is on a fun ride. Her upcoming 'Super Intelligence' is a comedy with a twist of science-fiction. It tells the story of Carol Peters, a woman who is fed up of living her uninteresting life. But everything changes when the appliances in her home start talking to her. At first, she feels like she is going mad, but soon, it is revealed that she is the research source for the world's first superintelligence. James Corden has given the voice of the superintelligence, and Bobby Cannavale, Sam Richardson, and Karan Soni ('Deadpool') also star.
6. Chaos Walking (2020)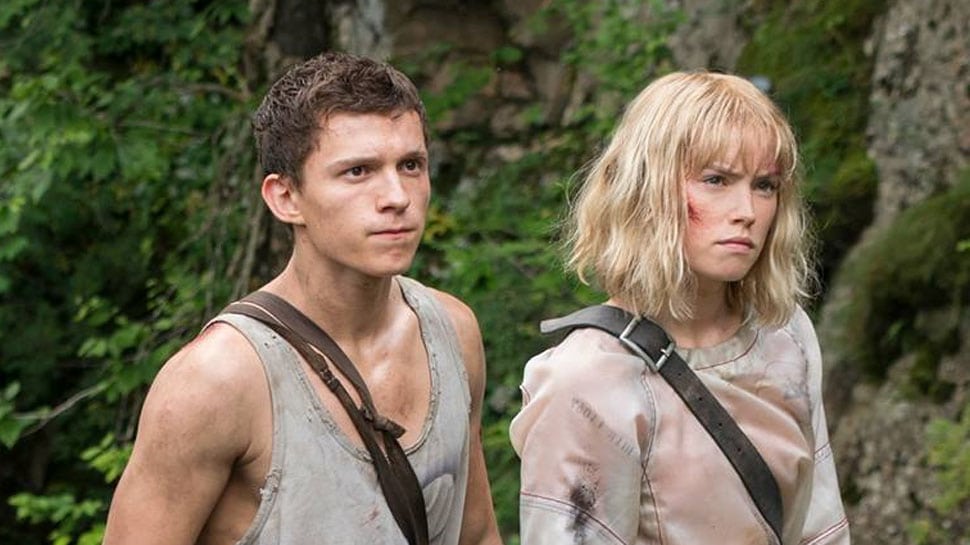 Tom Holland and Daisy Ridley's career quickly escalated when they donned the roles of Peter Parker/Spiderman and Rey, respectively. Holland has proved himself as a promising actor by appearing in films like 'The Impossible' and 'The Lost City of Z', and has gained his own set of fandoms after becoming a major part of the Marvel's Cinematic Universe. Daisy Ridley had been a part of independent films before she got her first big break in the form of 'Star Wars: The Force Awakens'. It is the presence of these promising actors in 'Chaos Walking' that has us so excited about it. The story is set in a futuristic world and a new planet where every thought is readable. But when Todd Hewitt finds Viola Eade, he realises that she is the key to solving the puzzle of this new place.
5. Dune (December 18, 2020)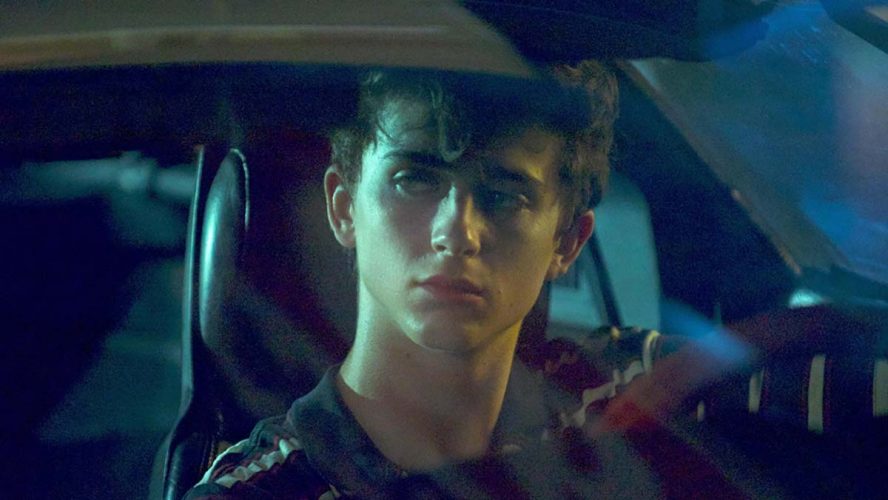 If made right, 'Dune' will perhaps be one of the most sophisticated films of the year (whatever year it is released in). Based on Frank Herbert's novel of the same name, the story of 'Dune' is as complex as its profound themes. I find it a bit difficult to explain because so many things happen at once in it, and it would take half this article to explain that. A TV adaptation and a movie, along with a documentary about a movie that wasn't released, exist, but none of them came close to the true substance of it. But now, with Denis Villeneuve, the director of 'Arrival' and 'Blade Runner 2049', at the helm, things seem to be taking a positive turn. Timothee Chalamet, Oscar Isaac and Rebecca Ferguson have been cast, so that flames the excitement. The supporting cast includes Josh Brolin, Stellan Skarsgard, Dave Bautista, Zendaya, Jason Momoa and Javier Bardem.
4. Robopocalypse (2020)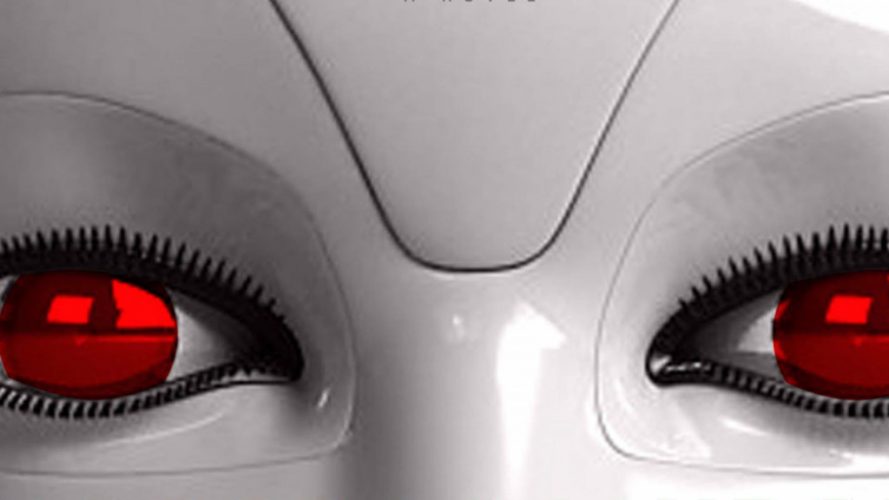 Humans have been increasingly depending on technology for everything. The introduction of artificial intelligence has made matters easier. However, storytellers have often used this backdrop to show how this smart technology might be the end of humans. A similar concept is explored in Daniel H. Wilson's book of the same name, on which this film is based. After the machines have taken over the world, the remaining humans join forces to fight back. Earlier Steven Spielberg was set to direct the film, however, due to something-something, the hat of the director has now been placed on the head of Michael Bay. Also, Chris Hemsworth is set to star in the leading role.
Read More: Upcoming Disney Movies
3. The Six Billion Dollar Man (2020)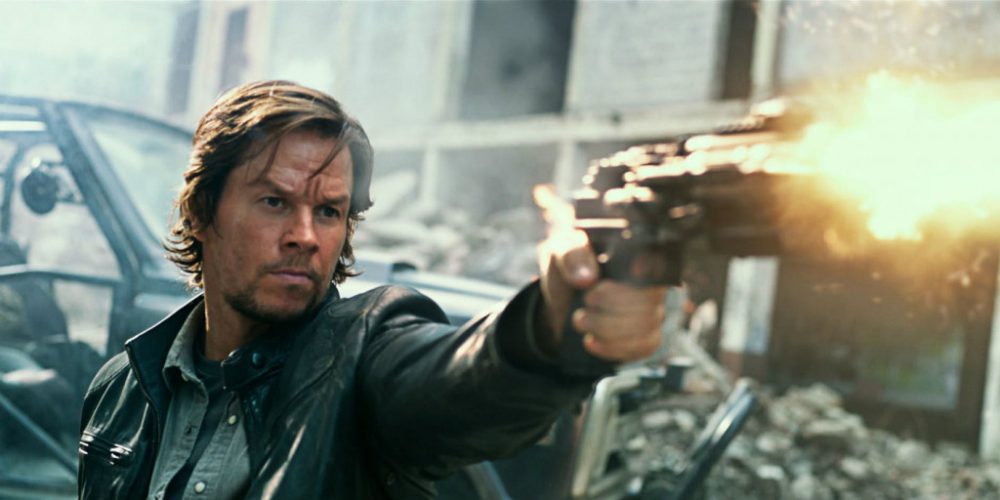 Based on the TV series, 'The Six Million Dollar Man, which, in turn, was based on a book named 'Cyborg', 'The Six Billion Dollar Man' will feature Mark Wahlberg as, well, a cyborg, sort of! The story is centred around Steve Austin. He is an astronaut who suffers fatal injuries after his spaceship crashes. There is only one way to save him, by replacing his body parts with something better. He agrees to this secret science project of the government and discovers that it comes with a lot of perks. However, there is no such thing as a free life, and Austin will soon understand this.
Read More: Upcoming Action Movies
2. The Division (TBA)
Based on Tom Clancy's hit video-game of the same name, this film will be set in a near-future where a bioterrorist attack has paralysed the social structure of New York City. In order to restore the balance, a special agency called the Strategic Homeland Division, or simply the Division has been brought into action. As various factions try to gain control of whatever power they can have over the city, the scientists try to find a cure. Meanwhile, rogue entities are building a stronghold in the city. The film is set to be directed by David Leitch, the director of films like 'John Wick', 'Atomic Blonde' and 'Deadpool 2'. Jake Gyllenhaal and Jessica Chastain have already been cast in the leading roles.
1. Avatar 2 (December 18, 2020)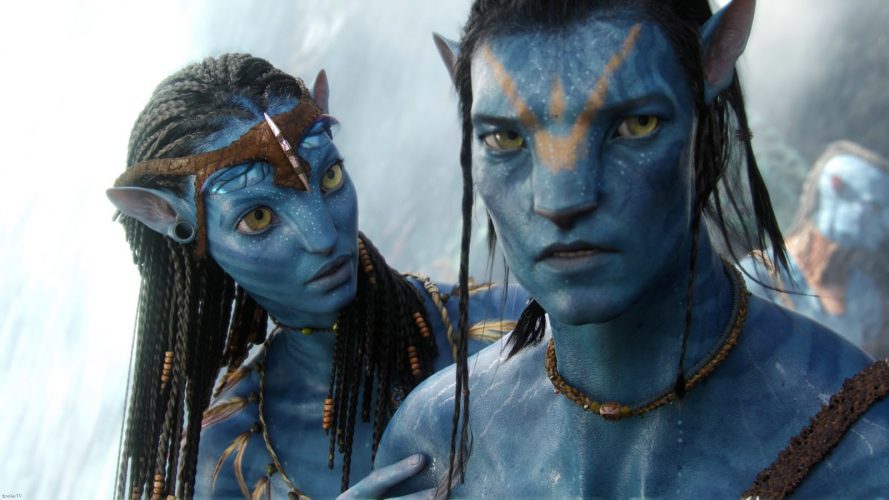 It has been almost a decade since James Cameron's masterpiece, 'Avatar' graced the screens, and the wait is over for its sequel, almost! You'll have to wait a tad bit more, but the future looks pretty good for the fans of this film. Another sequel has already been announced (so, this is certainly not the end of the story), and the stakes are higher and better for this one. If you are wondering "what took so long to make this sequel?", then you should know that the director had been waiting around for a tech that hadn't been used, or maybe even conceived, before! Sam Worthington, Zoe Saldana and Stephen Lang, among others, are set to reprise their roles. Sigourney Weaver will return, but clearly in a different manner, because things sort of ended for her role, the last time we saw her!
Read More: Upcoming Movie Remakes