When 'Stranger Things' first aired on Netflix, it generated a new wave of excitement and brought out nostalgia, especially for those who grew up in the '80s. Inspired by the works of Steven Spielberg, Stephen King, and many others, this series revolves around the mysterious disappearance of Will Byers and the efforts of his family and friends to find him. Reading this, you may think it's just another crime show but it's not. It has something extraordinary (or maybe supernatural is the word), a ghost-like monster. With the elements of a small town mystery, a secretive government facility, a couple of hard-headed and motivated people looking for the truth, and some shadowy monsters, this series has got them all, and over the seasons, it has only improved, serving to hit all the cliches of the time period it is set in, while also intensifying the mystery where the realms of normal and paranormal collide. If you love the show, here is the list of TV shows similar to 'Stranger Things' that are our recommendations. You can watch several of these shows like 'Stranger Things' on Netflix, Hulu or Amazon Prime.
12. Twin Peaks (1990-2017)
There is something about American small towns and the mysteries they hide. Nothing captures this better than David Lynch's 'Twin Peaks'. Much like 'Stranger Things', the entry point of the series is the occurrence of an event that disrupts the normal life of the town. In Lynch's show, it is the disappearance of a popular and pretty high school girl, Laura Palmer. The FBI sends Agent Dale Cooper to investigate the case. While the story starts off as a crime drama, as the season progresses, the show becomes increasingly Lynchian, with a healthy dose of surrealism. Inexplicable things happen in this town, and the people have their own set of quirks, ranging from adorable to menacing, and Agent Cooper finds himself in the midst of a case that might be a little out of depth for the FBI.
'Twin Peaks' has amassed a cult following and is considered to be one of the greatest shows of all time. To appreciate Lynch's mastery in weaving the tale, we recommend you eschew the binging culture and savor all that this show has to offer, much like Cooper savors his coffee and cherry pies.
Read More: Shows Like 'Twin Peaks'
11. Westworld (2016-)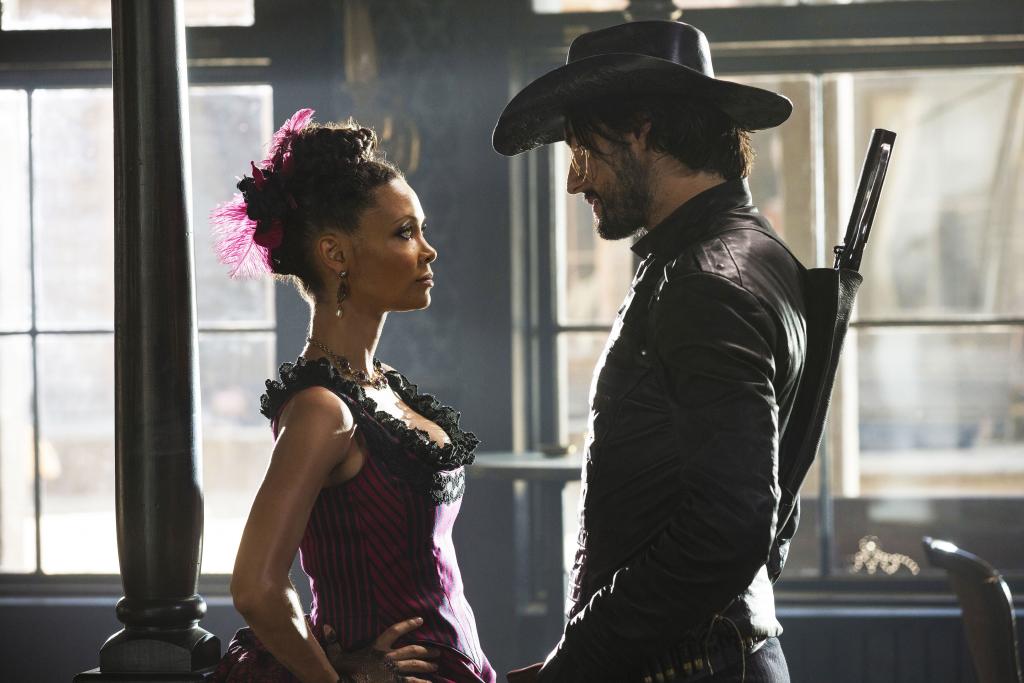 Humans meddling in things they should not meddle with, often creates or releases monsters or beings that ultimately end up harming humanity. This should be pretty clear by now, I mean look at Frankenstein and his monster! But anyhow, the people in 'Westworld' have perhaps missed the memo. As a result, they create a western themed park with lifelike robots powered by artificial intelligence. People can actualize all their fantasies using these robots in the park, as part of the vacation. However, things begin to go south, when some of the robots begin to retain memories and act on them. Created by Jonathan Nolan, the show is based on the Michael Crichton 1973 movie of the same name. Nolan crafts the tale wonderfully over the seasons and if the science fiction bit in 'Stranger Things' was what you liked, then you are going to love this.
Read More: Shows Like 'Westworld'
10. Sense8 (2015-2018)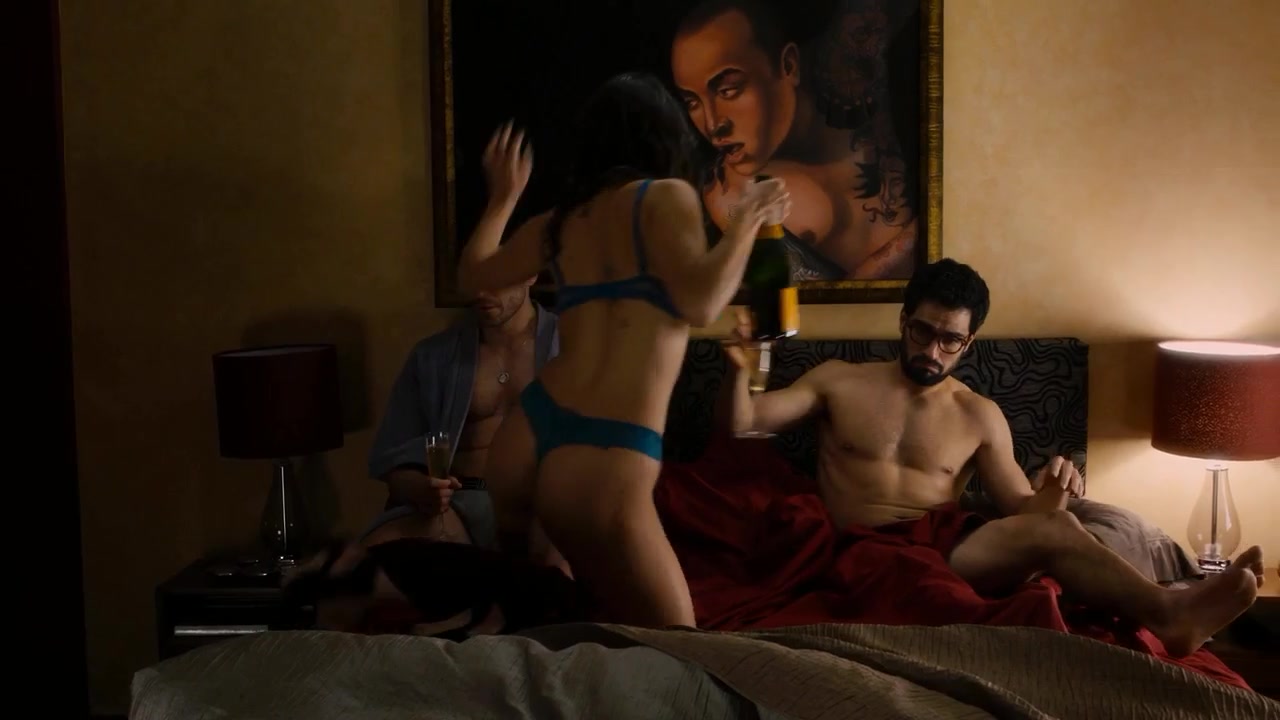 At the core of 'Stranger Things' is the friendships that are formed, or are existent. It might be among the group of kids who go looking for their missing friend, or how they befriend a strange girl with powers, yes I'm talking about Eleven. While it is undeniable that this kind of friendship among kids being at the core of supernatural activities, is derivative of Stephen King and something we saw in 'It', it quickly became one of the most talked of points in the show. If the friendships are what drew you, then you can check out 'Sense8' which explores the bond between people who discover that they are connected and can share their skills, knowledge, and experiences with and through one another. The Wachowskis, who are known for the 'Matrix' movies are in this show, so you know the sci-fi side of the story is covered. This unique bond between the characters has the audience falling for them, and you will be no different.
Read More: Shows Like 'The Vampire Diaries'
9. Roswell (1999-2002)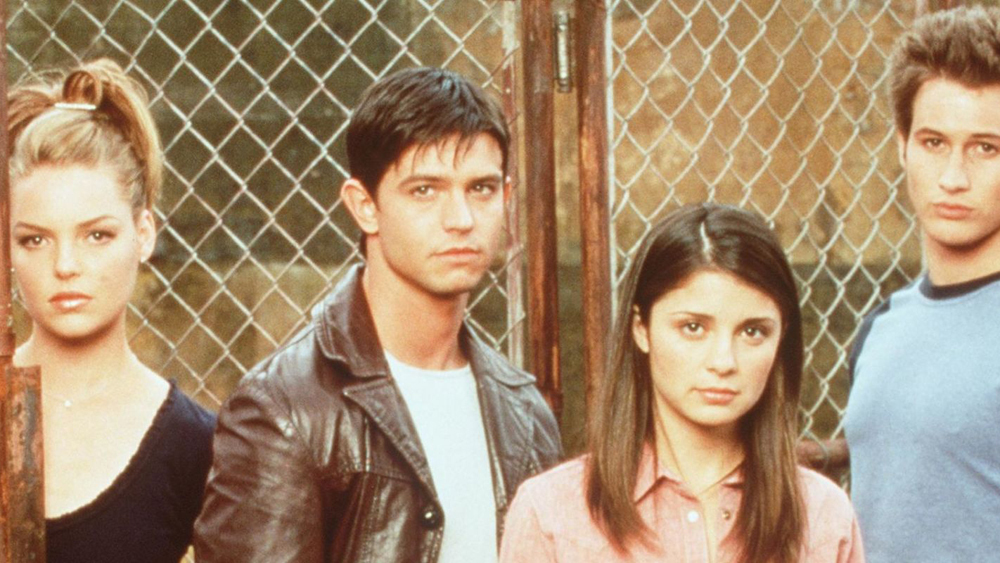 One of the best things about 'Stranger Things' was how Eleven was accepted into the group of friends and eventually, Mike fell in love with her as well. The kiss they shared on screen was very sweetly executed, if you ask me. Anyhow, this romance has been and continues to be one of the highlights of the show for me. If you feel the same way, I urge you to check out 'Roswell' which takes place in Roswell, New Mexico, which is popular for its supposed alien activities.
The series shows how Liz Parker, who happens to be an average high schooler, meets and falls in love with Max Evans, who is actually a brooding alien king from another planet. Love truly is blind and this series, though campy, is immensely enjoyable and proves just that.
Read More: Shows Like 'Arrow'
8. Wayward Pines (2015-2016)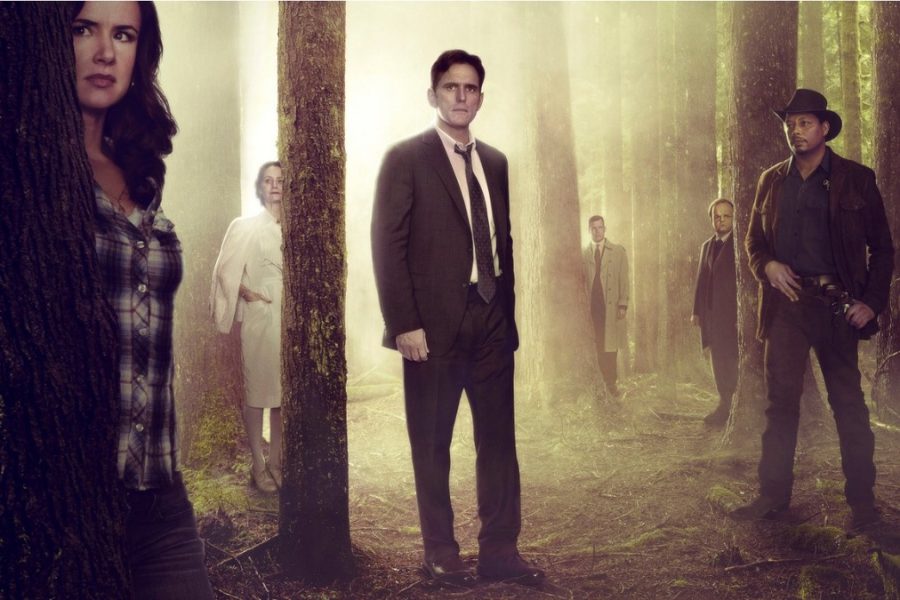 Based on the 'Wayward Pines' novels by Blake Crouch, this series combines mystery and science fiction, much like 'Stranger Things'. If you need to be sold more on it, then know that the pilot has been directed by M. Night Shyamalan of 'The Sixth Sense' fame. The plot is about an FBI agent who goes to a small town to investigate the mysterious happenings and soon finds himself trapped there, with no choice but to get to the heart of the matter. If you loved how Sheriff Hopper digs to get to the bottom of the mystery in 'Stranger Things', you will love Agent Ethan Burke, played by Matt Dillon. The suspense, the jaw-dropping twists, this show has got it all.
Read More: Shows Like 'Dexter'
7. Hemlock Grove (2013-2015)
I cannot stress this enough, that small American towns always have people who are hiding secrets. They might look idyllic on the outside, but the core is very often rotten. 'Hemlock Grove' plays on this theme, when the murder of a girl puts the entire town under suspicion and the ensuing investigation shows that everyone has their own dark secrets. With a stellar cast, this show captures the darkest aspects of 'Stranger Things' and removes all traces of levity that exists in it. The series is also available on Netflix and though it has polarized viewers, I believe if you enjoy 'Stranger Things' you will take a liking for this as well, although, you would have to be ready to face true human darkness.
Read More: Shows Like 'Game of Thrones'
6. Black Mirror (2011-)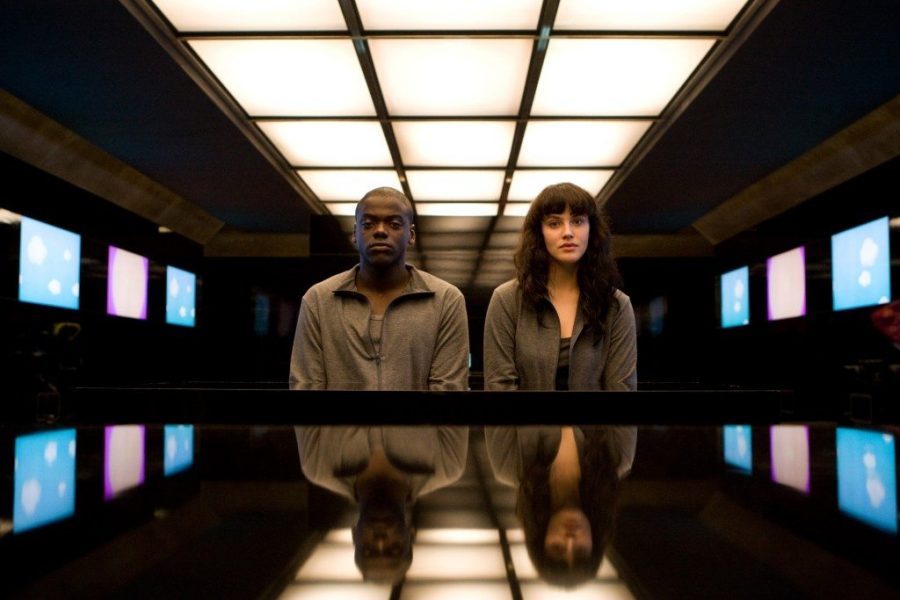 I am running out of ways to make the point that if you mess with technology, technology is going to mess back with you. What else do you think happened inside the super secret base in 'Stranger Things'? People were dealing with powers they could not comprehend, be it training and monitoring enhanced individuals, or opening portals to other dimensions. 'Black Mirror' is nowhere as fantastical. Instead, it is much more grimly realistic, while managing to remain futuristic enough to be considered sci-fi. It shows how reliance on technology affects human emotions and how it can mess up our lives. The episodes are standalone, and as far as sci-fi shows go, this is one of the most chilling and, in some instances, nihilistic portrayals of technology and humanity that I have seen.
Read More: Shows Like 'House MD'
5. Lost (2004-2010)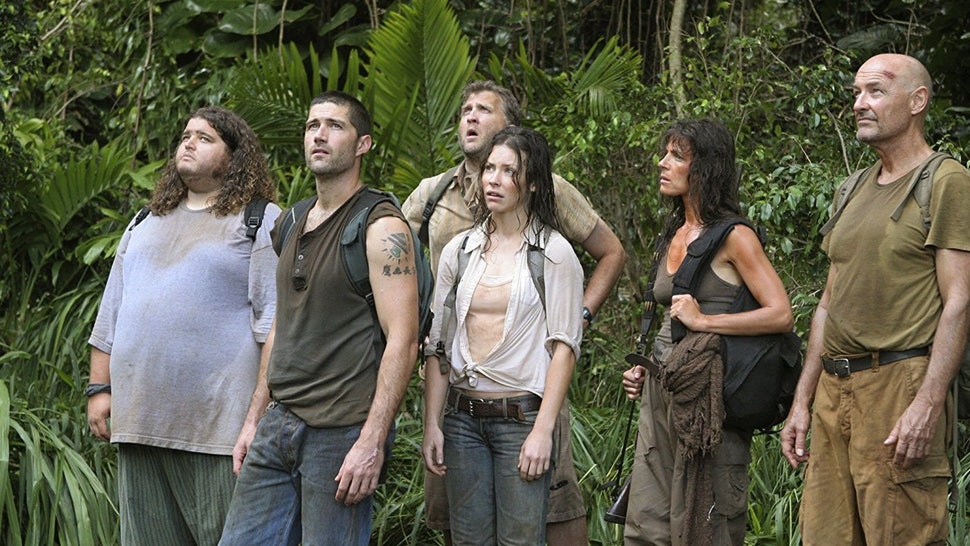 'Lost' follows a group of people who are stranded on an island and soon find that they have to stick together in order to survive. While the show has some very 'Lord of the Flies' moments, the fact is that the island has supernatural forces in it. With the presence of ghosts, the possibility of an afterlife, and various other supernatural forces at play, the group quickly finds that their internal squabbles are the least of their worries. Albeit slow paced, the show opts for solid character development and suspenseful storytelling, which makes it a perfect substitute to get over your 'Stranger Things' hangover.
Read More: Shows Like 'Boardwalk Empire'
4. Outcast (2016-2018)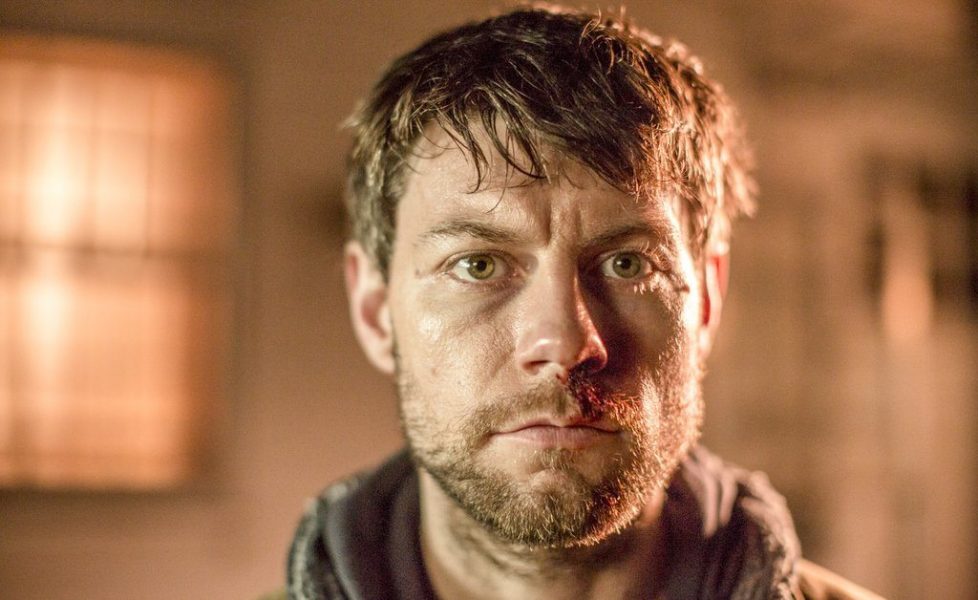 'Outcast' is based on the comics of the same name by Robert Kirkman of 'The Walking Dead' fame. He also happens to be the creator of this show. It revolves around Kyle Barnes, who is troubled due to demonic possession. When he seeks to find answers along with his accomplice Reverend Anderson, his search leads to shocking revelations of the past. While demonic possession is not really one of the themes on 'Stranger Things' when Will comes back, he is somewhat possessed, and he brings whatever monstrosity resides in the Upside Down to the normal world. In this regard, there are some similarities, not to mention the presence of an almost impenetrable mystery at the heart of strange happenings.
Read More: Shows Like Sons of Anarchy
3. Preacher (2016-)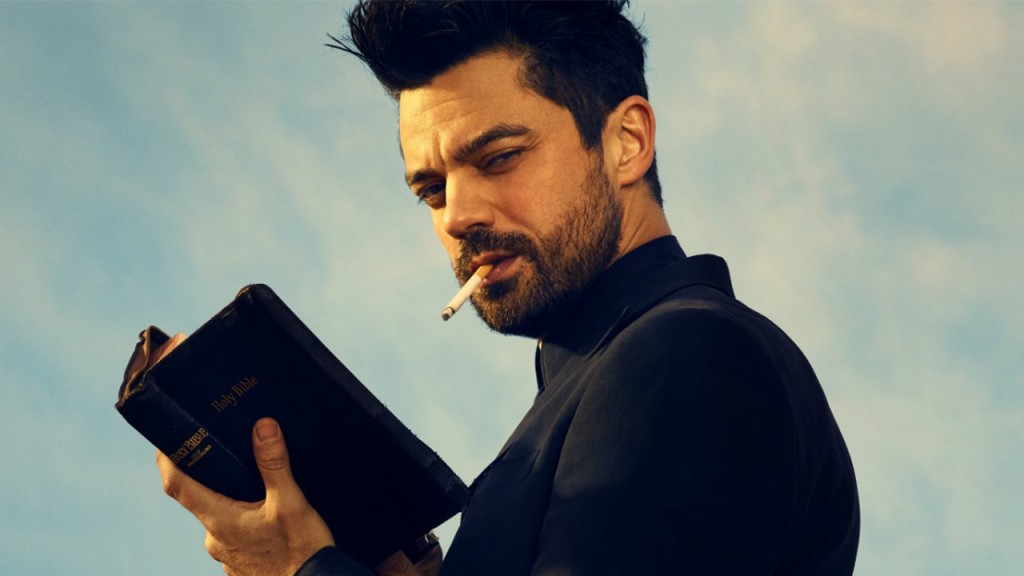 If there is one thing that 'Stranger Things' has clearly placed in front of the audience, it is that there are higher powers in the universe and sometimes it is up to ordinary people put in extraordinary situations to maintain the balance in society and the world. Thus we have Sheriff Hopper, the gruff and reluctant hero, or a bunch of kids who refuse to let their friends go. In 'Preacher', we have a man who returns to head his father's church as part of a promise. However, he is soon possessed by some supernatural force and eventually teams up with his hellraising ex-girlfriend and an Irish vampire to search for God in a world full of demons, monsters and other supernatural forces. We see some extraordinary feats from these ordinary people in a show that balances humor with seriousness just like 'Stranger Things'.
Read More: Shows Like 'One Tree Hill'
2. American Horror Story (2011-)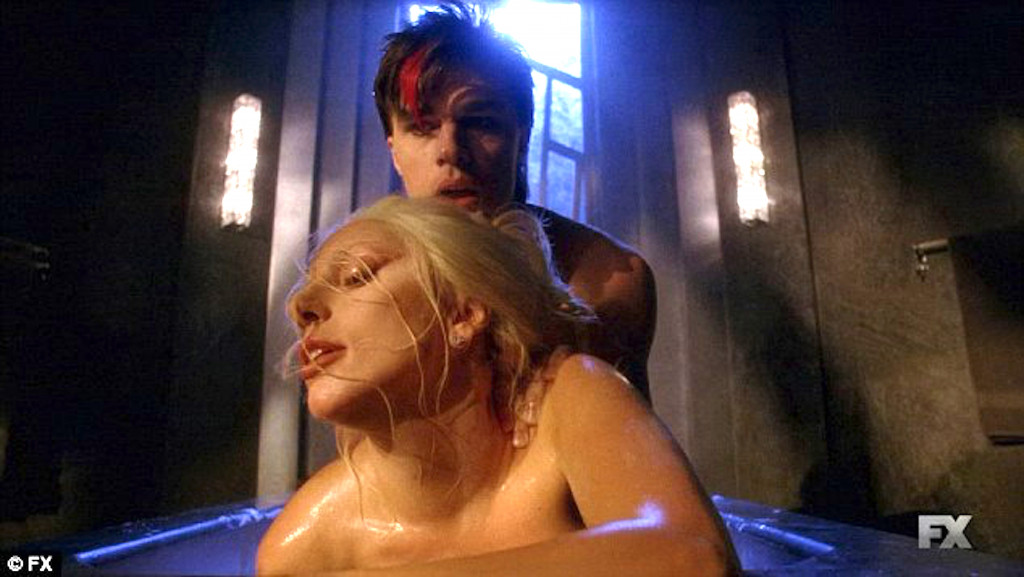 'Stranger Things' does have elements of horror but 'American Horror Story' does it better. It is an anthology series in which each season is a miniseries in itself. Some of the events in the series are said to be inspired by real incidents. It has received many accolades including the Emmy Awards, Screen Actor Guild awards, GLAAD, Satellite Awards, and a People's Choice Award. The stories involve a wide range of subjects like cults, asylums, and even an apocalypse. If you are in the mood for some more fear after seeing Upside Down in 'Stranger Things' head right over to this show and the creatures here will take good care of you.
1. The OA (2016-)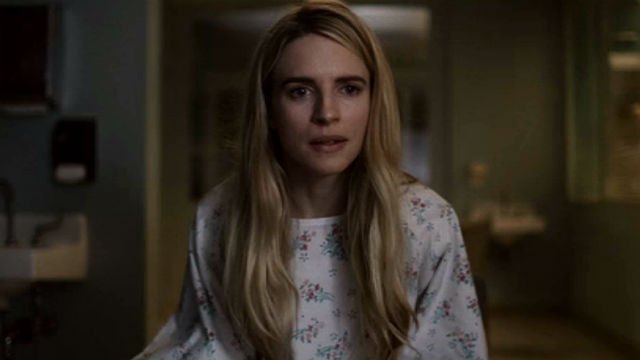 Prairie Johnson returns home after seven years of mysterious disappearance, but the catch is that at the time of her disappearance she was blind and now she can see. Over the course of the series, we learn how she has developed her sight. Brit Marling, the creator of the show plays the lead role. There are a lot of similarities between 'The OA' and 'Stranger Things' including the powers of the protagonist and the small group of friends that she assembles. Naturally, critics too have pointed to these similarities, so you know what to watch if you happen to be missing 'Stranger Things'.
Read More: Shows Like 'Breaking Bad'