Jonathan Nolan never ceases to amaze the movie-buffs; it is evident in many of his films like Memento (2000) and The Dark Knight (2008). In 2016, he established himself as the king of science fiction with his new TV Show "Westworld." Based on 1973 film of the same name, this show revolves around a futuristic theme park where the guests can live their wildest fantasies without any consequence. Thanks to Nolan (and J.J. Abrams) the concept of Artificial Intelligence never felt so realistic in any other TV show. Here's the list of TV shows similar to Westworld that are our recommendations. You can stream some of these TV shows like Westworld on Netflix or Amazon Prime or Hulu.
12. Person of Interest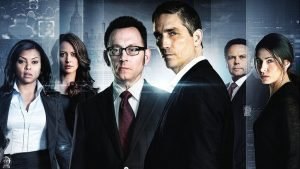 Before Westworld, Jonathan Nolan and J.J. Abrams collaborated on Person of Interest. A science fiction crime in which a reclusive billionaire (Harold Finch) builds a machine that identifies the potential victims or perpetrators. However details of the crime and whether the person in question is a victim or perpetrator is left a mystery. Finch alongside his accomplice, John Reese must unravel the mystery and serve justice. The action scenes are realistic and development of artificial intelligence (machine) over the series makes it a sci-fi show of its own kind.
Read More: Shows Like 'Supernatural'
11. Almost Human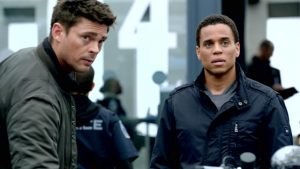 Jonathan Nolan ventured into the concept of human robots for the first time by the sadly short-lived TV show Almost Human in which a human detective (Kennex) and an android robot (Dorian) teams up to fight crime in the near future. The relationship between Dorian and Kennex is an essential part in the story arc.
Read More: Shows Like 'Chuck'
10. Black Mirror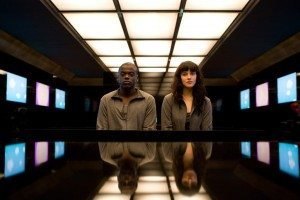 If you are bored of watching same-old predictable TV shows and crave for something out of ordinary then Black Mirror is just the thing you are looking for. It is an anthology series depicting the dark side of technology with a mix of black humor and satire. It won Primetime Emmy Awards for Outstanding Television Movie and Outstanding writing for Limited Series, Movie or Dramatic Special. If you are of the kind who drives away from anthology and want to watch only the best episodes then we got you covered. To see the list of 10 best Black Mirror episodes, read here.
Read More: Shows Like 'Black Mirror'
9. Stranger Things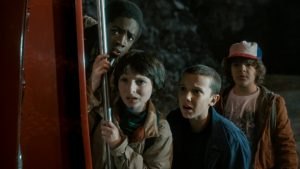 In 2016, Netflix dropped a sci-fi TV show which went on to be an international phenomena. Set in 1980's, in the fictional town of Hawkins, Indiana, it revolves the mysterious disappearance of a boy who is presumed to be dead, but, it is later found out that there's more to it than what it seems to be. Duffer Brothers captivated the audience by incorporating the pop culture of the 80's. Duffer brothers stated that It is heavily influenced by the Steven Spielberg movies.
Read More: Shows Like 'Prison Break'
8. Game of Thrones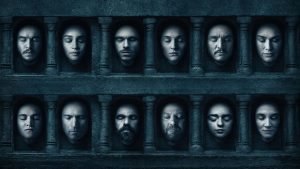 I know this is not science fiction. You may think why is it on the list? It's because of the plot twists. The world is not a stranger to Game of Thrones. It's a battle between several royal families for the Iron Throne to take control of the Westoroes. The characters are brilliantly carved out. The acting is top-notch. You will love everything about this. It is based on a novel series by George R. R. Martin, it will return for a final season in 2019.
Read More: Shows Like 'Game of Thrones'
7. The X Files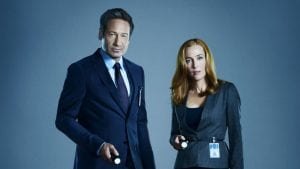 A lot of readers may experience nostalgia after reading the title. Fox Moulder and Dana Scully investigate cases related to supernatural occurrences. This was the show that made UFO's popular in the 90's. It gave rise to conspiracy theories. The only drawback is its long story arc. After the initial nine seasons, the series returned in 2016 (after 14 years). It has made its way to many lists of popular newspaper and magazines, thereby gaining a cult status.
Read More: Shows Like 'The Following'
6. Humans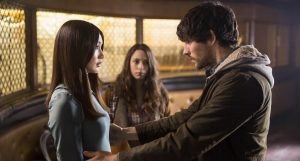 In the recent years, the TV domain has progressed in fathoms that this show, despite of not being so old, is buried underneath the pile of critically acclaimed shows. It revolves around Synths-advance robot servants who are able to help humans. It is a remake of Swedish sci-fi drama, Real Humans. Artificial intelligence and insight into human consciousness are few of the similarities to Westworld. It has three seasons. A season has eight episodes each.
Read More: Shows Like 'Scandal'
5. Deadwood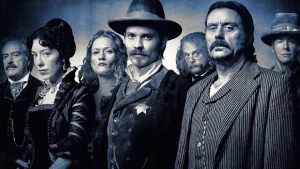 Before Westworld, HBO ventured into western genre in Deadwood. Here, the difference is that while Westworld has a futuristic setting, Deadwood tries to delve in the roots of civilization. It depicts life in South Dakota – a town which has no laws. It is ruled by one thing : Its filthy corruption. It has received wide critical acclaim. Ian McShane's portrayal of Al Swerengen has received praise from critics and audience alike.
Read More: Shows Like 'Sex and the City'
4. Terminator : The Sarah Conor Chronicles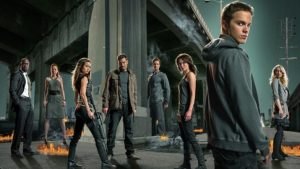 As the name suggests, it is a spin-off from James Cameron's Terminator series, Sarah must confront reality as Skynet becomes self-aware and sends killers from the future to kill her son John Conor. Lena Headley of Game of Thrones plays the titular role. This became a huge success among masses but, despite various campaigns for renewal, FOX cancelled this series after two seasons.
Read More: Shows Like 'Southland'
3. The Prisoner (1967)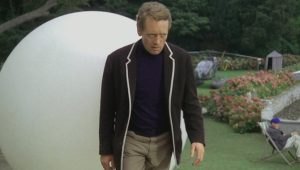 A British secret agent resigns only to get abducted and find himself in a bizarre village. Patrick McGoohan, the creator of the show himself plays the lead role. This show is considered cult classic for two reasons: First, the use of allegory as a plot device and second, its mind-boggling finale. A TV miniseries was also aired in 2009, but it was not remotely as good as this one.
Read More: Shows Like 'Orange is the New Black'
2. The Leftovers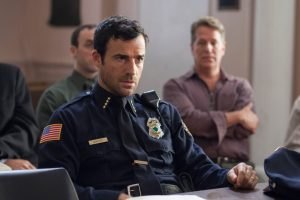 After two percent of Earth's population mysteriously disappears, remaining people struggle to make ends meet while grieving over their lost loved ones. It's a bit different from others on the list, meaning it doesn't have science fiction. It stars Jennifer Aniston's ex-husband Justin Theroux in the lead role.
Read More: Shows Like 'Naked And Afraid'
1. The 100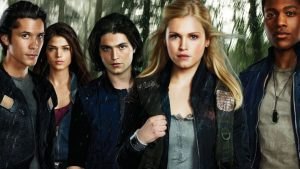 It has been about a century since the nuclear apocalypse annihilated life on Earth. A space station, orbiting the Earth, named the Ark, is home to about 2000 human survivors. But the Ark begins to show problems and there is nowhere else to go. In an attempt to find out whether the Earth is habitable or not, 100 prisoners are sent to the Earth. There they discover that three groups have marked their own territories and are in a constant conflict with each other. The 100 have, not only to survive these groups but also live in the harsh conditions of the destroyed Earth.
Read More: Shows Like 'The 100'