"John Wick" is one of the most famous revenge stories out there. It follows a retired legendary hitman that comes out of retirement to track down the gangsters that took everything from him. This movie is not only a great action drama but also visually stunning. Furthermore, the simplicity of the story allows for a greater appreciation of the action and violence. If you like watching revenge and action-filled dramas, here is the list of movies similar to John Wick or John Wick Chapter 2. You can also watch some of these movies like John Wick on Netflix or Amazon Prime or Hulu.
18. The Man from Nowhere (2010)
'The Man from Nowhere' is a Korean action thriller that follows the quest of a man to save a little girl. Tae-Sik runs a pawnshop and his interactions are limited. He is friends with So-mi, a girl whose mother is an addict. When So-mi's mother steals drugs from a dangerous cartel, the men kidnap both the murder and daughter. This agitates Tae-Sik and he decides to track down the people who kidnapped the mother and daughter. The cartel members, at first, don't consider him to be a threat, but when they discover that he is an ex-Army Intelligence officer, they realise that he is a much more dangerous man than they thought him to be.
17. Watchmen (2009)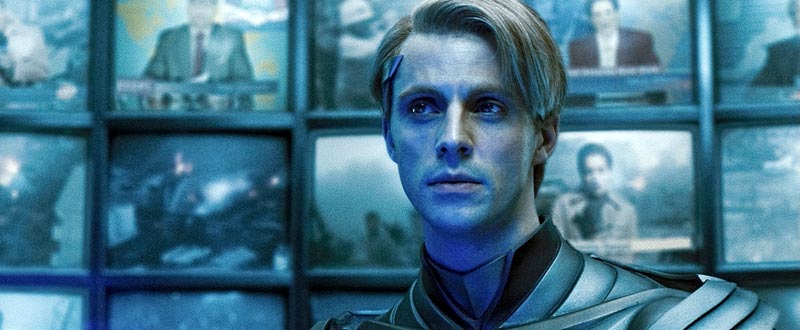 Based on the DC Comics of the same name, this film follows a different timeline, though draws in some important events in the history. With an ensemble cast of actors like Jeffery Dean Morgan, Malin Akerman, Carla Gugino and Matthew Goode, 'Watchmen' presented a different sort of superhero story. Set in the Cold War era, it shows superheroes who have given up their career as the caped crusaders. But, they are called back into action when one of them dies. The investigation leads them to stumble upon a conspiracy. They are faced with the moral obligations of being superheroes and their instincts as simple human beings.
16. Hunter Killer (2018)
There is little possibility that you would have known about the release of 'Hunter Killer' unless you were specifically searching for it deep, pun intended, despite the film having a number of A-listers to its credit, also one of the few merits the film actually derives strength from. The second is its intense and well-structured action sequences, especially the underwater submarine sequences that could have easily backfired if not for the immediate and palpable sense of threat from the surroundings in a limited space, completely to the credit of the cinematography. The plot is strictly by the books, and yet 'Hunter Killer' remains one of those movies that was critically derided more than it should have. If you are a fan of warfare movies, and are interested in exploring how differently things are done on the naval front, chances are you'll enjoy it.
15. No Tears for the Dead (2014)
Gon was abandoned by his mother when he was quite young. He was brought up by the mafia men and when he grew up, he turned out to be a skilled hitman. Though he never found any emotions for any of his victims, he is ridden with guilt when he mistakenly kills an innocent young girl. He decides to retire from his career, but one last mission comes along his way. Following up on it, he discovers that he has a chance to redeem himself from the guilt that will haunt him for the rest of his life.
14. Darkman (1990)
Peyton Westlake is a brilliant scientist who has discovered a way to produce synthetic skin. When gangsters attack him, he is horrifically burnt and assumed dead. In his quest for revenge, Peyton can take on the appearance of anyone (using the synthetic skin), but only for 100 minutes. "Darkman" is an under-rated superhero movie created and directed by Sam Raimi. Highly entertaining and energetic, it is a great combination of science fiction, action, and horror. Additionally, the performances and the music score are fantastic.
Read More: Thriller Movies Like Annihilation
13. Machete (2010)
Three years ago, in Mexico, Federale Machete is betrayed and set-up by his boss, resulting in his wife and child being murdered. Now, in Texas, Machete resurfaces when hired to assassinate Senator McLaughlin. Once again betrayed and set-up, Machete plots his revenge against the men who've wronged him. Director Robert Rodriguez's homage "Machete" is like a fever dream of exploitation tropes for modern viewers. Overall, it is an action movie that combines social satire and dark comedy.
Read More: Movies Like The Godfather
12. Mad Max (1979)
In an Australian dystopia, a police pursuit driver is targeted by a motorcycle gang for the death of their former leader. When his wife and child meet a gruesome end at their hands, this highway patrolman set outs across the barren wastelands in search of revenge. "Mad Max" is a classic Australian movie with a dark and destructive atmosphere. Director George Miller did a brilliant job, especially considering that the movie had a very low budget. Despite that, the costumes and setting are excellent, and the cast is terrific. Mel Gibson plays Max in an impressive way, it is one of his most incredible and surprising performances.
Read More: Movies Like Basic Instinct
11. Matrix (1999)
A computer hacker learns from mysterious rebels about the true nature of his reality and his role in the war against its controllers. The script, written by the Wachowski brothers is intelligent (but carefully not geeky) and intriguingly philosophical. The action sequences are neatly shot making them extremely exciting. The photography was breathtaking. "The Matrix" certainly changed the way we look at sci-fi and marked a generation (or several). It was the winner of four Academy Awards in the technical categories.
Read More: Movies Like The Matrix
10. Oldboy (2003)
An average man is kidnapped and imprisoned in a shabby cell for fifteen years without explanation. Oh Dae-Su is then released, only to find out that he must find his captor in five days. "Oldboy" is one of the smartest action thrillers out there. Masterfully directed by Chan-wook Park and with Min-sik Choi playing the main character, this one will surprise you completely. The screenplay is brilliant; the characters are developed very well and are extremely complex, and the plot is not only ingenious, but the twists are a million times better than any other movie. Don't miss it.
Read More: Thriller Movies Like Annihilation
9. Payback (1999)
What was supposed to be a routine robbery turns into a double cross when Porter's wife and his best friend shoot him and leave him for dead. However, he recovers and seeks not only revenge but also his share of the money. Although it is based on the same source material as "Point Blank", this movie is nothing like it in terms of style and use of violence. "Payback" is such a good movie because of the effort of Mel Gibson and screenwriter-director Brian Helgeland. The first is an amazing actor, capable of giving life to such a complex character. The second uses his masterful direction skills to bring to life a typical revenge story that is still unique in its own way.
Read More: Movies Like Troy
8. Kill Bill (2003)
"The Bride" was the deadliest assassin of the Deadly Viper Assassination Squad, until the day she decided to leave the business, and get married. But it was on the day of her marriage that her old enemies find her and assassinate the entire ceremony and putting her in a coma. After a four-year coma, she finds out all she loved is gone and decides to seek vengeance. "Kill Bill" is one of the most famous movies by Quentin Tarantino. This classic revenge story is Tarantino's homage to action dramas, filled with martial arts and violence. With an incredible cast and an unforgettable soundtrack, this is a movie every Hollywood fan should watch.
Read More: Horror Movies Like A Quiet Place
7. A History of Violence (2005)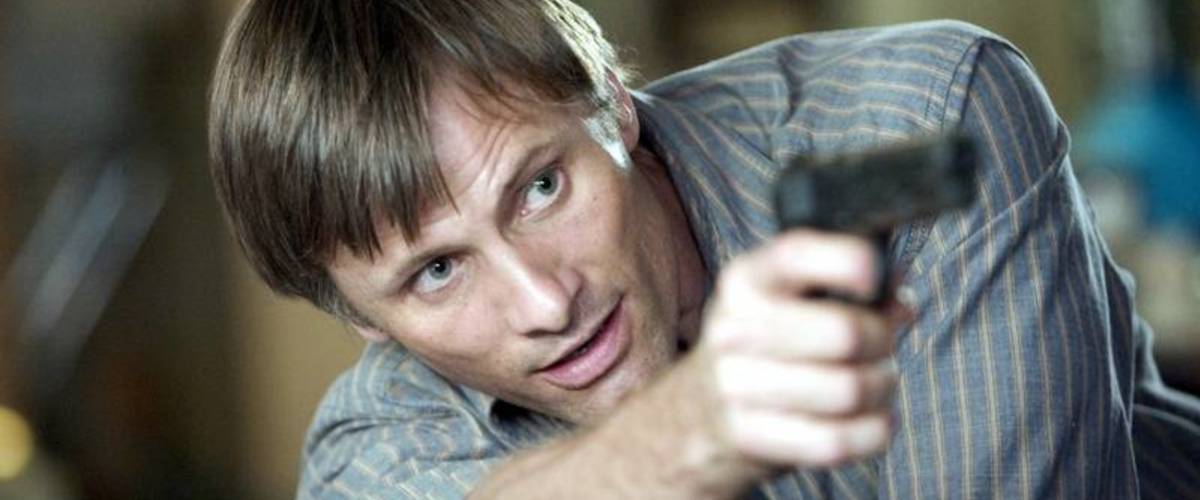 Tom Stall is a loving family man and well-respected citizen. But when two savage criminals show up at his diner, Tom is forced to kill them to protect his waitress. Suddenly heralded as a hero, people look up to Tom as a man of high moral regard. However, that sets off repercussions that will change the life of his family. Starring Viggo Mortensen, Maria Bello, Ed Harris, and William Hurt, "A History of Violence" is a complex, unsettling film. It is refreshing to see such an original script that is also well-executed. Directed by David Cronenberg, the film was nominated for two Academy Awards.
Read More: Thriller Movies Like Annihilation
6. I Saw the Devil (2010)
"I Saw the Devil" follows the story of Kim Soo-hyeon, a secret agent, finds out that his beloved fiancé has been tragically murdered by a dangerous psychopath serial killer. Soo-hyeon promises himself that he will do everything in his power to take bloody vengeance against the killer, even if it means that he must become a monster himself. An unsettling and unforgettable thriller, "I Saw the Devil" may have a typical revenge story but its fantastic execution is extremely unique. It is a beautifully filmed movie that shows a brutal reality that involves a lot of violence, torture, and blood. Min-sik Choi and Byung-hun Lee's electric performances alone should become required viewing for anyone with an interest in revenge thrillers.
Read More: Movies Like Everything Everything
5. Man on Fire (2004)
Ex-CIA operative John Creasy has given up on life until he is hired as a bodyguard to protect nine-year-old Pita Ramos. However, when she is kidnapped, Creasy's rage is released as he sets out on a dangerous, revenge-fueled rescue mission. Based on the novel of the same name, "Man on Fire" is a film with an exquisite direction and flawless acting. Denzel Washington proves, once again, he is a great actor; and his performance is supported by a great cast. The fact that the movie is set in Mexico City adds an eye-opening feeling of seediness and corruption. "Man on Fire" is a moving and gripping revenge story, gripping from beginning to end.
Read More: Movies Like The Conjuring
4. In Order of Disappearance (2014)
Nils was recently awarded a Citizen of the Year Award. When his son is murdered for something he did not do, Nils wants justice. His actions ignite a dangerous war between gangster "the Count" and Serbian mafia boss "Papa". "In Order of Disappearance" is more than a revenge story, it delivers a meaningful story about personal tragedies supported by dark comedy and gangster themes. Although some may think its pace is a bit too slow, this is a Scandinavian masterpiece that will leave a great impact on you. Also, Stellan Skarsgård is mesmerizing as the character Nils.
Read More: Movies Like Fifty Shades of Grey
3. Blue Ruin (2013)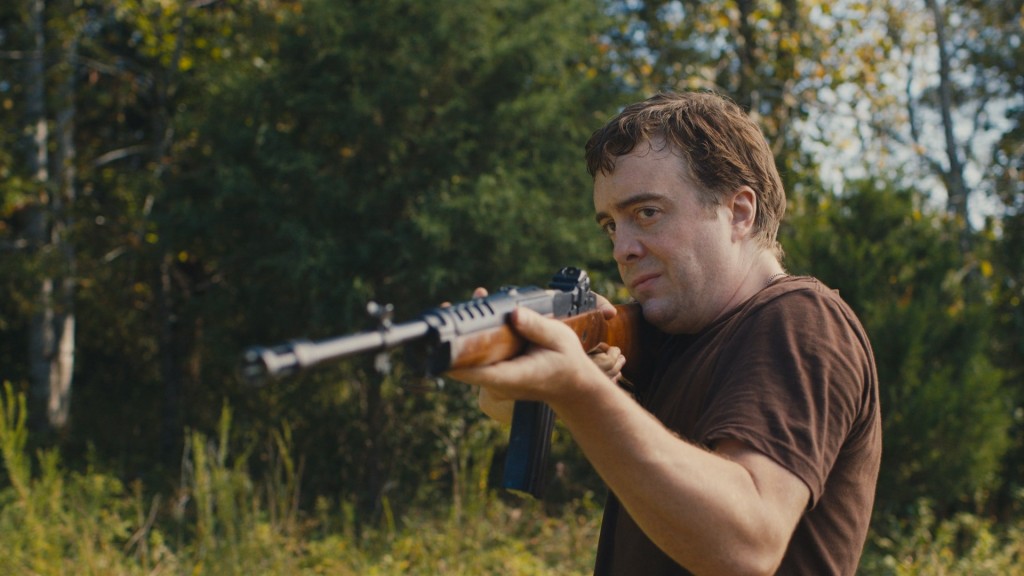 A mysterious man's life is turned upside down when he returns to his childhood home to carry out an act of vengeance. To protect his estranged family, he winds up in a brutal fight that will have severe consequences. Directed and written by Jeremy Saulnier, "Blue Ruin" tells a powerful story through numerous plot twists and with the help of a narration that is not strictly linear. Although it is a slow-burner, "Blue Ruin" is an innovative thriller filled with tension and emotions. The direction of Saulnier (with the help of a brilliant cast) will easily make you get lost in the film.
Read More: Thriller Movies Like Annihilation
2. The Limey (1999)
Steven Soderbergh's "The Limey" follows the story of an English ex-con, who after being released from prison, goes to L.A. to try to discover who is responsible for the murder of his daughter. This movie is mostly about how actions and decisions we take and make, make a difference in our future lives. Wonderfully directed and edited, "The Limey" is a low-key thriller whose pace will demand your attention but that will leave you extremely satisfied by the end. Also, it has a perfect music score and it features great performances, especially by Terence Stamp.
Read More: Movies Like Get Out
1. Point Blank (1967)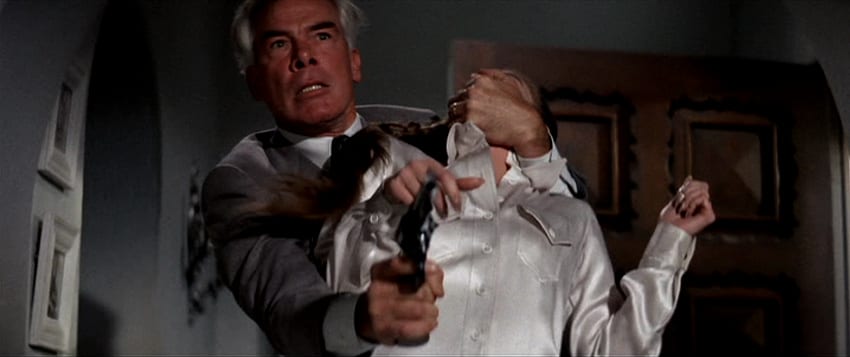 After being double-crossed and left for dead, a mysterious man tries to retrieve the rather inconsequential sum of money that was stolen from him. "Point Blank" is a well-constructed thriller with brilliant edition and mise-en-scene. Because of its inspiring visuals, amazing soundtrack, and stunning performances by Lee Marvin and Angie Dickinson, "Point Blank" is a unique and groundbreaking movie.
Read More: Movies Like Project X