Dylan O'Brien is cut out of the crop of young actors who are proving themselves to be included with the A-list actors. He found fame with his role as Stiles Stilinski in supernatural teen drama 'Teen Wolf'. After graduating from Beacon Hills, he has moved on to bigger and better projects. From running a web-series on his YouTube channel to starring in a blockbuster movie franchise, O'Brien has come a long way. And he has only just begun. In a short span of career he has done a supernatural drama, a romantic comedy, a dystopian sci-fi, a disaster-centric movie and a spy film. With his current flow, he seems to be in the mood of ticking off genres, before he settles down in a zone. Following is the list of top Dylan O'Brien movies and TV shows. You can watch some of these best Dylan O'Brien movies on Netflix, Hulu or Amazon Prime.
8. The Internship (2013)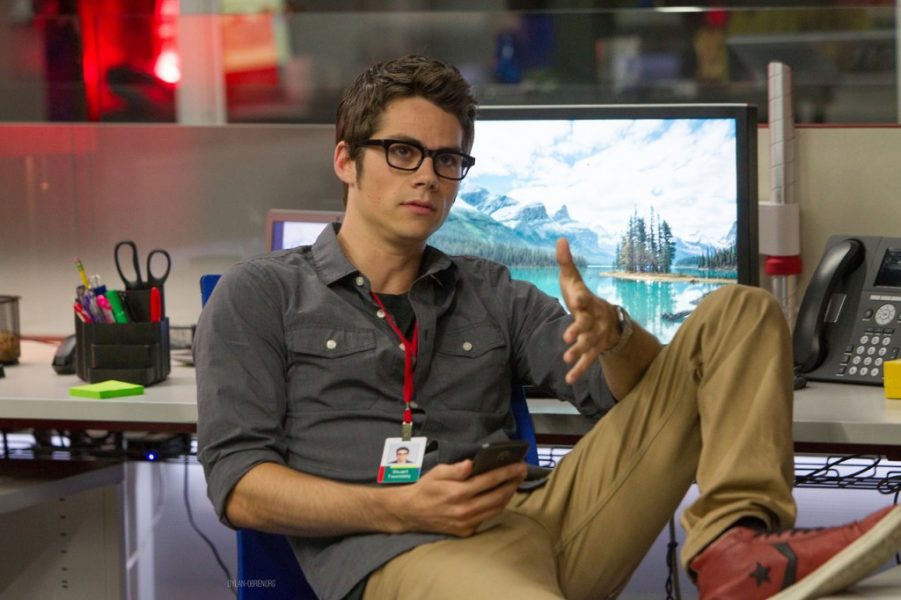 Teaming up with Vince Vaughn and Owen Wilson, in this film, O'Brien played the role of Stuart, an intern at Google. There's not much you can do in a movie that essentially lacks comedy. The chemistry of Wilson and Vaughn is what saved this film. The lack of anything extraordinary allowed the actors in the supporting role to shine a bit better. O'Brien has portrayed the kind of people we see these days, the ones with their eyes stuck to their smartphones. His insecurities and falling prey to competition is what made his character relatable.
7. New Girl (Season 2, Episode 23)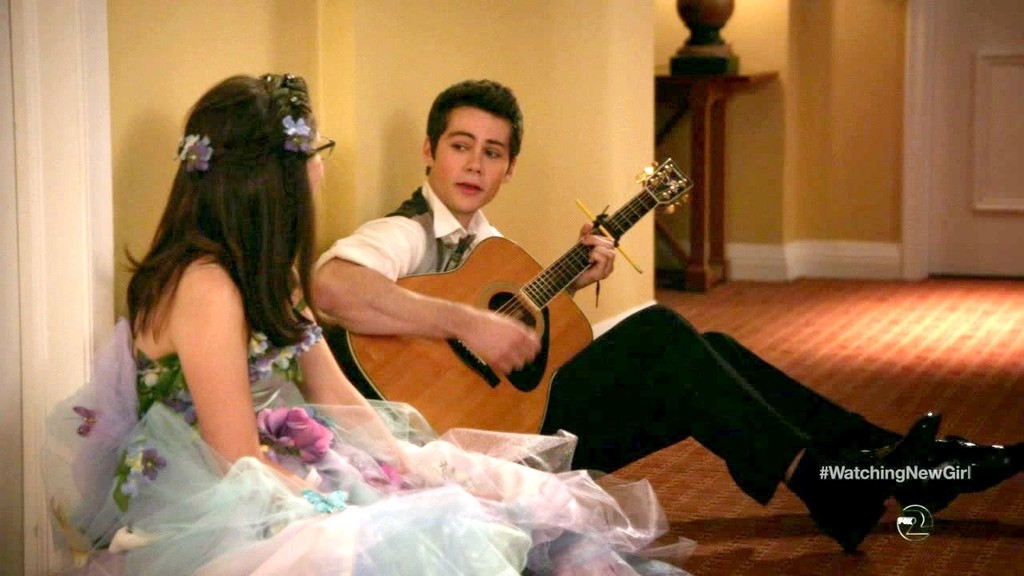 Appearing for a guest performance on the show, O'Brien played the role of the guitar strummer whom Jess meets at her prom night. In this episode, the whole gang (Jess, Cece, Nick, Schmidt and Winston) flashbacks to the time when they lost their virginity. The name of O'Brien's character remained a mystery, however, we do get an insight into his life. The comic timing while he has an epiphany that he might be gay, was one of the highlights of the episode.
6. High Road (2011)
In one of his earliest role, O'Brien played the role of a rebellious teenager, Jimmy. He runs away from his house because his father wants to send him to a military school due to his poor performance in his local school. This comedy film enjoyed the comic timing of O'Brien and his portrayal of a normal teenager. Though it was a forgettable film, it was certainly an unforgettable stepping stone for the young actor.
5. Deepwater Horizon (2016)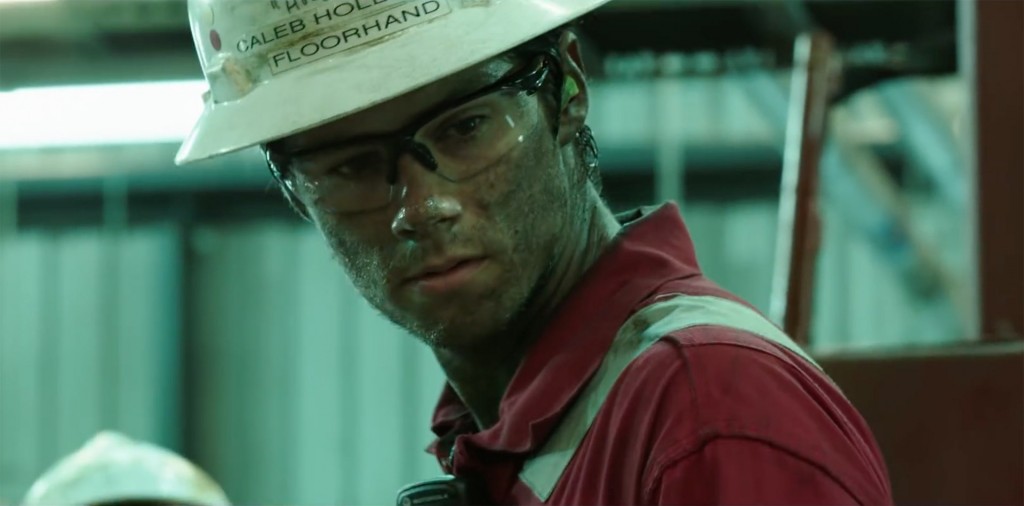 Sharing screen-space with Kurt Russell and Mark Wahlberg, O'Brien played the role of Caleb Holloway, a worker on the drill team aboard the 'Deepwater Horizon' rig. This film was based on the oil spill and the explosion that took place at the rig in the Gulf of Mexico. Well-directed and profiting from good performances from its actors, this film is a good, one-time watch. The vulnerability of the workers aboard the rig and their struggle to survive while the whole thing was burning down around them is a humanizing experience.
Read More: Vera Farmiga Movies and TV Shows
4. The First Time (2012)
This teen rom-com was centered around Dave and Aubrey who develop a friendship from a casual conversation at the back alley of a house party. For the people who like to watch sweet romance films, this can be a good option. It is not original in its content; however, it does have some refreshing performances from Dylan O'Brien and Britt Robertson. It didn't take-off at the box office, but was a good one-time watch, nevertheless.
3. American Assassin (2017)
Based on Vince Flynn's novel of the same name, this film features O'Brien as Mitch Rapp. He is recruited by the CIA to join a black-ops team, Orion. Starring alongside Michael Keaton, this film belonged to O'Brien. It wasn't the best in its genre, neither was it too original. However, it was a success at the box -office and it did strengthen O'Brien's position as an actor.
2. The Maze Runner (2014- present)
Based on the novel of same name by James Dashner, this film is set in a dystopian world that has been devastated by the solar flares. Dylan O'Brien plays the lead, Thomas, who eventually becomes the leader of his group and rescues them from the Maze. This film is the biggest film project for O'Brien and his most successful one as well. One of the highest grossing franchises in the YA genre, this film has evolving characters at its center. It also received a lot of critical praise for the performances by its lead actors. If there is any better footing he needed to substantiate his position, it was this film.
1. Teen Wolf (2011-2017)
One of my personal favourites, this was an utterly entertaining show. And Dylan O'Brien's Stiles Stilinski was its soul. While generally, the audiences fall for the lead supernatural characters, this show was different in its choice of fandom. This was because the audiences preferred the human side-kick over the not-so-human heart-throbs. Stiles was the best character in the show. There was never a dull moment, as long as he was on-screen. The character development of Stiles allowed O'Brien's acting skills to grow over time. The third season was the peak time for the show, as well as O'Brien. His portrayal of Nogitsune, the dark and one of the most formidable villains on the show was ecstatic and scary at the same time. Stiles' transition from a good, compassionate person to a stone-cold, mass-murderer was fluidly portrayed by O'Brien. The effect of his popularity on the show can be imagined from the fact that when he decided to call quits from the show, the show-runners couldn't carry it any further without him. Even in the last season, the few episodes where he appeared were the best ones.
Read More: Donnie Yen Movies