The kind of stories you listen to as a kid has a profound impact on the kind of person you turn out to be. In the contemporary world, it is the kind of movies you see that makes or breaks everything for you. With the exposure to so much sensitive material out there, it becomes difficult to watch a regular film without censoring it, if your kid is sitting next to you and just won't leave! (Kids can be stubborn that way.) But, not to worry. Hollywood has something for everyone. Great movies are being made for kids. Because they won't read books anymore (and what a shame it is if they don't), the responsibility of teaching lessons and deriving 'moral of the story' sort of thing falls on movies. To everyone's delight, such movies are, in fact, being made. Animated, live action, and whatever other formats there is of filmmaking, there are movies for kids in every single one of them. But they are far and few, so it becomes important to keep track of them well beforehand. At this point, the question that might be circling your mind is what are the new kids movies releasing in 2019 and 2020? Well, the good news is that we have a clear answer to that question. Here's the list of the upcoming children films scheduled to release in 2019 and beyond.The list includes funny kids movies, horror kids movies, Disney kids movies and animated kids movies.We hope that these latest kids movies are as good as some of the recent ones.
20. The Kid Who Would Be King (January 25, 2019)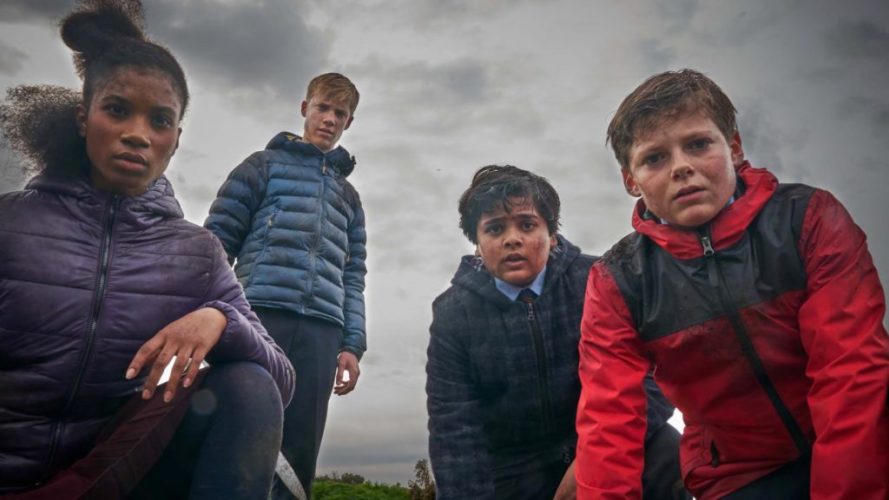 The story of young Arthur pulling out a sword from the stone is a very well-known tale. 'The Kid Who Would Be King' is set in a similar premise, but in a contemporary world. Alex is subject to bullying by other kids and his own self-doubt prevents him from doing anything about it. However, his self-confidence is boosted immensely when he pulls out Excalibur from the stone and accepts his destiny of saving the world from an evil enchantress named Morgana. Alex is helped by Merlin, who is actually an old wizard in the form of a boy.
Read More: Upcoming Horror Movies
19. The Lego Movie 2: The Second Part (February 8, 2019)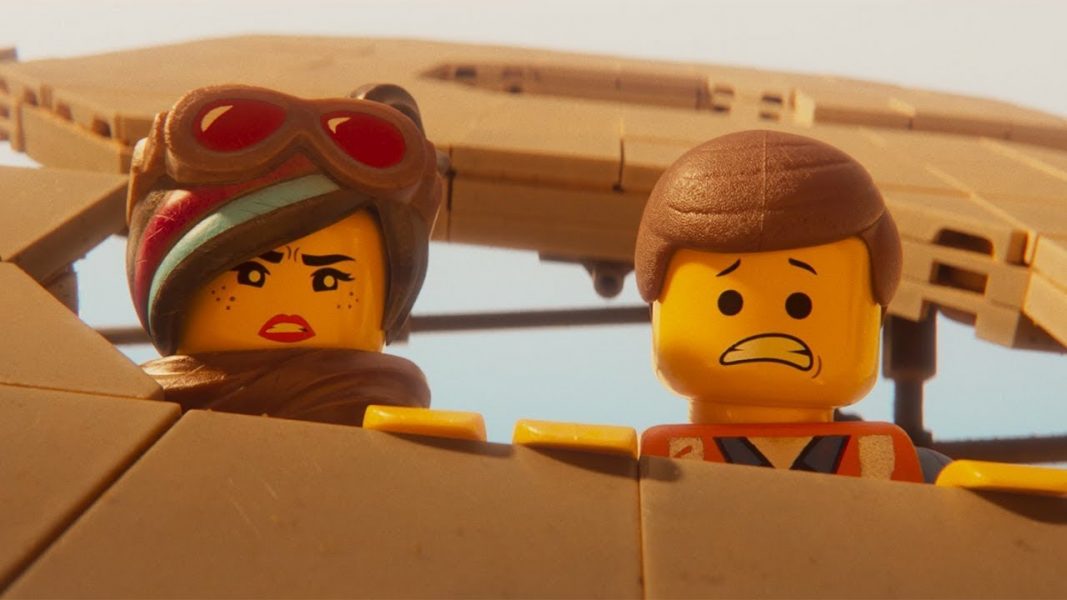 Lego toys are one of the most popular toys among kids. They can make or break their own buildings, cities, countries, whatever they want. Based on these toys is the story of the film called 'The Lego Movie'. It focuses on the character of a young architect called Emmett who believes himself to be the follower of rules and incapable of doing anything extraordinary. By the end of the film, his beliefs about himself are changed. The second instalment will pit Emmett against new challenges. It will be an entertaining watch for your kids, and they will take away more than just a couple of laughs from it.
Read More: Upcoming Horror Remake Movies
18. How to Train Your Dragon: The Hidden World (February 22, 2019)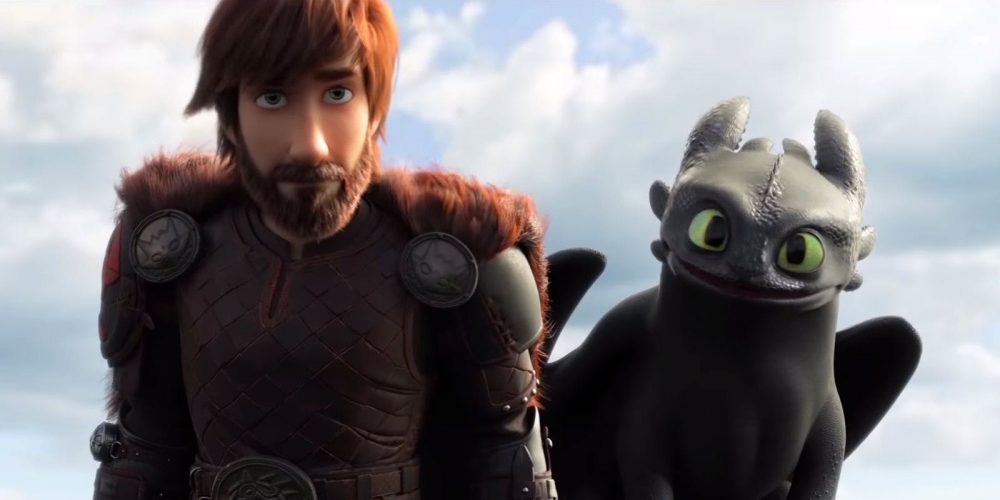 Based on the book series of the same name, this film tells the story of a young Viking boy and his pet dragon. There are two more movies before this, so you might want to acquaint your kids with that story. It has everything that the kids will love. Action, adventure, comedy, and above all dragons. So many dragons! The characters of the story have evolved with each installment and hence they will also act as a lesson for your kids. This film is as entertaining as it is educating, and it will be a fun watch for you as well.
Read More: Upcoming Sci-Fi Movies
17. Dumbo (March 29, 2019)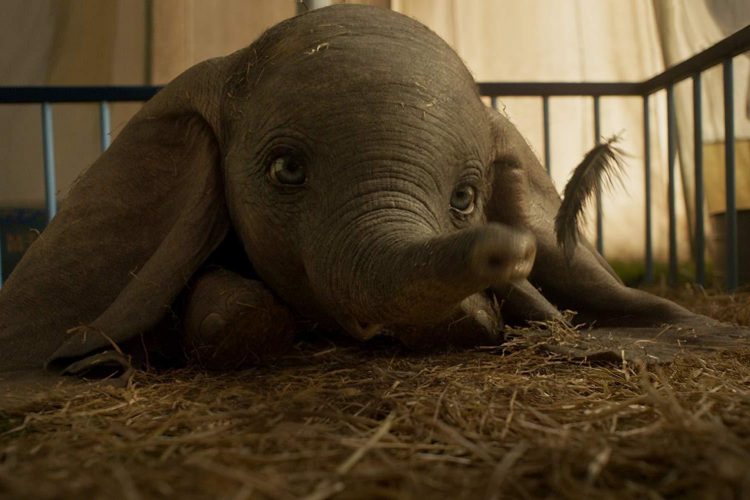 Kids are prone to bullies, especially the ones who don't conform to the norms of what is believed to be normal. Also, a bully will always find a reason to make others lives miserable. These things can be scarring for children, and they should be taught to believe in themselves and not pay any heed to what others think about them. And what better way to send this message than a good old story. 'Dumbo' tells the story of a young elephant who is named so by others who bully him because of his large ears. When difficult times come, Dumbo channels his inner strength and overcomes all the hurdles.
Read More: Upcoming Superhero Movies
16. Wonder Park (March 15, 2019)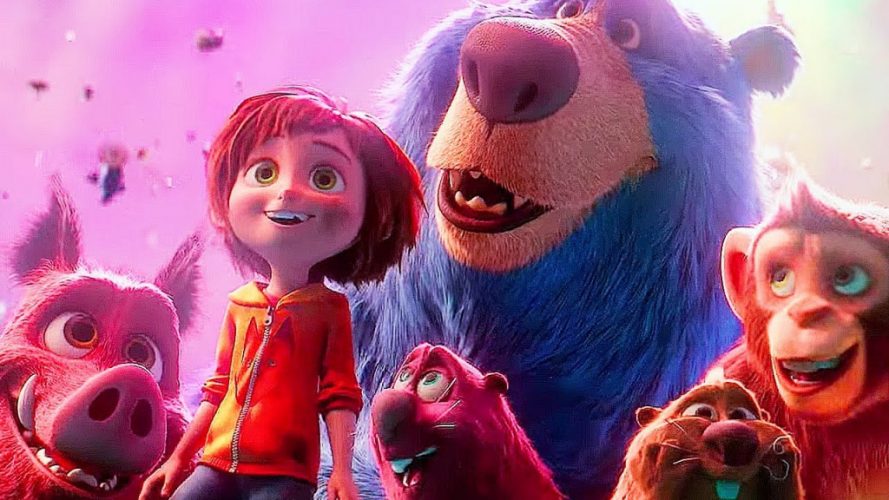 This film tells the story of a girl named June who had an active imagination. She had created a place called Wonderland for herself and used to spend all her time there with the talking animals and indulging in adventures. As she grew up, she let go of her fantasies and so, lost touch with her own creation. But, years later, a turn of events lands her back in a place much like her own Wonderland and she realises the importance of imagination. She discovers that this place is in imminent danger and vows to help its animals from keeping it intact against all problems.
Read More: Upcoming DC Movies
15. Missing Link (April 12, 2019)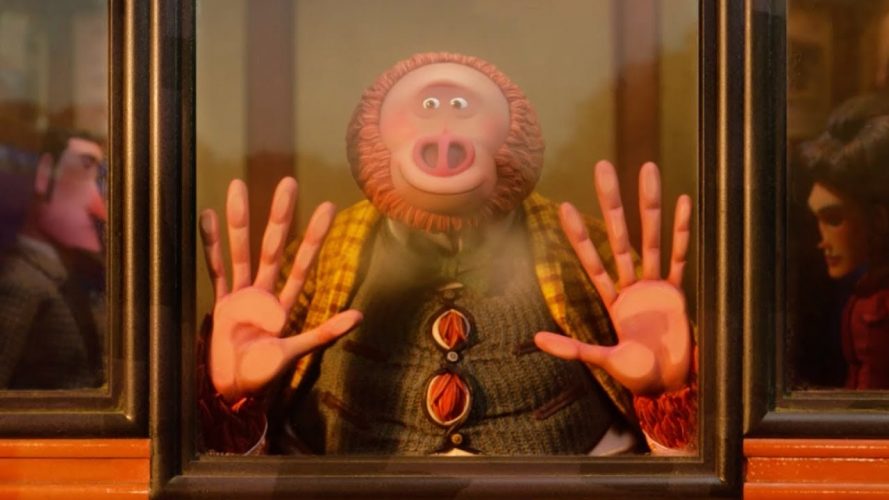 When we tell bedtime stories to children, they often include the tales of mythical creatures and fantastic places. As kids grow up, they realise that the things that fascinated them are only parts of the stories, and can never be real. Lionel Frost's friends believe the same thing. He, however, doesn't. He knows that the monsters don't just exist in stories, but he is rebuffed and ridiculed by everyone. So, when he gets a chance to prove himself right, he embarks on a journey to find the creature known as Mr Link. This adventure changes the course of his life.
Read More: Upcoming Star Wars Movies
14. A Dog's Purpose 2 (May 17, 2019)
Every living being on this Earth has variable lifespans. While humans live longer, dogs have a considerably shorter span of life. In our long lives, we keep wondering about the things that we are meant to do. Everyone is looking for something that defines their life, something that sets their purpose. Something similar happens with dogs. 'A Dog's Purpose' explores the meaning of life from the perspective of a dog who lives many lives while humans spend their single life-span. The first instalment of this film was a heartfelt story of a dog who reinvents his purpose with every new life. The second part will explore further angles of this story.
Read More: Upcoming DC Animated Movies
13. Aladdin (May 24, 2019)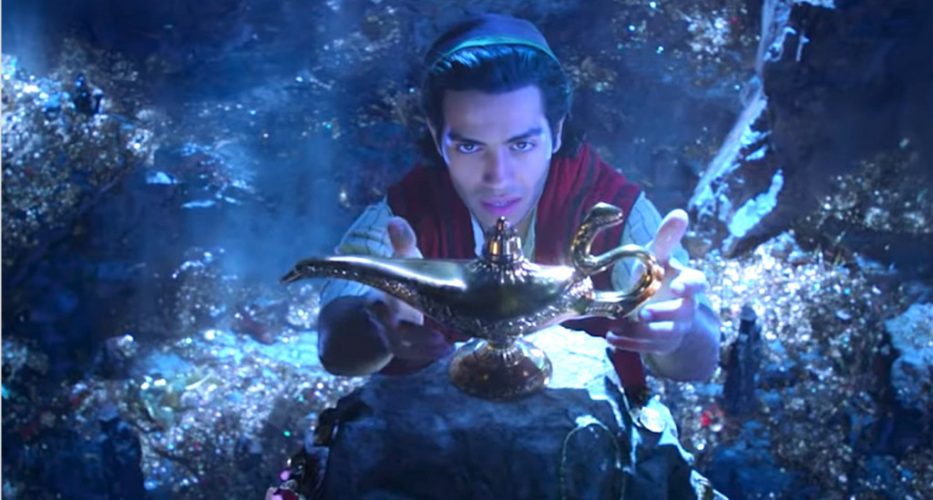 While fairy tales are quite popular among kids, not everyone likes to watch the stories focused on princesses. Boys, especially, like more action and adventure. The story of 'Aladdin' serves all these elements in just the right amount. Inspired by the Arabic folklore, it tells the story of a young man who comes from a poor family but has fallen in love with the daughter of the sultan. His financial troubles come to end when he stumbles upon a magic lamp which releases a wish-granting genie. But there are other notorious forces looking for the lamp, and the princess. Adventure ensues! The versatility of this film will not fail you. Boy or girl, this film will surely be liked by all kinds of kids.
Read More: Upcoming Comedy Movies
12. The Secret Life of Pets 2 (June 7, 2019)
At least once in their childhood, everyone asks their parents for pets. Be it a dog, or a cat, or a tortoise, every kid wants to have an animal whom they can call their best friend. But what do pets think of these kids? What do they do when the kids go off to school? What goes on in the mind of these animals? If your kid bothers you with these questions then you should definitely show them this film. It focuses on the story of Max, a dog, and his friends, which include other dogs, a rabbit, a cat and a hawk. Once their owners leave for work, these animals embark on their own adventures.
Read More: Upcoming Disney Movies
11. Toy Story 4 (June 21, 2019)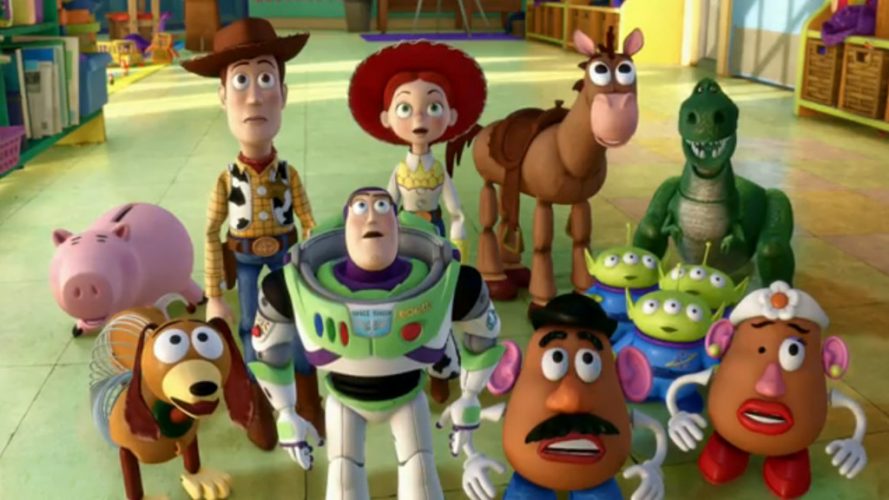 Kids love toys. As they grow up, the type of their toys evolves but there is no argument on the fact that children feel very closely attached to their plastic buddies. 'Toy Story' shows the world from the perspective of the toys and how their lives are affected by the kid who plays with them. There are three parts of the film that you should show to your kids, and also, it is necessary to understand the storyline of the upcoming sequel. It has the characters that the kids will love and the story sends the message of camaraderie, perseverance, honesty and friendship. The kids will learn a lot from these toys.
Read More: Upcoming Action Movies
10. The Lion King (July 19, 2019)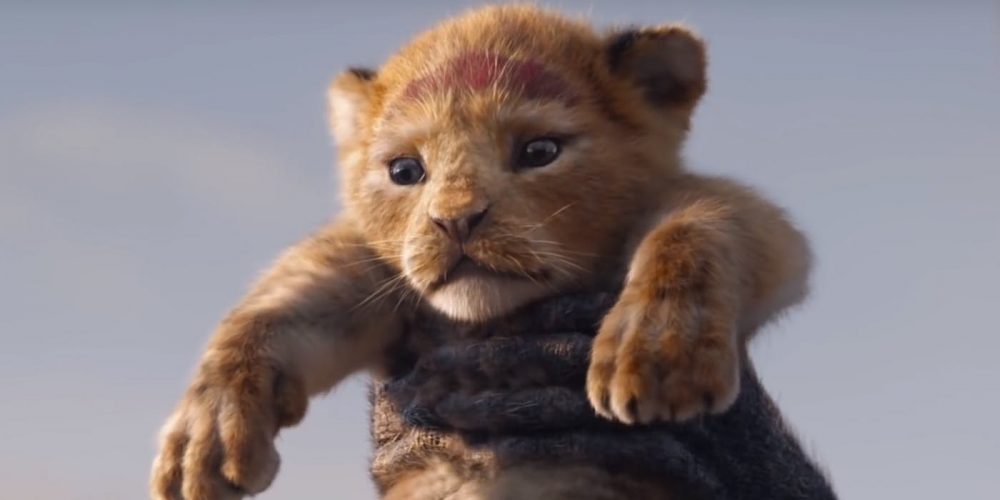 'The Lion King' is one of those timeless stories that can be told and retold a number of times, and still, its magic won't fade away. Its animated version first came in 1994, the time when perhaps you were a kid yourself. It was as loved by the kids then, as 'Frozen' is loved now. The film has been remade into a live-action film, and its trailer is generating some serious nostalgia amongst the fans of the original. This is the film that you should watch not only for your kids but for yourself, as well. The story comes with a strong message about family and is a perfect thing to show to the children.
Read More: Upcoming Movie Remakes
9. Dora the Explorer (August 2, 2019)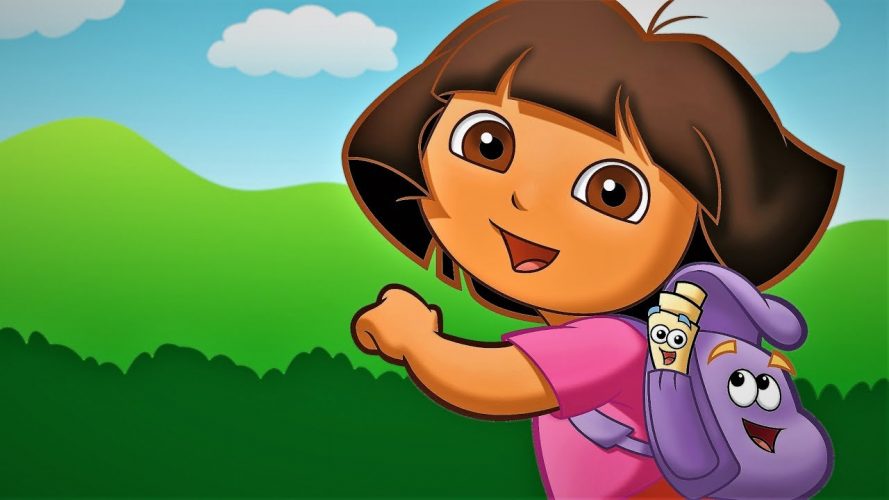 Kids often have a handful of TV channels and a couple of shows that they watch religiously. 'Dora the Explorer' is a show aired by Nickelodeon which follows the adventures of a young girl named Dora who goes places with her animal companions. A film is being made on one of her adventures. Even when she has travelled a lot of places, there is one thing that Dora was never prepared for. And that was High School. Unable to deal with the complex life, it is a new adventure that comes to her rescue. With her friends, once again, Dora embarks on a journey to solve the mystery related to the Inca civilization.
Read More: Upcoming War Movies
8. Artemis Fowl (August 9, 2019)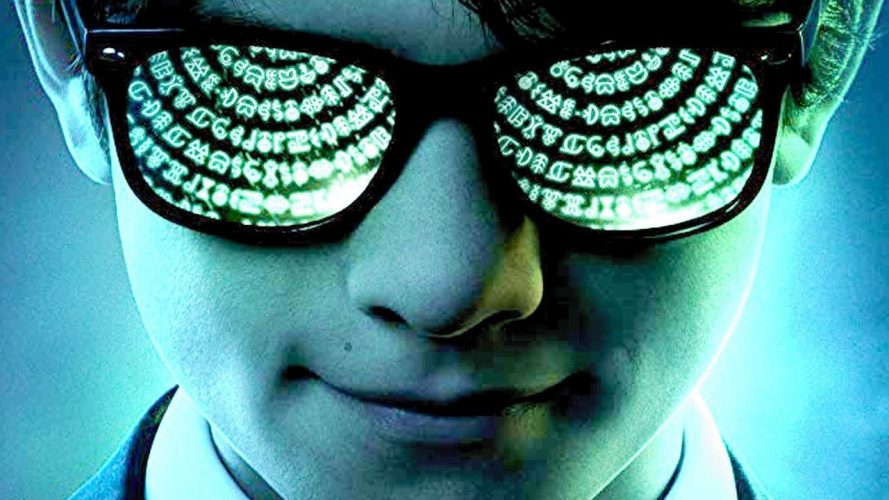 Kids have active imaginations and so it is the genre of fantasy that attracts them the best. 'Artemis Fowl' is based on a series of books written by Irish author Eoin Colfer. It tells the story of a boy named Artemis Fowl II who discovers that fairies are very real. Artemis is a notorious kid and is often aided by his bodyguard named Domovoi Butler in all the mischiefs that he plans. His character is justified by his background as he comes from a family of criminals. When his father is caught, Artemis decides to use the fairies to solve the problems of his family.
Read More: Upcoming TV Shows
7. The Angry Birds Movie 2 (August 16, 2019)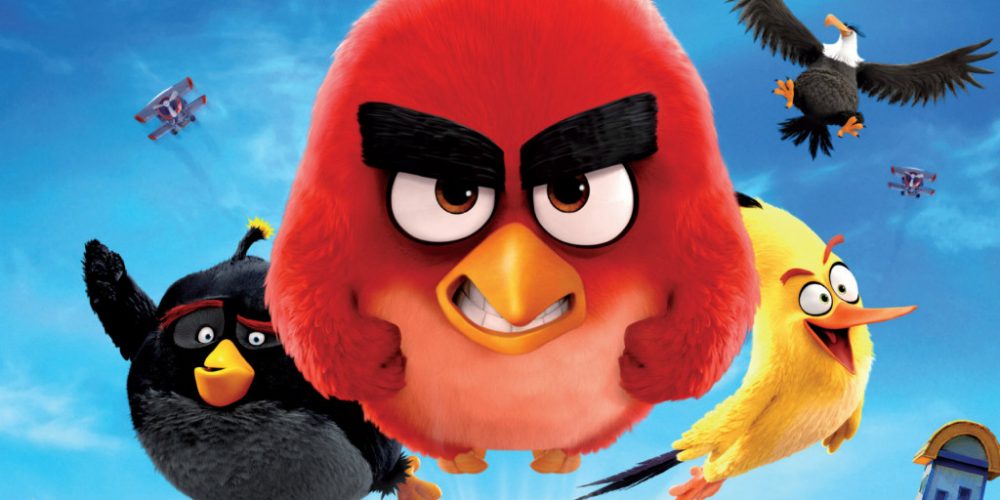 Children, today, are much closer to their video games than they are to the playground. When 'Angry Birds' was released, it became instantly popular and kids played it a lot. This popularity of the game inspired a film called 'The Angry Birds Movie' which was released in 2016. If your kids were one of those who couldn't let go of playing this game, then this film will be perfect for them. Picking up after the events of the first instalment, the sequel will carry on with more adventures of the angry trio of Red, Chuck and Bomb. The kids will be already familiar with these characters and hence will be more interested in the story.
Read More: Upcoming Black Movies
6. Spies in Disguise (September 13, 2019)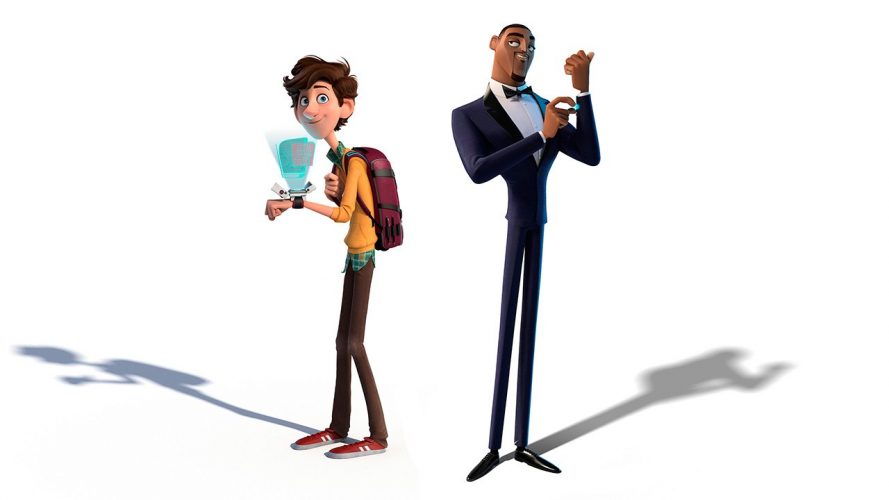 Everyone loves a good old spy thriller, even kids! But while adults have endless options in the genre, you can't show your children the movies like 'James Bond' or 'Red Sparrow'. Not only are they full of violence, nudity and language, but the storyline of these films also is too heavy for children, and might even scar them for life! (They will not trust again.) The solution to your problem is 'Spies in Disguise'. This animated film will tell the story of a Bond-ish spy, aided by a young tech genius, who saves the world in the most awesome of ways. The film will be funny and entertaining and you won't have to worry about any stuff that wouldn't be appropriate for kids.
Read More: Upcoming Western Movies
5. The Addams Family (October 18, 2019)
You can have your reservations about showing this movie to your kids, but 'The Addams Family' is a story worth watching. The severed hand might scare the kids, and there might be some gothic tone to the story, but it's not really horror. Rather it is a comedy movie. Because it focuses on a very weird family, 'The Addams Family' is the perfect film that you can watch with your whole family, and everyone will find at least character to whom they can relate personally. This personal investment in the story makes it all the more engaging and worth watching.
Read More: Upcoming Hallmark Christmas Movies
4. Frozen 2 (November 22, 2019)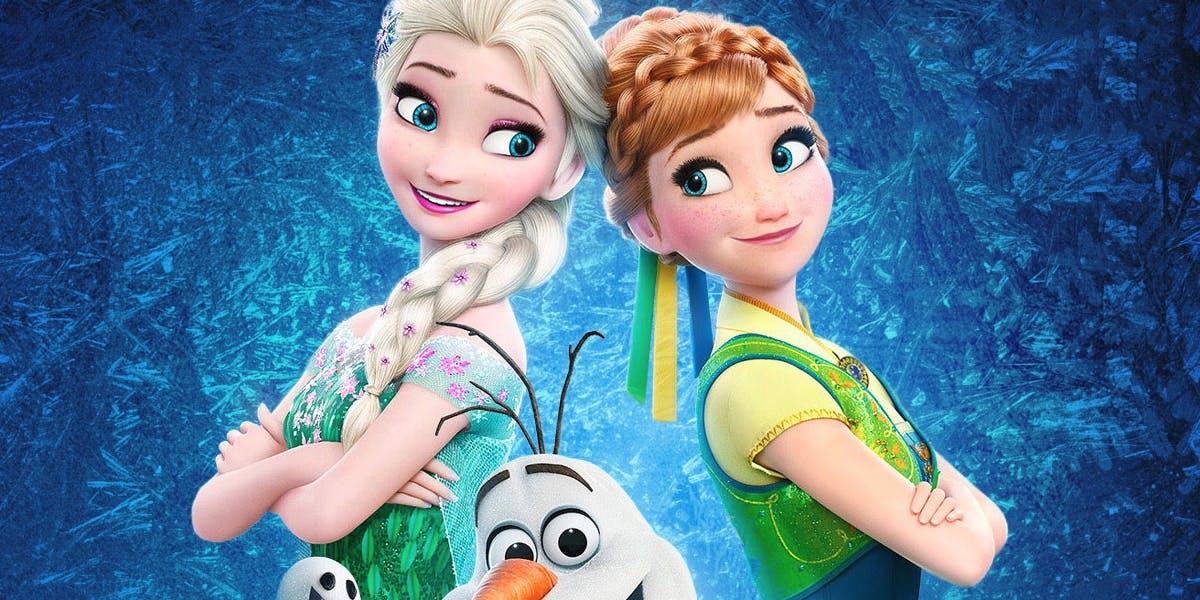 If your kids loved 'Frozen', then there is no need to worry. They will be excited to watch its sequel as well. Inspired from the story of 'The Snow Queen' by Hans Christian Anderson, this film told the story of two sisters whose love is tested when the secret powers of the older one are revealed in front of the whole world. The film gained immense popularity amongst the kids and that's why the producers have made a sequel. There will be more music, more magic, and a trail of new adventures as Anna and Elsa will enter new territories. The beloved Olaf will return as well.
Read More: Upcoming Lifetime Christmas Movies
3. Cats (December 20, 2019)
Children love animals and any story that has talking animals in it will attract their attention. So, if a film has cats, who not only talk but also sing, then your kids will surely love it. Based on the poem, by T. S. Eliot, which also inspired a Broadway musical, this film focuses on a group of very special cats. They are called the Jellicles and one night they make a bold choice in which one of them will have the chance to be reborn with a new life. The film will star Jennifer Hudson, Taylor Swift, James Corden and Ian McKellen in the main roles.
Read More: Upcoming Martial Arts Movies
2. Peter Rabbit 2 (February 7, 2020)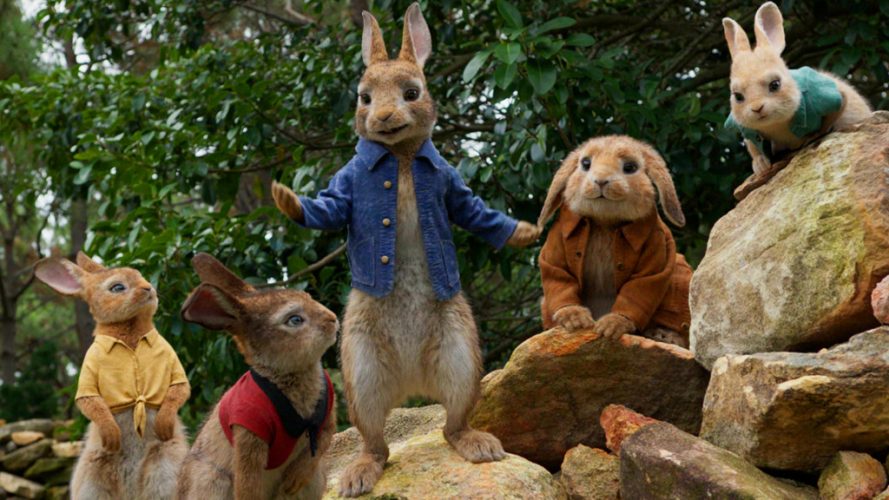 'Peter Rabbit 2' is an upcoming live-action/computer-animated comedy film to be directed by Will Gluck and written by Rob Lieber and Gluck, based on the stories of Peter Rabbit created by Beatrix Potter. Since both the director and the writer are returning for the sequel, there is a possibility that the movie might turn out in the same taste as the prequel. It is expected that the script this time would be much better than the prequel since the movie had lost out to 'Paddington 2' in terms of critical acclaim, although achieving better commercial success. The prequel was based on the traditional story of Peter Rabbit : In England's Lake District Peter Rabbit, his cousin Benjamin Bunny, and Peter's triplet sisters Flopsy, Mopsy, and Cottontail, spend most of their days picking on Mr. Joe McGregor and stealing vegetables from his garden. They are friends with a local woman named Bea who spends her time painting pictures of the rabbits as well as the surrounding nature. Bea takes on a mother-like relationship with the rabbits due to the death of their parents, who were killed by McGregor. It is expected that the new sequel will do justice to the shortcomings of the prequel.
Read More: Upcoming Netflix Original Movies
1. Minions 2 (July 3, 2020)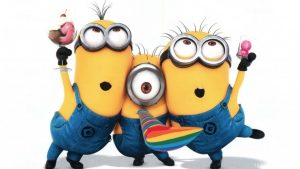 They speak a mix of Hindi, Chinese, Spanish, Italian, French and Russian; yet what they say is totally gibberish and thankfully we don't need the brains to understand a word of Minionese! While the pill-shaped, yellow creatures looked to serve the greatest super-villain of all time, they toppled civilizations inadvertently and bumped off the fierce T-Rex in the process, finally settling for Scarlett Overkill. The sequel to 'Minions' is set to release on the big screens in 2020 and it is to be seen what act the harebrained Minions have up their sleeve next.
Read More: Upcoming Family Movies