If one was to list down the things that would make (most) people shiver in fear, it would be a long list indeed. There are many emotions that storytellers try to induce in their audience, and fear is one of the most difficult feelings to fashion. I guess that's because when you tell people that you are going to scare them, they take it as a challenge unto themselves to not be affected by whatever they are told. So, the stories need to be pretty horrifying if you want to scare someone out of their wits. Every year, a bunch of filmmakers accept this challenge and try to cash in on the fear of the audience. But, with the increased frequency of such films, it isn't as easy to scare the viewers, as it was five or ten years ago. You don't want the audience to do the "been there, done that" sort of thing. So, the stakes rise every year, and the experiments continue.
2018 was an impressive year for the horror film industry, with many groundbreaking releases like 'Hereditary' and 'A Quite Place'. But what does the future look like. If you are a fan of the horror genre and want to keep an eye on the upcoming films so that you can judge them as soon as they come out, look no further. Here is the list of upcoming scary movies (new releases in 2019, 2020) that have already sent chills down our spine. We hope these latest horror movies are as good as some of the recent ones.
14. Happy Death Day 2U (February 14, 2019)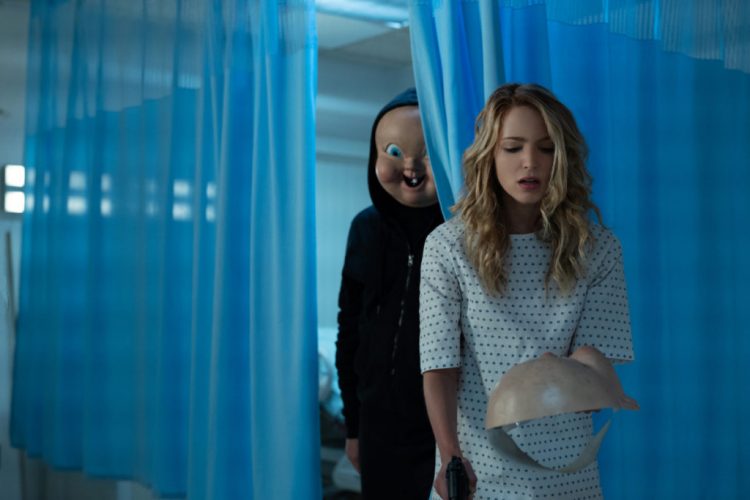 'Happy Death Day' was released in 2017, and it told the story of a girl who gets caught in a time loop. Theresa Gelbman wakes up on her birthday and goes through the same ritual that her daily life commands. But, by the night, she ends up dead in a tunnel. The next day, she wakes up to find herself in the same circumstances and ends up dead again. The cycle keeps repeating and Theresa keeps getting killed on her birthday. She ultimately breaks the loop by identifying the killer. The film was a major success at the box office and was well received critically. This called for a sequel which is set to release next year. The stakes will be higher this time and the killer more insidious.
Read More: Upcoming Movie Remakes
13. Us (March 15, 2019)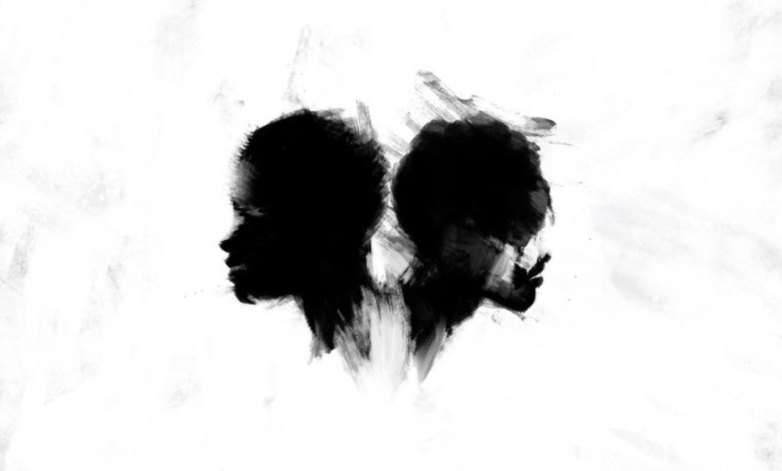 Jordan Peele's genius was proved in front of the whole world when he released his masterwork 'Get Out'. It was as intelligent as it was entertaining. Even if someone failed to grab the hidden meanings, the symbolism and the allegories in the film, they could still simply enjoy it as a horror film. As a follow-up to the success of the film that got him an Academy Award, Peele is coming up with a new story. 'Us' tell the story of a family who visits a beach house to spend their vacation with their friends, but their time soon turns into a nightmare when horrible things start to happen. Academy Award winner Lupita Nyong'o will star in the lead role, along with Winston Duke. Elizabeth Moss and Tim Heidecker will appear in supporting roles.
Read More: Upcoming Thriller Movies
12. Pet Sematary (April 5, 2019)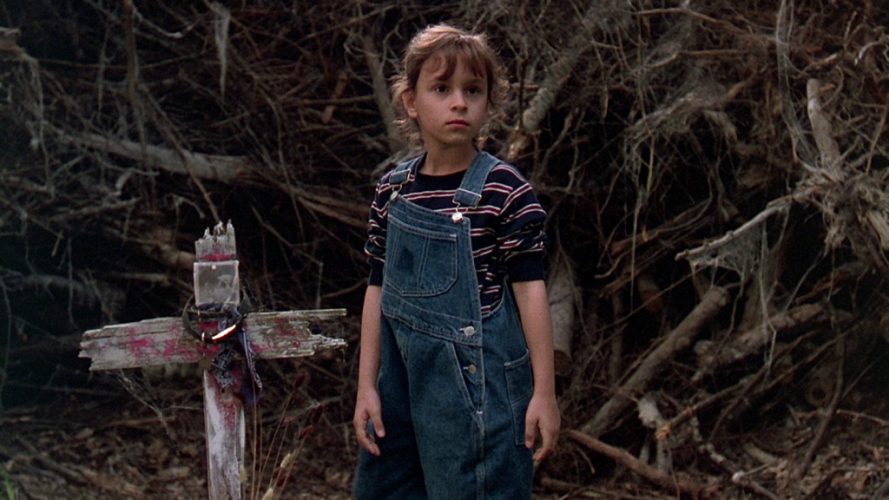 Stephen King has written so many books that they are material enough for making horror movies for a whole generation. There is a ton of material for filmmakers to adapt for the screen, but there are a couple of stories that have shined(!) brighter than most and have become, sort of, classics now. 'It' is one of those stories and because of the timelessness of the fear of clowns, it got remade and is possibly spawning a franchise of its own. 'Pet Sematary' was made into a film in 1989 and to bring the horror of it to the new generation, the film is being remade. It will star Jason Clarke as a doctor who moves to the countryside with his family and discovers that their house is next to a pet cemetery. When his infant son dies in a tragic accident, he tries to bring him back. But resurrection is rarely a good idea!
Read More: Upcoming Action Movies
11. The Curse of La Llorona (April 19, 2019)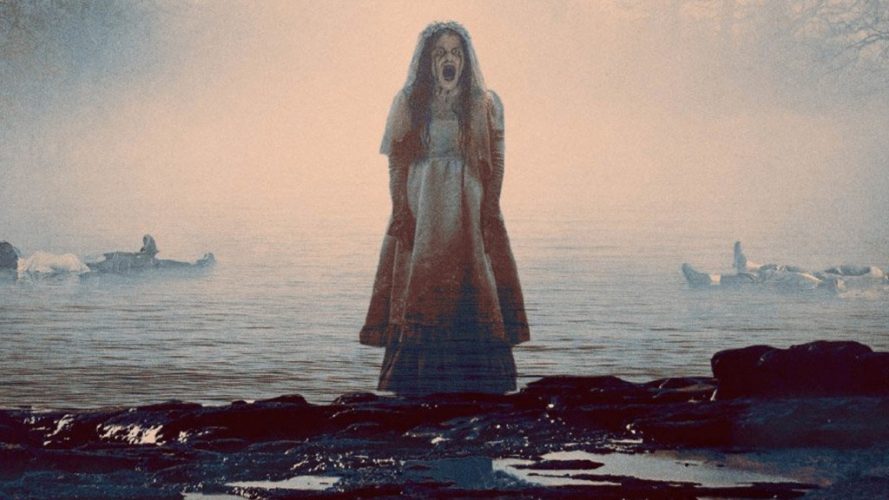 The world is full of urban legends. Every culture comes with its own set of stories. Most of the times, these stories seem to overlap (which, sort of, provides credibility to them!), however, they do differ in some minor ways. The legend of La Llorona is quite a famous one in the Latin American countries. Also known as the Weeping Woman, which could be translated as Banshee in the Gaelic folklore, it tells the story of a woman whose spirit wanders the rivers and other waterbodies looking for her children. If you see her or hear her, you better run fast because you have been marked! The character of La Llorona has appeared in supernatural television shows like 'Supernatural', 'Grimm', and 'Sleepy Hollow'. This is the first American film to feature the ghost in her full glory. A new story and a new ghost, something to look forward to!
Read More: Upcoming Comedy Movies
10. Brightburn (May 24, 2019)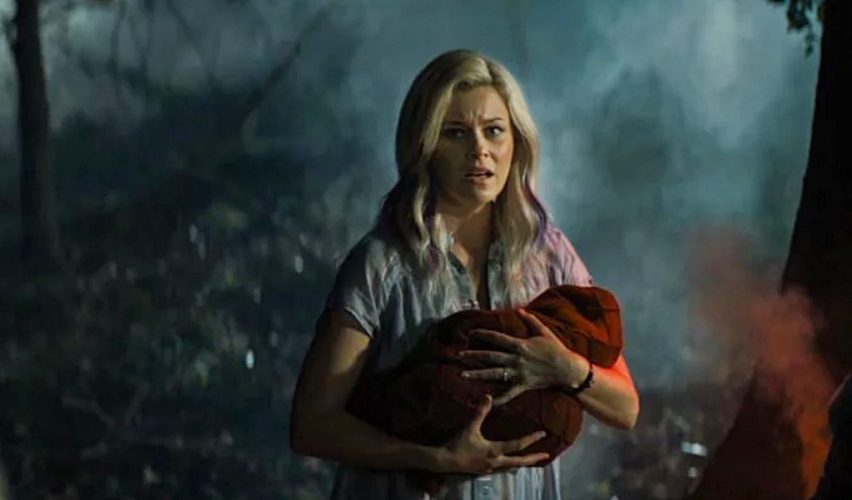 The superhero genre has messed up a lot of ideas about alien things for us, especially 'Superman'. A mysterious spaceship crash lands on the Earth, and some people discover a baby inside it. Instead of alerting the government of what could, very likely, be a potential danger, these people decide to hide from the world and take the baby as their own. All right, these are good people and the boy that they raise turns out to be the upholder of morality! But what if the events take a wrong turn. What if this boy doesn't turn out to be a good boy like Clarke Kent? What if this foreign entity is harbouring some malevolent powers? You never thought of that, huh? Well, here is 'Brightburn' for you. It tells the story of a couple who take in a boy who comes from an unknown place. But soon, they discover that evil sits at the heart of this boy.
Read More: Upcoming War Movies
9. Child's Play (June 21, 2019)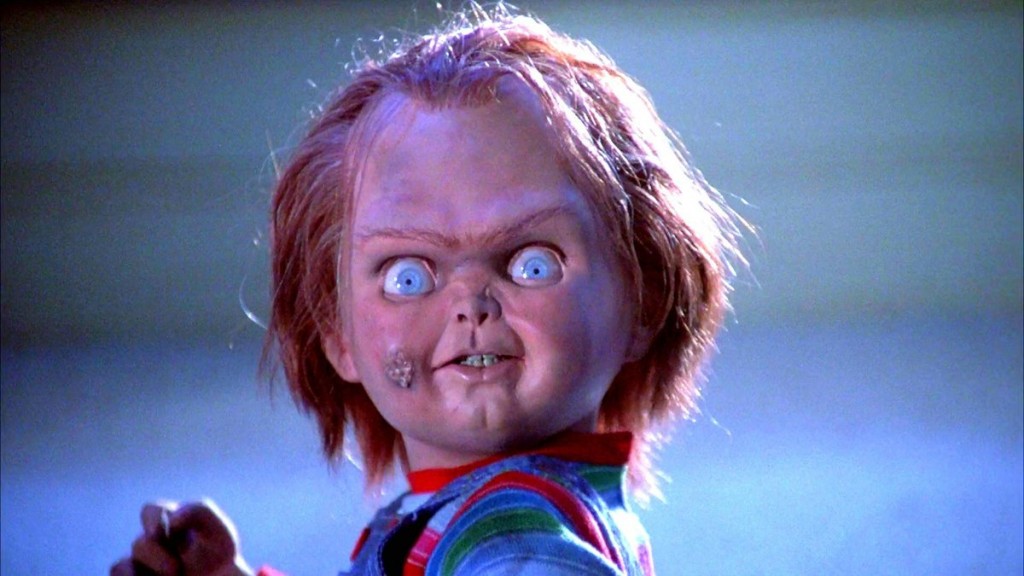 There are many films that have gained the status of a cult favourite. 'Child's Play', which is also known as 'Chucky' is one of those films. First released in 1988, the film spawned its own franchise. However, as the number of sequels increased, the level of content and quality in the films decreased. It has come to this that most people don't know about the murderous doll. Also, there is another murderous doll that is enticing the audience, so one will have to up their game if they want to stay in business. But bygones can be bygones now because that is what remakes are for. 'Child's Play' will, perhaps, find its former glory back in the form of this new film. It stars Aubrey Plaza ('Parks and Recreation', 'Legion', 'Ingrid Goes West') as Karen, who gifts her son a doll for his birthday. But she is unaware of the doll's history and will soon discover that she has brought something sinister inside her house.
Read More: Upcoming Disney Movies
8. Grudge (June 21, 2019)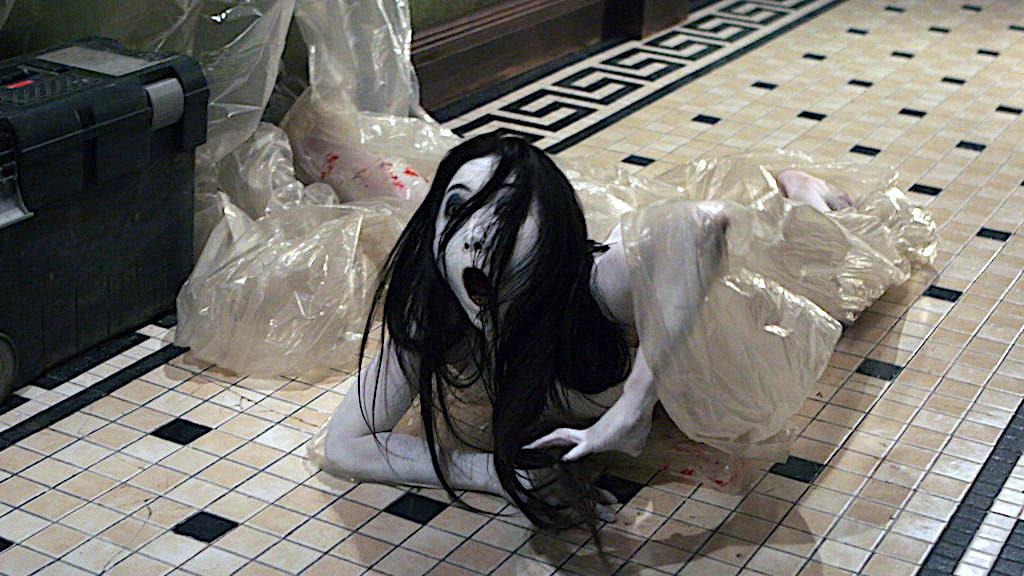 'The Grudge' was released in 2004 and was a remake of the Japanese horror film 'Ju-on: The Grudge'. The film told the story of a ghost that emerges when someone dies a horrific death, and experience immense hatred or sorrow in their dying moments. The film was a huge success, owing mostly to its fresh setting (in Japan, that is), a new type of ghost, and a non-linear storyline. There were a couple of sequels, but as often happens, they couldn't live up to the success of the original film. Years later, the story will return, trying to liven up the film series that had fallen to dust. The film is being produced by Sam Raimi, who created 'The Evil Dead' series. With a fresh cast and a renovated storyline, it'll be interesting to see how this film turns out.
Read More: Upcoming DC Animated Movies
7. Untitled Annabelle Film (July 3, 2019)
It started from 'The Conjuring', and now, the horror genre has its own well-built universe. With the sequels of 'The Conjuring', a spin-off series, by the name of 'Annabelle', a character that appeared in the first film, has been developed, which has created another storyline for itself! Now, the third film of the spin-off series is set to be released next year while the next 'Conjuring' is also in development. We first met the Annabelle doll in the basement collection of the Warrens, the paranormal investigators. However, since then, we haven't really witnessed the story that brought them together. This film is supposed to change that. It will be a direct sequel to the first 'Annabelle' and will also count in the events of the first 'Conjuring' film. Vera Farmiga and Patrick Wilson will return as Lorraine and Ed Warren while Mckenna Grace, who has appeared in films like 'Gifted', 'I, Tonya', and recently in Netflix's 'The Haunting of Hill House', will play the role of their daughter Judy Warren.
Read More: Upcoming Star Wars Movies
6. Scary Stories to Tell in the Dark (August 9, 2019)
'Scary Stories to Tell in the Dark' is the book written by Alvin Schwartz, who also wrote two more sequels of it. Although it was categorised as a children's book, the stories in the book were pretty dark. For a child, well, the poor kid would surely be unable to sleep through the night after reading the stories. But who wants to scare kids! There is much bigger fish to fry, and it is for this that the book is being adapted for the big screen. Guillermo del Toro has taken the reins of producing the film and writing the script, in collaboration with Dan and Kevin Hageman. André Øvredal, the Norwegian filmmaker who directed 'The Autopsy of Jane Doe', has been signed to direct this film. The premise of the story talks about a group of teenagers who decide to solve the mystery of the mysterious deaths happening in their small town. They soon discover that they are way out of their depths in this one!
Read More: Upcoming Western Movies
5. Zombieland Too (October 11, 2019)
About ten years ago, we were introduced to the world which had been infested with the flesh-eating version of people. In that world, we had Columbus, who taught us some ground rules for surviving in Zombieland. Along the way, we met the hot-headed Tallahassee, and the con sisters, Wichita and Little Rock. The last we saw them, they faced some major challenges and stuck together by the end to survive in the new messed up world. Also, Tallahassee finally got his Twinkie! For years, fans wondered about the fate of these zombie slayers. Also, after this film, Hollywood saw a considerable rise in the number of films of this kind. Zombie is sort of a genre in itself now! It was about time we had the sequel. And after years of talking and speculation, it is finally happening. The original cast of the film is returning to reprise their roles, though we might not be so sure about Bill Murray. Not much is known about the plot yet, but if it's anything like the original, there'll be bloodshed, a new bunch of rules, and some pretty good laughs.
Read More: Upcoming DC Movies
4. The Silence (2019)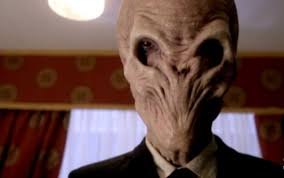 The film seems to be a survival drama on first look. The film follows a family struggling to survive in a world terrorized by a deadly, primeval species who have bred for decades in the pitch darkness of a vast underground cave system, hunting only with their acute hearing. As the family seeks refuge in a remote haven where they can wait out the invasion. Family's teenager, Ally, heightened senses become her strength as her family pursue refuge in woods, where they must maintain silence amidst the deadly creatures.
Read More: Upcoming Superhero Movies
3. Conjuring 3 (2019)
This may be one of the most awaited horror films on this list. The tremendous success of the Conjuring series means the expectations from the sequel is sky-high now. The first movie in the series was based on the true story of the Perron family that told tale of horror in the utmost unimaginable fashions. When they get a house for cheap, the Perrons waste no time and move in. The exciting and joyous mood soon turns somber and frightful when they discover their pet dog murdered and the presence of a ghost. They call upon the services of noted supernatural investigators Ed and Lorraine Warren, who have scars of their own which haven't been forgotten. We hope that the third film in the series will continue their story and give us another horror gem.
Read More: Upcoming Drama Movies
2. IT: Chapter 2 (2019)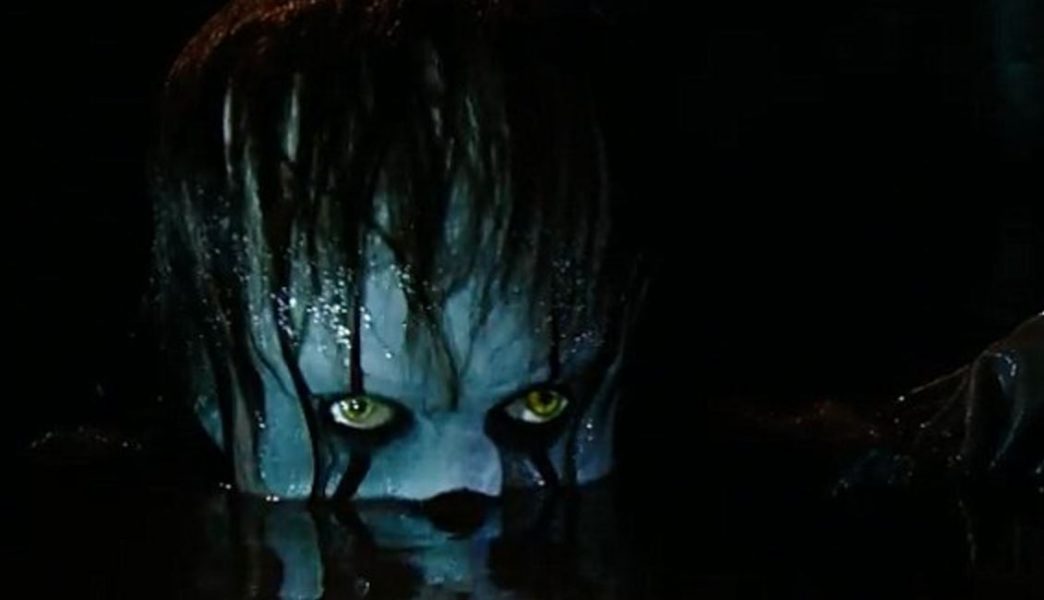 Official sequel of the 2017 worldwide blockbuster 'IT', in which the Pennyworth clown scared the sh*t out of audiences and caused them to panic. Do you remember the red balloons? The next installment will feature 27 years after the incidents of the first part. The losers club will reunite once again to confront the clown after receiving a devastating phone call. Jessica Chastain and James McAvoy have signed up to play the older versions of Beverly Marsh and Bill Denbrough.
Read More: Upcoming Movies Based on True Stories
1. Doctor Sleep (2019)
If there is one person who knows how to tell a scary tale, it is Stephen King. With over fifty novels under his belt, many of King's stories have been adapted for the screen. 'It' is one of the most recent adaptations and its second instalment will be released in 2019. The darkness and horror of King's stories have always enticed the lovers of the horror genre and this is why filmmakers are taking an increasing interest in making films out of his books. 'Doctor Sleep' is the next in line of such movies. It follows the story of Danny Torrance, an alcoholic who possess psychic powers. When we first met Danny, in 'The Shining', he was just a boy. His life was alright until his father decided to swing an axe at him and his mother! That didn't end well for his father, but it is no surprise that such an incident had a major impact on Danny's mind. Ewan McGregor will play the role of Torrance who chances upon a cult that feeds off of the power of children with psychic abilities. Rebecca Ferguson ('Mission Impossible series') and Jacob Tremblay ('Room') have also been cast in the film.
Read More: Upcoming Black Movies