"Reality is stranger than fiction." Yes, the mind is able to build the worlds that don't otherwise exist. Yes, we can conjure extraordinary tales about exceptional heroes. We can create romance and horror, and through our imaginations, we can make the impossible quite possible. Without the imagination, we wouldn't have places like the Shire, Hogwarts, or Westeros. There is no limit to imagination. However, no matter how mundane our lives might seem, reality has a stronger grip on our lives and is perfectly capable of doing things that we never thought of. No matter how farfetched the imagination might be, it is always rooted in reality. There are so many stories of people who have done things that are too exceptional to believe. And this is why they make such great fodder for cinema. A good story becomes even more impressionable when you know that it is true. Humans are capable of all sorts of things, good or bad, and the more bizarre their doings, the better the movie.
18. Fighting With My Family (February 14, 2019)
'Fighting With My Family' follows a former wrestler Ricky struggles alongside his family to make a living by performing at various venues, their troubles seem to end when his children get a chance to audition for the WWE. However, the family realizes that it's not easy as it seems. It is based on the true story of WWE star Paige and is inspired by British Documentary, The Wrestlers: Fighting with My Family. It stars Dwayne Johnson. Florence Pugh plays the role of Saraya "Paige" Bevis and Jack Lowden as Zac "Zodiac" Bevis.
Read More: Upcoming Movie Sequels
17. Rocketman (May 17, 2019)
Elton John is one of the most iconic figures in the music industry and is listed as one of the most influential people in British history. As successful as his career has been, his life has been equally full of controversies. This film will explore his story, starting from his early years to the time when the controversies finally left his path. His partnership with Bernie Taupin and his sexuality will form one of the most important aspects of the film. Taron Edgerton will play the leading role while Jamie Bell, Richard Madden and Bryce Dallas Howard will star as the supporting cast.
Read More: Upcoming Movies Based on Books
16. A Beautiful Day in the Neighbourhood (October 18, 2019)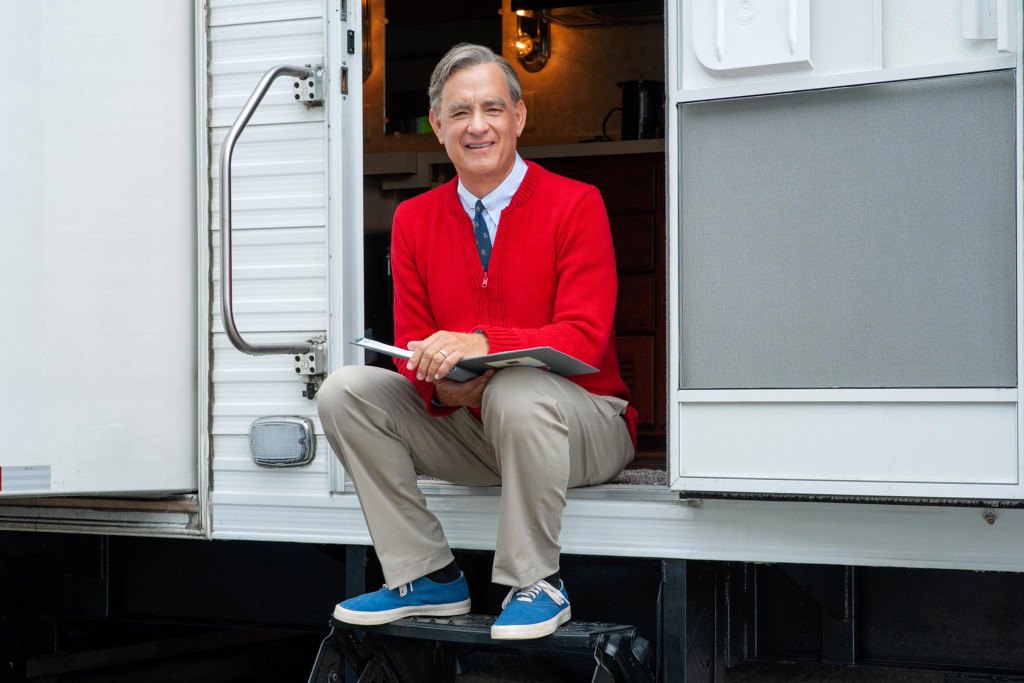 Fred Rogers was best known for his TV show 'Mr Rogers' Neighbourhood'. His life was full of the actions that he believed were necessary for the society and it was his belief that television wasn't a quality place for children that he decided to make a youth show. He was known for his bright nature and his infectious optimism. He changed a lot of lives and one of them was of Tom Junod. Junod was a journalist who was known for his sharp, and often satirical, articles, which also won him many awards. It was a piece that he had to for Esquire that brought him in contact with Mr Rogers. This meeting changed his life and it is this experience that has become the basis for this film.
Read More: Upcoming Sci-Fi Movies
15. Tolkien (2019)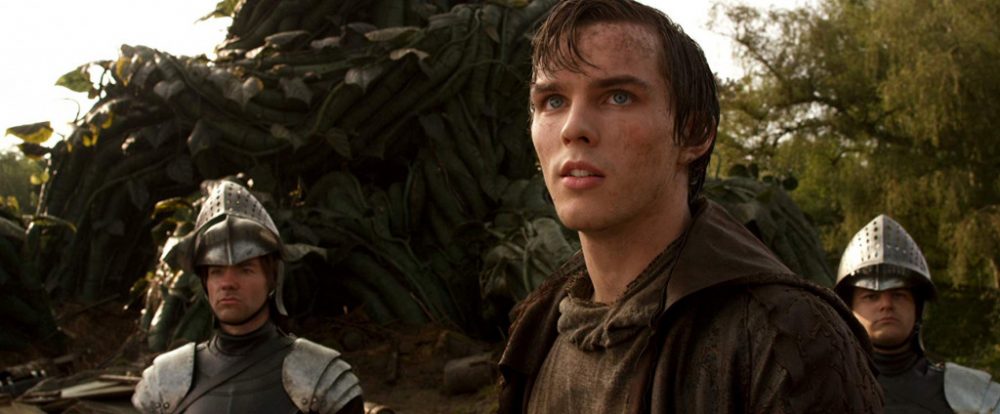 Popularly known as the "father of the modern fantasy literature", J. R. R Tolkien is, unarguably, the biggest name in the field of fantasy fiction. Everyone knows of his spectacular stories set in the Shire and the Middle Earth, and his works have been an inspiration for the all the storytellers who came after him. He revolutionised the genre by creating his universes with such details that it becomes too hard to believe that they have come out of his mind and are not real. No matter how his financial status was in his lifetime, years after his death, he is one of the topmost earning dead people. Fans know that he not only created new beings and their magical world, but he also created their languages. Most of his work was published after his death, by his son Christopher. With so many achievements and high praise attached to his name, it is a wonder that his life hasn't been made into a film before.
Read More: Upcoming Superhero Movies
14. Luci and Desi (TBA)
Lucille Ball was one of the most well-known celebrities during the 30s and the 40s. She was an actress, a producer and a model, among other things. She is best known for her sitcoms like 'I Love Lucy' and 'Life with Lucy'. She started her career from scratch and turned it into a success story. Desi Arnaz was a musician and an actor, who co-starred with Ball in the show, 'I Love Lucy'. The two shared a close relationship and had even been married for about twenty years. Their love story was known to everyone and so was the problems of their married life. Desi was known for his womanising behaviour and could never let go of his alcoholism, which became a decisive factor in their separation. But does love end after the marriage is dissolved?
Read More: Upcoming DC Movies
13. Mike Tyson Biopic (TBA)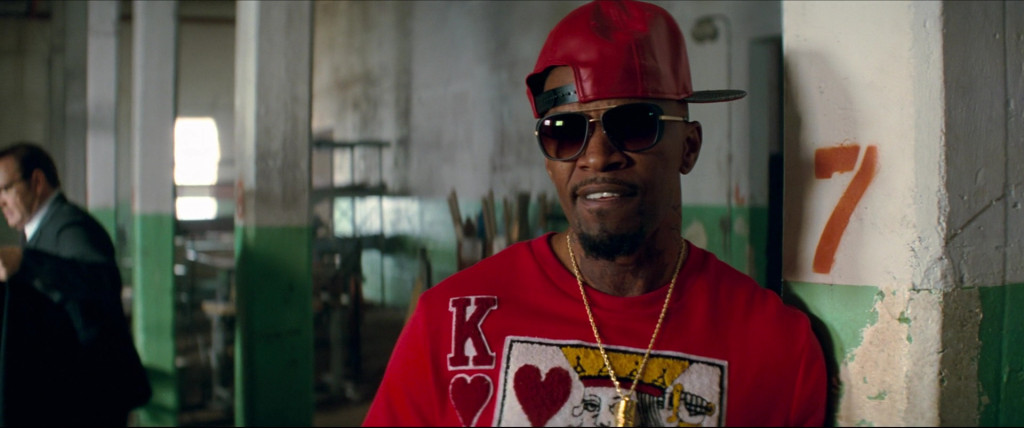 The story of success often makes a good story. And a add a bit of downfall in it, it becomes the perfect source for a screenplay. Mike Tyson is one of the most well-known personalities in the world. Even if someone isn't a fan of boxing, they know who Mike Tyson is. Even if they know nothing about him, people know that Mike Tyson is one of the most successful boxers of all time. He became a heavyweight champion at the age of just 20 odd years, and since then, went on to add many more titles to his name and trophies to his shelf. But a story is not complete without a tragedy and there was a fair share of bad things in Tyson's life. Rumours suggest that Martin Scorsese has taken an interest in making a film about his life, and quite certainly, Jamie Foxx will play his character in the film.
Read More: Upcoming Star Wars Movies
12. Against All Enemies (2019)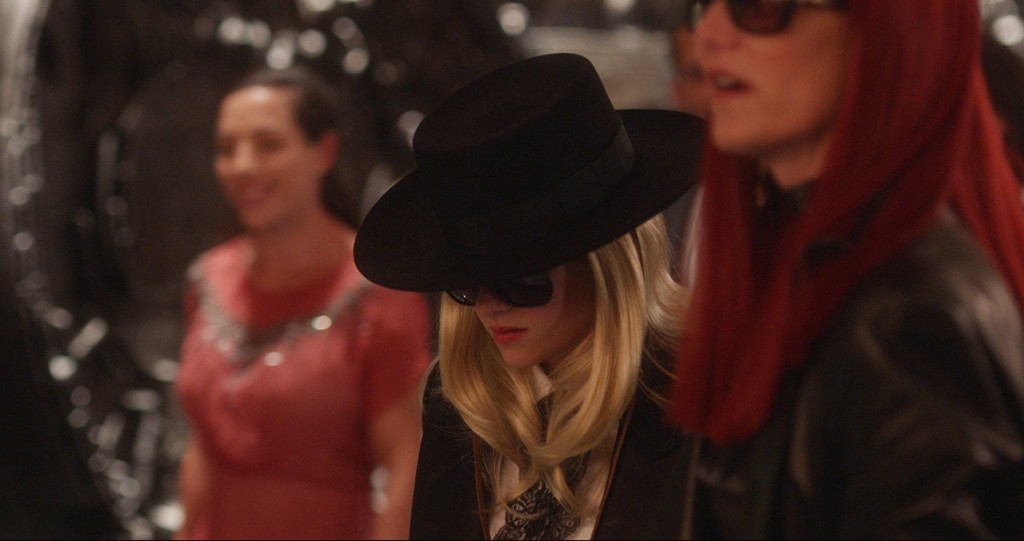 There are many stories regarding the Civil Rights movement. Many personalities were involved for or against the movement, and a couple of organizations had significant involvement in how the tides turned for the public. The Federal Bureau of Investigation was highly active during this time and devised a new program that gave them a lot of freedom with their methods in which they could extract information. The COINTELPRO was one such program. While it was a great success in gathering information against the terrorist elements, it was also used for the projects that couldn't have been considered legal. American actress, Jean Seberg's life was completely upturned because of this project. She was an active supporter of the Civil Rights movement and her relationship with Hakim Jamal, another big name in the movement, made her a target for FBI's investigation. This film explores her connections with the Black Panther party and the price she had to pay for it.
Read More: Upcoming DC Animated Movies
11. The Aeronauts (November 1, 2019)
James Glashier was a leading meteorologist who was best known for performing experiments in the hot air balloon. He would fly to considerable heights to take the readings of various weather components. One of the most well-known incidents regarding his experiments is the one where he and his partner flew to a record-breaking height. While it was a great achievement it turned out to be a lot more trouble than they had imagined, and could have been the end for the two of them. 'The Aeronauts' will focus on this part of Glashier's story. Eddie Redmayne will play the part of the meteorologist. Alongside him, Felicity Jones will play the role of Amelia Wren, Glashier's partner, and the character who became a life-saver for both of them. Redmayne and Jones will be reunited in this film after their collaboration in Stephen Hawking's biopic 'The Theory of Everything.'
Read More: Upcoming Comedy Movies
10. Seducing Ingrid Bergman (TBA)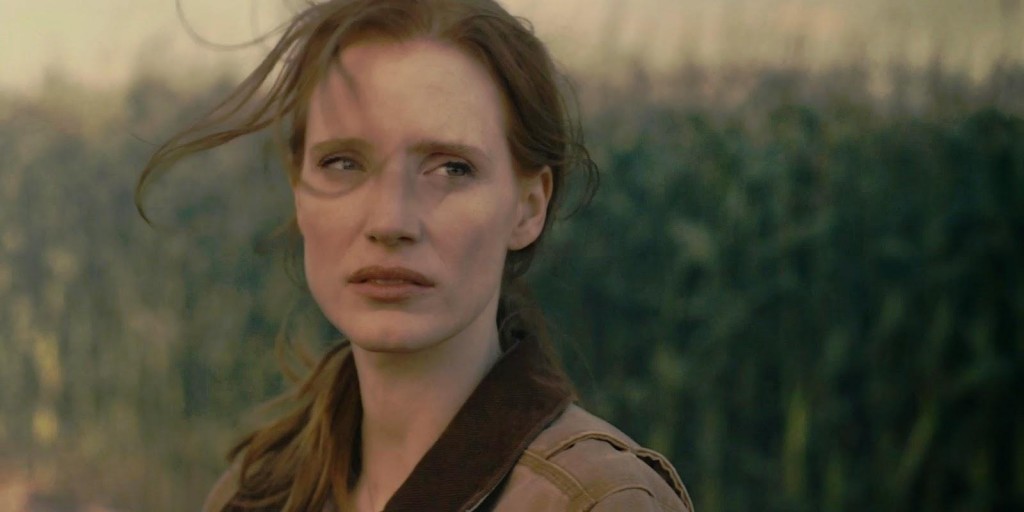 Ingrid Bergman is one of the most celebrated actresses of Hollywood. She had quite a lucrative career with films both critically and commercially successful under her belt. She was an icon for the image of an American woman (even though she was Swedish). But while on the outside, everything seemed perfect for her, she was a normal human being with problems that could haunt anyone's life. One of the dilemmas that she found herself in was when she met Robert Capa. Bergman was married back then and Capa was a war photographer working in Paris, after his recent job in Germany. Their meeting happened on a whim and culminated into a passionate affair that put both of them in a very difficult position. The film is based on the book of the same name by Chris Greenhalgh. Jessica Chastain has been cast to play the role of Bergman while James Mangold will direct the film.
Read More: Upcoming Disney Movies
9. Roosevelt (TBA)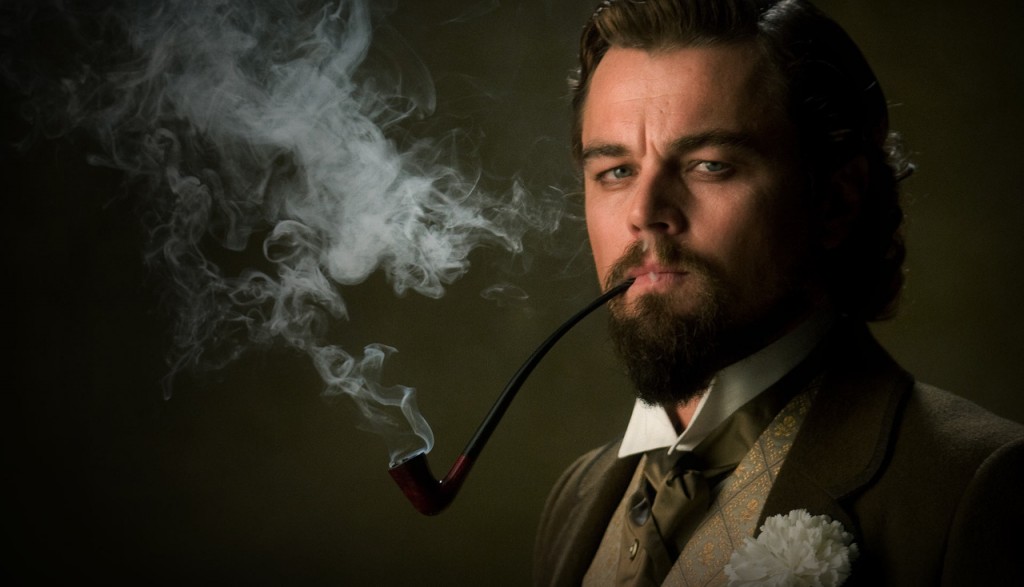 The collaboration of Leonardo DiCaprio and Martin Scorsese have brought us pictures like 'The Aviator', 'The Departed', 'Shutter Island' and 'The Wolf of Wall Street'. All these successful films from this duo have given us enough reason to be excited for their next collaboration together. Scorsese is working on a film about the 26th President of America, Theodore Roosevelt. Considered one of the best Presidents, Roosevelt's life was rife with ups and downs. He did some monumental work in the making of America and remains the youngest President of the country. (He was made President at the age of 42 after the assassination of President McKinley.) He was known for his progressive ideas and some game-changing measures. Scorsese is a great storyteller and to tell the story of such a person you would need someone best at their job. There is no question on the acting talents of DiCaprio and it will be interesting to watch him as a Roosevelt. The film is still in pre-production, so which part of Roosevelt's life will be depicted in the film is still unclear. But, be sure to get a great film.
Read More: Upcoming Movie Sequels
8. Fonzo (2019)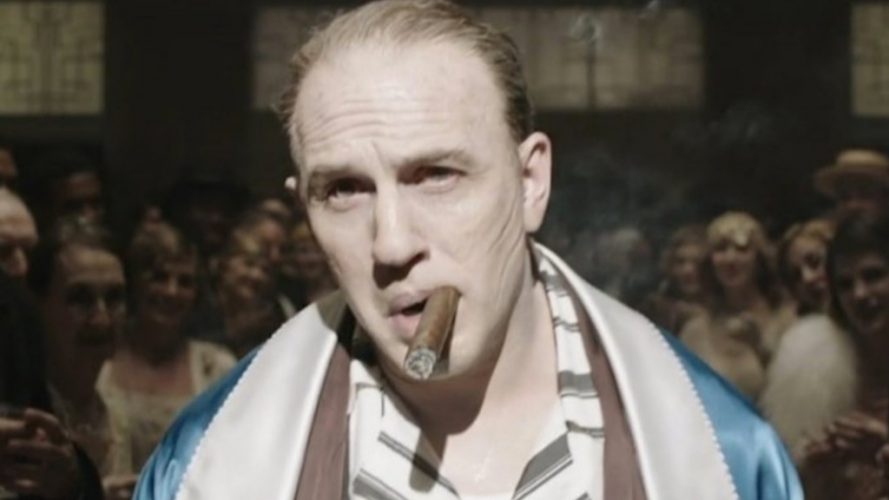 Every human being is unique and has a knack for something different. While some people are good at Maths, others have a taste for art. Some people use their intelligence and resources for the welfare of their society, while others take a totally different direction. We have heard all sorts of stories about criminals, which have inspired so many movies and TV shows. While most of them meet their end even before they can crack the surface, there are others who go deep in the underbelly of the criminal world and leave a mark on the world. The bloodier it is, the better they are remembered for it. Al Capone was one such criminal. He worked his way up in the Italian mafia and was primarily active during the Prohibition Era. His life story, like that of others in his business, did not end so well. But there were so many upheavals in his criminal career that his story will make a great screenplay. And so, it has!
Read More: Upcoming Action Movies
7. The Boy Who Harnessed the Wind (2019)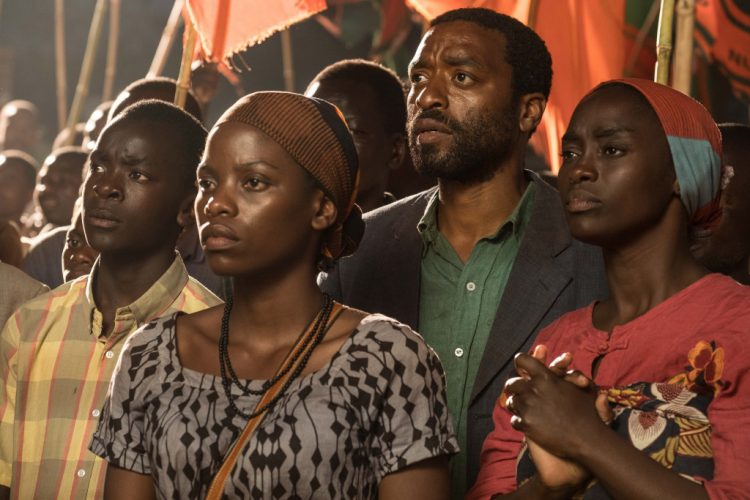 Whenever we land ourselves in some trouble or a problem comes knocking at our door, we find it easier to lose hope and let the events take their natural turn. We find it easier to believe that we have no hold over whatever happens, and just give in. William Kamkwamba was born in a small village in Malawi. He was from a poor family, and his whole village wasn't as rich, for that matter. Despite his circumstances, there was one thing William liked about his life. His school. He loved studying and dreamed of doing something great with his life one day. However, tragedy knocked on the door when the whole village faced the threat of famine. This meant more hunger than what they had already been suffering with. This also meant no money, because of which William's family could no longer pay his tuition and he was thrown out of the school. This should have broken the young boy's will. Instead, he came up with a plan that saved the whole village.
Read More: Upcoming Movie Remakes
6. A House in the Sky (2019)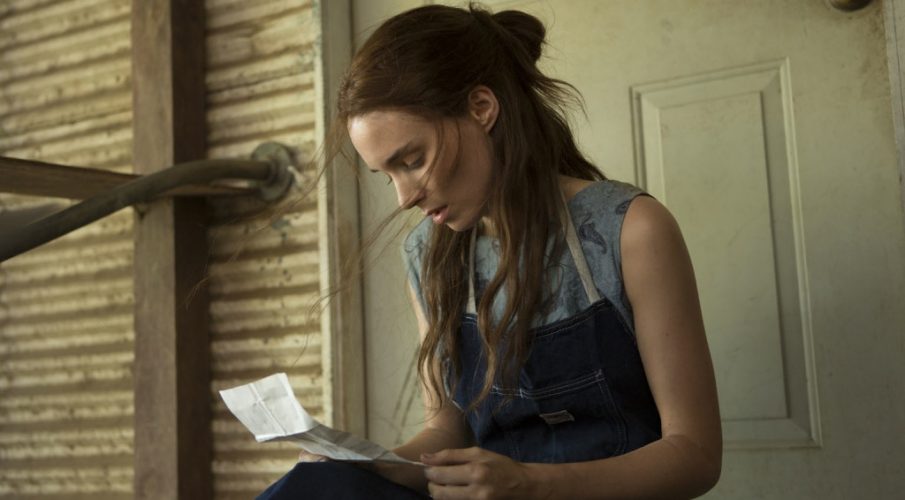 Bad things happen in everyone's life. If there is happiness, then there will be some austerity too. When problems befall on us, we believe that this is the worst thing that has ever happened to anyone, and that "my problem is bigger than anyone else's problem". It isn't until we hear the stories of people who have survived in the most unimaginable of circumstances that reality is slapped on our face. The next time you think you are going through hard times, you should think about Amanda Lindhout's story. Amanda was a journalist and she, along with her team, was kidnapped by a group of terrorists in Somalia. For about fifteen months, Amanda lived with her captors and was released when her share of the ransom was paid. For all these months, she went through all sorts of torture. She had to go beyond everything she had believed in to ensure her survival in the place that can easily break the willpower of a normal person.
Read More: Upcoming Thriller Movies
5. Harriet (2019)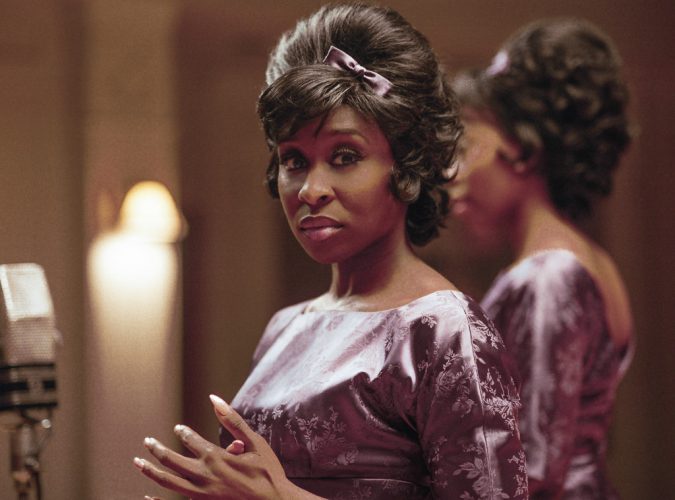 Harriet Tubman was born a slave. Born in atrocities, she could have easily accepted her fate and continued to be beaten at the hands of the men who claimed to be her masters. But she was made of stronger matter. Not only did Tubman break out of the cycle that placed her under the dominance of one white family after another, she actively took part in freeing others of this miserable fate. She was an activist, she was a recruiter, she was a spy. Harriet Tubman lived many lives while people struggle with the only one that they've got! Her remarkable achievements make it mandatory for her story to be known by the whole world, and this is what makes us so excited about this film.
Read More: Upcoming Kids Movies
4. Lucy in the Sky (2019)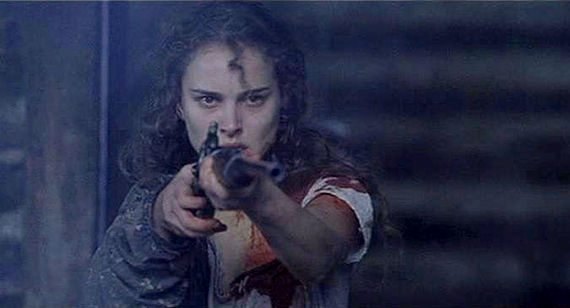 Well, this one is as bizarre a story as it can get. And the best part is that the story itself on which the film is based is a true story. 'Lucy in the Sky' is inspired by astronaut Lisa Nowak's true story that was dubbed NASA love triangle by tabloids back in 2007. The story of film revolves around stressed-out astronaut Lucy Cola who after returning back to earth from space, where she was romantically involved with another astronaut, takes a deranged non-stop road trip across five states with lethal weapons in her trunk with the intent of kidnapping her ex-lover's new romantic interest. Natalie Portman will star as Lisa, whereas Jon Hamm will play the supporting role. The film is directed by "Fargo" series creator Noah Hawley.
Read More: Upcoming Animated Movies
3. The Report (2019)
The time after 9/11 was one of the most difficult times in the history of America. The country was in massive upheaval and the sense of strong patriotism became the means of justification for all sorts of activities. The CIA had been actively working in catching the perpetrators to bring them to justice. However, their means of interrogation weren't something that everyone would agree with. While preparing his report on the CIA's Interrogation Program, Senate staffer Daniel Jones found himself in disagreement with their methods and tirelessly worked to bring their actions to light. This film tells the story of one man who fought against both the CIA and the White House to get his report published.
Read More: Upcoming Zombie Movies
2. Ironbark (TBA)
This film will be based on the true events which culminated into the involvement of a British businessman named Greville Wynne forming a collaboration with the CIA. Set during the Cold War, it will the tell the story of how Wynne became a key figure in ending the Cuban Missile Crisis with the help of his Russian connection, whose covert name was Ironbark, hence the title of the film. Benedict Cumberbatch has been signed to play the role of Wynne. Rachel Brosnahan (from 'The Marvellous Mrs Maisel') will star alongside him in a key role.
Read More: Upcoming Movies Based on Books
1. True American (TBA)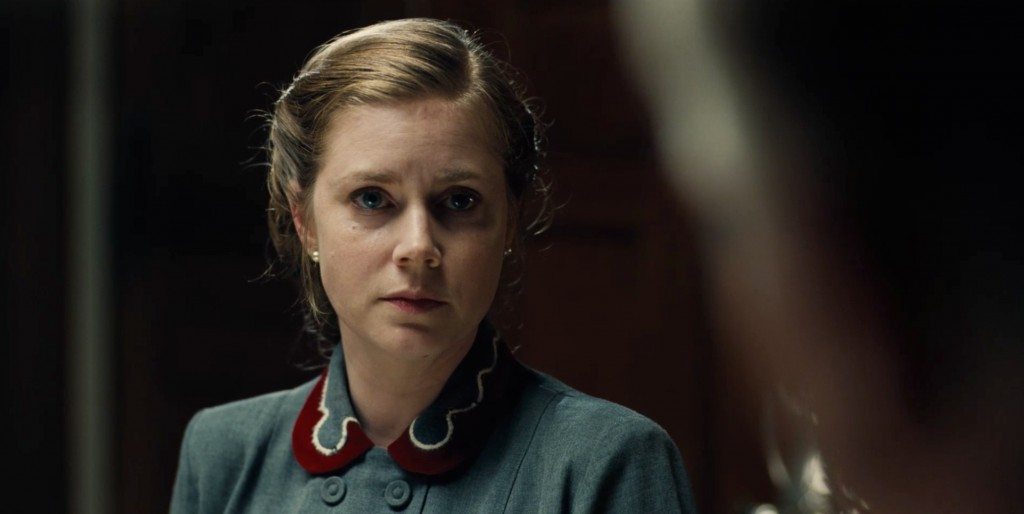 After playing a real life personality in 'Vice' Amy Adams might be doing the same again. She is in talks to work in 'True American'. Its premise will explore the aftermath of the 9/11 attack. It will focus on the story of a Muslim immigrant who himself survives an attack and even works to spare his attacker from execution. The rest of the cast and the release date for the film haven't been fixed yet, however, some other big names have been rumoured to be attached to the project.
Read More: Upcoming Movie Sequels