Thrillers are without question among the most popular genre of movies. Every year there are several new thriller movies that come out, but only a few turn out to be worth remembering. But is there any particular recipe for making a good thriller film? For years, the answer was yes. But, recently, these fixed ideas have been challenged as filmmakers have decided to wade into the unexplored waters and explore the ideas of thrill that hadn't previously been thought of. The genre of thriller has branched out into various other ones that have been prominent types in their own right.
Here is the list of upcoming thrillers (new releases) that one should keep an eye on. We hope these latest new thrillers are as good as some of the recent ones. (Disclaimer: Some images used below are representative images and may not be from the actual film).
15. Glass (January 18, 2019)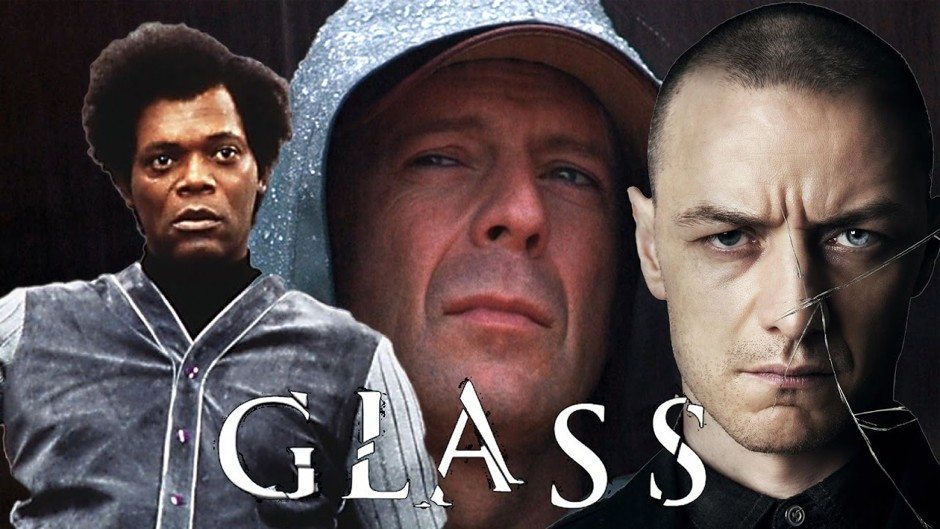 The final scene for 'Split' includes the appearance of David Dunn, played by Bruce Willis. Shyamalan included Dunn here to connect 'Split' to 'Unbreakable', with Dunn on learning about the escape of "The Beast", realizing that there are other superhumans in the world, as predicted by Mr. Glass (Samuel Jackson). Bruce Willis, Samuel L. Jackson, Spencer Treat Clark, and Charlayne Woodard will reprise their 'Unbreakable' roles, while James McAvoy and Anya Taylor-Joy will return as their 'Split' characters, along with Sarah Paulson joining the cast. M. Night Shyamalan has a reputation of keeping his plots a secret and his name has become synonymous with twist endings in the years since 'The Sixth Sense' first debuted. Hence, not much is known about the plot of the movie. The ending of 'Split' showed Bruce Willis' David Dunn watching a TV report of The Beast's activities, thus suggesting that the upcoming sequel will pit him against the villain from 'Split'. Also the title 'Glass' suggests that the film will place the bulk of the story's attention on Samuel L. Jackson's Elijah Price a.k.a Mr. Glass, who apparently knows secret information about them.
Read More: Upcoming Zombie Movies
14. Climax (March 1, 2018)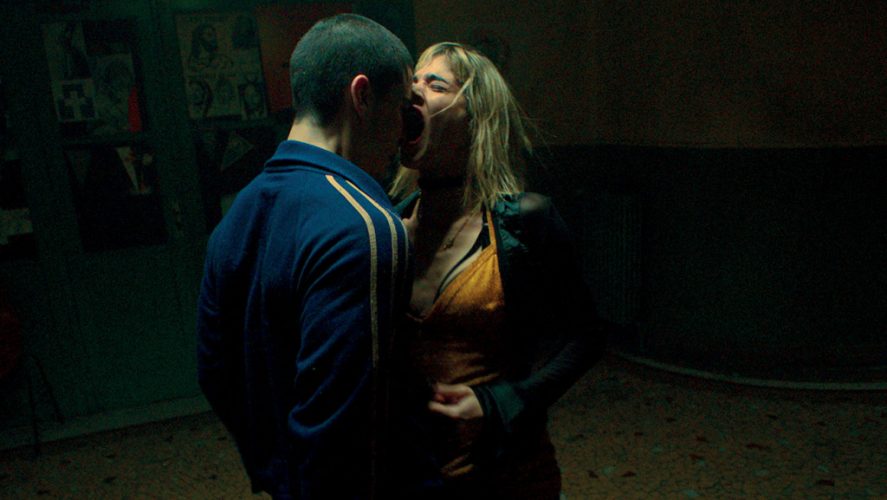 'Climax' is about a troupe of young dancers who gather in a remote building to rehearse a dance performance. Following an unforgettable opening performance, the troupe begins an all-night celebration. But that soon turns into a nightmare as the dancers discover the sangria that they have been drinking was laced with LSD. What follows is absolute chaos and mayhem that end in a devastating climax. While I am sure many will be repulsed by the film, I was engrossed right till the end. Initially by the captivating dance routines — magnificently choreographed and amazingly well-shot — and later by the sheer madness that ensues. Noe surely was in an experimental mode — as he always is — when he made the film, but little must he have known that his crazy experiment will actually turn out to be his best film till date (This writer saw the film at TIFF 2018).
13. Us (March 15, 2019)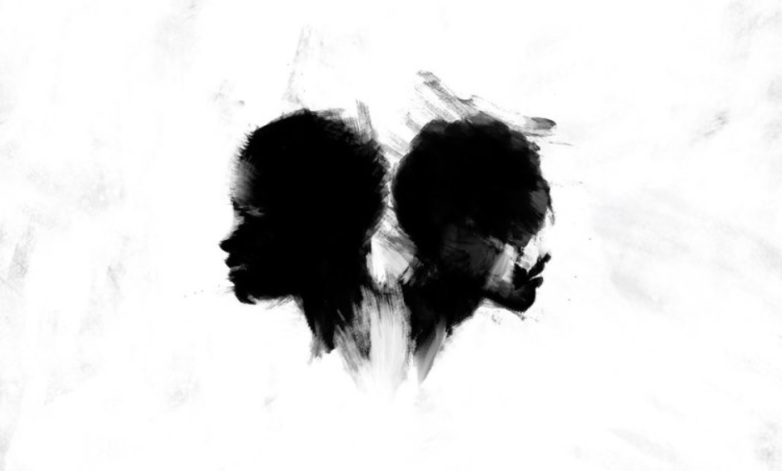 With the success of critically acclaimed 'Get Out', Jordan Peele's name has turned into a brand. The awesomeness of his first film has made the fans excited about all the projects that he has associated himself with, and with this burden of expectation, Peele will have to deliver something mind-blowing to maintain the reputation that he has built for himself. The trailer of his next film has come out, and it looks pretty chilling. Although 'Us' has been marked as a horror film, experience dictates that thriller is more prominent in Peele's work, as was in 'Get Out'. Lupita Nyong'o and Winston Duke star as a couple who travel to their family home to spend their vacation. But some unexpected guests knock at their door and things get bloodier after that.
Read More: Upcoming Western Movies
12. Triple Frontier (March 15, 2019)
'Triple Frontier' tells the story of five military veterans who come together to pull a heist on a South American drug lord. They come up with a foolproof plan that will bring them all the riches they had imagined; however, it doesn't take time for plans to go awry. Their actions become the cause of a series of events that unfold in a catastrophic manner for the five friends. Ben Affleck, Oscar Issac, Charlie Hunnam, Garett Hedlund and Pedro Pascal will star in the leading roles. The production of this film went through some serious ups and downs and even had Katheryn Bigelow in talks for directing. Actors like Tom Hardy and Channing Tatum were almost cast in the leading roles, but it didn't materialise. The film finally came together when Netflix bought its right, and it'll be on our screens in no time.
Read More: Upcoming Comedy Movies
11. The Highwaymen (March 29, 2019)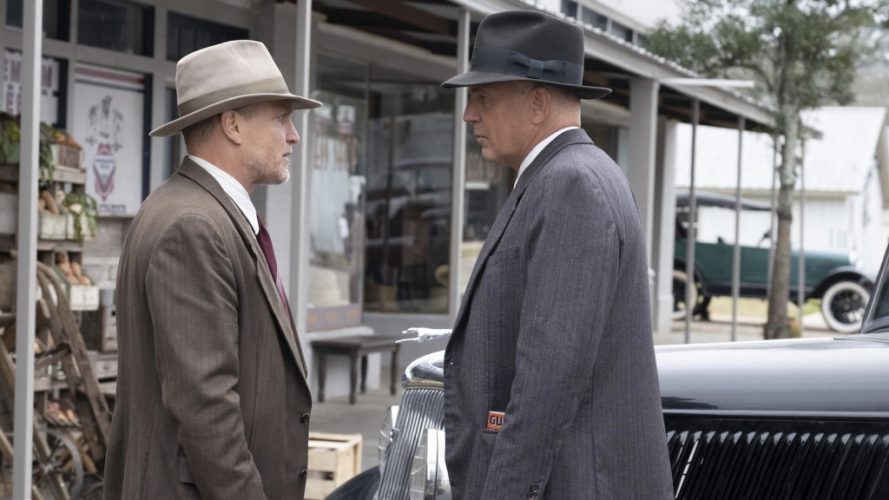 Bonnie Parker and Clyde Barrow were one of the most notorious criminals in American history. They had been an eyesore for the authorities for a long time and the press had hay days with the stories of this couple. This also led to a film being made in 1967. The film was a commercial and critical success, though still controversial. It was told from the perspective of the criminals which lead to the argument of glorifying the people who had killed innocents. 'The Highwaymen' is supposed to rectify that. It will be told from the perspective of two Texas Rangers who were given the task of apprehending the criminals. Kevin Costner and Woody Harrelson will appear in the leading roles.
Read More: Upcoming Disney Movies
10. John Wick 3: Parabellum (May 17, 2019)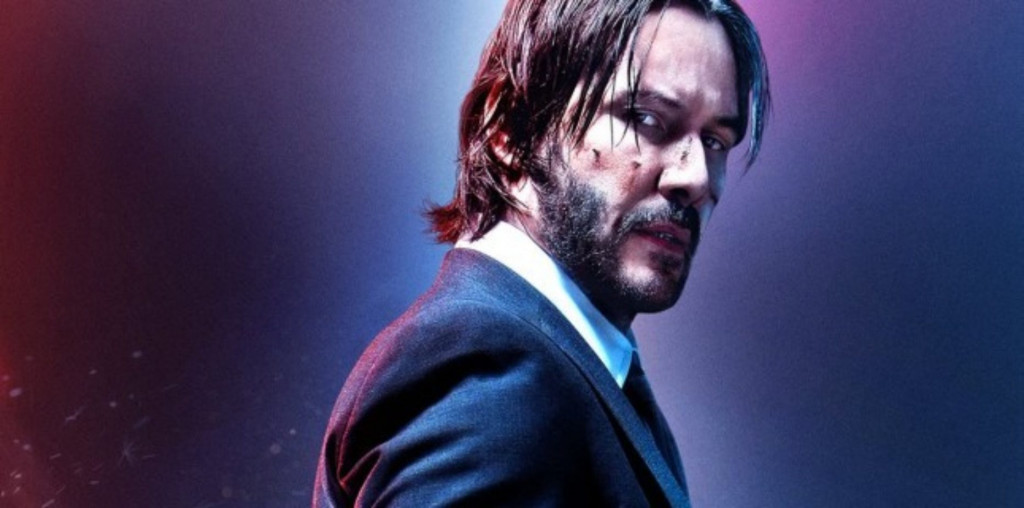 Keanu Reeves will reprise his role as the titular assassin and there is a whole lot of ensemble cast consisting of Halle Berry, Ian McShane, Ruby Rose, Common, Lance Reddick and Laurence Fishburne. According to the official synopsis of the film, John Wick is on the run because of a 14 million dollar open contract on his life and for breaking a rule: taking a life on Continental Hotel grounds. The murdered person turned out to be a member of the high table and hence an open contract gets issued on the life of John Wick. Wick would have already been executed but for the Continental's Manager who gives him a lease of one hour before he is expelled and severed of all ties from the members and services. Wick now has to manage on his own and get out of New York City. Filmmaker Stahelski mentioned that he wanted to get back to the roots and basics of the industry to put forward a clearer image of the assassin profession of the Wick universe.
Read More: Upcoming Horror Remake Movies
9. It Chapter 2 (September 6, 2019)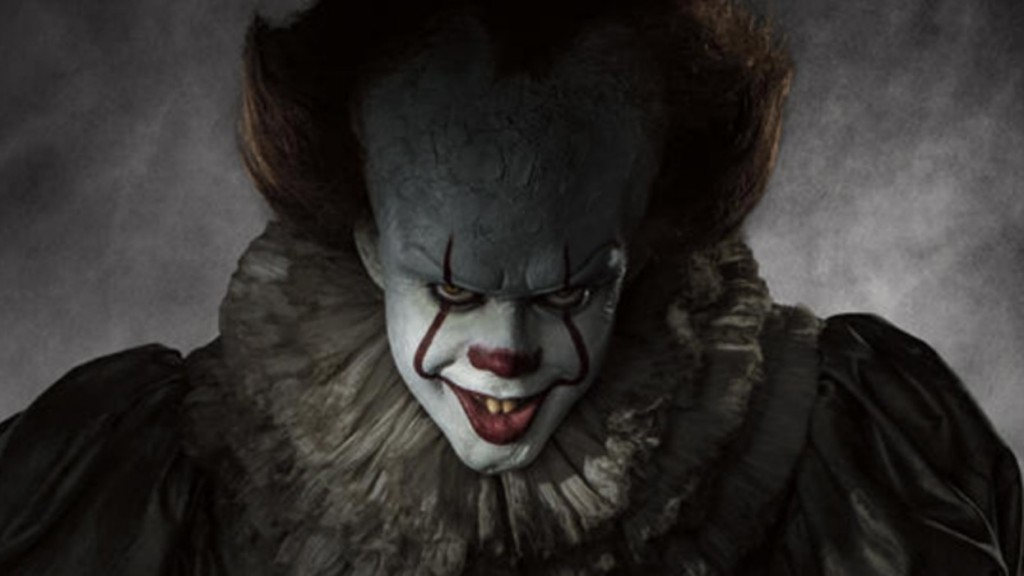 James McAvoy will portray the adult persona of Bill Denbrough, who was portrayed by Jaeden Lieberher in the prequel. Additionally, a whole new cast will portray the adult personas of the young characters from the prequel: Jessica Chastain as Beverly Marsh, Jay Ryan as Ben Hanscom,Bill Hader as Richie Tozier, Isaiah Mustafa as Mike Hanlon, James Ransone as Eddie Kaspbrak, Andy Bean as Stanley Uris. Also, Jackson Robert Scott will reprise his role as Georgie Denbrough, Will Beinbrink and Xavier Dolan will portray Tom Rogan and Adrian Mellon, respectively.
Stephen King's novel dealt simultaneously with the young and adult versions of the kids. The movie version takes a detour from the novel and the first part exclusively focusses on childhood part. The 'It' ends with the kids tracking Pennywise into the sewers where his lair is and rescuing Beverly. Beverly later tells them that when she was looking into the 'deadlights' she had a vision of the losers as adults, back in Derry and looking pretty troubled. The kids then take a blood oath promising that they'll return if the evil ever comes back. 'It – Chapter Two' picks up the story 27 years later. The losers have all grown up and moved away from Derry with exception of Mike who has stayed back to become a librarian. Mike starts suspecting the revival of Pennywise and hence contacts the Losers who need to come back and fulfill their oath to destroy the devil who, by now, has become even more fierce and is reeking with vengeance.
8. Joker (October 4, 2019)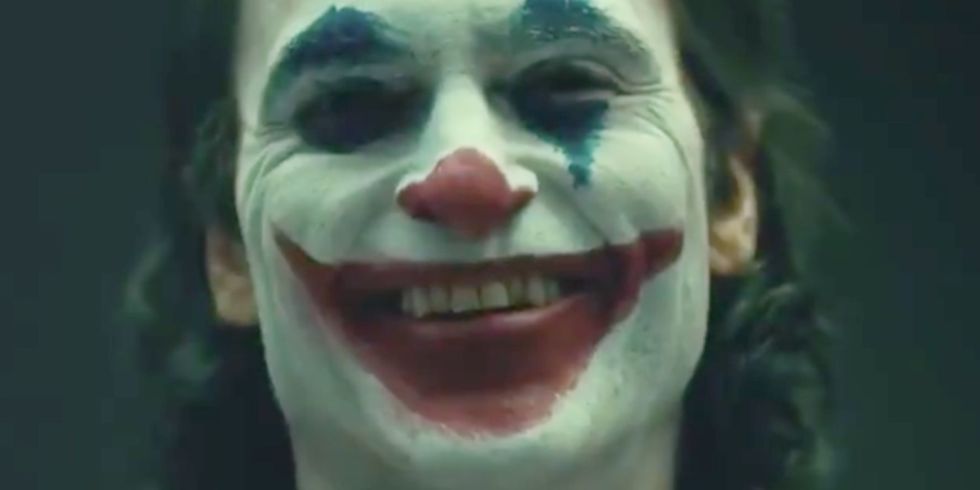 Ever since Heath Ledger played the role of Batman's archnemesis in 'The Dark Knight', the character of Joker has found a legendary status. Ledger gave a certain persona to Joker which has made the possibility of anyone ever living up to it a false notion. In 'Suicide Squad', Jared Leto made a nice attempt, but he never came close to the Joker that the audience had come to love. Now, Joaquin Phoenix will take the mantle of this dark character in the film that will explore his backstory. Reportedly, the film will not be a part of the shared DC Universe, hence, there is a possibility for Leto to continue with his role in the franchise. Set in the 80s, the film will explore the early life of Arthur Fleck and the events that led to him becoming one of the most feared criminals in Gotham.
Read More: Upcoming Black Movies
7. Official Secrets (2019)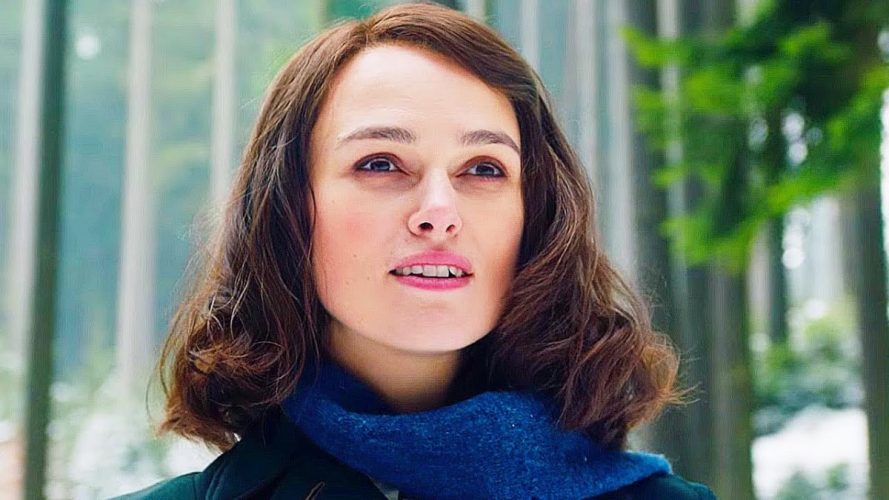 There are a lot of things that the government hides from us. No, I am not talking about the aliens that they are testing in their secret labs! Katherine Gun was a translator for the British Intelligence Agency. When she stumbled upon some documents that pointed towards illegal activities in USA's 2003 invasion of Iraq, she found it to be her moral duty to release the secrets to the world. Her act cost her the job and created many problems for her. 'Official Secrets' tells her story. Keira Knightley will play the role of Gun, while Matt Smith, Ralph Fiennes and Matthew Goode will appear in supporting roles.
Read More: Upcoming Romance Movies
6. The Operative (2019)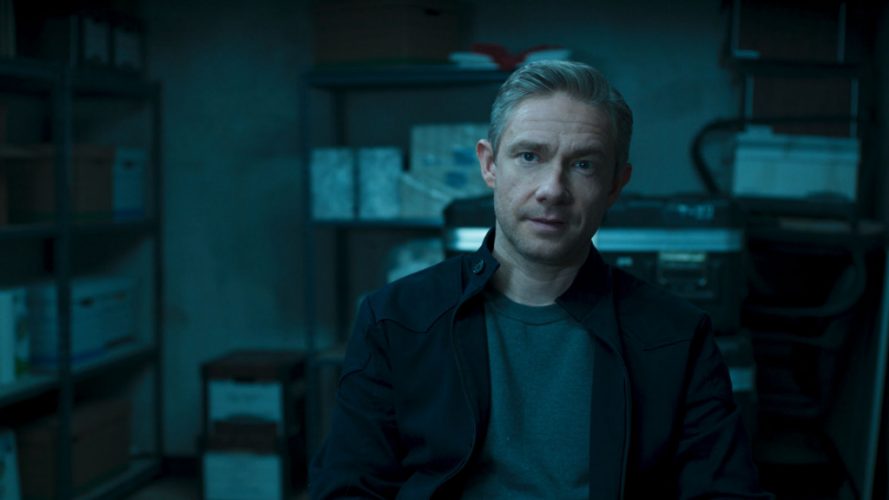 Adapted from the book called 'The English Teacher' from Yiftach Reicher Atir, a former Israeli Intelligence officer, this film will tell the story of a man's efforts of finding a rogue agent. Rachel was a spy for the Mossad and had been involved in a top-secret assignment involving Iran's nuclear program. However, she goes missing and her former handler is called in to find her and put a stop on the dangers she can pose to the agency. Martin Freeman will star as Thomas and Diane Kruger will play the role of Rachel.
Read More: Upcoming DC Movies
5. Against All Enemies (2019)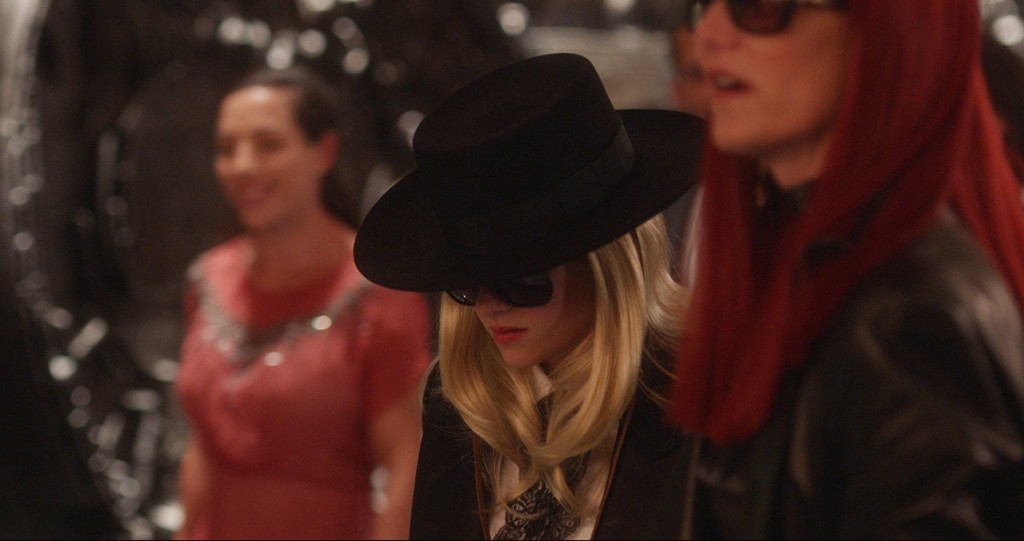 This political thriller will focus on the story of the actress Jean Seberg and her relationship with the African-American activist, Hakim Jamal. Seberg was an active supporter of the Civil Rights movement and provided financial aid to the cause. This and her associations with the Black Panther Party brought her under the radar of FBI who launched an investigation targeting her. The COINTELPRO surveillance program by the agency was quite controversial (owing to its often-illegal methods) and made a huge impact on the life of the actress. The film will star Kristen Stewart as Seberg while Anthony Mackie will play the role of Hakim Jamal. Jack O'Connell and Vince Vaughn will star in supporting roles.
4. The Red Sea Diving Resort (2019)
The secret services and their covert missions have often been fodder for some great Hollywood films. Israeli secret service, Mossad, had indulged in many daring missions, one of whom was Operation Brothers. In the early 1980s, many Ethiopian Jews fled their country to save themselves from persecution. During these hard times, the Israeli government sent Mossad agents to evacuate people. The agents used a diving resort, which makes the title for the film, to save more than 6000 people by covertly transporting them to Israel. 'The Red Sea Diving Resort' will tell the tale of this daring mission and the group of people who made it a success. Chris Evans, Haley Bennett, Michiel Huisman and Ben Kingsley will star in the film.
Read More: Upcoming War Movies
3. Ad Astra (2019)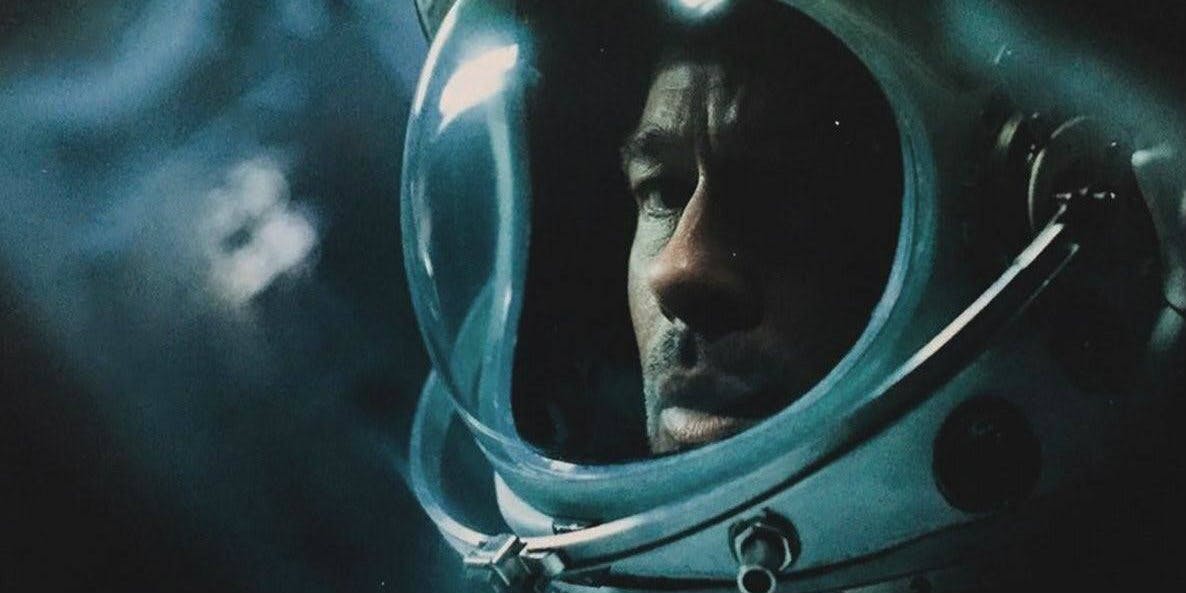 In 'Ad Astra' (which means "to the stars" in Latin), Pitt would play the slightly autistic space engineer Roy McBride. The film is a science fiction thriller. Twenty years after his father left on a one-way mission to Neptune in order to find signs of extra terrestrial intelligence, Roy McBride (Brad Pitt), an Army Corps engineer travels through the solar system to find him and understand why his mission failed. Director James Gray first confirmed his plans to write and direct Ad Astra on May 12, 2016 during the 2016 Cannes Film Festival. In April 2017, whilst promoting The Lost City of Z, Gray compared the story of Ad Astra to Joseph Conrad's 'Heart of Darkness'. He said "I'm terrified by it. The science-fiction genre is so tricky because there are elements of fantasy usually involved, and there are also fantastical elements. What I'm trying to do is the most realistic depiction of space travel that's been put in a movie and to basically say, 'Space is awfully hostile to us.' It's kind of a Heart of Darkness story about traveling to the outer edge of our solar system. I have a lot of hopes for it but it is certainly ambitious."
Read More: Upcoming Anime Movies
2. Finest Kind (2019)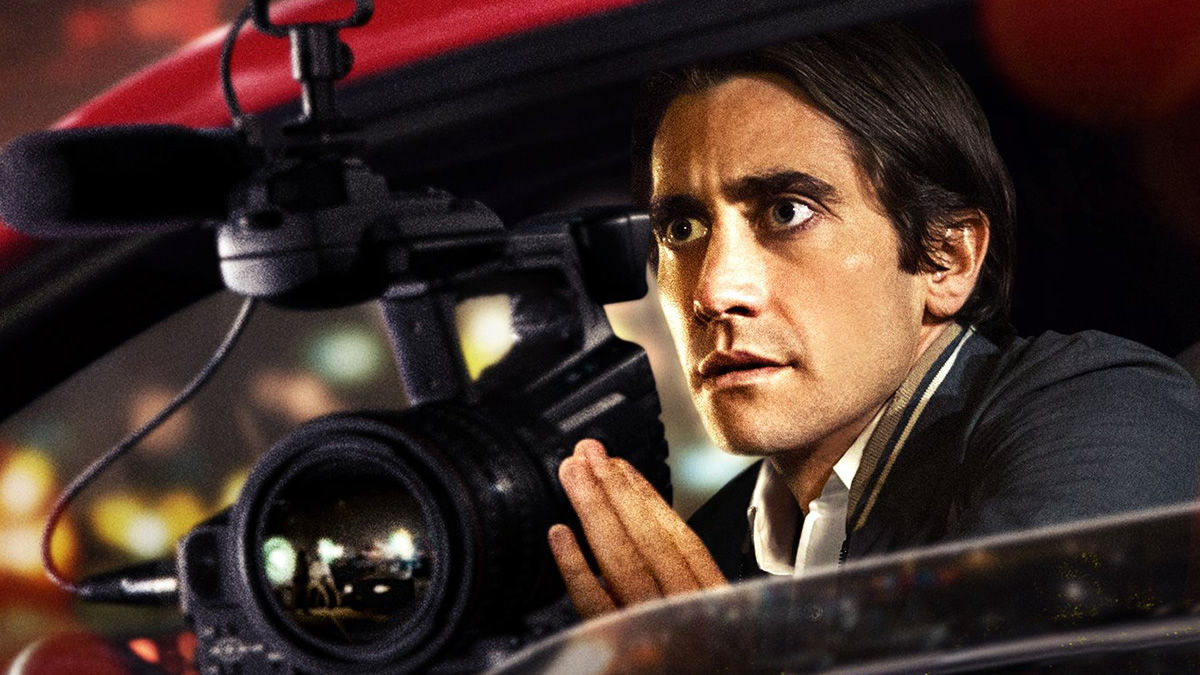 Jake Gyllenhaal, Ansel Elgort and Zendaya will be staring in the new crime thriller "Finest Kind", which will be directed and written by Brian Helgeland. STX international, a division of STX Entertainment, will handle the international distribution and marketing, the film will be produced by Gary Foster and Russ Krasnoff under Krasnoff/Foster Entertainment. Dan Friedan, Bradley Thomas, Gyllenhaal and Riva Marker will also be producing the film under their Nine Stories banner. Finest Kind" is a crime thriller about two brothers (Gyllenhaal and Elgort) who strike a dangerous deal with a crime syndicate that draws them into the Boston underworld. As pressures mount, sacrifices must be made and bonds — between brother and brother and between father and sons are put to the test.
Read More: Upcoming Fantasy Movies
1. The Irishman (2019)
Martin Scorsese's name needs no introduction. He has made some of the greatest movies of all time and continues to deliver his top-notch work even now. Thrillers, which usually feature gangsters, have been a speciality of this skilled storyteller and every new project that he takes up incited excitement by default. 'The Irishman' will mark his ninth collaboration with Robert De Niro, and first with Al Pacino. It will be based on the life of Frank Sheeran and will explore his relations to the Bufalino crime family. Joe Pesci, Anna Paquin and Bobby Cannavale will star in supporting roles.
Read More: Upcoming LGBT Movies