If there were a graph plotting the years that have passed with the number of superhero movies, sequels, spinoffs, prequels and universe building vehicles being released each year, the only direction that graph would be facing would be a steep upwards. 2018 was a fine year for superhero films, with Marvel's tentpole culmination to Phase 3, 'Avengers: Infinity War' fetching in $2 Billion at the Global Box Office, and DC obtaining a much needed hit in 'Aquaman'. There were a few surprises here and there, including 'Black Panther' grossing $1 Billion, 'Venom' emerging victorious despite the critical backlash and 'Spiderman: Into the Spiderverse' conjuring up a 100% RT score, bringing the year's total to nine live action superhero films, up from last year's seven, and even lesser before that.
If trends and hypes are to indicate anything, superhero films, despite the obvious contrivances in the genre that have begun to show, are here to stay, and as an avid comic book fan, I am not complaining as long as they do it right. As of now, the list includes 8 superhero films that have confirmed release dates for the year 2019, and if predictions and studio timelines are to be believed, this number might just cross 11 before the close of the next year. Be that as it may, the lineup for 2019 already has me giddy with excitement, and I cannot wait to be at the cinemas next year for watching these. The hype and anticipation here is real, so without further ado, let's delve into the list of latest upcoming Superhero movies coming out in 2019.
8. Captain Marvel (March 8, 2019)
The only thing that currently excites me for the film is how Carol Danvers connects to the large picture and saves the universe from falling into half an abyss following Thanos' assault. There are also speculations that she might just physically rescue Tony Stark, given her powers of flight in space, which should be dastardly interesting to watch. However, the second trailer does show her fully suited up in action, projecting cosmic energy rays, and looking plain badass. I for one believe that even if 'Captain Marvel' doesn't turn out to be as good of a film, it will receive a favourable footfall in theatres owing to the largely opportune timing of the film, that is between the two biggest Marvel films ever (Infinity War and Endgame) and its connections to a fairly established larger universe, one where she is also touted to play a major role.
Of course, one can't help but make comparisons to Green Lantern, since the trajectory of the two superheroes is uncannily similar: from a pilot of the airforce to a literal saviour of the Earth following being inducted into an intergalactic peacekeeping force, in Danvers' case, the Kree; but there will have to be something seriously wrong with the film for it to not work as with DC's outing with GL, given Marvel's current reputation. The film also costars Jude Law as a fellow Kree warrior, and Samuel L. Jackson and Clark Gregg reprising their roles as S.H.I.E.L.D agents Fury and Phil Coulson, admirably de-aged using digital means. The film is scheduled to release on
Read More: Upcoming Animated Movies
7. Shazam! (Apr 5, 2019)
The only DCEU offering in 2019, following the sole DCEU release 'Aquaman' in 2018, and after the release of 'Wonder Woman 1984' was shifted to early 2020. Warner Bros. saw a major shake up in its lineup of films related to the DCEU following the debacle of DC's superhero team up 'Justice League' in 2017, who now want to focus only on solo movies as opposed to big tentpole movies or team-ups. However, even as an avid fan, I am yet unclear on the current future of the DCEU, especially amid rumours regarding Affleck's and Cavill's departure from their roles, (in which case it is doomed) and the existing slate of close to ten films being entirely scrapped to accommodate only three in their place. It's all a bit hazy, but if 'Aquaman' is any indication, they seem to be steering in the right direction.
As for 'Shazam!', this is the one DCEU film I have been least excited about, but I am willing to keep an open mind since we have seen only a short teaser that wasn't half bad. I am primarily biffed since during the early stages of development of the film, fans were promised a Black Adam appearance and Superman cameo, none of which seem to be happening as of now. While I admit that Zachary Levi in the role does look promising, I am still not sold on the bright red suit and no holds humour. Directed by David F. Sandberg (Lights Out) and co-starring Mark Strong as Dr. Sivana, 'Shazam!' hits theatres in April, 2019.
Read More: Upcoming Thriller Movies
6. Hellboy (April 12, 2019)
The first trailer for 'Hellboy' released only days ago, and this is what I have to say about it. They have absolutely nailed Hellboy's look, with David harbour (Stranger Things) playing the titular role, almost unrecognisable under all that makeup and CGI, but I also know that the reviews for the film are going to scream tonal inconsistency. Blame it partially on Marvel's success, but the general audience's perception of superhero movies has changed vastly since what it was in the days of 'The Dark Knight'. While interviews suggested that the film would be perceived more as a character study and a deeper dive into the conflicted psyche of Hellboy with mature themes that would warrant the R-Rating more than the fantasy violence, the trailer is quite contrarily replete with a lot of jokes that don't seem to land. However, the fantasy and R-Rated slasher action bits look insanely intense, as do the monsters that Hellboy battles. This film is going to serve as the long overdue reboot of the character following 'The Golden Army', and while I am still bummed out about Perlman and Del Toro not returning, I can give this a chance. With Ian McShane and Milla Jovovich completing the cast, they have my money, for now.
Read More: Upcoming Fantasy Movies
5. Avengers: Endgame (April 26, 2019)
Tony Stark, adrift in space with no food or water. Cap, Thor, Black Widow and Dr. Banner back on Earth, defeated, desolate, and without hope. Spiderman, Dr. Strange, Winter Soldier, Black Panther, Groot, Star Lord, Mantis, Drax, Nick Fury, Wanda and Falcon, gone with the wind. This is what the snap did to our favourite heroes, while Loki, Gamora, Heimdall and Vision seem to be lost forever. The teaser trailer showed all this and more, and while for others, it may have been missing any action sequences to boast of, and no impressive set pieces either, for me, it perfectly sets the tone for the delirious aftermath of the one successful cinematic attempt at an apocalypse, even if partial, in the history of the world.
Apart from that, the teaser did offer some real surprises too. Scott Lang, who was absent from the scene in 'Infinity War' but later appeared in 'Ant Man and the Wasp' seems to have found a way out of the Quantum Realm where he was stuck in the post credits scene. Marking another much awaited return to action is agent Clint Barton, who has been missing from action for far too long, since 2015's 'Avengers: Age of Ultron', and this time, seems to have donned the role of 'Ronin' as an alter ego, alternatively spelled badass. Another interesting thing to see would be Captain Marvel's role in salvaging the situation following her solo movie and introduction as virtually the strongest character in the Marvel cannon, the one way among 14,000,605 the Avengers win, and how the heroes disintegrated following the snap come back, because let's face it; 'Far From Home' and 'GOTG3' have been announced already, and we know they are coming back. The frenzy for the film has lobbied fans to write petitions to NASA for bringing Tony Stark back home, and while all of this is in good fun (hopefully), if that doesn't define a fandom, I don't know what else does. A sure shot blockbuster record breaker in the making. The film is scheduled to release on .
Read More: Upcoming Horror Movies
4. X-Men: Dark Phoenix (Jun 7, 2019)
Contrary to popular opinion, I am quite drawn to the X-Men Universe as an avid viewer, since they are able to strike a tone that takes middle ground between the light and breezy Marvel offerings, and the dark erstwhile DCEU, especially since the universe was rebooted neatly with a new cast, James McAvoy and Michael Fassbender being the absolute stars of the show. Other cast members including Jennifer Lawrence, Nicholas Hoult, Sophie Turner, Tye Sheridan, Kodi Smit-McPhee, Alexandra Shipp, and especially Evan Peters as the scene stealing Quicksilver reprise their roles from the previous films. '
Dark Phoenix' will be the second retelling of the iconic X-Men storyline of the same name, the first one being merely wasted as a subplot in 'X-Men: The Last Stand'. This one promises to be a faithful adaptation of the storyline with Jean Grey's alter ego being fully unleashed, an in depth look at Jean Grey's childhood and Professor X's role in suppressing Jean's power, while Magneto's power struggle continues. However, since the original storyline involves Jean being struck by a cosmic entity from space rather than her own repressed psyche, we will need another trailer to gain more clarity on that. The first trailer dropped close to a month ago while still seeming to side with the latter origin tale, I was still sufficiently hyped.
Read More: Upcoming Kids Movies
3. Spider Man: Far From Home (July 5 2019)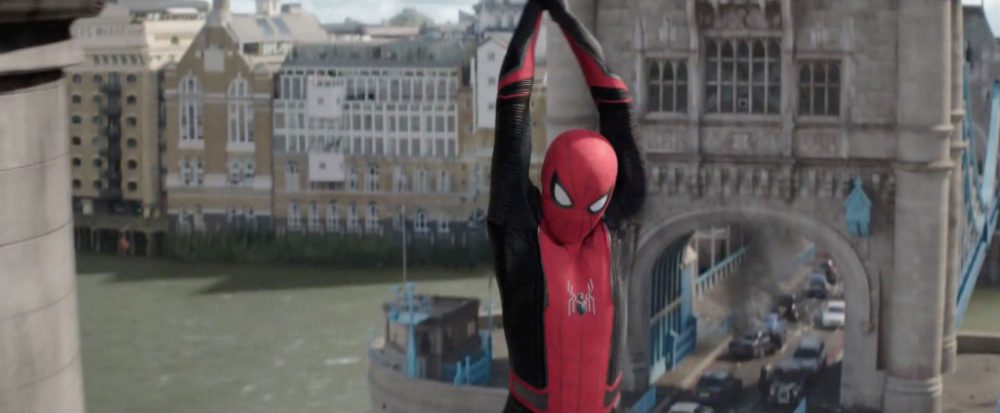 2018 turned out to be an excellent year for Spiderman as a character following the success of all three outings for the web slinger, namely 'Avengers: Infinity War', 'Spiderman' (the excellent PS4 game) and 'Spiderman: Into the Spiderverse', proving that there is no such thing as too much Spiderman and 2019 doesn't look any different in this regard. Being an out and out DC fan, Spiderman is the only Marvel character I personally feel a lot of endearment towards, right from the days of the original animated series to Sam Raimi's trilogy, to Andrew Garfield's incarnation of the character which I happen to love (and not the films), and even the animated Disney XD show. While Spidey's current turn in the MCU has yielded more than impressive results for Marvel Studios, I am still not completely sold on the route Marvel took to establish Spiderman's role in the MCU, which may just be perceived as a sidekick to Ironman, neither am I a fan of the way they ditched the traditional storyline, starting Spiderman out with a multimillion dollar suit.
However, 'Homecoming' did massive business and a sequel was inevitable. 'Spiderman: Far From Home' will be the first film of Marvel's phase IV following the predicted cleanup in 'Endgame', and will see Peter Parker travelling to Europe on vacation, and teaming up with Mysterio to battle the elementals. While the elementals are a nice touch, I am still not sure of the relationship between Spidey and Mysterio, but I have high hopes from the character, solely for the reason that it is being played by Jake Gyllenhaal. Jon Watts returns to direct, and Michael Keaton, Zendaya, Jacob Batalon, Jon Favreau, Samuel Jackson, and Cobie Smulders reprise their roles from previous films.
Read More: Upcoming LGBT Movies
2. The New Mutants (
August 2, 2019

)
Facing numerous reshoots, additional photography, schedule changes and uncertain release dates, 'The New Mutants', another X-Men spinoff. Directed by 'The Fault in Our Stars' fame Josh Boone, 'The New Mutants' is the first in a planned trilogy of horror movies based on the graphic novel of the same name, and the film will focus on five young mutants still coming to terms with their mutations and abilities stuck inside an experimentative secret facility, from where they find escape. The film's first trailer launched over a year ago, but the film was since indefinitely delayed for some additional photography to make the film scarier, and if history has shown us anything, it's that reshoots due to studio intervention have always lead to a mixed bag of results rather than a refined product. The trailer however, does look promising, starring the likes of Maisie Williams, Anya Taylor-Joy, Charlie Heaton, Henry Zaga, Blu Hunt, and Alice Braga.
Read More: Upcoming Video Game Movies
1. Joker (Oct 4, 2019)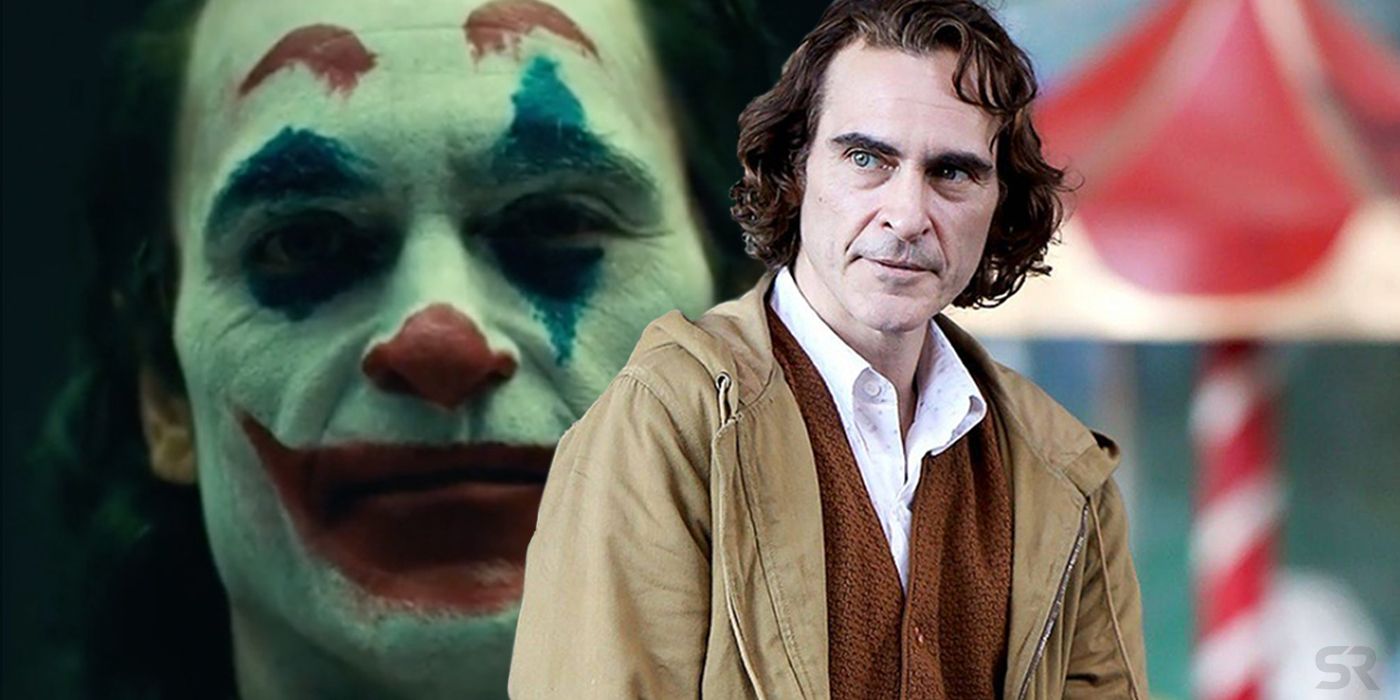 While DC's last outing with villains may not have proved that successful, even if it did get the returns pouring commercially, 'Joker' is all set to probably turn that around. A spinoff prequel, my guess is that 'Joker' isn't in any way related to the DCEU, and will bear no connection whatsoever to Jared Leto's divisive act in 2016's 'Suicide Squad'. My hopes were through the roof when the casting of Joaquin Phoenix as the clown prince of crime, one of DC's (and WB's) most prized properties, was announced, and one look at him merely in clown makeup shut up the naysayers, if any in the first place.
Directed by Todd Phillips (The Hangover trilogy) and co-starring Zazie Beetz and Robert De-Niro (in his first ever comic adaptation), the film focuses on the origins of the Joker as a failed stand up comedian who is driven to insanity becoming a psychopathic murderer. 'Joker' promises to be an intense, performance driven character study and WB intends to launch a company that will only produce standalone DC movies under its name separate from the DCEU, with the release of this film. While I am willing to wager a bet on Joaquin Phoenix's performance alone, a proper teaser/trailer should clear the air a bit. The film is scheduled to release on October 4. 2019.
Read More: Upcoming Zombie Movies
Bonus:
Gambit (March 13, 2020)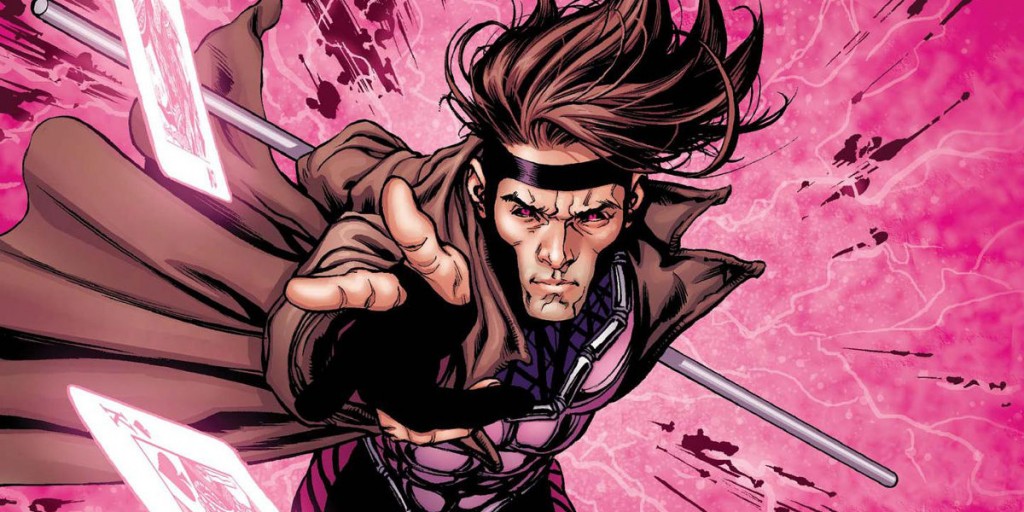 The universe of Marvel is a hub for some great, exciting characters and with its films, the MCU has started to scratch the surface of bringing them on-screen. We first, and yet last, saw Gambit in 2009's 'X-Men Origins: Wolverine'. Since then, there has been the talk of making the Gambit film, and once Channing Tatum was cast in the lead role, the film seemed to have grounds for production. Or so it seemed. For the past couple of years, the film has gone through nothing but changes. Directors have been signed on and off, and even the tone of the script has been changed. Turns out, we might have a romantic comedy on our hands! Anyhow, things seem more settled now, and if all goes well, we could finally have the film we've been waiting so long for.
Wonder Woman 1984 (June 5, 2020)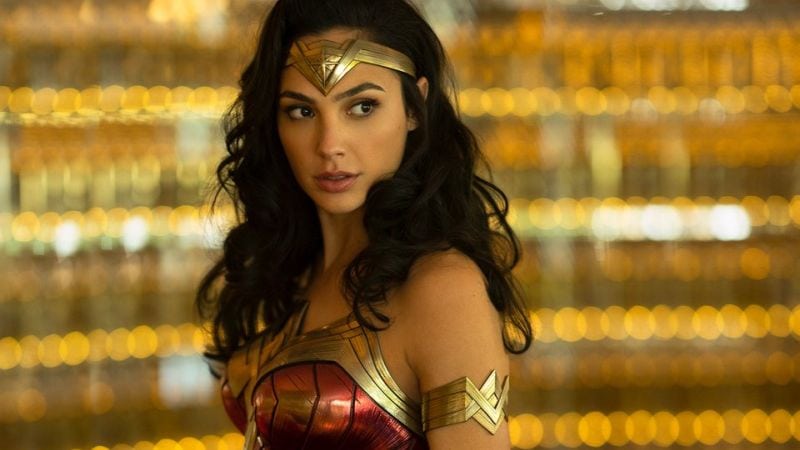 Behind the success of DC Extended Universe is 'Wonder Woman'. Keeping aside the comparisons to the success of MCU, I was really sceptic about the path that the DC movies were taking. It started okay with 'Man of Steel', but with 'Batman vs Superman' it all went downhill. Hadn't it been for Gal Gadot's impeccable 'Wonder Woman', the time of DC would have been over even before it started. But they seem to be on the right track now and some exciting new projects have been lined up, the most anticipated of them is the sequel to 'Wonder Woman'. The last time we saw Diana Prince, she had lost her love interest in a plane crash, and the World War was over. As the title suggests the story will pick up a couple of decades after the events of the first film and will pit the Amazonian warrior against a new enemy.
Read More: Upcoming Animated Movies