When we talk about the best actresses working in Hollywood today, the first few names that instantly strike our mind are probably Marion Cotillard, Cate Blanchett, Kate Winslet and Nicole Kidman. But there's also this wonderfully talented actress named Kirsten Dunst whose name often gets buried under these contemporary greats. Dunst burst out on to the scene at the age of 12 with 'Interview With the Vampire' for which her performance as Claudia earned her Golden Globe nomination for Best Supporting Actress. She has gone on to star in numerous romantic comedies, dramas and has proved herself to be an actress of exceptional range and skills. Typically, most Kirsten Dunst movies come under the romance category but her choice of movies in the genre have been remarkably diverse. So with all that said now, let's take a look at the list of top 12 Kirsten Dunst movies.
12. Little Women (1994)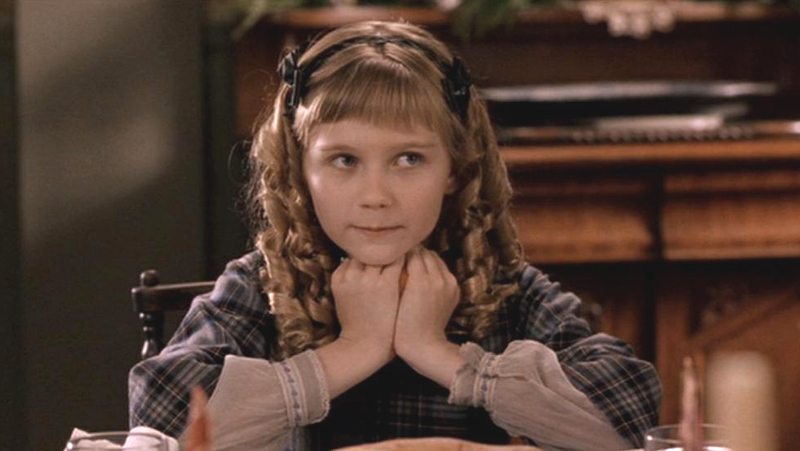 Gillian Armstrong's heartwarming family drama starring Wiona Ryder, Gabriel Byrne and Susan Sarandon tells the story of a family, including four sisters and their mother, who struggle to live in a land wrecked by Civil War. Dunst plays a cute little girl, romantic, moody, charming and affectionate. She was just 12 at the time and her age came in handy for the role as her inherent innocence, sweetness rightly played on to her character. She won the Young Artist Award for her performance in the film.
11. Interview With the Vampire (1994)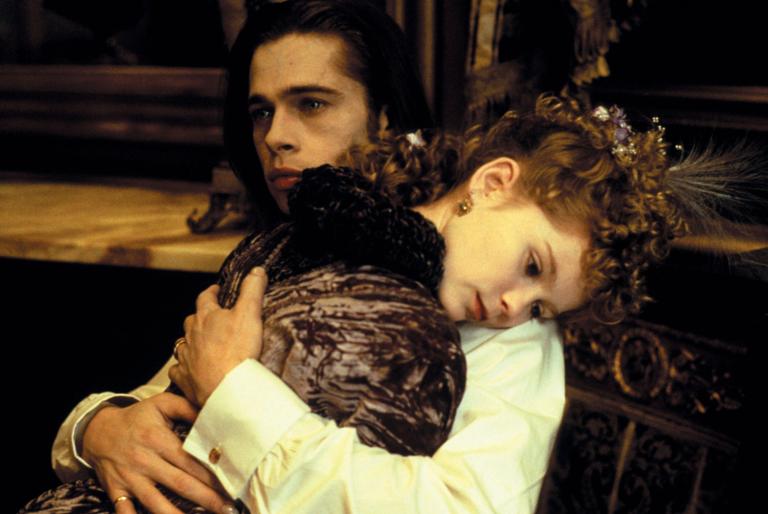 Dunst delves into the dark realms of sexuality and death in this fantasy horror at an incredible age of 12. Starring alongside two of the most iconic movie stars in Hollywood history, Dunst is fiercely magnetic and remarkably forthright in her portrayal of the character which is possibly the most emotionally demanding role for a child actress. Her Claudia is a gloomy, melancholic 10-year-old who is turned into a vampire and to have delivered a performance of such emotional weight and maturity at an age of 12 is nothing short of miracle.
10. Crazy/Beautiful (2001)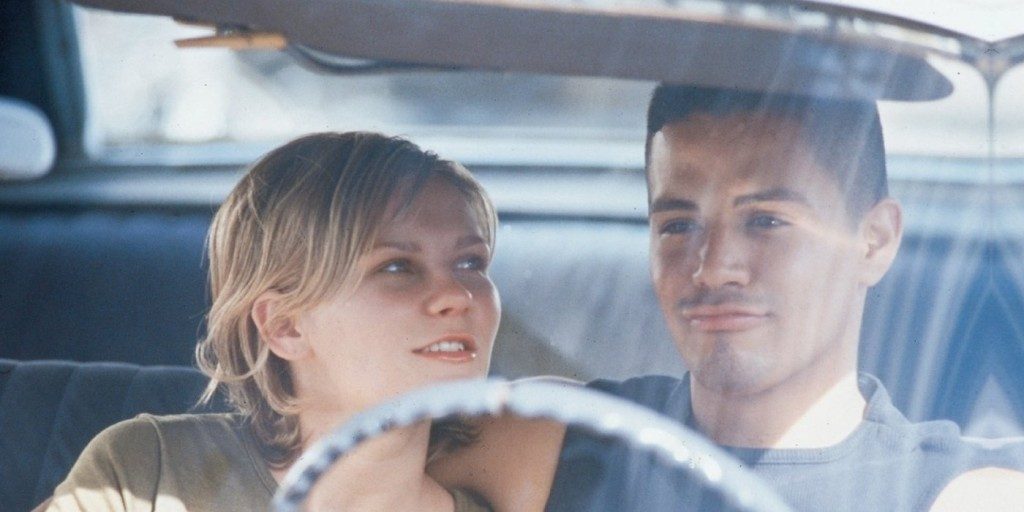 'Crazy/Beautiful' is a film that tries to be many things but ultimately ends up being a forgettable affair partly due to its flawed writing and lack nuance in handling the subject. However, Dunst's performance in the film stands out and is the redeeming quality of the film. Her surprising chemistry with Jay Hernandez makes for an engaging experience even though the film loses track on a number of occasions. Dunst is sharp, witty and displays remarkable vulnerability here as a troubled woman who has no control of herself and madly falls in love with a man whose aspirations and ambitions are hampered by their tumultuous relationship.
9. Wimbledon (2004)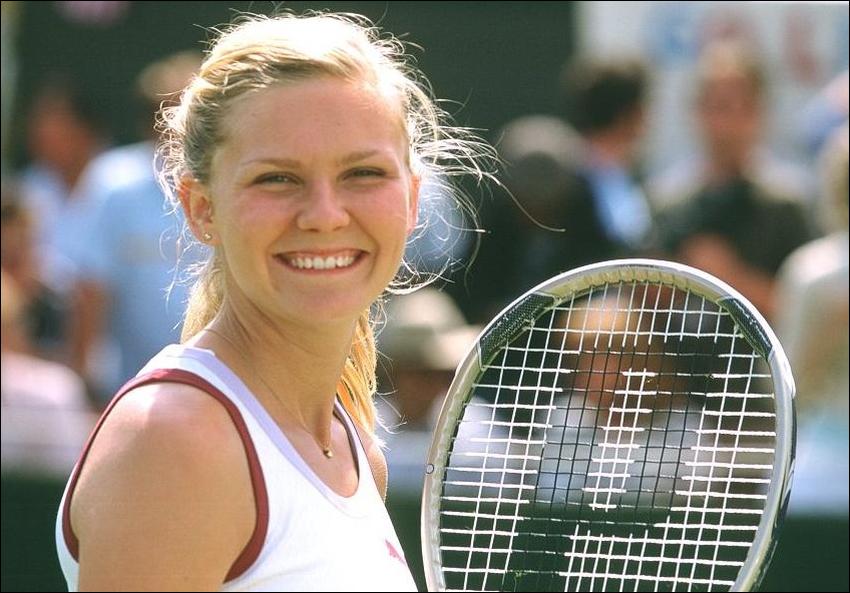 This British rom-com features Dunst alongside Paul Bettany who plays a professional tennis player who seems to have lost his touch but comes across a young, talented player on the women's circuit who helps him shape up his life and ambition. Bettany very nearly steals the show here but Dunst charms equally as a lovely girl, so full of exuberance and liveliness and despite flaws in writing, she manages to make her character look so distinctive and believable.
8. Bachelorette (2012)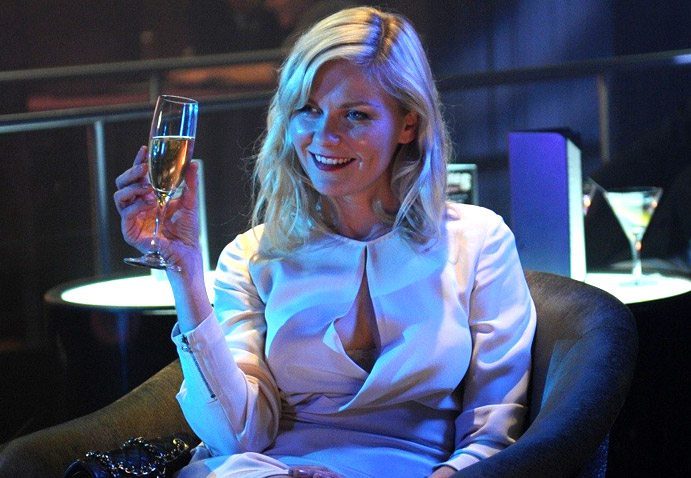 Dunst further proved her versatility in comedy with this lovely little rom-com directed by Leslye Headland. She plays Regan Crawford, a woman in her early thirties who is jealous of her friend getting engaged to someone. She, along with her friends, attend the bachelorette party but things go haywire as they get mixed up in drugs, alcohol and indulge in various other activities. Dunst once again plays the fiery leader of the group and her inherent charisma and flamboyance come in handy for the role which is certainly the most memorable thing about this otherwise forgettable flick.
7. Bring it On (2000)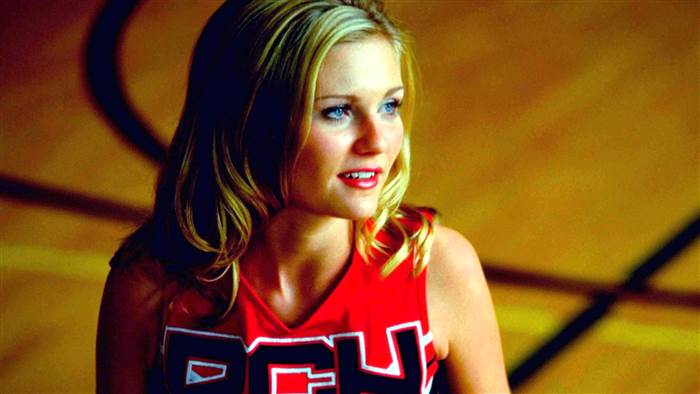 This was Dunst's first major leading role in a movie. In Peyton Reed's exuberant teen sports drama, Dunst plays Torrance Shipman, the leader of the cheerleading team who needs to get the very best out of her team to win competitions. Dunst fits the role like a glove and she manages to bring the required exuberance, liveliness and charm to the role that turns the film into an exhilarating experience despite its trite plot-line and occasional narrative meandering.
Read More: Margot Robbie Movies and TV Shows
6. Spider-Man Trilogy (2002, 2004, 2007)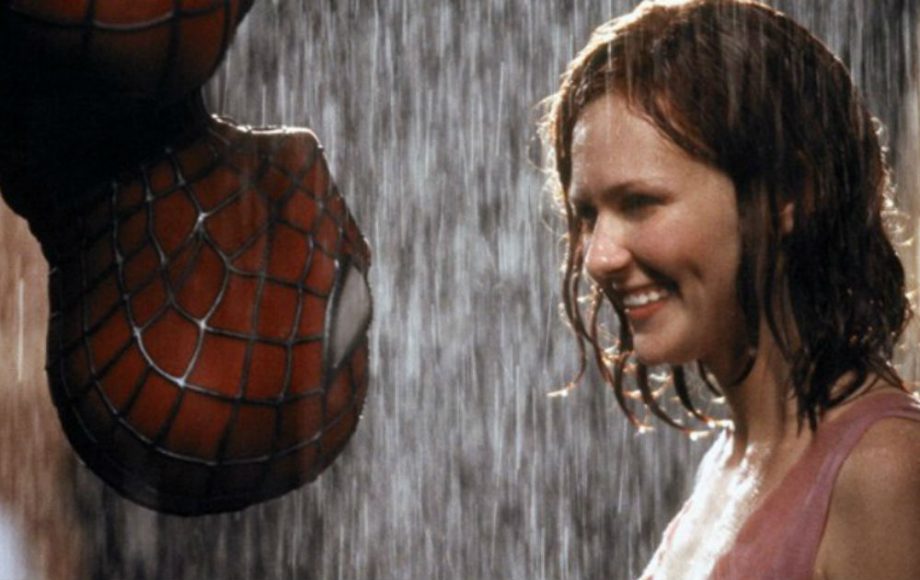 Sam Raimi's highly popular 'Spider-Man' trilogy stars Dunst as Mary Jane Watson, Peter Parker's love interest. This isn't a particularly great piece of acting and the role doesn't demand a lot from her but she owns Mary Jane and brings a certain charm to the role that elevates the fun element of the entire trilogy. She's incredibly sweet and affectionate and sweeps us off with her charm that makes all 3 movies endlessly watchable.
5. All Good Things (2010)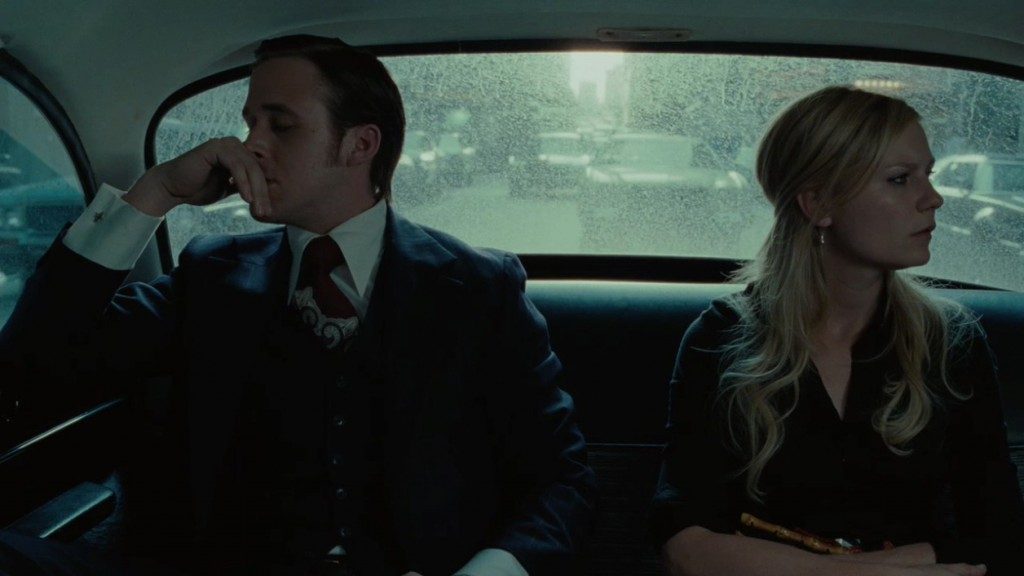 Not a particularly great movie but Dunst's performance makes for an immensely satisfying experience. Directed by Andrew Jarecki, this romantic thriller depicts the life of a mysterious, wealthy real estate businessman who is linked to a series of murders including his own wife with whom he had a fiery, tumultuous relationship. Dunst is amazing here and overshadows an equally brilliant Ryan Gosling which really is saying something. She manages to effectively portray the angst, the curiosity, the frustrations of a woman struggling to let herself into her husband who remains quite an enigma.
4. Marie Antoinette (2006)
Sofia Coppola's gorgeously ambitious historical drama chronicles the life of France's iconic queen Marie Antoinette from her marriage to Louis XVI to her reign as queen and the eventual downfall of Versailles. The film is a gargantuan mess and whilst there are moments that really stand out, the overall experience is hugely underwhelming which is a shame for a film of such high ambition. Dunst is stunning in the titular role and she nearly transforms herself onscreen as Marie Antoinette although the tonal inconsistencies get in the way to hamper the grace and charm that she tries to bring to her character.
3. Eternal Sunshine of the Spotless Mind (2004)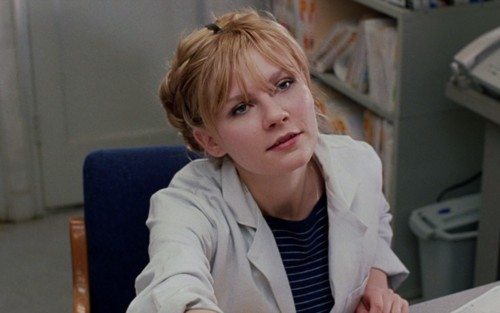 The entire storyline featuring Kirsten Dunst is a stroke of genius from Charlie Kaufman. I wouldn't want to spoil it for those who haven't seen the film yet (I hope there aren't many!) but Dunst's performance here is vital to the story build up and she certainly charms in all those scenes she's been in, particularly the ones featuring Mark Ruffalo. She gives an endearing performance that seems pretty simple on the surface but is so richly intricate and to attain such simplicity whilst managing to stay within the realms of film's tone is nothing short of genius.
2. The Virgin Suicides (1999)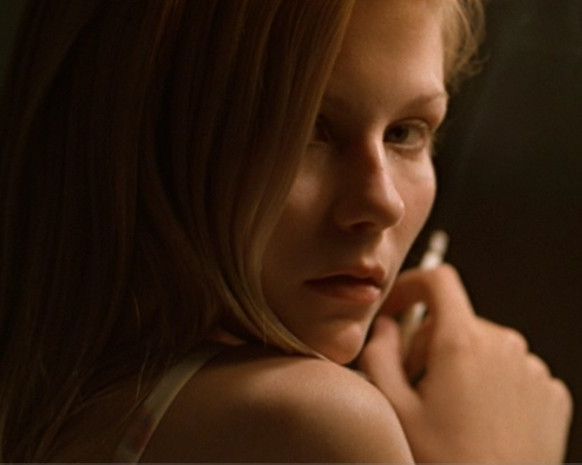 Arguably one of the most underrated movies of the 90s, Sofia Coppola's hauntingly melancholic directorial debut features Dunst in the lead role. She plays an outcast, a rebellious leader of the group of sisters who are isolated by their austere parents. Dunst effortlessly slips into Coppola's vision, delivering a performance of such pristine beauty and tenderness that there's a sense of grounded elegance and sensuality underneath her simmering rage. This is easily one her most challenging roles and certainly one of the best movies she's been in.
1. Melancholia (2011)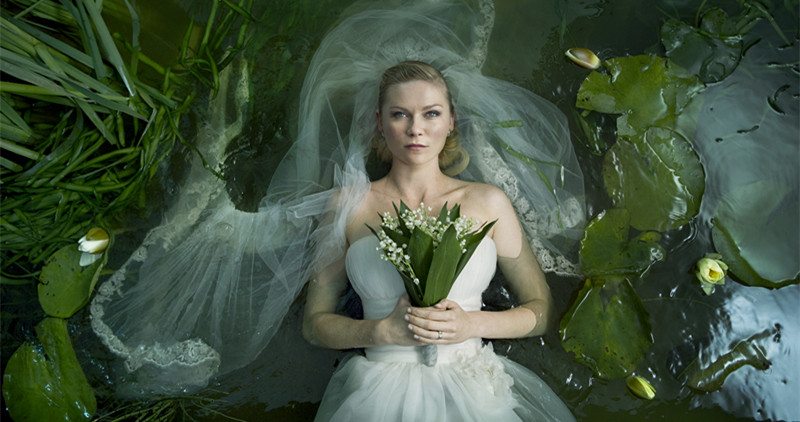 Kirsten Dunst couldn't have asked for a better director to work with than the great Lars Von Trier. While the subjects in his movies remain debatable, the one thing he's brilliant at is getting his actors to act well. Dunst's performance as Justine pretty much defines the thematic core and the overall tone of the film. It's a quintessential Lars Von Trier film performance; generous, nonchalant, eloquent yet fiery inside. While the movie continues to polarize critics, Kirsten's performance received unanimous praise from critics and she deservedly won the Best Actress award at Cannes that year.
Read More:Mila Kunis Movies and TV Shows