Into the Wild is one of those films which you see once in your short lifetime, after which you are never the same again. This is the story of a boy Christopher McCandless who leaves his family and everything he knows to go out and see what the world and life are all about. On the way, he meets many people who like him have no idea what they are doing in life but continue to drift where the current takes them. Chris challenges that same current of life and swims against it. Here's the list of movies similar to Into the Wild that are our recommendations. These are sure to touch the strings of your heart and urge you to find meaning in life. You can watch some of these movies like Into the Wild on Netflix, Hulu or Amazon Prime.
14. On the Road (2012)
Based on Jack Kerouac's 1957 novel On the Road, this movie stars Kristen Stewart, and Sam Riley in the lead does. Fed up with his dwindling career and his father's death, aspiring writer Sal paradise ventures out on his own to find his inspiration in life. On the way – or shall I say on the road – he bumps into Moriarty and his broad-minded and eccentric wife, Marylou. On an enthralling and mind-opening adventure watch as these seemingly insane individuals find themselves in a race against their own youth.
Read More: Movies Like Apocalypse Now
13. Mud (2012)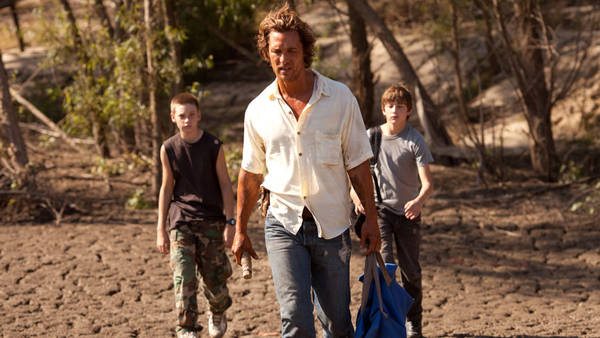 A fugitive at large, Mud (Matthew McConaughey) is a man haunted by love. After killing the abusive husband of the girl he loves, he is forced to hide in the forests near his hometown to evade the police. There he meets two teenagers Ellis (Tye Sheridan) and Neckbone (Jacob Lofland) who are searching for an adventure. A coming-of-age film for both teenagers and the adult lost in his life, this movie represents the paths we have to take when we get lost on our way to love. We think we can change the world with our sheer will when it's the world that is changing us.
Read More: Movies Like Memories of Murder
12. The Way Back (2010)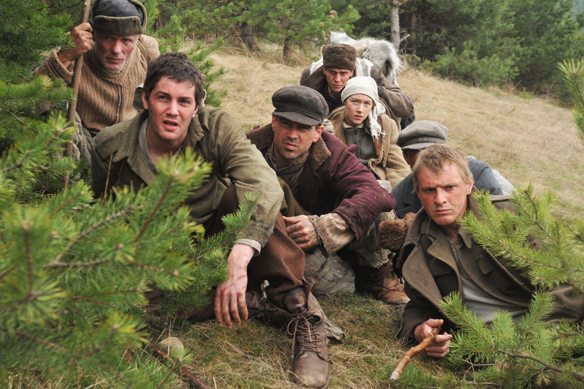 A story of survival in the most extreme weather conditions. Escaping from Communist Russia through the Siberian Gulag in 1941 when World War II was at its peak, a group of survivors must try to stay alive against all odds. They must face the harshest conditions seen in nature while dealing with several moral and ethical dilemmas. 'The Way Back' is laid ahead of the group of survivors. It is walking on that path and reaching their destination which will test their patience and endurance.
Read More: Movies Like Bicycle Thieves
11. The Secret Life of Walter Mitty (2013)
Walter Mitty is an introvert always lost in his thoughts, never able to gather the courage to talk to the people around him. He has a vivid imagination which frequently takes him to the land of his dreams but leaves him right where he started. When an important photograph is lost on his watch, Walter must travel the length of the world across Greenland, England, Middle East, and many more exotic places to reach where his calling lies. A must-see for all loners and creative people; this film tells you how the explosions of your strange imagination can become what's unique about you, not what is wrong with you.
Read More: Movies Like Bolt
10. 127 Hours (2010)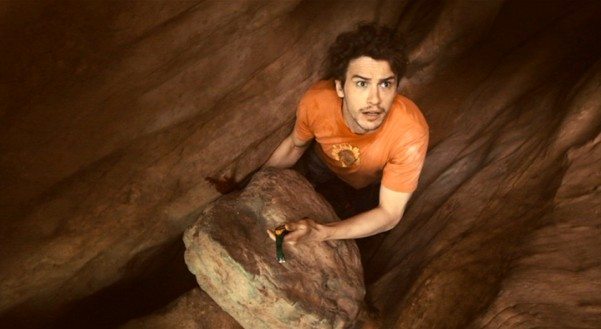 A story of sheer survival and perseverance, this is 127 hours. A real story based on the life experience of Aron Ralston, this movie shows how difficult it can become to live when you know you're slowly dying. Trapped in an isolated canyon between two stone walls with his right hand stuck in a boulder, Ryan must decide whether he wants to die slowly and painfully far from his loved ones or force himself out of the mouth of his impending doom to tell his unbelievable story. Just like 'Into the Wild' it tells what happens to a man's character and thought process when he experiences solitude.
Read More: Movies Like Scarface
9. The Way (2010)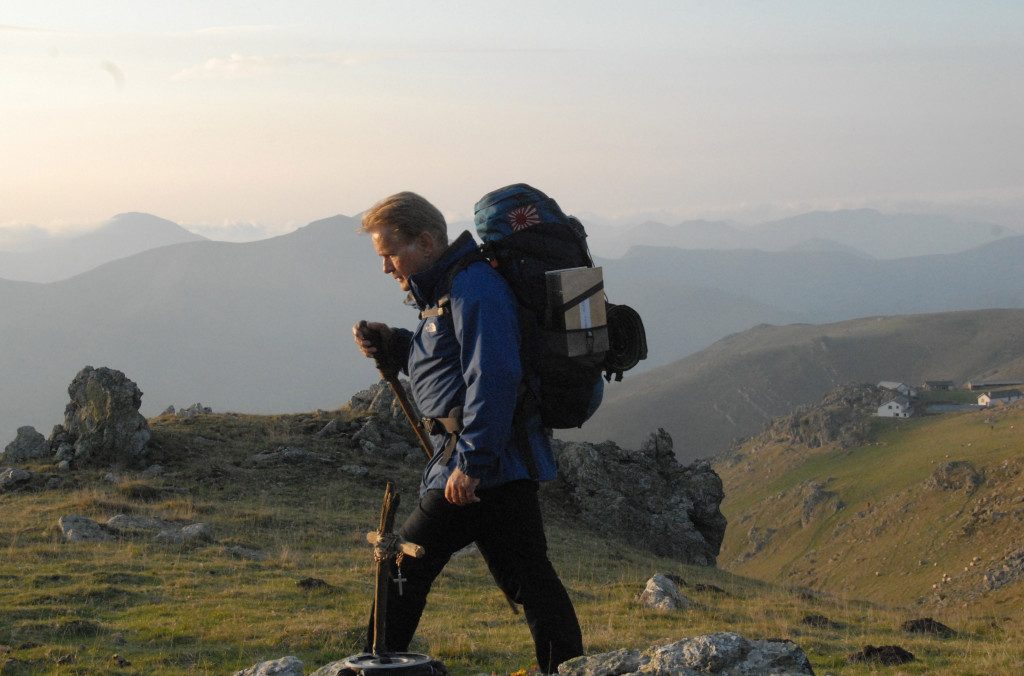 If you have read 'The Pilgrimage' the bestseller novel of Paolo Coelho, you have an idea about the magic that Camino Santiago can have on your life. If not, let me welcome you to a snapshot of that journey. Not based on the aforementioned book; The Way is a comedy and drama revolving around this world-famous path to self-discovery and how it affects the life of an American doctor. Held tight by his common and monotonous life, Tom has come to Spain to collect the remains of his son who was on a pilgrimage to the Way of Saint James. To honour his son's final wish Tom ventures out on the pilgrimage himself. What he doesn't expect is a bildungsroman being crafted out of his trip, as he meets several others like him who are trying to find their real purpose in life.
Read More: Movies Like The Social Network
8. Gravity (2013)
Getting lost in the wild is easy especially if you compare it to getting lost in the space. Latter may be less likely but is hundred times more deadly and dangerous if not more. Dr Ryan Stone (Sandra Bullock), an American astronaut, is on her first shuttle mission. During a routine servicing, her shuttle is hit by space debris, and she is left alone in a damaged shuttle orbiting the Earth. The only companion Ryan had -Matt Kowalski (George Clooney)- is dead, and now it is up to her to save herself or die in the cold and desolate frontier where her loved ones won't even be able to find her body.
Read More: Movies Like The Usual Suspects
7. Life of Pi (2012)
A brilliant coming-of-age and survival movie starring Irrfan Khan, Life of Pi is a story that can be true or fiction depending on whether you can believe the unbelievable or not. Shipwrecked while travelling from India to Canada, Pi Patel has lost all his family to the weltering sea. He remains in a lifeboat surrounded by a hyena, orangutan, and a Royal Bengal tiger of the name Richard Parker. Struggling to stay alive in the unforgiving sea while fighting and training the hungry tiger bent on ripping him to shreds, Pi will need not only survival skills but a strong soul to cross this gauntlet of destiny.
Read More: Movies Like The Bourne Series
6. The Diving Bell and the Butterfly (2007)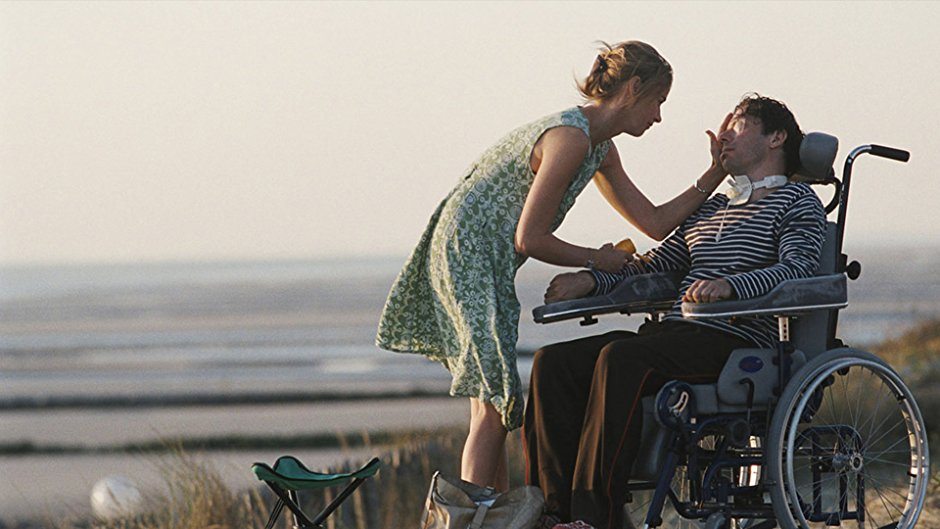 After suffering a massive stroke, a magazine editor Jean-Do has been rendered comatose by the infamous locked-in syndrome. Not able to speak, or even move a muscle of his body his life seems to have ended. Capable of hearing and feeling everything around him, Jean chooses not to give up and build his life up from scratch. A story about sheer survival and finding your soul all over again, watch as this dramatic tale comes to life and shows that you shouldn't accept defeat anytime in life.
Read More: Movies Like Lady Bird
5. Wild (2014)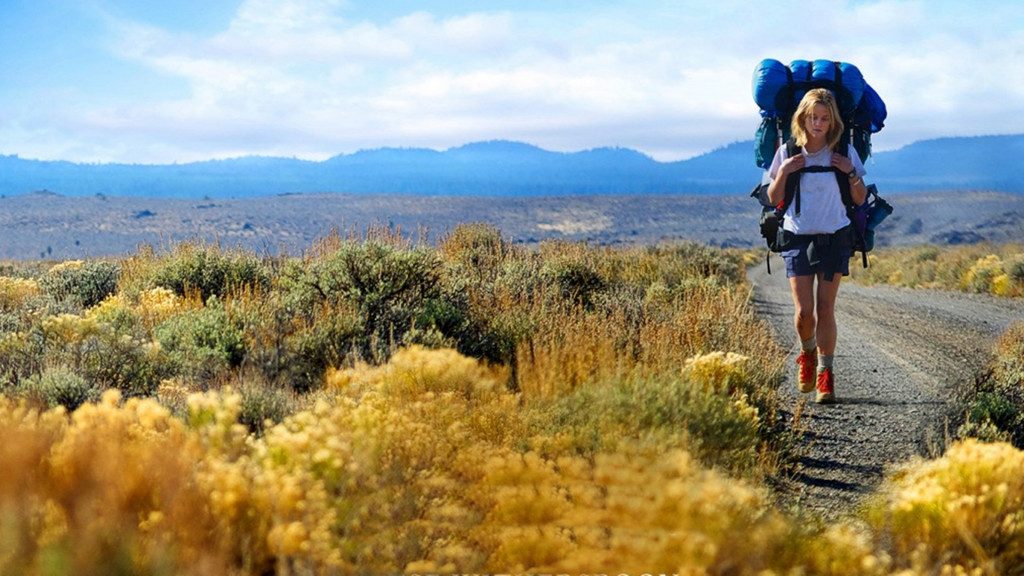 Left alone on the crossroads by her ex-husband, Cheryl has a decision to make. Whether to continue numbing the pain of her solitude and the death of her mother with drugs, anonymous sex, and a stream of reckless behaviour. Or make a change. Driven by a need to come out of her dark lifestyle, Cheryl ventures out on a solo hike. Walking 1100 mile alone and meeting various kinds of people on the way, the lost soul must hit rock bottom before she can make her journey upward towards mending her mind and body.
Read More: Movies Like American Gangster
4. Room (2015)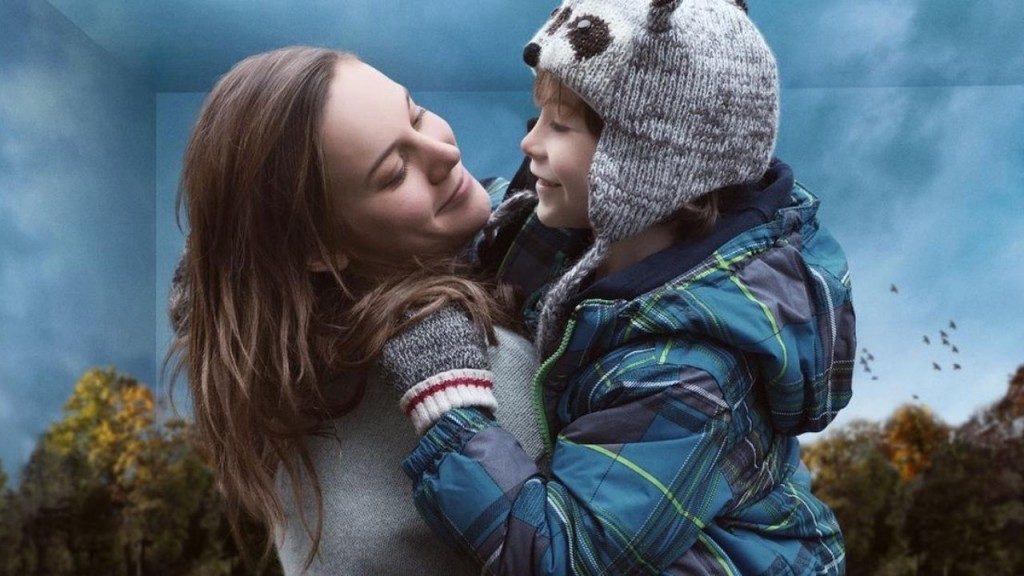 Jack is an inquisitive and curious five-year-old who has been living with his loving mother Joy (Brie Larson) in a room since he was born. Having raised his only child in captivity all these years, Joy wants nothing but to give him a life, as normal as possible. With her vivid imagination Joy caters to Jack's constant questioning, and fulfills his every curiosity with a euphemism. But when Jack gets restless, both of them attempt a risky but necessary escape from their confinement.
Read More: Movies Like Crimson Tide
3. The Revenant (2015)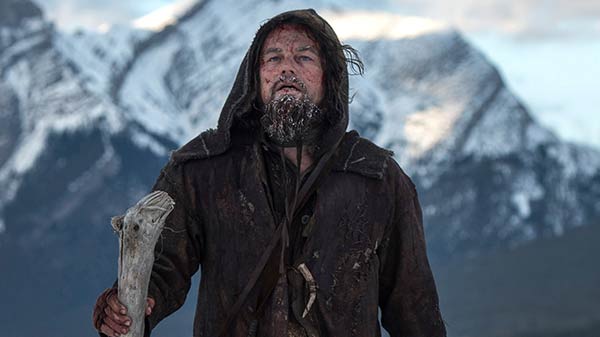 Hugh Glass has been left to die by his nemesis, John Fitzgerald. Attacked by a bear and close to death in a vast terrain covered with nothing but ice, Glass is standing on the doors of Hell. But he denies Thanatos for one last time to exact vengeance on the man who betrayed him and his innocent son. Fighting with not only his own body which is willing to give up any time but also one of the most extreme conditions known to man, this is the story of a man who has exhumed himself from the grave. Leonardo diCaprio has given an exquisite performance in this film for which he won after all these years a much deserved Oscar.
Read More: Movies Like Taxi Driver
2. Cast Away (2000)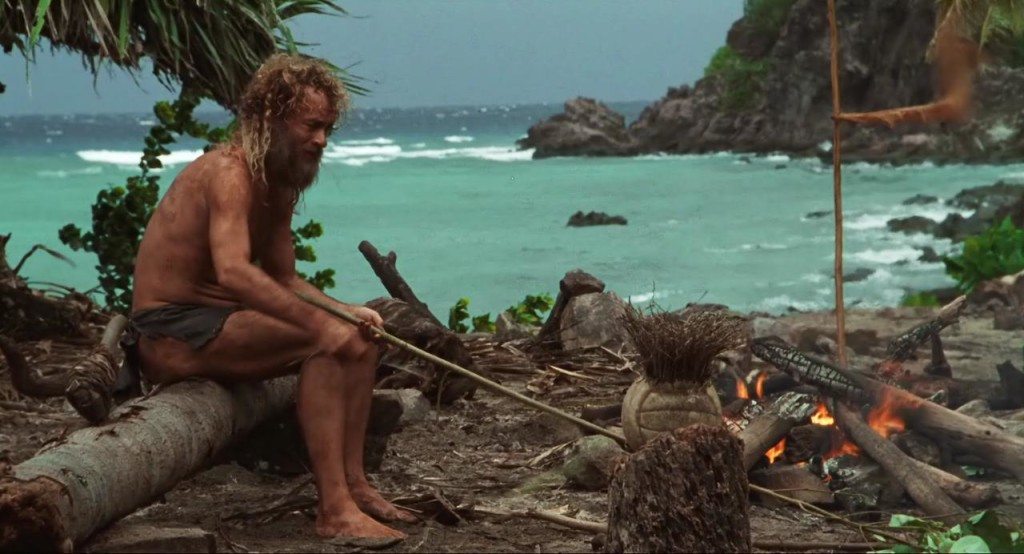 Stuck on a deserted island after a plane crash, FedEx executive Chuck Noland (Tom Hanks) must fight a losing battle. Enduring physical fatigue on a desolate island, the lonely man who is slowly losing his patience has to make his mind strong and fight the demons inside. A beautiful and thought-provoking film, Castaway tells us why human contact is necessary for a man's survival and how he may lose his mind if left alone. Fighting with the forces of nature and a wide-open ocean, the FedEx delivery guy must make his final delivery as he tries to reach home to his family and loved ones.
Read More: Movies Like 2001: A Space Odyssey
1. The Motorcycle Diaries (2004)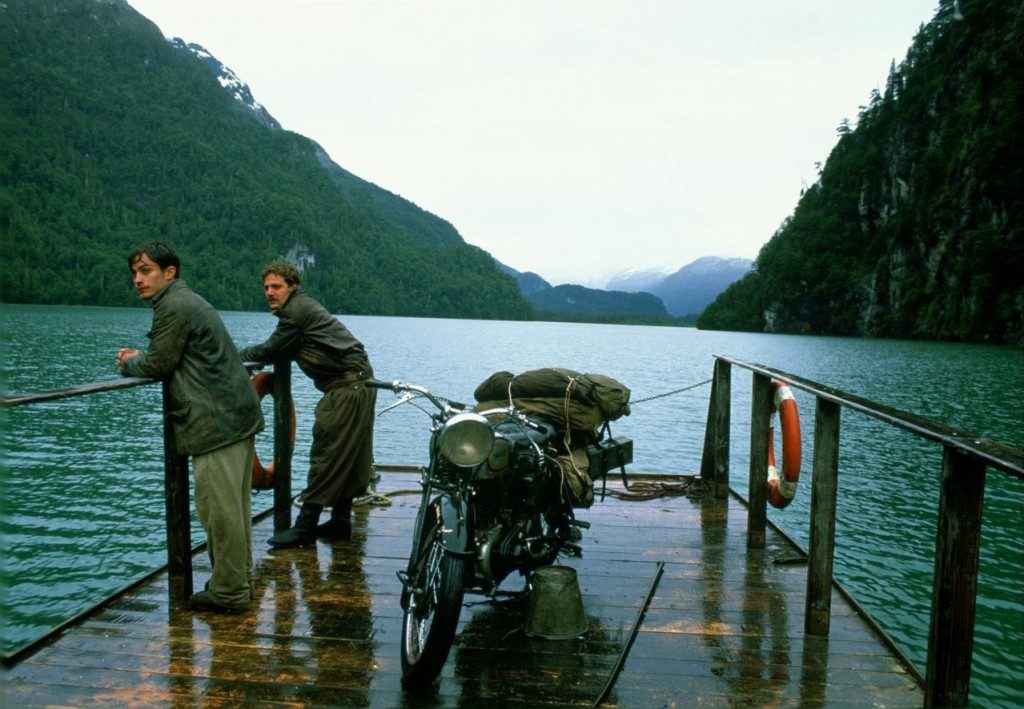 Ernesto 'Fuser' Guevara better known as Che Guevera is a man a lot of people claim to know, especially the youngsters wearing the hippie t-shirts with his photo on them. A Bolivian revolutionary, Che Guevera is famous for supporting Fidel Castro's regime and dying for the freedom of his motherland. But who was he before he became a ruthless warrior? The movie shows the great Che Guevera as a young medical student roaming the South American countries on a hunch. Rather than having fun, Che ends up realising the real problems of the South American people and fighting for their cause. The story of an epic revolutionary, this film is a must watch for all youngsters searching for their life's purpose.
Read More: Best Travel Movies