The Bourne is series is one of the best spy thrillers. With dangerous action, twist and turns this spy thriller make a unique impact on the audience. Here's is the list of similar spy movies like The Bourne Series (Bourne Identity, Bourne Supremacy, Bourne Ultimatum, Jason Bourne) that are our recommendations. You can also watch some of these movies like Bourne Identity on Netflix, Hulu, or Amazon Prime.
10. The Man From U.N.C.L.E.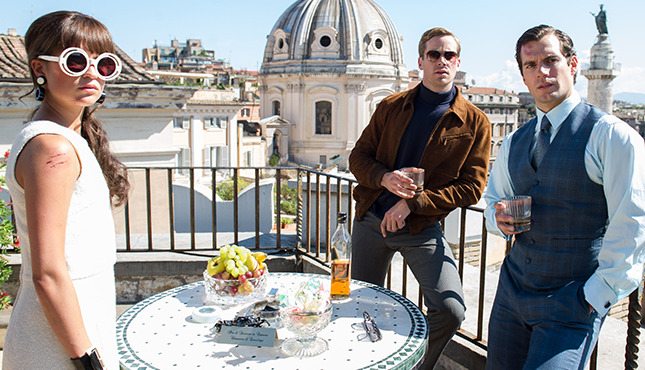 Adaptation of 60s classic television show by the same name. Napoleon Solo (Henry Cavil) is a CIA agent has different ideals with KGB agent Illya Kuryakin (Armie Hammer) and they have to work together to stop a nuclear attack. With terrific opening action sequence that sets Illya and Napoleon character at odds with one another that was a great throwback to 1960s.
Read More: Movies Like Sicario
9. Taken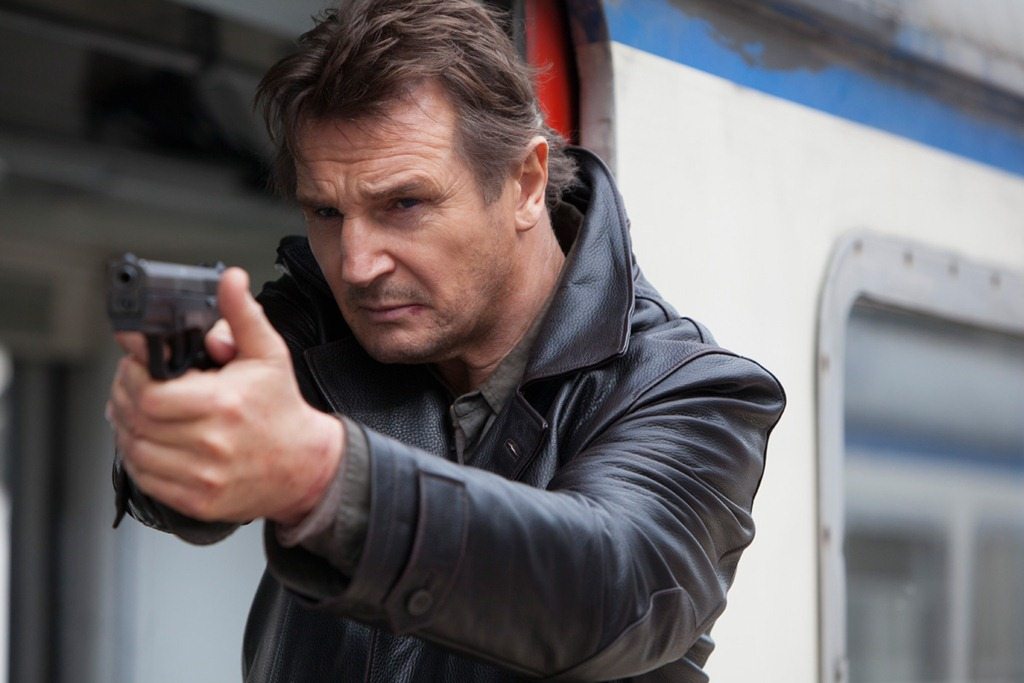 It is a high octane exhilarating action movie. Bryan Mills (Liam Nesson) who's an ex CIA agent but now he lives a normal life and he sees his daughter as much as can because he is divorce. One day when his daughter goes to France, she gets taken away and now Brayan starts to find his daughter before time runs out. Niam Lesson is perfect in perfect in every aspect of the movie. This movie has all the elements and ingredients which is required to make an action thriller.
Read More: Movies Like The DUFF
8. Speed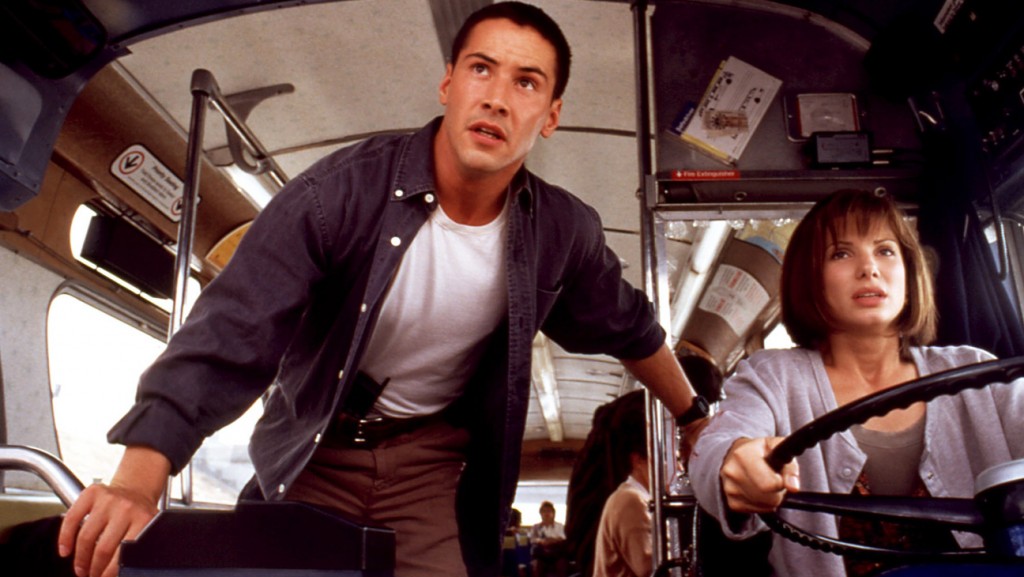 This movie was a commercial hit and also a critical success. Officer Jack Traven (Keanu Reeves) and Harry (Jeff Daniels) are a partner in charge is disposing and disarming explosives for LAPD. Howard Payne (Dennis Hopper) a terrorist hold an elevator full of people for ransom but Jack and Harry save the hostages and in an unfriendly confrontation Howard are presumed dead in an explosion but somehow Howard saved himself and plot another bomb on a bus and from here movie starts to take place. The desirable cast of the movie makes it one of the great action flicks.
Read More: Movies Like Marley And Me
7. Mission Impossible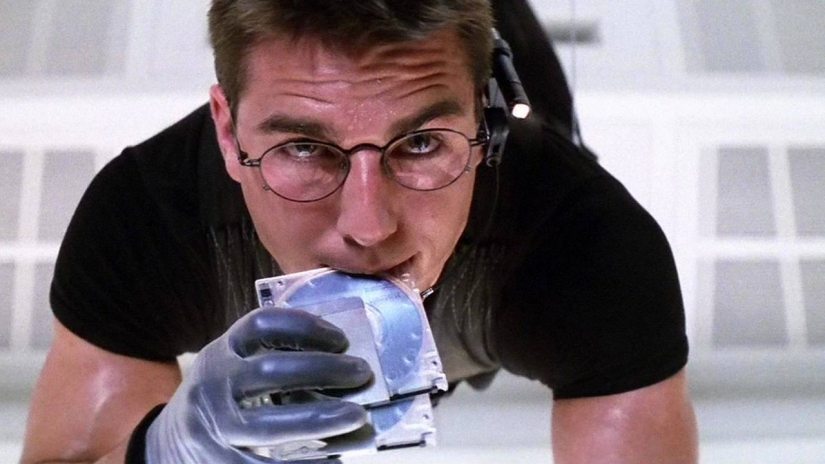 The first film in mission impossible series. Ethan Hunt (Tom Cruice) is a part of spec ops mission and Jim Phelps (John Voight) is the leader of the team but their whole crew died in this mission except Ethan. IMF thinks that Ethan is behind all this. So they try to capture him but he escapes and starts to find on his own that who behind all of this. Mission Impossible series is one of the best spy thrillers in every aspect of modern gadgets, dangerous stunts, great locations.
Read More: Movies Like Dazed and Confused
6. Inside Man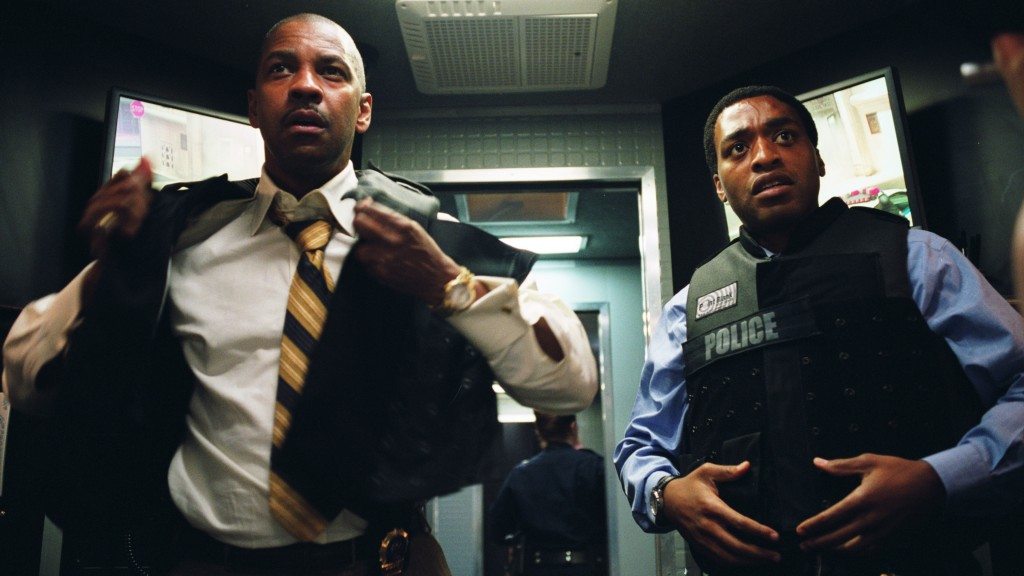 Inside Man is basically heist movie, not a spy thriller. Dalton Russell (Clive Owen) and his group of friends are robbing a bank but Detective Keith Frazier (Denzel Washington) doesn't know why are these people robbing this bank because he is not convinced that it is actually a bank robbery. He knows something is up. This movie has great humor time to time to break things up. The film unfolds at a nice pace satisfying its audiences.
Read More: Movies Like Caroline
5. Skyfall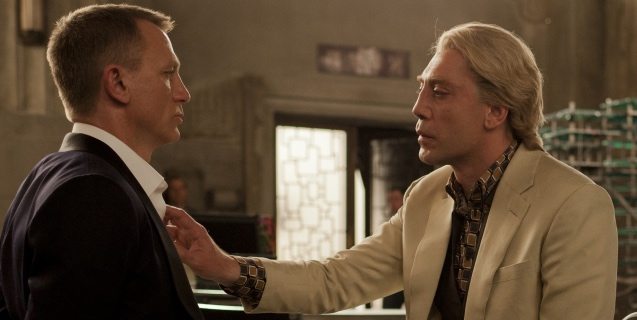 Skyfall is 23rd James Bond movie but it is different from other bond movies because there are no modern gadgets used. James Bond (Daniel Craig) trying to stop Raoul Silva (Javier Bardem) who have critical information about undercover agents. He is revealing their identities on the internet. Silva wants to kill M (Judi Dench) whom he blames for his ruin. The mind-blowing direction and great background score make it a whole package.
Read More: Movies Like Blue Crush
4. Tinker Tailor Soldier Spy
Based on a classic novel of the same name "Tinker Tailor Soldier Spy" unfolds the time of 1973 cold war. A retired and disgraced MI6 operator George Smiley (Gary Oldman) is approached by British Government to come out of retirement for one more secretive and dangerous mission. In heart of the cold war, a top-secret solvent spy has infiltrated the highest echelons of the government of the united kingdom Mr. Smiley has to uncover the mole before secrets of MI6 become compromised. Director Tomas Alfredson crafted a stylish thriller.
Read More: Movies Like Contagion
3. Die Hard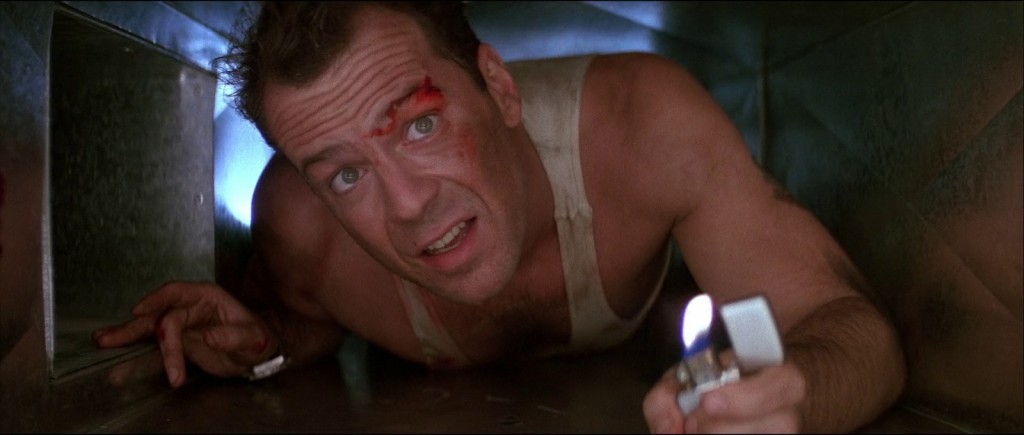 Die Hard is an unique action film of its time. It has a brilliant script and a very good direction. Die Hard is a story of John McClane (Bruce Wills). He is at Nakatomi Plaza in Los Angelis where his wife works. Then 12 people take control of the building and take people as hostages. Gruber's (Alan Rickman) plan is to rob 640 million but John starts to create a problem for him. Die Hard has great action, great characters, and great villain — it has everything you want in an action movie.
Read More: Movies Like Van Helsing
2. Heat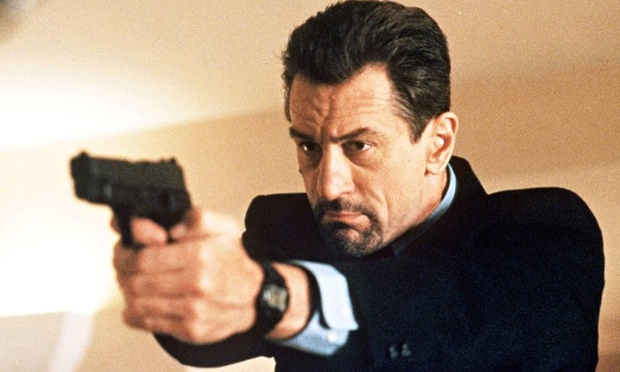 This is the most stylish and realistic heist movie ever created. Heat's story is based on the exploits of former Chicago police Chuk Adams. Neil McCauley (Robert De Niro) robs 1.6 million in bearer bond from an armored car but during the heist, Waingro kills the guards. LAPD lieutenant Vincent Hanna (Al Pacino) starts to investigate the heist and tries to catch the crew but McCauley is a mastermind and Hanna is a guy assigned to guess his next move. It is an intense phonemically well-acted and almost perfect on every level.
Read More: Movies Like I Am Number Four
1. Argo
Won the Best Picture Award at 85th Academy Awards. Need I say more? This movie is based on true events that happened in Iran. On November 4, 1979, Iranian Activists attack the United State Embassy in Tehran and they take 60 Americans as a hostage but 6 of them avoid capture and hide in Canadian Ambassadors home. The U.S. government starts an extraction mission. Tony Menden (Ben Affleck) a CIA agent plans a perfect rescue mission. The movie also won the Academy Award for Best Adapted Screenplay and Best Film Editing. The Breathtaking and unexpected turns make it a must watch.
Read More: Movies Like The Game