In "Sicario, we follow FBI agent Kate Macer (played by Emily Blunt) when she is sent to Mexico after drug violence escalates in the USA Mexico border. Her goal is to eradicate a drug cartel responsible for a bomb that had killed members of her team. It has a lot of tension and approaches very political subjects. The movies in this list are either related to a FBI mission, war or have a similar thrilling atmosphere. We have tried to come up with a list of films similar to Sicario that are our recommendations. If you are interested, you might be able to stream some of these movies like Sicario on Netflix or Amazon Prime or even Hulu.
15. Savages (2012)
For those more interested in the drug cartel side of "Sicario", you have "Savages". In this film, we follow the former Navy SEAL Chon and his best friend, Ben, who are successful entrepreneurs producing and dealing high-quality weed. However, when their shared girlfriend is kidnapped by the Mexican drug Cartel they must face it and save her. What is more interesting about this movie is that there is not really a line between good and evil. Besides, the cast has some great actors like Benicio Del Toro and John Travolta.
Read More: Movies Like Split
14. Snowpiercer (2013)
Set in 2031, the entire world is frozen except for those aboard the Snowpiercer. For 17 years, the world's survivors are on a train hurtling around the globe creating their own economy and class system. "Snowpiercer" is beautifully imaginative with its rather simplistic story. It is a dark social science fiction, a dystopian film extremely original. Chris Evans makes for a wonderfully stoic protagonist, it was an excellent choice by the casting team. Moreover, there is not a dull moment in this movie, it is filled with action, tension and drama.
Read More: Movies Like Annihilation
13. Collateral (2004)
Cab driver Max Durocher picks up a gray-suited man named Vincent. Vincent offers him a large sum of money to drive him to five locations around LA before the night is up. Max accepts but soon realizes that Vincent is a hitman who has been hired to kill five people that night. Tom Cruise and Jamie Foxx are incredible in their roles in "Collateral". They have refreshing and effective performances that bring the movie to the next level. Director Michael Mann managed to capture a different vision of LA, one of unease and uncertainty. That, together with an excellent music score and well-staged action make "Collateral" a superb film.
Read More: Movies Like Heat
12. Prisoners (2013)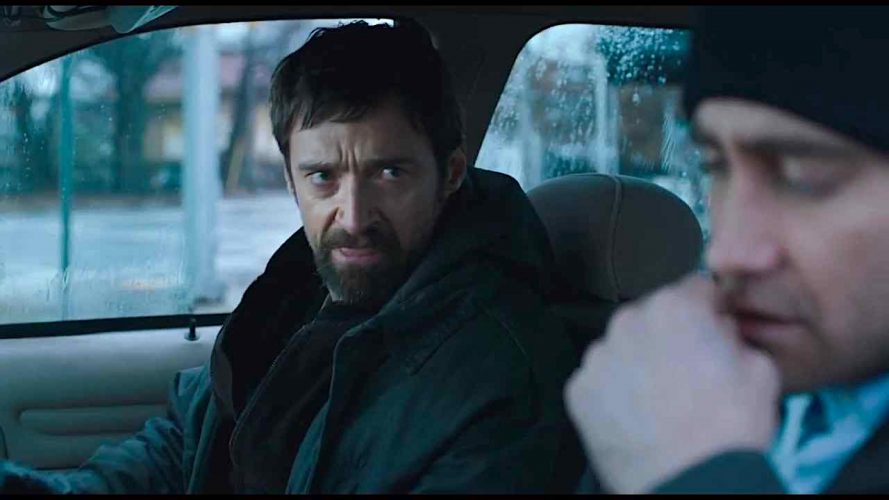 Directed by the same director of "Sicario" (Denis Villeneuve), "Prisoners" follows the quest of a desperate father that takes matters into his own hands after his daughter and her friend go missing. Hugh Jackman and Jake Gyllenhaal have breathtaking performances as the desperate father and detective, respectively. The film would not be the same without them. Villeneuve's masterful directing skills and the suspenseful and well-written story by Guzikowski create a fantastic movie that will surprise everyone that watches it.
Read More: Movies Like Django Unchained
11. End of Watch (2012)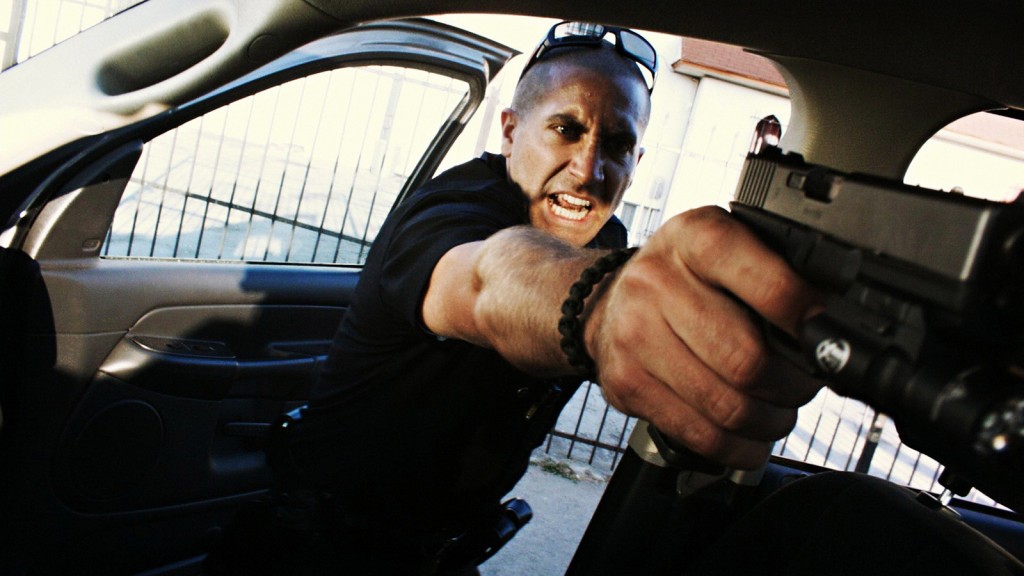 This film follows the daily life of two young police officers in LA who are partners and friends, and what happens when they meet criminal forces greater than themselves. Directed and written by David Ayer, "End of Watch" is a thrilling and suspenseful drama shot in a documentary-style. Additionally, it has two great performances by Jake Gyllenhaal and Michael Peña. They are both convincing and create a lot of empathy for the audience. A must watch if you love tension and twists.
Read More: Movies Like Pirates of the Caribbean
10. The Kingdom (2007)
After a terrorist attack on an American housing compound in Saudi Arabia, FBI agent Ronald Fleury blackmails the Saudi Arabian consul to get five days of investigation in the location. He and his team travel to find those responsible for the bombing. While investigating, they find all sorts of difficulties in their investigation in a hostile environment. Violent and intense, "The Kingdom" is filled with action, tension, emotion, and not for the faint of heart. Jamie Foxx, Chris Cooper, and Jennifer Garner are just some of the good actors in its big cast. Actually, they all have good performances that enhance the powerful story in many ways.
Read More: Movies Like Pretty Woman
9. Zero Dark Thirty (2012)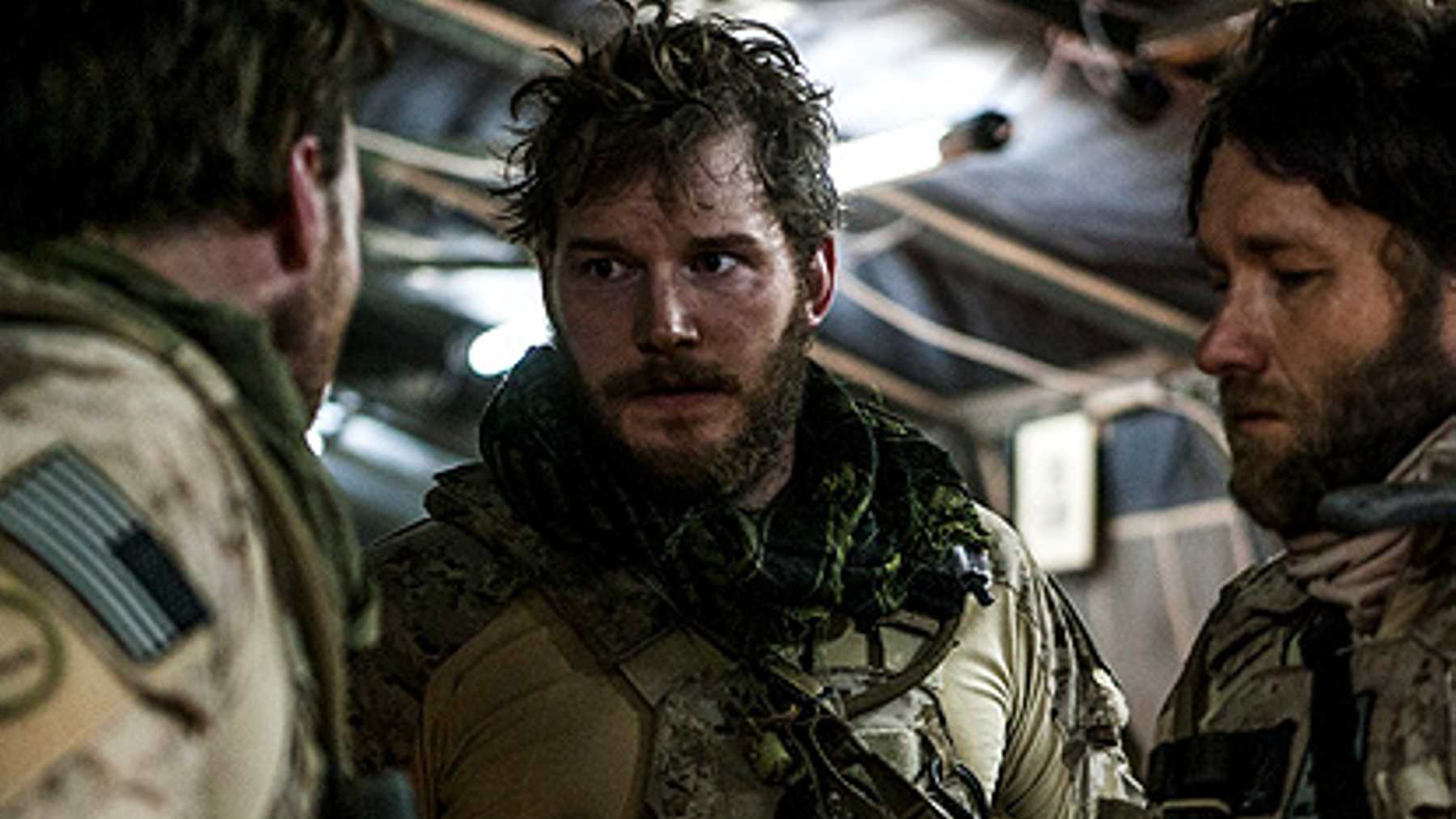 This movie tells the story of the decade-long hunt for al-Qaeda leader Osama bin Laden after the attacks in September of 2001. The main character, Maya, is a CIA operative pursuing leads to uncover the heading place of the terrorist leader. Besides raising important questions mainly about the use of torture, "Zero Dark Thirty" has a lot of action. Furthermore, Jessica Chastain has an incredible performance as Maya. This is a captivating and intense film with phenomenal editing, great music, and a fantastic (mostly) true story.
Read More: Movies Like Se7en
8. Hell or High Water (2016)
"Hell or High Water" follows a divorced father and his ex-con older brother when they resort to a desperate scheme in order to save their family's ranch in West Texas. Meanwhile, the Texas Ranger Marcus Hamilton who is near retirement and his Indian descendant partner Alberto Parker try to anticipate their next move. Although the plot is quite simple and not that original, "Hell or High Water" still manages to captivate and entertaining because of its performances and direction. Jeff Bridges, Chris Pine, and Ben Foster give amazing performances. Additionally, it is all shot with the most care and effort. With nearly every shot you can feel the attention to detail and the work put into making it.
Read More: Movies Like Wind River
7. American Sniper (2014)
Navy S.E.A.L. sniper Chris Kyle's pinpoint accuracy saves countless lives on the battlefield and turns him into a legend. However, when he is back home with his wife and kids, he finds that he cannot leave the war behind. Director Clint Eastwood used a familiar story and turned it into something fresh and amazing. "American Sniper" not only has an amazing cinematography but also has a touching music score and incredible sound effects. Additionally, it has a marvelous lead performance by Bradley Cooper.
Read More: Movies Like A Quiet Place
6. The Hurt Locker (2008)
"The Hurt Locker" follows a Sergeant recently assigned to an army bomb squad during the Iraq War. However, he is put at odds with his teammates due to his eccentric way of handling his work. Winner of six Academy Awards, including "Best Motion Picture" and "Best Achievement in Directing", "The Hurt Locker" is full of suspense and is directed beautifully by Kathryn Bigelow. Besides truly capturing the Iraq War, it honors unrecognized heroes like the technicians of the bombs squads who risk their lives to save others.
Read More: Movies Like Manchester by the Sea
5. Traffic (2000)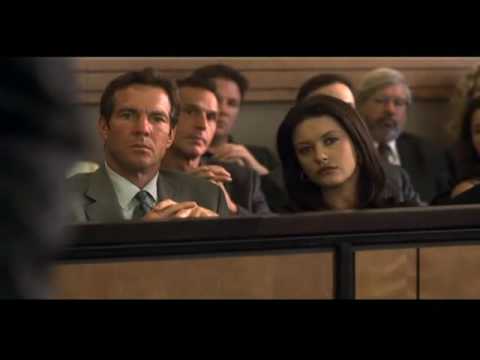 "Traffic" is an intertwined drama about the USA's war on drugs. We follow a once conservative judge (now newly-appointed drug czar), his heroin-addicted daughter, two DEA agents, a jailed drug kingpin's wife, and a Mexican cop who begins to question his boss's motives. Director Steven Soderbergh created a fresh and thrilling movie using famous Hollywood stars and a unique direction plan. Because he shot it with a handheld camera, the film is visually very different from traditional films. Moreover, Benicio Del Toro, Erika Christensen, Michael Douglas and Catherine Zeta-Jones have astounding performances.
Read More: Movies Like Oldboy
4. Cartel Land (2015)
"Cartel Land" is a complex, upsetting documentary about drug gangs in Mexico and the Mexican-American borders and also a portrait of the difficulties of popular revolutionary movements. We follow Dr. José Mireles, who decided to fight back against the cartels by forming a vigilante group, Autodefensas. This group was a response to both the cartels and to the corrupt government. Director Matthew Heineman's film is a bold documentary but also a beautiful one because of its cinematography and music score.
Read More: Movies Like Her
3. Heat (1995)
n Los Angeles, a gang of armed thieves is hitting serious targets – major banks, vaults, and armored cars. One of their operations, an armored-car robbery, goes bad and the armored-car guards are murdered by the gunmen – putting LAPD homicide detective Vince Hanna on the trail of the thieves. "Heat" is nearly three hours long and packed with mind-blowing visuals. Besides being adrenaline filled, "Heat" is an epic tale with complex characters. One of the most interesting aspects is how similar the lives of the cop and thief are. "Heat" is one of the best cops and robbers films, that is why every cinema lover should watch it.
Read More: Movies Like American Pie
2. Body of Lies (2008)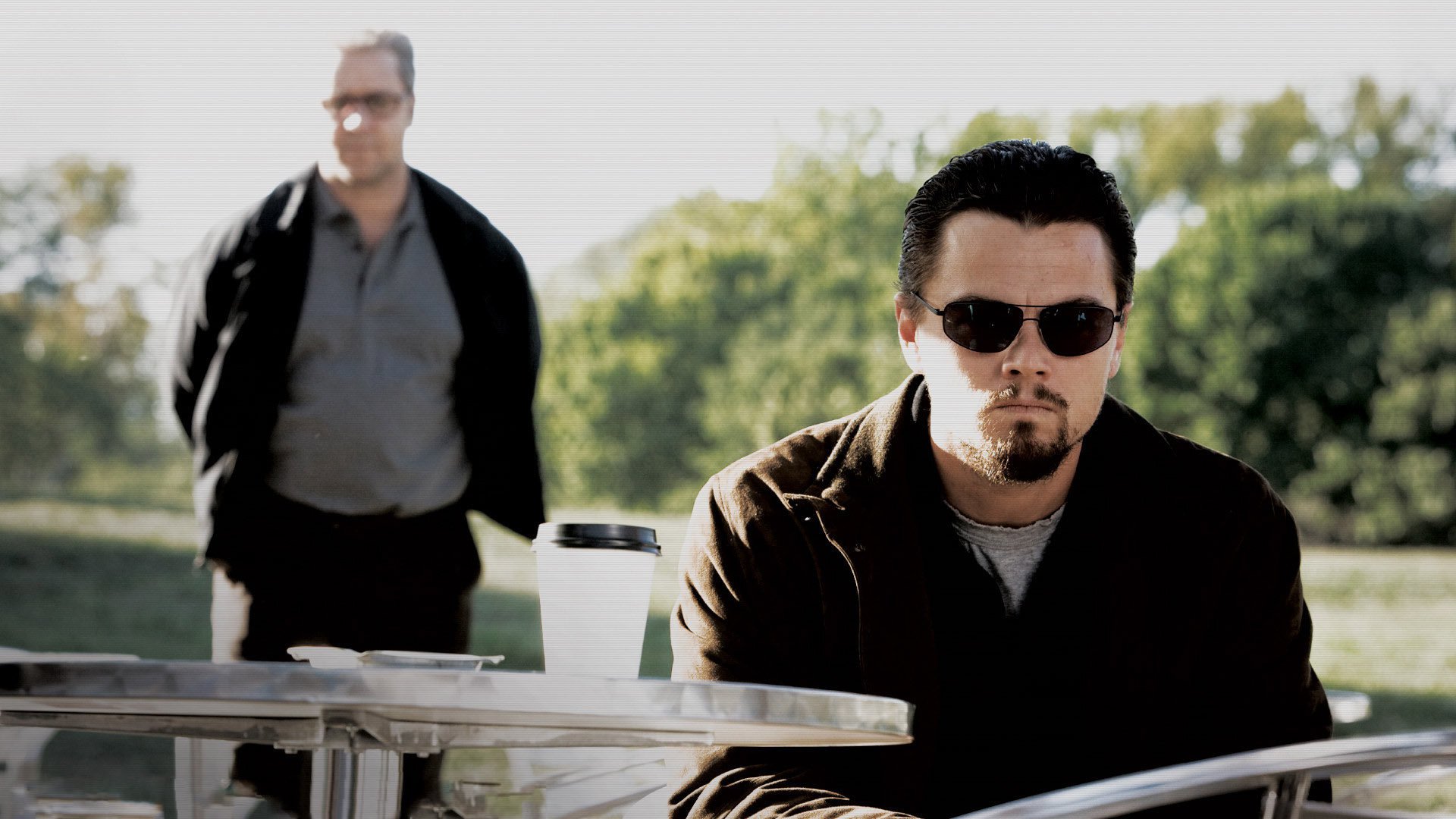 CIA agent Roger Ferris (Leonardo DiCaprio) is on the ground in Jordan hunting down a powerful terrorist leader. However, he is caught between the unclear intentions of his American supervisors and Jordan Intelligence. "Body of Lies" tries to answer the question "who can you trust in a time of war?" in an engaging and intelligent way. Director Ridley Scott tells a solid, wonderfully entertaining story and gets thrilling performances from Russell Crowe and DiCaprio. Though the plot is indeed complex, with many layers and sub-layers, Scott never lets you lose sight of the overall picture.
Read More: Movies Like Black Panther
1. No Country for Old Men (2007)
After he finds $2 million in the desert where a drug deal has apparently gone wrong, working man Llewelyn Moss (Josh Brolin) finds himself on the run. His pursuer is Anton Chigurh (Javier Bardem), an unemotional killer with a unique murder weapon at his disposal. The film's premise is simple, and the story is straightforward with minimal twists. Despite minimal dialogue, it is extremely tense. Overall, the casting and acting are incredibly impressive which lead to four Academy Awards, including "Best Motion Picture of the Year".
Read More: Movies Like Die Hard