Ridley Scott's "American Gangster" is a beautiful masterpiece worth watching. It is based on a real gangster, Frank Lucas, who was trying to smuggle heroin on service planes returning from Vietnam to America but was caught by a detective investigating him. American Gangster has all the action, excellent story and flawless performances and keeps the viewer involved and interested. The film leaves you wanting to know more about happened to the lead characters. Here's a list of movies similar to American Gangster that are our recommendations. You can watch several of these movies like American Gangster on Netflix, Hulu or Amazon Prime.
10. L.A. Confidential (1997)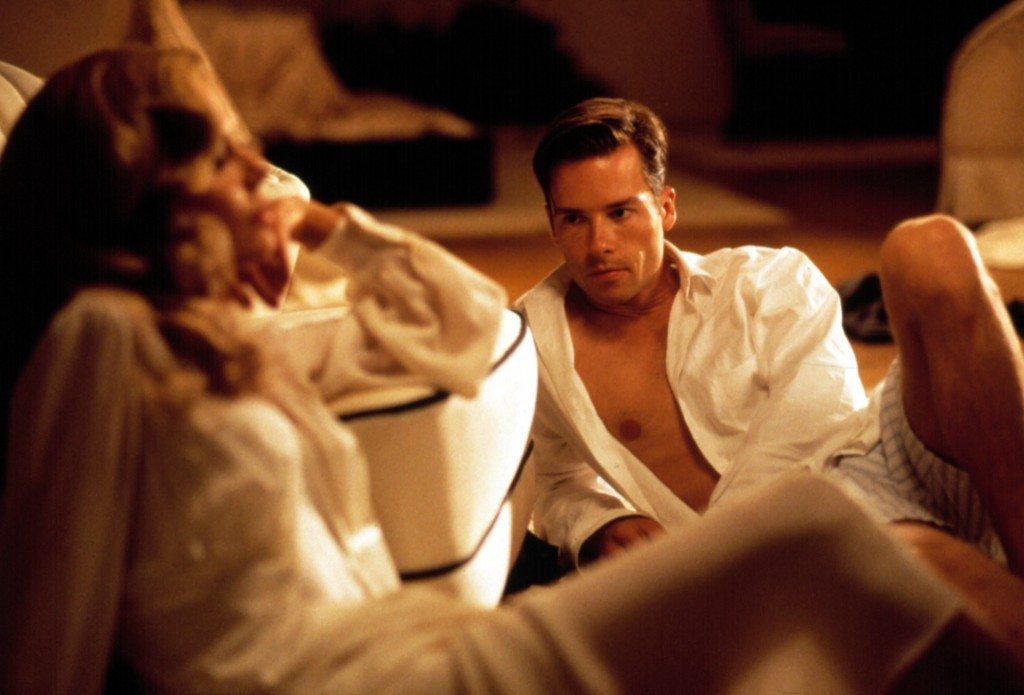 L.A. Confidential is seductive and beautiful, cynical and twisted, and one of the best films of 1997. It deals with cops, criminals, and their rivalry. The film is based on real events of crimes that were happening in Los Angeles of 50s and 60s. It is must watch cop-criminal type of film. Unusually for a crime film, it deals with the psychology of the characters. It contains all the elements of police action, the action exists not for itself but to provide an arena for the personalities. L.A. Confidential was nominated for nine Academy Awards/Oscars and won two, Kim Basinger for Best Actress in a Supporting Role and for Best Writing (Adapted Screenplay).
Read More: Movies Like American Sniper
9. The Departed (2006)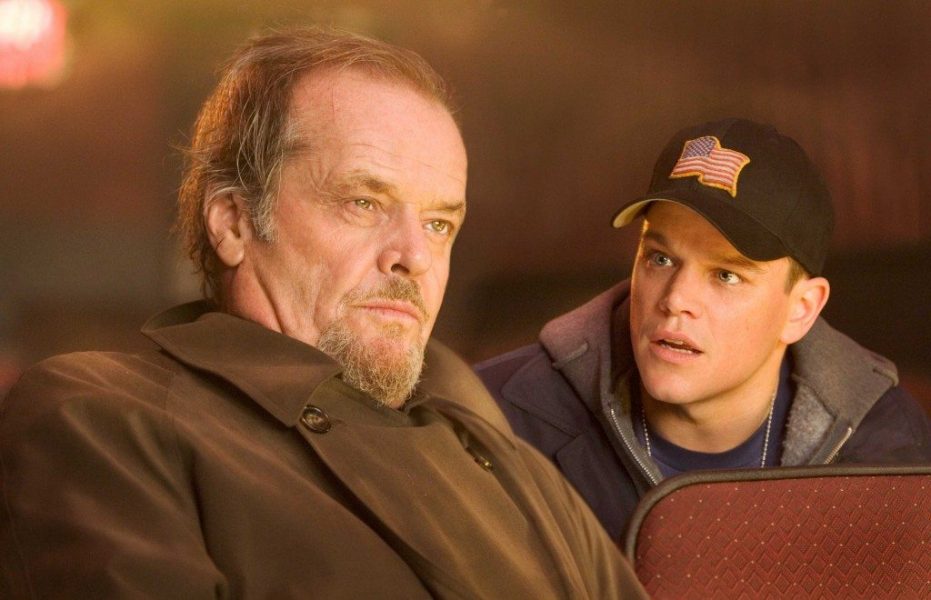 An American crime classic from the legendary Martin Scorsese, whose talent shines here on its highest beams. "The Departed" is about two men trying to live public lives that are the radical opposites of their inner realities. Their attempts threaten to destroy them, either by implosion or fatal betrayal. The actual storyline is quite entertaining and keeps you wondering what's going to happen next. The fluidity of the camerawork, the intricate storytelling, and the exquisite tension leave no doubt that movie is a masterpiece. .Overall, it's one of the best crime movies.
Read More: Movies Like National Treasure
8. Rendition (2007)
The film unfolds brilliantly and methodically, as director Gavid Hood's vivid characters are unwittingly drawn together. .It is first mainstream Hollywood film about the CIA's practice of "extraordinary rendition": that is, kidnapping terrorist suspects and flying them to states that tolerate extreme interrogation amounting to torture. The story mainly focuses on Jake Gyllenhaal's character, how he learns to act and follow his instincts eventually. It is based on the true story of Khalid El-Masri. The film is a well-crafted thriller and is one of the better genre films to come out in quite some time.
Read More: Movies Like Goodfellas
7. The Godfather (1972)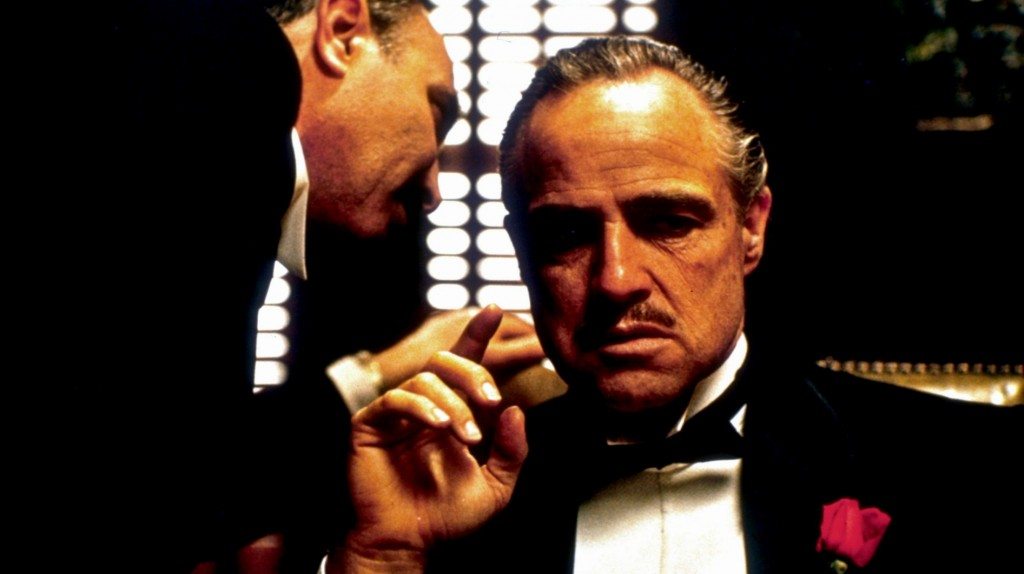 Francis Ford Coppola's masterwork remains as vital to the genre as any film prior or post its 1972 release date. It is a long (three hours), often exciting and well-directed film about the struggle for survival of one of the five Mafia 'families,' the Corleone's, in late 1940s New York. When an organized-crime family patriarch barely survives an attempt on his life, his youngest son steps in to take care of the would-be killers. Every time you see it, it gets better. From its flawless direction to its exceptional score, to its flawless script, We have no doubt "The Godfather" is one of the best movies ever made.
Read More: Movies Like Lucy
6. Confessions of a Dangerous Mind (2002)
It's George Clooney's directorial debut that packed a lot of crime and comedy. It is one of the oddest film ever made. It's a smart, stylish, eminently watchable movie that nonetheless feels a little empty at the end. The story is an 'autobiographical' tale of TV producer Chuck Barris (Sam Rockwell) who doubles as a CIA-assassin. The movie is based on the book with the same name and the beauty is that no one knows if Barris made up this story or if the events are true. Regardless of its reality or not, the film is a tremendous example of great movie making.
Read More: Movies Like The Godfather
5. Carlito's Way (1993)
In this epic by Brian De Palma, Al Pacino plays the role of Carlito Brigante who is trying to move ahead in his life after leading the gangster life and going to jail. What makes this plot device so satisfying is that the best mafia movies don't rely on smoke and mirrors. Rather, it's the inevitability and sense of dread that comes along with living a certain lifestyle. As the audience, we get to feel that sense of unease for the film's entire running time.
Read More: Movies Like Coraline
4. Goodfellas (1990)
The dual narrative is a hallmark of many Martin Scorsese films. However, it's particularly effective in Goodfellas because not only does it provide context as it relates to mafia elements, but Karen's narrative arc and explanation adds a whole new level of depth to the genre. For one of the first times, we understand the intoxicating effects of a life of crime with a strong female point of view. It is based on the book 'Wiseguy' by Nicholas Pileggi.
Read More: Movies Like Gladiator
3. Gangs of New York (2002)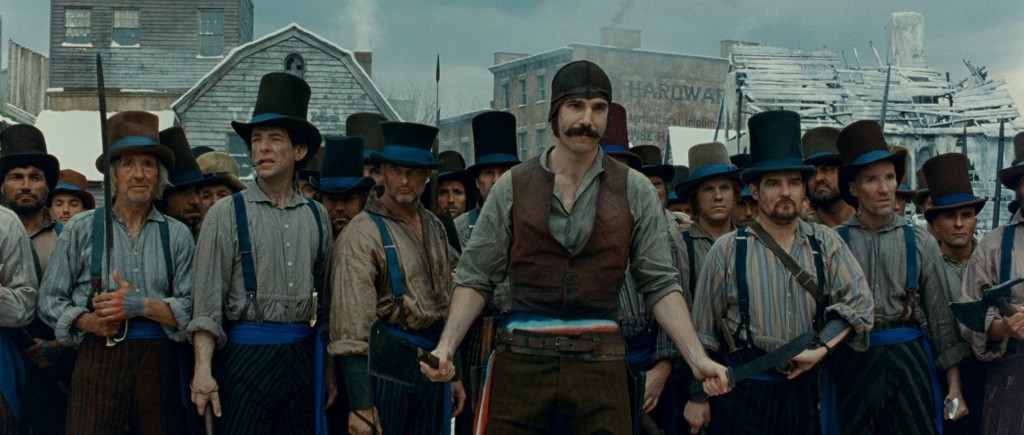 Gangs of New York is a stunning Martin Scorsese epic. This a near perfect film that boasts a powerful cast of actors. Daniel Day-Lewis delivers an electrifying performance in the film. In this movie, we see Amsterdam Vallon returning to the Five Points of America to seek vengeance against the psychotic gangland kingpin Bill the Butcher who murdered his father years ago. Scorsese crafts another solid film that has a good blend of drama and action.
Read More: Movies Like The Mummy
2. Seven (1995)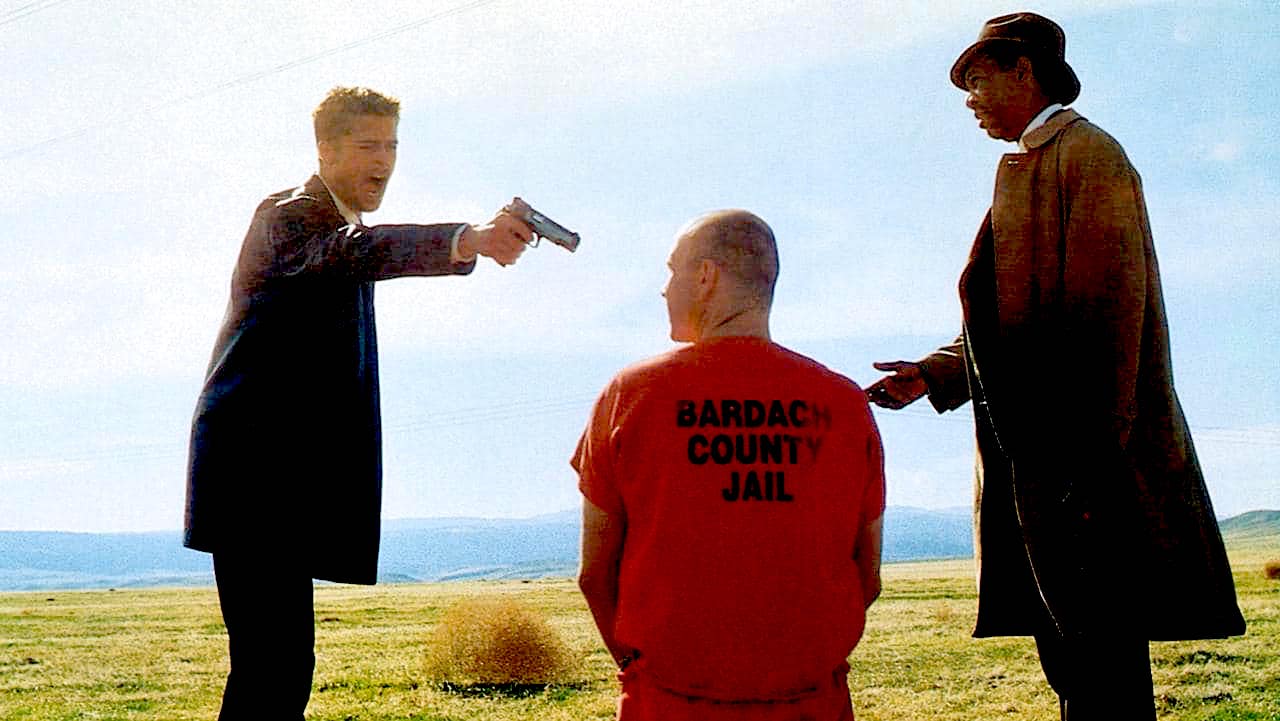 It is an American neo-noir mystery crime thriller film by David Fincher. Seven combines horror and film noir genres, with overconfident rookie David Mills (Brad Pitt) as the doomed detective of the noir tradition, and book veteran William Somerset (Morgan Freeman) as the desexualized, pedantic survivor. A comic book series called Se7en published by Zenescope Entertainment which tells the events of the movie from the viewpoint of the killer. This is one of the best of all psychological thrillers.
Read More: Movies Like 8 Mile
1. Pulp Fiction (1994)
The proudly disreputable Pulp Fiction is the King Kong of crime movies. It is at least three movies rolled into one. The writing is top-notch, providing some of the most hilarious and brilliant lines ever put into a film. The overall charm of the film is astounding. John Travolta and Samuel L. Jackson create two of the most beloved characters in cinema. A burger-loving hit man, his philosophical partner, a drug-addled gangster's moll and a washed-up boxer converge in this sprawling, comedic crime caper. Their adventures unfurl in three stories that ingeniously trip back and forth in time.
Read More: Movies Like Fight Club