"Parents" is not just a word; it happens to be an emotion. And some movies have done a brilliant job in bringing out that emotion. Not only these movies reflect on our family life but also make us realize that we must cherish the moments we've had with our parents in this journey of ours called life. With all that said, here is the list of top parenting movies ever. You can watch some of these best parenting movies on Netflix, Hulu, or Amazon Prime.
15. Home Alone (1990)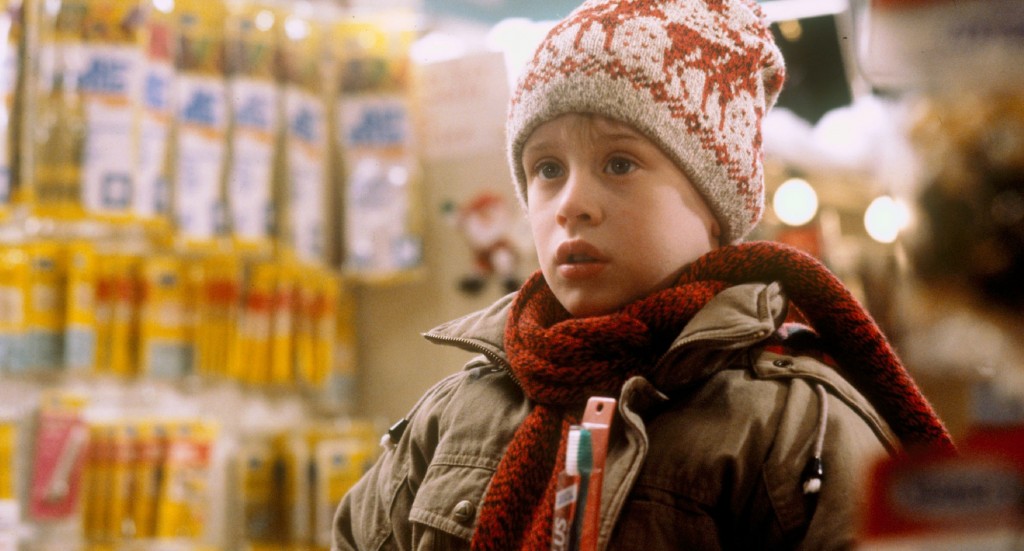 Each and every kid has, at some point, imagined about living alone: alone in their homes — with the freedom, the unlimited TV-watching and all the junk food. 'Home Alone' fulfilled that fantasy and manifested the thrill of living alone. Then, like a climax waiting for its antics, it also portrays the importance of parents in life and the dangers of the big bad world. 'Home Alone' not only indulges the kid in you, it also conveys a strong message and it does so in a manner that appeals to kids.
Read More: Coolest Movie Villains of All Time
14. Taken (2008)

'Taken' explores the father-daughter relationship in a different but striking way. Other than the methodical approach that the main character uses to find his daughter, the film shows the fragile side of a father. A man can be a fighter, a navy seal or the most powerful man on earth but there is one thing that can break even the most powerful man/woman and that is their children. The film's plot might seem silly and simplistic, but it has a raw emotional core that makes for a thrilling, satisfying experience. Also, Liam Neeson is brilliant in the lead role.
Read More: Best Movies With No Plot or Storyline
13. Finding Nemo (2003)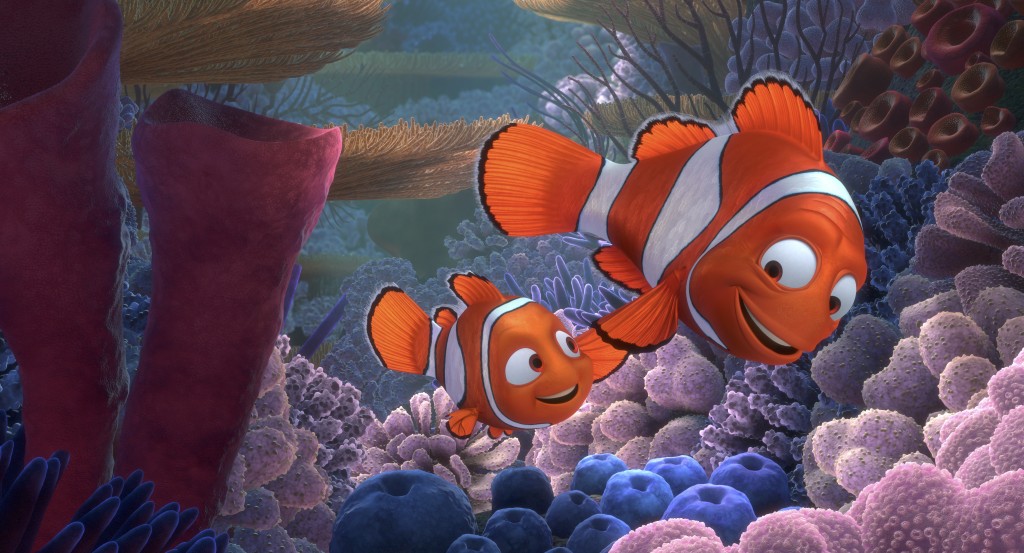 Pixar studios can never disappoint you. This movie is much more than a mere underwater adventure. It deals with the identity crisis of Nemo, a child who lost his mother even before he was hatched and has been struggling since; while his father tries his best to keep his child safe. 'Finding Nemo' is the struggle of a father trying to raise a child all by himself. He may not know how to raise a kid but he knows he loves his child and would do anything for him.
Read More: Movies So Bad That They Are Good
12. War Of the Worlds (2005)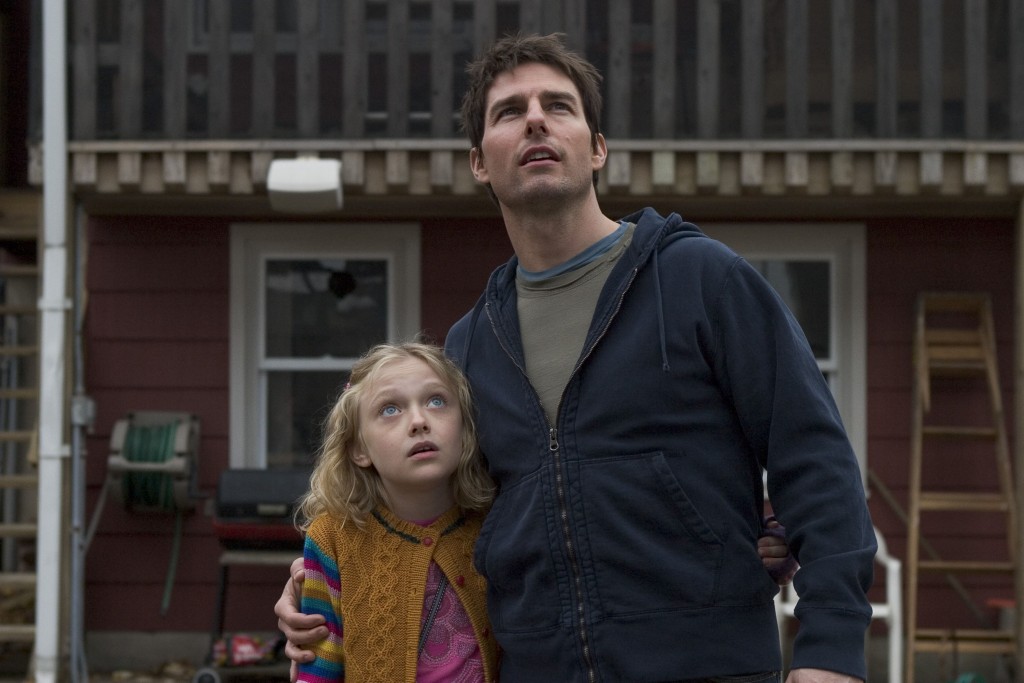 What is a movie showcasing the invasion of earth doing in this list? Well, if you look closely, the movie isn't about aliens nor it is about their invasion. It is about a father taking care of their children. It could have been a terrorist attack, an epidemic or a struggle for survival. The circumstances might change; sometimes it might be far more extraordinary. But the parental instincts never change. In the movie, Tom Cruise plays a father who goes out of his limits and by his sheer love, fights the wicked ways of the aliens with only one motive: to save his children. The film might not make you nostalgic but it does make you realize that in any situation, the first thing on a parent's mind is the safety of their child.
Read More: Movies With the Best Visual Effects
11. Sunshine Cleaning (2008)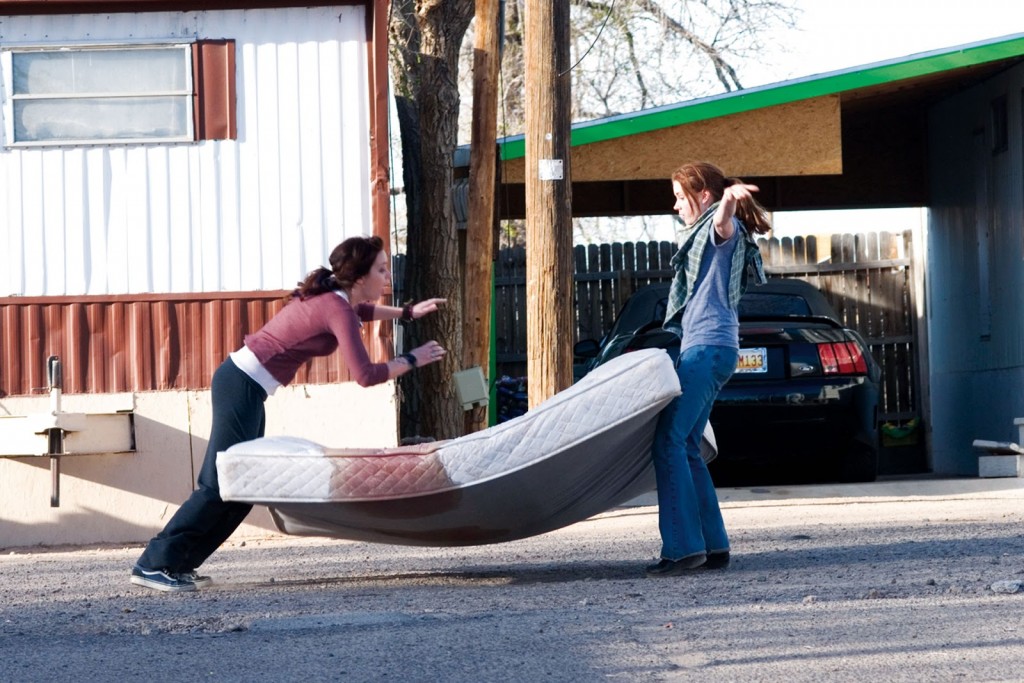 Parents go out of their ways to provide better for their children. In this film, Amy Adams plays a mother who has a child who needs a better shot at education, for he is emotionally troubled and has also been quite erratic. She tries her hands at everything but eventually, she settles for an illegal job of clearing crime scenes. The movie is full of dry humor, but that isn't the most striking aspect here. The gorgeousness lies in the coming-of-age relationship between the mother and son, their understanding and their sacrifices for each other. It is one of those movies that seems worn out in the beginning but gradually, you start enjoying every second of it.
Read More: Best Magical Realism Movies of All Time
10. August: Osage County (2013)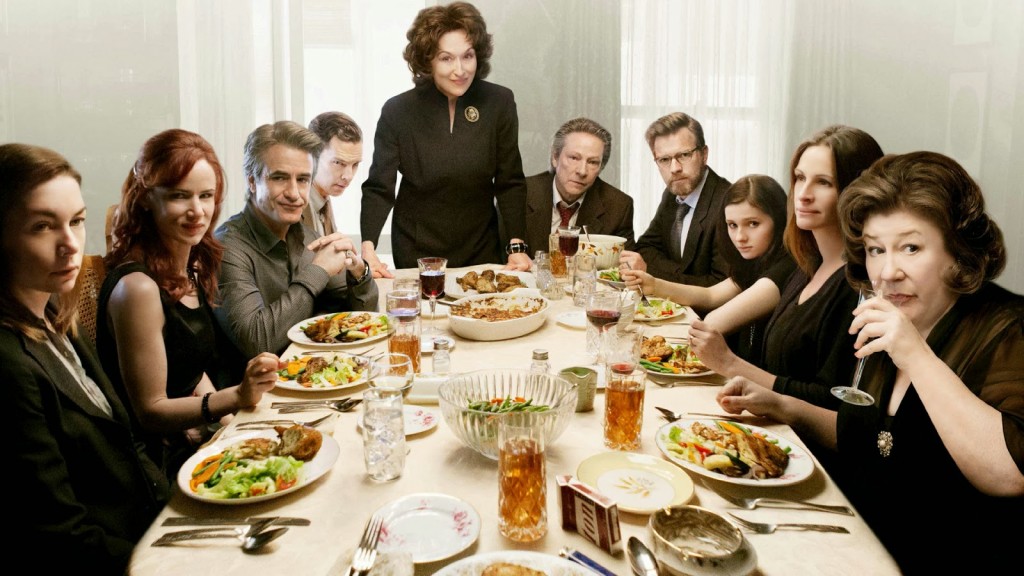 This film makes a case for all the dysfunctional families out there. A funeral brings a family back to their home and all the issues that had been rugged, appear. But amidst the drifting, the love is still evident. This movie might not be relatable for everyone but it has some memorable scenes. Meryl Streep and Julia Roberts' chemistry reflects on all the estranged mother-daughter relationships in the world and the hint of undying love that lives beneath. The film doesn't entertain the concept of a happy ending but it provides a perspective that not all stable homes are happy and not all the wild ones damaged.
Read More: Movies That Make You Think About Life
9. Interstellar (2014)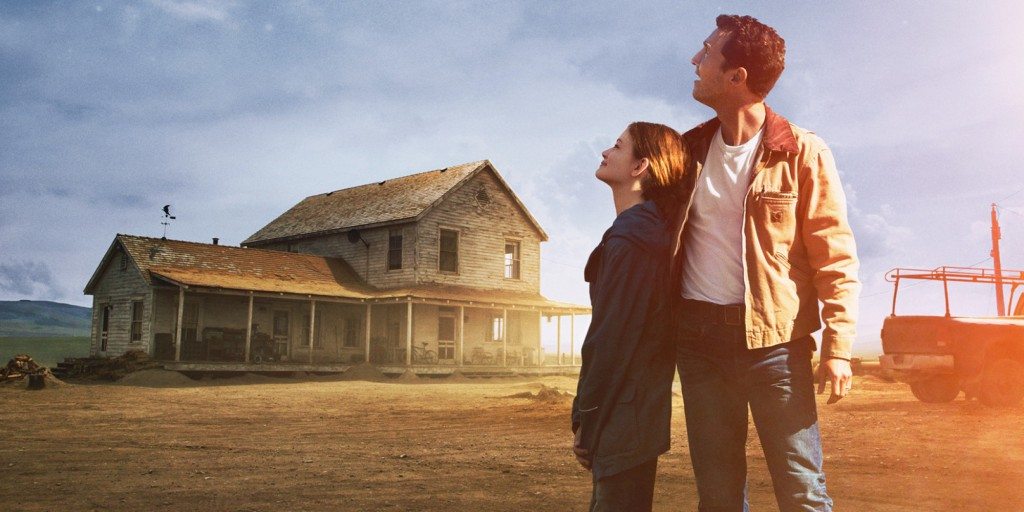 'Interstellar' is dense with ideas like blackholes, warmholes, theory of relativity, 5th dimension and warping of space and time; but it is not as interested in an accurate portrayal of these ideas — which anyway is virtually impossible — as it is in using them as tools to portray an emotional story of a father trying to re-unite with his daughter in the face of insurmountable odds. Yes, 'Interstellar' is as much a father-daughter story as it is a science fiction. Obviously, Christopher Nolan, who himself is a doting dad to three kids, seems to have drawn inspiration from his own parenthood to pay tribute to the relationship he shares with his children.
Read More: Best High Concept Movies of All Time
8. The Descendants (2011)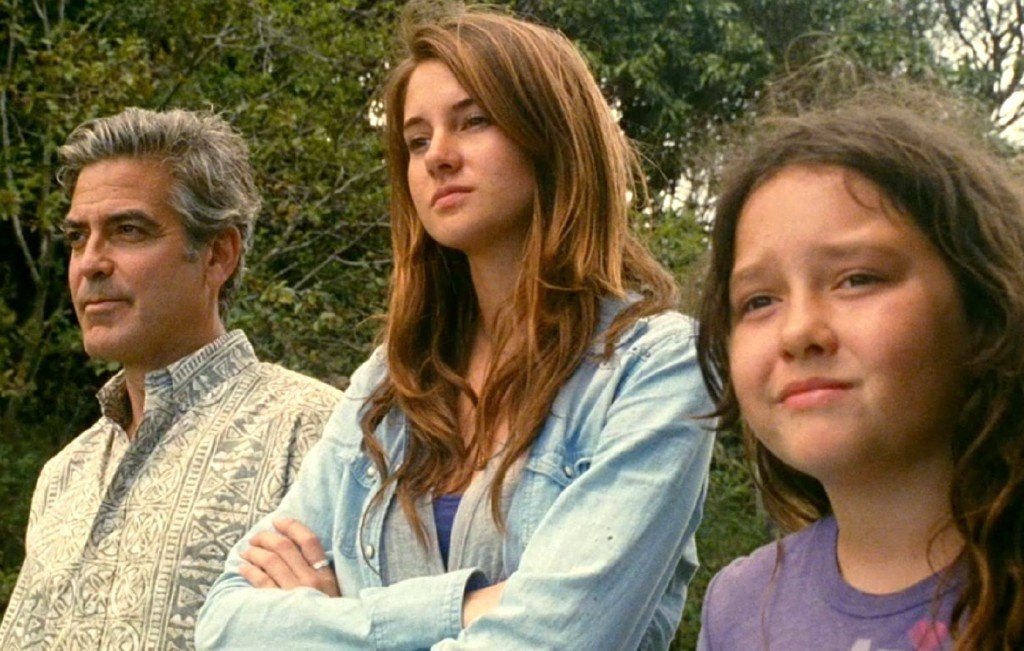 The life of Matt (George Clooney) goes haywire when his wife, after a surfing accident, goes into coma. The doctors say that she might never recover from it. As a result, his life is disrupted. He now has to handle his two teenage daughters and he has no idea how. Matt then discovers that his wife had been cheating on him and the situation becomes chaotic. He simply cannot fathom the mere idea of raising his two girls all by himself. Not only that, he's been coerced by his brothers and sisters to sell off his piece of land to rake in millions. The movie deals with complex situations but essentially, it is a story of a father and his two daughters. It is the greed and the uncertainty of life that make them understand and value the bond they share.
Read More: Best Narcissist Movies of All Time
7. Little Miss Sunshine (2006)

No matter how ugly or untalented a child is, a mother's faith in her kid is unwavering and resolute. This movie explores that emotion in a humorous way. It follows the life of a family living in New Mexico. Olive learns that she has been qualified for a beauty pageant that is going to be held in California that her parents had trained her for. Hence, the entire family goes on a road trip to take Olive for her pageant. The road trip proves to be disastrous for the family but a piece of joy ride for the audience. However, the family realize their love for each other and eventually get closer.
Read More: Best Movie Fight Scenes of All Time
6. Juno (2007)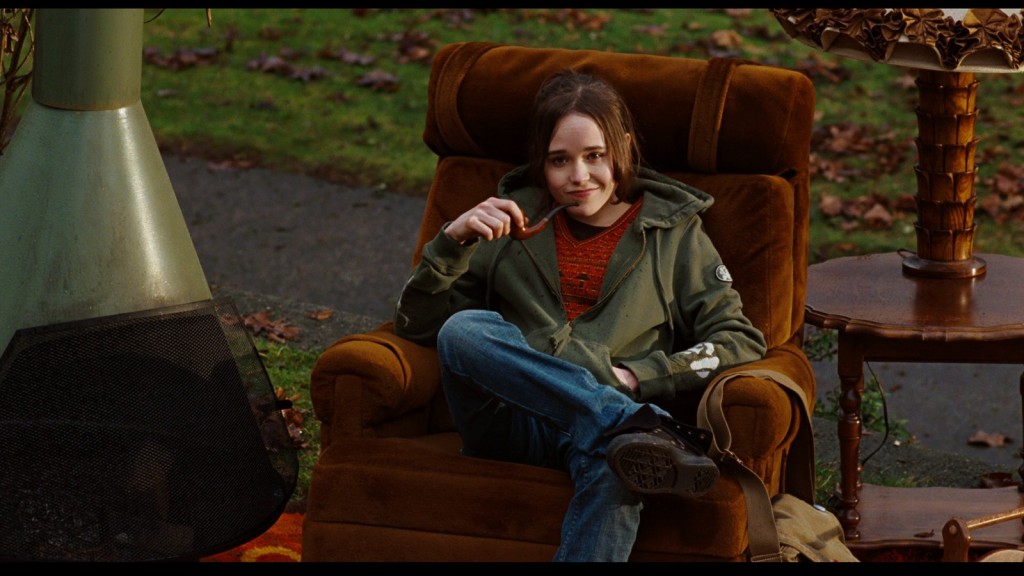 A teen after getting pregnant has to decide whether she wants to give birth to her child or not. She may be uncertain whether or not to keep the baby but she is certain about her becoming a mother. The movie is filled with humor but brilliantly explores several serious issues and themes. It depicts the struggle of a single pregnant girl who is trying to get through life, one day at a time. The film also focuses on the relationship the girl shares with her parents and makes the viewers confront several serious questions. For in the tumults of the world, it is only one's parents that can understand and be there at every juncture.
Read More: Best Alien Movies of All Time
5. What's Eating Gilbert Grape (1993)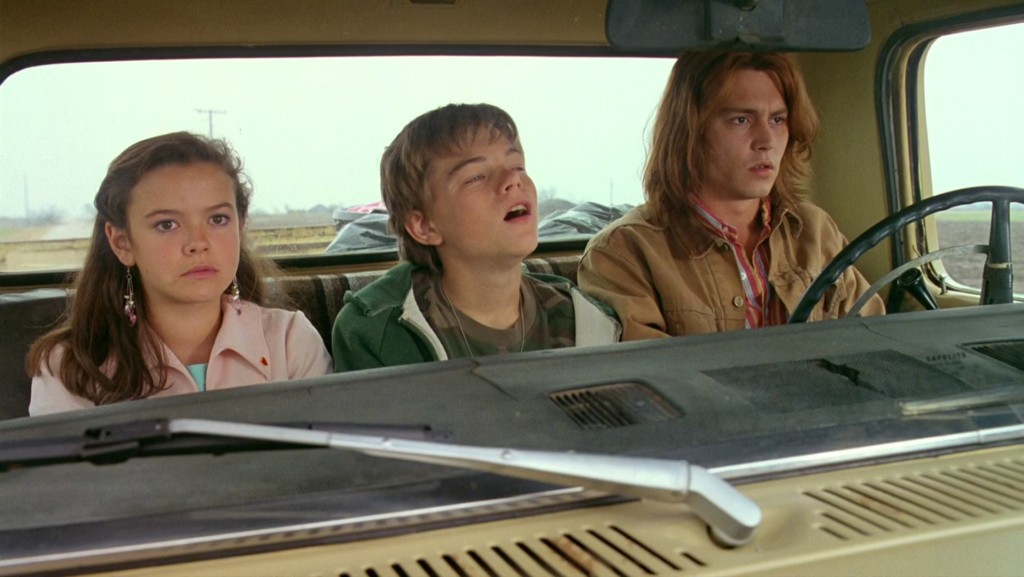 This movie is best known for the breakout performance of Leonardo DiCaprio. It is an extremely well written, intricate family drama. In most of our families, our elder brother or sister takes care of the younger ones. They become the pseudo father figure. This movie takes this emotion several notches higher. Not only the elder brother takes care of his handicapped younger brother, he also takes care of the entire family. The relationship between the brothers does get tangled but love brings them together again.
Read More: Best Dream Movies of All Time
4. Room (2015)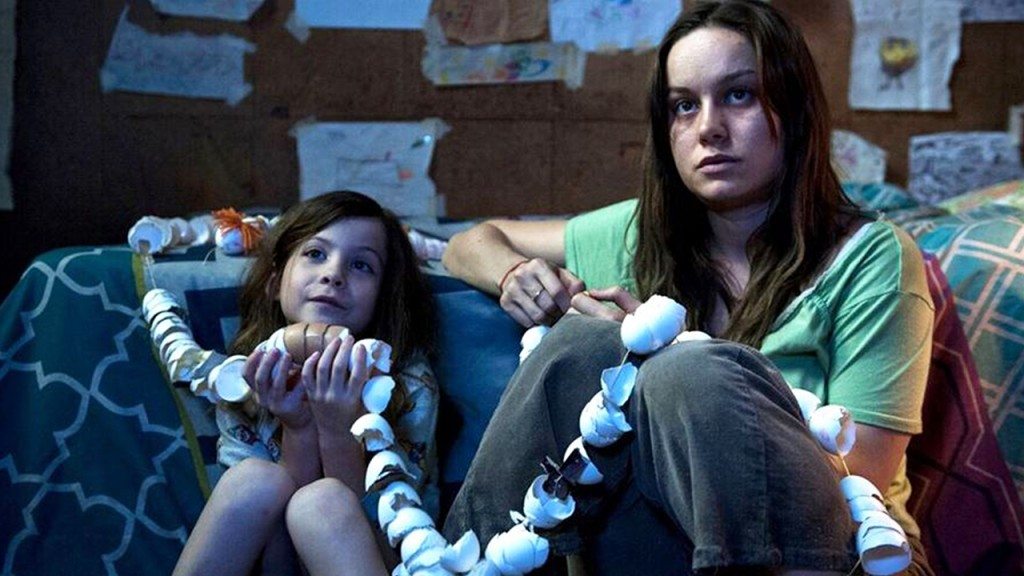 To an extent, the initial portions of 'Room' are harrowing to watch, but what follows after is an overwhelming tale of escape, surprise, discovery, mourning, and reawakening. The moments of struggle and pain are followed by moments of joy and liberation, which are then followed by moments of truth and revelation. There are very few films that are as cathartic as 'Room'. In all likelihood, you will spend a major portion of the movie wiping your tears. And those tears that you shed will not be out of grief or pain; you will just find yourself overwhelmed with several positive emotions — mostly, joy and liberation. The joy of watching a mother reunite with her son; the joy of watching a five-year-old discover the beauties of this world; the joy of seeing a mother realize the love that kept her alive; and the liberation from various physical and emotional hurdles that prevent an innocent kid from exploring the true beauty of this world.
Read More: Best Movie Dialogues of All Time
3. Somewhere (2010)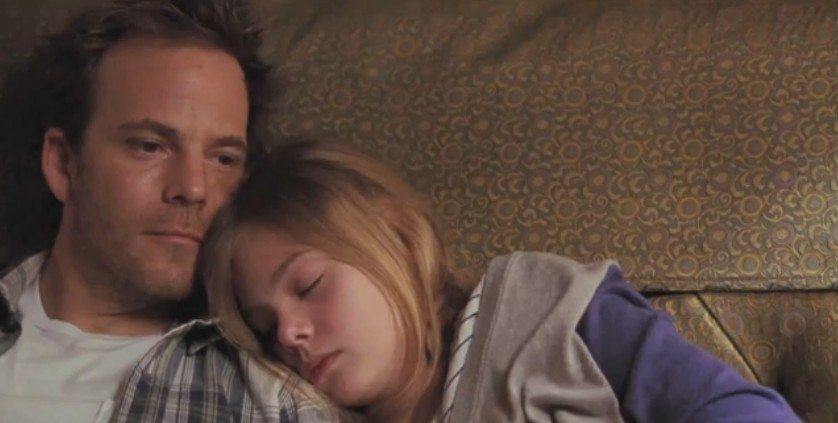 While Sofia Coppola is better known for 'Lost in Translation', one mustn't forget that she also directed an equally beautiful film called 'Somewhere'. The story of a father-daughter bonding is quite apparently auto-biographical to Sofia's own childhood when she used to accompany her father, the legendary Francis Ford Coppola, to different hotels and film sets. 'Somewhere' is one of the films that doesn't astonish you instantly, but slowly grows on you as you start thinking more about it. Basically, it stays with you, especially after a 2nd viewing. It touches the themes of solitude and loneliness — similar to 'Lost in Translation' in that aspect — but it will move you more because of the father-daughter chemistry, which is central to the film. To put it in short: it is the best father-daughter movie ever made, in my opinion.
Read More: Best Movie Trilogies of All Time
2. Boyhood (2014)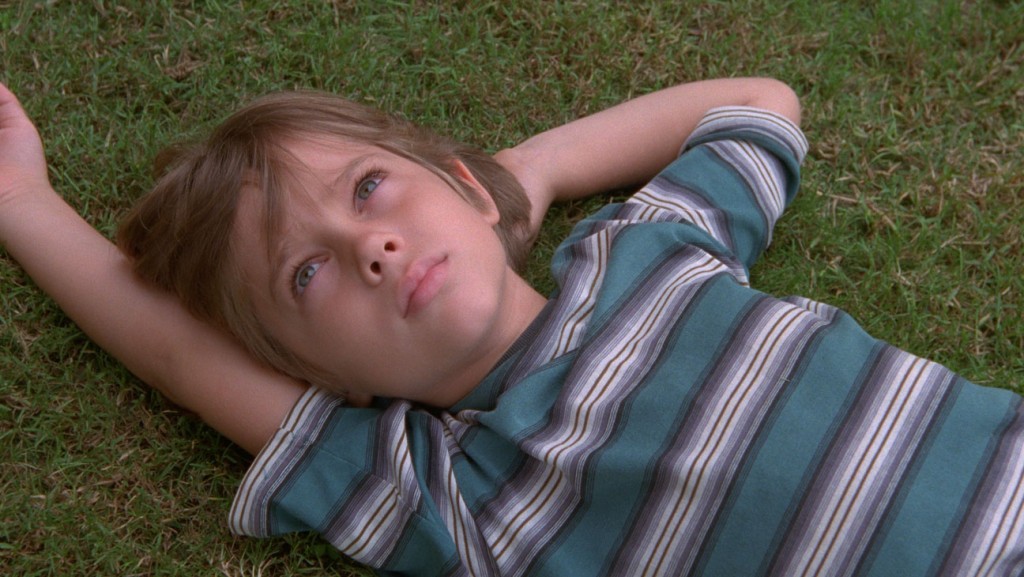 The film that literally captures the childhood and adolescence of Ellar Coltrane is a sheer masterpiece. It depicts the journey of Mason Jr (Ellar Coltrane) and his relationship with his mother and the ever-changing families. His childhood is not smooth by any means but he learns through all the terrains of his upbringing. His mother goes through a series of failed marriages. But that doesn't affect their relation and they are always together, irrespective of the situation in their lives. Ellar has a voice, an ever-growing perspective and is constantly guided by his biological father who has a family of his own. The movie makes us realize the true value of life in the most humbling manner.
Read More: Best Suspense and Mystery Movies of All Time
1. The Pursuit of Happyness (2006)
It is a movie that is synonymous to the feeling of being a Parent. 'Pursuit of Happyness' is not just about the struggles of a man trying to achieve his dreams, it is also about a man teaching his son to do the same. He doesn't need any examples because he becomes one. The film is a reminder of the sacrifices that parents have to go through to raise their children. It is symbolic of love and tenderness, and takes you through lanes that anyone can imagine themselves in. The movie portrays the resistance and the imperviousness humans are capable of displaying even in the most difficult situations. Will Smith speaks through his eyes and he truly epitomizes the word "father".
Read More: Best Survival Movies of All Time