This is common knowledge that parenthood is a very different thing for a man and a woman. "While a woman becomes a mother when she becomes pregnant, a man becomes a father when he looks at his child for the first time." Though it is said that parents love their children equally, a lot of people will agree that fathers usually favor their daughters. Even if there is no favoritism, fathers are very influential figures in their daughters' lives in many cases. The complexity of their relationships may arise due to the polarity in their personalities. There is love, and sometimes, there is resentment, too! In any case, one cannot deny that the nature of this relationship is always strong.
With such a complex relationship comes good subject matter. Hollywood has used this theme to create some powerful stories. Following is the list of top father-daughter relationship movies ever made. You can watch some of these best father-daughter movies on Netflix, Hulu, or Amazon Prime. These films deal with both the good and bad of the dad-daughter relationship.
14. The Ballad of Jack and Rose (2005)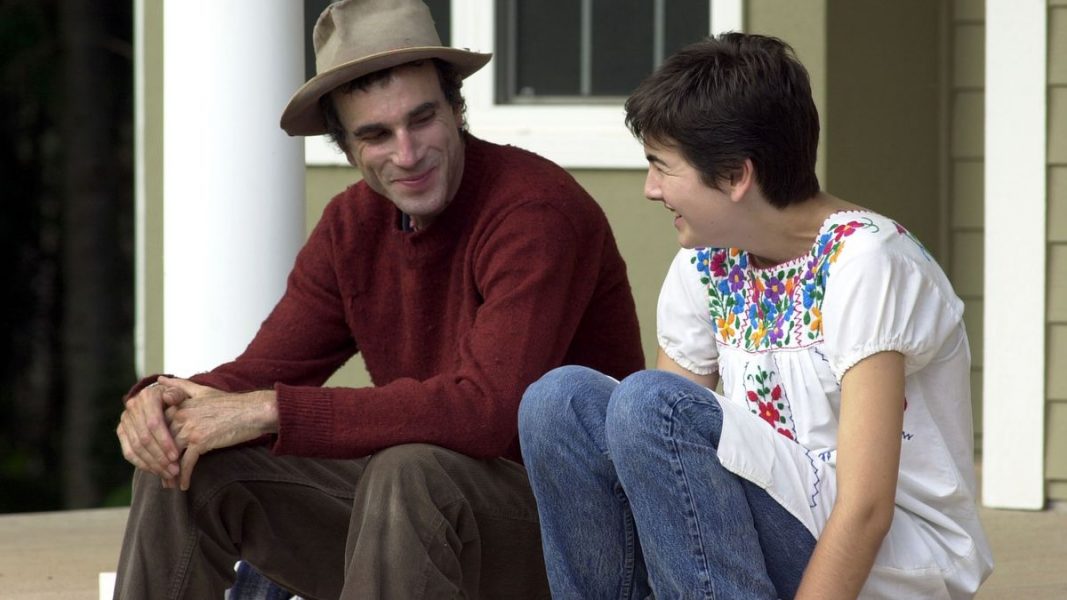 This film might not be an ideal example of how a father-daughter relationship should be. However, it does show how a father influences his daughter's actions. Jack Slavin lives with his daughter Rose on an isolated island. Jack's sole reasons for giving up the city life are his heart condition and his environmentalism. He is there for nature but wants to be in contact with other people. His daughter, however, has now gotten used to living alone and doesn't want anyone else to enter their lives. Things take a complicated turn when Jack invites his girlfriend and her two sons to live with them.
13. Sun Belt Express (2014)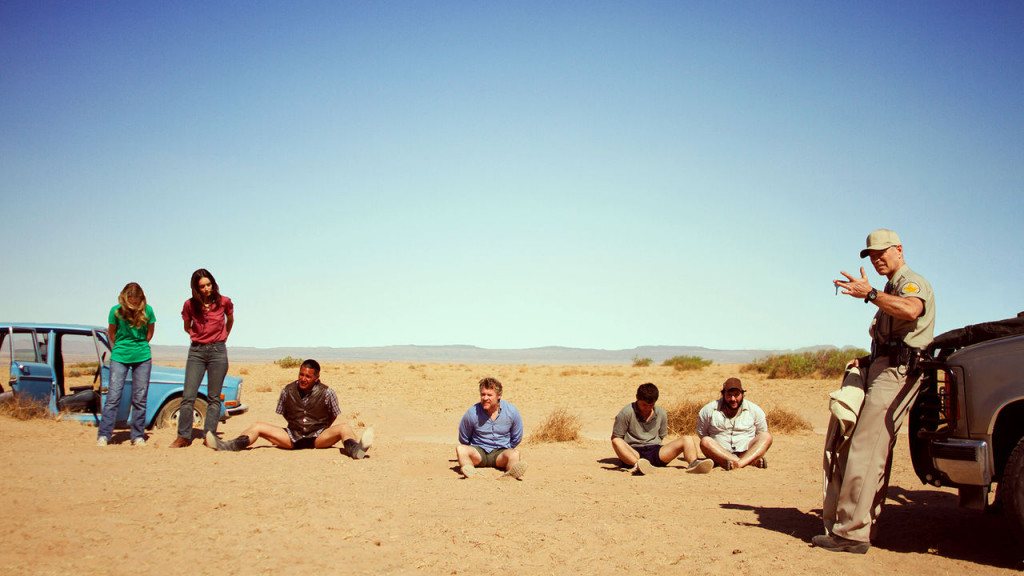 Professor Allen King has hit rock bottom. He has plagiarised his student's work which means the death of his professional life. In order to pay for his ex-wife's expenses, he has to find something that can bring him the money. So, he decides to shuttle illegal Mexican immigrants. Sailing goes smoothly for a while until one certain trip threatens to make things worse for him. He is traveling with his teenage daughter, has four illegal Mexicans in his car, and is being chased by US Border Patrol officers.
12. Like Father (2018)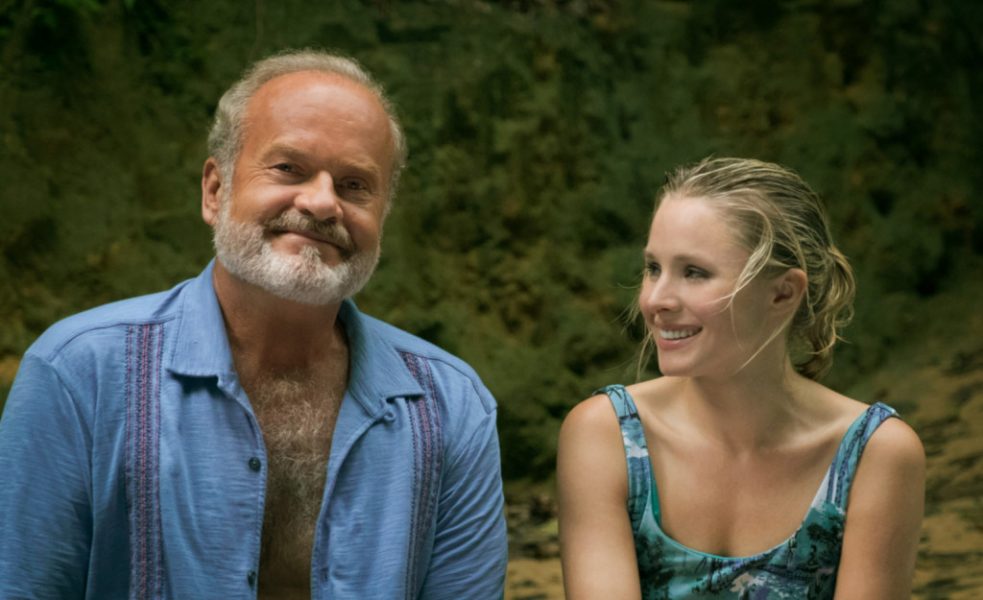 Rachel Hamilton has a very successful career, mainly because this is the only thing that she is wholly dedicated to. Somehow, she juggles a relationship and is engaged. But, when her fiancée leaves her at the altar, she is forced to take a step back and think about her life. In order to gain control of herself, she decides to go on the honeymoon that they had planned. And her estranged father, unexpectedly, becomes a part of this trip.
11. The Descendants (2011)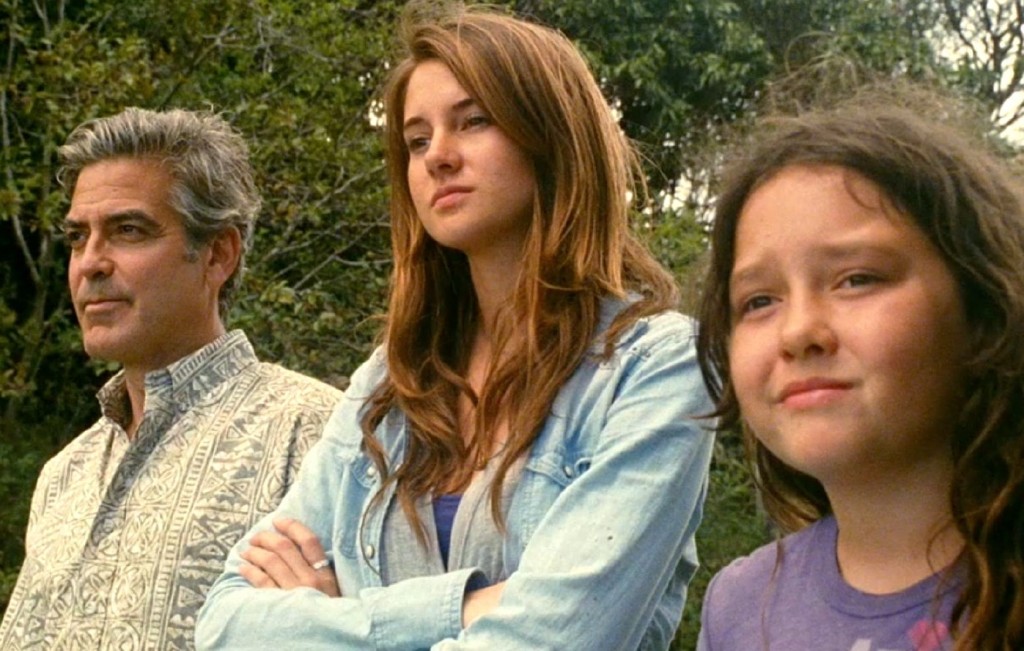 Matthew King is a trustee of a very valuable piece of land that his cousins want to sell. In addition to facing the pressure from his cousins, Matthew also has to deal with a very complex situation at home. After meeting with an accident, his wife has been rendered comatose, and her affair with another man has recently come to light. Now, Matthew is left with his two daughters, who are dysfunctional in their own way. The three of them travel together to settle with his wife's past before they pull the plug on her.
10. I Am Sam (2001)
This film tells the story of a man with an intellectual disability who tries hard to raise his daughter when his wife abandons them both. As his daughter grows up, she realizes that her father has a condition and is teased by other kids for it. When his parenting abilities are questioned, Sam gets embroiled in a legal process and his daughter is put in a foster home. Sam tries to get his daughter back with the help of a lawyer and his friends.
9. Father of the Bride (1950)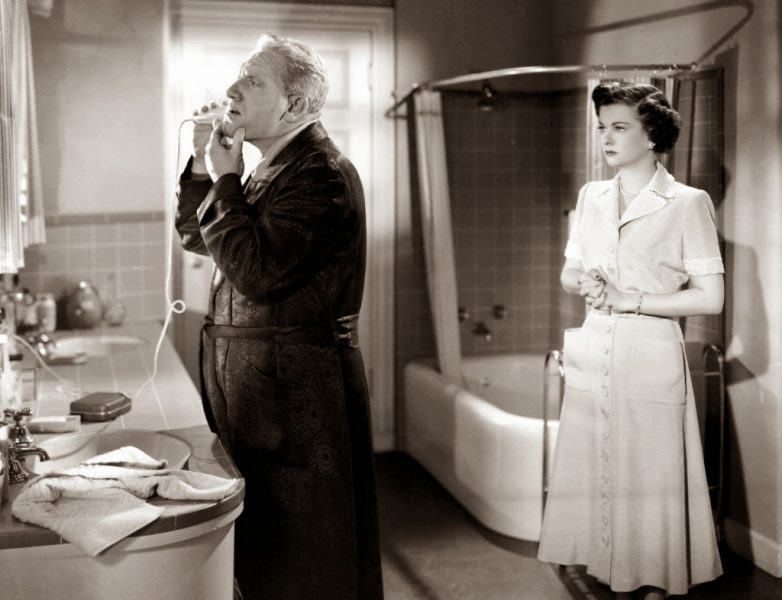 If there is one thing that troubles/bothers/worries a father, it is the day of his daughter's wedding. While most fathers look forward to this day, they do struggle with the idea of sharing their daughter with someone else. And then there are a few who just can't deal with the idea! Stanley Banks faces a similar situation in this film when his daughter, Katherine, tells him about the man she has decided to marry. While he seemingly supports his daughter, on the inside, he still needs to come to terms with the wedding and the additional baggage that comes with it.
8. On Golden Pond (1981)
Starring the real-life father-daughter duo of Henry and Jane Fonda, this film shows an old father attempting to repair a strained relationship with his daughter. His daughter considers him overbearing and wants to cut down his influence on her life. However, when she discovers that her father is nearing his deathbed, suffering from mild dementia and other problems, she decides to keep these matters aside and tries to heal their relationship.
7. Interstellar (2014)
One of my favorite films, 'Interstellar,' juggles many themes at once. It has been propagated as a science film, and for the most part, it is one. However, the soul of this film remains in the love of a father for his daughter. The drive of this story remains the promise of a father to return to his daughter. There are a lot of chilling scenes in this film, and the most impactful of them is the one where Cooper cries after he watches Murph in a message received from Earth. With the hauntingly beautiful music of Hans Zimmer in the background, if that scene doesn't sum up the love of a father for his daughter, then what does?
6. Toni Erdmann (2016)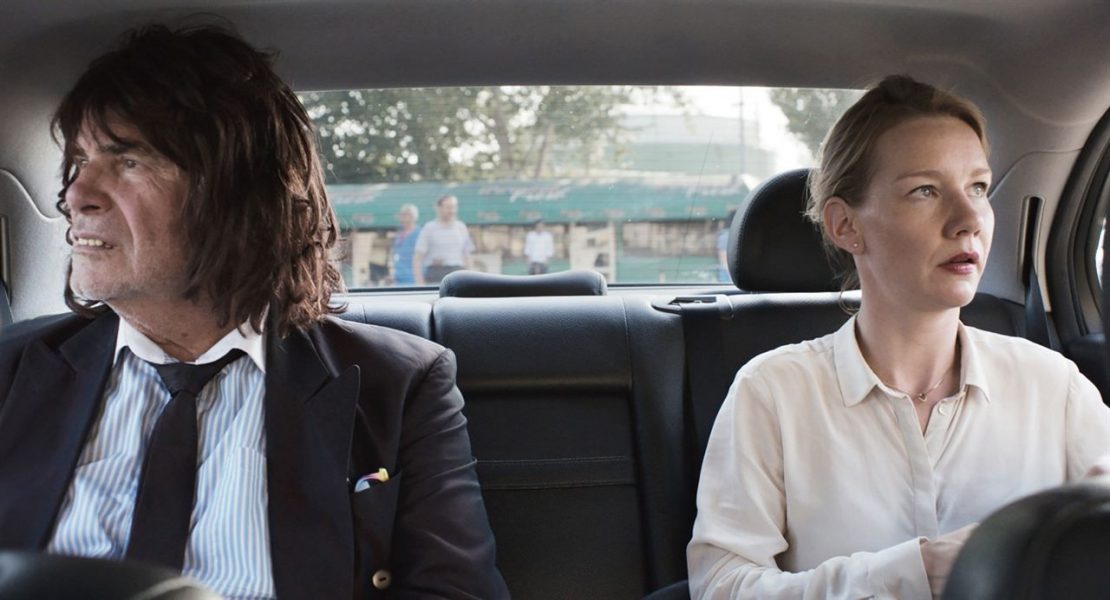 This German-Austrian film focuses on the relationship between a prankster father and his estranged daughter. Ines Conradi has a very busy life. She is immersed in her career and rarely has time to spend with her family. Her father, on the other hand, is a very eccentric personality. He dresses up to fool people and likes to make jokes and play pranks. One day, he shows up out of nowhere at Ines' workplace, and she has to make things work with him. The time spent with her father makes her question her way of life.
5. Hearts Beat Loud (2018)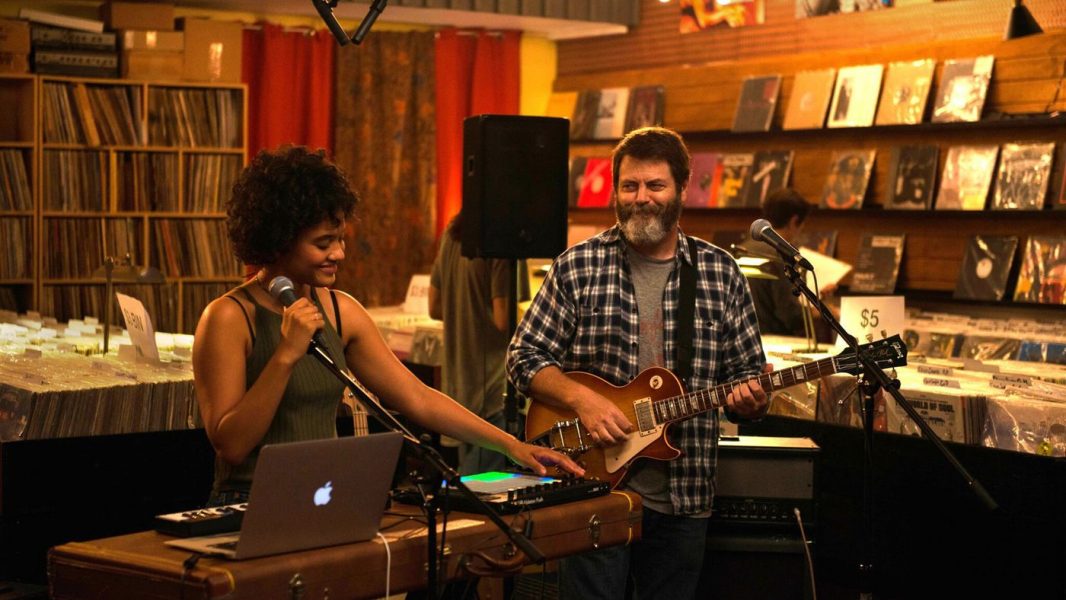 Frank Fisher's business is failing. His vinyl shop isn't attracting customers. His daughter Sam is ready to leave for college at the end of the summer. Frank tries to convince his daughter to stay with him and create music, which they both are very good at. When Frank secretly uploads one of their songs on the Internet, people take notice of them. However, Sam has made up her mind about going to college and studying medicine. Frank has to find a way around to her by the end of the summer.
4. Leave No Trace (2018)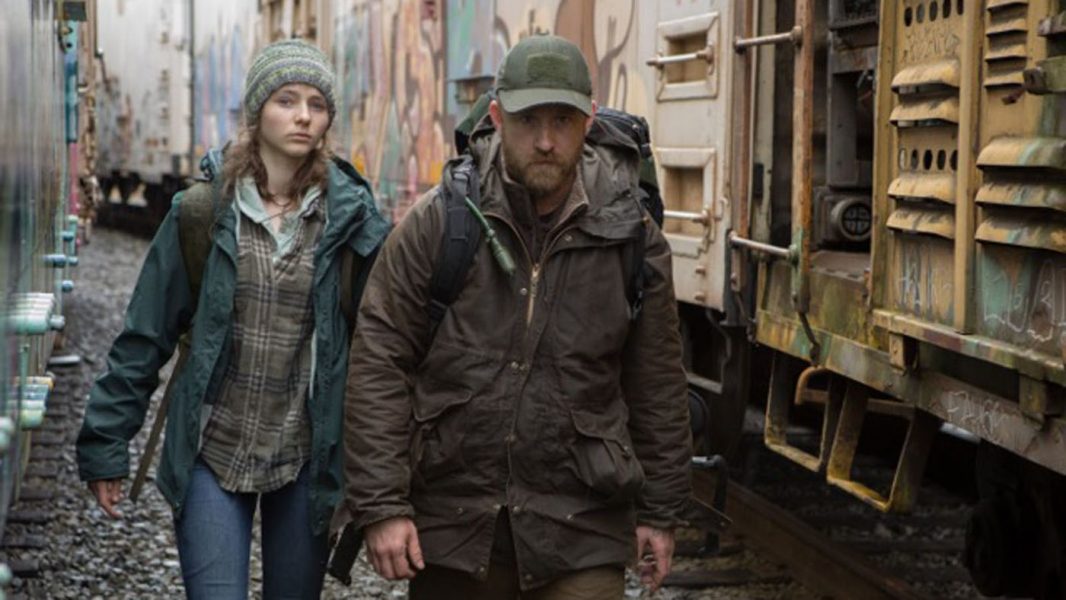 There are a lot of issues in the heart of this film, but the one thing that captures its soul is the relationship between a father and daughter. Will is an Iraq War veteran who lives with PTSD. As a response to his mental health condition, he decides to become reclusive from and goes to live in a nature reserve away from society. He takes his 13-year-old daughter with him, and the two live in isolation for some time. One day, they are discovered, and life takes an erratic turn for them.
3. Paper Moon (1973)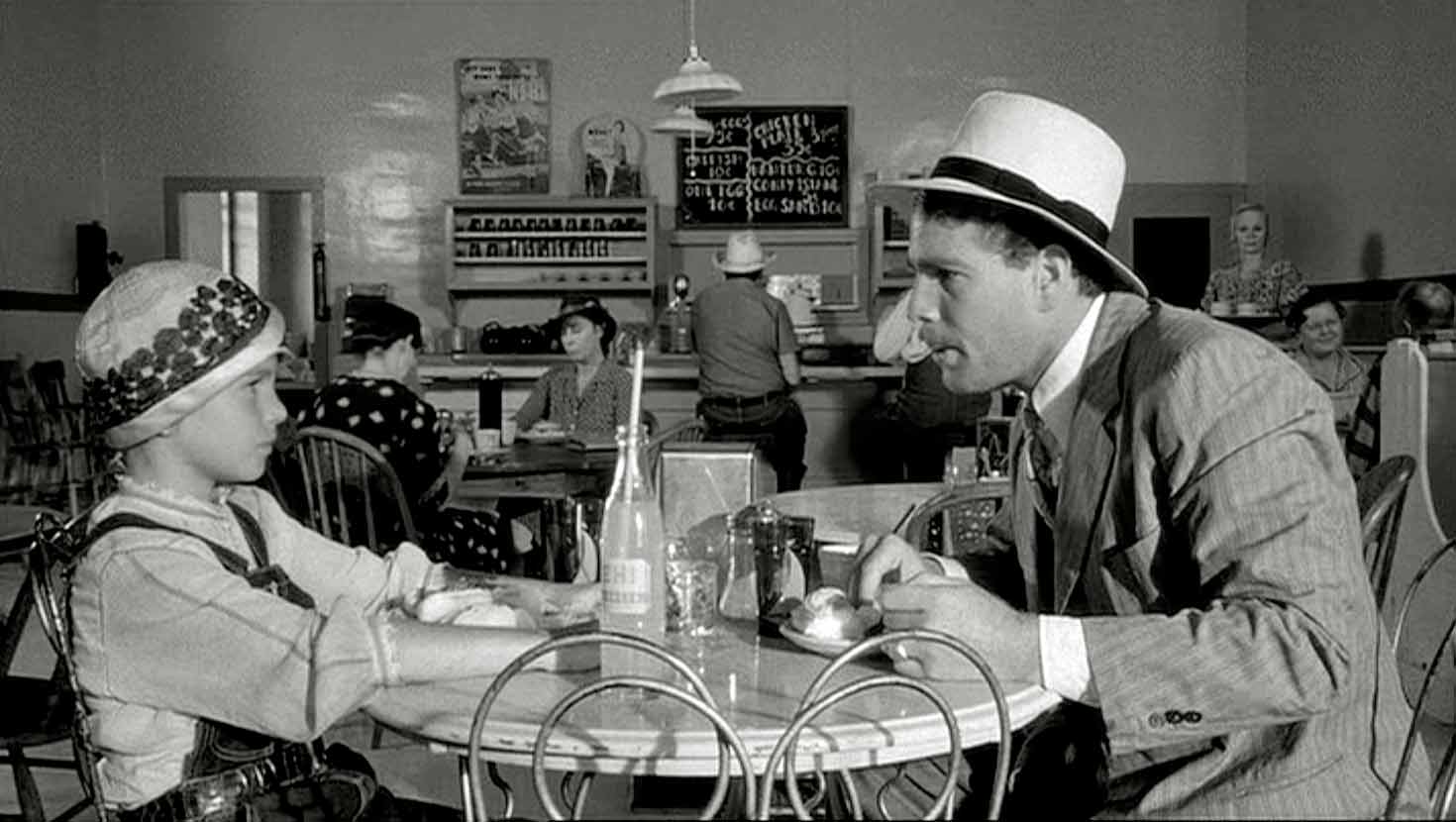 Featuring the real-life father-daughter pair of Ryan O'Neal and Tatum O'Neal, this film shows the story of a con-man who tries to dupe people by pretending to be the father of a recently orphaned girl. However, the girl realizes his plan of conning people for their money and demands to be made a part of it. Then, the man and the girl embark on a journey where they go from one place to another using tricks and tact to get money from people.
2. A Tree Grows in Brooklyn (1945)
Set in 1912 Brooklyn, this film tells the story of the Nolans, an Irish American family struggling to make ends meet. While Katie works hard, her husband is a rather irresponsible man. However, he is greatly idolized by his daughter Francie with whom he has a very loving relationship. Francie is a talented child and wants to go to a better school and have a better life. Since his parents can't do this directly, they resort to alternative methods. This film is a classic example of the way a father's position influences his children's lives and how parents can go to great lengths for the happiness of their children.
1. To Kill a Mocking Bird (1962)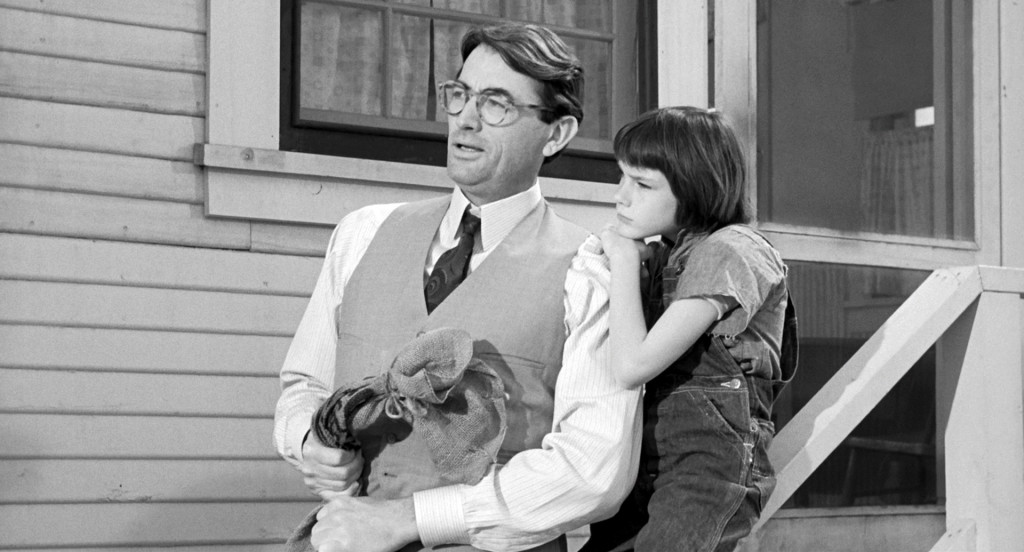 Based on Harper Lee's famous novel of the same name, this film tells the story of the Finch family. Set in the Depression Era, it is set in the fictional town of Maycomb where Atticus Finch lives with his two younger children, Jem and Scout. When a black man is falsely accused of murder, Atticus decides to defend him in court. While there are a lot of things that make 'To Kill a Mocking Bird' a classic, one of the best things about it is the relationship between Atticus and Scout. This is one of the most accurate portrayals of the father-daughter relationship that I have ever seen, and Atticus Finch is the best father figure ever.
Read More: Best Mother-Daughter Movies