How old were you when you watched your first film? Well, many parents want to introduce this wonderful medium of art to their children as fast as possible. There's no age appropriate enough to start watching movies and all want to start off on a good note. So let's look at the list of really good films for 3-year-olds to watch.
15. The Incredibles (2004)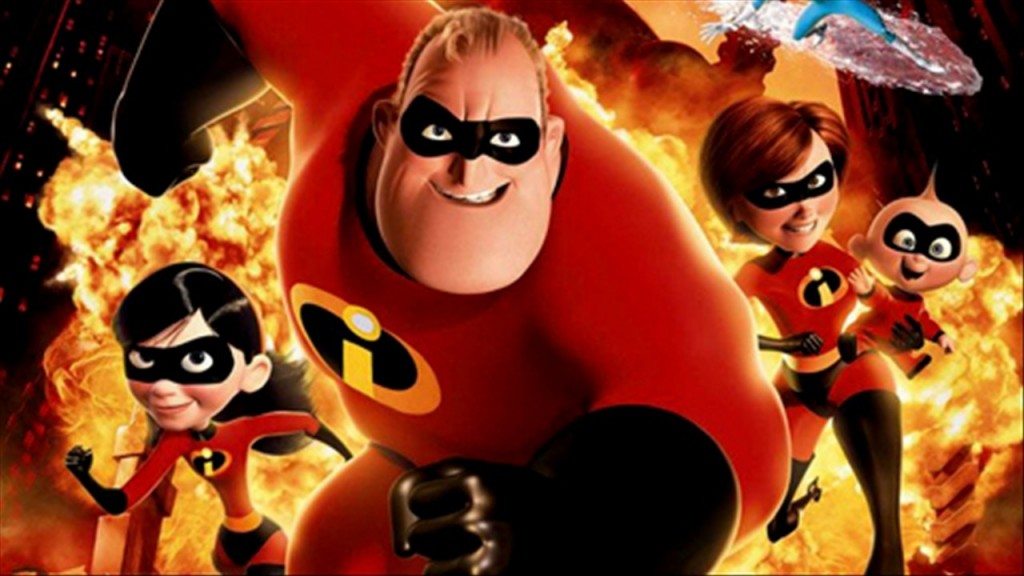 'The Incredibles' is one incredible film. It's a Pixar animated film and has a lot of fun element. The story follows the life of the Parr family. Bob and Helen Parr are two veteran superheroes in an alternate world where the sups or superheroes are resented because of their collateral damages in combat. They have children with equally fascinating superpowers. The family struggles to hide their identity, posing as a mundane middle-class American family. However, when a fanboy goes haywire they must mend their familial bonding. The film is fascinating, extremely attractive, action-packed and has a nice moral ring to it. Perfect for a kid!
14. Tinker Bell (2008)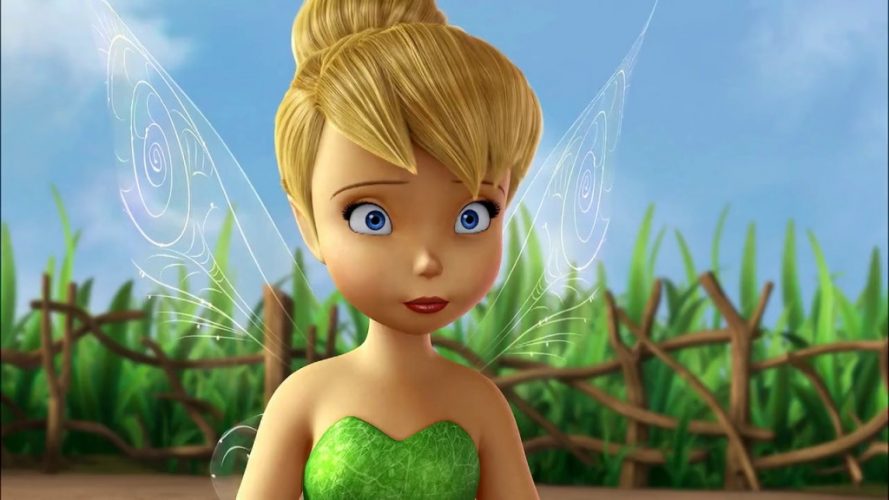 Now we are moving to the fairyland. A Disney classic, 'Tinker Bell' finds its story from J. M. Barrie's famous play 'Peter Pan or The Boy Who Wouldn't Grow Up'. Tinkerbell is a fairy in that play who gets her own spinoff in this movie. She is born from the first laugh of a baby and she's brought to the Pixie Hollow. Tinkerbell finds her true potential as one of the tinkerers of things. She befriends four more fairies and the adventure begins. The film is a faithful continuation of legendary Peter Pan universe and is sure to attract babies with its innocent charm.
13. Madagascar (2005)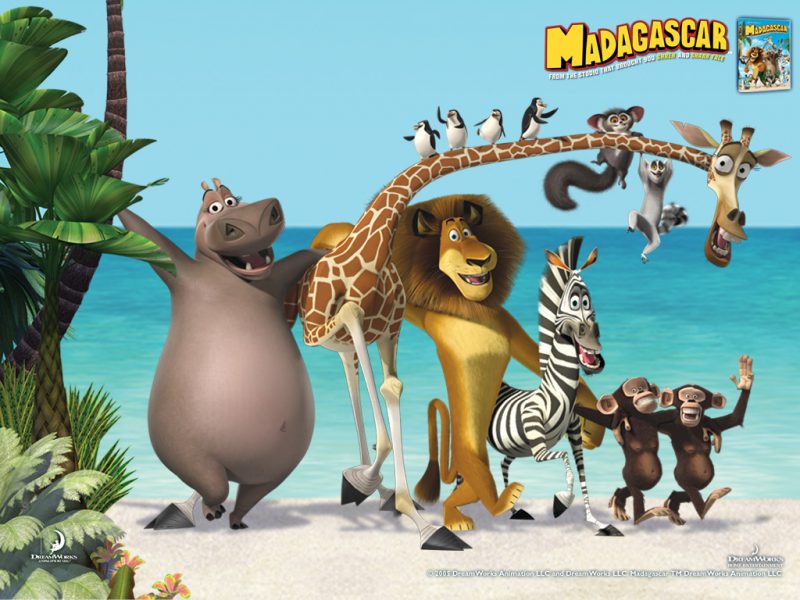 Talking wild animals? Babies love them! Animation films are going to appear in this list quite frequently and 'Madagascar' is no different. Marty the zebra and Alex the lion are best of friends. Alex is the star of Central Park Zoo who is the 'king of New York'. Marty longs for a bit of wildness in life and attempts to break free from zoo shackles. Melman the giraffe, Gloria the hippopotamus and Alex try to persuade him otherwise but in vain. With a crazy chain of events, they land in wild Madagascar where they have the ride of the lifetime. Oh, it also features a band of quirky side characters. Kowalski! Analyze.
12. The Little Mermaid (1989)
Back in simpler times, Disney made some delightful films based on fairy tales and legends. 'The Little Mermaid' is one such greatly satisfying tale of Hans Christian Andersen's story. Ariel is a young mermaid who's not content with her life in underwater. She wants to experience human life but has to content herself with just collecting human artifacts. Ariel disregards her father King Triton's warning as she moves in close proximity to humans. She witnesses Prince Eric during his birthday celebration and is instantly enamored by him. A violent storm follows and Eric is saved by Ariel. Complications arise as Ariel's identity is disclosed. The film is sweet and delightful for a 3 years old kid.
11. Dumbo (1941)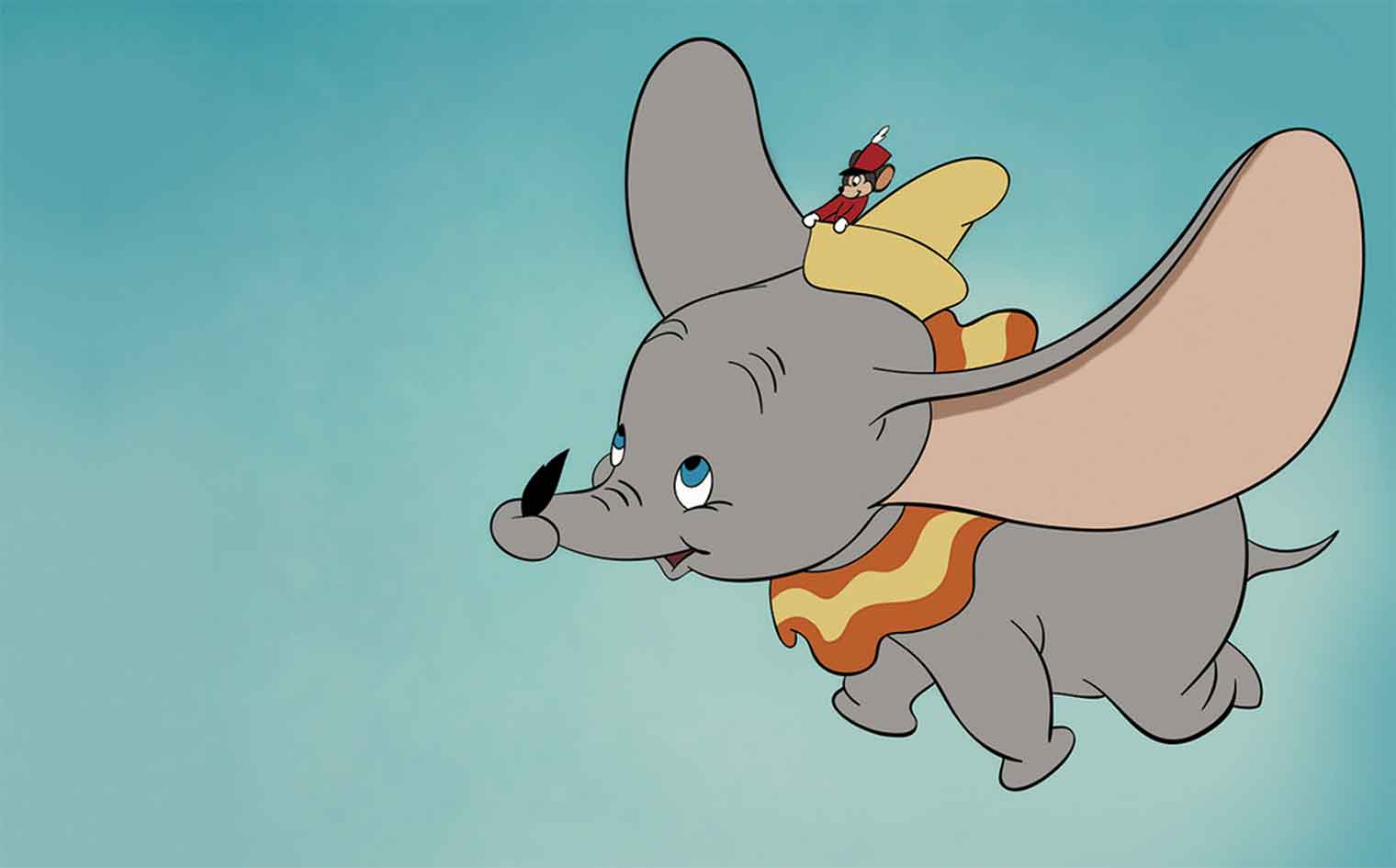 We are turning back the clock as this timeless classic still manages to capture the imagination of children all over the world. After the debacle of 'Fantasia', Disney went back to its roots to find a simple story which is also full of heart. And in came 'Dumbo'! Mrs. Jumbo, one of the circus animals, receives her baby. Because of the baby's large wing-like ears he's made fun of and is nicknamed Dumbo. Dumbo possesses flying ability as he faces social stigma by other animals. The film is very short in duration and during the times of world war II, the film exudes warmth and genial entertainment.
10. Chitty Chitty Bang Bang (1968)
'Chitty Chitty Bang Bang' is a British musical fantasy film based on James Bond's creator Ian Fleming's book. Caractacus Potts is an eccentric inventor who accidentally invents the weird new car and names it Chitty Chitty Bang Bang. Along with his children, Jeremy and Jemima and his equally eccentric father go on a journey to fantasy-land of Vulgaria where a tyrant named Baron Bomburst threatens to steal the car. The film is full of joyful children singing together, going on adventures with a magical car where goodness is virtuous and baddies are not entirely bad. Perfect for a kid.
9. The Adventures of Milo and Otis (1986)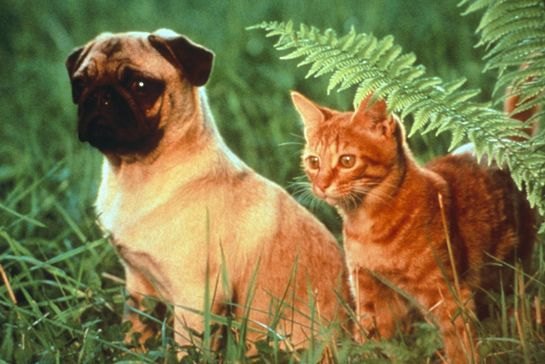 This is one film that is got to be loved by any 3-year-olds. This is a story of two animals, a cat and a dog and their adventures. Milo the cat and Otis the dog are two happy souls who grew up on a farm together. Suddenly, one day, these two are separated after an incident. And these two's adventure to reunite with each other begins. They travel through various landscapes including mountains and rivers culminating in one of the most feel-good endings. The film is full of heart, warmth, and cuteness overcharged with sweet emotions.
8. Kung fu Panda (2008)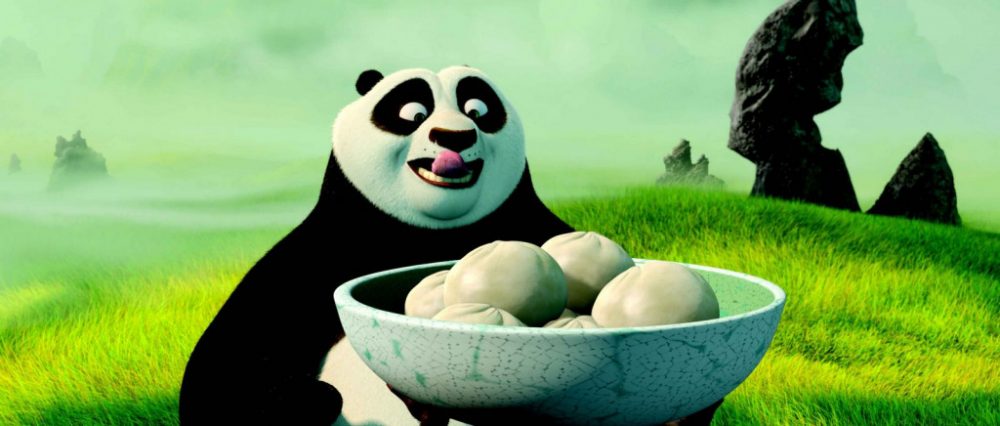 Now 'Kung fu Panda' is a franchise that is full of entertainment. It has comedic sequences overloaded with the protagonist's quest to find his place among the greats. Po is destined for greatness and has an awesome sense of humor. He's bestowed with the duty to bring peace to dragon valley as the dragon warrior. He undergoes from being undeserving to greatly stoic about his powers as he completes his cycle of education. Voiced by an incredible Jack Black, the film is superbly energetic, good-looking and full of slapstick humor.
7. Ratatouille (2007)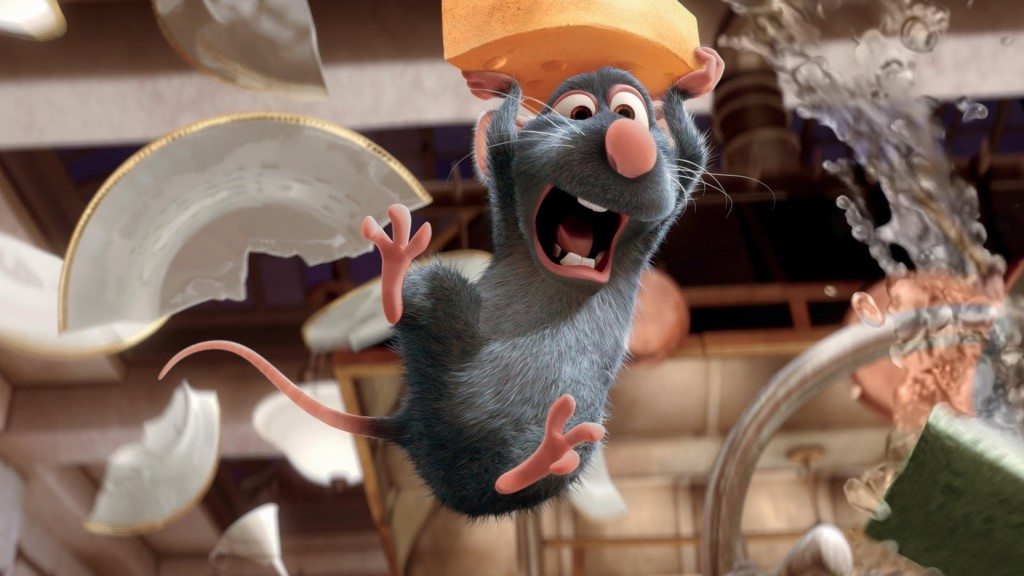 Immerse yourself in delectable food, gorgeous locations, and an indomitable spirit. 'Ratatouille' is a film directed by Pixar's own Brad Bird that tells the story of one ambitious rat, Remy. After the death of his idol, famous chef Auguste Gusteau, Remy attempts to become a superior chef just like his idol. After a tragic encounter, he finds himself in Gusteau's restaurant where he corrects an amateur boy-chef Linguini's mistakes. The sauce becomes a hit and they both strike clandestine partnership to produce mouthwatering foods. The new owner of Gusteau's restaurant acts as an antagonist to find the secret thereby endangering the life of Remy. The film is exquisite with a general narrative about the virtues of not giving up.
6. Finding Nemo (2003)
Another feel-good movie that's one of the favorites among the children of all ages. Nemo is a clownfish with an overprotective father Merlin. On a field day trip, Nemo is accidentally lost and his father goes on a journey to find his lost son. On his journey, he meets Dory, a quirky blue tang suffering from short term memory loss. Together they undergo many obstacles and adventure to find Nemo in Sydney. Throughout the journey, the nature of each character evolves as they face their biggest fears while growing out of them as better living things. The film is a kid favorite as the underwater world is painted with the utmost importance and the characters of Dory, Marlin, and Nemo captures a place in the heart of children.
5. My Neighbor Totoro (1988)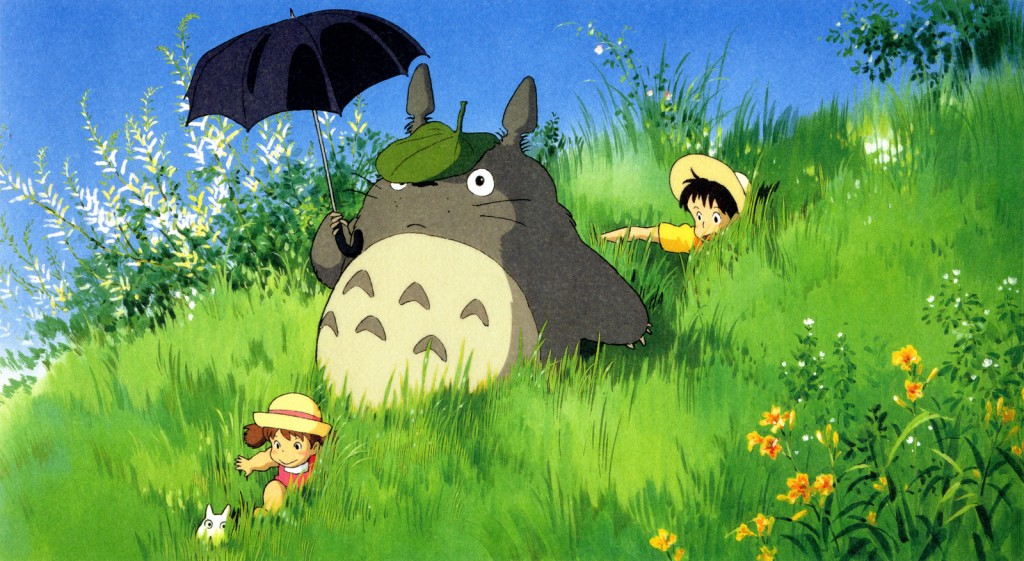 We are moving towards Japan to find one of the best films for 3 years old kids. 'My Neighbor Totoro' is a legendary anime from the legendary filmmaker, Hayao Miyazaki. It has everything to entice and engage little children. Satsuki and her little sister Mei move to a pastoral countryside with their father in order to stay close to their ailing mother. They start living in an old uninhabited large house at a far corner of the village. Things take a turn when they discover the presence of enchanting creatures living in the forest behind them. They befriend a fantastic creature named Totoro and experience many otherworldly adventures as they face crisis and eventually, reconciliation. The film showcases many fantasy filled narratives, weird creatures, and exaggeration in Japanese eerie premise.
4. Mary Poppins (1964)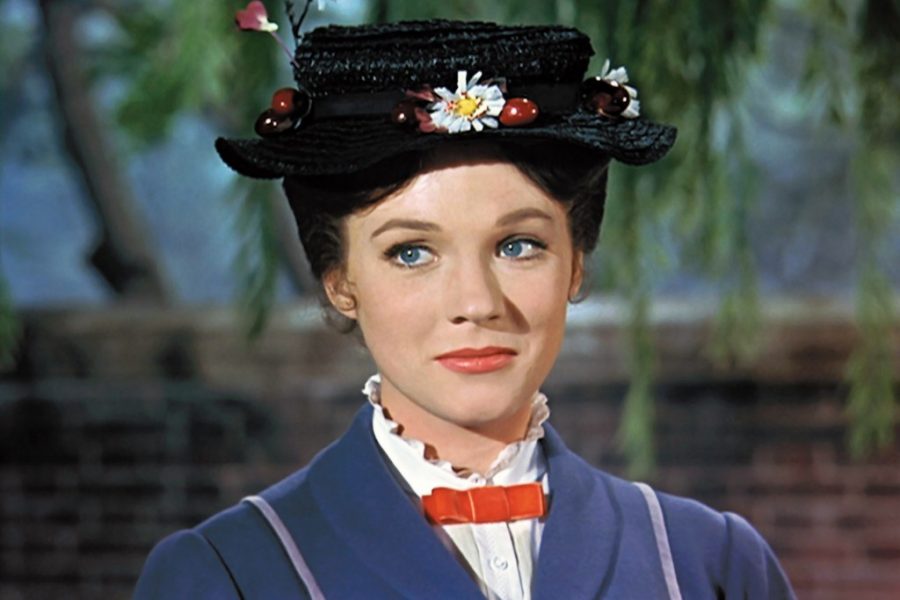 One of the most famous films in this list, 'Mary Poppins' is a Disney classic in its true sense. It's a musical fantasy film which is based on P. L. Travers' Mary Poppins series of books. In the film, Mary Poppins is a quirky nanny who is tasked to oversee the children of Mr. Banks, Jane, and Michael. It's a fantasy film and Mary Poppins is magical. She uses her magic to solve many obstacles while making the children tidy up. She's literally a fairy in disguise as she not only creates a cheery atmosphere in the household and for the children but also manages to find solutions for Mr. Banks' professional crisis. The film is every children's delight as Julie Andrews casts her magic as Mary Poppins.
Read More: Best Movies Like Spirited Away
3. Toy Story (1995)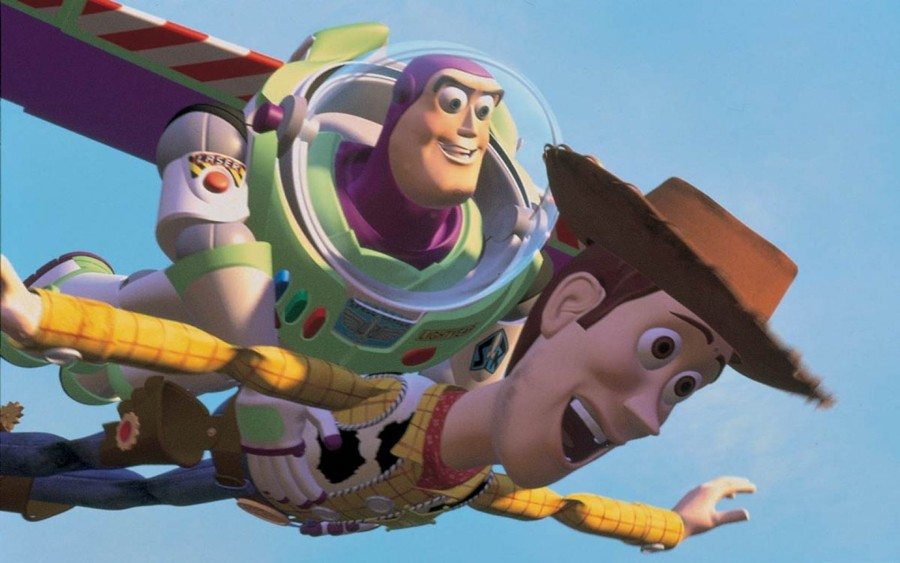 'Toy Story' is the film that started the incredibly popular Toy Story franchise for Disney-Pixar studio. In the film, the toys are living things as they converse and move just like any other beings yet they maintain their lifelessness as toys in front of human beings. Woody, molded as a western horse rider is little Andy's favorite toy until he gets Buzz Lightyear as a birthday gift. Buzz is a transformer-ish space robot and is quite simple. Woody feels insecure as he creates a plan with other toys to replace Buzz. The film is a wild ride of toys doing impossible things and being toys. Now we are not suggesting the first film of the series as the only suitable film for kids but rather recommending the whole franchise.
Read More: Best Nickelodeon Movies
2. The Many Adventures of Winnie the Pooh (1977)

Another Disney classic, 'The Many Adventures of Winnie the Pooh' is the film that is a must watch for first-timers. It's the classic tale of honey-loving bear Winnie the Pooh who is full of heart and less in honey. Pooh bear has his friends who help him to find more honey as they battle vicious bees and a deadly tiger named Tigger. It's a combination of short featurettes as the film brings the famous characters of Pooh bear, Christopher Robin, Piglet, Eeyore, and Tigger.
Read More: Best 80s Cartoon Movies
1. Despicable Me (2010)
Who doesn't love Minions?! Supervillain Gru's pride is hurt when a new villain in town stumps him. Gru, with his sidekick-cum-scientist Dr. Nefario and his army of Minions, decides to shrink and steal the moon. He decides to steal the shrink ray from arch-nemesis Vector's base through three little orphans dressed as cookie sellers. Things take a serious turn when the plan doesn't go accordingly. Gru with the help of Minions tries to save the girls whom he had adopted previously. From being supervillain he becomes superdad as mad actions ensue between Gru and Vector. The film is inherently warm, the children are cute as good triumphs evil.
Read More: Upcoming Kids Movies