The relationship between a mother and its daughter is a complex one. Therefore, it is often portrayed in cinema, but not always feels real and relatable. All of these films have one thing in common: they all conquered our hearts through the way they imitate how mothers and daughters interact in our world. Here is the list of top movies about mother daughter relationships. You can watch some of these best mother-daughter movies on Netflix, Hulu, or Amazon Prime.
12. Because I Said So (2007)
Afraid that her daughter will follow her footsteps, Daphne (Diane Keaton) tries to set her daughter Milly (Mandy Moore) up to the "right man". Daphne and Milly always gravitate around each other despite the fights and personality clashes. Diane Keaton is energetic and so much fun in this role. And Mandy Moore is very good as the quirky daughter who is, despite some difficulty to admit, very much like her mother. "Because I Said So" sticks to genre conventions but the comedy aspect of the film is not typical at all. That is what makes this mother-daughter relationship special.
Read More: Best Basketball Movies of All Time
11. Panic Room (2002)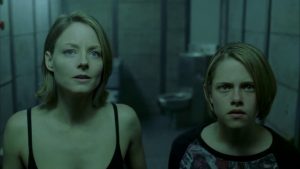 Extremely difficult situations can help or put relationships at risk. In "Panic Room", a divorced mother (Jodie Foster) and her diabetic daughter (Kristen Stewart) take refuge in their safe room, when three men break-in, searching for a (missing) fortune. A strange but inevitable way to bond, we can see both characters under pressure. In the end, it's all about the invisible force that unities a mother and a daughter and the love they feel for each other.
Read More: Best High School Romance Movies of All Time
10. Mamma Mia! (2008)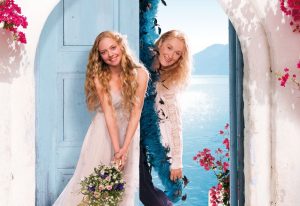 In this Broadway musical adaptation, Amanda Seyfried takes on the role of Sophie, a bride-to-be who is trying to identify her father out of three of her mother's (Meryl Streep) former boyfriends. Mothers make decisions that can and will define the personality of her children. There are always difficult decisions to be made. Maintaining the real father a secret is never easy for either mother or daughter, however "Mamma Mia!" is not a difficult film to watch. This is a mother-daughter relationship that you can watch with your mother and have a lot of fun.
Read More: Best Vietnam War Movies of All Time
9. The Kids Are All Right (2010)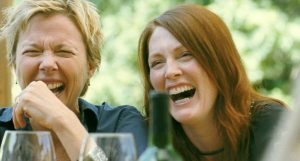 Nic (Annette Bening) and Jules (Julianne Moore) are lesbian mothers to 18-year-old Joni (Mia Wasikowska). The supportive family gets shaken up when Joni and her brother (Josh Hutcherson) meet their sperm donor father (Mark Ruffalo). This is more a film about letting go and realizing that you can't control everything; either if you are a daughter or a mother. It's an extremely funny and interesting take on a family drama.
Read More: Best Tornado Movies of All Time
8. Freaky Friday (2003)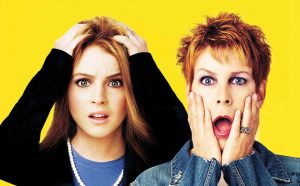 An overworked mother (Jamie Lee Curtis) and her daughter (Lindsay Lohan) do not get along. What could unite mother and daughter more than to switch bodies? "Freaky Friday" manages to capture the whole relationship perfectly, both the happy and the frustrating moments. There are a lot of things that make your eyes stay glued to the screen: the chemistry between Lindsay Lohan and Jamie Lee Curtis, the ups and downs of this kind of relationship and the inevitable awkward/funny moments that come from having to date your mom's new fling or returning to school. Curious fact: this is actually a remake of the 1976 classic show with the same name.
Read More: Best Horse Racing Movies of All Time
7. Stepmom (1998)
After her parents get divorced and a new woman, Isabel (Julia Roberts), enters her father's life, Anna (Jena Malone) finds out that her mother is terminally ill. Both women have to cope with the situation and accept the fact that Isabel will do a good job in the future. It's a touching tale about love that doesn't fail to move you no matter how many times you see it. With remarkable performances by every actor and actress, you'll get two mother-daughter situations that will impress and move you.
Read More: Best Golf Movies of All Time
6. Mermaids (1990)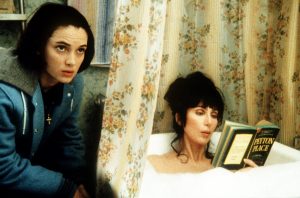 Mrs. Flax (Cher) is a wild and unconventional mother that moves to a small Massachusetts town in 1963 with her two daughters. Charlotte (Winona Ryder), her conservative daughter, narrates the family story, and soon we realize that she is tired of being uprooted each time her mother's romantic flings don't work out. "Mermaids" is a character-driven film about growing up and facing your problems, even if you are the mother. The clash of personalities, a free spirit, and a devout young girl, makes this a very interesting and fascinating take on the mother-daughter relationship.
Read More: Best Medieval Movies of All Time
5. Anywhere But Here (1999)
Abruptly leaving her husband and family behind in Wisconsin, Adele August (Susan Sarandon) takes her daughter Ann (young Natalie Portman) across the country to live in Los Angeles. This sudden move is the beginning of a tumultuous relationship. Ann becomes homesick, lonesome and resentful of her mother. Adele refuses to settle into the parent role. Based on a novel by Mona Simpson and a screenplay by Alvin Sargent, this is the kind of "dramedy" movie that we can't resist. Narrated by Ann, we watch them deal with struggle after struggle and see how that affects that inexplicable, powerful bond.
Read More: Best Cooking Movies of All Time
4. Terms of Endearment (1983)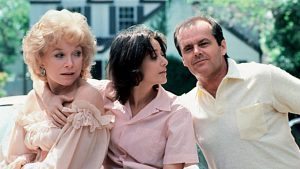 Wealthy widow Aurora Greenway (Shirley MacLaine) is very hard to please and an influential woman who lives over the top. Her daughter Emma (Debra Winger) is much more down to earth, a family woman, that's trying to raise her three children. With the perfect balance between funny and serious, ups and downs, the relationship between mother-daughter seem a real one, mainly because of the chemistry between the two actresses. Shirley MacLaine and Debra Winger give career performances in such an emotional film. Winner of 5 Oscars (including Best Picture and Best Actress in a Leading Role), this underrated film is a must watch.
Read More: Best Nazi Movies of All Time
3. Postcards from the Edge (1990)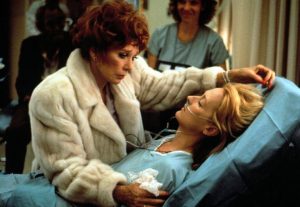 Based on the relationship of Carrie Fisher and her mother Debbie Reynolds, this adaptation of the book with the same name by Carrie Fisher is a very much unknown film that should be rediscovered. The story follows actress Suzanne Vale (Meryl Streep) trying to get her acting career back on track after rehab. However, her movie star mother, Doris Mann (Shirley MacLaine) is not helping at all. Doris will not admit that she's no longer the star she once was. Meryl Streep and Shirley MacLaine have mesmerizing performances that truly elevate the film into a higher level, even granting Streep an Oscar nomination. An incredible portrait of a mother-daughter relationship.
Read More: Best Boarding School Movies of All Time
2. The Piano (1993)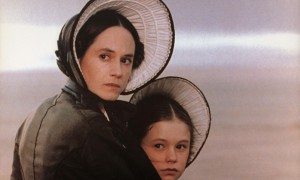 Directed by Jane Campion, this film is a powerful costume drama set in the 1850s in New Zealand. A Scottish mute woman (Holly Hunter) is sent to New Zealand with her young daughter (Anna Pacquin) and a prized piano for an arranged marriage to a wealthy landowner. The difficulty in communicating and the insensitive new husband turn the relationship between mother and daughter into an extremely complex one. It combines masterful scripting, cinematography, performances, and musical score into a disturbing, erotic tale. It won several Oscars, including for the startling performances of Holly Hunter and Anna Paquin.
Read More: Best Anthology Movies of All Time
1. Autumn Sonata (1978)
"Autumn Sonata" examines the relationship between Eva (Liv Ullman), a depressed wife who is grieving the loss of her young son, and her mother, Charlotte (Ingrid Bergman). They haven't seen each other in 7 years and Charlotte never met her grandson. Although they are both very different from each other, they are united by DNA and common stories. These accurate portraits of two real and contradictory humans are what makes the film feel so special. Ingmar Bergman uses his directorial skills and narrative tricks to create an intense and emotional war between the women. A must watch for all film lovers.
Read More: Best Skateboard Movies of All Time