Sports movies are fun and entertaining and often gives us an insight on what it is like to be a sportsman. Whether it is a biographical film or something that's fantasy, it is always inspiring and keeps you in a good mood. When Sport movies are done well they are able to teach you lessons that every different kinds of sports do. Team work, respect, trust and determination are some of them.
Basketball films are always interesting because they always offer something different to the genre. With basketball a sport film is more than just a game, but is given space to explore culture. Basketball like rap music is so deeply engraved to the hood culture that it is impossible to make a film about it without mentioning the other and vice versa.
In the list we are going to be including films that has basketball at the centre of its focus. It doesn't necessarily have to be an all out 'Bball' movie, but a film where it plays an integral part. Here's the list of top Basketball movies ever. You can watch some of these best basketball movies on Netflix, Hulu, or Amazon Prime.
10. Space Jam (1996)
Space Jam is a 1996 American live-action/animated sports comedy drama film starring basketball player Michael Jordan and featuring the Looney Tunes cartoon characters. In the film, after Jordan's retirement he is captured Bugs Bunny and is asked to play a match to defeat the Nerdlucks, a criminal alien group. The plot is not very strong but let's not forget that this is a film made for kids. It's still however a fun and enjoyable film even for adults who can enjoy some few laughs. Jordan is not an actor so we can't trash him for his performance. It's not not the worst acting performance ever, at least I can give him that.
Read More: Best Rainy Days Movies of All Time
9. Blue Chips (1994)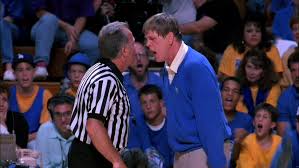 Blue Chips is a 1994 American basketball drama film, directed by William Friedkin, written by Ron Shelton and starring Nick Nolte as a college coach and real-life basketball stars Shaquille O'Neal and Anfernee "Penny" Hardaway. The film follows a basketball coach, Pete Bell, who breaks the rule to improve his degrading team. One of the reasons the film work is because it has Nick Nolte anchoring it. Nolte gives a good performance in a film that many people feel is scattered and disjointed. Sports fans will enjoy the film however because of its inspiring and passionate execution.
Read More: Best Religious Cult Movies of All Time
8. Above the Rim (1994)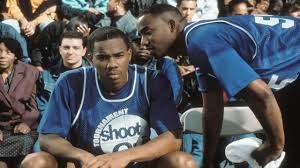 Above the Rim is a 1994 American sports film co-written, storied and directed by Jeff Pollack in his directorial debut. The film stars Duane Martin, Tupac Shakur and tells the story of a promising New York City high school basketball star and his relationships with two people; one a drug dealer and the other a former basketball star. Above the rim is a classic hood film that has a real street feeling and Tupac shining in the film. The use of basketball as a view into the street culture of America, is unique and original to this movie. It shouldn't be a surprise with Tupac involved that the soundtrack is also amazing.
Read More: Best Nuclear War Movies of All Time
7. The Basketball Diaries (1995)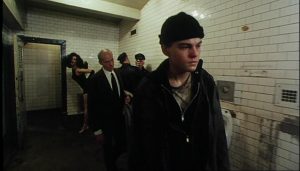 The Basketball Diaries is a 1995 American coming-of-age film directed by Scott Kalvert, starring Leonardo DiCaprio, Lorraine Bracco, James Madio, and Mark Wahlberg. The film is an adaptation of Jim Carroll's autobiographical work of the same name. It tells the story of Carroll as a promising high school basketball player and writer who becomes addicted to heroine. DiCaprio in his first leading role is simply breathtaking and showcases everything that made him to star that he is today. Apart from him, Bracco (who plays his mother) as well as other supporting cast compliments the film greatly. The film gives a raw insight on the very dark and scary life of drug addicts.
Read More: Best Movies About Alcoholism of All Time
6. Glory Road (2006)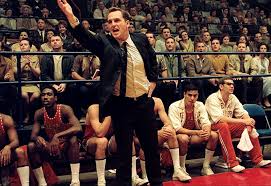 Glory Road is a 2006 American sports drama film directed by James Gartner, based on a true story surrounding the events leading to the 1966 NCAA University Division Basketball Championship. The film follows coach Don Haskins who construct his team with a diverse line-up and has to fight against all odds of criticism. Glory Road" is a genuinely inspiring story about courage and determination in the face of societal pressure and immesurable odds. The film has been criticised because of its historical inaccuracy but that does not take anything away from the message that it delivers.
Read More: Hockey Movies
5. Coach Carter (2005)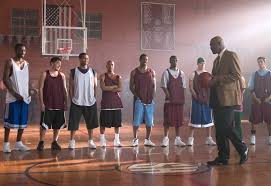 Coach Carter is a 2005 American Ken Carter who made headlines in 1999 for suspending his undefeated high school basketball team due to poor academic results. The film stars Samuel L Jackson, Channing Tatum, Rick Gonzales and Ashanti. Coach Carter is not your average Basketball film and should not be something you should watch if you're expecting otherwise. The film however is an inspiring tale that teaches you how not to give up. Samuel L Jackson is brilliant as ever as the Coach while Ashanti also provides a surprisingly sterling performance.
Read More: Best Haunted House Movies of All Time
4. White Men Can't Jump (1992)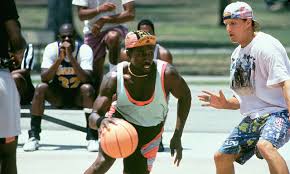 White Men Can't Jump is a 1992 American sports comedy film written and directed by Ron Shelton, starring Wesley Snipes and Woody Harrelson as streetball hustlers. In the film Billy, a hustler, makes a living out of conning African American players into believing that he cannot play basketball. He teams up with Sidney, one of his victims, to double his chances. White Men can't Jump is a gritty funny comedy that is at its best with its inventive and witty dialogues. Wesely Snipes and Woody Harrelson play off each other perfectly and make a memorable team. Ron Shelton does a great job of capturing the culture of basketball hustlers.
Read More: Best Adolf Hitler Movies of All Time
3. Love and Basketball (2000)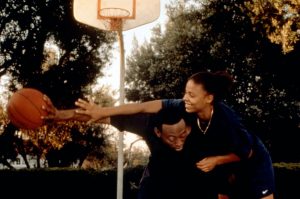 Love & Basketball is a 2000 American romantic drama film starring Sanaa Lathan and Omar Epps. The film tells the story of two next-door neighbors in Los Angeles, California who are pursuing their basketball careers before eventually falling for each other. Sanaa Lathan and Omar Epps are genuinely brilliant in the movie and gives career best performance. The film consists of great writing with characters that are memorable and very well-developed. The story is more from the female perspective and tells a very impressive feminist tale too.
Read More: Best Cheerleading Movies of All Time
2. Hoosiers (1986)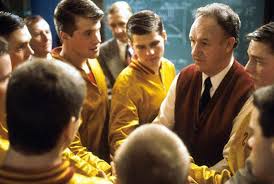 Hoosiers is a 1986 sports film written by Angelo Pizzo and directed by David Anspaugh in his feature directorial debut. It is loosely based on the Milan High Schoolteam that won the 1954 state championship. It follows a high school basketball coach seeking to rectify his past as he tries to forge a winning team with an alcoholic assistant coach. Hoosier is an inspiring portrayal of a basketball team which is masterfully crafted to be more than just a sport movie. It is a film made with heart and passion and teaches you about second chances and forgiveness. The cinematography of the film is very beautiful and captures the rural Midwest like never before.
Read More: Best Airplane Hijack Movies of All Time
1. He Got Game (1998)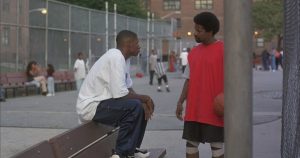 He Got Game is a 1998 American sports-drama film written, produced and directed by Spike Lee and starring Denzel Washington and real-life NBA star Ray Allen. This is the third of four film collaborations between Washington and Lee. In the film a convict tries to convince his estranged star basketball player son to go to college so that the convict's prison term can be reduced in exchange Washington as usual delivers a compelling performance even though he plays a character that some might see as selfish. Spike Lee is able to create something that will attract audiences that are not necessarily sports fans. The script is beautifully written and is well told with an equally beautiful cinematography. The father-son conflict fills the void that most sport films suffer from and elevates it to a better and higher ground.
Read More: Baseball Movies