Zoe Saldana was a dancer and part of the Faces theater troupe when she was recruited by a talent agency. Her acting experience coupled with her years of dance training greatly helped her in getting her first big-screen role as Eva Rodriguez, the talented and headstrong ballet dancer in the movie 'Center Stage' which released in 2000. The following year she appeared as Maggie in 'Get Over It' and as Cheryl in 'Snipes'. She did 'Crossroads' and 'Drumline' in 2002. She gained wider recognition when she appeared as Anamaria in 2003's 'Pirates of the Caribbean: The Curse of the Black Pearl'.
In 2004, she starred as Dolores Torres in Steven Spielberg's 'The Terminal'. In the next few years she did a lot of films including but not limited to 'Constellation', 'Guess Who', and 'Dirty Deeds' in 2005, 'Premium' and 'The Heart Specialist' in 2006, 'Blackout' in 2007, and 2008's 'Vantage Point'.
Saldana's breakthrough came in 2009 when she made her first appearance in two film series. The first character was Nyota Uhura in 'Star Trek', the first installment of the new Star Trek series. She next portrayed the character of Uhura in 2013's 'Star Trek: Into Darkness', and 'Star Trek: Beyond' which released in 2016. The second character was Neytiri in 'Avatar', the first film of the Avatar film series. It was one of the most ambitious and expensive film projects of all time and became an instant classic. It left everyone awestruck and Saldana too was praised for her performance.
In 2010, she played Elaine in 'Death at a Funeral', Aisha in 'The Losers', and Sarah Cotton in 'Burning Palms'. Next year, she starred as Cataleya in 'Columbiana'. She played Lena Taylor in 'Out of the Furnace' which released in 2013. In 2014, she appeared as Gamora for the first time in 'Guardians of the Galaxy', which is part of the Marvel Cinematic Universe (MCU). Saldana then played this character in 2017's 'Guardians of the Galaxy Vol. 2' and in 'Avengers: Infinity War' which released in 2018.
She played Nina Simone in the biography titled 'Nina' which was released in 2016. Saldana then appeared as Graciela in 'Live by Night', which too released in 2016. She then played Mrs. Molle in 2017's 'I Kill Giants'. She voiced the character of Captain Celaeno in 'My Little Pony: The Movie' which released in 2017.
Saldana has been a constant performer giving her finest performance, in every movie that she does and has been a massive success. She is part of three film series and has a lot of great movies in her filmography. At this point, the question that might be circling your mind is what is the next Zoe Saldana movie or television show? Well, you are in the right place. Here's the list of upcoming Zoe Saldana films and television shows scheduled to release in the near future. We can only hope that the new Zoe Saldana projects are as good as some of her recent ones.
5. From Scratch (2020-)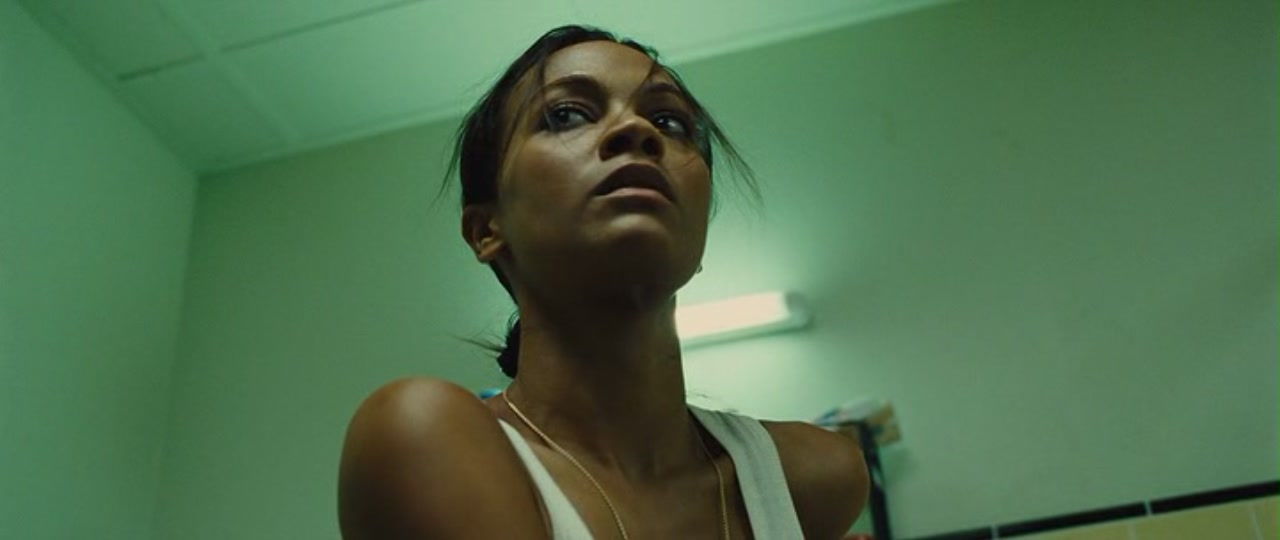 'From Scratch' is an upcoming limited series that will air on Netflix. Zoe Saldana stars in and executive produces the show that is being produced under Reese Witherspoon's banner. The premise is based on Tembi Locke's bestselling memoir.
It has been described as a powerful autobiographical romance that revolves around an American woman who falls in love with a Sicilian man. They build a life together in the US, but soon the woman loses the man to illness. Struggling with grief, the woman must pull her life together, and get back on her feet, to raise their daughter with hope, love and eternal joy. It is a bittersweet experience for her since she hoped to raise the child with her husband.
Saldana spoke about the project saying, "This is a profound true story of love and family, deprivation and nourishment, that needs to be brought to life on the screen as Tembi Locke brought it vividly to life for me on the page. We are grateful to Netflix and thrilled to be working with Reese, Lauren, Attica and 3 Arts on this wonderful project". Witherspoon added to this, saying, "Tembi's memoir is a raw and tender exhibition of life in all its pieces. She brings you into her love, her loss and her resilience with such vulnerability and strength. We immediately fell for Attica and Tembi's vision and feel honored to have the opportunity to help bring it to life onscreen. We could not imagine more perfect partners for this than Zoe and her sisters and 3 Arts Entertainment, along with the incredible team at Netflix."
4. Guardians of the Galaxy Vol. 3 (2021)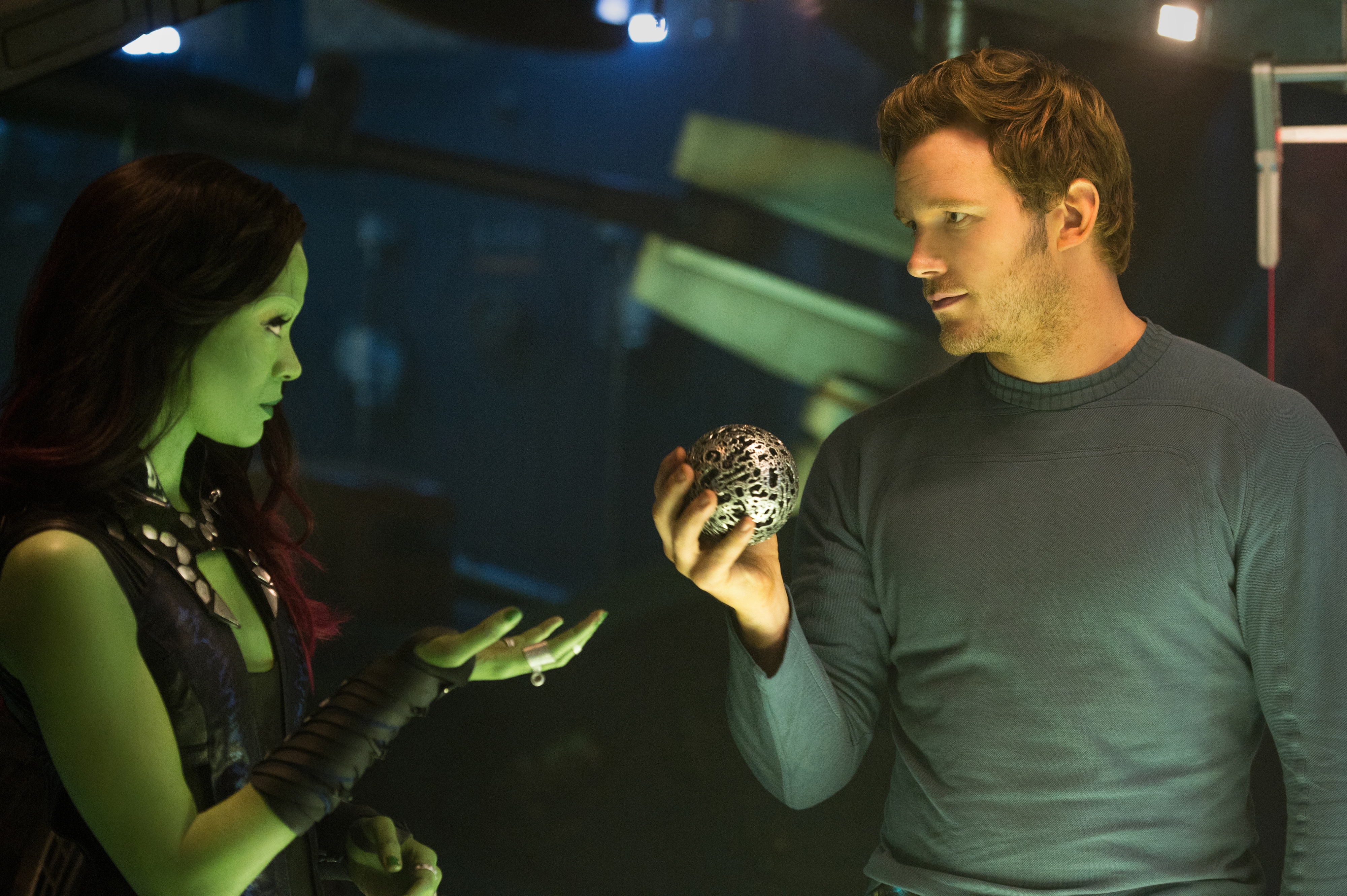 When the MCU first got 'Guardians of the Galaxy', the group was not very well known outside comic circles. However, the way the two movies were handled, with just the right balance of humor, action, and emotion, has made the series one of the most popular, within the MCU. Peter Quill and his group have become hits among fans who have their favorite characters, but most importantly cannot wait to watch the group go off on adventures to remote corners of the galaxy, saving the day with their heroics, which sometimes involves dance-offs!
While the plot of the upcoming movie remains unknown, we know that James Gunn is helming it. The project was in limbo for some time since Gunn's old tweets had resurfaced, and they were distasteful. Since then, Disney fired Gunn but upon the insistence of fans and castmembers, the House of Mouse has taken him back.
We have to wait and see what adventures wait for our heroes in the upcoming film, but with the Krees and Skrulls being introduced largely, the outer space adventures have just become more exciting. Zoe Saldana reprises her role as Gamora, which made her all the more famous. Since she has already played the part in several previous Marvel movies, it will not be hard for her to step back into the role. Assuming the third film is set after the events of 'Endgame', we could see how Gamora rekindles her relationship with Quill.
3. Avatar Films (2021 – 2027)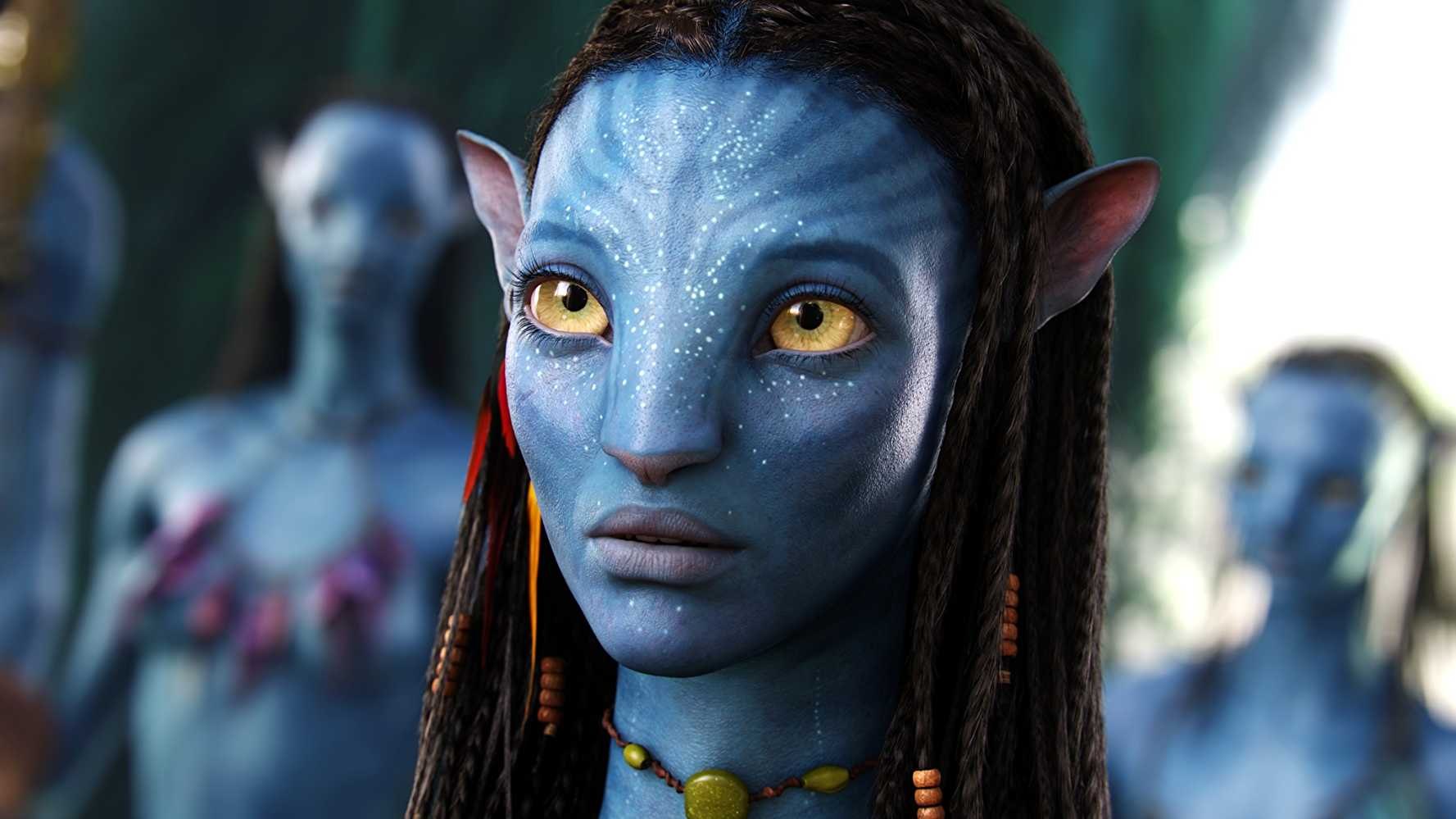 There are four films that are being made simultaneously, namely 'Avatar 2', 'Avatar 3', 'Avatar 4', 'Avatar 5'. These are sequels to the 2009 film 'Avatar' which left everyone amazed. It was a visual spectacle combined with an amazing story. The wait for these movies has only grown with time. James Cameron is directing all the movies and has also written the screenplay. Saldana will reprise her role of Neytiri in the sequels and we can be sure that she will portray the character as perfectly as she did the first time. The story will be a continuation of the first film and nothing else about it is known at this time.
The movies are set to release over a span of six years. 'Avatar 2' is scheduled to release on December 17, 2021. The next movie, 'Avatar 3' will be out on December 22, 2023. 'Avatar 4' releases on December 29, 2025, followed by 'Avatar 5' on December 17, 2027.
Read More: Upcoming Bella Thorne Movies
2. Keyhole Garden (TBA)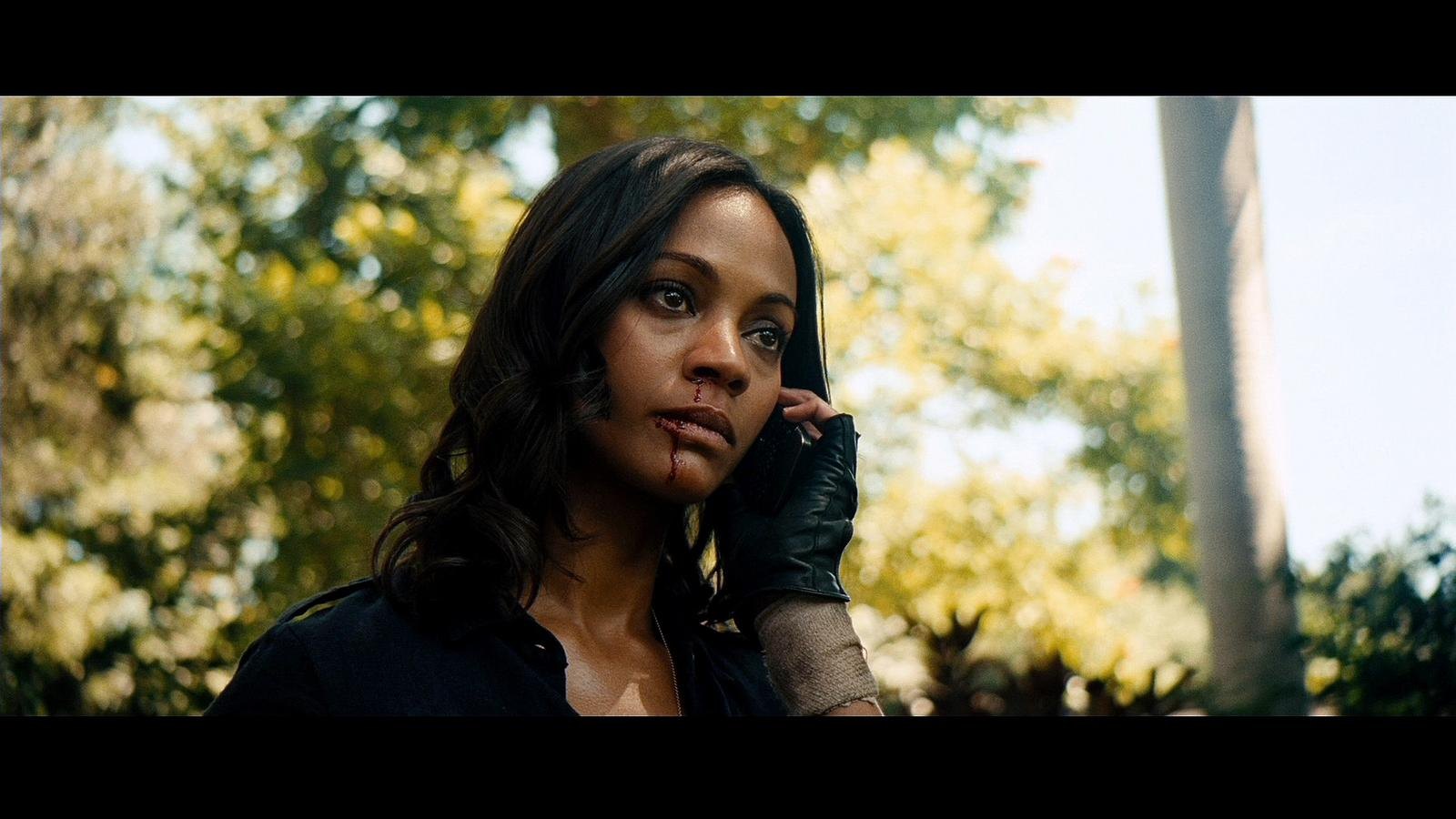 The immigration policies of America affect several lives that we might not even be aware of. The upcoming drama movie, 'Keyhole Garden' attempts to shine a light on the same. Directed by Marco Perego Saldana, the script has been written by Saldana and Rick Rapoza. The cast is incredibly talented including the likes of Tom Waits and Zoe Saldana.
The premise is basically three interwoven tales that shine a light on the nature of divisiveness and the immigration policies along the Southern border of the US. People have already hailed the project as being timely due to the political climate of America under the current government.
We follow three stories, a young boy tries to stop his undocumented friend from being deported, an immigration agent unknowingly dooms a lover and a cartel member carries out his last mission. The movie has been made out to be a love story that plays out in this landscape. It will definitely hinge on strong performances, which is why it is imperative that someone of Saldana's capability be on board. The actress will definitely put in all the effort to make her role memorable. We cannot wait to see this sprawling love story play out as it turns the lens towards one of the key issues in American society.
1. Untitled Star Trek Sequel (TBA)
The next installment in the 'Star Trek' series has been announced but the project has not been given any name as of yet. It will be a follow-up to 'Star Trek: Beyond' which released in 2016. Saldana will reprise her role as Nyota Uhura in the series. The movie will be directed by S.J. Clarkson who is known for her work on Netflix series 'Defenders' and 'Jessica Jones'. No other information about the movie is available at the moment.
Since Zoe Saldana has already played the character, it will be easy for her to slip back into an old role. We expect a memorable performance from her.
Read More: Upcoming Kristen Wiig Movies
ALREADY RELEASED
Missing Link (2019)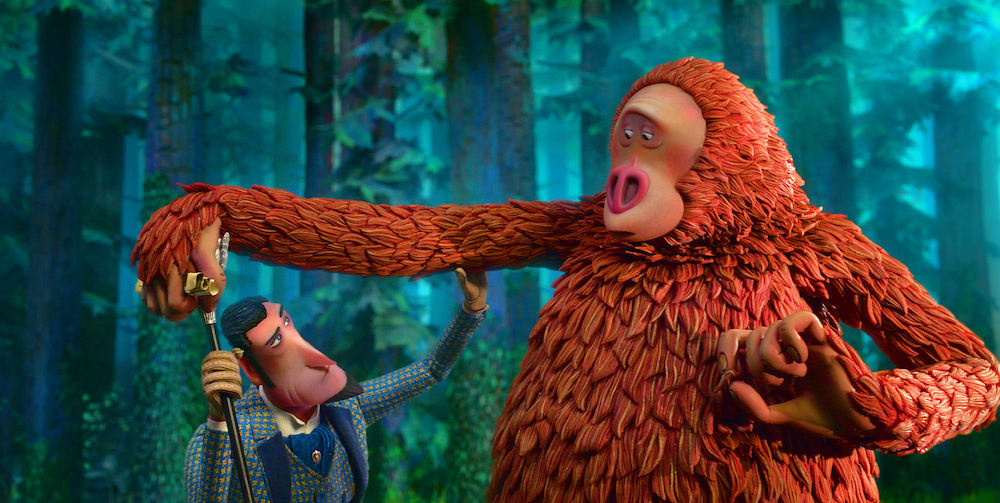 'Missing Link' is an animated adventure-comedy directed by Chris Butler. It follows Mr. Link who recruits explorer Sir Lionel Frost to help him find his long-lost relatives in the fabled valley of Shangri-La. Along with adventurer Adelina Fortnight, they travel the world to help Mr. Link. Saldana voices the character of Adelina Fortnight. It released on April 12, 2019.
Read More: Upcoming Henry Cavill Movies
Avengers: Endgame (2019)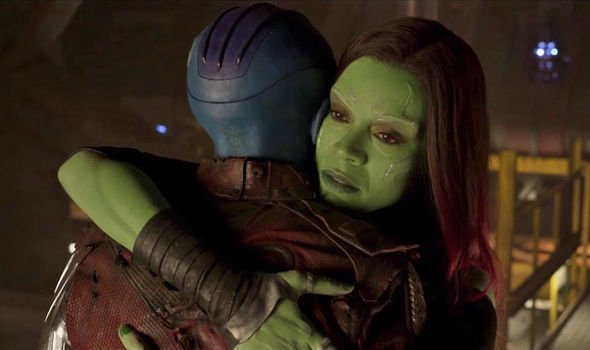 'Avengers: Endgame' is the sequel to 2018's 'Avengers: Infinity War'. It has been the most anticipated movie of 2019 and satiated fan expectations which were very high as 'Avengers: Infinity War' was an amazing film that had raised the bar very high for the sequel. It marked the last film in the third phase of the Marvel Cinematic Universe. Zoe Saldana reprises her role as Gamora in the movie. Although she died in the previous film along with many other Avengers, she and others were brought back by the remaining Avengers.
'Endgame' sees all the heroes come together to avenge the earth, and then make a daring time travel mission, in an attempt to thwart Thanos. Ultimately, there is a showdown between Thanos and his armies and the heroes. Despite suffering big losses, they end up saving the day. The film released on April 26, 2019.
Read More: Upcoming Liev Schrieber Movies