English language movies are often instantly associated with American cinema. But British cinema has also produced many masterpieces over the years. British movies are noted for their strong humor content which often alienates American audiences and some of the greatest British movies ever made are black comedies.
Britain has produced some of the finest auteurs in cinema, including David Lean, Michael Powell, Mike Leigh and of course, Alfred Hitchcock. Today, let's take some time out to celebrate the very best of British cinema. Here's the list of top British movies ever. The good news is that you might be able to find some of the below listed British movies on Netflix, Hulu, or Amazon Prime.
15. This is England (2006)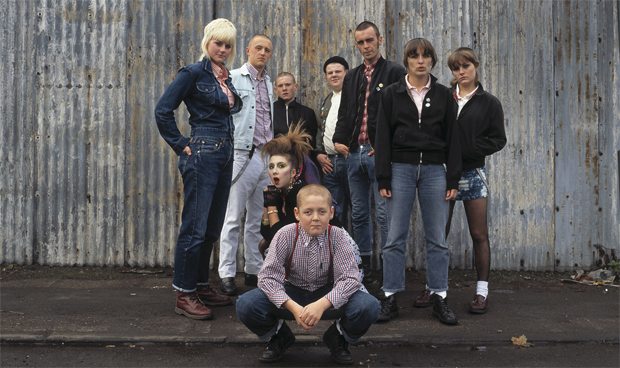 Arguably the greatest British movie of the century and one of the best of all time, 'This is England', directed by Shane Meadows, revolves around a boy who, with his bold, ferocious attitude, earns the respect and admiration of a group of skinheads and teams up with them. The gang grows increasingly close but things take a turn when an ex-convict returns from prison and divides the gang and their relationships are brutally tested. Meadows beautifully captures the aura of its time and crafts an endearing, powerful film about youth, encapsulating the various cultural and political aspects of the time its set in. The writing is sublime and every character is thoroughly well etched as we're drawn to them which makes for an emotionally involving experience.
Read More: Best Doppelganger Movies of All Time
14. Witchfinder General (1968)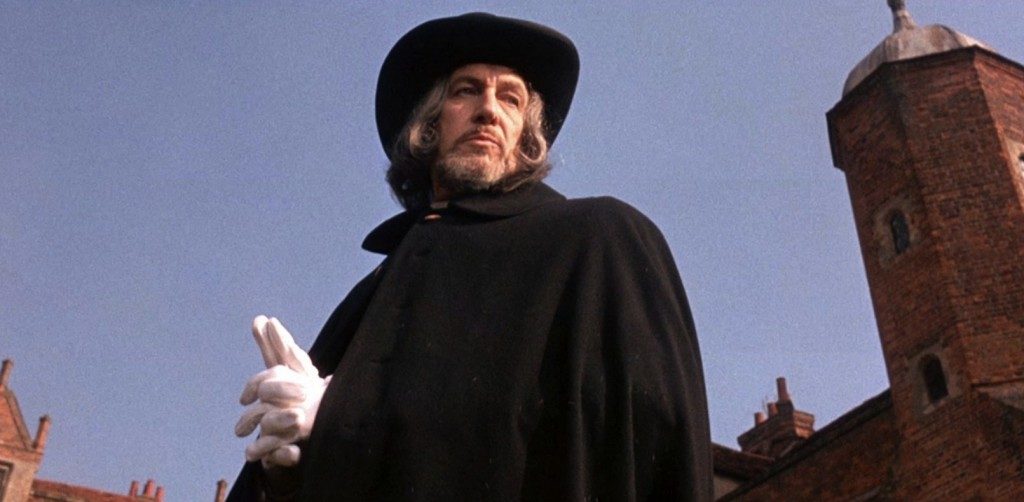 Michael Reeves' disturbing horror drama chronicles the witch-hunting exploits of an evil 17th century English lawyer who is tasked with the job of travelling across the countryside and get rid of the witches using brutally sadistic torture methods to extract confessions out of them. 'Witchfinder General' was widely criticized upon release due to its explicit style and raw depiction of violence but over the years it managed to garner a strong cult following and is today regarded as one of the greatest horror movies of all time and one of the best British movies ever made. It's dark, disturbing, violent but way too powerful to look away.
Read More: Best Motivational Movies of All Time
13. Trainspotting (1996)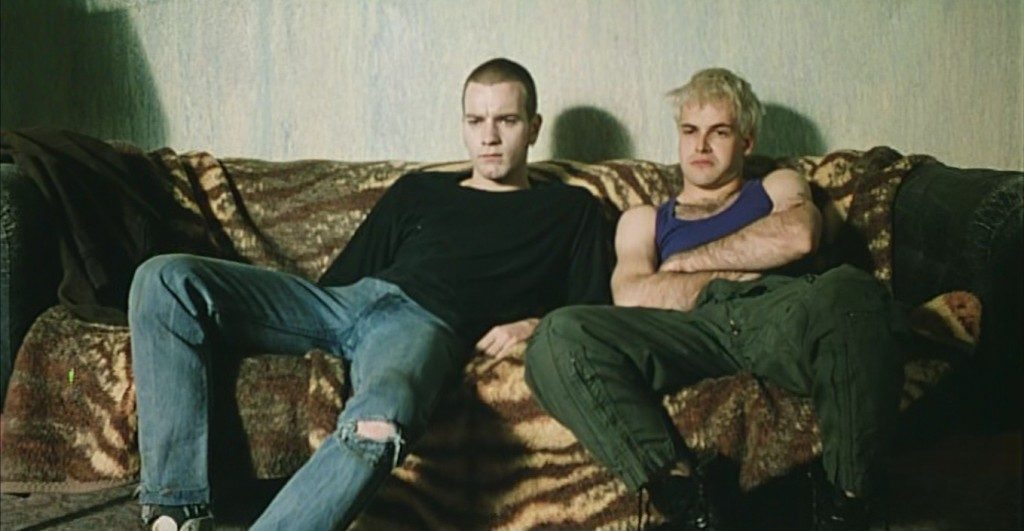 One of the most popular British movies of all time, 'Trainspotting' has a massive cult following among cinephiles all around the world. The way it manages to capture the pain, angst of a generation with such reckless energy and intensity is truly astonishing. The film chronicles the lives of a group of heroin addicts in Edinburgh and their survival under trying conditions. Replete with countless pop culture references and a delectable soundtrack, the film offers a lot to think about and raises some dead serious questions in a seemingly nonchalant, unpretentious manner which is what makes it so endearing and powerful.
Read More: Best Movies About Mental Illness
12. 28 Days Later (2002)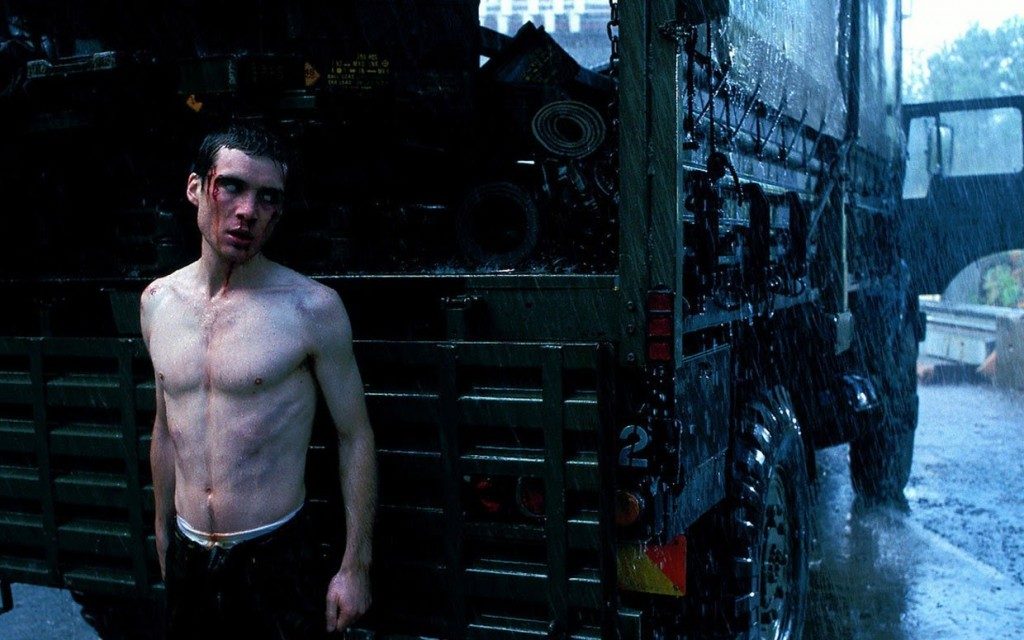 This post apocalyptic drama directed by Danny Boyle depicts a Britain wrecked by a deadly virus as the remaining survivors struggle to deal with the aftermath of the disaster and find security someplace. Danny Boyle's direction is remarkably involving and incredibly atmospheric as he masterfully crafts the devastated world of his vision and displays authoritative control. Alex Garland's plot construction is immaculate and Anthony Dod Mantle rightly translates Boyle's vision onscreen as his cinematography becomes the soul of the film. The film was noted for reviving the zombie genre and is widely considered to be one of the greatest horror movies of this century.
Read More: Best Movie Cinematography of All Time
11. The Wicker Man (1973)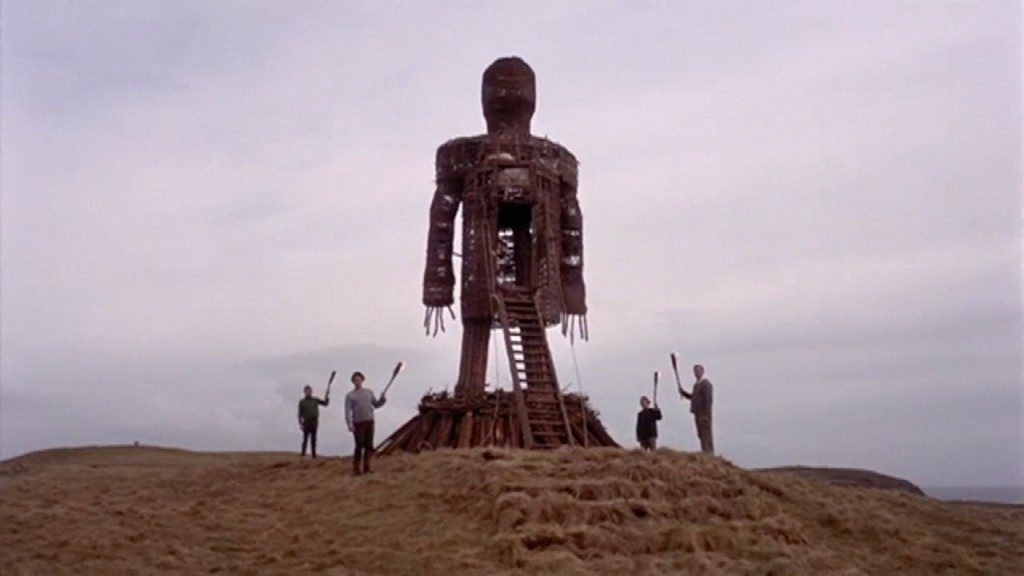 I'm pretty sure it's the Nicolas Cage movie you're thinking. But boy, no! The 1973 original is a masterpiece of horror. It follows a Police Sergeant who visits a secluded island in search of a kidnapped girl but on reaching discovers that the people there have absolutely no idea of the girl and he is befuddled by the villagers' bizarre rituals and practices. Noted for its highly provocative themes and bold content, the film is regarded as one of the biggest trendsetters in the horror genre and was called "the Citizen Kane of horror movies" by the Film Magazine Cinefantastique and was also named the fourth greatest British film of all time by Total Film magazine. Its distinctive aesthetics have influenced numerous horror movies but its true greatness lies in the way it constructs elements of horror through the raw power of atmosphere and tension.
Read More: Best Movie Opening Scenes of All Time
10. The Ladykillers (1955)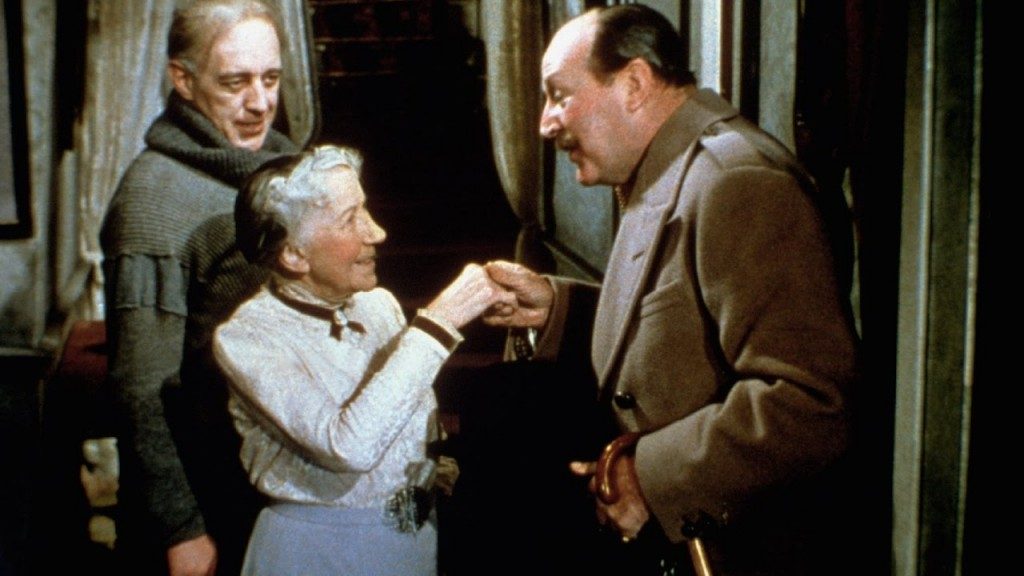 Alexander Mackendrick's classic black comedy revolves around a gang of robbers who break into an old woman's house and and pretends to be classical musicians as they plan out a major heist. Replete with delectable British humor and charming performances from its cast, the film was claimed to be dreamt entirely by its writer William Rose who just gathered the details of it after he awoke. While not a massive success at its release, the film gradually found its audience over the years and is today regarded as one of the greatest comedies ever made. The film was also remade by Coen Brother in 2004, moving the film's setting from London to Mississippi.
Read More: Best Science Movies of All Time
9. The 39 Steps (1935)
A list covering the best British movies of all time is sure to feature at least two Alfred Hitchcock movies and I've got no plans on surprising any of you here. The plot is quintessential Hitchcock; a man tries to help a woman who turns out to be a double agent and when she is mysteriously killed, he is framed for the murder and and goes on the run to Scotland. 'The film is replete with all the classic Hitchockian elements including that famous cameo of his and helped Hitchcock establish his true identity as a visionary filmmaker. The film albeit highly regarded by critics as among the greatest British movies ever made has slipped down to obscurity and remains one of the master's highly underrated works.
Read More: Best Plot Twist Movies of All Time
8. Brief Encounter (1945)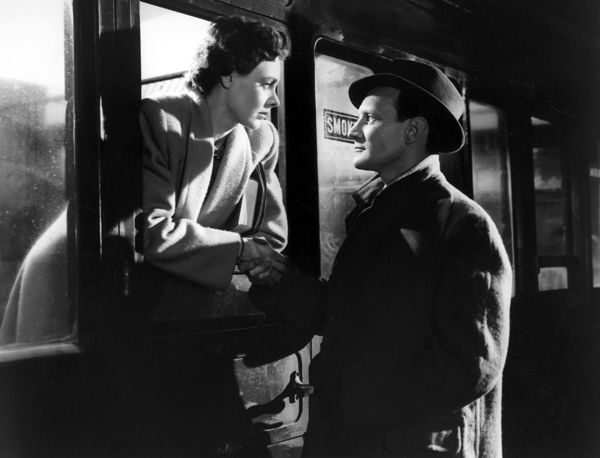 This David Lean gem depicts a married woman's relationship with a stranger whom she meets at a railway station once every week. Their relationship grows increasingly complex to produce devastating consequences as they become grow too close to part ways. 'Brief Encounter' is a deliciously poignant portrait of the frailties of human relationships and painful realities of love. It's a surprisingly moving piece of romance that has remarkably stood the test of time and still manages to strike a chord in you with its delicate charm and endearing honesty.
Read More: Best Detective Movies of All Time
7. The Lady Vanishes (1938)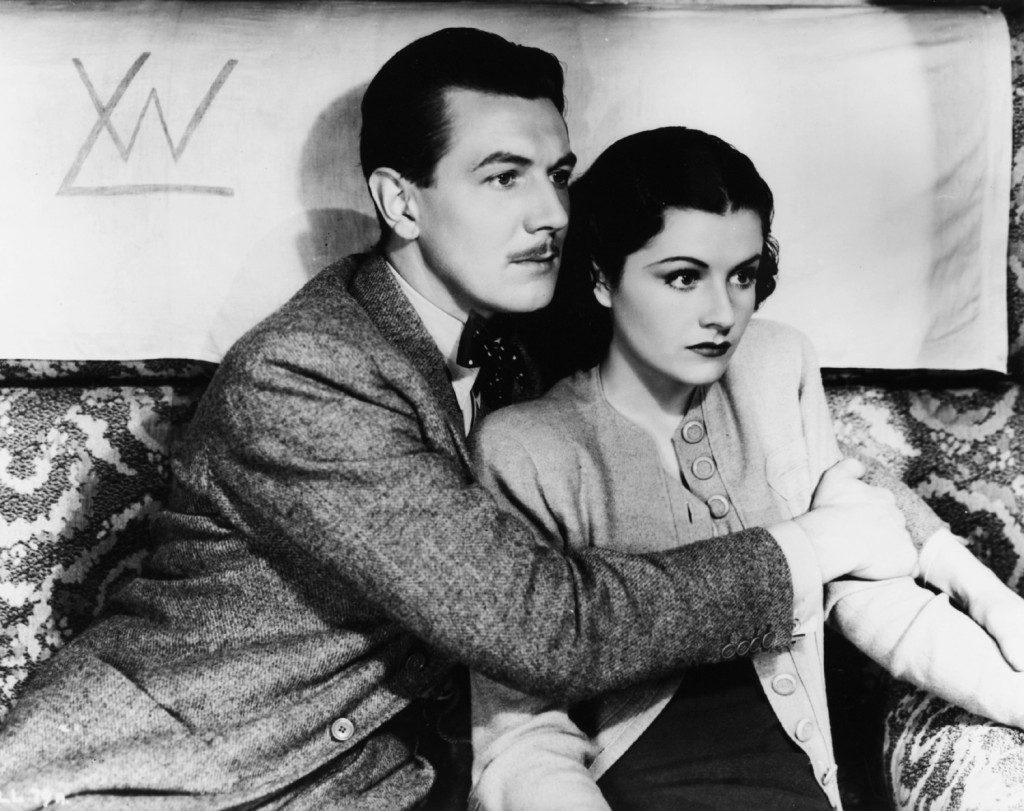 One of Alfred Hitchcock's earliest works and among the greatest he ever made in his home country, 'The Lady Vanishes' was what got him a ticket straight to Hollywood after producer David O. Selznick saw his potential to work as a mainstream filmmaker in Hollywood cinema. Based on The Wheel Spins by Ethel Lina White, the film follows a young woman, travelling by train, who discovers that the elderly old woman who was with her has mysteriously disappeared. The plot unfolds in classic Hitchockian way as the characters are gradually peeled off and the story begins to transcend the mystery element. While not as clinical as the master's later works, 'The Lady Vanishes' is still an incredibly crafted, clever piece of thriller.
Read More: Best Afterlife Movies of All Time
6. Peeping Tom (1960)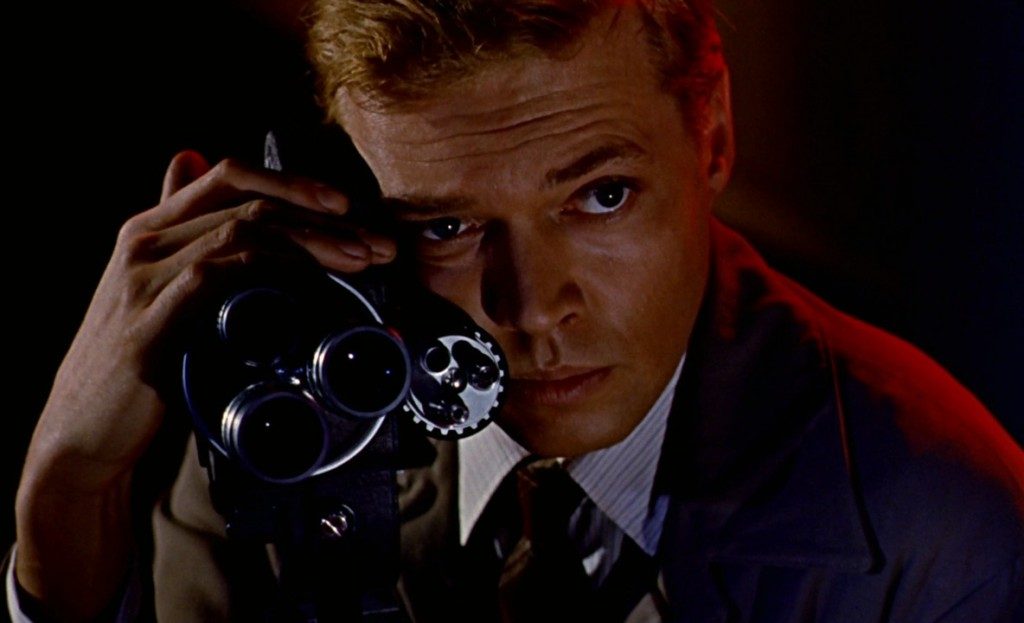 A deeply terrifying, voyeuristic psychological thriller about a psychopathic filmmaker obsessed with his camera, using it to record the final moments of his victims. Noted for its provocative style and bold content, the film created massive controversy in the United Kingdom and was almost unanimously panned by critics at the time. However, it managed to garner a strong cult following over the years and is today regarded as one of the greatest films of all time and is widely credited with revolutionizing the psychological thriller genre.
Read More: Best Revenge Movies of All Time
5. A Clockwork Orange (1971)
The great Stanley Kubrick's dystopian masterpiece is set in a futuristic Britain where a group of youngsters, led by their charismatic leader Alex, wander around aimlessly, indulging in various acts of violence including murders and rape. After Alex is sent to prison, he is forced to undergo a treatment that would have him rehabilitated and he returns home a changed man, now on a quest for redemption but the world has probably grown too cruel to show him any kind of sympathy and eventually the inherent wickedness of the society and the ruling power turns Alex into his old ways. Kubrick's wildly twisted sense of humor may take its time to grow on you and some parts may even seem a tad bit dated but is nevertheless an essential viewing.
Read More: Best Entrepreneur Movies of All Time
4. The Life and Death of Colonel Blimp (1943)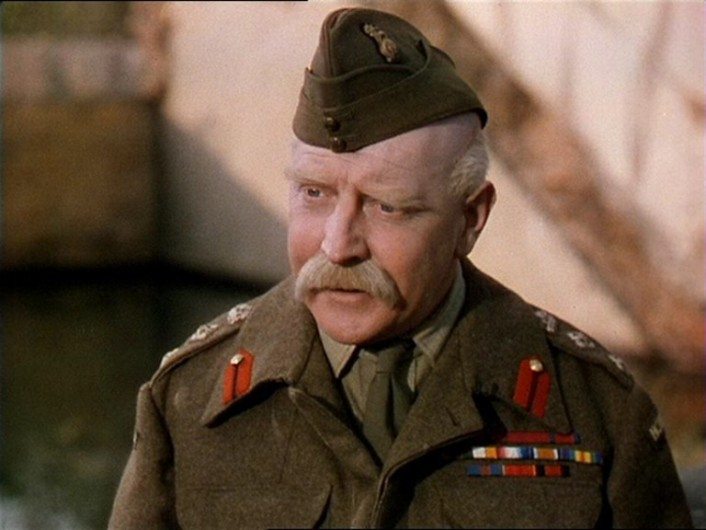 'The Life and Death of Colonel Blimp' is arguably British auteur Michael Powell's greatest work and easily one of the greatest films ever made. The film chronicles the life of its titular character as he looks back on the events and people who shaped his life. Technically stupendous and intensely well crafted with raw emotions driving its ambitious narrative, the film is a deeply personal and intimate experience. Roger Livesey's central act drives the film forward as he delivers a richly nuanced, profoundly moving performance that would stay with you for a very long time. 'Colonel Bimp' is certainly one of those films to watch before you die.
Read More: Most Historically Inaccurate Movies of All Time
3. Lawrence of Arabia (1962)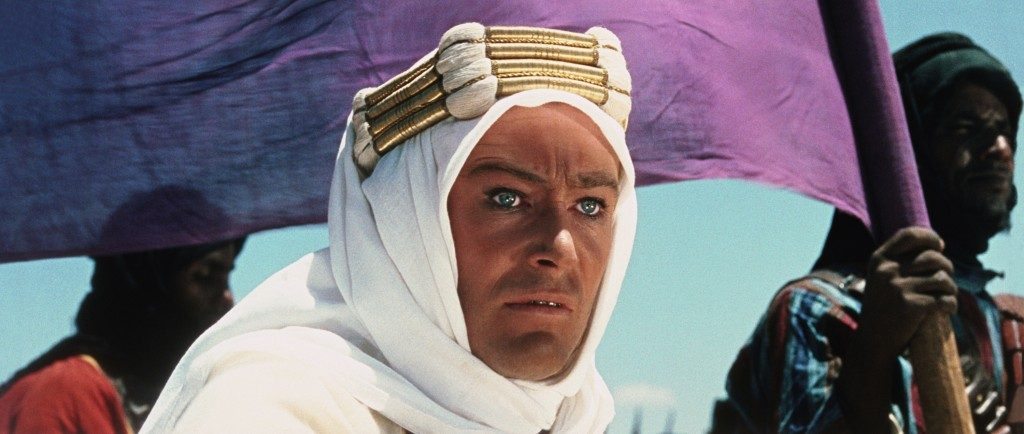 David Lean is among the greatest British auteurs of all time alongside Michael Powell and Alfred Hitchcock. The man has made so many classics including 'The Bridge on the River Kwai' and 'Doctor Zhivago' but the one that he's mostly remembered for will always be 'Lawrence of Arabia'. The film chronicles its titular character's tumultuous journey as a soldier and his perennial struggle confronting his own identity. The film features a staggering lead performance from Peter O'Toole who brilliantly manages to paint the underlying vulnerabilities of a man whilst imposing his raw charm and charisma all over the role.
Read More: Best Movies About Magic And Magicians
2. Naked (1993)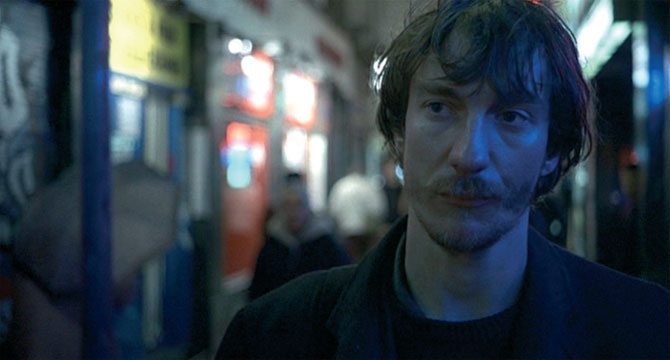 Brilliant would be too much of an understatement to describe this devastating masterpiece by Mike Leigh. 'Naked' follows a violent, unemployed man who vents out his anger and frustration on strangers as he wanders across the streets of London. The film is known for its brutal tone and provocative content and was widely praised by critics, winning several awards, most notably Leigh's win for best director at Cannes. It's a brutally honest, unflinching look at the frightening vulnerabilities, inherent in every human being, that explode in the darkest of times. David Thewlis is exceptionally brilliant in the lead role and portrays a despicable human being with absolute compassion and remarkable honesty.
Read More: Best Fantasy Movies of All Time
1. The Third Man (1949)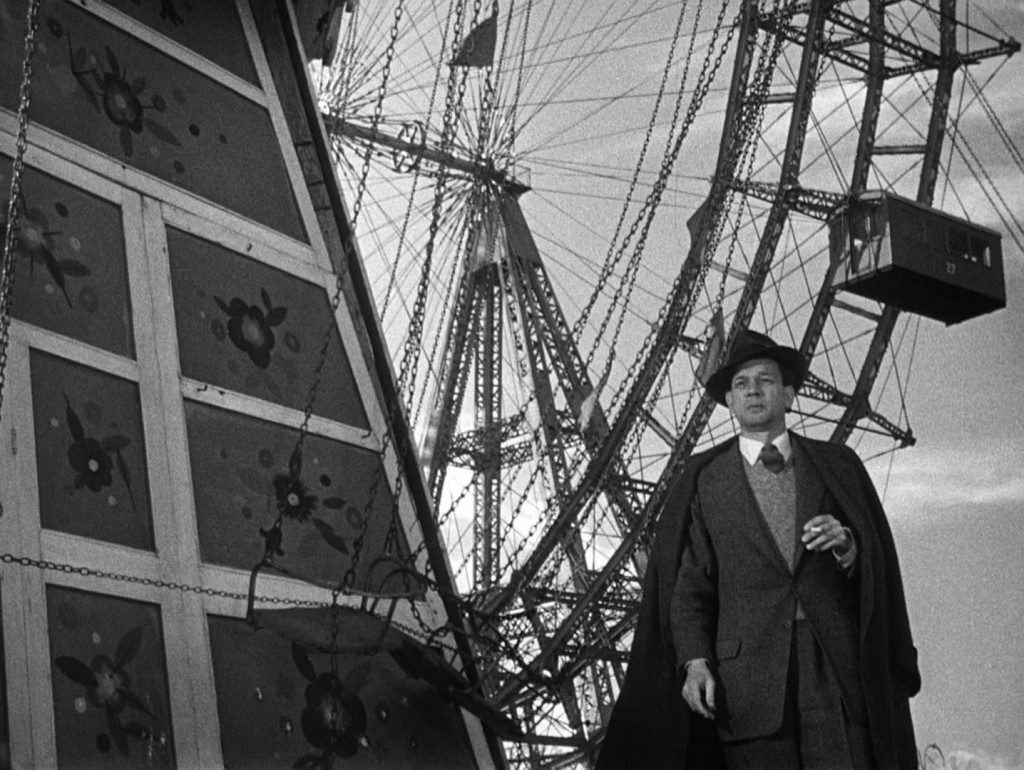 Carol Reed's stylish noir defined the genre with its distinctive visual aesthetics and atmospheric storytelling. 'The Third Man' is set in post World War II Vienna where an American man arrives after being given a job by his friend who is killed under mysterious circumstances. He sets out to uncover the disturbing truths of the tragic event but is gradually ensnared by the morally corrupt hands of the city. The film was widely noted for its technical and storytelling achievements, including Robert Krasker's involving cinematography and the famous theme music apart from the stupendous performances from its cast. Reed masterfully constructs the world of his vision and transports us right into it with astonishing hypnotic brilliance.
Read More: Best Rewatchable Movies of All Time