Netflix and other such streaming platforms have made it easier for us to watch any genre of movies whenever we want to. And such streaming platforms not only to cater to an older audience but kids as well. These days, children's movies are being produced in quite significant numbers compared to the number of such movies which were being produced even a few years earlier. In this expanding market of kids' entertainment, the streaming platforms have decided to feature a number of children's movies in their library. And it is important to not that their collection has become so refined that there are sub-genres of kids' movies available as well. Today, among the various sub-genres of kid movies, our focus of attention is mermaid movies.
We all have watched mermaid movies as youngsters and have been fascinated by the fairy tales involving mermaids, monsters, princes and princesses and so on. These stories, while garbed in the tales of magic and beauty and enchantment, also at times have important lessons which can shape a kid's outlook towards life and the world. Now, what are mermaids? They are creatures of folklore and folk tales. They have been depicted historically as creatures living in the sea and having a torso of a human but rest of the body resembling a fish. These mythical creatures have found their mention in literature from very early on.
The oldest depiction of a mermaid in a story dates as far back as 1000 BC where the Assyrian legends talk about Goddess Atargatis, the queen who became a mermaid. Mermaids have also been very popular in films, with the earliest depiction of a mermaid in films going back to 1904 when Georges Méliès released his movie, 'The Mermaid'. There have been quite a number of mermaid films produced and here we give you a glimpse of the six mermaid movies you can check out on Netflix right away. Here's the list of really good mermaid movies on Netflix that are available to stream right now. The list includes best Disney mermaid movies.
4. Peter Pan (2003)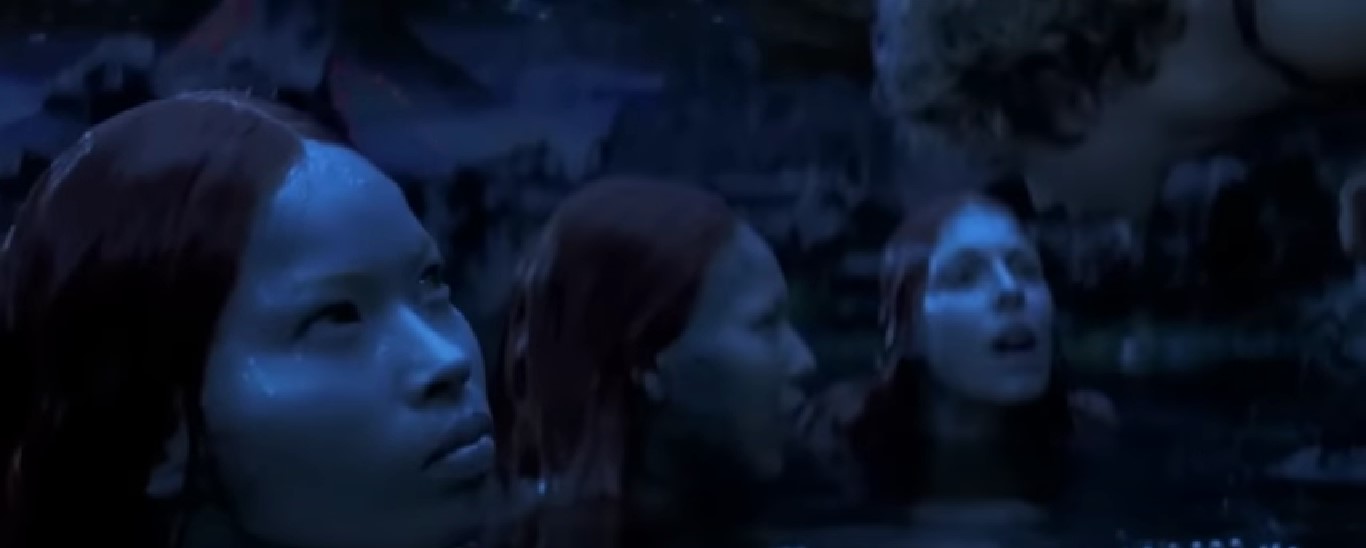 Filmmaker P. J. Hogan approaches J.M. Barrie's timeless play with a deeply-rooted sense of wonder, creating a story filled with fantasy and magic. The narrative of the film largely stays true to Barrie's work, depicting Wendy and her brothers meeting the eponymous character and journeying with him to Neverland. A group of mermaids appear in the film. Wendy is fascinated by them, but Peter warns her to be careful. Otherwise she will be dragged to depth of the ocean. This is not necessarily the portrayal of mermaids we are familiar with in pop culture. In 'Peter Pan,' they are vicious human-like creature who prefers to drown their targets the first chance they get,
3. Mako: Island of Secrets (2013 – 2016)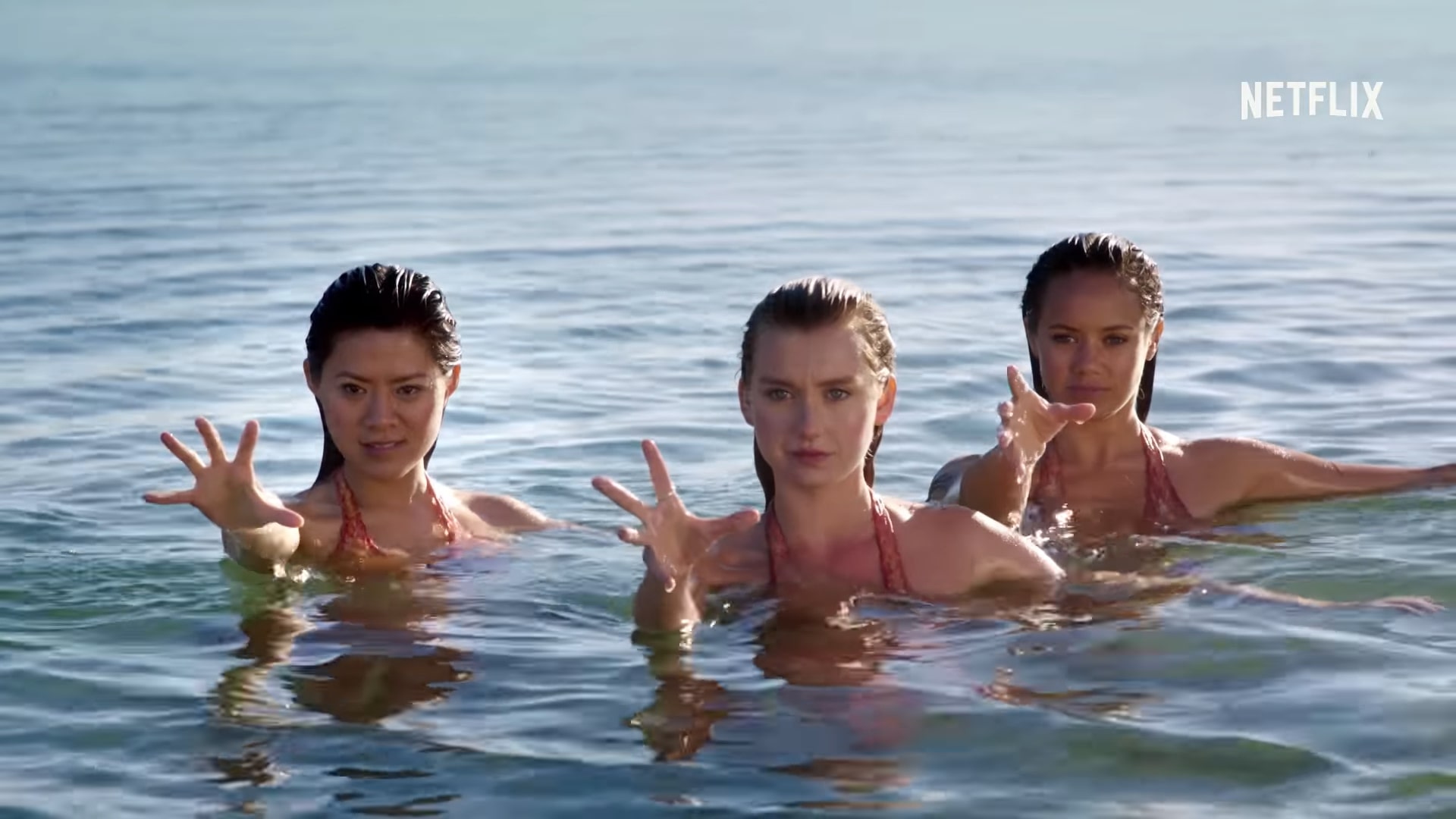 Written by Sam Carroll, Anthony Morris, and Chris Roache, 'Mako: Island of Secrets' is a teen drama fantasy series created by Jonathan M. Shiff. The show follows Zac, a clueless young adult who accidentally gains supernatural powers by touching the magic Moon Pool on a full moon night. When Sirena, Nixie, and Lyla, three mermaids responsible for guarding Mako Island, learn about it, they are instructed by fellow mermaids to meet Zac and deprive him of his powers before things spiral out of control. If they fail to do so, the trio will be banned from the island forever.
2. Barbie Dolphin Magic (2017)
This 2017 movie stars Barbie in the lead role. For those unaware, Barbie movies are being made for quite some time now, and in these movies, the famous doll is seen enjoying many adventures with her friends. These movies are usually direct-to-video and do not get a theatrical release. Erica Lindbeck is the person behind the voice of Barbie. Interestingly, this film marked the first time when Universal Pictures were not the distributors for Barbie films.
The plot of the movie revolves around a group of dolphins and their friend, Isla who meet Barbie and her sisters who are visiting Ken. Isla is a friend of the dolphins and a mermaid who lives under the sea with them. The movie is about how Isla and the dolphins team up with Barbie and her sisters in order to save the corals and a mysterious green dolphin from the eyes of fishermen. It is not what we would call a great movie, but it's a joy to watch for kids and also gives some valuable lessons regarding ecological conservation that can be inculcated in kids from a very young age.
Read More: Best Rom-Coms on Netflix
1. Tidelands (2018)
Created by Stephen M. Irwin, Leigh McGrath, Nathan Mayfield, and Tracey Robertson, 'Tidelands' is a streaming television series written by Stephen M. Irwin and Leigh McGrath. The story revolves around Cal McTeer, a young adult who returns to her fishing village of Orphelin Bay after a long time. However, in the time that she has been away, her hometown has changed dramatically, and there are many mysteries that now shroud the small village. Determined to solve generations-long conspiracies, Cal begins to look objectively at each event to unravel the mysteries of Orphelin Bay.
Read More: Best Chick Flicks on Netflix