The term "chick flick" has often been used synonymously for romcoms, high-school dramas, teenage romance movies, or coming-of-age love stories with ample glamour. Essentially, a chick-flick, by definition, would mean a movie that appeals to younger women. Whenever we hear the word "Chick Flick", a lot many movies come to our minds – more notably the romantic comedies or dramedies that depict swooning romance, heartbreaks, and hot handsome guys.
As cinema has evolved through the years, we've witnessed a whole new era of chick-flicks reigning every year. Now chick flicks typically are not just about teen romance or heart-break; they are so much more. Today, we are going to explore chick flicks of all kinds: the new and the old. The best thing about these films is that you can watch all of them sitting in the comforts of your home. From the classic 'P. S. I Love You' to one of the recent romantic comedies on Netflix 'To All the Boys I've Loved Before', here's the long list of some really good chick flick movies on Netflix for your next girls' night in or for those men who are in touch with their feminine side.
20. The Kissing Booth (2018)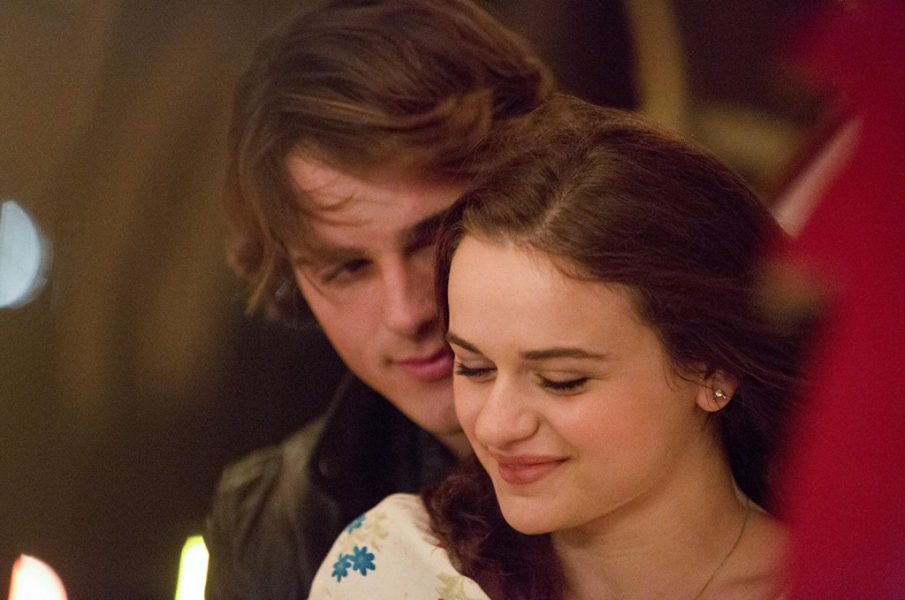 One of the latest entries into the world of chick flicks, 'The Kissing Booth' is a chick flick to its core. Surrounding the concept of a kissing booth set up in a school carnival, Elle (Joey King) irresistibly comes closer to Noah, her best friend Lee's brother. Although the movie was passed by critics as one having a sexist and racial outlook at relationships and the stereotypes associated with it, 'The Kissing Booth' became famous perhaps because of its protagonists, the sultriness associated with the characters, and the ambiguity surrounding teenagers and their perspective on long-term relationships, which is a relatable affair on so many levels. Also, the storyline is a bit different from standard high-school romcoms, and owing to the immense popularity of Joey King after her stint at many similar movies at a young age, 'The Kissing Booth' was bound to be a success. Watch the movie here.
Read More: Best Original Shows on Netflix
19. Love, Guaranteed (2020)
Nick Evans (Damon Wayans Jr.) has gone on almost a thousand dates (which he has meticulously documented) through a dating website but is still single. He wants to sue the website for making unrealistic promises. Susan (Rachael Leigh Cook) is a hard-working lawyer who has worked pro bono way too long and now she is in dire need of a miracle. As Nick Evan's high-paying case falls into her lap, feelings start brewing between the two, which could jeopardize everything. Also produced by Rachael Leigh Cook, the idea for the film was inspired by a lawsuit filed against a beer company that claimed to brew its beer using "pure Rocky Mountain spring water."
18. When We First Met (2018)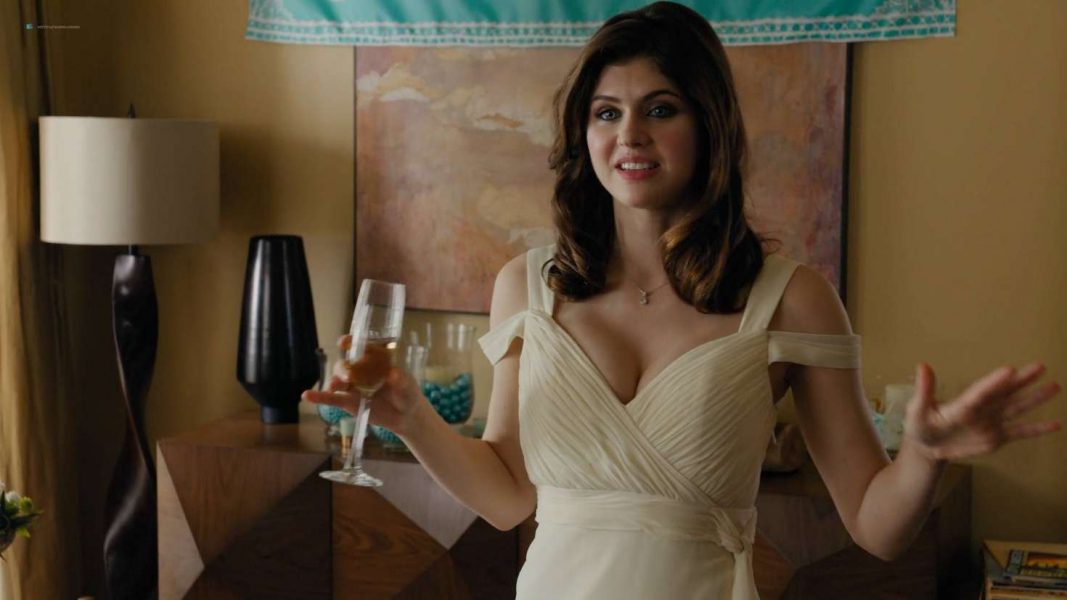 Inspired by "Groundhog Day" and "About Time", "When We First Met" follows Noah who gets friend-zoned after the first date by Avery, the girl of his dreams. However, three years later, he gets the chance to travel back in time and change that night (over and over again), hoping to win Avery's heart. This Netflix Original movie is an original spin on the time-travel romantic genre. It is humane, funny, and down-to-earth to begin with. Noah leaves no stone unturned to pursue Avery in different branches of time, only to realize Avery is not meant to be his. Although there's heartbreak, in the end, the overall movie has a blissful tinge to it. If you are looking to be surprised by a chick flick, you should definitely watch this one. Watch it here.
Related: Best Alexandra Daddario Movies
17. Falling Inn Love (2019)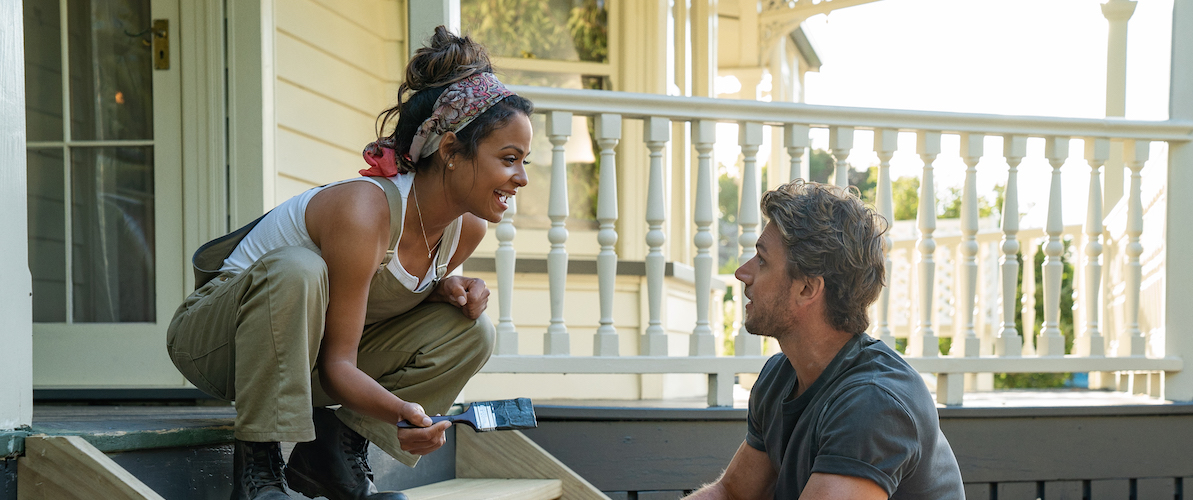 When everything is going downhill for city girl Gabriela Diaz (Christina Milian), she wins an inn in New Zealand through an online contest. Recently having lost her job and her boyfriend, she has no other plans. Impulsively she decides to take up the offer and check out the rustic inn, The Bellbird Valley Farm, which is now hers. Her adventures begin when she learns that the inn is nothing that it looked like in the photos, and a certain Jake Taylor (Adam Devos) is her only hope. Feelings develop between the two as they work on restoring the inn. But her life in San Francisco awaits- will she go back or will she stay?
16. Our Souls at Night (2017)
A heartfelt film about the loneliness that surrounds people with old age, this film focuses on the importance of companionship in the lives of humans. Robert Redford and Jane Fonda play the role of neighbors, Louis and Addie, who find comfort in each other's company after battling with their solitude. Both, having lost their spouses, feel lonely when the night sets in. Addie invites Louis to share the bed with her, on a totally platonic level. Just so, they have someone to talk to and sleep with. They like each other's company and the idea of not going to bed alone. However, not everyone interprets it the way it actually is. Watch the movie here.
15. Leap Year (2010)

Directed by Anand Tucker, 'Leap Year' follows real estate stager Anna Brady (Amy Adams), who has been in a relationship with her cardiologist boyfriend Jeremy Sloane for four years. However, he hasn't proposed to her yet. The last time they went out together, she thought he would pop the question. There was even a box, but as she learned, it contains a pair of earrings, not a ring. Frustrated, Anna decides to travel from Boston to Dublin to meet Jeremy there and propose to him on 29 February. There is apparently an Irish tradition according to which if a man is proposed to on 29 February, known as Bachelor's Day in that part of the world, he can't refuse. On her way, Anna's flight is diverted, and she ends up in a small village, where she meets Declan O'Callaghan (Matthew Goode), and both of their lives change forever.
14. Set It Up (2018)
A surprisingly fresher perspective from an otherwise worn-down sub-genre, 'Set It Up' was liked by audiences and critics alike, even though it follows the typical chick flick "template". Harper and Charlie are assistants to demanding, workaholic bosses, Kirsten and Rick respectively. When Harper meets Charlie for the first time, when they were to fetch dinners for their bosses, they realize they need to get their bosses laid. There begins the crazy tale of Charlie and Harper trying to set their bosses up, but the attempts are not so successful initially. As they relentlessly try to hook their bosses up, they realize they too had feelings, likes to share and hence everything is happy towards the end. 'Set It Up' is both predictable and intriguing, a rare quality in the films of this sub-genre. Watch it here.
Read More: Best Short Films on Netflix
13. To All the Boys I've Loved Before (2018)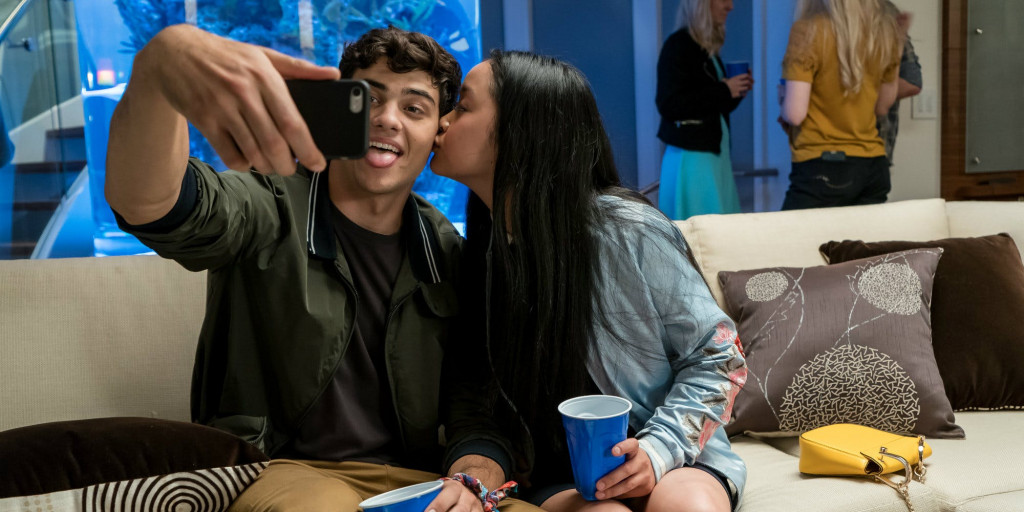 One of the latest Netflix Originals to make it to this list, 'To All the Boys I've Loved Before' is a cheeky, teenage romance drama with a lot of unboxed surprises. Lara Jean is a high school teenager who is reluctant to form a permanent relationship. As it turns out, during the past few years, she had written love letters to her crushes but never got them mailed. Lara's sister Kitty, looking at the plight of her sister, posts all the letters to those crushes, resulting in ample awkwardness later on. Only one of those crushes would finally belong to Lara. The characterization is refreshing and so is the story, which doesn't follow the teenage dramedy rules. Watch it here.
Read More: Best Sad Movies on Netflix
12. Five Feet Apart (2019)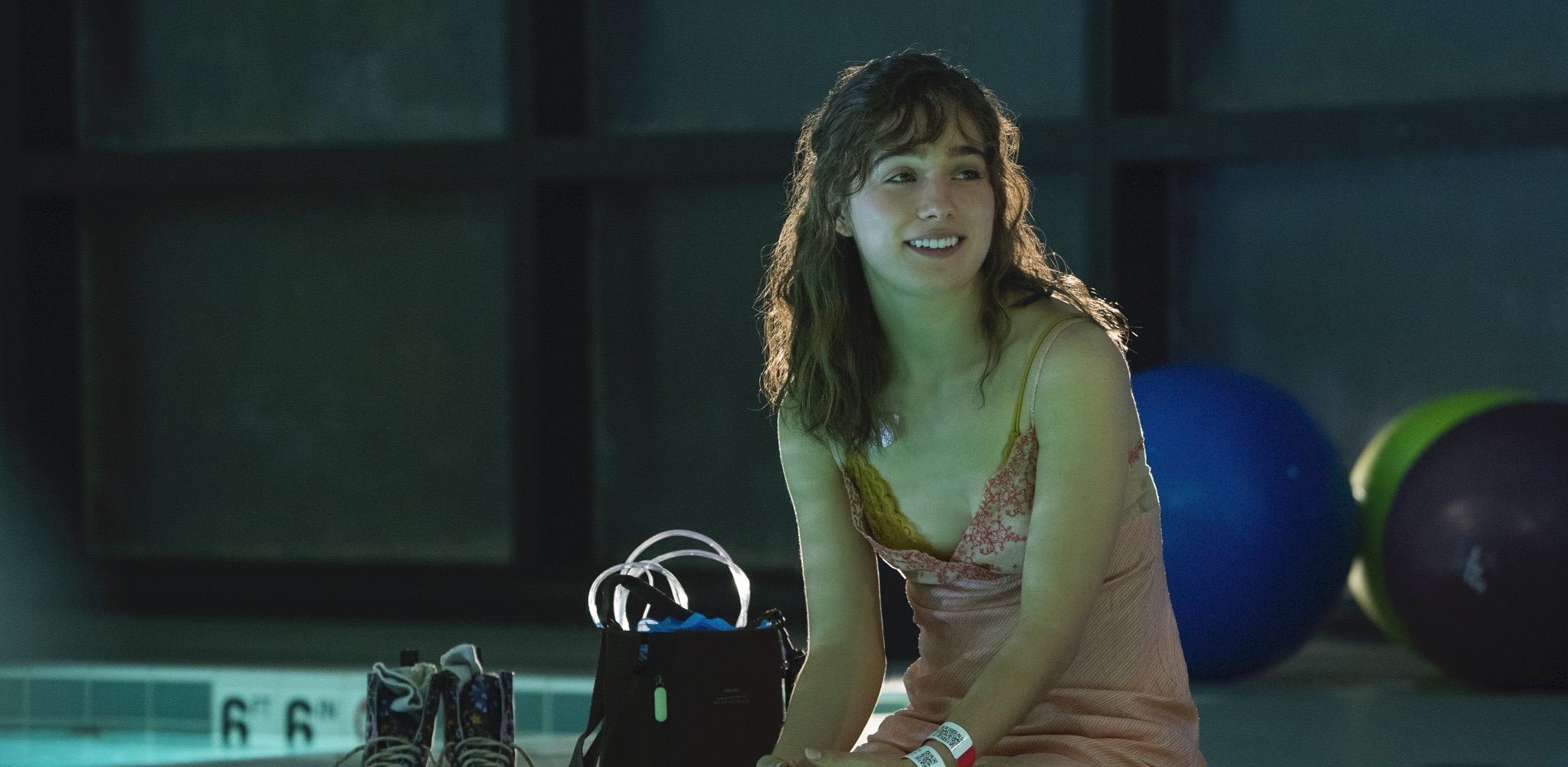 Featuring stand-out performances by Haley Lu Richardson, Cole Sprouse, and Moisés Arias, 'Five Feet Apart' is a romantic drama film written by Mikki Daughtry and Tobias Iaconis. The directional debut of Justin Baldoni revolves around Stella, a young adult with cystic fibrosis who has to live a very restricted life because of her condition. While she has always been mindful of all the rules, things take a surprising turn when she meets Will, who is also struggling with the same condition as her. As the romance between the two intensifies, the duo finds it increasingly hard to follow the restrictive lifestyle imposed on them so far.
Read More: Best Netflix Original Movies
11. Sierra Burgess Is a Loser (2019)

The high school drama takes off from an unlikely romance that results from mistaken identity but leaves us with a message of body positivity and confidence. The most popular girl in high school and a girl on the social periphery become friends to support each other and win over their crushes, but it is not such a clean and straight route. Shannon Purser, Kristine Froseth, RJ Cyler, and Noah Centineo come together in this Netflix Original. A bit of a stretch, 'Sierra Burgess Is a Loser,' needs to be taken with a pinch of salt as there are a lot of problematic things that stand out in the film- homophobic remarks, dig at disability, and cyberbullying to name a few.
Read More: Best Family Movies on Netflix
10. Tramps (2016)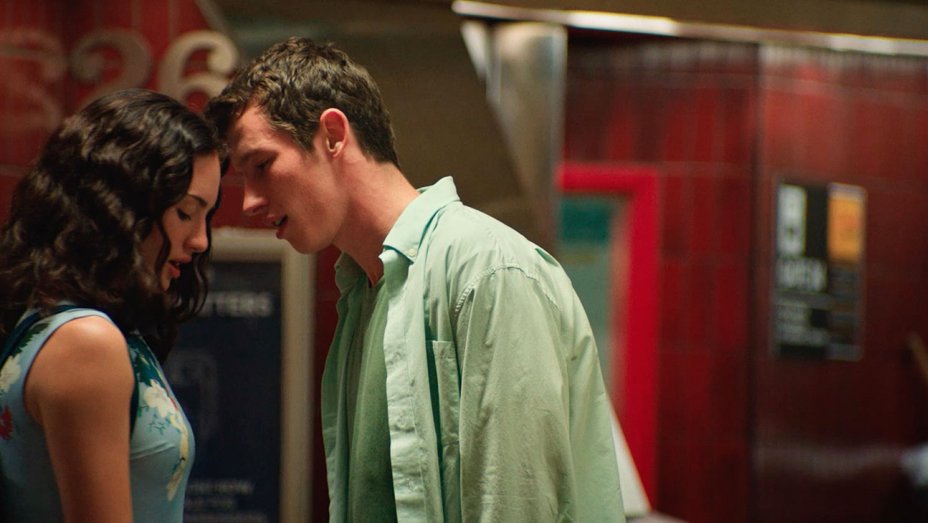 A beautiful tale of romance and comedy, 'Tramps' is the story of a duo who meet by some weird turn of events and then fall head-first into a crazy adventure. The film starts with the story of Danny (Callum Turner), who is an aspiring chef struggling to survive with his mother and brother. On the other hand, there is a girl called Ellie (Grace Van Patten), a young criminal, who has come to New York for a score. When Danny replaces his brother to meet Ellie and exchange a briefcase with someone, he makes a rookie mistake and ends up with the wrong briefcase. This leads Danny and Ellie onto a search throughout New York as they try to locate the briefcase that was intended for them. The film is full of romance, comedy, thrills, and drama, and overall makes for a compelling watch. Brilliantly acted and directed, 'Tramps' is a movie that should rank high on your Netflix watchlist.
9. Paris Is Us (2019)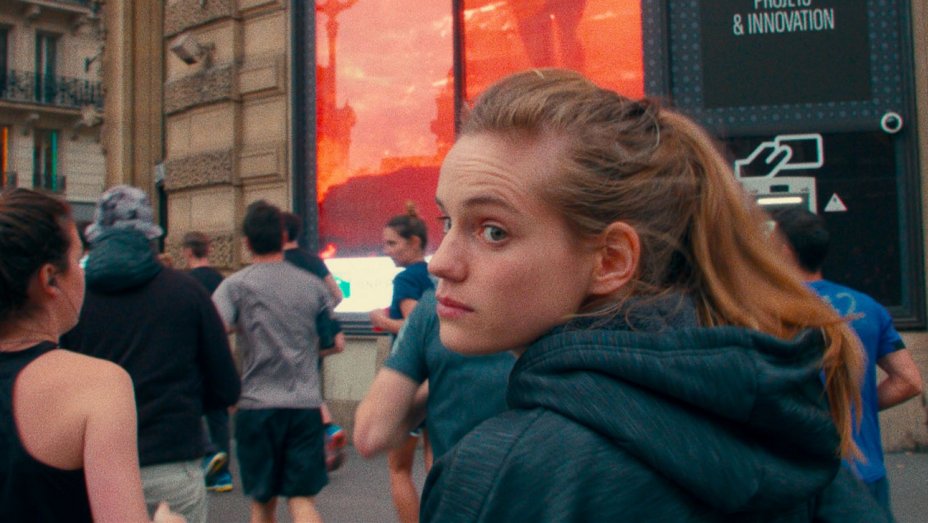 In this day and age, it is quite difficult to find someone without ambitions. Everyone today wants to achieve more and get hold of positions in society which will make life easier. But how will you react if you come across a person who has no ambitions and is happy the way he or she is? This is exactly the condition of the leading character of 'Paris Is Us', Anna. She gives up on her relationship with Greg because she wants to keep staying in Paris while Greg has to go and work as an air traffic controller in Barcelona. Anna, on the other hand, is pretty happy with her job as a waitress. We find her at a time when she is contemplating how many relationships one single airplane crash can change, or whether life itself is always controlled by an exterior force. The premise of the film is pretty moving, but it lacks a coherence regarding what it is trying to tell in the first place. The director attempts a sort of "stream of consciousness" approach to the entire thing, but films are not the right place for this method to work.
8. Let It Snow (2019)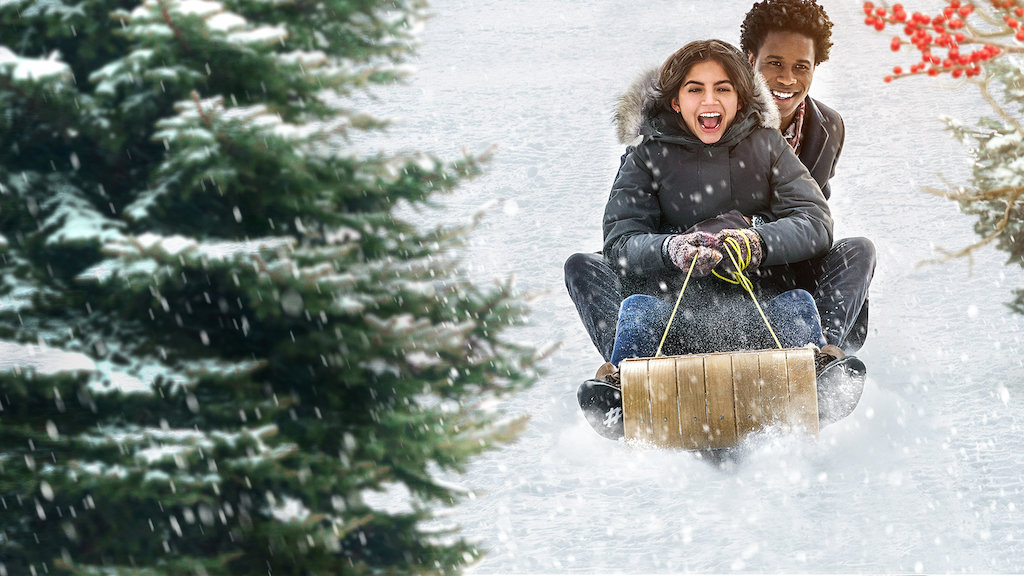 Based on the novel by Maureen Johnson, Lauren Myracle, and John Green by the same name, 'Let It Snow' follows the story of a group of people who are brought together on Christmas Eve due to a snowstorm in the small town of Laurel, Illinois. Directed by the British director Luke Snellin, it evokes excitement for the holiday season as it shows teens falling in and out of love, including a subplot of a queer couple. The beautifully depicted story is appreciated for the ensemble cast of young and talented actors, each of whom engages the viewers effectively. The film was shot in February of 2019 in Toronto and Millbrook, Ontario.
7. Elisa & Marcela (2019)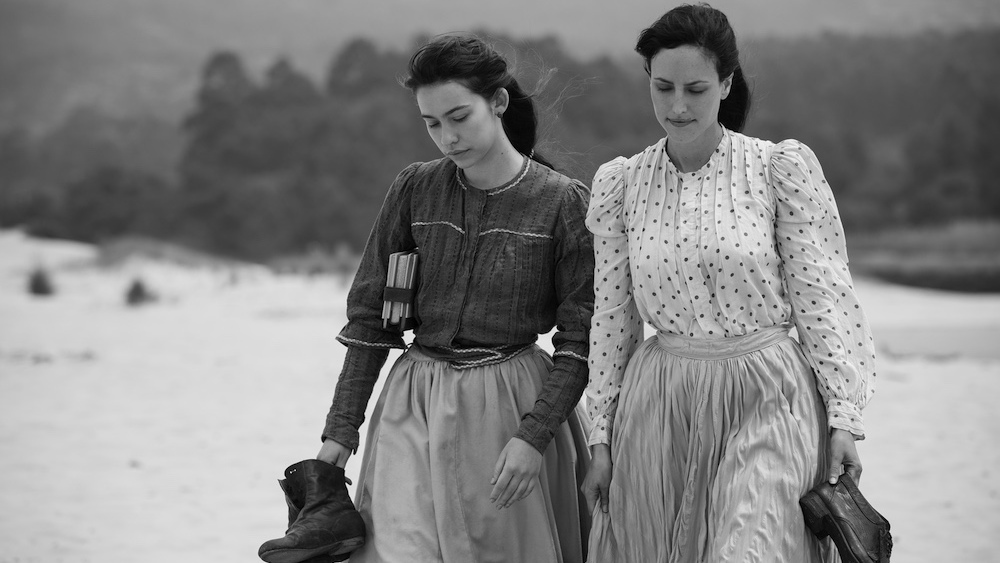 A biographical romantic film, 'Elisa And Marcela' is the tale of the first-ever same-sex marriage that happened in Spain. The story begins in 1885 when Elisa and Marcela meet for the first time and soon enough their friendship blossoms into a full-fledged romance. They keep their relationship a secret for 16 long years, and it is only in 1901 that having no other way, Elisa disguises himself as a man, gets hold of the regular official identification proofs, and then proceeds to marry Marcela. The film is made on a novel topic, but the execution hardly does justice to the same. The movie remains an exercise in futility, having failed to create compelling characters or scenes to keep the audiences engrossed.
6. Jab We Met (2007)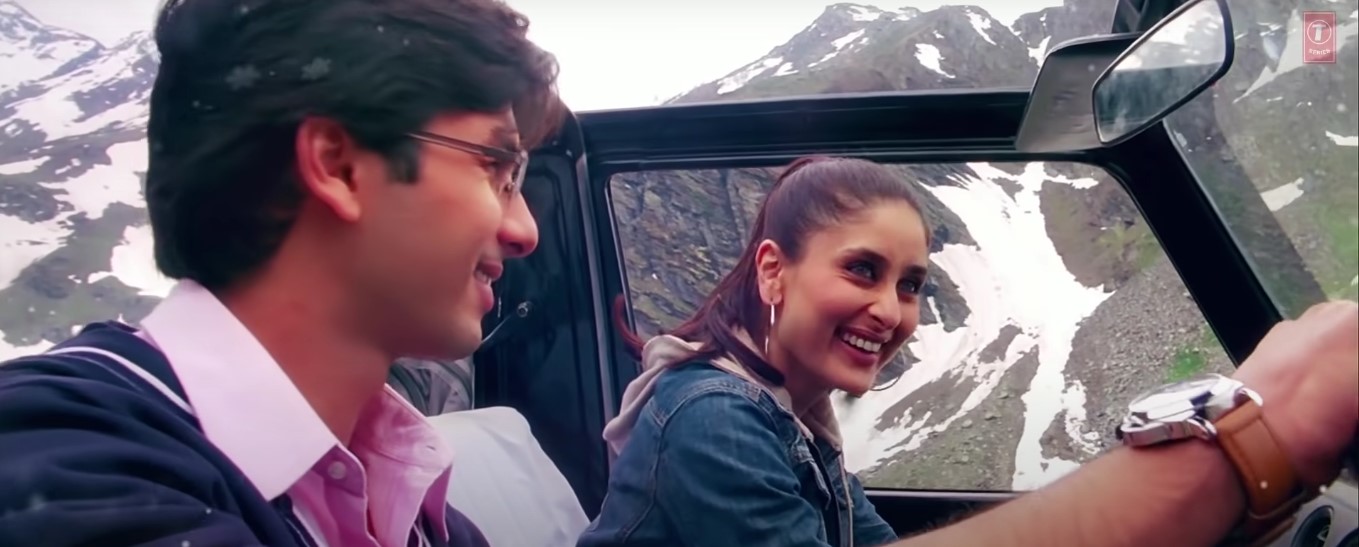 Writer-director Imtiaz Ali's 'Jab We Met' is one of those examples where the film industry known as Bollywood gets romance right. The plot revolves around Aditya Kashyap (Shahid Kapoor), who, after encountering a multitude of problems in his personal and professional life, wonders around aimlessly and ends up on a train where he meets Geet Kaur (Kareena Kapoor), a free-spirited and talkative girl who has run away from her home and is now on her way to boyfriend's house, who has no idea about any of this. Circumstances force Aditya and Geet together, and the latter's positive view on life helps encourages Aditya to deal with his issues. However, when her visit to her boyfriend's home doesn't turn out the way Geet hoped, she goes into depression, and it's now Aditya's turn to bring her back.
5. The Perfect Date (2019)
Noah Centineo seems to be the poster boy for rom-com with yet another film starring him in the lead role. 'The Perfect Date' is about a dating app created by two friends in order to have something impressive on their college applications. The app lets the client decide what they are looking for in a date-a poet, a musician, a warm and friendly guy, someone with specific tastes, mannerisms, or similar interests, and so on. The story not only shows the highs and lows of friendship but also the way we learn to accept who we are and come into our own. This movie could seem predictable but it has the undeniable feel-good factor.
4. The Lovebirds (2020)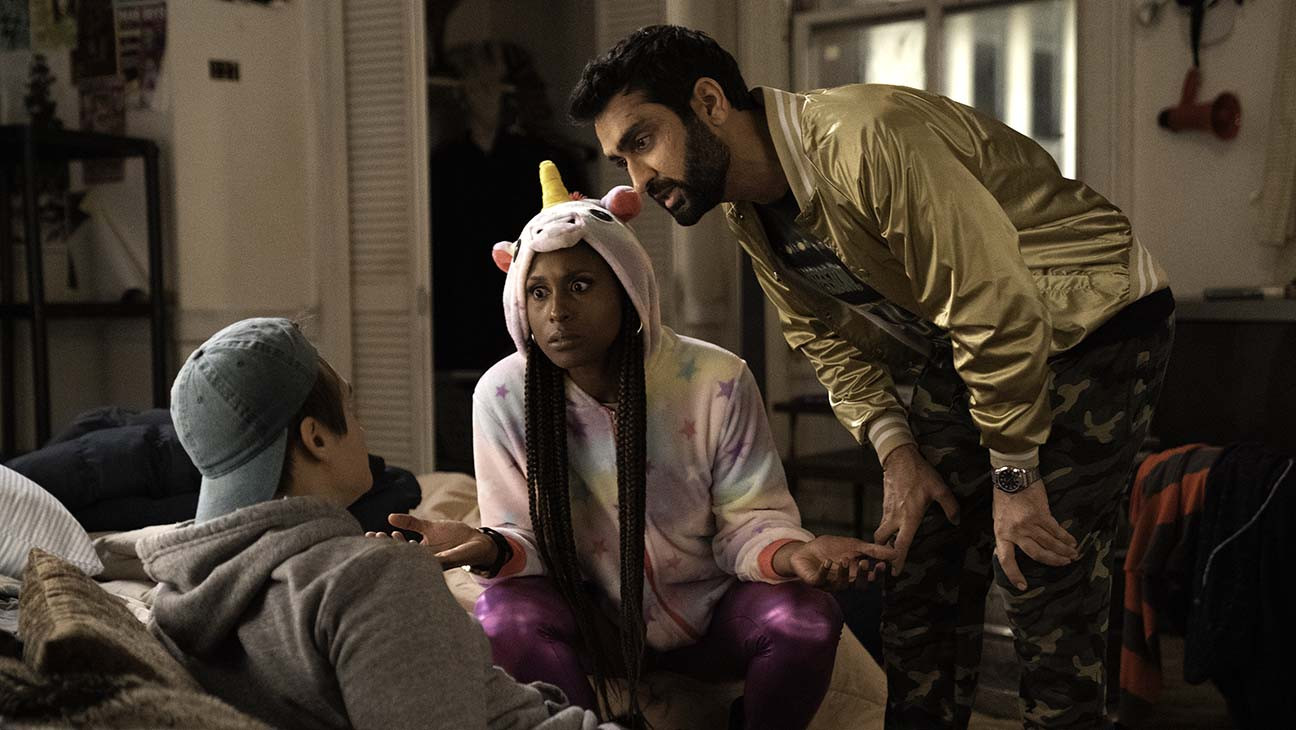 Set in New Orleans, this hilarious film is heavier on comedy rather than romance, as a couple becomes a part of a crime in the most unexpected and bizarre ways. It is their story of how they try to get out of the sticky situation and get through a really bad night. But it is the slightly caustic humor in their conversations and the witty exchanges that come from years of familiarity that really takes the cake. This one is a laugh riot and wins hearts as the inter-racial pair Jibran (Kumail Nanjiani) and Leilani Brooks (Issa Rae) bicker with each other about seemingly pointless things.
3. Always Be My Maybe (2019)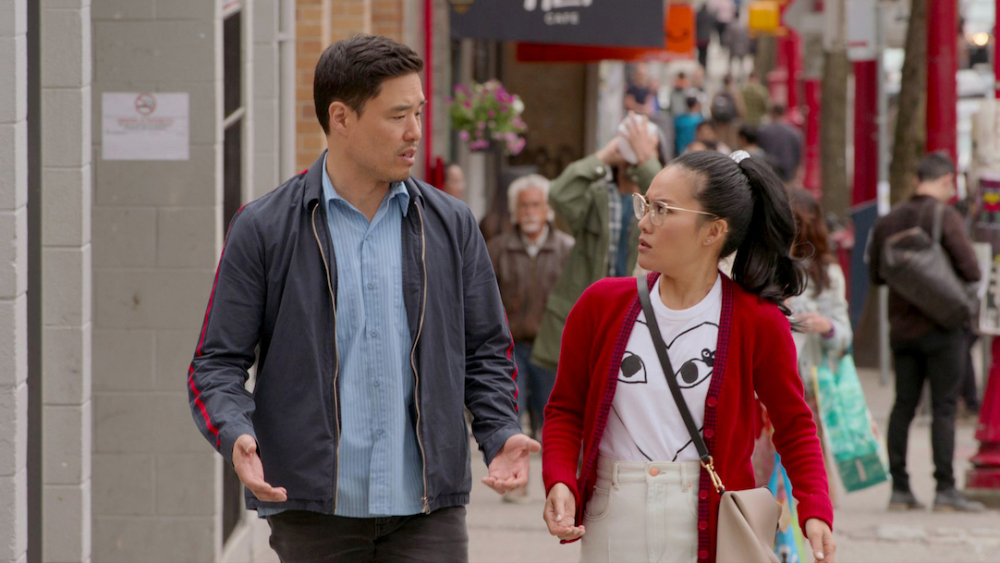 A sweet story about two childhood sweethearts who meet again when they grow up, 'Always Be My Maybe' is a touching romantic comedy film directed by Nahnatchka Khan. The story of the film centers around Sasha Tran and Marcus Kim, two children who become close friends growing up as neighbors. Sasha often comes over to Marcus' house for dinner, where his mother often teaches her how to cook. After a bitter quarrel, they stop seeing each other, and only chance upon each other sixteen years later when Sasha is a successful chef and Marcus is a musician in a local band. Will they be able to forget their differences and reconcile once again? Watch out for Keanu Reeves who plays an interesting part in the film as himself. It must be said that the two leading actors, Ali Wong and Randall Park, light up the screen with their brilliant chemistry and comedic timing. The film is not only a wonderful romantic comedy but within its narrative, there are also finely veiled social commentaries about the Asian-American life in San Francisco.
Read More: Best Romantic Movies on Netflix
2. Someone Great (2019)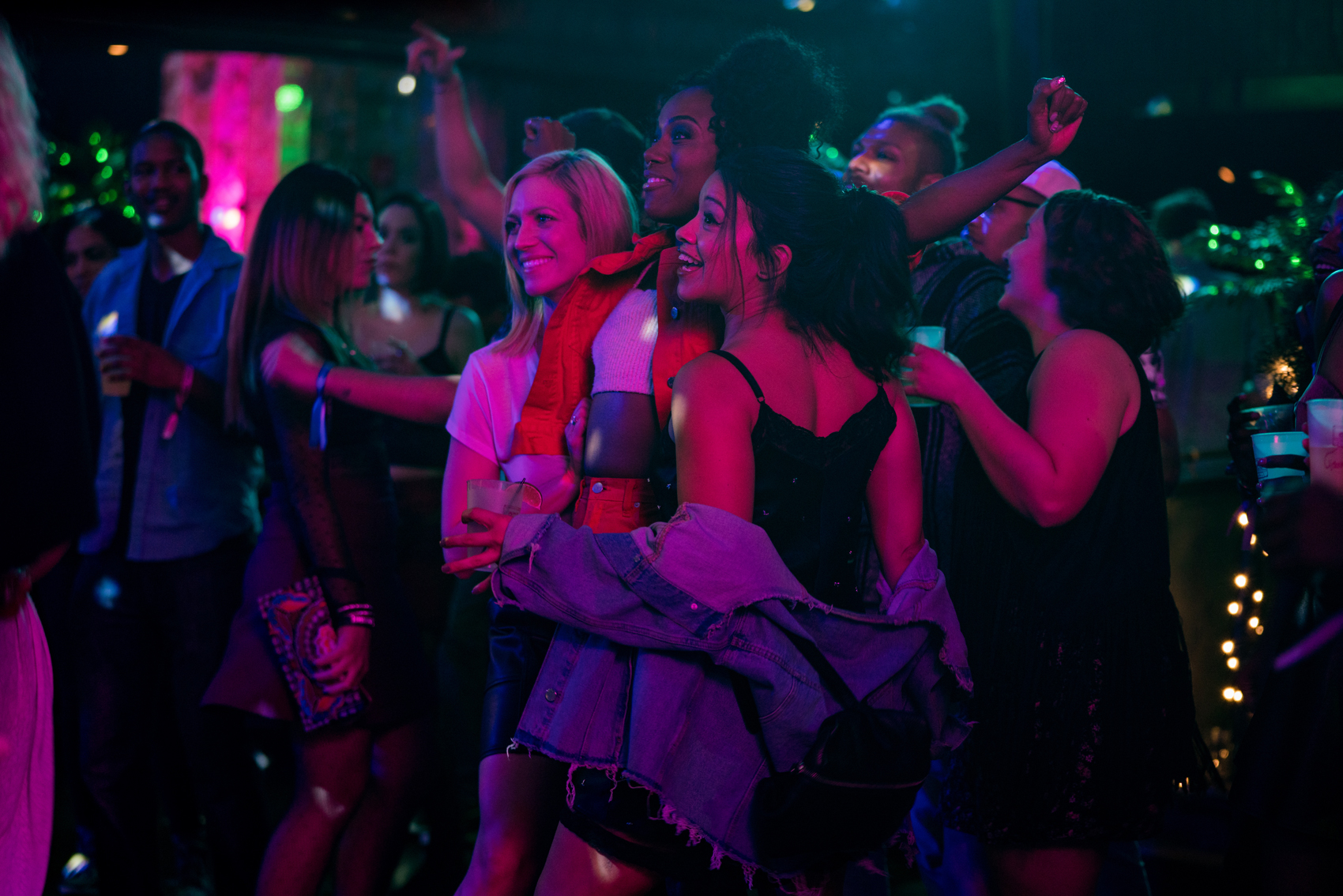 This relatable and funny story taps into the comfort of friendship after a deeply painful break-up. What was once a perfect relationship between Jenny Young (Gina Rodriguez) and Nate Davis (Lakeith Stanfield) must come to an end as they decide to walk different paths professionally and personally. On the eve of her departure from New York City, Jenny wants the last blowout with her friends Blair Helms (Brittany Snow) and Erin Kennedy (DeWanda Wise). If you are looking for something to watch with the girls, this is definitely it. The writer and director Jennifer Kaytin Robinson takes us through this story, which at the end makes us realize that it is not about meeting "someone great" but about being that someone.
1. A Perfect Pairing (2022)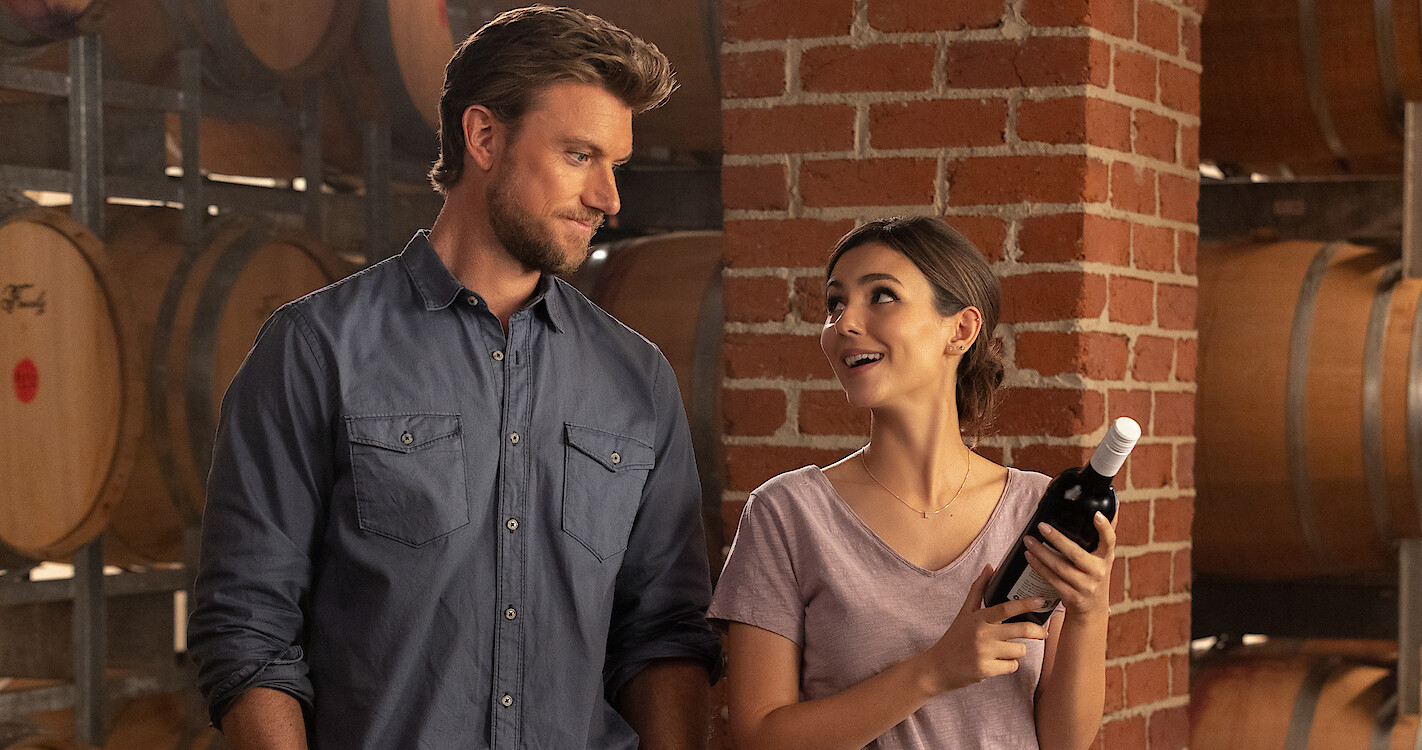 'A Perfect Pairing' tells the story of Lola Alvarez, a high-flying wine executive who is betrayed by one of her colleagues and fired from her job. Wanting to set up a wing importing business, Lola travels to Australia to convince the wealthy businesswoman Hazel Vaughn to allow her to be the US importer for the yet-to-be-released Vaughn Family Wines. There, Lola encounters a handsome stockman named Max Vaughn. Although Hazel initially declines Lola's offer and reminds the other woman that her company doesn't exist yet, Lola succeeds in convincing Hazel to let her stay at the farm and work there, so she can show the businesswoman how dedicated she can be to her work. What Lola hadn't considered is the chance of her falling in love.
Read More: 100 Best Movies of All Time