The best thing about children movies is that they can be enjoyed equally by adults. Whether you are actually a kid or someone with a heart of kid, most of us love to watch goofy, silly films that are heart-warming. More and more filmmakers are nowadays choosing to make movies for kids. If there was a time to be movie-loving kid, it has to be now. Here's even more amazing fact about movies made for kids: they do very well at the box office. Which means that producers have no qualms in financing such films. With the advent of online streaming services, parents now don't have to bear the pain of taking their kids to movie theaters. Nowadays, there is abundant of choices available at the click of a button.
Today, we are going to specifically talk about just one streaming service, Amazon Prime. If you are a parent looking for movie options for your kids, you are at the right place. From classic animation films to live action adaptations, from spooky to musical movies, you will find a film for every taste and kids of all ages in this list. With that said, here is the list of some of the really good kids movies of Amazon Prime. Whether you are looking for movie recommendations for your kids or the kid inside you, this list is tailor-made for you.
20. Maya the Bee: The Honey Games (2018)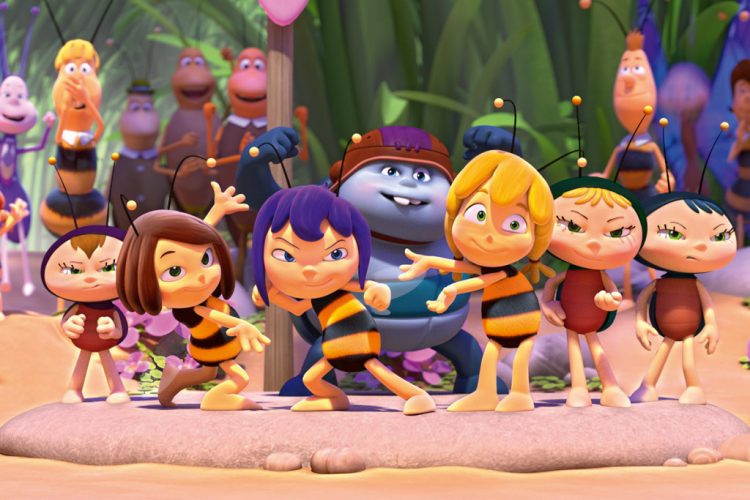 This film is the second installment of the films that follow the adventures of Maya, the Bee. It is based on the German children's book (another thing to keep your children occupied) of the same name. Maya the Bee has been known for being overzealous in her encounters with others. While this trait of hers helps in making friends, it also creates problems for her. Especially when she causes an embarrassment to the Empress and now has to compete in the Honey Games. But she can't win it alone. She needs to assemble a team.
Read More: Best TV Shows on Amazon Prime
19. Fishtales (2007)
Thomas Bradley had lost his wife and after that only, his daughter and his work were the whole worlds to him. He was a professor at Oxford researching old spells but hasn't been able to make a breakthrough. He decides to spend some time in Spetses, a Greek island. Things take a delightful turn when his daughter Serena befriends a mermaid who is trying the escape the grasp of a fisherman. She can only take human form at night, and one such night when she is wandering about in human form, she meets Thomas.
Read More: Sexiest Movies on Amazon Prime
18. Coconut, the Little Dragon (2014)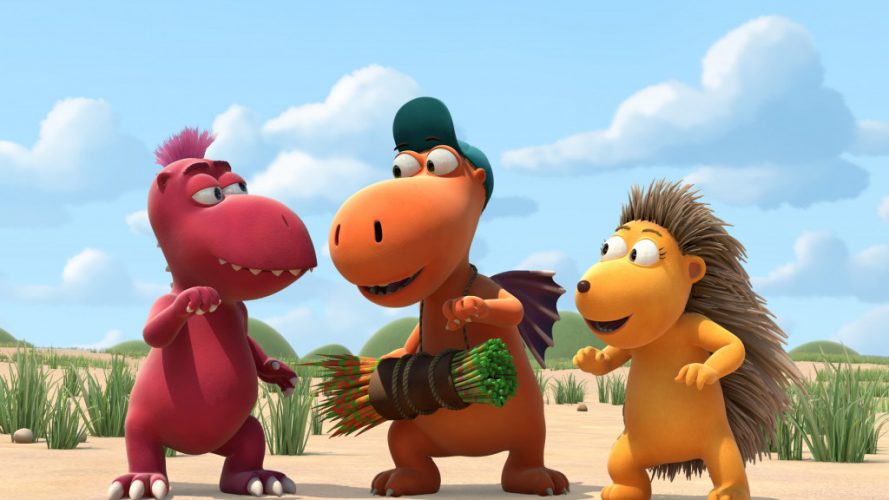 There is only one job that Coconut had. Because he couldn't fly, he was told to protect the fire grass. The one who eats this grass would be able to blow fire as dragons can. But Coconut gets distracted and loses the fire grass. Now, he is in a very big trouble. The fate of the dragon world is on his shoulders now, and he has to find the grass before its too late. So, he sets about on the search with his friends who would accompany him to the ends of the Earth.
Read More: Sexiest Movies on Amazon Prime
17. The Dancing Pumpkin and the Ogre's Plot (2017)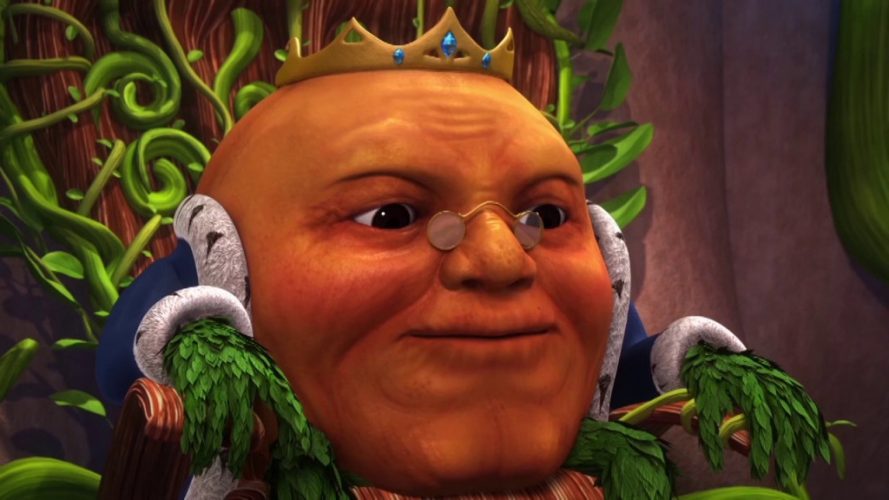 People happily carve out the pumpkins to use as decorations outside their homes. What they don't know is that these pumpkins protect the people from the monsters who roam the world on Halloween night. The leader of these pumpkins is the happy-go-lucky Dancing Pumpkin. He has a team of other monster fighting pumpkins in order to keep the world safe. One day, he gets the word that an ogre attack is imminent. The Dancing Pumpkin has to call his team in action now. The world needs saving.
Read More: Best Documentaries on Amazon Prime
16. Monster Trucks (2016)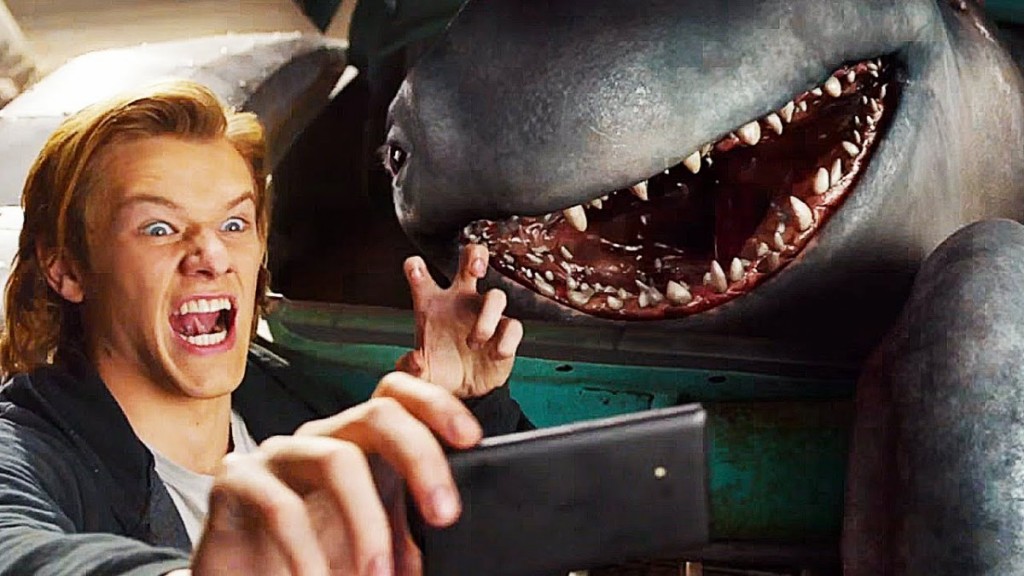 An oil company's operation near a lake goes horribly wrong when three creatures are released from it. Two of them are captured, but one manages to escape. Meanwhile, a teenager in his senior year is trying to find something to do. His mother and her boyfriend don't take him seriously and the town is becoming too boring for him to stay in. He is trying to build a truck for himself in which he can leave the town. When he meets the escaped creature, he befriends it, as both of them promise to help each other.
Read More: Funniest Movies on Amazon Prime
15. Yellowbird (2014)
Every year, as the seasons change, the birds migrate from North to South. But, they can't do this on their own. They need a leader who can guide the way for them. Darius had been that leader for the flock, but when he is fatally wounded someone else needs to take over the mantle. Yellowbird, a new hatchling is excited by the idea of becoming the part of the flock, more so leading its migration. But, in its excitement, it forgets just how challenging the task is.
Read More: Best Holiday Movies on Amazon Prime
14. The Missing Lynx (2008)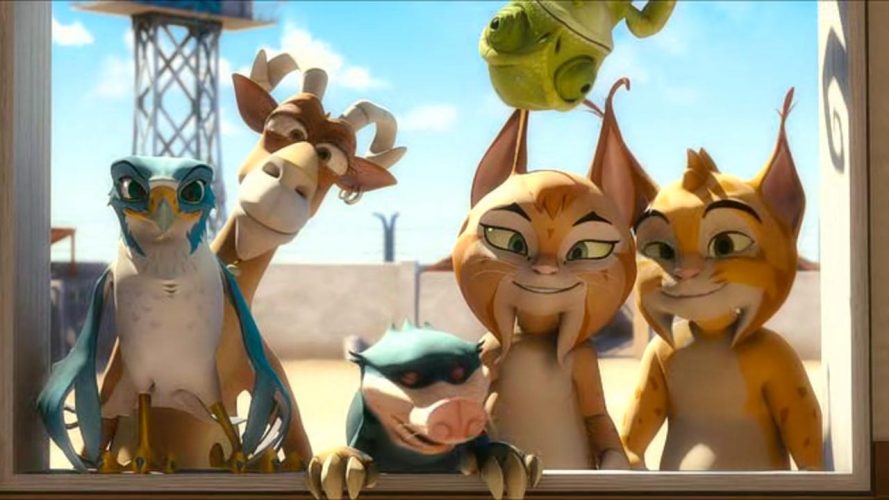 Felix has had a taste for adventures, even though they turn into a series of misadventures. His luck always seems to be on the bad side. When he is transported to the Donana National Park he sees that the park has been turned into a sort of prison for animals by putting up intense security measures. What he and other animals don't know is that other national parks have reported the kidnappings of animals and this is why the park needs more security. With this much restriction, the animals become paranoid, where one even suggests that it is the humans who want to do experiments on them. Soon, they discover that a private collector is behind the disappearing. When his girlfriend is kidnapped, Lynx joins forces with other animals to get her back.
Read More: Best Scary Movies on Amazon Prime
13. Where the Red Fern Grows (1974)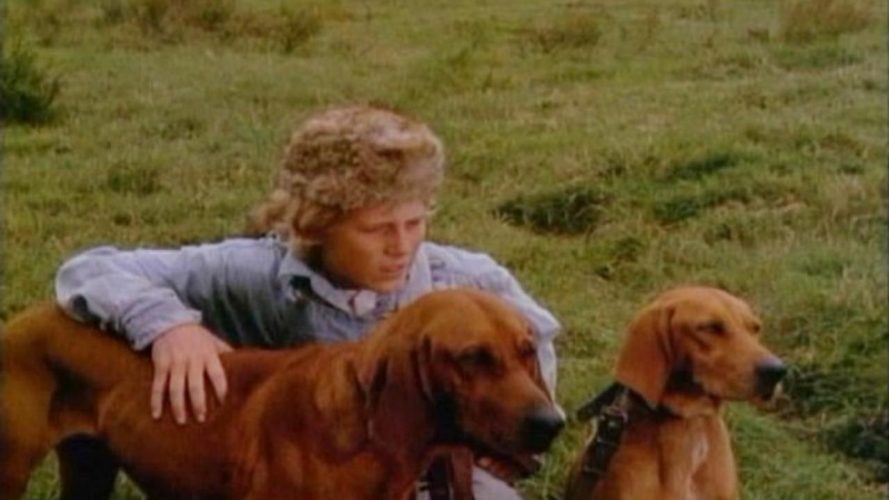 This film tells the story of a 12-year-old boy who desperately wants to have dogs as his pets. Since his family is poor, they can't buy dogs. So, the boy decides to work and earn money so that he can buy them for himself. But, his quest is not that easy. One problem after another arises, but he is adamant to get through it all.
Read More: Best Anime on Amazon Prime
12. Tom Sawyer and Huckleberry Finn (2014)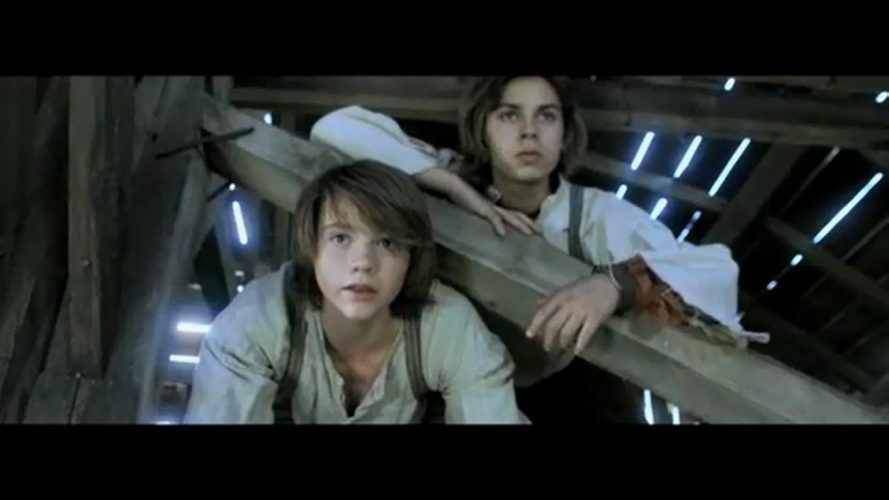 Based on the novels written by Mark Twain, this film combines the stories of 'The Adventures of Tom Sawyer' and 'Adventures of Huckleberry Finn'. Tom Sawyer and Huck Finn are very good friends. They spend most of their time together and know each other very well. One day, while hanging out around the graveyard, they see a murder take place in front of their eyes. Scared, they escape to an island where they vow to never tell anybody about it. However, if there has been a murder, the culprit has to be caught. The problem is that the police have a very, very wrong man in custody. Sawyer and Finn know that Muff Potter is an innocent man and should not hang for the crime of someone else. So, they decide to break their vow and bring the culprit to justice.
Read More: Best Korean Movies on Amazon Prime
11. The Nut Job 2: Nutty by Nature (2017)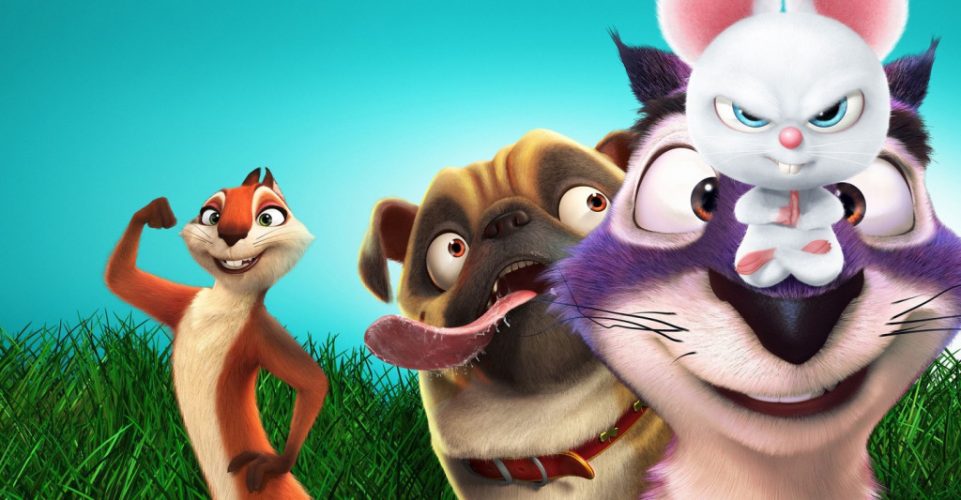 Surly and his friends love their home in Liberty Park. But when they receive the news that the Park is being taken over and their homes will be destroyed because the mayor wants to build an amusement park there, they become scared. Surly heightens their spirits and they band together to find a way to save their home. They are assisted by a mouse who used to be quiet and isolated in his own world. Turns out, he was a Kung Fu master and plays a crucial role in the success of their plan.
Read More: Best Sci Fi Movies on Amazon Prime
10. Maya the Bee (2014)
Where Maya comes from, there are a lot of rules and regulations. Don't do this, don't touch that, don't go near that place! Oh, so many restrictions on Maya who just wants to be free and happy. She realises how complicated and in danger her world is when a conspiracy comes to light. But no one believes her and she is banished. Now, she has to find a way to stop the conspiracy from working because it will lead to a war between the bees and the hornets.
Read More: Best Adult Movies on Amazon Prime
9. The Indian in the Cupboard (1995)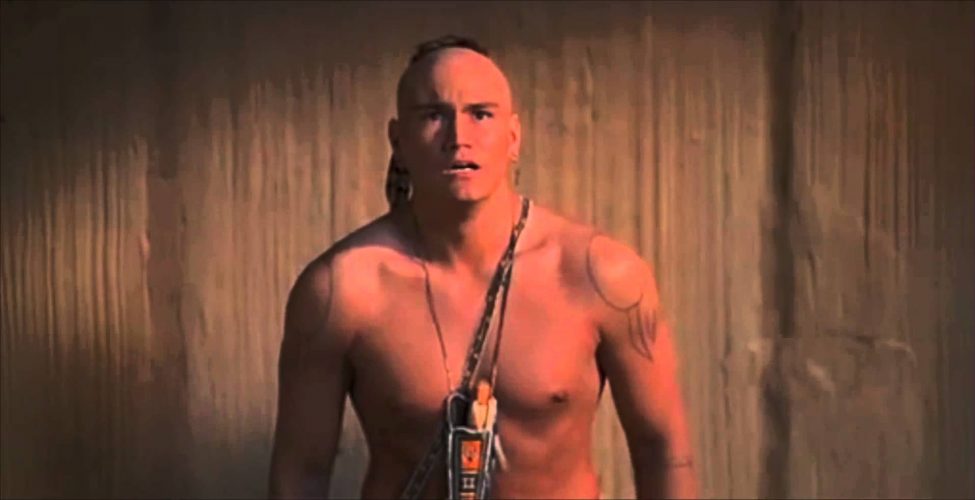 Omri's ninth birthday turns out to be a treat for him when his brother gives him a cupboard. He discovers an old key that belonged to his mother which fits into the keyhole of the cupboard. Omri takes his other gift, a plastic Indian, gifted to him by his friend and locks it inside the cupboard. The strangest thing happens in the morning when Omri hears a sound coming from inside the cupboard. To his wonder, he discovers that the plastic man that he had put inside it has now become a man, though still small in size. This cupboard is a magical one.
Read More: Best Thrillers on Amazon Prime
8. Alice in Wonderland (1955)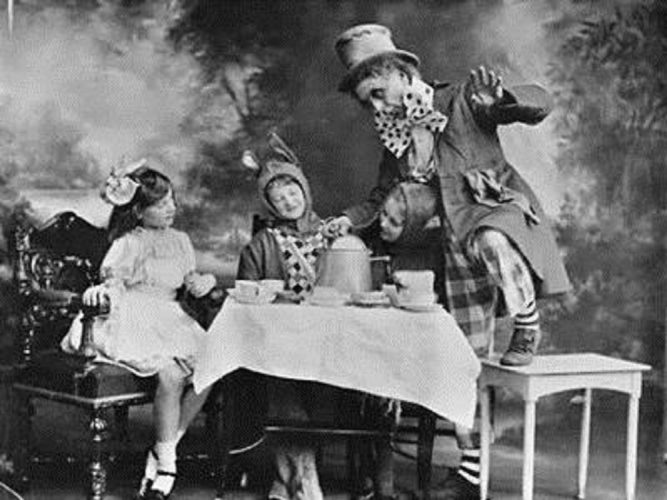 Based on the book of the same name by Lewis Caroll, this film tells the story of a girl who falls down a rabbit hole into a new world. This world is full of wondrous creatures, animals who talk, potions that shrink and grow one's size, and a mad hatter. Alice finds out that this world, no matter how jolly it looks, is reigned by an evil queen who needs to be dealt with in order for the creatures in this world to be happy again.
Read More: Best Action Movies on Amazon Prime
7. Lego Scooby-Doo: Haunted Hollywood (2016)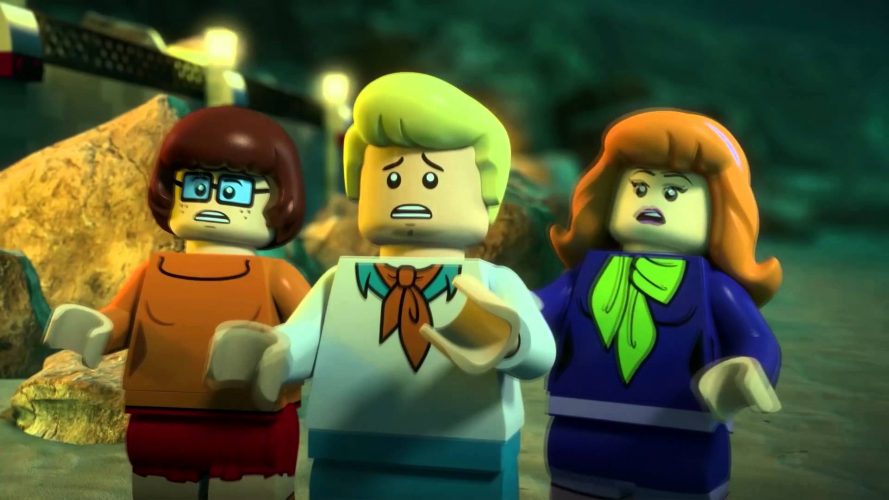 If there is one thing Scooby and Shaggy love more than each other, it is the Scooby Snacks. In almost every case that they solve, Scooby and Shaggy become baits because they are lured for the snacks. This film starts with both of them vowing to not eat the snacks ever again. A fortunate event gives the gang a chance to go on a trip to Hollywood. There they visit the famously haunted Brickton Studios. Experienced from their previous cases that ghosts are not real, the gang explore the place. But when a Headless Horseman appears in front of them they have to run for their lives.
Read More: Best Family Movies on Amazon Prime
6. The Son of Bigfoot (2017)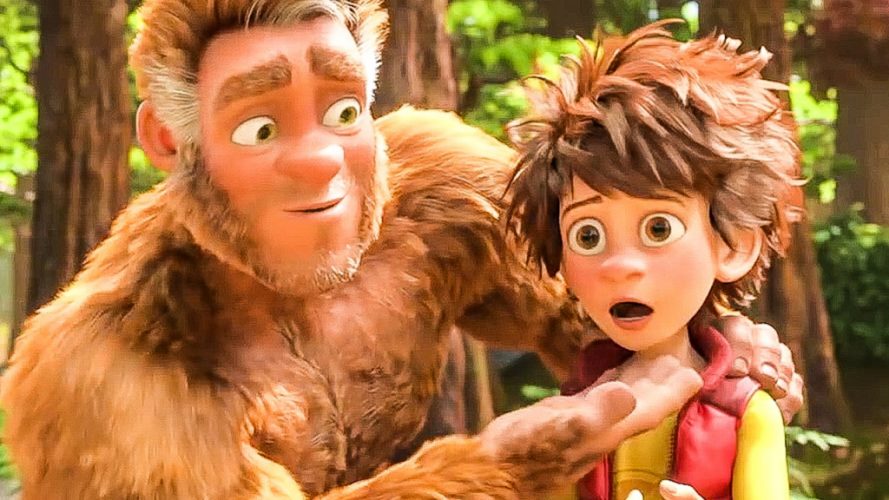 Adam Harrison never knew his father. But, now, after he gets a clue to his whereabouts, he decides to find out who he is. His quest leads him to a jungle where he discovers the existence of the mythical creature Bigfoot. What makes him even more surprised is that he is the son of Bigfoot. Soon, he discovers that he has super-human abilities like his father and that he needs to keep it a secret because some people from an evil corporation want to get a hold of their DNA and conduct experiments on them.
Read More: Best Romance Movies on Amazon Prime
5. The Great Bear (2011)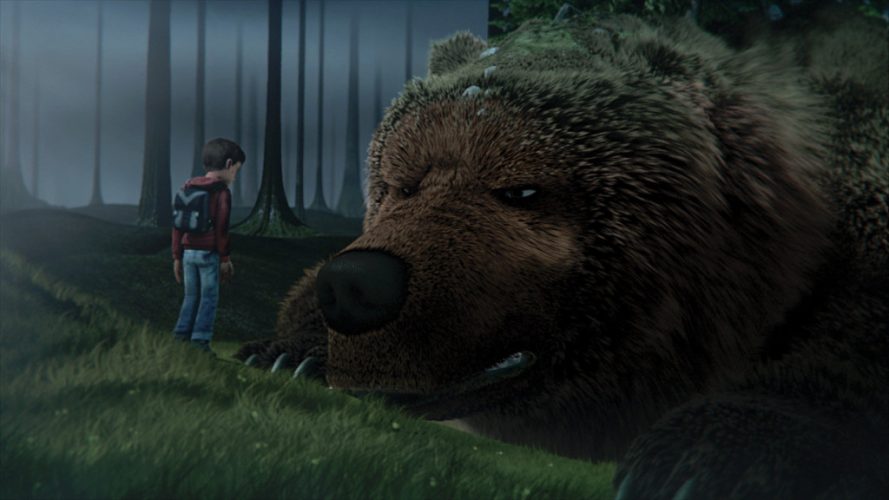 Jonathan likes spending time alone, away from his nagging, younger sister. He spends most of his time at his grandfather's place that is situated at the edge of a forest. What's the most interesting thing about this forest is that it is not home to the normal animals, but mythical creatures. One day, his sister accompanies him to their grandfather's home. His privacy invaded, Jonathan tries to shoo his sister away from him. But, it turns out to be a very big problem when he discovers that she has been kidnapped by a giant bear who lives in the middle of the forest.
Read More: Best Sci Fi Movies on Amazon Prime
4. Lego Scooby-Doo! Knight Time Terror (2015)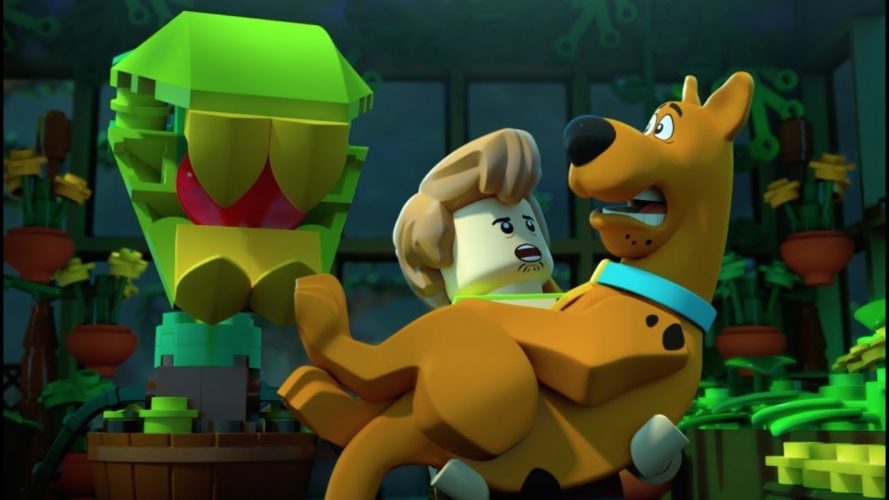 The adventures of Scooby-Doo and team have been an important part of our childhood. The reason most of us wanted a dog was that we loved Scooby. So, it would be an utter shame if the kids these days didn't grow up watching and loving Scooby-Doo. In this story, the Scooby gang visits another place known to be haunted, to find out the identity of the person who is responsible for the shady things around that place, along with hunting for a treasure that was left behind by the owner of that haunted house. This adventure animated film is sure to keep the children glued to the TV. (Not that they should be glued to the TV. Send them out to play, for god's sake!)
Read More: Best Sci Fi Movies on Amazon Prime
3. The Gruffalo (2009)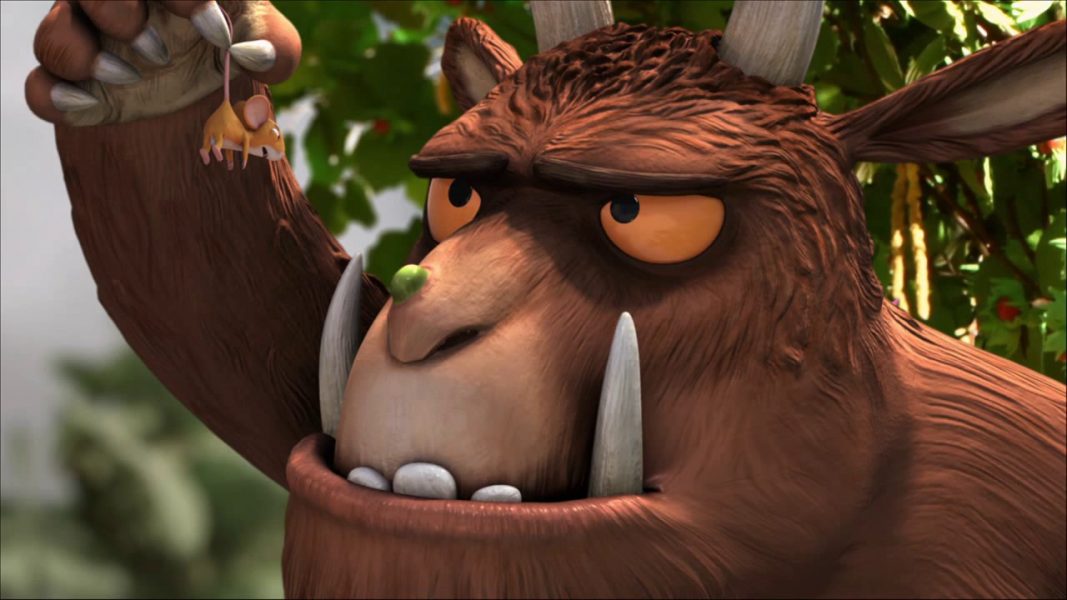 In a jungle, where there are no plants, a mother squirrel tells a story to her young ones. It starts with a mouse who wants to eat a nut. But, the nut-tree that he wants to go to is on the path where he meets three animals who want to eat him. The mouse uses his wits to survive. He concocts the story of an imaginary creature called the Gruffalo and scares away the animals by telling that Gruffalo will shortly arrive there to meet him. He succeeds in chasing his hunters away. However, he comes face to face with the real problem when a Gruffalo comes out in front of him. Seems like, the creature that he had made up in his mind has materialised in front of him and is as big and dangerous as he had thought. What will the mouse do now?
Read More: Best Adult Movies on Amazon Prime
2. Hugo (2011)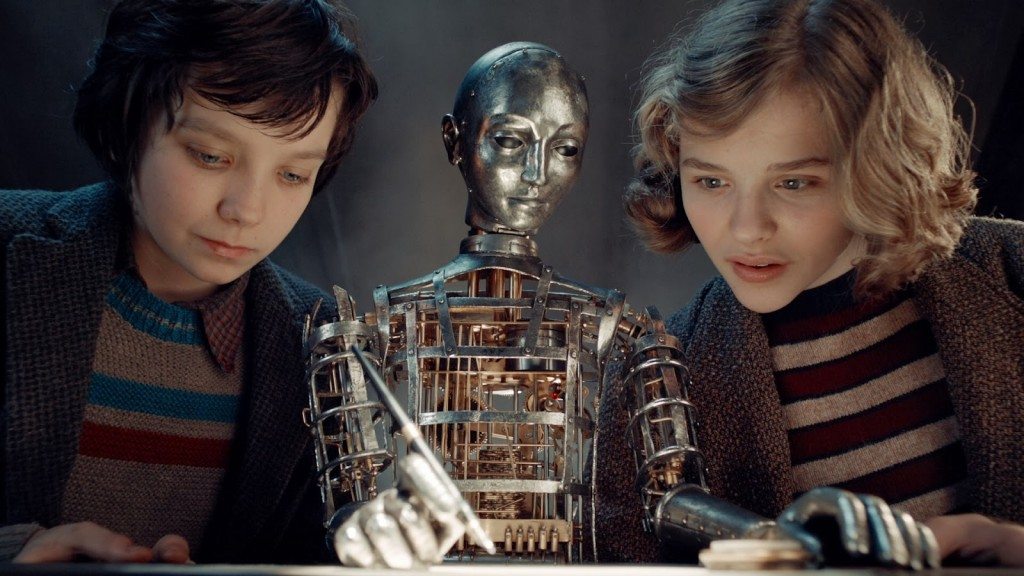 This film is based on the book called 'The Invention of Hugo Cabret' by Brian Selznick. The story of this film is set in 1926 Paris where a young boy lives with his father who works in a museum. He is a clockmaker and when he finds an automaton in the museum he brings it home to repair it. But, before he can complete his work, he is killed in a fire at the museum. Distraught Hugo is sent to live with his uncle who doesn't really like him that much. Soon, his uncle goes missing, too. But, Hugo knows that if he reports it, he might be sent to live someplace else with god knows what kind of people. He continues to work on the automaton and searches for a key that is crucial to making it work.
Read More: Best Thrillers on Amazon Prime
1. The Wizard of Oz (1939)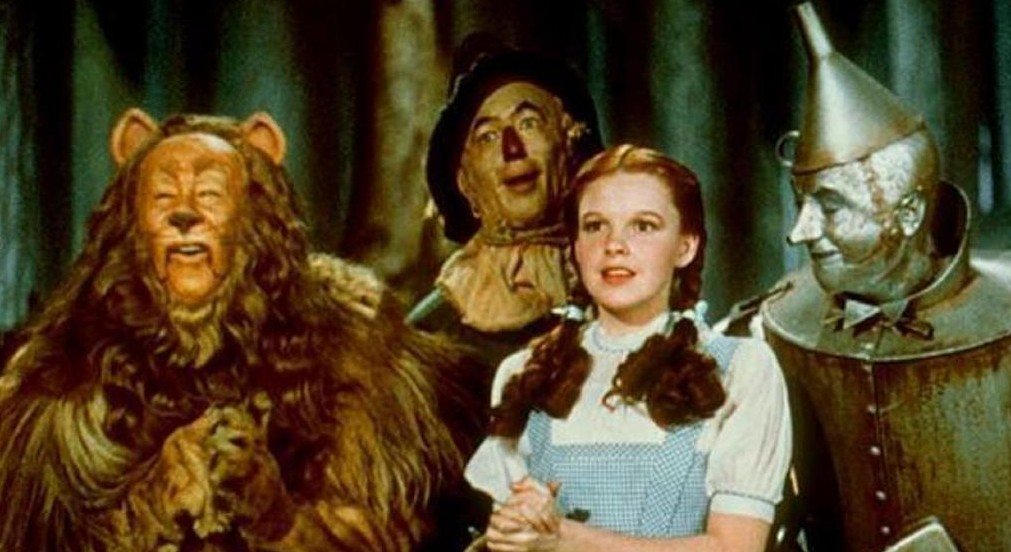 Dorothy Gale lives in Kansas with her uncle and aunt. Her constant companion is her dog, Toto. When a storm strikes, Dorothy and Toto hide in her bedroom to survive it. But the storm takes them to another place, a place full of witches and wizards and other creatures. Dorothy is welcomed by the good witch Glinda who tells her to seek the help of the Wizard, Oz who lives in the Emerald City. Dorothy takes up more companions along the way who then help her in earning the help from the Wizard.
Read More: Best Action Movies on Amazon Prime