A little love never hurt anyone. In fact, every once in a while, a swoon-worthy love story is necessary to keep one's faith alive in the fairy-tale endings. While other genres come and go, romance stays. Just like the power of love, there's something special about romantic films. Whether it is the way they make you feel good, or because it wants you to be in love, whatever be the reason, romantic films have always been and will always be amongst the most well-liked. Another special quality of romantic films is that there is no occasion for watching them. Whatever your mood, I am sure, there are romantic films out there that you can watch.
In its large collection of movies, Amazon Prime houses a lot of romance films. Love may or may not be in the air, but it is definitely there in Amazon's library! With the emergence of online streaming services, nowadays, people prefer watching movies sitting in the comforts of their home. Netflix, of course, has the lion share of eyeballs, but Amazon Prime is not far behind. So, if you are planning to watch a romantic film with a bunch of your loved ones, you don't need to go to a theatre. You can just invite him/her to your house and turn on Amazon Prime. This list consists of all kinds of romantic films: from love stories to sad romantic movies; from romantic comedies to heartbreaking films. Again, here's the list of some really good romance movies on Amazon Prime.
19. Not Cinderella's Type (2018)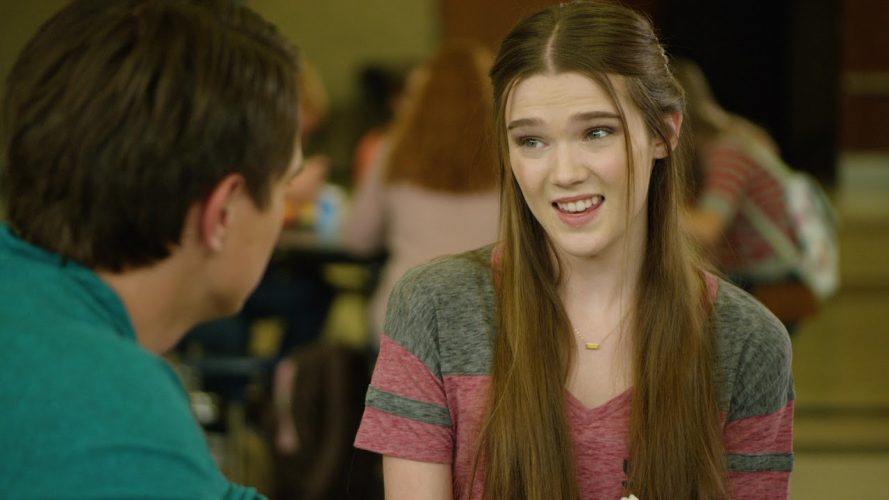 Based on the book of the same name by Jenni James, this film tells the story of a girl who wants to live life on her own terms. Indy has never been the one to fall for bad boys and has stayed focused on the things that she wants in life. She lives with her aunt and uncle and her interaction with others is restricted, mostly because she wants it that way. When she meets Bryant Bailey, she dislikes him. But as their paths cross more than once, she sees a side of him that he doesn't present in front of others.
Read More: Sexiest Movies on Amazon Prime
18. Lovely, Still (2008)
Martin had never found a love strong enough to make him stick to one woman. He spent his youth as a bachelor and even now, in his old age, he hasn't found anyone for himself. Until the day he meets his new neighbors. Mary, the mother of Martin's neighbor asks him out on a date. While this gets him by surprise, he also looks forward to spending time with her because he hasn't been close to someone in a very long time. But, this newfound love scares Martin and this causes problems in his relationship with Mary.
Read More: Best Anime on Amazon Prime
17. Benny and Joon (1993)
Benjamin Pearl lives with his sister Juniper Pearl who is mentally ill. They meet Sam at Benny's friend Mike's house. After a bet is made, which Joon loses, Sam is made to live with them at their house. While Benny is initially against it, he soon realizes that Sam might not be such a bad influence. Joon, too, likes spending time with Sam and they soon form a bond that doesn't set so well with Benny. The film tells the story of the trio as they try to find love along with their own individuality. It explores the psyche of a brother who wants to take care of his sister but doesn't realize that, in the process, he is robbing her of her freedom.
Read More: Best Korean Movies on Amazon Prime
16. The Wedding Plan (2016)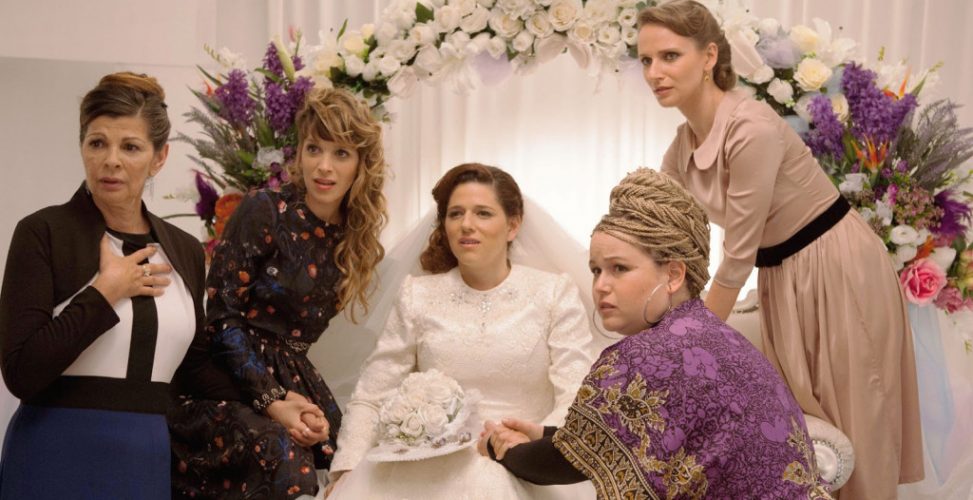 Michal has had trouble finding love for a very long time. She is tired of being alone and desperate to start her life with someone who will love her. However, when she finally gets engaged, at a cake testing, her fiancée tells her that he doesn't love her. She breaks off the engagement but decides to go through with the wedding, believing that God will send a groom along her way by the wedding date. She goes on multiple dates and tries to reconnect with men from her past. As nothing pans out, she finds love in an unexpected place.
Read More: Best Thrillers on Amazon Prime
15. Still Mine (2012)
There is a flame in young love that makes it so desirable. But, as one of my favorite authors said, "love needs to be tended to the roots to keep itself alive". There's a reason people say "I want to grow old with you". Maybe, it's because, in this age, people have been together through thick and thin, their love has passed the test of time and they know that it was for real. 'Still Mine' is the tale of one such love. Based on true events, it tells the story of Craig Morrison who is a simple farmer. When his wife suffers from a disease, he decides that their current home is not suitable for her needs and decides to build a new house for her. However, he faces strong opposition from the bureaucrats.
Read More: Best Korean Movies on Amazon Prime
14. Love and Friendship (2016)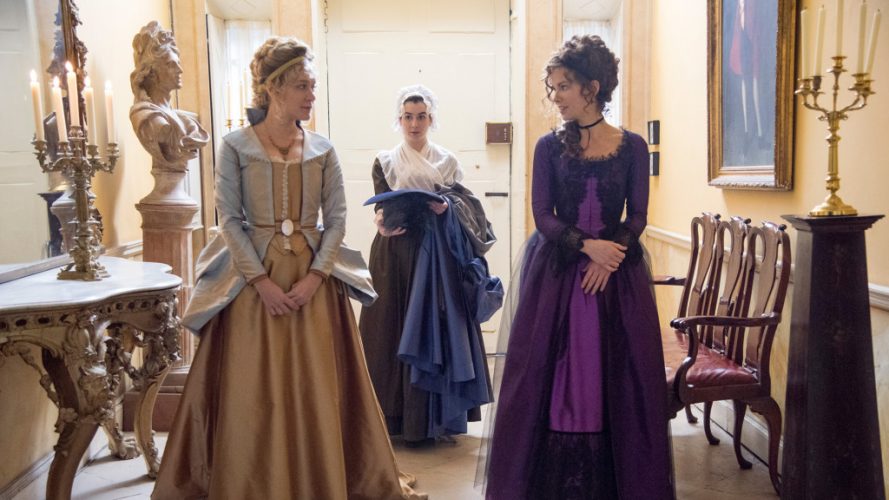 Based on the novel 'Lady Susan' by Jane Austen, this film features Kate Beckinsale as the titular Lady Susan Vernon. She arrives at Manwaring with the intention of finding a suitable husband for her young daughter. But, that's not where his intentions stop. Considerably young herself, and being a widow, she is looking for a man for herself as well, someone who can help her regain her previous status in the society. As she spends time in Churchill at her brother-in-law's house, young Reginald de Courcey is enchanted by her. Warned by his family to stay away from Lady Susan, he rebuffs them by saying that there is nothing romantic between them. But the schemes of Lady Susan are in constant motion and soon, Reginald finds himself falling for her.
Read More: Best Adult Movies on Amazon Prime
13. Breathe (2017)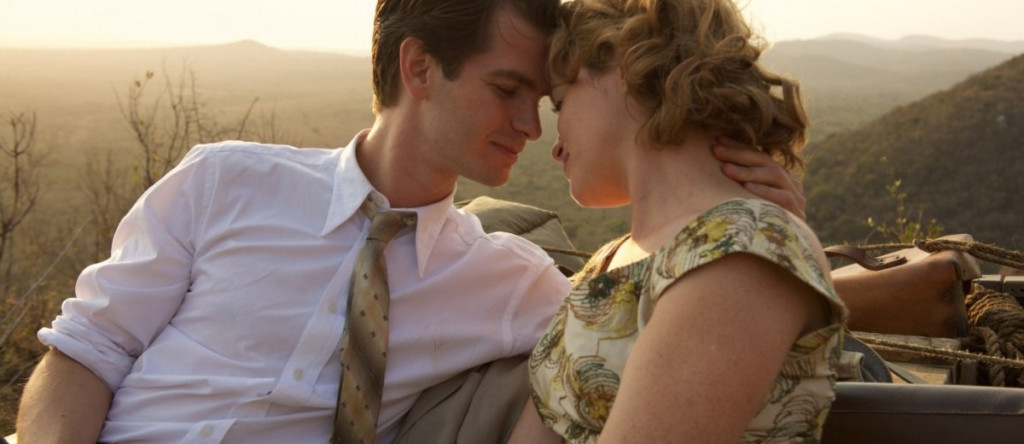 This biographical drama centers on the life of Robin Cavendish. Having encountered polio at the age of 28, Robin becomes depressed and decides to end his life now rather than in two or three months, as the doctors have told him. However, his wife refuses to give up on him and motivates him to live for her and their newborn son. With the support and love of his family and friends, Robin finds the will to live. As his spirits rise, he finds ways to make life easier for himself by inventing a movable chair with built-in respiratory aid in it.
Read More: Best Family Movies on Amazon Prime
12. The Big Sick (2017)
Love knows no bounds, but people do! This is what happened when Kumail first met Emily. Their first interaction made sparks fly between them and soon they found themselves in a relationship. However, when it came to their parents, Emily had told her parents about her relationship with Kumail. But, when she discovers that Kumail hadn't done the same and that his parents were actually trying to arrange his marriage with someone else, she decided to call it quits with him. But then, she got sick and went into a coma. During this time, Kumail realized how strong his love was for Emily and how he'd have to fight for it if he wanted her back.
Read More: Sexiest Movies on Amazon Prime
11. How We Met (2016)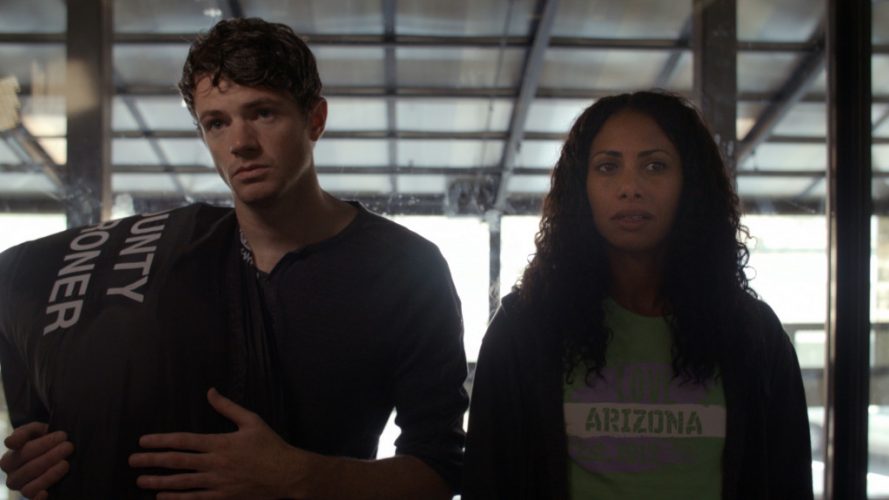 Eddie Better has always felt like a loser in his life. There is nothing that he can be proud of, or hold on to. When he is sent on a blind date, he thinks that since everything is already bad in his life, nothing could go worse. Even if the date falls through, nothing will have changed. His date Marie Walker turns out to be a different type of girl and he might even begin to like her. But then, things take turn for the worse. They come across a crooked cop and witness a murder which was an accident, by the way. Now they have to cover it up and find a way to come out of the situation they have gotten themselves in.
Read More: Funniest Movies on Amazon Prime
10. High Strung (2016)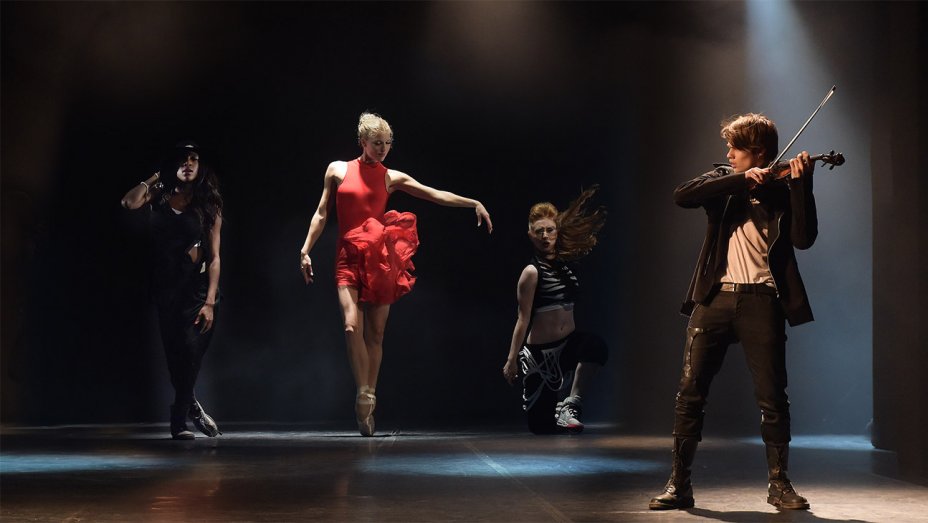 Michael Damian's 2016 romantic musical 'High Strung' is the story of a classical ballet dancer called Ruby who has managed to grab an opportunity to study her discipline at the Manhattan Conservatory of the Arts. One day at a subway station Ruby comes across a violinist called Johnnie. She comes to know that Johnnie's violin and all the money he had have got stolen. Worried as to how this has happened, Ruby decides to help him. However, Johnnie thinks she is taking pity on his condition and refuses help. Later on, Ruby connects with him once again for performance and this coming together of their creative sides sparks a romantic affection between them. The film is fun to watch, but too many cliches make it a rather run-of-the-mill rom-com.
9. Gloria Bell (2018)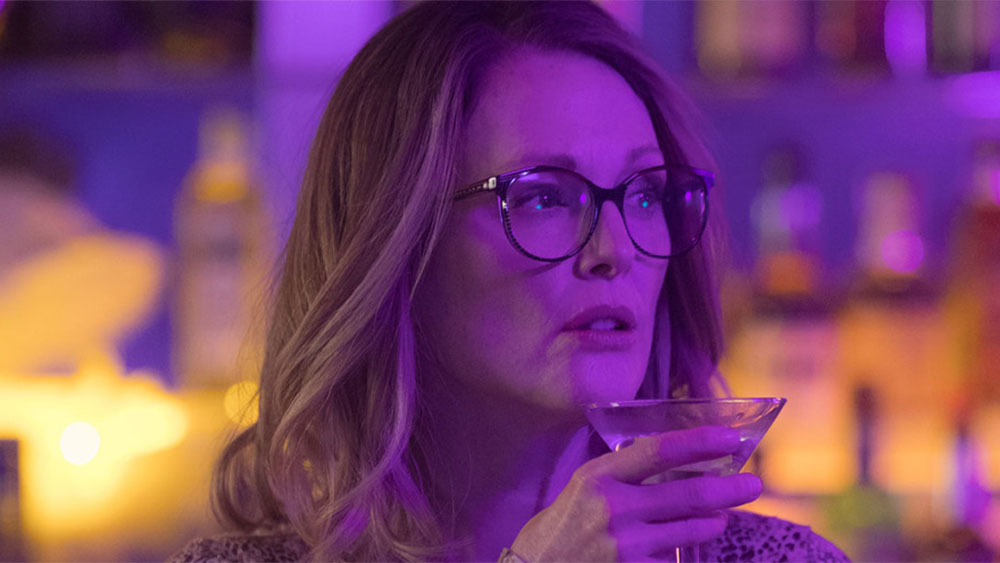 Most rom-com films that we come across usually deal with youngsters and their love lives. But when a film gears away from this path, it surely makes for an interesting watch and gives us a completely new perspective on romance. This is exactly what this film was written and directed by Sebastián Lelio offers. The story revolves around the eponymous character who has recently got out of her marriage. While enjoying her freedom at a bar, Gloria meets a man with whom she believes she can have a lovely relationship. The many incidents she finds herself in while trying to pursue a romantic relationship with this man drives the narrative of the film. 'Gloria Bell' is made in a free-spirited style and does not in any way look like the usual romcoms which release every year by the dozen. Julianne Moore gives a powerful performance as the leading character and takes the film to another stratosphere altogether.
8. You've Got Mail (1998)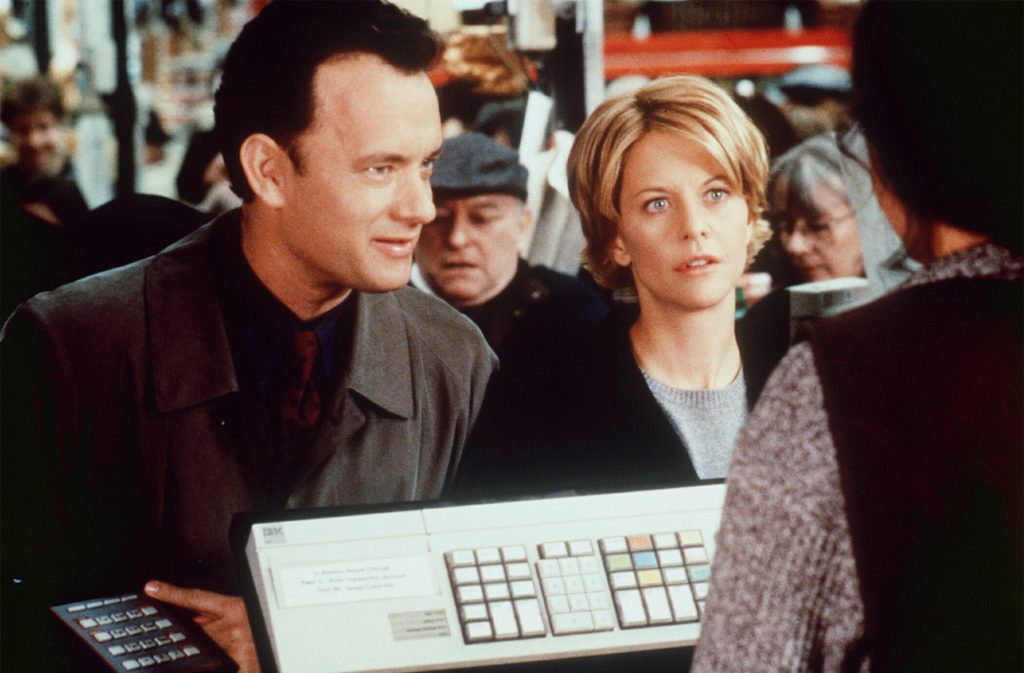 One of the best romantic comedy films of all time, 'You've Got Mail' stars Tom Hanks and Meg Ryan in the leading roles. The film begins with Ryan's character Kathleen Kelly, who is the owner of a small bookstore. She loves chatting with people on her AOL account, and this is where she comes across a man who goes by the pseudonym "NY152". Despite none of them knowing each other, the duo hit it off quite well and soon we realize that there might be a romance developing between them. Meanwhile, she meets Joe (Hanks), a man who is one of the owners of the bookstore chain Fox Books. When Joe comes to know that Kelly is afraid of Fox Books taking away all her business, he refrains from revealing his true identity to her. The charming story and the amazingly written leading characters are definitely the reasons behind this film's iconic status. If you love watching romantic films, you must check out 'You've Got Mail'.
7. Some Kind Of Wonderful (1987)
Love triangles in movies (and in real life) create a lot of drama. While in movies, they create a great viewing experience, in life, such a situation might not be fun at all. This 1987 film is the story of Keith, Amanda, and Watts. Keith is a high school student who has fallen for Amanda and wants his best friend Watts, a tomboyish girl, to help him out. Problems arise when Amanda's ex-boyfriend enters the scene and Watts realizes her feelings for Keith go much beyond friendship. Films like 'Some Kind of Wonderful' naturally have rather corny plots, and the one thing which saves them is execution and performances. Fortunately, this film shines in both these aspects. The dialog-writing and well-rounded characters also add a lot of charm to this Howard Deutch directorial.
6. Heartbreakers (2001)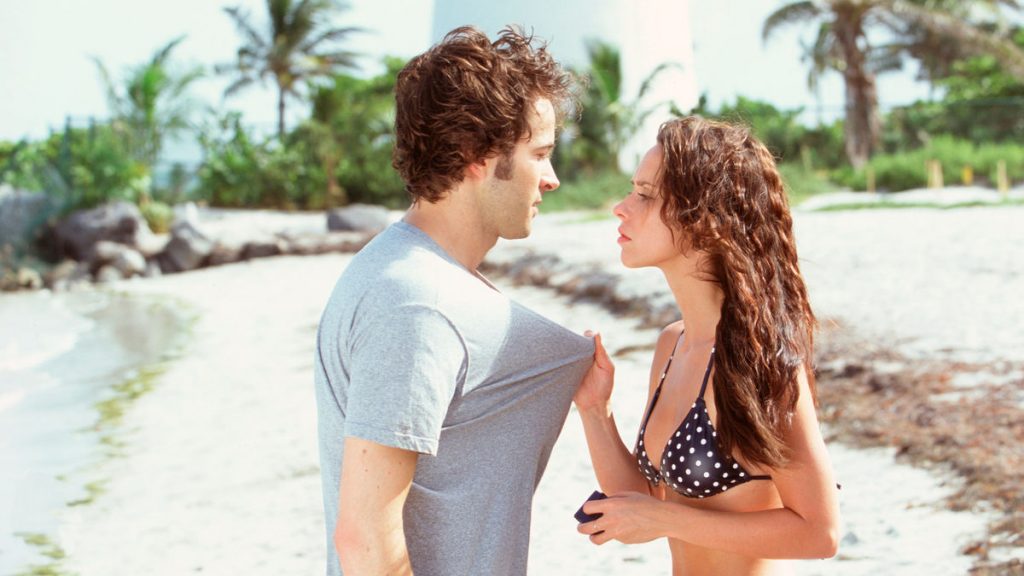 Max and Page are a mother-daughter duo who has devised a rather unique way of becoming rich without much hassle. The two of them look for a rich, single guy whom Max can seduce and then marry. Once the marriage is done, Page tries and gets the man in a comprising position, and immediately then Max walks in on them. After that, collecting the fat divorce settlement is the only thing that the duo has left to do. Their operation goes on quite smoothly until one fine day when Max genuinely falls for the man she had set out to con and her daughter falls for a bartender. Sigourney Weaver and Jennifer Love Hewitt are brilliant as the mother and daughter respectively, and it is their comic timing which proves to be the best aspect of this film.
5. What Men Want (2019)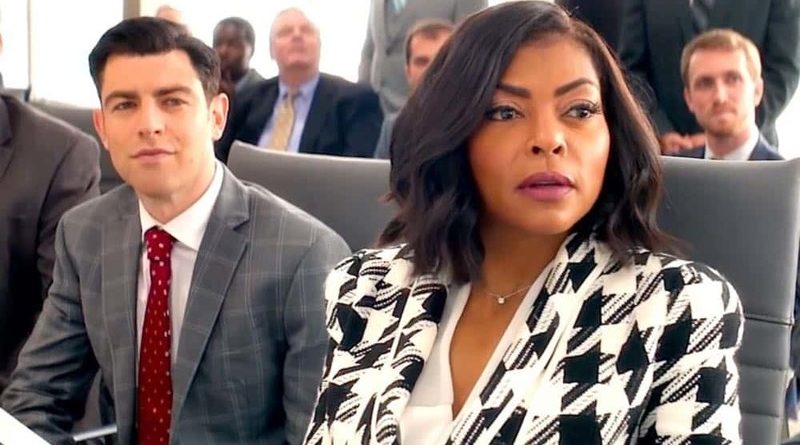 Taraji P. Henson is an actress who has the power to pull off a film based only on her talent, and this is exactly what she does in this 2019 romantic comedy. Henson plays the role of Ali Davis, a female sports agent who is suffocated by the abnormally high percentage of men in her profession. This has caused her a lot of problems in her career. However, a chance encounter with a specially gifted woman gives Ali the power to listen in to what men are thinking. With this newfound knowledge, Ali manages to gain an upper hand on the men in her industry and paves a road of success for herself. Interestingly enough, this film is the remake of a 2000 film called 'What Women Want', where a man has exactly the same powers as Ali. This is a hilarious film that does use certain cliches in its story but overall is amazingly fun to watch.
4. Some Like It Hot (1959)
Billy Wilder is a filmmaker who has managed to make iconic films in numerous genres, each time creating a masterpiece worth remembrance. 'Some Like It Hot' is his venture into slapstick comedy, and here again, he passes with flying colors. This film is centered around two musicians, Joe and Jerry, who are on the run from a gang whom they have witnessed murdering a number of people in a garage. They dress up as women and join an all-women band which is set to go to Miami for a special performance. The singer of the band, Sugar Kane (Marilyn Monroe), soon makes them her close friends without realizing the fact that they are women. However, a huge problem surfaces when both of them fall in love with her. A wonderful story full of surprises and steady pacing, 'Some Like It Hot' can easily be regarded as one of the greatest comedy films of all time.
3. Mr. Jealousy (1997)
A bad experience early in life can result in a great impact on our psyche that lasts for a long time. This is exactly what happens with the leading character of this film, Lester. When he was 15 years old, Lester had gone on a date with a girl who ended up kissing another man at the end of the day. This experience has made him suspicious of every girl he has dated since then. At present, he is in a relationship with a girl called Ramona and is constantly jealous of her last boyfriend. In order to find out whether this man is still in love with Ramona, Lester joins a therapy session organized by him, and things soon take an unexpected turn. This film is a venture by writer-director Noah Baumbach who is now regarded as a master of relationship dramas. One look at 'Mr. Jealousy' will tell you that this film is made by someone who understands the human psyche better than most other filmmakers his age.
Read More: Movies Like Wild Child
2. No Strings Attached (2011)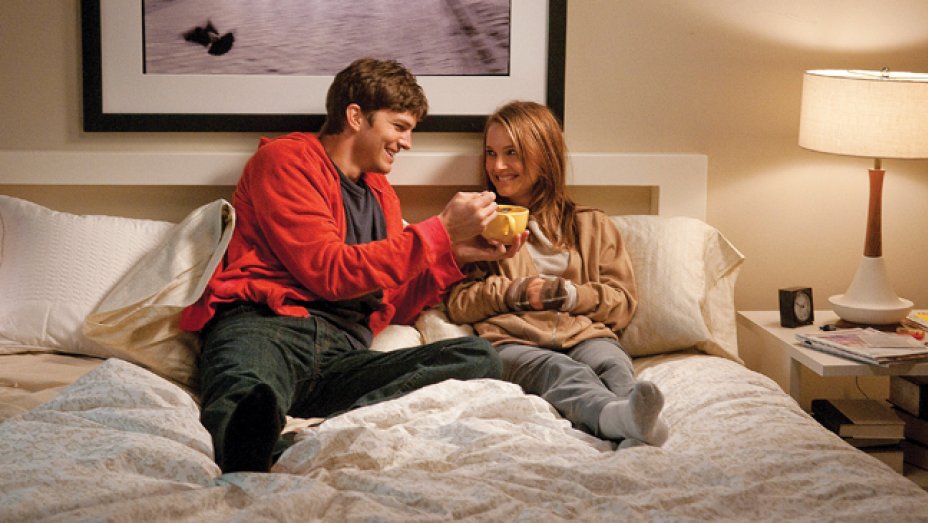 Ashton Kutcher and Natalie Portman play the leading characters in this 2011 romantic comedy film. When Kutcher's character Adam, discovers that his father is having an affair with his former girlfriend, he is completely disgusted. In order to make himself feel better in the company of a woman, he ends up calling Emma (Portman), a girl he had met when he was younger. The two of them hit it off well and soon develop a passionate sexual relationship between themselves. They promise each other that their relationship will remain strictly physical. However, life seems to have a completely different plan for the two of them. The film offers a pretty simplistic story with hardly any surprises. The only saving grace is Portman's performance and a strong supporting cast.
Read More: Movies Like Flipped
1. Children Of A Lesser God (1986)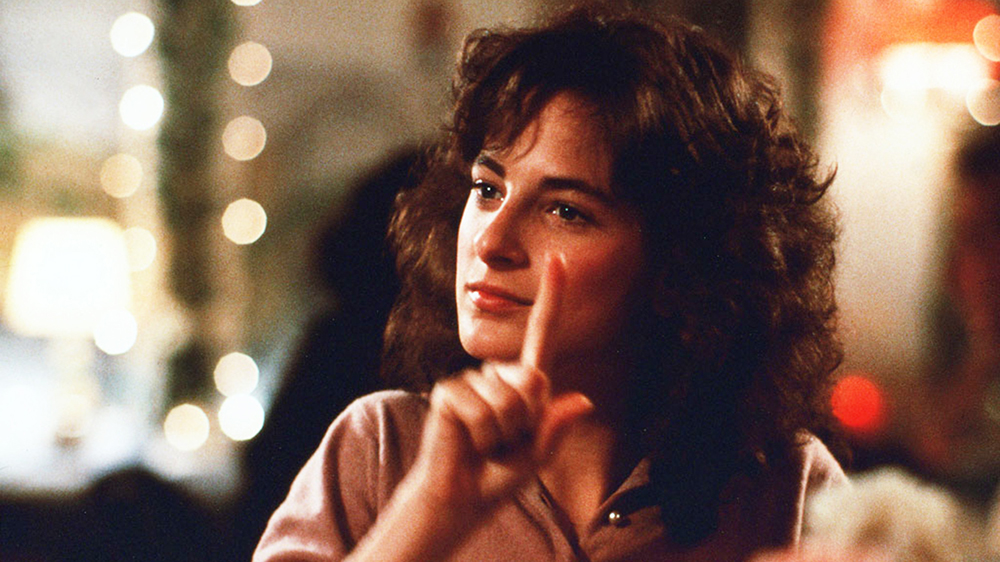 James Leeds is the new instructor at a school for the deaf where he takes speech classes for upper-grade students. Leeds takes a special interest in a cleaning woman at the school called Sarah, who has been in the institution for 20 years now. She was earlier a student here and then has continued her association with the school by working as a member of the staff. Slowly, James begins to fall for Sarah, but problems develop between them because of the way they have to communicate. However, it is their differences that start strengthening their love for each other. This is one of the best romantic films of the 1980s and its best aspect is Marlee Matlin's performance as Sarah. The fact that she is deaf in real life adds a great deal of authenticity to her performance.
Read More: Movies Like Divergent