Life is hectic, and if it's not, then you're one lucky dog! For us normal humans, to deal with the heavy stuff that comes along, every once in a while, in life, we need some good laughs. Amazon Prime has a great collection of comedies that will change your mood no matter how blue you feel. While some are sprinkled with light, crisp humor that will crack a smile on the most serious of faces, others are funny enough to leave you rolling on the floor. If you have been scrolling for a while, undecided of what you want to see next, we are here to help you.
Movies in comedy genre can differ 180 degrees from a romantic comedy to a black comedy. Having that said and taking into account the different comedy genres that have been laid out and explored by our beloved filmmakers, here is the list of funniest movies on Amazon Prime for every fan of humor in films. If you were wondering what are really good comedy movies on Amazon Prime, we might have an answer. Here they are.
21. Clear History (2013)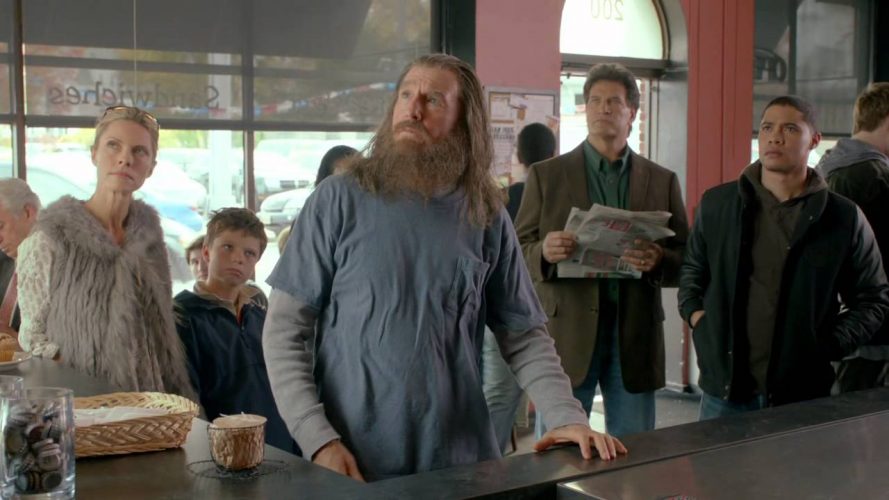 Nathan Flomm had a chance at glory and riches but he let it pass him by because of his own flaws. He was the business associate of Will Haney and he left the company right when it was at the cusp of making history. As soon as Nathan left, the company found huge success and Flomm was left with nothing but ridicule in the society. But that was ten years ago. Now, Nathan Flomm is Rolly DaVore and he has changed everything about himself, starting from his name, to his appearance, to the town and friends. What he didn't change was his behavior and this is what gets him in trouble when Will Haney visits the town.
20. What If? (2013)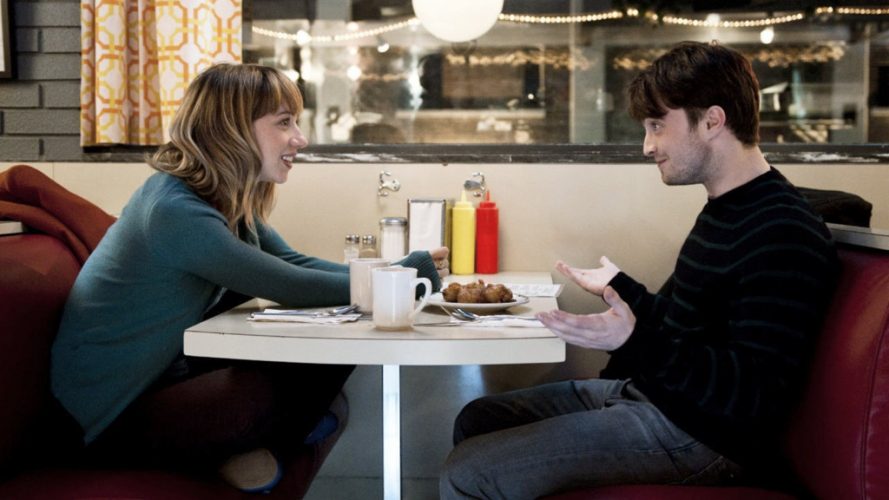 Based on a play called 'Toothpaste and Cigars', this film has Daniel Radcliffe playing Wallace and Zoe Kazan playing Chantry. When Wallace found out that his girlfriend was in a heated affair with their anatomy teacher, he decided to leave medical school. It has been a year now and Wallace has made no attempts of socializing. He lives with his sister and his son. When his best friend can take it no more, Wallace is forced to attend a house party where he meets Chantry. They connect instantly but turns out Chantry already has a boyfriend. What will Wallace do now? More importantly, what will Chantry do?
Read More: Best Documentaries on Hulu
19. Landline (2017)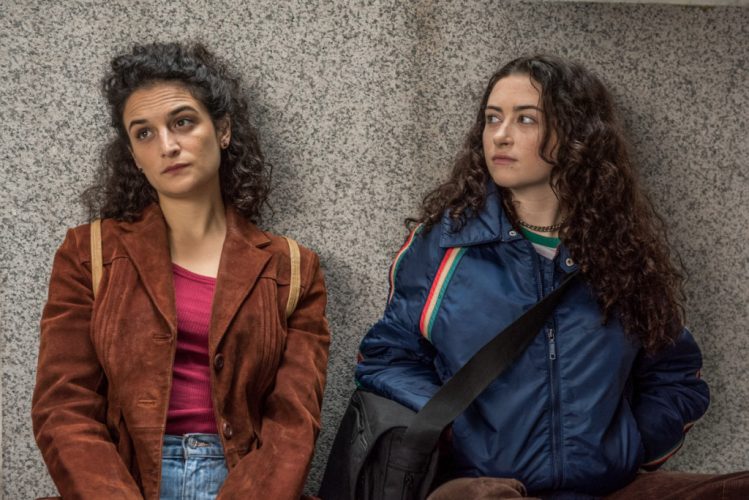 Pat and Alan Jacobs' marriage is crumbling and their children can see that too. While the upheavals increase in their relationship, their daughters go through a phase of their own. Elder daughter Dana is questioning the meaning of her long-term relationship while the younger one, Ali, seems disinterested in her future after school. One night, Ali discovers her father's letters to a woman marked "C". She discloses this to her sister and they decide to find out who their father has been cheating with on their mother. But turns out, Alan is not the only one who has made mistakes in a relationship. As the girls study their father's life, they begin to pay close attention to their own.
Read More: Best Christmas Movies on Hulu
18. Destination Wedding (2018)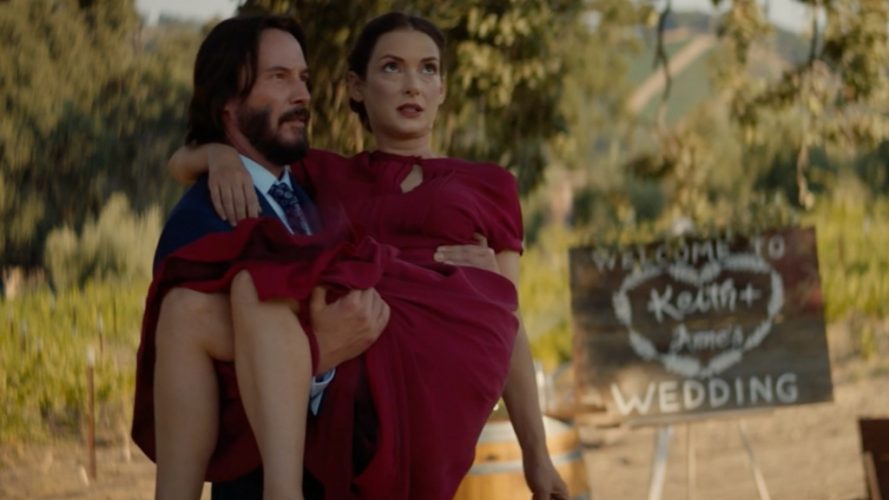 Frank and Lindsay appear very much different but are really very similar at the core. Frank has accepted that there is no out there in the world for him. Not because he is not good enough, but because no one else is good enough with whom he can spend the whole life. He is a cynic to the core. He hates weddings but has to attend one because his mother says so. The wedding is that of his brother. At the airport, he meets Lindsay who just talks too much. She wants to find love for herself but there is a huge problem she isn't ready to deal with. She was engaged to Frank's brother, who is now getting married and this hurts her. Both of them hate everything about the wedding, including each other. But that only brings out the common factors in them.
Read More: Best Korean Movies on Hulu
17. The Foot Fist Way (2006)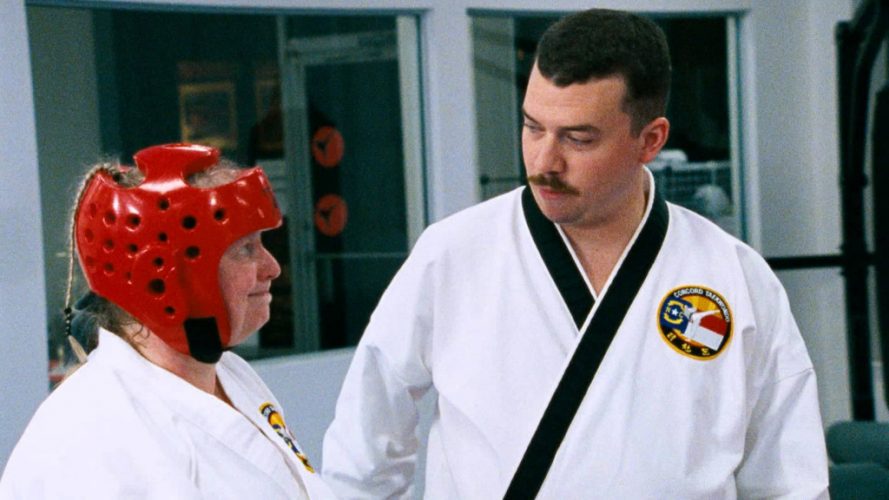 Fred Simmons is dedicated to the art of Taekwondo. He is a black belt and runs his own dojang. He is rich, successful and confident. Life is good. Until his wife cheats on him which robs him not only of their relationship but also of his confidence. He visits a martial arts expo to cheer himself up and meets his idol Chuck Wallace there. But, Wallace is not everything that Fred had hoped. He is not the action figure Fred had seen in the movies. He is broken and battered and is an overall mess. But, Fred is unwilling to give up on himself and on Wallace. He asks Wallace to come to the belt test at his Taekwondo Institute. Fred decides to give his all to that day, but not everything happens as he had hoped.
Read More: Best Chick Flicks on Hulu
16. Get Shorty (1995)
Chili Palmer is good at his job. He works as a loan shark for a mob boss in Miami. Palmer clashes with Ray Barboni, another mobster over petty issues. What happened is that Barboni had borrowed a jacket from Palmer. For Barboni borrowing doesn't include asking for permission. Palmer took the issue over the top which led to two incidents between the two of them. In both of these events, Palmer had tried to kill or severely wound(!) Barboni. While Palmer can't get over his anger, Barboni is left with a broken nose and a bullet singe on his scalp. But bygones are bygones. Or are they? Palmer soon finds out the answer to this when his boss dies and Barboni takes his place.
Read More: Best Scary Movies on Amazon Prime
15. Young Adult (2011)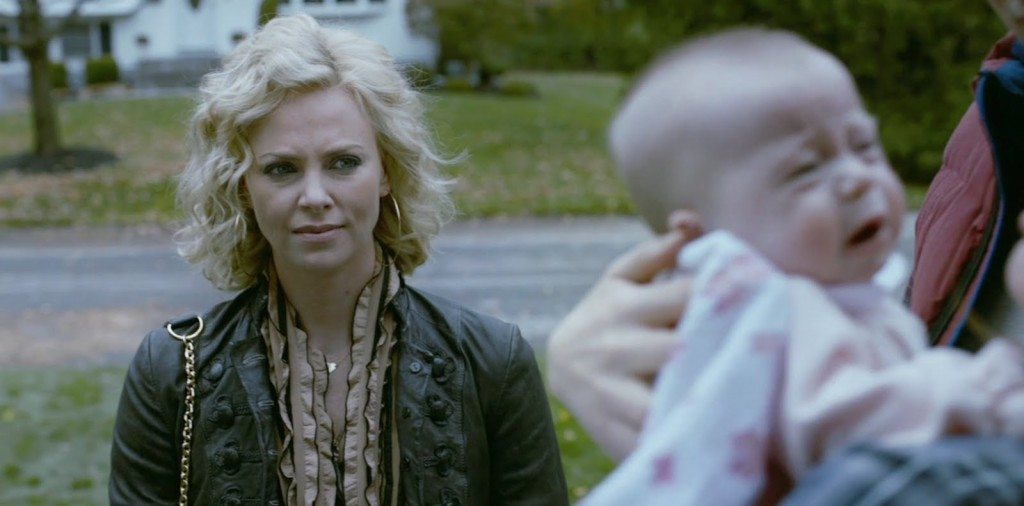 Mavis Gary is the writer of a series of young adult novels. Even though there is pressure on her from her editor to finish the novel, she knows that the series will soon be canceled. When she receives an email from her high-school boyfriend, Buddy, she interprets it as a sign. A sign that she should head back to her hometown and reignite her relationship with Buddy. But, there is a slight glitch in her plan. Buddy is married and the mail that he had sent was the picture of his new-born baby. Despite being advised by another schoolmate of hers to not pursue this ridiculous quest, Mavis doesn't budge. How far will she go to reclaim her long-lost love?
Read More: Best Sad Movies on Hulu
14. Mr. Mom (1983)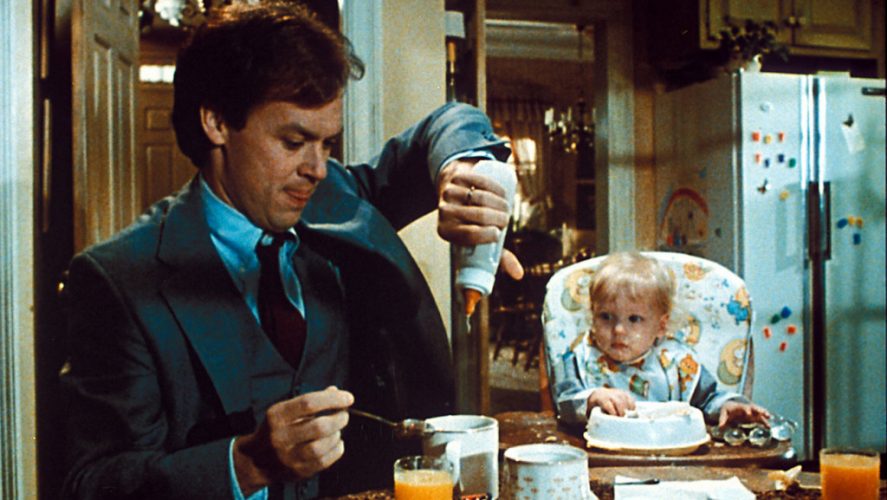 Jack had a good job and a good life until the recession hit the market. It caused him to lose his job and in order to fend for the family, he and his wife doubled their efforts in finding new work. When his wife became the first one of them to land a proper job, he realised that a role reversal was in play. For his wife to work effectively, he needed to handle the things at home. Now, he has to handle their three children, go shopping, sit with other housewives and experience first-hand what it means to take care of the family. While all this happens, he has to make sure that his relationship with his wife doesn't hit a setback.
Read More: Sexiest Movies on Amazon Prime
13. In and Out (1997)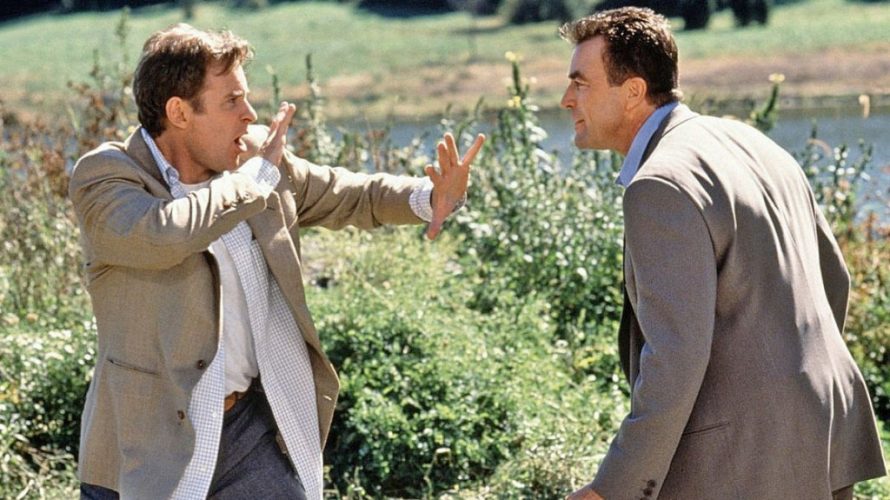 When Tom Hanks gave his acceptance speech for the Oscar that he received for 'Philadelphia', he wouldn't have imagined that a single line of his speech could inspire a film. 'In and Out' is the story of Howard Brackett who is a high-school teacher. Liked and respected, Howard is engaged and one of his students who became an actor has been nominated for an Oscar. The student does win and shows gratitude to Howard in his speech, adding the fact that he is gay. This single statement causes massive upheaval in Howard's life because no one knew about him. He was getting married to a woman, so yeah, he didn't tell anyone. Also, he finds it hard to acknowledge the fact himself. As his life turns into a media circus, one reporter tries to offer some support to him.
Read More: Best Korean Movies on Hulu
12. The Disaster Artist (2017)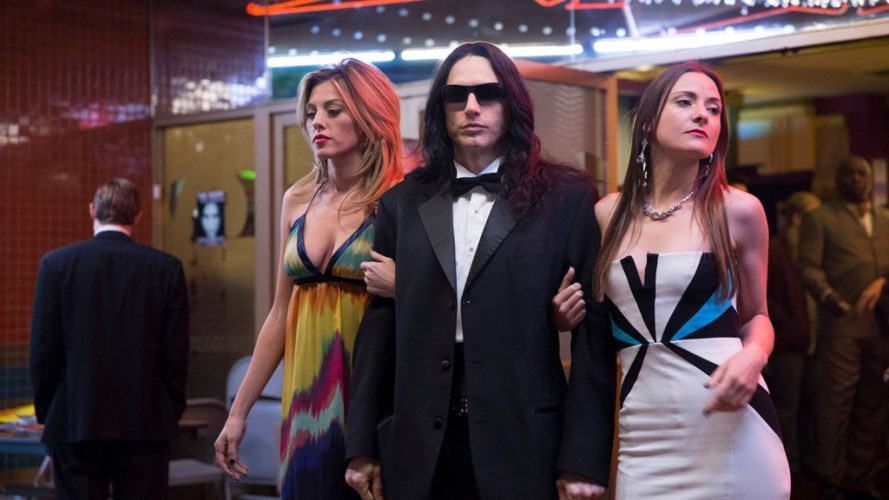 'The Room', an indie film that came out in 2003, was really very bad. So bad indeed that it was stamped as one of the worst films ever made. However, its writer, producer, director, and actor Tommy Wiseau is not the figure who got lost in oblivion following its massive failure. This film tells the story of Wiseau, his time in Hollywood, his relationship with Greg Sestero and how he came around to make 'The Room'. James Franco gave an ecstatic performance as Wiseau and brought out not only the uninhibited methodology of this infamous Hollywood figure but also added the essential humor to this film that could have easily been a tragedy!
Read More: Best Chick Flicks on Hulu
11. Logan Lucky (2017)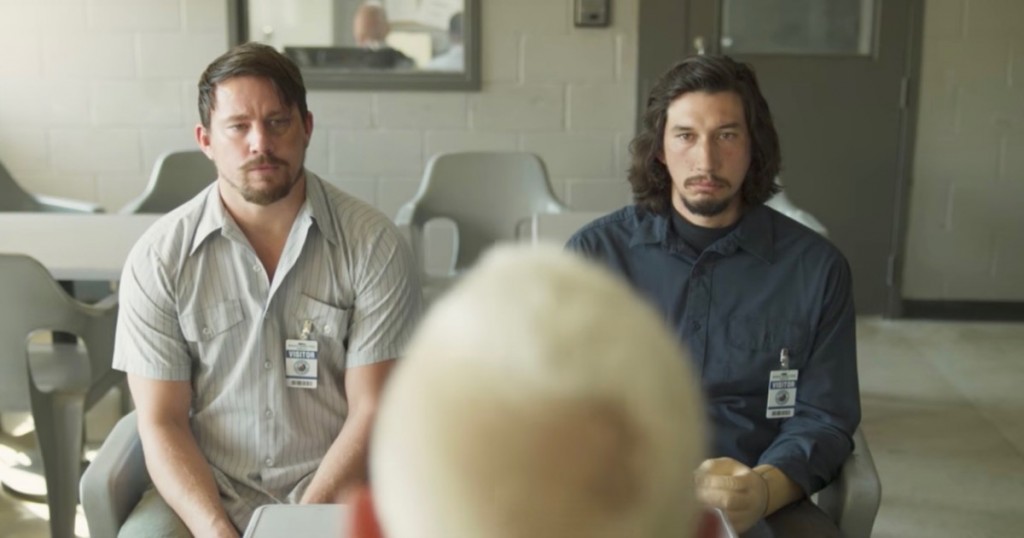 Jimmy Logan has been going through a hard time in his life. He had recently lost his construction job, and before long, he discovered that his ex-wife is moving to another city with her new husband which would mean that his daughter would be taken away too. Jimmy's brother Clyde hasn't met with any good fate either. He had lost his hand while serving in Iraq and now runs a bar. They get into a brawl with a NASCAR team-owner and after that Jimmy hatches the plan of a heist. What seems like a simple job turns into a much-complicated issue when unforeseen forces get involved in it.
Read More: Best Scary Movies on Amazon Prime
10. Lady Bird (2017)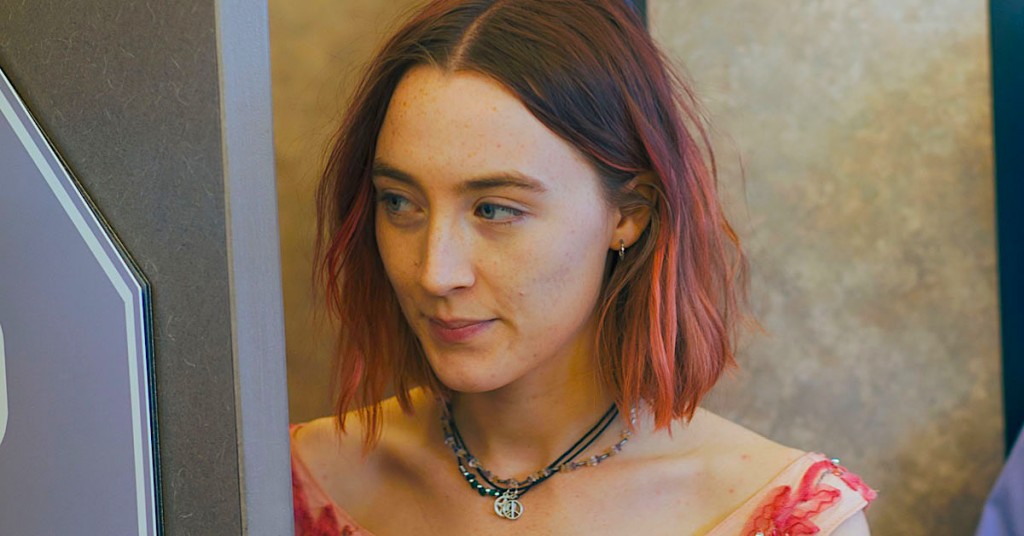 There are many reasons to watch 'Lady Bird' and its raw humor is one of them. It tells the story of Christine, a teenager who is stubborn and opinionated yet free-thinking and strong-willed. Much of her characteristics she gets from her mother Marion. It is the similarities of their characters that turn out to be the reason for turbulence in their relationship. The film hits on issues like the mother-daughter relationship, the upheavals of teenage, friendship, love and family. One of the best films of the year, it was a frontrunner at the 90th Academy Awards, bagging multiple nominations. At the end of the day, it is a feel-good film that presents its emotions in a very simple, yet effective manner.
Read More: Best Sad Movies on Hulu
9. His Girl Friday (1940)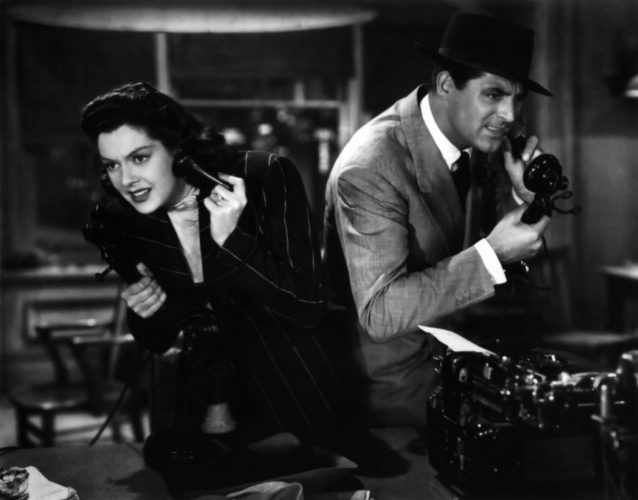 Walter Burns is absorbed in his job but he can't let go of his beautiful ex-wife who was a star reporter. When he gets the news that she has decided to marry another man and is settling down in another city, he tries to find ways to make her stay. The case of Earl Williams seems like an interesting thing. Walter convinces her that Williams has been wrongfully convicted and that she is the only one who can bring his story to light. After much effort from Walter, his ex-wife decides to take up the case. Turns out, Williams really has been wrongfully convicted.
Read More: Sexiest Movies on Hulu
8. The Lobster (2015)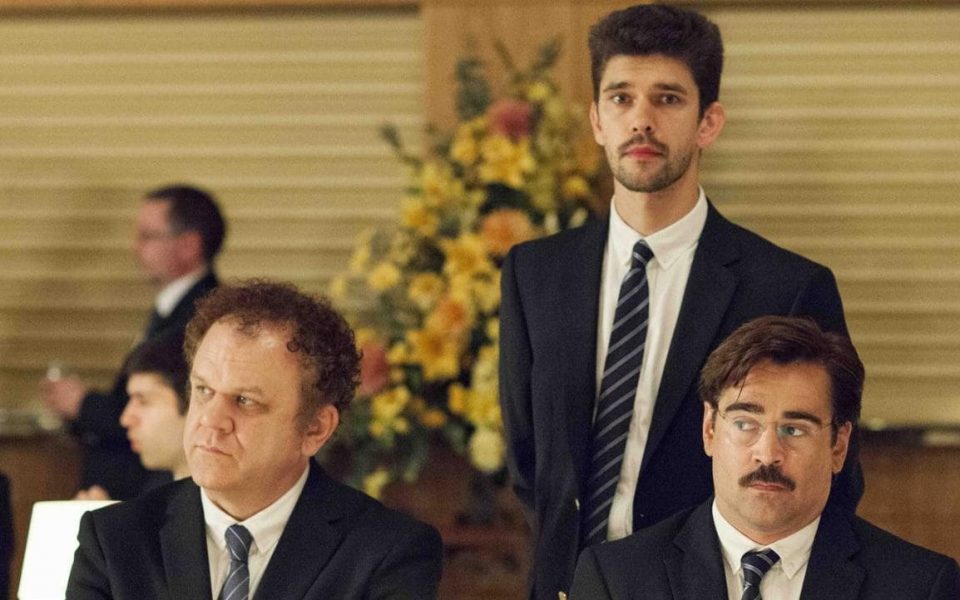 Let me just say it right at the start that 'The Lobster' is not everyone's cup of tea. It is absurd and at times, horrifying. It is confusing yet a clear representation of the society that we live in. It is sharp and to the point, yet its message could easily be lost on someone who doesn't find it worthy of attention. But is it a comedy? Oh, it has its moments. And it proves to be quite hilarious in all of them. It tells the story of David, a recently divorced man who lives in a world where being single isn't acceptable. He is sent to a place, The Hotel, where he has the deadline of 45 days to find a suitable partner for himself. If he fails to do so, he will be turned into any animal he chooses to be.
Read More: Best Documentaries on Hulu
7. Jeff, Who Lives at Home (2011)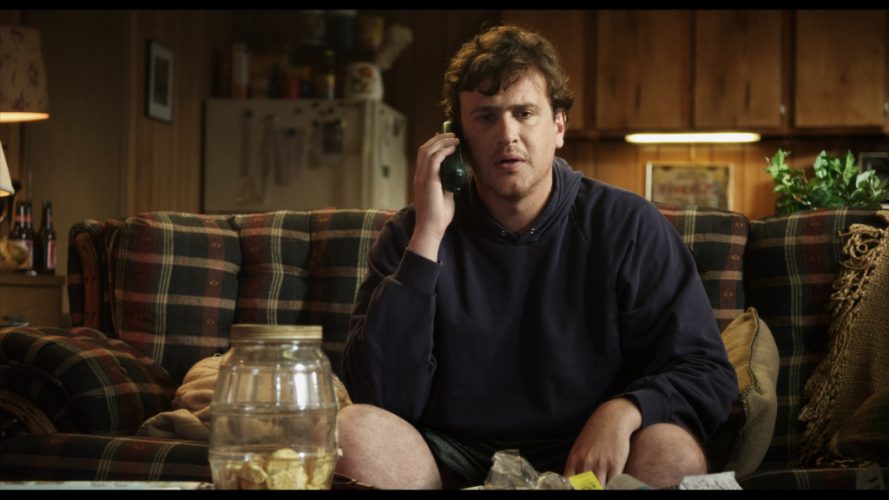 "An empty mind is the devil's den." Jeff's life has been following this rule for some time now. He is thirty but he lives in his mother's house. Instead of finding a job, he is trying to find a sign from the universe that will lead him towards his destiny. He follows one such sign and ends up on a road of misadventures. When he comes out of it, he realizes the true meaning of finding signs and following one's fate. But before that, he gets into a lot of trouble.
6. Ghostbusters (1984)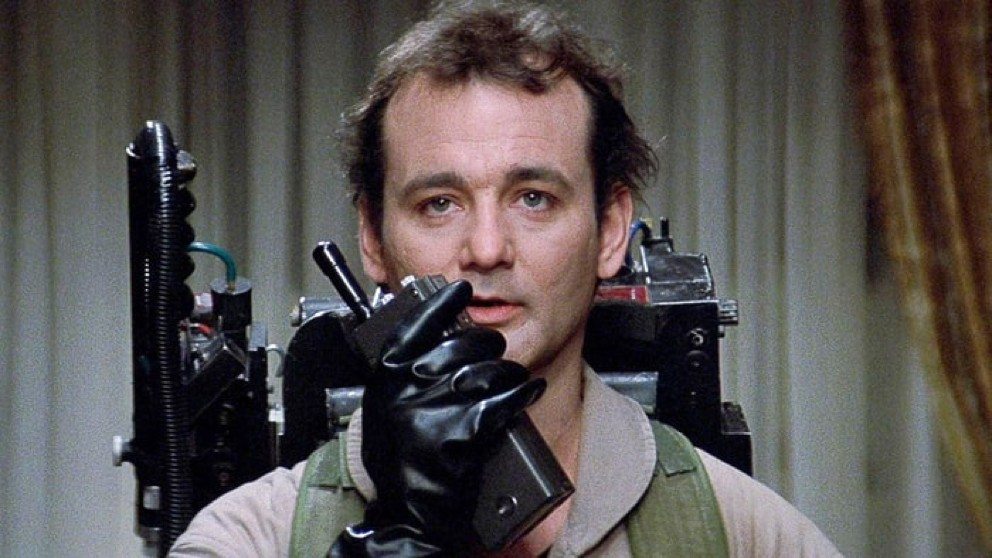 One of the most iconic comedy films, 'Ghostbusters' finds its place with the cult classics. It tells the story of a group of people who roam the streets of New York City, catching paranormal creatures. Peter, Raymond, and Egon were scientists who were interested in paranormal things. Their fascination with the supernatural landed them in trouble when they tried to investigate an incident in the university which didn't end up so well. Due to this they lost their jobs but decided to start Ghostbusters, a service for the common people wherein they could report any paranormal happening and get it sorted out. The scientific approach allowed them to make sophisticated weaponry to catch ghosts.
5. What We Do in the Shadows (2014)
Before Taika Waititi dazzled the world with 'Thor: Ragnarök', he had gained some reputation for his writing, directing and acting in 'What We Do in the Shadows'. It told the story of four vampires sharing a flat in Wellington. During the night, they roam about, searching for their prey, but during the day, they are forced to retreat inside the flat because sunlight will kill them. In one of their kills, the victim escapes, but they catch up to him and turn him a vampire. Through their new underling, they learn the ways of the 21st century and try to inculcate a new lifestyle, leaving behind their centuries' old ways.
Read More: Sexiest Movies on Amazon Prime
4. The Apartment (1960)
Billy Wilder is one of the finest directors to have ever sat behind a camera, and the versatility of his genius is there for everyone to see. From noir films like 'Double Indemnity' to a brilliant comedy like 'The Apartment'- whatever Wilder touched turned out to be the milestone in its genre. This 1960 film stars the great Jack Lemmon in the central character as an office clerk called C.C. Baxter who has devised a secret way of earning favors from his bosses. He has an apartment of his own and gives it out to his seniors who use it to spend some time with their mistresses, away from the eyes of their wives. While Baxter is naturally having a good time and gaining favors, he fails to realize that greatness can never be achieved through any shortcut. The plan he devised now comes to cause him massive harm in his own personal life. Lemmon's performance in the film is brilliant as usual. Wilder's brilliant direction tells the story in a way that will make it difficult to look away even for a minute while the film is playing.
3. The Kid (1921)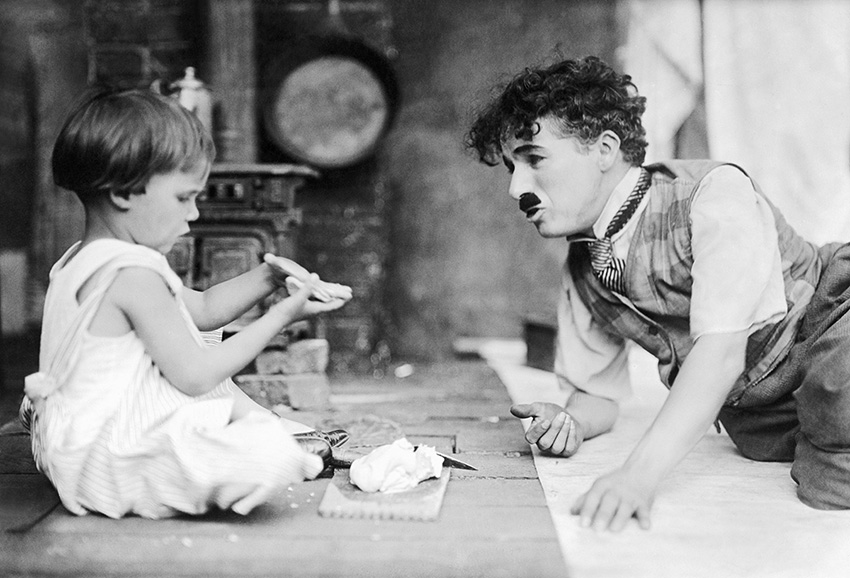 One of the most well-known films of Charlie Chaplin, 'The Kid' begins with Edna, a woman who has recently given birth to a child but has no money whatsoever to take care of him. She leaves the child in a car with a note, but the car gets stolen and the child is dumped by the thieves. The Tramp finds the child and takes him in. Years later, we see that Edna has become a rather famous opera singer and is desperately looking for her child. A doctor comes to know of this and also discovers the child with the Tramp. When he reports this to the authorities, they forcefully take the child away from the Tramp. The film then follows how the tramp tries to get back the child. What this film teaches us that no matter what our financial dispositions are, it is our actions that determine how humane we actually are. The brilliant comic timing of Chaplin and his capability to bring out the sorrows and joys of the poorest sections of society are now a part of cinema folklore, and we get to see all this in action in 'The Kid'.
Read More: Sexually Graphic Movies on Hulu
2. The Graduate (1967)
Mike Nichols' 1967 romantic comedy 'The Graduate' can easily be called one of the best films of the most iconic films of the genre. The story of the film centers around a young graduate called Benjamin who has just returned home after getting his degree and is planning on what to do next. This is the time when Mrs. Benjamin, the wife of his father's business partner enters his life. The middle-aged lady makes it quite clear that she is interested in having an affair with Benjamin, and he too gives in after a while. Problems begin when Benjamin falls in love with Mrs. Robinson's daughter. Dustin Hoffman became a superstar overnight after this film's release. The film satirizes the problems in the lives of modern youth who are too alienated from life.
Read More: Best Christmas Movies on Hulu
1. Harold And Maude (1971)
This 1971 film by Hal Ashby is a brilliant black comedy about the relationship between a young boy and an elderly lady. The young boy in question, Harold, is greatly interested in suicide and has mastered ways of getting as close to dying as possible without actually going through it. His interest in death is so great that when his mother buys him a sports car, Harold goes ahead and exchanges it for a hearse. Harold secretly attends funerals even though the deceased is not somebody he knows. In one such expedition, he comes across an elderly woman called Maude who is infused with the spirit of life. Harold is fascinated with her and soon develops a romantic longing for this lady. Their unorthodox relationship helps both of them to discover a fresh perspective on life. The brilliant comedic moments in the film are exceptional and unlike we have seen anything. The gags which Harold pulls off are mind-blowing, to say the least.
Read More: Best Horror Movies on Hulu