We have thoroughly scanned Hulu to put together a list of the most erotic and steamy movies on the streaming service. Now, let's be clear on a few things. These movies are not porn. Not even close. These movies boast of minimal to moderate nudity — given the fact that most of the scenes in these movies are implied, if not explicit. Because Hulu has so many movies, we've brought to you the best ones that don't just use sex as a hook but as motifs in their plots. These movies will keep you entertained with their gripping plots and captivating subject matter.
20. The Hating Game (2021)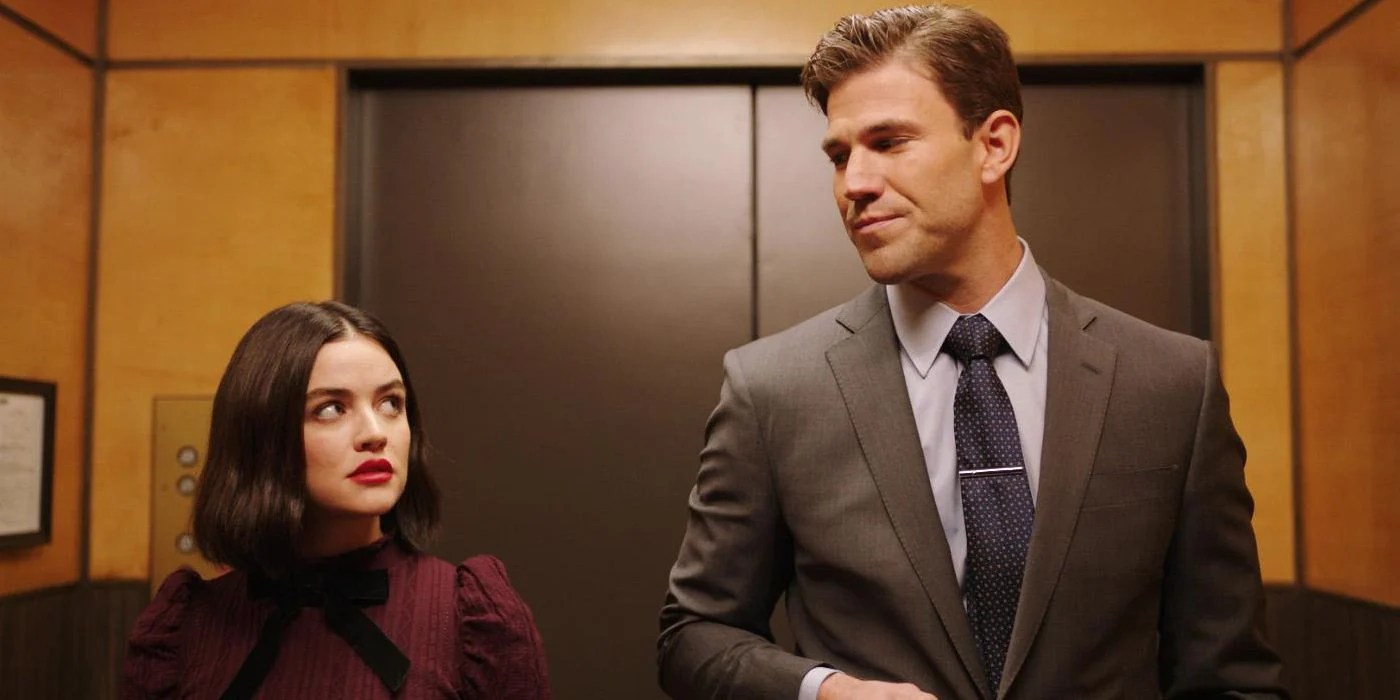 This Peter Hutchings directorial is a rom-com based on Sally Thorne's novel of the same name. Starring Lucy Hale and Austin Stowell, we get ourselves an intense affair between rivals Lucy Hutton and Joshua Templeman, who are assistants to CEOs whose companies have just merged. With a promotion on the way as a part of which they make a bet that the person who doesn't get it will quit the job, their mutual hatred slowly spirals into an intensely steamy affair, upping the ante of the entire situation. Are the feelings involved real or a result of their professionalism? To explore their love-hate chemistry, you can stream the film here.
19. Into The Deep (2022)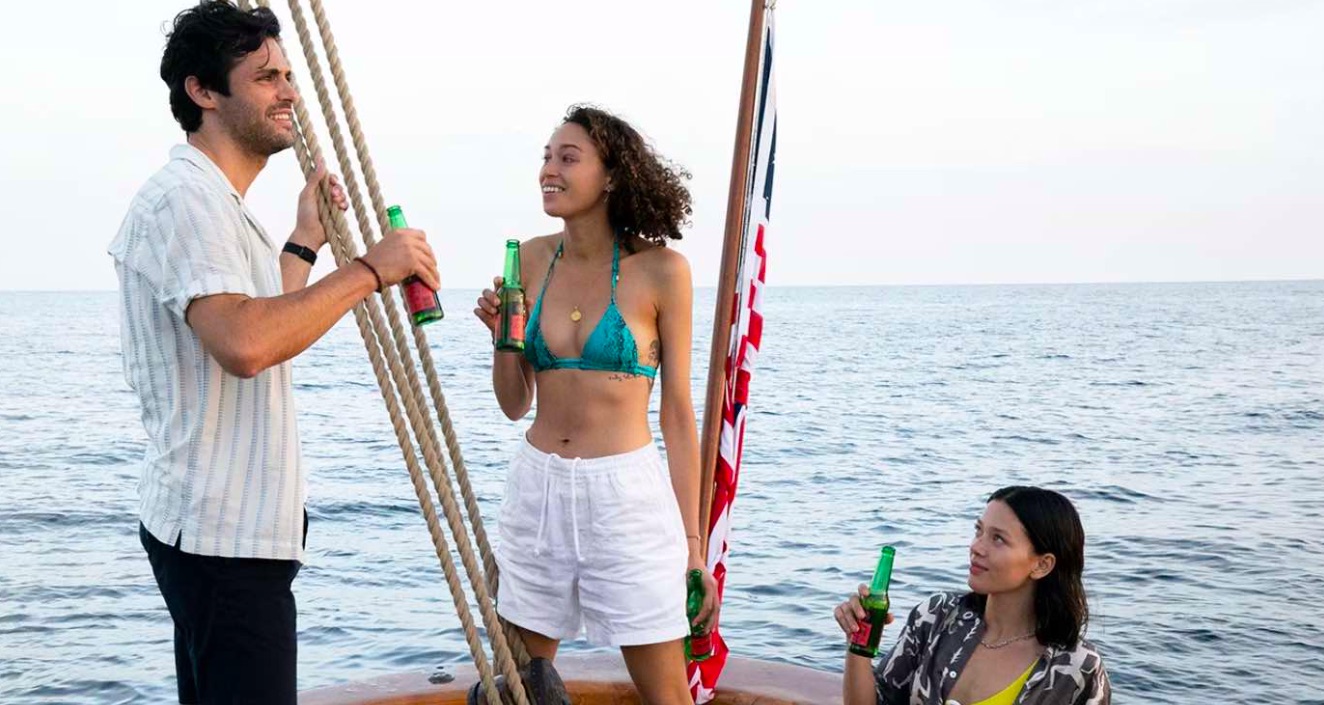 'Into the Deep' follows the story of Jess, who gets swept up in a whirlwind romance when she meets Ben. He invites her to spend a few days with him on his boat, and she agrees. They have a great time together, which only gets more exciting when Lexie arrives on the scene. Miles away from the land, with nothing but water around them, things get dangerous for Jess when she realizes that one of Ben and Lexie is a liar, and she must decide whom to trust because the other one has to be dealt with. If she chooses wrong, she dies. You can watch the film on Hulu here.
18. Trust (2021)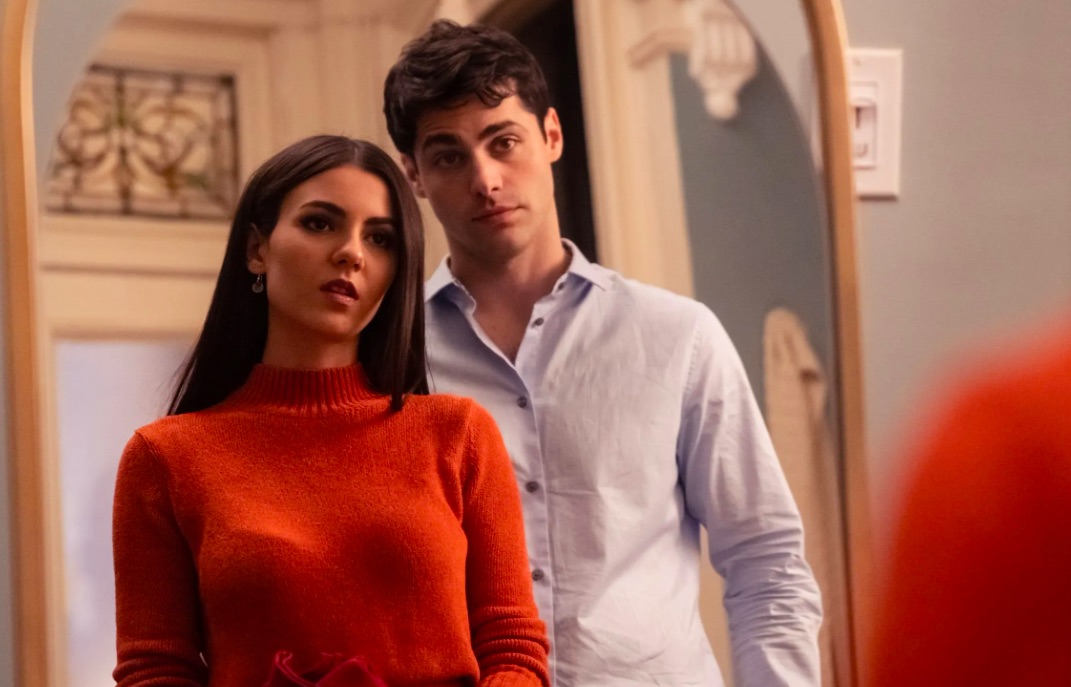 Based on the play 'Push' by Kristen Lazarian, 'Trust' follows the story of a young couple in New York whose life falls apart after suspicions arise in their marriage. Brooke and Owen have been together since they were in high school. They lead successful lives, but things have been off between them lately. The problems are exacerbated as an artist in Brooke's art gallery expresses her interest in her, just as she starts to wonder if her husband is having an affair. The movie is streaming here.
17. Mark, Mary + Some Other People (2021)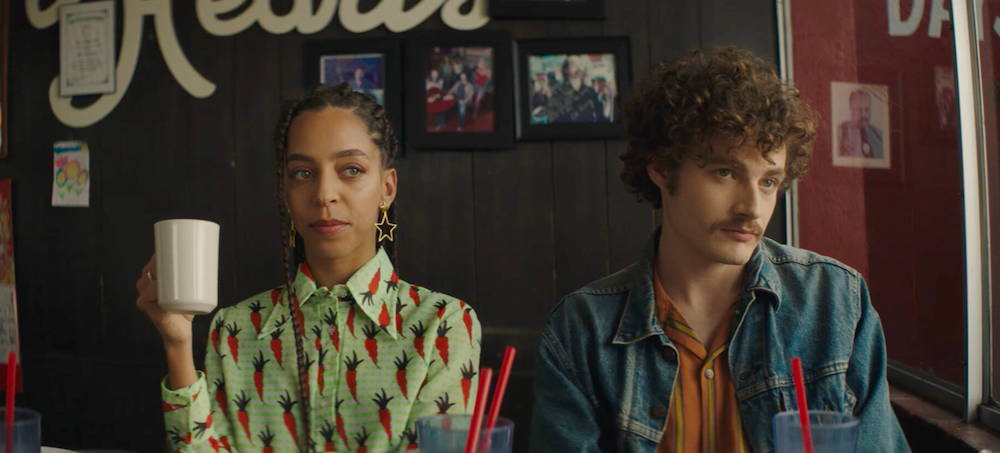 Directed by Hannah Marks, this film follows Mark and Mary. They reconnect with each other years after seeing each other in college, and things quickly escalate between them as they end up getting married. While still in the throes of their passionate honeymoon, a realization strikes Mary following a conversation with her sister. What if they turn into those old boring couples? Mary is horrified by the possibility, so to spice things up, she proposes ethical non-monogamy. Initially reluctant, Mark agrees. At first, they enjoy the perks of an open marriage, but soon, things get complicated. You can see the film here.
16. Sex Appeal (2022)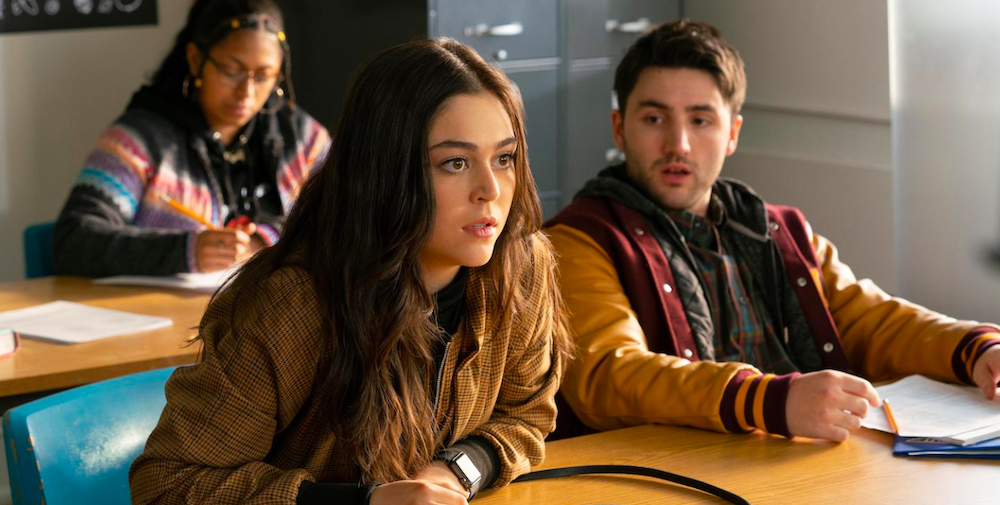 Avery is in a long-distance relationship with Larson, and she prefers it that way. She prefers not to do the things she knows she won't be great at. However, a dilemma presents itself when she and Larson are set to meet at a STEM conference where he wants to take their relationship to the next level. To give it her best, Avery decides to focus on her sexuality and figure out the best way to go about it. But little does she realize that there is a lot she needs to learn. You can watch 'Sex Appeal' on Hulu here.
15. The World to Come (2021)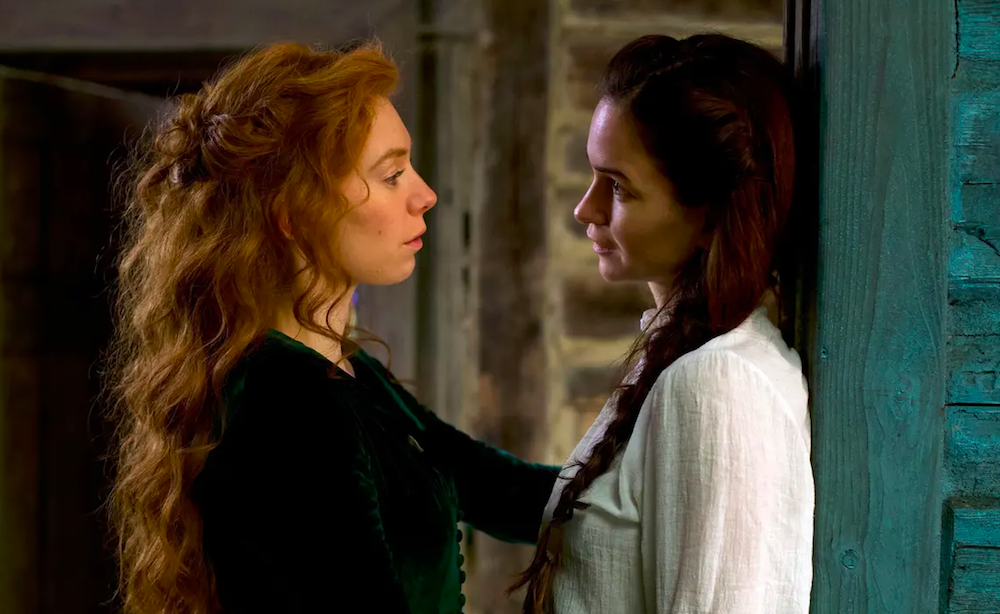 Starring Vanessa Kirby and Katherine Waterston, 'The World to Come' follows the story of two women who fall in love with each other while being married to other men. Abigail (Waterston) and Dyer have recently lost their daughter, and the grief has pushed the couple apart. Things change when another couple moves into the neighboring house. Abigail sparks a friendship with Tallie, which soon develops into love. You can watch the film on Hulu here.
14. Three Ways (2022)
Stacey Johnson has had enough of things going wrong in her life and others taking control of it. For once, she decides to change things for herself, and it begins with a series of radical decisions. The first thing she wants to do is get her ex out of her life and her mind. She doesn't want to think about him again, and the way towards that and other things is her sexual awakening, which has been a long time coming. To push things further, she decides to have a threesome with her new boyfriend. A mysterious woman is brought into the fore, but Stacey doesn't think much of it. It's all for fun. Until it isn't. You may watch 'Three Ways' here.
13. Game of Love (2022)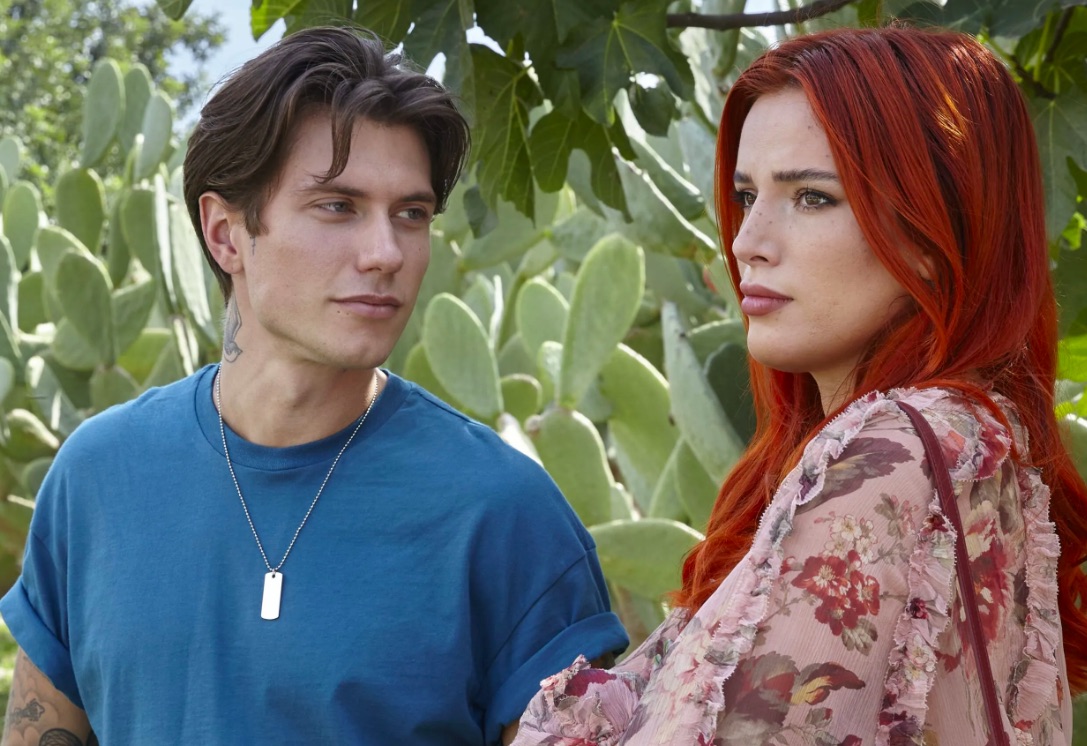 Starring Bella Thorne in the lead role, 'Game of Love' follows the story of a young couple whose doe-eyed romance turns into a series of revelations that upends their lives. The plot centers on Roy, who comes to his childhood home as his family estate is about to be sold. When he meets Vivien, it seems like the romance might help get things off his mind. However, the more they fall for each other, the more it looks like they are connected in ways unknown, and more secrets about Roy's family and past start to surface. Feel free to check out the movie here.
12. Elena Undone (2010)
Directed by Nicole Conn, this lesbian film stars Necar Zadegan and Traci Dinwiddie. It revolves around Elena, who is the wife of a pastor who is known for his anti-gay preachings, and Peyton Lombard, who is a lesbian writer. A chance encounter between them sparks a connection that slowly blossoms into romance. While Peyton knows the repercussions that they shall face, Elena is head over heels for her and wants to kiss her more than anything else despite being well aware of how it can affect her family, especially her son. To find out whether they get together or go separate ways and bid their love goodbye, you can stream the film here.
11. Ammonite (2020)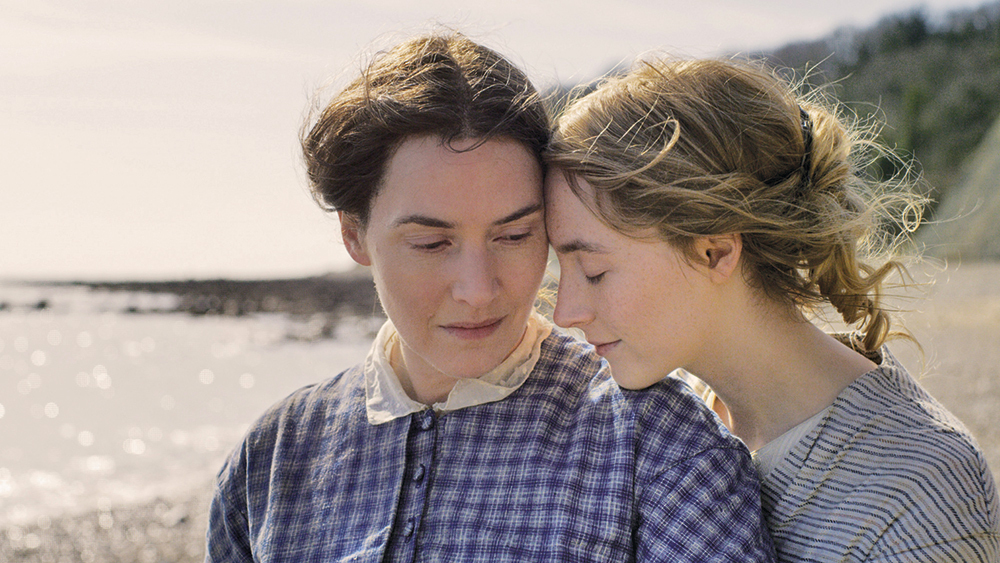 Starring Kate Winslet and Saoirse Ronan, 'Ammonite' follows the story of Mary and Charlotte, who fall in love with each other. Loosely based on the real-life of paleontologist Mary Anning, the film is set in the 1840s. The events begin with Mary meeting geologist Roderick Murchison, who has deep admiration for Mary's work. While his professional life has been keeping him occupied, his marriage has not been going so well. When Charlotte falls into depression, Roderick leaves her in Mary's care, hoping his wife will get better by the time he comes back. However, spending time in each other's vicinity leads Mary and Charlotte to grow closer. You can experience the masterpiece here.
10. Paris 13th District (2021)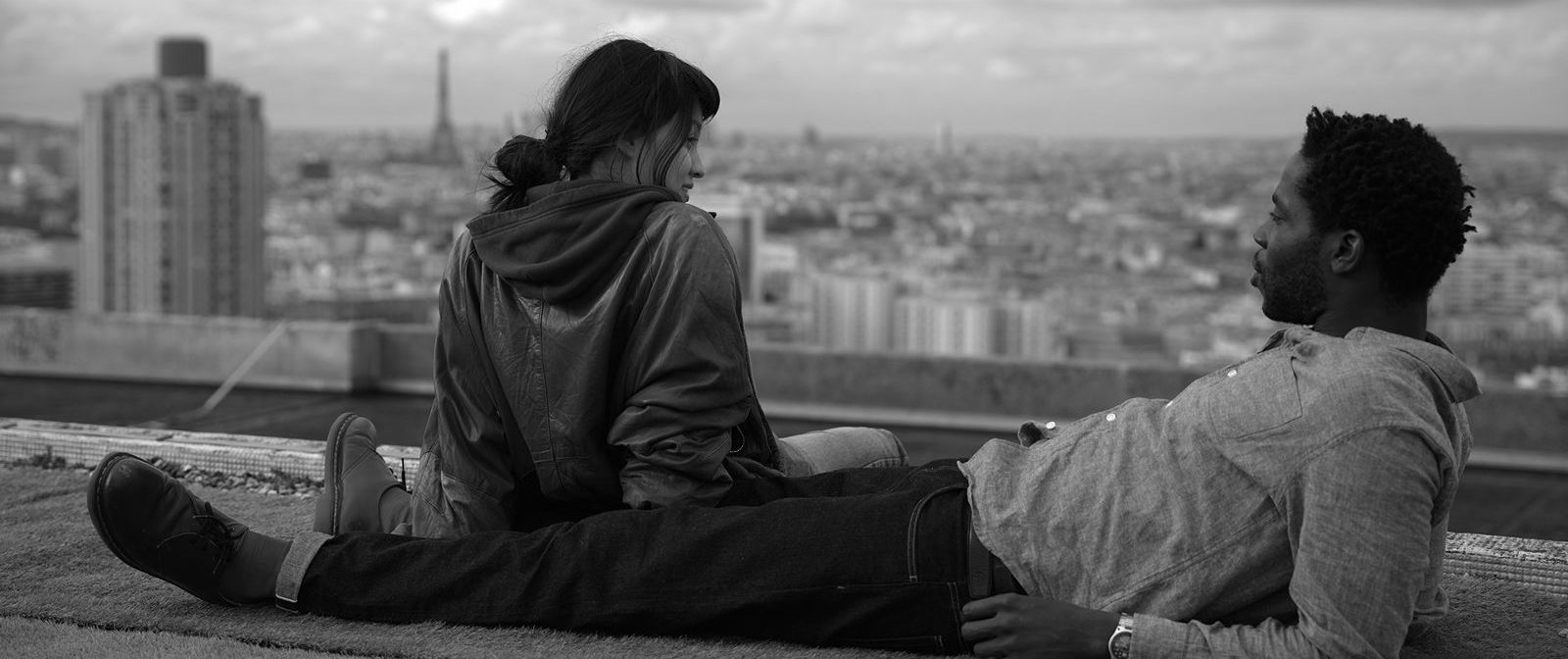 Directed by Jacques Audiard, 'Paris 13th District' tells the story of 4 people, three women and one man, whose lives intertwine in a way that seems as if life itself is playing around with them. As they maneuver through their daily struggles, friendship, and love, we get a picture of what these three stand for in this modern world. An engaging experience that addresses both the macrocosm and microcosm nature of life, the 'Paris 13th District' cast includes Noémie Merlant, Lucie Zhang, Makita Samba, and Jehnny Beth. You may watch the film here.
9. Anaïs In Love (2022)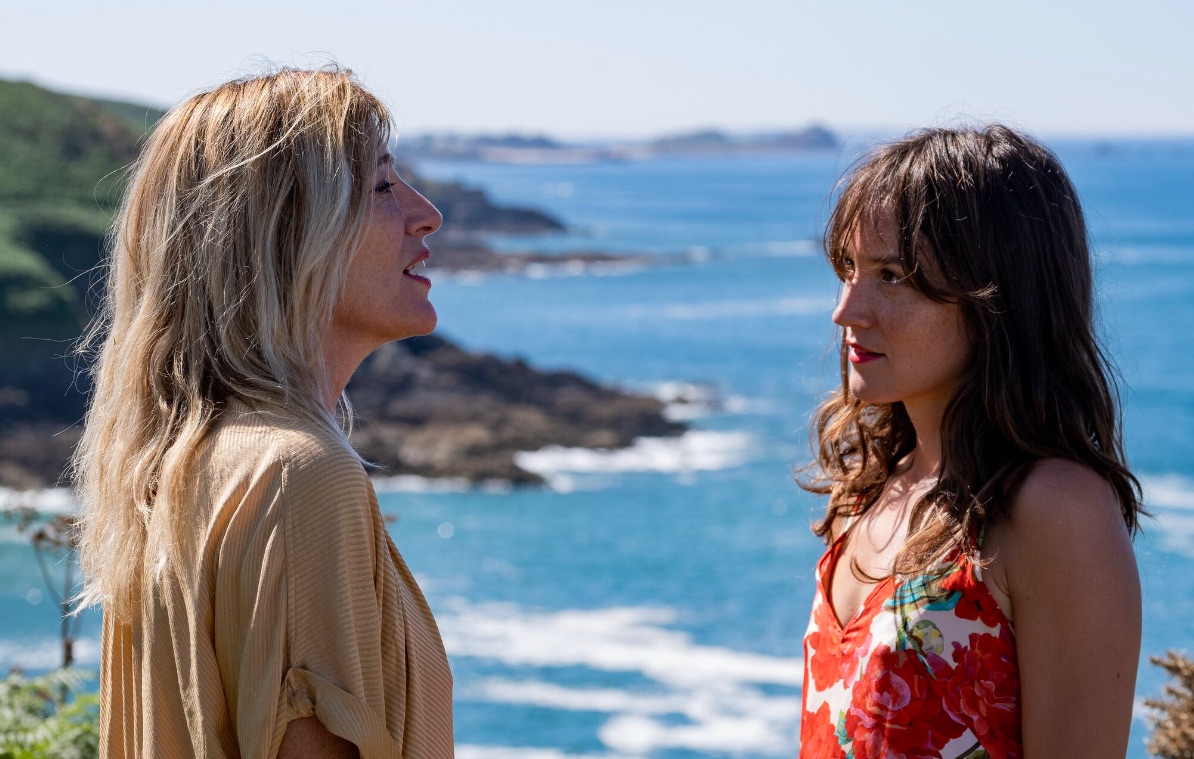 'Anaïs In Love' is a French comedy-drama that follows the story of a 30-year-old woman named Anaïs who gets caught up in a web of romance and drama. When we meet her at the beginning of the story, she is caught up in a relationship where she thinks no love exists anymore. In trying to find something exciting, she meets Daniel, who is a married man. Their interaction leads to him falling in love with her, but a complication arises when Anaïs meets and falls in love with Emilie, Daniel's wife. This leads to a series of unforeseen situations that keep the audience entertained throughout the film. You can join Anaïs in her experience here.
8. Fire Island (2022)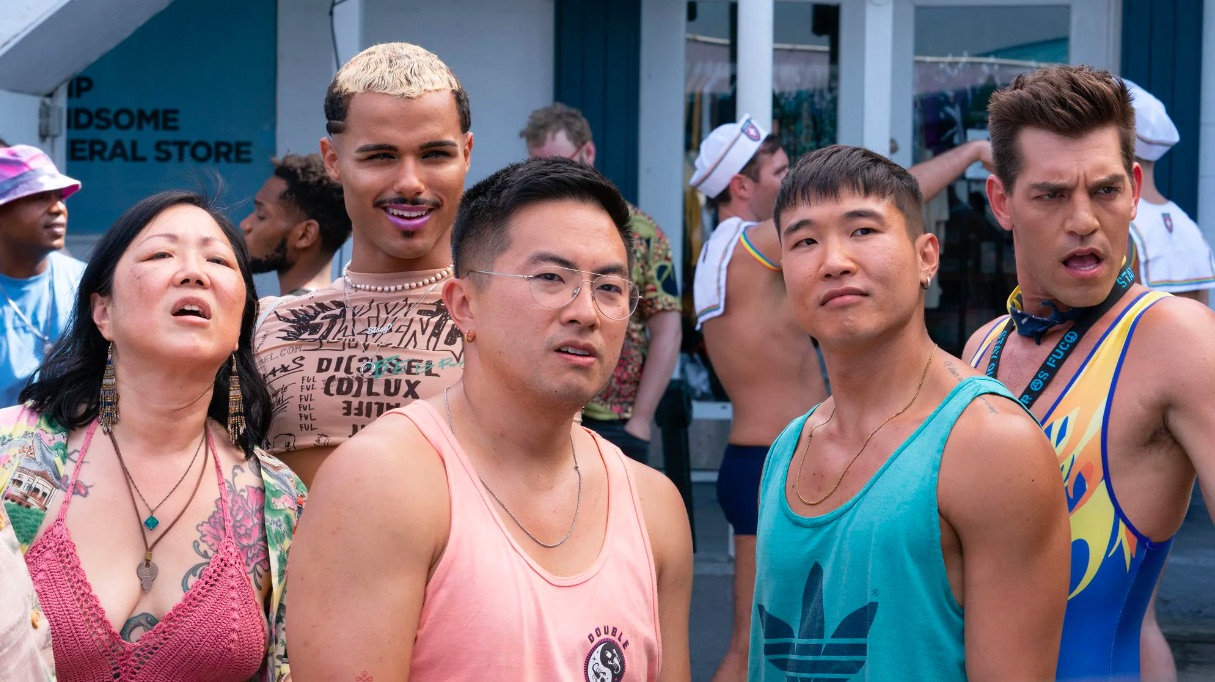 Imagine 'Pride & Prejudice' but set in the current times and raunchier and gayer. That's 'Fire Island' for you. Inspired by Jane Austen's timeless novel, the film follows the story of five friends who spend each year at Fire Island to indulge in some fun. Things are different this year because the house they usually stay in is about to be sold. Instead of fretting about what will happen next year, they decide to make this year count. Things get exciting when they cross paths with a doctor and his wealthy friends. You can watch 'Fire Island' here.
7. Tempting Fate (2019)
Based on the 2014 novel of the same name by Jane Green, "Tempting Fate' is directed by Manu Boyer and Kim Raver. It centers on 42-year-old Gabby (Alyssa Milano), who, due to a strained family situation, gets involved with 33-year-old Matt at a party while her husband is away with the kids. While she makes it clear to Matt that there are boundaries, their relationship soon gets physical, and ultimately, she gets pregnant. Will she be able to save her marriage? Or has she reached a point of no return? Besides Milano, the cast includes Steve Kazee, Zane Holtz, and Jessica Harmon. You can watch the movie here.
6. Good Luck To You, Leo Grande (2022)

Nancy Stokes has never had an orgasm. She's spent her entire life faking it, and now, with her husband dead, she doesn't want to spend the rest of her life faking it anymore. She wants to experience it for real, so she hires a male sex worker named Leo to get the job done. She has a checklist of things she wants to do, but the main goal is to achieve an orgasm. Until that happens, she and Leo will keep meeting, trying out different things to figure out what works for Nancy. Starring Emma Thompson in the lead role, the film has been called "sex-positive" and "positively sexy." That should be your clue to watch it right away. You can watch the movie here.
5. Lost Girls and Love Hotels (2020)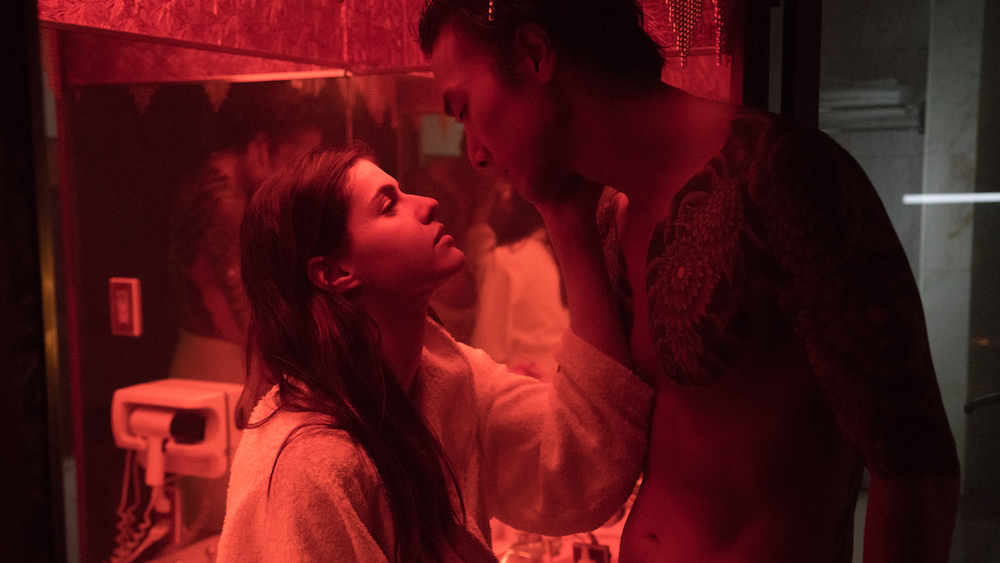 Based on the book of the same name by Catherine Hanrahan, 'Lost Girls and Love Hotels' stars Alexandra Daddario as Margaret, an American who lives in Tokyo, teaching English to flight attendants at a Japanese academy. Reeling from personal loss, Margaret gets herself into a difficult situation, hoping that someday, it might lead to her death. One of these interactions crosses her paths with Kazu, a member of the Yakuza gang. They fall in love with each other, but things are not so simple because they belong to completely different worlds. As Margaret rediscovers the meaning of life through her love for Kazu, he is torn between loving her and honoring his duties. You may watch the movie here.
4. Deep Water (2022)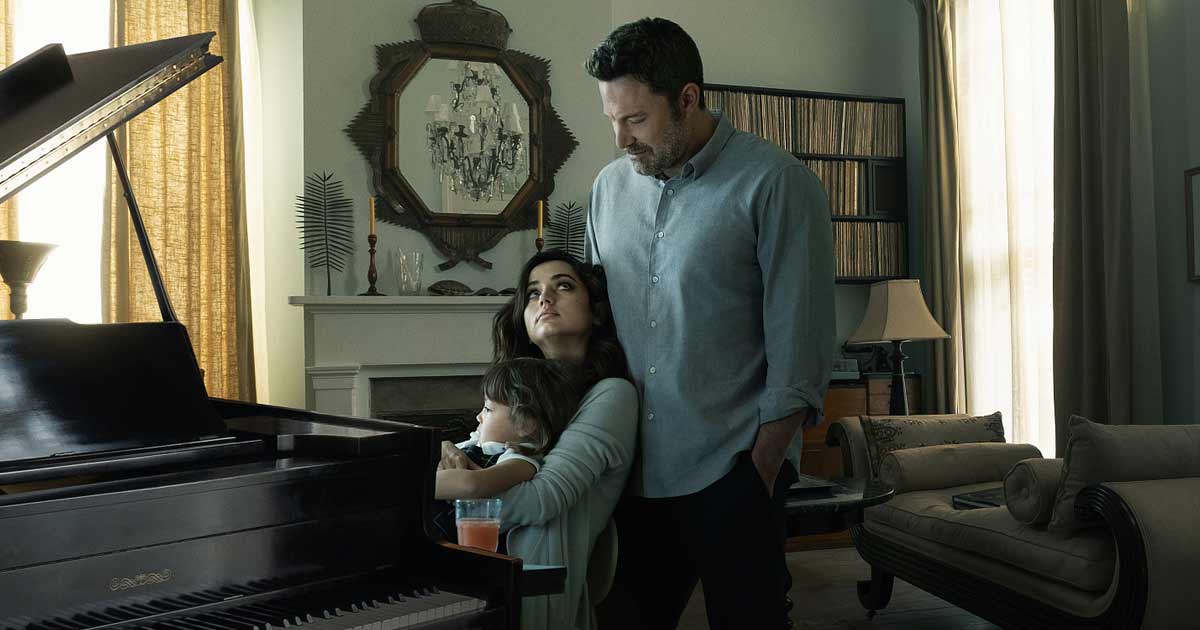 Starring Ana de Armas and Ben Affleck, 'Deep Water' is an erotic psychological thriller that packs many twists and turns. It follows the story of Melinda and Vic, whose marriage is barely held together by an agreement that allows Melinda to be in an open relationship. She takes many lovers, and while Vic had initially agreed to it, he gets jealous. Things get trickier when it turns out that one of Melinda's ex-lovers has been found dead. This leads Vic to reconsider his opinion of his wife and wonder if she had anything to do with this. If so, what does it mean for him? You can check out 'Deep Water' here.
3. Benedetta (2021)
Loosely based on the real story of a nun, 'Benedetta' follows the titular character as she finds herself in a crisis of faith when she falls in love with another nun. She'd come to the convent as a girl, and for all these years, she never faltered. But then, she starts to have visions, and it aligns with her affair with the other nun. The story takes the audience into the psyche of Benedetta, which gets more convoluted with each turn. You can watch 'Benedetta' here.
2. Sharp Stick (2022)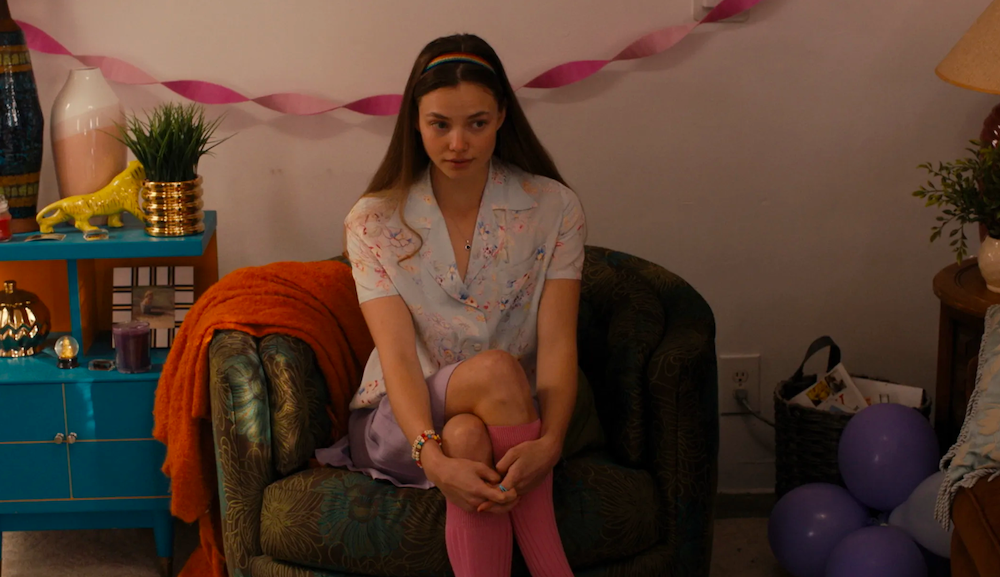 Written and directed by Lena Dunham, this sex comedy stars Kristine Froseth and Jon Bernthal. The plot centers on a 20-something Sarah Jo, who babysits for Josh and Heather's son and embarks on a sexual affair with Josh. The film focuses on Sarah's sexual desires, inflamed by her lack of experience because she is still a virgin when she meets Josh. Meanwhile, he is attracted to Sarah, forgetting that he already has a child and his wife is pregnant with their second baby. Their complex situation leads both of them down a tricky path, and they make some rather questionable decisions. You can watch the movie here.
1. Portrait of a Lady on Fire (2019)
Considered one of the best films of the year, 'Portrait of a Lady on Fire' is a period romance drama that follows the story of two women who fall in love with each other but know that their romance is doomed from the beginning. Héloïse is an aristocratic woman, and Marianne is a painter who is commissioned to paint her portrait. As the women spend time in each other's company, they form a bond that develops into love. The film focuses on their love and longing for each other and the deep grief of not being able to be with one another. You can check out the film here.
Read More: Movies With Most Nudity