The filming for Lena Dunham's 'Too Much' is scheduled to begin in November 2023 in London, England. Not much is known about the project. It will reportedly be a romantic comedy written and directed by Dunham for Netflix and will revolve around the concept of an "American woman in London."
If the reports prove to be true, this will be Dunham's fourth full-length feature as a director. In 2010, she released her first feature film, 'Tiny Furniture,' a semi-autobiographical venture that won the Best Narrative Feature at South by Southwest Music and Media Conference. Its success landed her a blind script deal at HBO, which later became 'Girls.' Originally airing between 2012 and 2017, 'Girls' became a cultural phenomenon, chronicling the lives of four young women in New York, and effectively made Dunham the voice of her generation.
If Dunham experienced the euphoric height of popularity in the 2010s, it was also when her actions and words garnered controversy. She faced challenges in her personal life as well. In February 2018, she revealed in a Vogue article that she had undergone a hysterectomy due to endometriosis.
During this period, she didn't necessarily retreat from the industry, appearing in projects such as Quentin Tarantino's 'Once Upon a Time in Hollywood' and 'The Stand In' starring Drew Barrymore and serving as the executive producer on Max's short-lived 'Generation' (stylized as Genera+ion), but she wasn't involved as prominently in any of these or other projects as one would expect. That changed in 2022 with the release of two films she wrote and directed.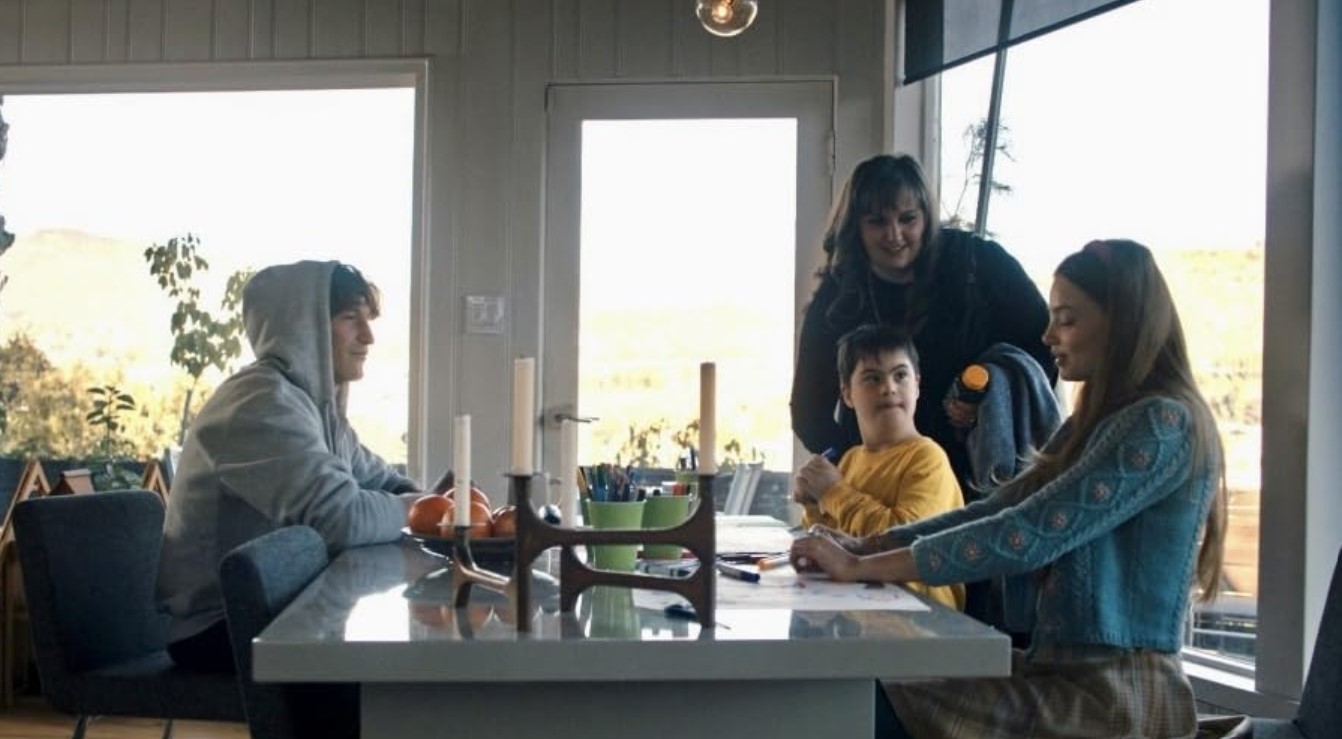 'Catherine Called Birdy' was a passion project. Based on the 1994 novel of the same name by Karen Cushman, the film revolves around Birdy, a free-spirited 14-year-old Englishwoman living in 13th-century Lincolnshire with her family. After she has her first period, her father begins looking for a suitable husband for her to solve the family's financial issues. In comparison, 'Sharp Stick' has a more familiar narrative for Dunham fans and tells the story of a young woman whose sexual awakening happens in her mid-20s. Besides 'Too Much,' Dunham is currently attached to 'Iron Box,' which is currently in production. Dunham serves as an executive producer on the project and is set to portray the protagonist, Ruth.
Asked whether she considered this period of her career as a new era, Dunham told the AnOther magazine, "The thing that's been most exciting about this year in terms of sharing things publicly has just been getting to reintroduce myself as a filmmaker and focus on that aspect of craft. For such a long time my life was so dominated by 'Girls' that there was just no space to make anything else. It's really reminded me that putting things into the world can be very gratifying because the kinds of conversations I've gotten to have as a result of it have been really great and have felt different than the kinds of conversations I had around 'Girls.' Sometimes the noise around 'Girls' was so loud that there couldn't be conversations about the filmmaking or the performances or the ideas because it was so much conversation about conversation. So, getting to just sit down with you or someone else and talk about the work is something that I don't take for granted."
Although 'Too Soon' will be filmed in London, Dunham is American and has appeared in the picket lines. So, if the writers' and actors' strikes continue, they will impact the production of 'Too Soon.' In the coming months, we can expect to get more updates on this as well as casting, plot, and production.
Read More: Is Catherine Called Birdy Based on a True Story or a Book?