Period romances are often dismissed as overlong, tedious and boring by many cinephiles. I for one happen to love period romances. It's amazing to get a glimpse of human lives that existed years or centuries ago, observing and watching them and the different lifestyles that existed back then. The emotions feel a lot more raw, passionate and genuine and this makes for such absorbing and emotionally overwhelming experiences that manage to stay with you for long, long time. So with all that said now, let's take a look at list of most beautiful period romances ever made.
15. Shakespeare in Love (1998)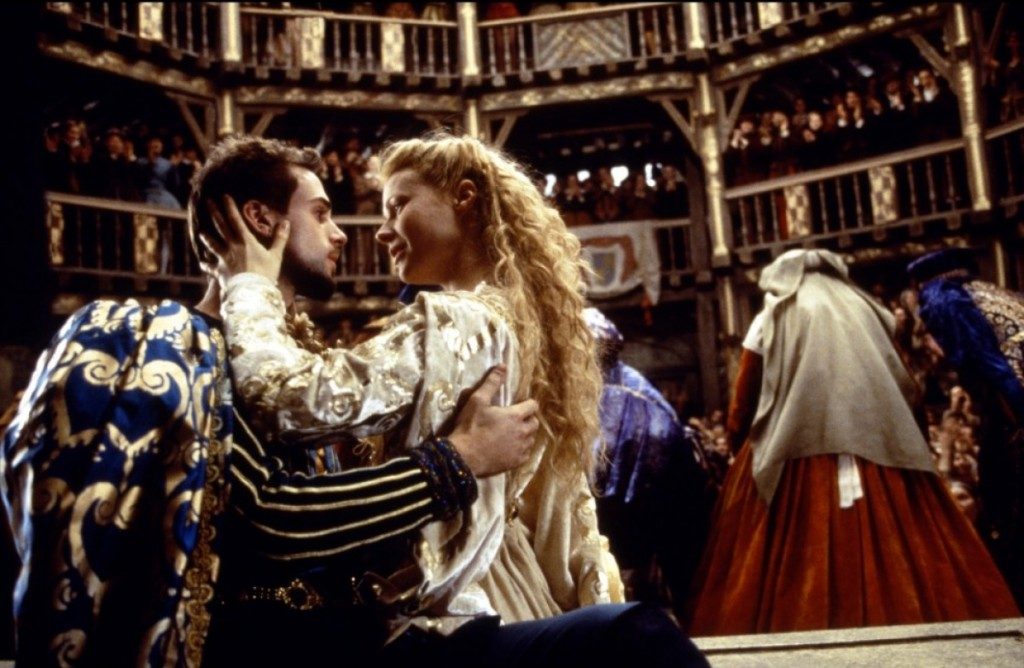 'Shakespeare in Love' received a lot of unwarranted hate after its infamous Best Picture win at the Oscars, trumping Steven Spielberg's epic war drama, 'Saving Private Ryan'. While it doesn't come anywhere near breathing distance of Spielberg's masterpiece, 'Shakespeare in love' is far from a mediocre film. The film is a period rom-com that depicts a hilariously imaginary relationship between the great William Shakespeare and Viole de Lesseps. The humor element here feels genuinely refreshing for a period drama and there's also the inherent charm and sweetness of a rom-com which makes for a hilariously endearing experience.
14. Brooklyn (2015)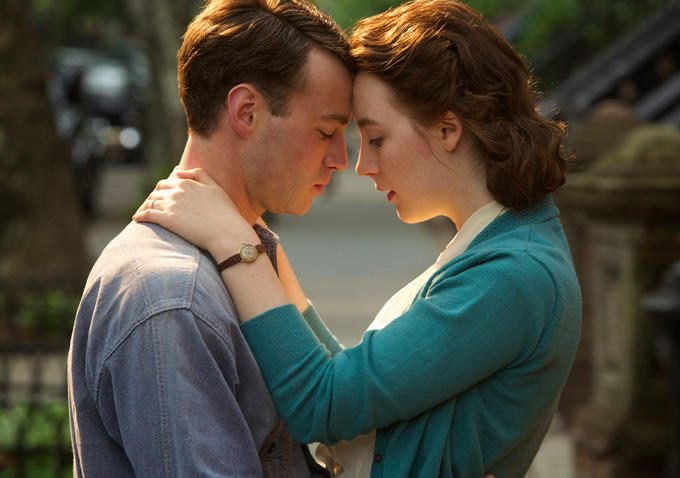 I saw 'Brooklyn' twice, and it's amazing how the recent revisit changed my views on the film. I first saw it at the time of its release in the midst of all the hype and thought it was a little overrated. Perhaps I was not in the right frame of mind or was expecting something else. I now consider 'Brooklyn' to be a heartwarming tale of love, ambitions and desires. The film is about a young Irish woman named Ellis who emigrates to Brooklyn in order to find employment and build a life her home country couldn't provide. Soon, she falls in love with an Italian American man named Tony Fiorello. Things soon get complicated as their relationship gets more serious and Ellis is forced to make brutal choices that would change her life forever. Saoirse Ronan is impressive in the lead role and portrays the character of Ellis with astonishing depth, capturing all the subtle nuances and shades. Director John Crowley keeps things simple as he lets the story flow at its own pace, without overly using dramatic elements.
13. Far From the Madding Crowd (2015)
'Far From the Madding Crowd' is easily one of the most beautiful films I've ever seen in recent times. It's such an incredibly profound and beautifully atmospheric piece of pure romance that takes you back in time. The film tells the story of a woman struggling with her life and torn between three men who are deeply attracted to her. Vinterberg beautifully captures the aura of its time and gives a peek into the tragic lives of these people and asks us to empathize with its characters. Carey Mulligan is fantastic as Bathsheba and carries the film on her own in a performance of raw strength and confidence.
12. The English Patient (1996)
People often criticize 'The English Patient' for being overly sentimental, dramatic and Oscar-baity but I vehemently disagree with this. I think it's a beautifully crafted film that weaves a very moving tale of love and albeit it does come off as a bit too long, it's nevertheless a very effecting piece of cinema. It depicts the relationship between a nurse and her patient who is badly burned after surviving a plane crash during the close of World War II. The characters are truly well etched and whilst the direction seems pretty muddled at places, the performances make up for its flaws and when something as beautiful and ambitious such as this could be Oscar-baity, one couldn't care less.
11. Bright Star (2009)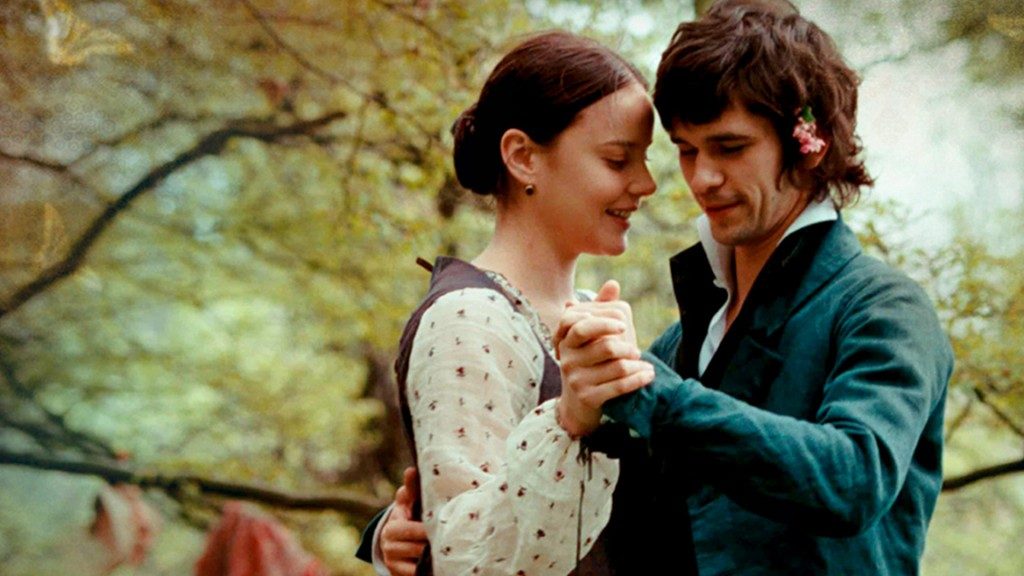 Jane Campion's graceful period romance chronicles the last three years of the renowned English poet John Keats and depicts his love affair with Fanny Brawne. There's a very restrained sense of drama here, devoid of any kind of manipulation, that lets you slip into the world of its characters and feel their emotions and desires. Another beautiful aspect about the film is the way in which it captures the beauty of Abbie Cornish who plays the lead woman in the film. Campion lets us see the film through Fanny Brawne's eyes and there's an authentic sense of feminine power and beauty that so beautifully pervades the film, making it all the more intoxicating and hypnotic.
10. A Room With a View (1985)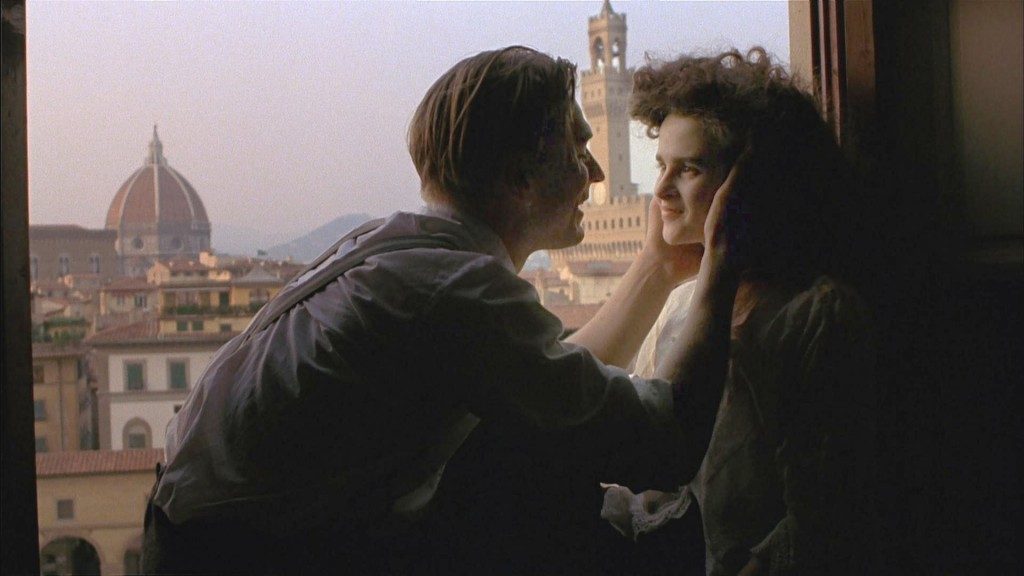 James Ivory has made some of the most gorgeously mesmerizing, emotionally absorbing period dramas and 'A Room With a View' probably sits at the top of his highly distinguished oeuvre. The film depicts the confined, conservative culture of Edwardian era England where a young woman falls in love with a charming young man. Jhabvala's well constructed, intelligent script is masterfully handled by Ivory with subtle elegance and absorbing atmospheric power. Helena Bonham Carter, Maggie Smith and Julian Sands find the perfect tone for the film and their performances reward the film for its impeccable craft and passion.
9. Pride & Prejudice (2005)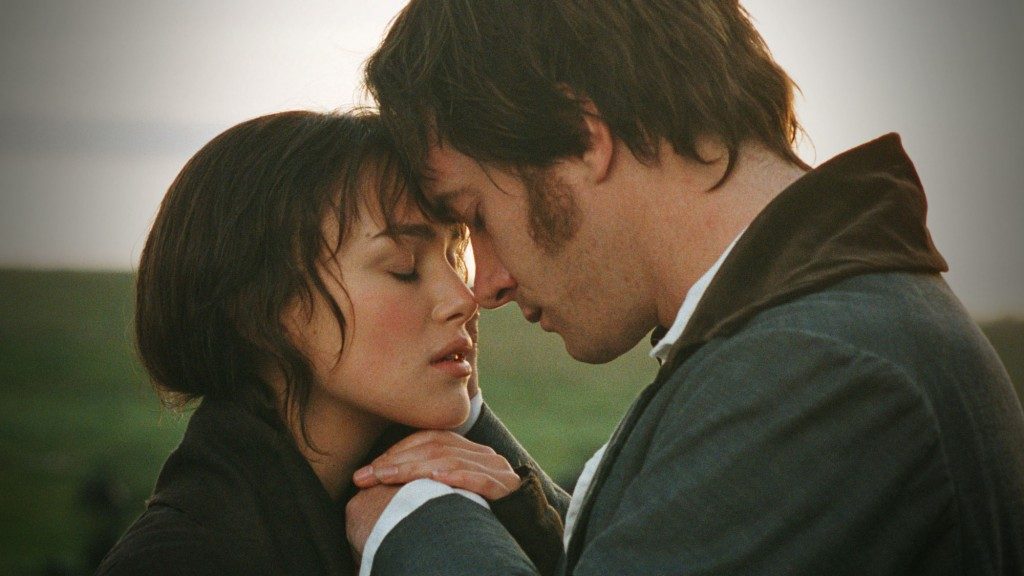 Set in the late eighteenth century, 'Pride & Prejudice' revolves around the Bennet family which consists of a couple and their five daughters. Mrs. Bennet is worried and pretty anxious to marry off her daughters to wealthy husbands so that they can settle down and their future would be in safe hands. The melodrama here feels genuinely powerful and affecting and every frame feels well thought out which makes for a thoroughly absorbing experience. Keira Knightely is astonishing as Elizabeth Bennet in a richly nuanced, near perfect portrayal of a strong, intelligent, quick witted woman.
8. Sense and Sensibility (1995)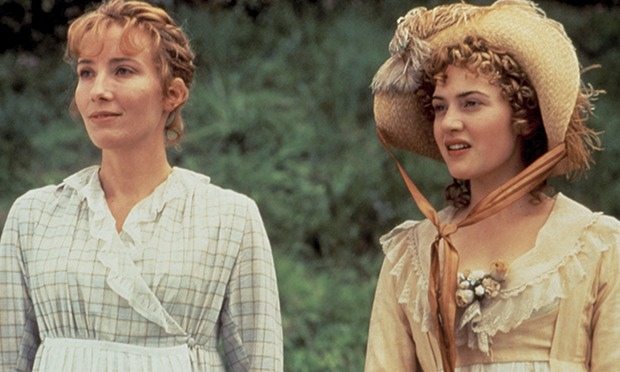 Ang Lee's visually hypnotic, emotionally resounding period drama explores the struggling lives of three sisters who are left poor after their father dies. Romance here isn't the central element of the film but it does become a vital element to the plot making it more and more involving as the story progresses. Kate Winslet, Hugh Grant, Emma Thompson are wonderful here and deliver some of the most amazingly layered performances you'll ever see. It's a film that must be watched for its visual beauty, refreshing tone and endearingly honest performances.
7. Gone With the Wind (1939)
One of the most iconic romantic dramas ever made, 'Gone With the Wind' continues to move, exhilarate and entice viewers with the raw power of drama and the way in which it manages to capture the essence of romance that makes it so universal. Whilst I hold my view that it's a work of art that hasn't aged really well, I do admit that parts of it work brilliantly, especially the ending where Clark Gable famously rebuffs Vivien Leigh as she breaks down into tears before gathering herself, hoping for a better tomorrow. It's so soaked in a sense of drama that you can't help but feel enamored by its heartbreaking honesty and endearing charm.
6. The Remains of the Day (1993)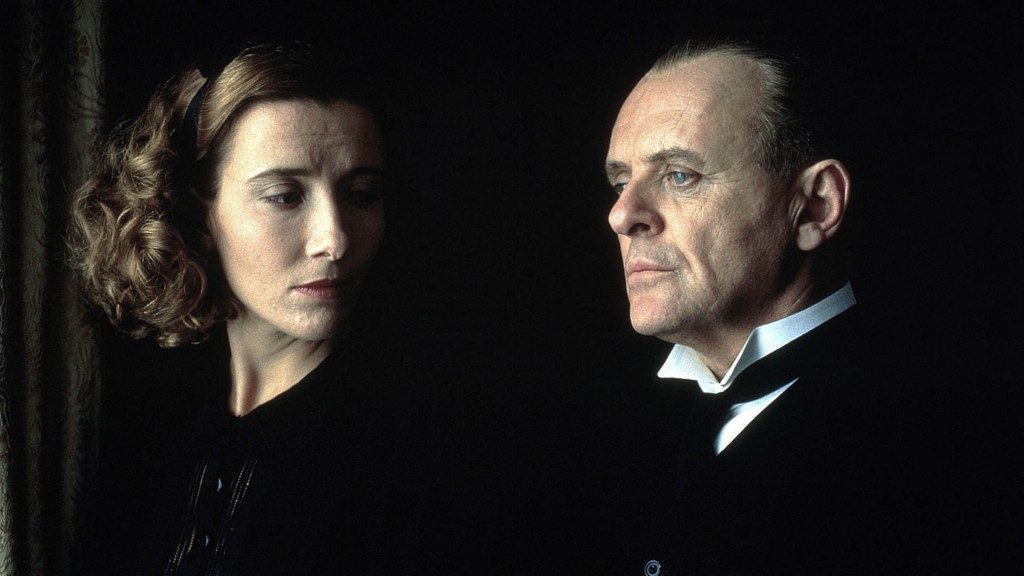 'The Remains of the Day' is about a loyal butler who gets involved in romantic relationship with a housekeeper and is emotionally torn between his own life and serving duty to his master. But things turn increasingly complex when the dark secrets of his master get unveiled and he begins to question himself and his loyal service to the house. James Ivory masterfully captures the raw essence of drama here and Ruth Prawer Jhabwala's screenplay sketches the conflicts of the characters with immaculate detailing and precision. The great Anthony Hopkins delivers an understated performance here that may very well be one of the best of his career.
5. The New World (2005)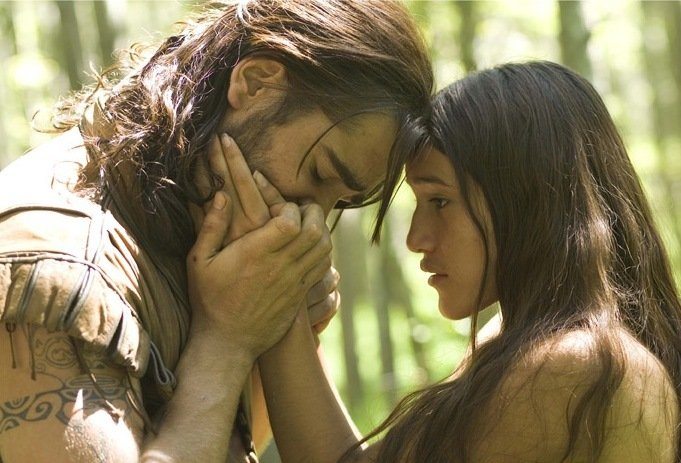 Every Terrence Malick film is an experience. Malick is not the kind of filmmaker who is interested in just weaving a tale but more of an auteur who uses the visuality of cinema to craft such deeply profound experiences that manage to stay with you for a long, long time. 'The New World' is, in many ways, a flawed masterpiece. It's Malick at his most experimental and so there are moments that work like pure magic but it's still quite messed up at places. What's fascinating about the film is the way in which Malick captures the essence of love in such a profoundly delicate manner by crafting such gorgeously hypnotic, exquisite imagery. This is quite simply an experience like no other.
4. Days of Heaven (1978)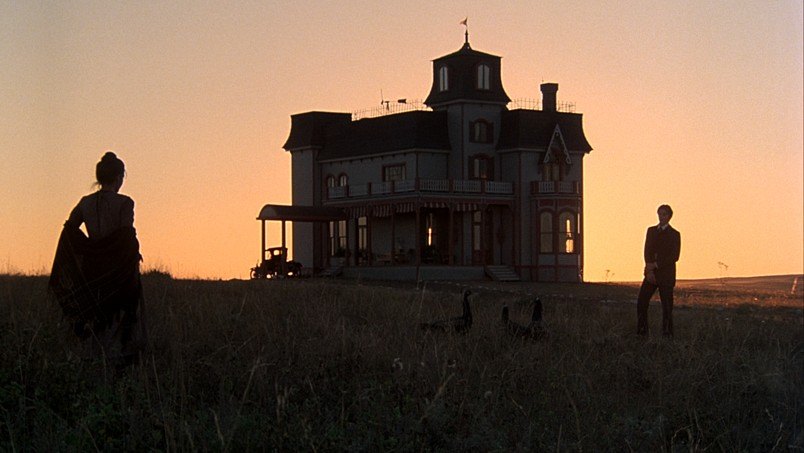 When you think of a Terrence Malick film, more than the stories, it's the images that come to your mind. Even a film like 'Days of Heaven', which is fairly story-driven, is still remembered for its haunting atmosphere and exquisite visuals. Malick, like Andrei Tarkvosky, has the ability to tell a story using a single image. And there are so many stories hidden in the gorgeous images that you see in 'Days of Heaven'. The film, set in 1916, tells a dark story of a steelworker who asks his girlfriend to marry their boss so that they can inherit his money, as he is sick and might not live for more than a year. I wouldn't delve deeper into the story here as that would be an exercise in futility.
The film is closer to 'Badlands' in terms of technique and style as Malick focuses on a simple plot whilst trying to make effective use of his visuals to tell the story. You could basically split Malick's filmography into two: before 'Days of Heaven' and after 'Days of Heaven'. While his work post hiatus remains divisive, his early films, albeit less ambitious, are more accessible and gives you an insight into his cinematic vision. So make sure you begin exploring his filmography either with 'Badlands' or 'Days of Heaven'.
3. Atonement (2007)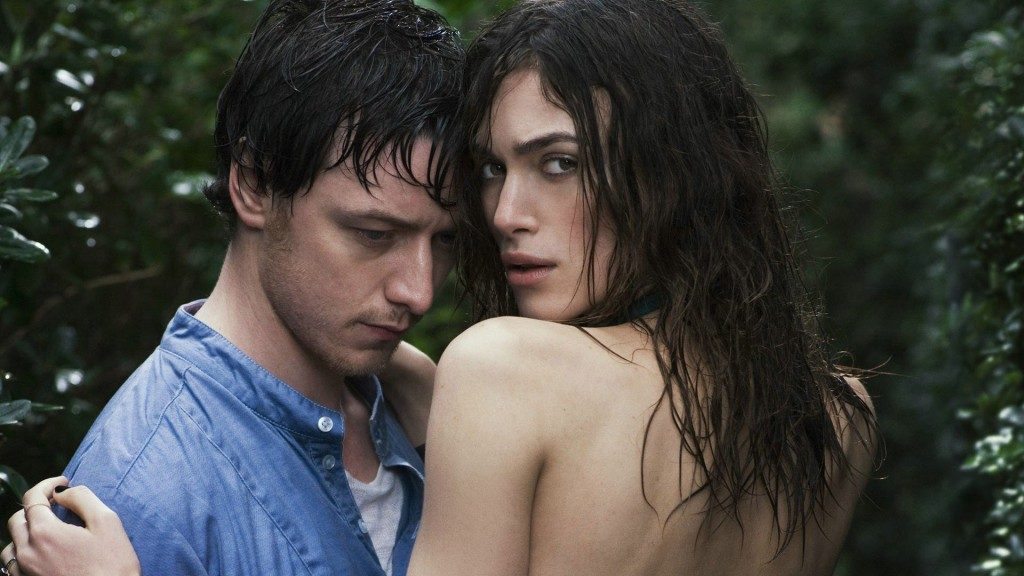 One of the finest romantic dramas of the century, 'Atonement' is a staggeringly ambitious film built on the strength of raw human emotions, brutal and stark naked. The film is about a young girl who grows increasingly jealous of her older sister's relationship with a man and how a small incident goes on change their lives forever. There are moments in the film that just manage to hit you so hard that leave you completely shattered and emotionally damaged. 'Atonement' is bolstered by career-defining performances from Keira Knightley and James Ivory that elevate the film to stunning heights.
Read More: Best Action Romance Movies
2. The Age of Innocence (1993)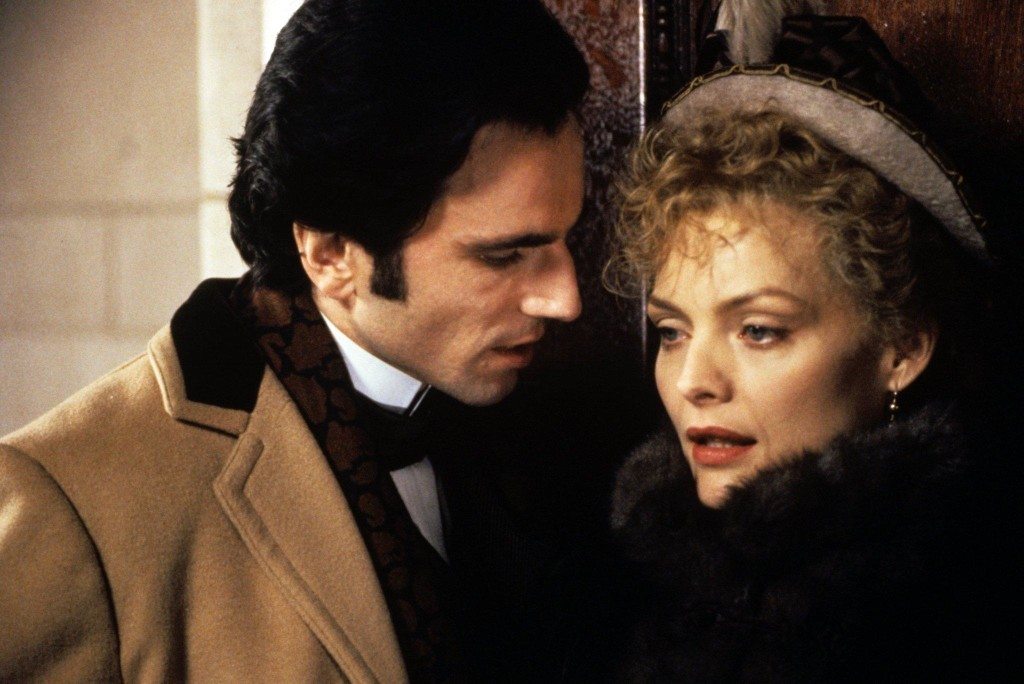 'The Age of Innocence' is one film that displays how deeply humane and emotionally profound Martin Scorsese is as a director. Such beauty. Such elegance. Such inspiring subtlety. This is simply one of the greatest period romances ever made. The film tells the story of a young lawyer who falls in love with the cousin of the woman he's engaged to. Their clandestine relationship goes through various phases but what's truly heartbreaking here is the sheer brutality of their emotions. It's so raw, genuinely painful and honest and you can't help but feel for them. Daniel Day-Lewis is beyond brilliant and delivers a gorgeously subtle performance, complimented beautifully by the ever reliable Michelle Pfeiffer.
Read More: Best Korean Romance Movies
1. Phantom Thread (2017)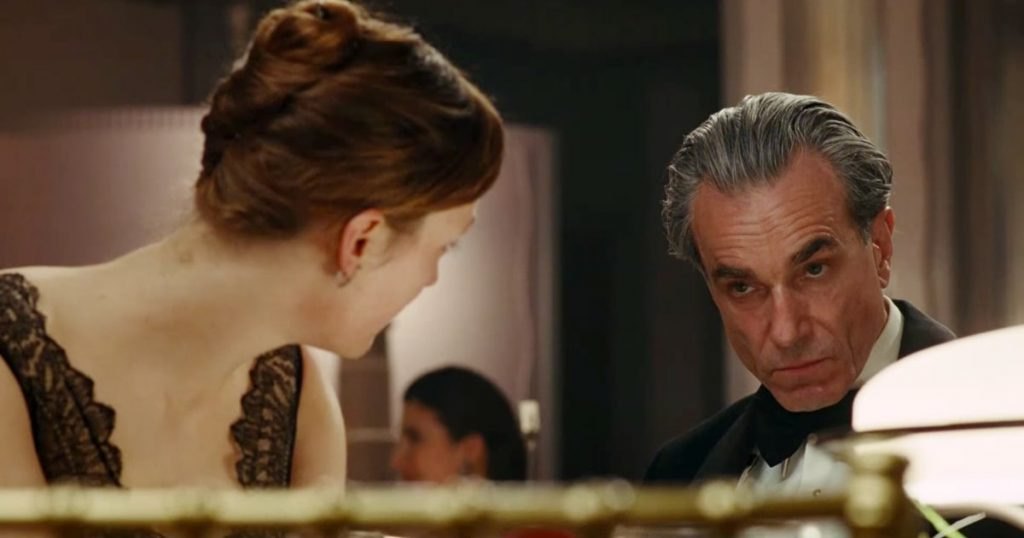 Words can never describe the experience of watching 'Phantom Thread'. Paul Thomas Anderson continues to display his versatility in filmmaking while maintaining auteuristic qualities in his works. It's really hard to think that the same director made 'Magnolia', 'Boogie Nights' and 'There Will be Blood'. In 'Phantom Thread', Anderson explores the incomprehensible intricacies of romance in way that is so profoundly universal and intimate. The film, set in 50s London, tells the story of Reynolds Woodcock, a dress designer who is obsessed with perfection in his craft. His life changes forever when he falls head over heels for Alma, a waitress. Things, however, become increasingly complicated as Woodcock's idiosyncrasies and obsessions make life with him painfully difficult for Alma.
Anderson never resorts to sentimentality here. He presents a series of complex, interesting characters and captures their lives with astonishing intimacy, as we empathize with all of them, regardless of their flaws. Daniel-Day Lewis, who retired from acting after the movie, is truly stunning as he captures the essence of Woodcock's character and its various nuances. 'Phantom Thread' is, without a doubt, the greatest period romance movie of all time.
Read More: Best Dark Romantic Movies