There are many things that define an actor and his approach to his craft. There are some actors who could just transform themselves on-screen and completely surrender their own personalities to the character they play (Daniel Day-Lewis, I'm looking at you!). But then there are also actors who bring in their own natural charisma and flamboyance on to the roles which might seem like an easier process but can be really effective depending on the context. This article takes a look at the list of actors with the most imposing screen presence and dashing charisma. These are the top most cool actors ever.
20. John Travolta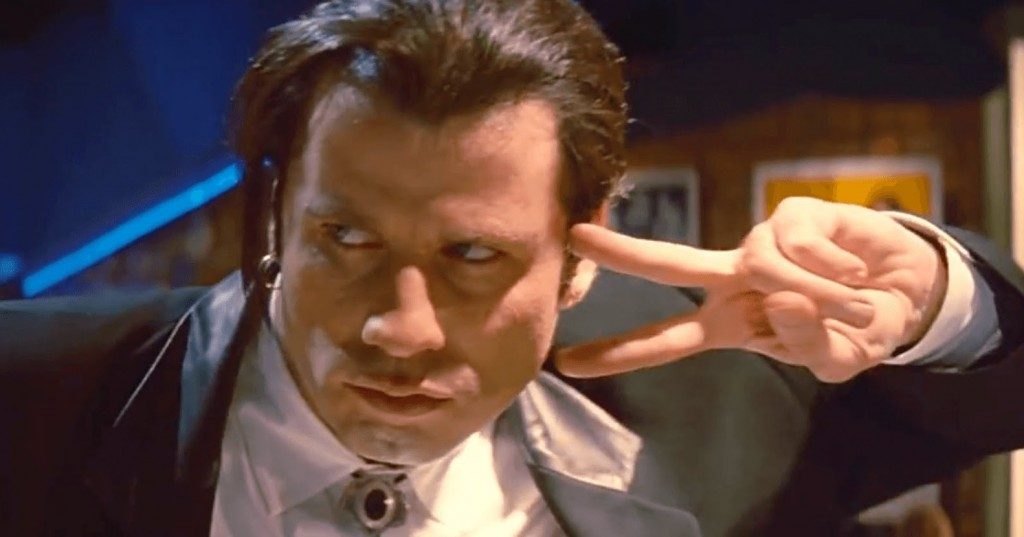 John Travolta was a big star back in the 70s with films like 'Saturday Night Fever' and 'Grease' turning him into one of hottest male actors around at the time before his career slumped in the 80s. However, he made an explosive comeback in Quentin Tarantino's game changing masterpiece 'Pulp Fiction' where he played a laid back gangster who loves dancing with his boss' wife. The role earned him an Academy Award nomination and Travolta was back in business as he went on to star in many successful films including 'Face/Off', 'Wild Hogs' and 'Swordfish'. Travolta is a superb dancer and his charming demeanor and energetic persona helped him establish himself as one of coolest stars in American cinema.
Read More: Best Bald Actors of All Time
19. Harrison Ford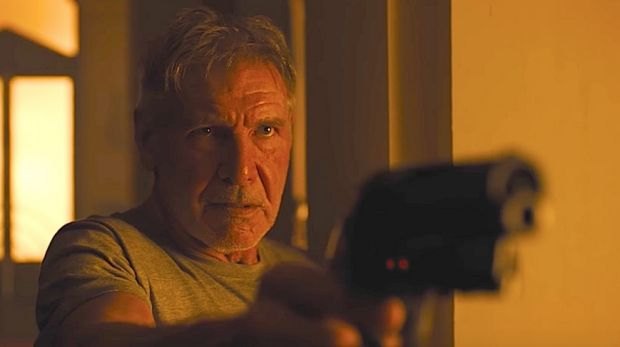 For a generation of kids who grew up watching films like 'Stars Wars', 'Raiders' of the Lost Ark' and 'Blade Runner', Harrison Ford remains the ultimate film hero. He is famous for his fearless on-screen attitude and has portrayed some of the coolest film characters of all time. I mean who could replace Indiana Jones or Han Solo? Nah! Nobody even comes remotely close to replacing the fierce intensity and dashing charisma of this man. He was deservedly ranked No.1 in Empire Magazine's "The Top 100 Movie Stars of All Time" list and he continues to be admired and worshiped by fans across the globe.
Read More: Best Jewish Actresses Working Today
18. Brad Pitt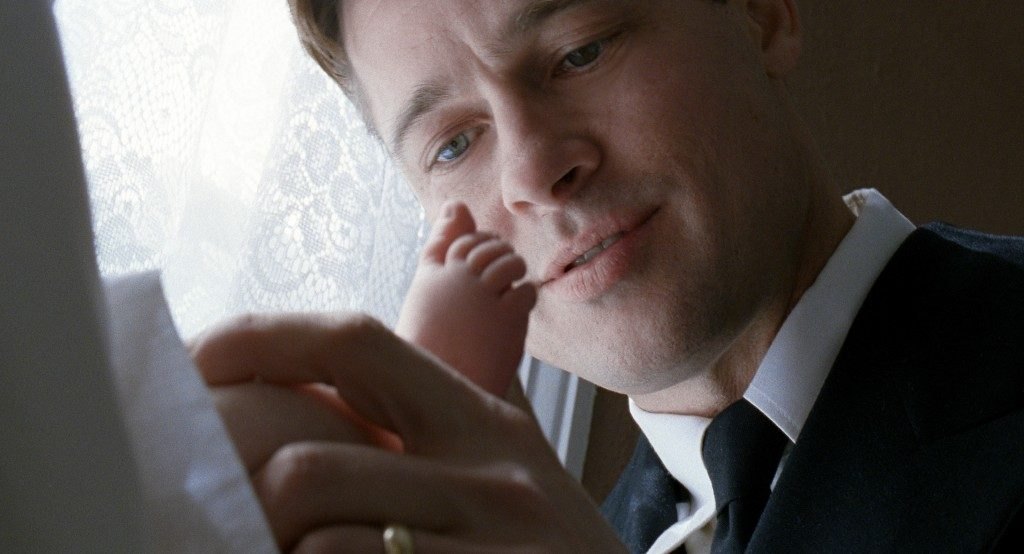 Brad Pitt might have still made the list had Tyler Durden been the only film character he ever played. Durden is undoubtedly one of the coolest film characters of all time and Pitt fits in the role so well that it feels he was just born to play Tyler Duden. It was him. Tyler Durden was just Brad Pitt. Pitt is an undisputed superstar and he brings in his own style and distinctive mannerisms to the characters that he plays which make them look so flamboyant and dashing on-screen. One could argue that he might not be among the finest actors of his generation but it's hard to ignore the kind of raw energy and charm he exudes whenever he's on-screen.
Read More: Famous Irish Actresses Working Today
17. George Clooney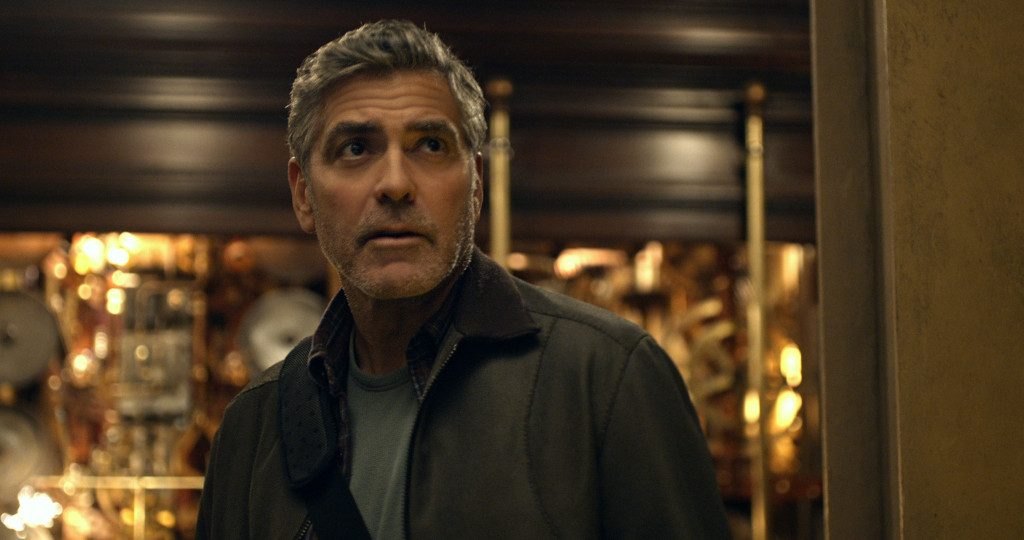 Let's not forget good old Clooney, folks. At 56 this man still possesses the charm and energy of a 30 year old and it makes him one of the most attractive men in Hollywood. Most people have criticized Clooney for his mediocre acting abilities and while I don't think he's a particularly great actor, he's still far from being mediocre. He brings a certain grace, charm and elegance to every role he plays and virtually turns every character he's playing into just another version of his own self. Now that's not technically great acting and is not the most admirable thing to do for an actor but when the man happens to be someone as cool as Clooney, it's hard to resist.
Read More: Best Jewish Actors Working Today
16. Samuel Jackson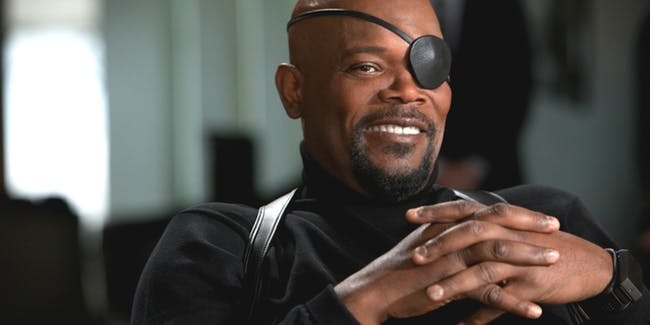 The epitome of badassery. Samuel Jackson is one of the most charismatic and flamboyant actors famous for his dashing screen presence and authoritative acting style. He has often been criticized for playing the same kind of roles in every film but perhaps that's what makes him so special. We see the same Samuel Jackson in every film and that makes us want to see more of him every time he's on-screen and not the character he's playing. However, he's been remarkably brilliant in a few films, most notably in 'Pulp Fiction', 'The Negotiator and 'A Time to Kill'.
Read More: All James Bond Actors, Ranked From Worst to Best
15. Johnny Depp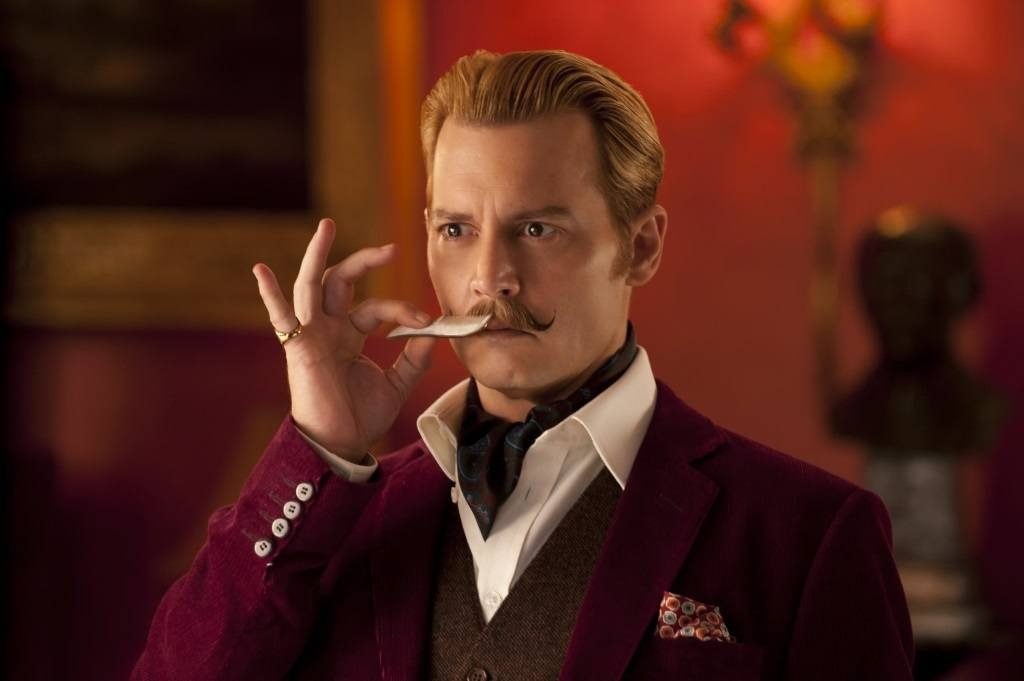 One of the most popular actors of all time, Johnny Depp is known for playing bizarrely eccentric characters and has taken on a wide range of roles, proving himself to be a highly versatile actor. His performance as Captain Jack Sparrow in the highly popular 'Pirates of the Caribbean' series is easily one of the most entertaining acting performances ever put on-screen. His style is impeccable and his godly looks has helped him essay roles that demand natural charisma and charm. Depp's brash, over-the-top approach makes his performances incredibly entertaining and an absolute treat to watch and there's no doubt that he remains one of the coolest actors in Hollywood.
Read More: Best Young Actresses Working Today
14. Robert Downey Jr.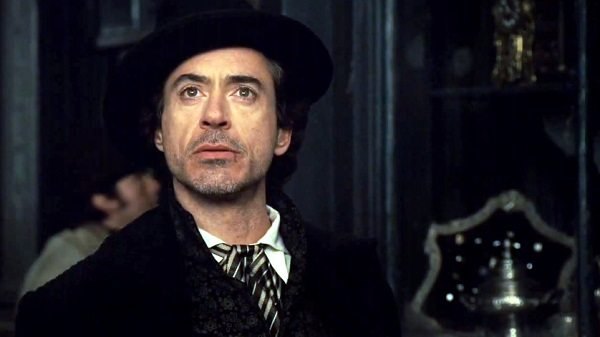 Has this man got even a single hater? I'm not sure. Arguably the most beloved Hollywood actor working today, Robert Downey Jr. is known for his quirky style and charming on-screen persona. His portrayal of Sherlock Holmes remains his very best but it's his turn as Tony Stark in 'Avengers' that remains most popular among audiences. He's got this flair and a charming aura that just captivates you every time he grabs the screen and it makes him one of the most stylish actors to have ever graced the screen. He's bold, dashing, funny, sexy and incredibly charismatic and we would never get enough of him.
Read More: Actors Who Played Sherlock Holmes the Best
13. Robert Mitchum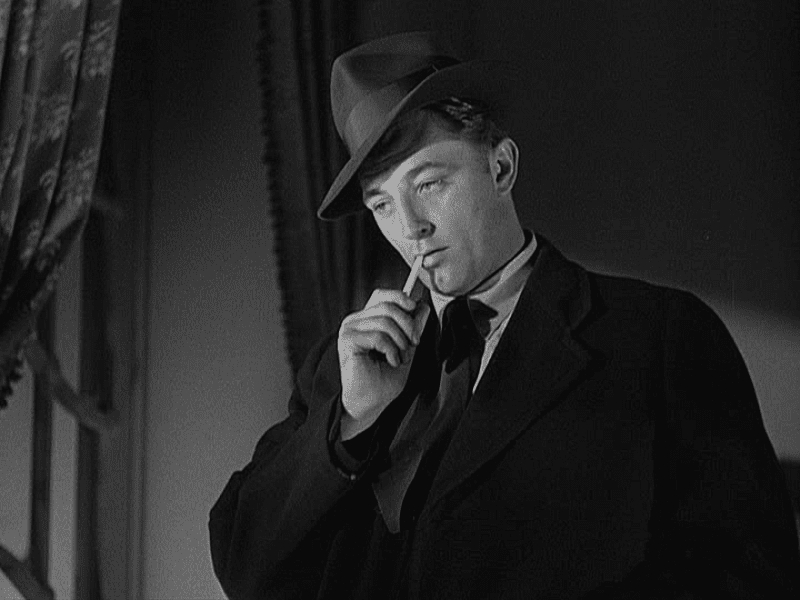 Robert Mitchum's acting style was pretty straightforward and simple and perhaps that's what made him so special. He once said in an interview, "Look, I have two kinds of acting. One on a horse and one off a horse. That's it." Now that's Mitchum for you. Fiercely straightforward. Bang on. He had a very cool and relaxed demeanor that brought in a sense of effortlessness and yet had that dark edginess he so brilliantly managed to contain within himself, not letting it explode in a way you'd imagine. And it's this ability to surprise viewers that made Mitchum one of the true acting greats of his time. His greatest works include 'Out of the Past', 'The Night of the Hunter' and 'Cape Fear'.
Read More: Most Overrated Actors Working Today
12. Michael Caine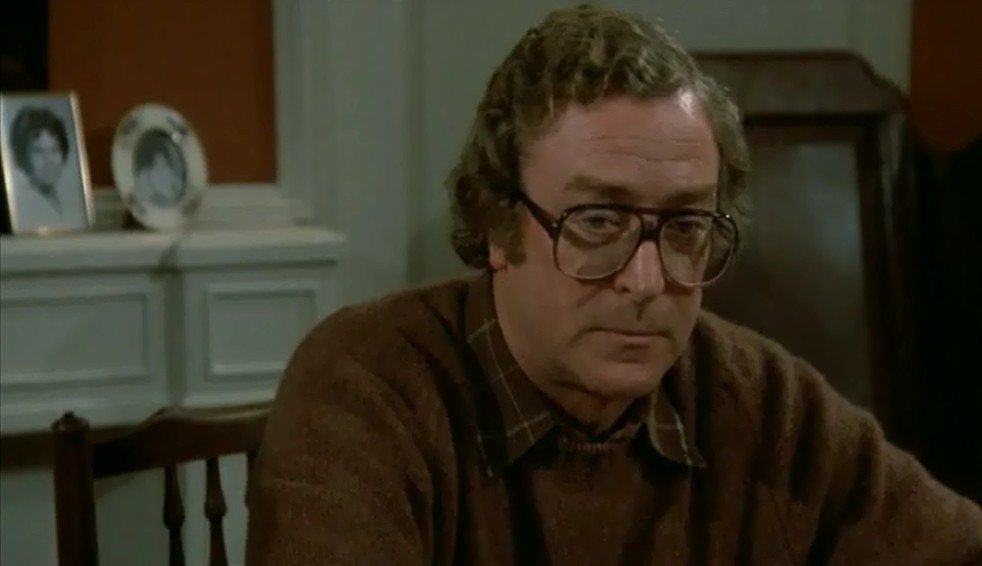 Oh, don't we all love this man and his lovely cockney accent!? The great Michael Caine is now perhaps best known for playing solid supporting roles in Christopher Nolan films like 'Inception', 'The Prestige', 'The Dark Knight' trilogy and 'Interstellar'. But at his peak, this man was one of the coolest actors in business. His inimitable style coupled with his astounding acting prowess make his presence on screen so attractively unique and captivating to behold. He has won numerous awards and acclaims for his performances, most notably in 'The Educating Rita' and 'Hannah and Her Sisters, the latter which also earned him an Academy Award for Best Supporting Actor.
Read More: These Actors Deserve to Win 3 Best Acting Oscars
11. Sean Connery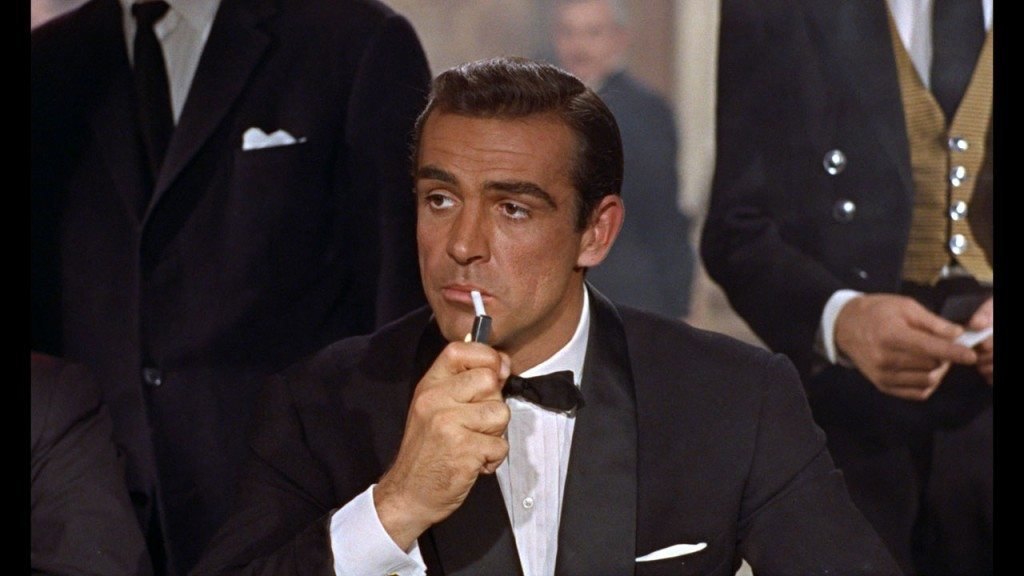 Famous for his iconic portrayal of James Bond on-screen, Sean Connery is easily one of the coolest men to have walked the earth. The man completely owned James Bond and it's his image that comes into our mind we first think of Bond. Connery is an amazing persona and he throws in his own flair an charisma on to the role he plays which makes him so addictive to watch on-screen. He just oozes class and there's something so invigorating in the way he walks and talks and basically goes about everything. To bring in yourself on to the character and completely owning it is something Connery does so brilliantly and this is what makes him one of the coolest actors of all time.
Read More: Actors Who Turned Down Famous Movie Roles
10. Clint Eastwood
Back off, kids! Clint Eastwood's no nonsense attitude defined standards for the quintessential Hollywood film hero and his performance as the Man with No Name in Sergio Leone's 'Dollars' trilogy remains one of the most iconic film performances of all time. Eastwood's imposing looks and bold attitude have made him an absolute treat to watch on screen and the kind of image he's established over the years as an actor makes him a truly special iconic of cinema. He has also displayed his emotional range as an actor in films like 'The Bridges of Madison County', 'Gran Torino' and 'Million Dollar Baby'.
Read More: Most Underrated Actors Working Today
9. Paul Newman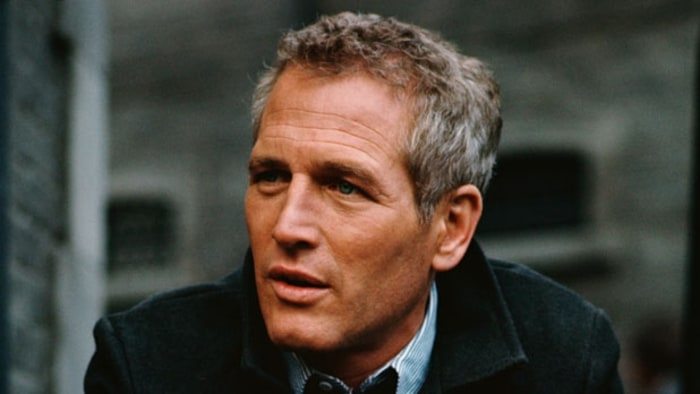 Paul Newman had an endearing personality that made him an all time crowd favorite. He was one of those unique actors who was a pleasant presence on screen and whilst he was noted for his chilled out, laid back persona, he has also proved himself to be a remarkably skilled actor with films like 'Cat on a Hot Tin Roof', 'Somebody Up There Likes Me' and 'The Color of Money displaying his impeccable range. Despite his cool guy demeanor he had a certain roughness and vulnerability to him that made him such a fascinating personality and we could never really take our eyes off him whenever he appeared on-screen. And that, to me, is the mark of a great actor.
Read More: Best Actors Who Played the Joker
8. James Cagney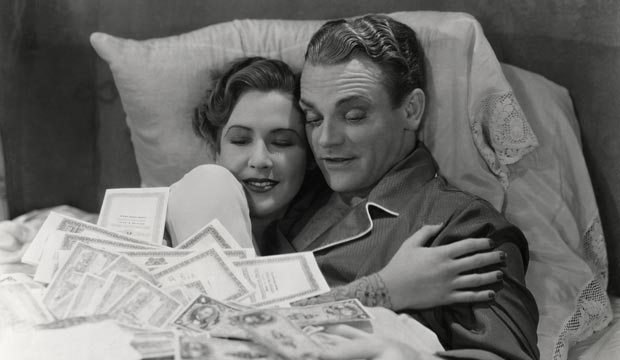 James Cagney was probably the greatest actor of the Classic Hollywood era. His performances were often very intense and emotionally raw and there was something truly special about the way in which he completely owned the characters he played with his unique voice and flamboyant persona. Few actors ever came close to the raw energy and emotional intensity that Cagney displayed as an actor and whilst he starred in quite a number of similar roles his true potential remains unmatched to this day and I've got absolutely no qualms in proclaiming him as one of the coolest men to have graced the screen.
Read More: Actors Who Played Batman the Best
7. Robert De Niro
The great Robert De Niro might be a little too versatile for the cool list but then I think 'Heat', 'Goodfellas', 'Casino' and go "Wow!". I mean how could I ignore the man who could make even smoking a cigarette an art? De Niro is widely known for his unparalleled acting skills but the man could do just about anything on-screen and still look cool. That's how staggeringly charismatic he is. Remember the scene in 'Heat' where he hits on a gorgeous woman in a coffee shop? Perhaps no other actor, in their entire lives, has been as cool, elegant and classy as Bob was in that one scene alone.
Read More: Actors Who Played Gangsters the Best
6. Clark Gable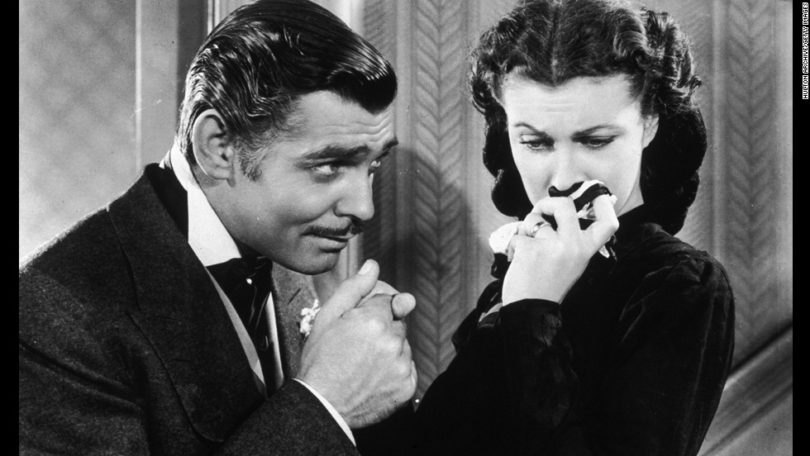 How could the man who uttered the most badass line in cinema history be not featured on the list? That one scene in 'Gone With the Wind' alone could have sealed the spot for Clark Gable. Such badassery. Such swag. Such flamboyance. Gable is an undisputed icon of Classic American cinema and back in the 30s he was the king with films like 'It Happened One Night', 'Mutiny on the Bounty' and 'Gone With the Wind' turning him into a huge box office star in Hollywood. Gable's exuded elegant flamboyance and raw masculinity and it made him a real force on-screen. Like Joan Crawford once said, "he was a king wherever he went. He walked like one, he behaved like one…."
Read More: Actresses Who Played Prostitutes the Best
5. Steve McQueen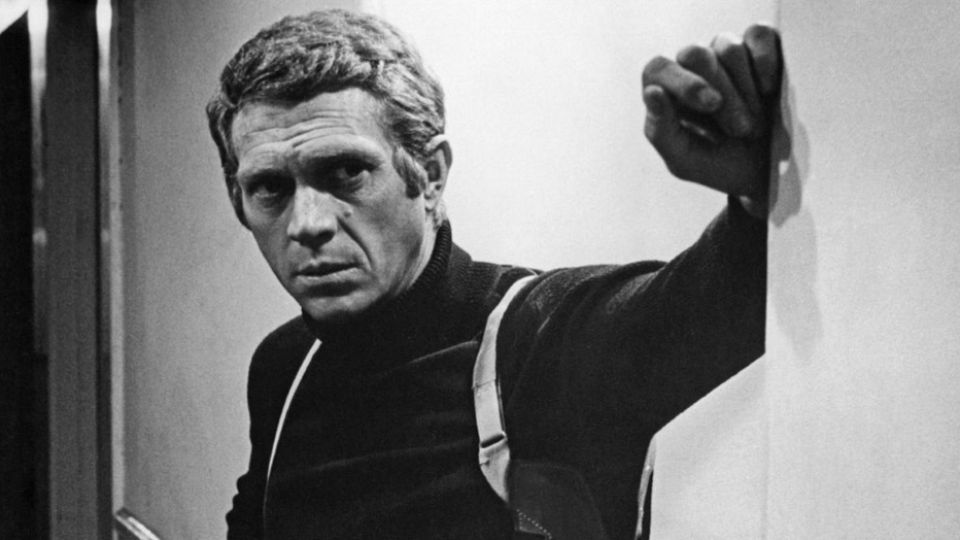 Antihero. The King of Cool. One would probably run out of words when trying to describe the masculine charm and coolness that this bloke so beautifully embodied. Steve McQueen rose to fame in the 60s when the counterculture movement hit its peak. McQueen established himself as one of the most accomplished leading men in Hollywood with films like 'Papillon', 'The Sand Pebbles' and 'The Cincinnati Kid'. He looked cool even when committed the most despicable things on-screen and that really tells a lot about his attitude; raw, tough looking and seductively fearless.
Read More: Best Superhero Actors of All Time
4. Humphrey Bogart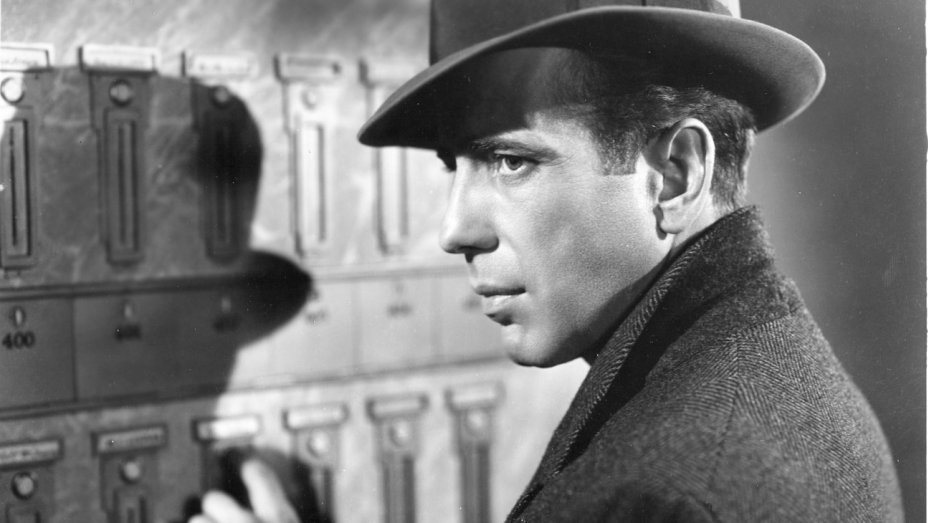 Widely regarded as one of the greatest superstars of American cinema, Humphrey Bogart was known for his iconic performances in numerous neo-noir and romantic flicks including 'Casablanca', 'The Maltese Falcon and 'The Big Sleep'. The man was a prominent figure of Classic American cinema and was noted for his distinctive style and staggering screen presence. He did many similar roles throughout his career but he owned them all with his iconic persona and it's hard to imagine any other actor in place of Bogart for any of the roles he's played. Whether it's Rick Blaine in 'Casablanca' or Sam Spade in 'The Maltese Falcon', Bogart brought himself on to all those characters and it makes his performances so unique and stylish.
Read More: Worst Actors Working Today
3. Jack Nicholson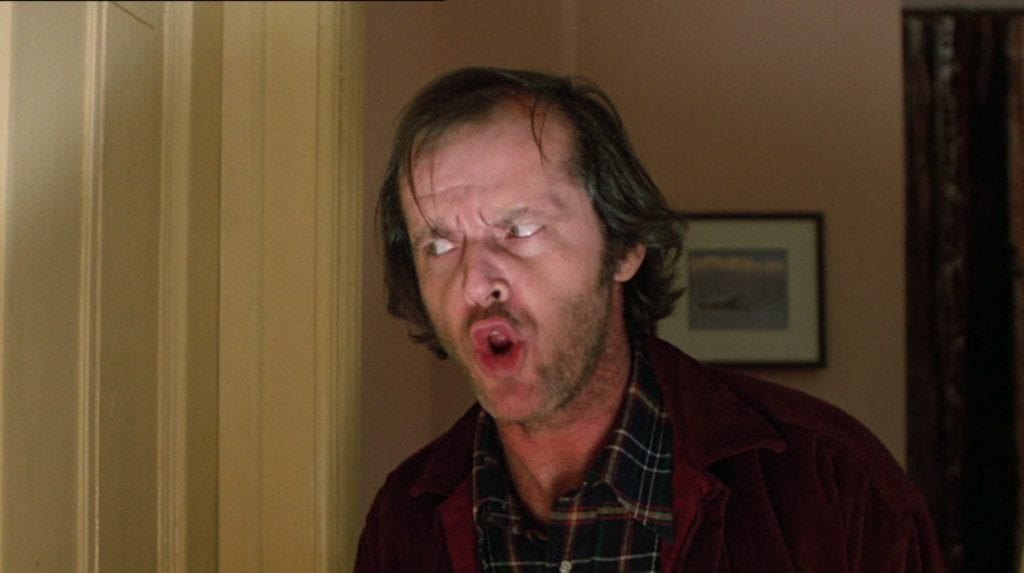 Oh, boy! How could you describe this man? Jack Nicholson defined "cool" back in the late 60s and the 70s with films like 'Easy Rider', 'One Flew Over the Cuckoo's Nest', 'The Last Detail' that established his status as the ultimate rebel and the outsider. He often played wildly eccentric, rebellious, psychopathic characters that painted the dark shades of humanity. He is known for his powerful screen presence, distinctive voice and astounding acting abilities. Actors like Robert De Niro and Al Pacino seem to have lost their charm now but Nicholson has always been the old Nicholson even in his more recent works like 'As Good As it Gets', 'Something's Gotta Give', The Bucket List'. Nicholson hasn't done a film in seven years and we miss the man's dominating presence on-screen.
Read More: Richest Actors in The Marvel Cinematic Universe
2. James Dean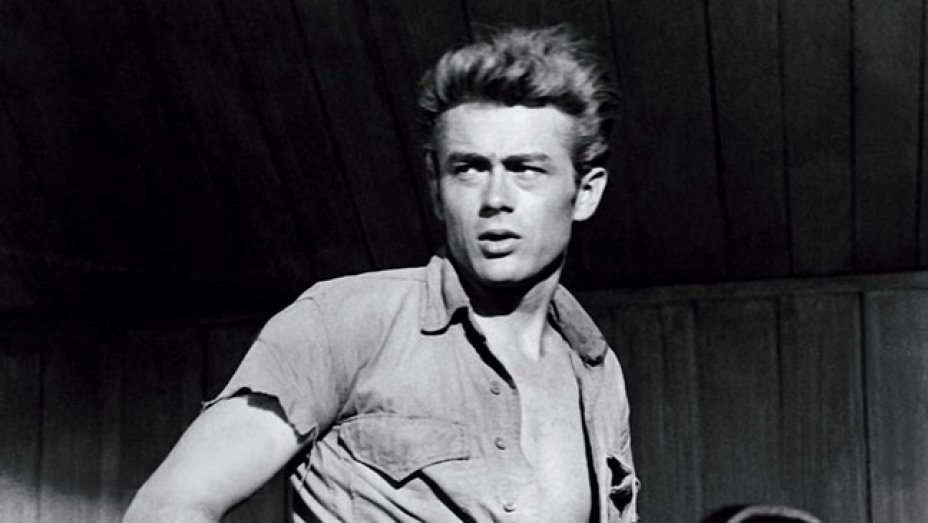 James Dean defined coolness in ways that leave you astonished and perplexed. Watch any of his films and you'd end up thinking how could someone as cool as James Dean could walk the earth. I mean this dude seemed unreal to me. How could someone be so stylish, sexy and talented? He was a complete package. James Dean was famous for his portrayals of emotionally complex characters and along with Brando he revolutionized acting in the 50s with films like 'Rebel Without a Cause', 'East of Eden' and 'Giant'. It's sad that a man of such class, elegance and talent had to leave the world at such a young age but he truly remains a cultural icon and one of the greatest actors the world of cinema has ever seen.
Read More: All Hannibal Lecter Performances, Ranked from Worst to Best
1. Marlon Brando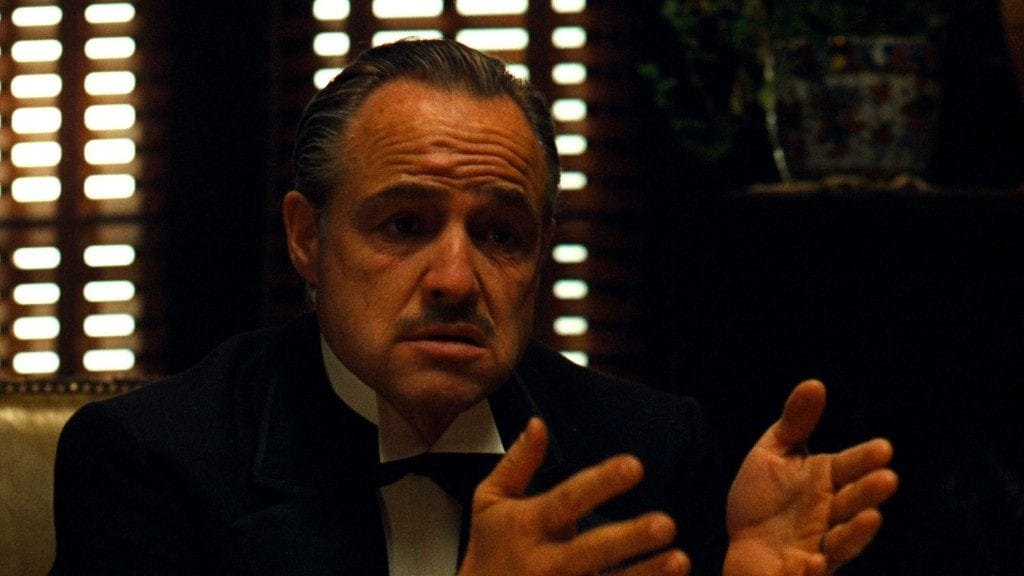 The Godfather of acting. Marlon Brando's style, charisma, flamboyance, flair and genius truly remain unmatched in all of cinema and he remains the most accomplished film actor of all time. Brando represented youth for a generation and his iconic performances in the 50s redefined the craft of acting and turned it into what we see it today. Brando exuded raw charisma and he displayed exceptional vulnerability and brought in raw emotional energy on to the characters he played. Brando is a true icon of cinema and I don't see an actor coming close to him in terms of raw talent, style and pure charisma.
Read More: Famous Actors Who Started Out As Porn Stars