There's something about bald actors, isn't it? Most bald movie stars appeal to us with their commanding presence, striking looks, and have always garnered cult followings which makes them ideal to star as the leading man in almost every movie. One of the reasons why they're so well suited for the leading role is because they're more perceived for their dominant, more masculine and stronger looks as compared to other actors with a head full of hair. Hence it's no secret that individuals with shaved heads achieve incredible success as they are capable of commanding the silver screen and also at the same time, appeal to armies of both male and female fans alike. With so many actors showcasing this look, producers now days are spoiled for choice when casting for leading roles in many Hollywood blockbusters.
Now compiling such a short list of the best bald actors of all-time is a very significant challenge indeed as there is a chance of missing out on your favourite bald actor who you think deserves to be on this list and might not be there. Also, another consideration has to be taken into account while choosing the best bald actors and that is picking those bad actors whose films not only make millions at the box office but also choose those bald actors who pick small independent movies and are known more for their impeccable acting skills. Here's the list of top bald actors ever.
12. Vin Diesel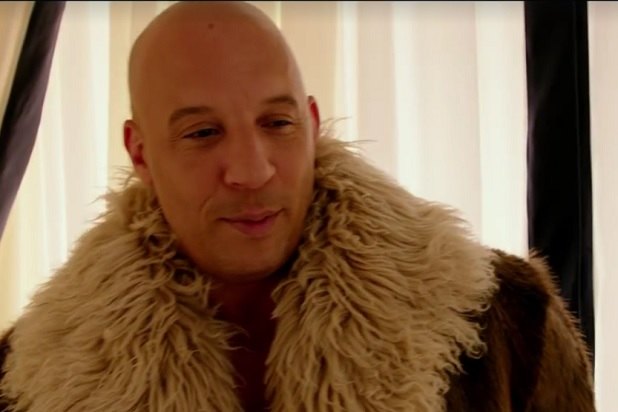 One of the most bankable stars in the world today, Vin Diesel's journey in the movie business started by bagging a small role in Steven Spielberg's war epic 'Saving Private Ryan' (1999) and 'Boiler Room' (2000) before bagging a lead in the sci-fi action horror film 'Pitch Black'. Since then Vin Diesel has starred in the very successful Fast and the Furious Series (2001-) as Dominic Torreto. He's also starred in moderately successful films like the XxX film series and the Riddick film series. Vin is also know for his voice work, having lent his voice in Brad Bird's 'The Iron Giant' and Marvel Cinematic Universes very successful Guardians of the Galaxy series as the cute and adorable "Groot". Today, he is a multi-media mogul, multi-franchise hero and has a big presence on social media with more than a 100 million followers on Facebook.
Read More: Top Blonde Actresses Working Today
11. Jason Statham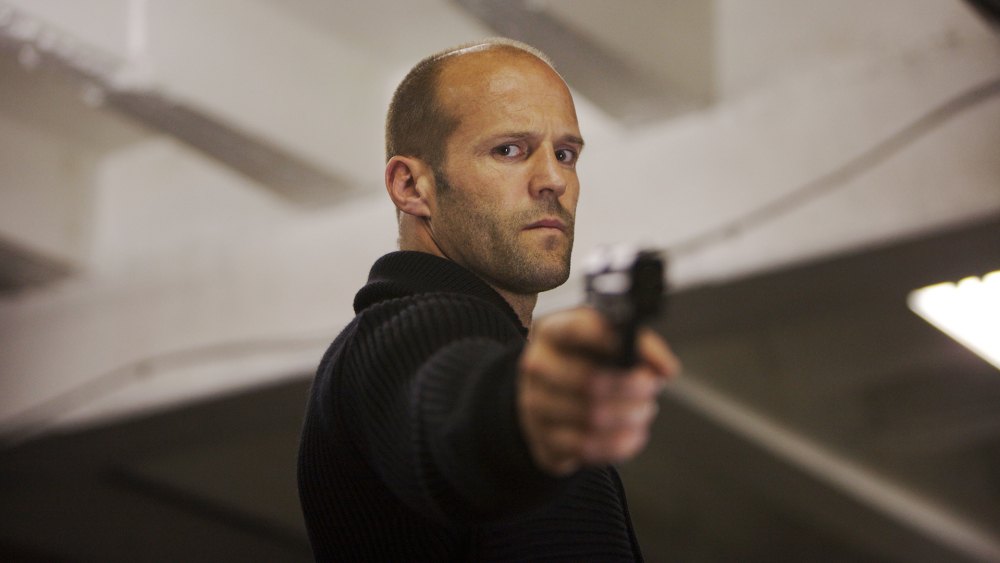 Jason Statham is a born entertainer. While Jason has done his fair share of many hit films like the popular Transporter series, and Fast and Furious series, he's also done some impressive work by starring in movies that are more dramas than action. Critics may not like him much, but audiences sure do. In the age where very few actors can claim of single-handedly carrying movie over the fence at the box office, Statham is surely an actor who has proved several times that his name alone is enough to guarantee big opening at the box office. As of today, his films have made over $3 billion dollars at the box office, making him one of the most popular Hollywood stars working in the industry.
Read More: Best British Actresses of All Time
10. Dwayne "The Rock" Johnson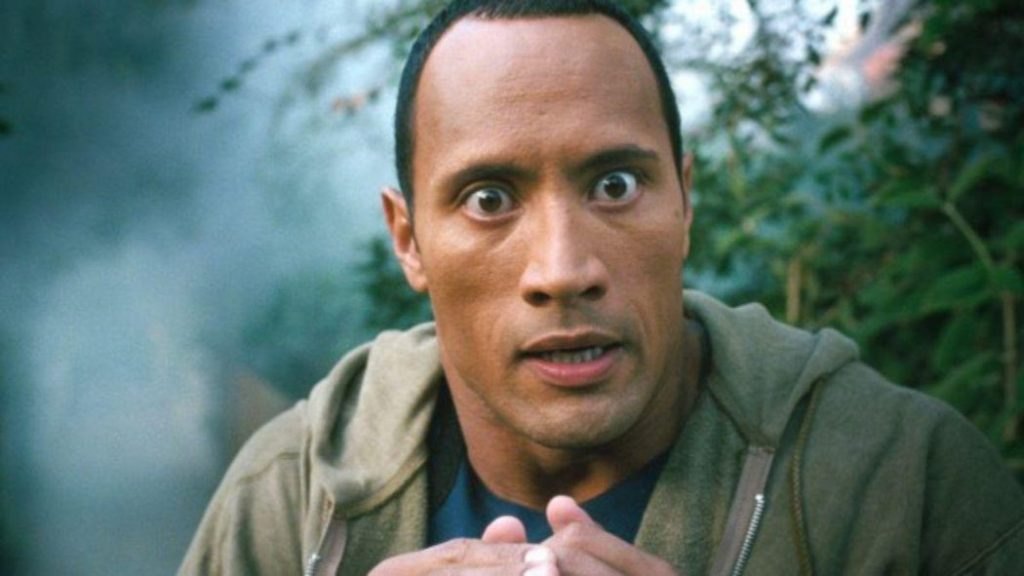 Known as the "The Rock" passionately by his fans, Dwayne Johnson after having a successful career in the WWE decided to use his popularity and enter the movie industry. Needless to say, ever since his career switch, The Rock hasn't looked back. Known for maintaining his insanely fit body with huge bulging muscles, The Rock has found a lot of success starring in high octane action movies like 'G.I Joe: Retaliation (2013), 'Hercules' (2014), the comedy 'Jumanji: Welcome to the Jungle' (2017) and 'Central Intelligence' (2016). His role as the no-nonsense Agent Hobbs truly elevated the Fast and Furious Franchise. His movies today easily make a lot of money and even though he's such a bankable star, he still is such a humble man as a result of which he has a huge presence on social media.
Read More: Best Red Headed Actresses Working Today
9. Anupam Kher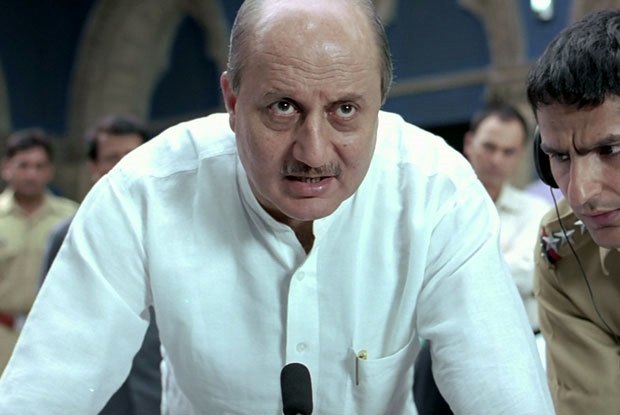 One of the most versatile actors working in Indian cinema, Anupam Kher has appeared in more than 500 films in several languages. With two National Film Awards and eight Filmfare awards to boast from, Anupam Kher is best known for his roles in Hindi cinema like 'Vijay' (1988), 'Dilwale Dulhania Le Jayenge' (1995), 'A Wednesday!' (2007) and 'Khosla ka Ghosla' (2007). What makes him so good is that he's appeared in a wide variety of movies whether it's a comedy (for which he's so well known for) or some more dramatic films like 'A Wednesday!' where he delivers a smashing performance playing an about-to-retire police commissioner as he's tasked with a a very difficult job which is to negotiate with a terrorist. Kher has not shied from performing in international film industry also in movies like Gurinder Chadha's 'Bend It Like Beckham' (2002), David O Russel's Oscar winning 'Silver Linings Playbook', and just recently in the Hollywood film 'The Big Sick' (2017). Currently, Kher serves as the chairman of FTII, a renowned film school in India. Simply putting it, Kher's contribution to cinema cannot be undermined.
Read More: Most Famous Actresses Who Are Lesbians
8. Samuel L Jackson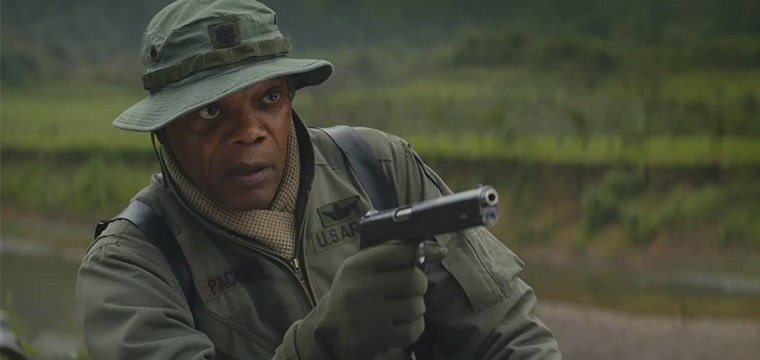 Is there any role which Samuel L Jackson hasn't done? He's played all sorts of roles, be it that of a protagonist or an antagonist. He's featured in a wide range of action films like 'Die Hard with a Vengeance' (1995), 'Snakes On a Plane' (2006) and 'Kingsman: The Secret Service' (2015). He's starred in many big blockbusters like playing Nick Fury in the Marvel Cinematic Universe and also featured in the Star Wars prequel trilogy. He's also known for his impressive voice work, having lent his voice to Pixar's The Incredibles movies. Some of best work has Jackson has done is to play the role of the antagonist in movies like 'Unbreakable'(2000) and 'Django Unchained' (2012). But his most memorable work till date has to be in Quentin Tarantino's 'Pulp Fiction' (1994) where he plays a mob hitman 'Jules Winnfield' as he has the most memorable dialogues like "English motherf*****, do you speak it?!" He's arguably one of the best actors working today.
Read More: Best Spanish Actresses Working Today
7. Stanley Tucci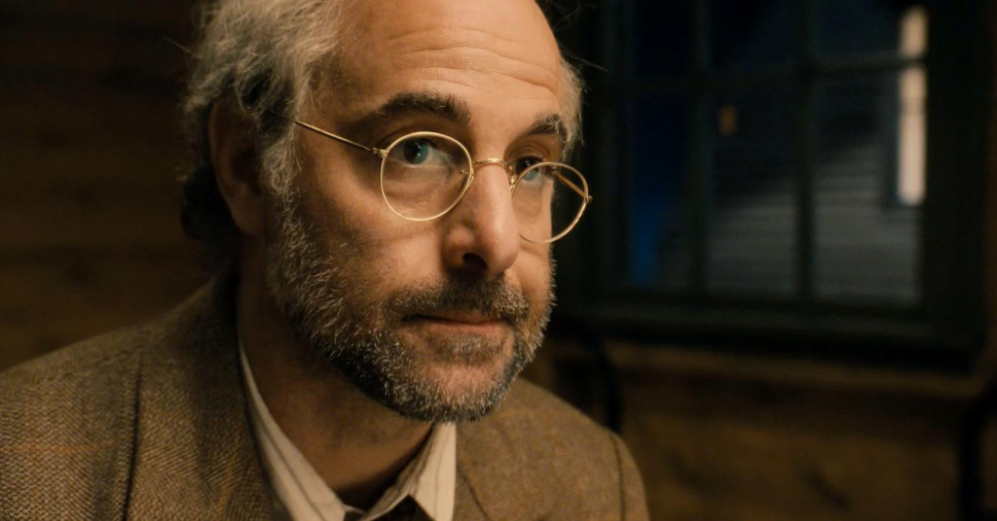 You may know not him that very well but Stanley Tucci has been in the movie industry for a long time and is simply one of the most underrated actors working today. He's given some truly memorable supporting roles in films like in the political thriller 'The Pelican Brief', playing very annoying customs director at an Airport in 'The Terminal' (2004), a military scientist in 'Captain America: The First Avenger'(2011) and as a Master of Ceremonies in the Hunger Games movies (2012-2015). No matter what the supporting role, Tucci always makes his presence felt with his oozing charm and confidence.. His best performance till date has to be in 'The Lovely Bones' (2009) where he plays a sadistic serial killer for which he got nominated for his Oscar.
Read More: Best Character Actors in Movies
6. J. K Simmons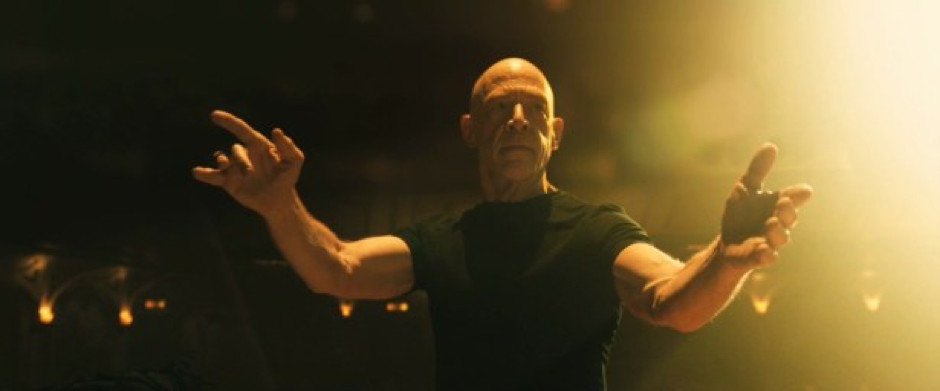 J.K. Simmons has been in the movie industry for quite some time now and has been doing a lot of supporting roles in movies of different genres. Comic-book fans will definitely agree that his performance as Daily Bugle head J Jonah Jameson in Sam Raimi's Spider-Man Trilogy (2002-07) has to be one of the best comic-reliefs in a superhero movie ever as he effortlessly portrays the character in such a convincing and hilarious fashion. But it was his role in 'Whiplash' (2014) as an abusive instructor Terrence Fletcher which made headlines all over the film industry for his groundbreaking performance. His acting in that film was so good that it earned him an Oscar, a Golden Globe and a BAFTA.
Read More: Best Italian Actors of All Time
5. Alan Arkin

With a career spanning over six long decades, Alan Arkin is one of the most respected actors of the stage and the screen. He's made his debut in the film 'The Russians Are Coming, the Russians are coming' (1966) for which he was nominated for an Academy Award. Since then, Arkin has lent both lead and supporting roles in films like 'The Heart is a Lonely Hunter' (1968), 'Simon' (1980), and his most known recent work in Ben Affleck's Oscar winning film 'Argo' (2012). He finally won an Oscar for his performance in the comedy-drama road film 'Little Miss Sunshine' (2003). What makes Arkin such a terrific actor is because to his superb improvisational skills and you can see that in any of his films where he acts with such oozing confidence which make all his characters so likeable.
Read More: Best Young Actresses Working Today
4. Sir Ben Kingsley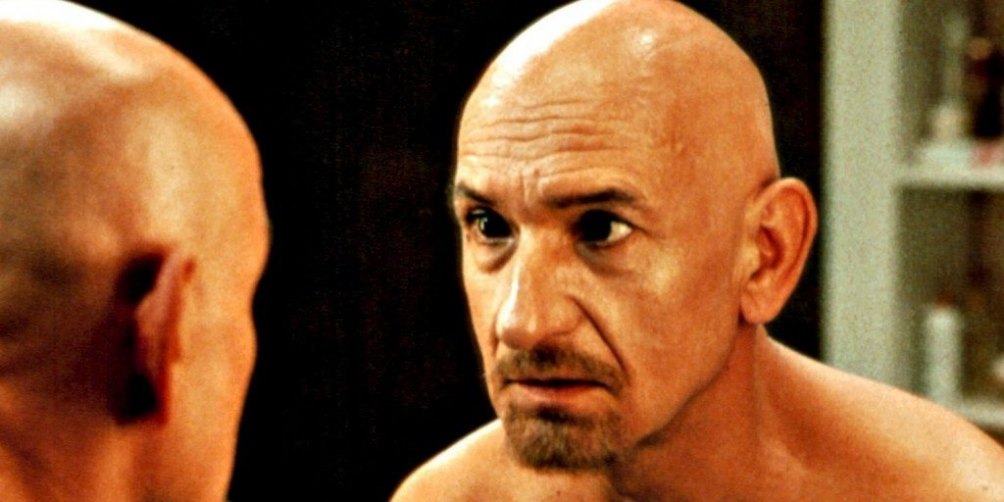 Definitely the most versatile bald actor on the list, Sir Ben Kingsley has starred in films which have not only made millions at the box office but also chose a lot of independent projects for which his acting earned a lot of critical acclaim. In a career spanning more than 50 years, this legendary British actor has won an Oscar, two Golden Globes, a BAFTA, a Screen Actors Guild Award and even a Grammy. His most notable roles include 'Sexy Beast' (2000), 'House of Sand and Fog' (2003), 'Hugo' (2011), 'Ender's Game' (2013), 'Schindler's List' (1993) and the Richard Attenborough-directed 'Gandhi' (1982) for which he won an Oscar for playing Mahatma Gandhi – his only second role in film and to date, the most famous role he's known for.
Read More: Actors Who Played Sherlock Holmes the Best
3. Patrick Stewart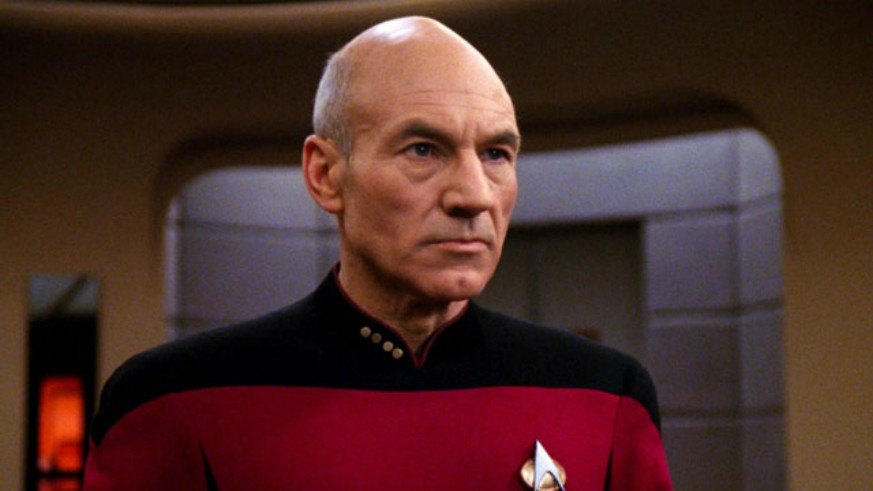 Having done so much work on stage, TV shows and films, Sir Patrick Stewart is no doubt one of the most talented bald actors ever. Star Trek fans recognise him for his role as Captain Jean-Luc Picard in Star Trek: Next Generation TV series (1987-1994). But he's most known for portraying X-Men comic book character Charles Xavier aka Professor X in the X-Men movies. He truly captures the essence of this character with his cool and calm demeanor for which that has made him extremely popular among the comic book fans. His best role till date? He delivered a stellar performance in his last X Men film 'Logan' (2017). He's also known for his impressive voice work.
Read More: Most Overrated Actors Working Today
2. Bruce Willis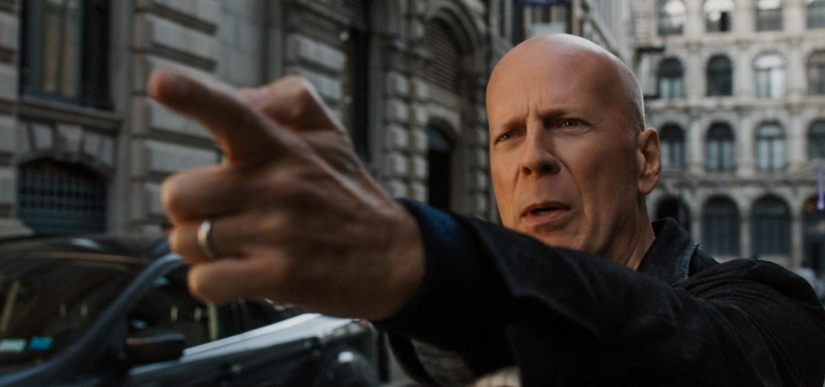 Oh come on, you really didn't think we'd leave out Bruce Willis, did you?! He's definitely the most recognised bald actor when it comes to film. Having appeared over 60 films, the man is known for his physical prowess and the fact that he performs most of his stunts by himself. Even though he's past 60, the actor hasn't shown any signs of slowing down by undertaking a lot action movies even in his sixties. Willis isn't just known for action roles, he's also done his fair share of movies of other genres and did reasonably well whiich just goes to show he talented he truly is. His most notable roles include Quentin Tarantino's 'Pulp Fiction' (1994), Terry Gilliam's '12 Monkeys' (1995), his collaboration with M. Night Shyamalan like 'The Sixth Sense' (1999) and 'Unbreakable' (2000), Rian Johnson's 'Looper' (2012), Wes Anderson's 'Moonrise Kingdom' (2012). His most famous role to date? Playing NYPD Officer John McClane in the world-famous 'Die Hard film series' (1988-2013).
Read More: These Actors Deserve to Win 3 Best Acting Oscars
1. Robert Duvall

Robert Duvall is a living legend. He's been nominated for seven Academy Awards (winning one for his performance in 'Tender Mercies (1983)), seven Golden Globe Awards (winning four of them) and has multiple nominations in Emmy Awards, BAFTA and a Screen Actors Guild Award and winning one of each of them. Even despite acting in so many big films in almost each decade, his greatest gift is humility: which is so rare to see for someone who has lived in an era of great glory-hogs. Throughout his career, Duvall is more known for his supporting roles which include The first two Godfather movies, 'Network' (1976), 'The Judge' (2014) and his mind-blowing role in 'To Kill a Mockingbird' (1962). But of course, who can forget the most famous quote in Francis Ford Coppola's 'Apocalypse Now' (1979) playing Lieutenant Bill Kilgore "I love the smell of napalm in the morning". Just classic stuff.
Read More: Actors Who Turned Down Famous Movie Roles