Dwayne Johnson, popularly known as 'The Rock', has always been about showmanship. He started off in WWE and soon rose to prominence for his boastful trash talk and larger than life attitude. From performing in fights to performing in movies, it was a natural transition for Johnson and one that many wrestlers have made since, including the likes of John Cena and Dave Bautista.
Johnson first appeared in 'The Mummy Returns', before getting the chance to play the lead in his own spin-off movie titled 'The Scorpion King'. After that, there was no looking back for him as he went on to star in films like 'Moana' and 'Jumanji: Welcome to the Jungle'. However, if we are to look at his career, it would be his role as Luke Hobbs in 'The Fast and Furious' series, which catapulted him to international fame. His character in 'Fast Five' became popular for encompassing the true spirit of what The Rock has always been good at – playing a larger than life character whose words are almost as hard-hitting as his punches! Since then he has become an invaluable addition to the franchise. Currently rated as one of the highest-paid actors in the industry, Dwayne Johnson has his plate full with numerous future projects. So, just in case you were wondering what's the next Dwayne Johnson movie, here's the list of all his films scheduled to release in the near future. Hopefully, the new conversations will be as good as the recent ones.
9. Jumanji: The Next Level (2019)
Dwayne Johnson is not just about the action. He can play diverse roles, and funny ones happen to be his forte. Thus, his portrayal of Dr. Smolder Bravestone in 'Jumanji: Welcome to the Jungle' was excellent and was one of the chief reasons behind the film becoming a success.
Now, in 'Jumanji: The Next Level', the sequel, he has to enter the game again and face whatever wilderness and madness are thrown at him. Reprising their roles are Kevin Hart, Jack Black, Karen Gillan, and Nick Jonas, while veteran actors Danny Glover and Danny DeVito are also part of the cast. We cannot wait to see what mayhem lies in store this time. The film releases on December 13, 2019.
8. Jungle Cruise (2020)
Dwayne Johnson is nowhere close to being done with wilderness, and returns for the movie 'Jungle Cruise'. Notably, this is another of Disney's theme park rides, that has been turned to a movie, much like 'Pirates of the Caribbean'.
'Jungle Cruise' is a period piece that is set in the Great Depression-era and is said to take inspiration from 'The African Queen', starring Humphrey Bogart and Katherine Hepburn. Dwayne Johnson plays the role of a riverboat captain who has to take a scientist (Emily Blunt) on a dangerous mission to look for a tree with magical healing powers. The product announcement teases great chemistry between Johnson and Blunt, so expect this film to be a massive hit. It releases on July 24, 2020.
7. Red Notice (2020)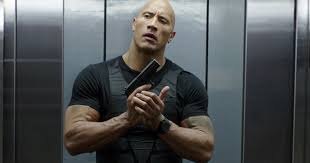 Dwayne Johnson might be a diverse actor, but he is perhaps the best at action movies. This is unsurprising considering his past and the kind of physique he maintains, that makes him suitable for roles of action heroes. In 'Red Notice', he is set to play the part of an Interpol agent who has to track down a world-class thief.
We expect a lot of big chases and action in the movie, peppered with comic moments, as Johnson stars along with Gal Gadot and Ryan Reynolds. Notably, this big-budget movie has been picked up by Netflix, and the premier content provider has not let us down yet, so it would be logical to expect good things from this film. The film releases on November 13, 2020.
6. Black Adam (TBA)
Dwayne Johnson's move to superhero movies began when he was linked to play Black Adam. This has been going on for quite some time, and the actor was initially supposed to appear in 'Shazam!'. However, he came on as a producer for that movie, and now, there is a plan to have a standalone 'Black Adam' film which will explore the character's origin.
We are very interested to see if Johnson's portrayal of Black Adam is that of a villain or an antihero. Either way, we are sure the actor will do justice to the role. The movie is slated for release on December 22, 2021.
5. The King (TBA)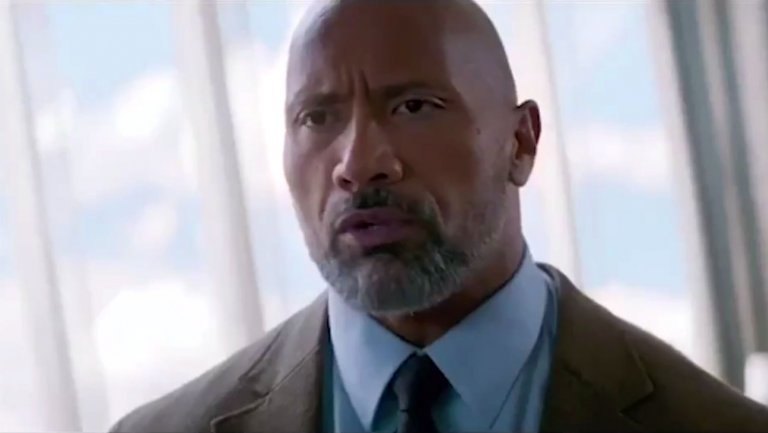 Dwayne Johnson's next project is a sweeping Hollywood epic that involves huge names like director Robert Zemeckis of 'Forrest Gump' and 'Back to the Future' fame, and screenwriter Randall Wallace, who is known for penning 'Braveheart'. Johnson is set to play the part of King Kamehameha, who was the first ruler in the Kingdom of Hawaii and had to fight to unify the warring islands.
It has been described as a 'sweeping historical epic' and will start shooting in 2020. Johnson commented on the film calling it a personal passion project since he spent some years during teenage in Hawaii, and always wanted to bring this legacy to life.
4. Doc Savage (TBA)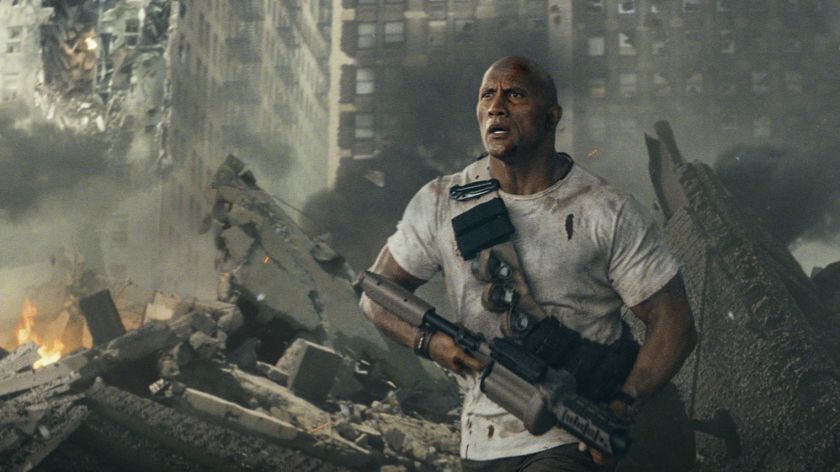 For someone who plays a lot of action characters, it is a natural leap to play the part of a superhero. Dwayne Johnson has made the transition and is set to appear in the upcoming 'Doc Savage' movie, which is in the pipelines. For those unaware, Doc Savage is the world's first superhero and appeared in DC Comics way back in 1933.
The movie itself is going to be set in the 1930s, so we expect a blast from the past with Johnson playing the titular character. Unfortunately, there is no news yet about when the film is going into production, but from what we know about Doc Savage, expect Johnson to bring his comic skills to the table as well, for this role.
Read More: Upcoming Jason Momoa Movies
3. San Andreas 2 (TBA)
Disaster movies always require quite a fair bit of action from a sturdy hero, and who better than Dwayne Johnson to play the role. The actor, who plays a helicopter rescue pilot, is reteaming with Brad Peyton, the director of 'San Andreas', at some point in the future for a sequel. Considering the success of the first movie, it is understandable that New Line Cinema would want to turn this into a possible franchise.
However, there is no news of when the movie is going to release. We expect the sequel to be more global, and perhaps have a natural disaster of a larger scale that will require some courage and expertise on part of Johnson's character to save the day.
2. Big Trouble in Little China (TBA)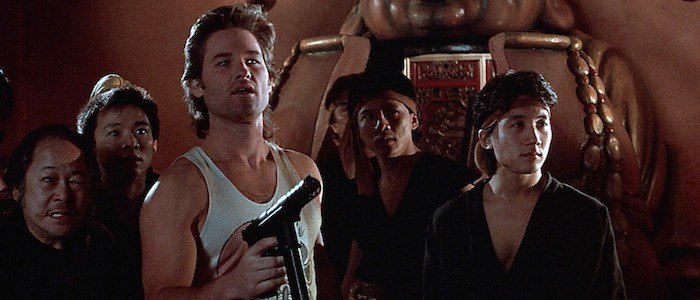 If you have seen the original 'Big Trouble in Little China' which came out in 1986 and stars John Carpenter, you know what a gem of a film it is. Well, it is getting revamped and Dwayne Johnson is set to play the central character. He is also on board as a producer. Naturally, the news polarized some fans, who did not take well to the idea of Johnson replacing Carpenter's character.
However, this has been clarified, saying that the revamp attempts to continue the story, rather than become a straight-up retelling. There is no official release date yet, but the plans were announced a while back, so we have to wait and see if Dwayne Johnson can do justice to this movie.
1. Alpha Squad Seven (TBA)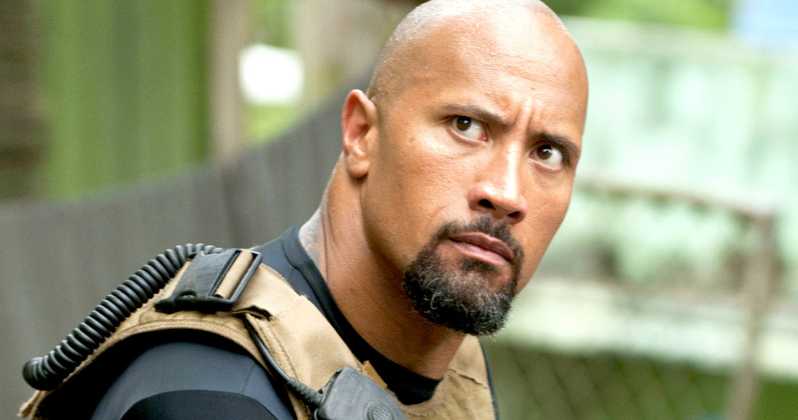 'Alpha Squad Seven' is a sci-fi space action comedy that has been acquired by DreamWorks and is supposed to star Dwayne Johnson. There is a good chance that this film might be successful and be the start of a franchise. However, there has been no news on the project since 2015, and with all the projects that Johnson already has on his plate, it seems like this might have taken a back seat for now.
Read More: Upcoming Richard Gere Movies
ALREADY RELEASED
Fast & Furious Presents: Hobbs And Shaw (2019)
Having first appeared as Luke Hobbs in 'Fast Five', Dwayne Johnson quickly made the character into a likable one – a real tough guy who is all about the guts and glory. In 'Fast & Furious Presents: Hobbs And Shaw', he gets to continue his on-screen bromance with Jason Statham's character, Deckard Shaw.
In this spin-off, the two team up to stop a virus from wiping out half of the world's population, but things are not as simple as they seem since they have to go up against a superhuman villain called Brixton (Idris Elba). Also starring is Vanessa Kirby of 'The Crown' fame, who is Shaw's sister. We experience some insane chases and action sequences when Hobbs and Shaw come together to save the world. The film released on August 2, 2019.
Ballers (2014-)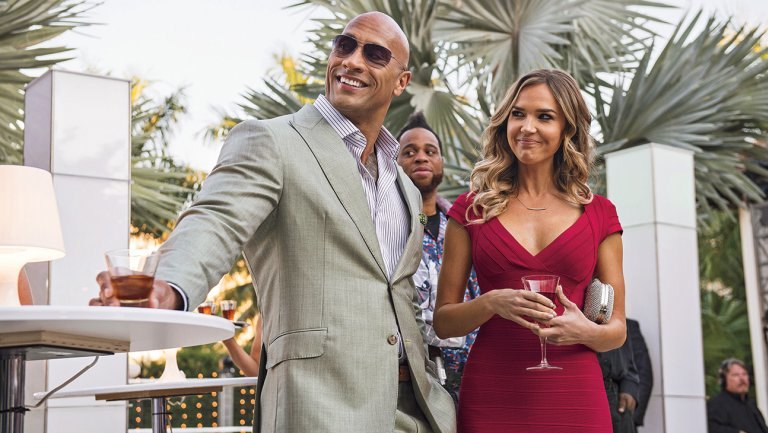 Dwayne Johnson does not have only movies on his plate. He can also be seen in the latest season of 'Ballers', the American comedy and drama show that airs on HBO. Season 5 sees Johnson reprise his role as Spencer Strasmore, who is a retired NFL player.
Unable to stay away from the game, Strasmore tries to make a new career out of being a financial manager of other NFL players, and the show chronicles the life and challenges of Strasmore. The season started airing on August 25, 2019, wrapping up on October 13, 2019.