Be it 'Schindler's List', 'The Adventures of Tintin', or one of the recent ones, 'The Post', there's something unique in each Steven Spielberg movie. For over 40 years, Spielberg has been successful in fulfilling the expectation of movie-goers and people admiring 'good movies'. 'The Terminal' is another Spielberg masterpiece, and at the same time, a Tom Hanks masterpiece too! While exploring the cinematic gems of the contemporary period, 'The Terminal' stands out among others by presenting a combination of brilliant direction and fantastic acting. The film creates such a marvelous juxtaposition of comedy and tragedy that when Amelia says, "You told me you were delayed, you never said it was for nine months!", all we want is to be a part of the movie and explain the happenings to her.
'The Terminal' tells the story of Viktor Navroski, who gets stuck at JFK, as his country Krakozia (a place that he's really proud of), falls into a tragedy and no longer exists. Navroski, with his not-so-good-English, a small suitcase, and limited options to eat, is left to spend his days at the airport until he gets a valid passport. While he's restricted from stepping foot on the American soil, Dixon, the customs officer, tries to ensure that Viktor doesn't live at the airport "forever". But, to his surprise, Viktor not only walks through the airport in a towel but also makes friends like Gupta, Enrique, Bobby, Dolores, and takes Amelia on a dinner date. Shot at just one set, 'The Terminal' discovers the power of man to turn every adversity into positivity, establishing the importance of minimalism and simplicity. So, if you loved 'The Terminal' and are looking for a more optimistic and unique watch, here's a list of movies similar to 'The Terminal' that are our recommendations. You can watch several of these movies like The Terminal on Netflix, Hulu or Amazon Prime.
12. Catch Me If You Can (2002)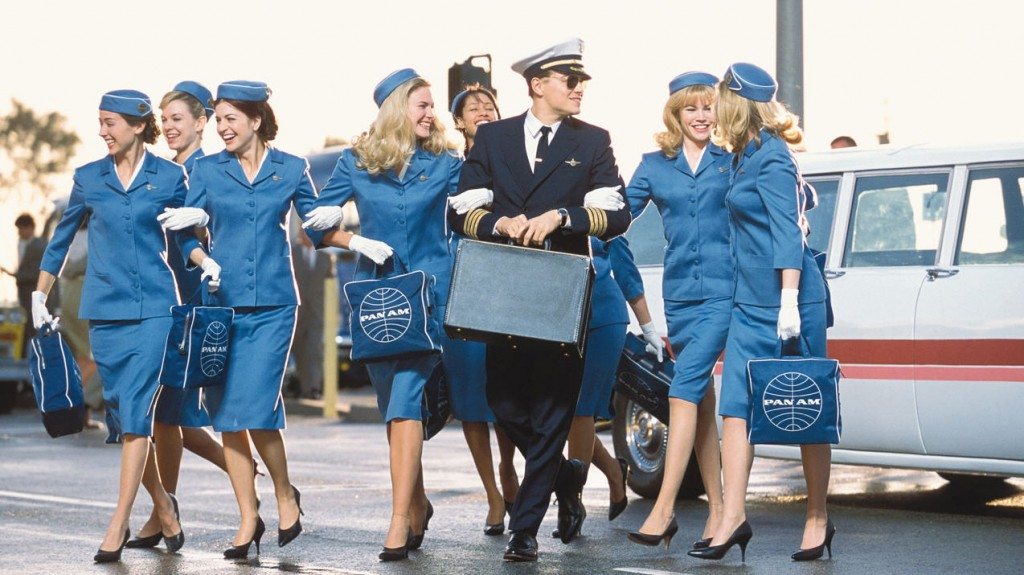 If Steven Spielberg and Tom Hanks duo is what you like 'The Terminal' for, 'Catch Me If You Can' should be your first choice to watch. 'Catch Me If You Can' is based on a true story of Frank Abagnale who was playing in millions even before his 19th birthday. Frank becomes such an expert in committing fraud that the FBI turns to him for help in catching other frauds in the country. The brilliant performance by Leonardo DiCaprio, Tom Hanks, Martin Sheen, Nathalie Baye, and Christopher Walken, and an impressive screenplay by Jeff Nathanson made 'Catch Me If You Can' a blockbuster of the year.
11. Forrest Gump (1994)
There have been a number of comic epics in Hollywood, but none can ever equal the fun 'Forrest Gump' offers. If you are looking for a Tom Hanks comedy after watching 'The Terminal', 'Forrest Gump' is the one to go for! Based on the 1986 novel of the same name, 'Forrest Gump' tells the story of a man with a low IQ and believes in "Stupid is as stupid does". The beautifully woven story and Oscar-winning performance by Tom Hanks make 'Forrest Gump' a comedy classic. Although it's a film about the life-journey of Forrest through struggle, love, pride, and accidentally-made history, it replicates the same thought that 'The Terminal' keeps – making lemonade with lemons that life throws.
Read More: Movies Like Forrest Gump
10. Lost In Transit (1993)
A man losing his passport and finding himself helpless to spend a couple of days at Paris Airport, sounds familiar? Yeah, because 'living at the airport' is what happens in 'The Terminal'. Originally a French comedy/drama directed by Phillippe Lioret, 'Lost In Transit' is based on the life of an Iranian refugee Mehran Karimi Nasseri who lived in the departure lounge of Charles de Gaulle Airport. Arturo Conti loses his passport and the huge complex of Paris Airport becomes his home, and while staying there, he befriends four people who are dealing with a similar situation.
9. The Shawshank Redemption (1994)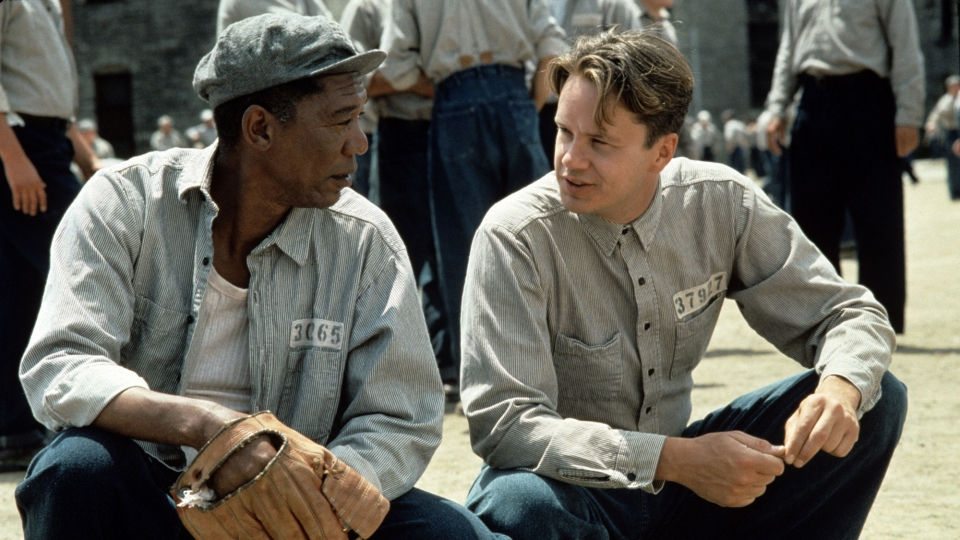 What 'The Shawshank Redemption' and 'The Terminal' share in common is hope and optimism. Directed by Frank Darabont, 'The Shawshank Redemption' is one of the movies that cinema-lovers from around the world not only love, but find inspiration from. It's quite fascinating to see how human relationships grow irrespective of all the barriers of language, nationality, philosophy of life, and family background when you are stuck at a place. The harmony that develops between Viktor and the airport staff is the same that we find between Andy and Ellis. From amazing acting to all the suspense in the events, 'The Shawshank Redemption' is a must-watch for all the generations.
Read More: Movies Like The Shawshank Redemtpion
8. The Bucket List (2007)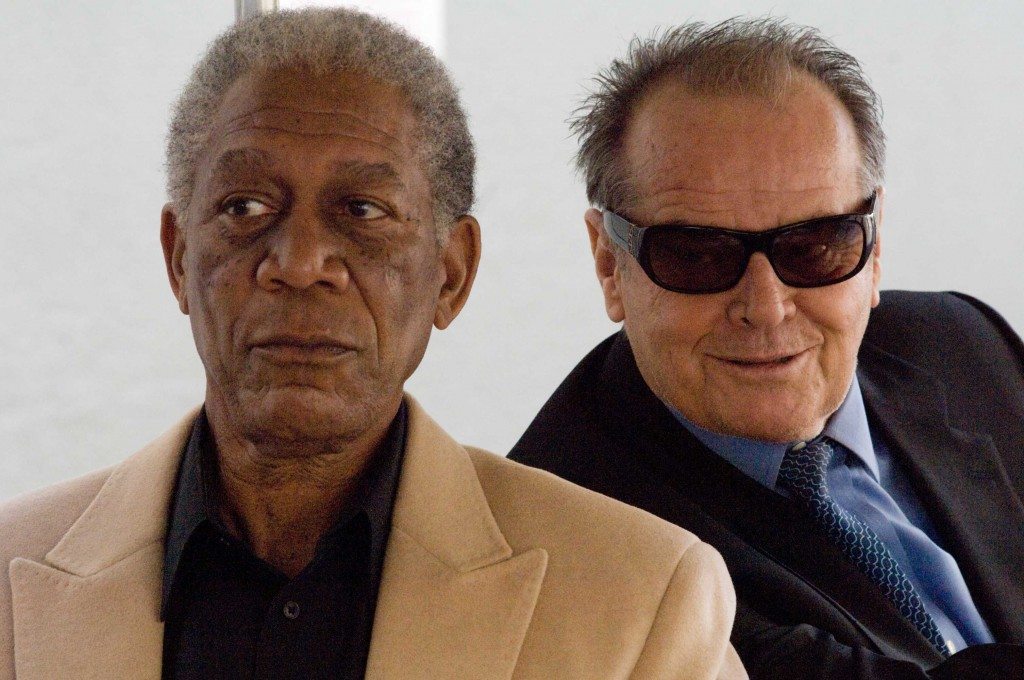 'The Bucket List' is another film that shows how every second of your life can be celebrated, even when you know that you have a small time left in the world. With only six months to live, two men fighting against cancer decide to live their life to the fullest and go for a road trip that changes their perception about life. A Rob Reiner film, 'The Bucket List' features two 'old boys' who inspire wanderlust and ignite the desire of living each moment of life in the best way possible. Besides, the acting talent of Morgan Freeman and Jack Nicholson is not to be missed!
7. Life Is Beautiful (1997)
"Nothing is more necessary than the unnecessary". With this as its central theme, 'Life Is Beautiful' is a masterpiece that the generations to come would love to watch. This Italian comedy/drama revolves around the life of a Jewish family during the Second World War. While the film begins with everything 'beautiful', things turn out to be pathetic when the Jews are threatened by the Nazi death camps. Guido, a man who can fetch happiness anywhere, wants to save his beloved son from the tough realities of war and uses his sense of humor to serve this purpose. Watching 'Life Is Beautiful' is invoking all the emotions, be it laughter, cry, grief, or praise.
6. Eat Pray Love (2010)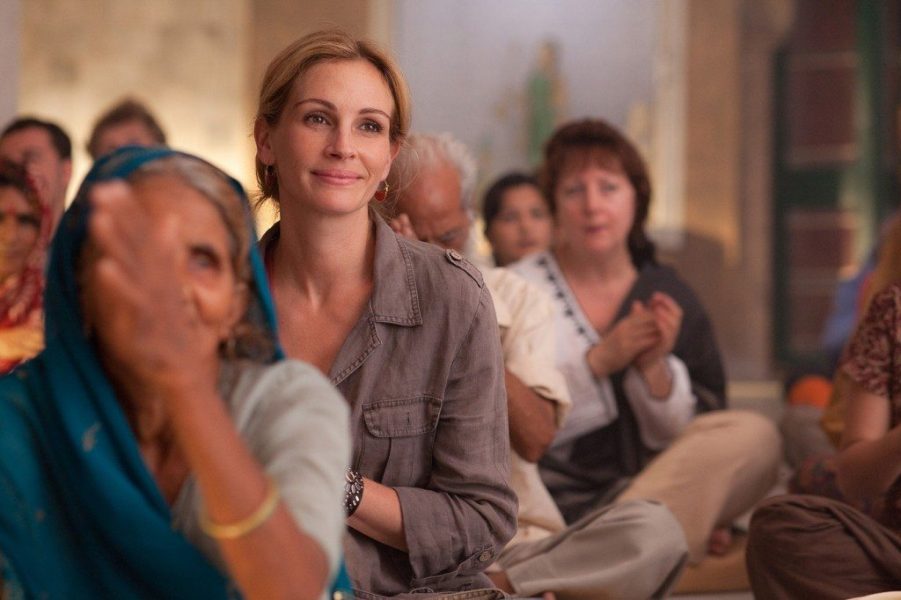 Originally a travelogue, 'Eat Pray Love' is a saga of a woman's journey to self-discovery. Based on the world-famous novel by Elizabeth Gilbert, directed by Ryan Murphy, and starring Julia Roberts, 'Eat Pray Love' is a romantic comedy/drama. The film tells the story of the author after she gets divorced and decides to go for a journey across the world. 'The Terminal' and 'Eat Pray Love' both deal with relationships, expectations, and moving on. The cross-country journey by Elizabeth lets her meet various people with different beliefs, lifestyles, and philosophies. Starting from Italy, the author discovers the gorgeous landscapes of Indonesia and India and learns what really matters in life.
5. Before Sunrise (1995)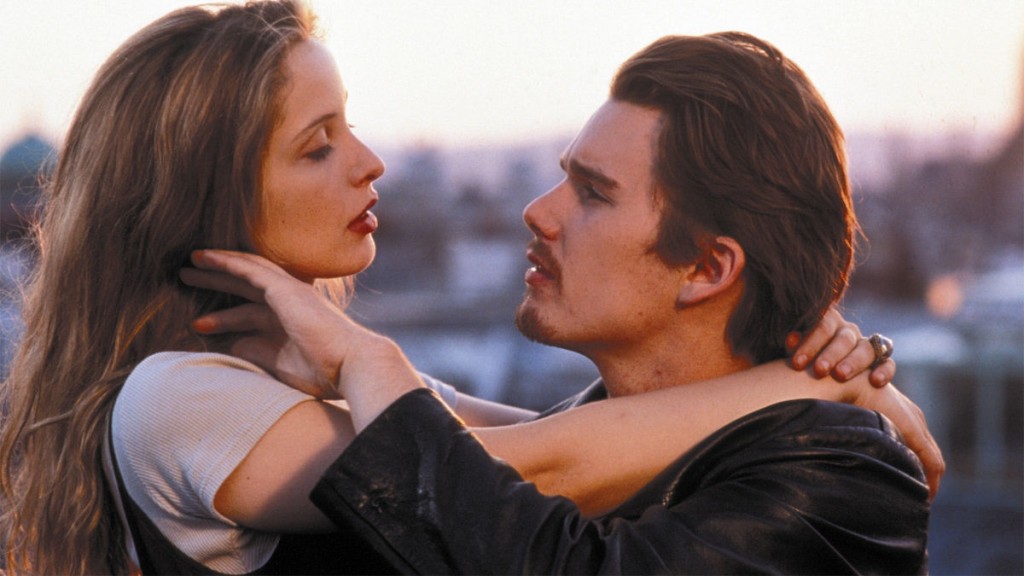 "Nothing is permanent in life", so do not expect much and accept what comes to you wholeheartedly. That's what 'The Terminal' teaches us, and that's what Jesse and Celine discuss in 'Before Sunrise'. Jesse and Celine, an American man and a French woman, are traveling together on a train. They meet, they talk, they fall in love, and they celebrate what a few hours of togetherness offer them. The director, Richard Linklater, is known for making realistic films and this way we find 'Before Sunrise' quite close to 'The Terminal'. The film has a philosophical tone that is reflected well in the conversations between Jesse and Celine.
Read More: Movies Like The Before Trilogy
4. Zindagi Na Milegi Dobara (2011)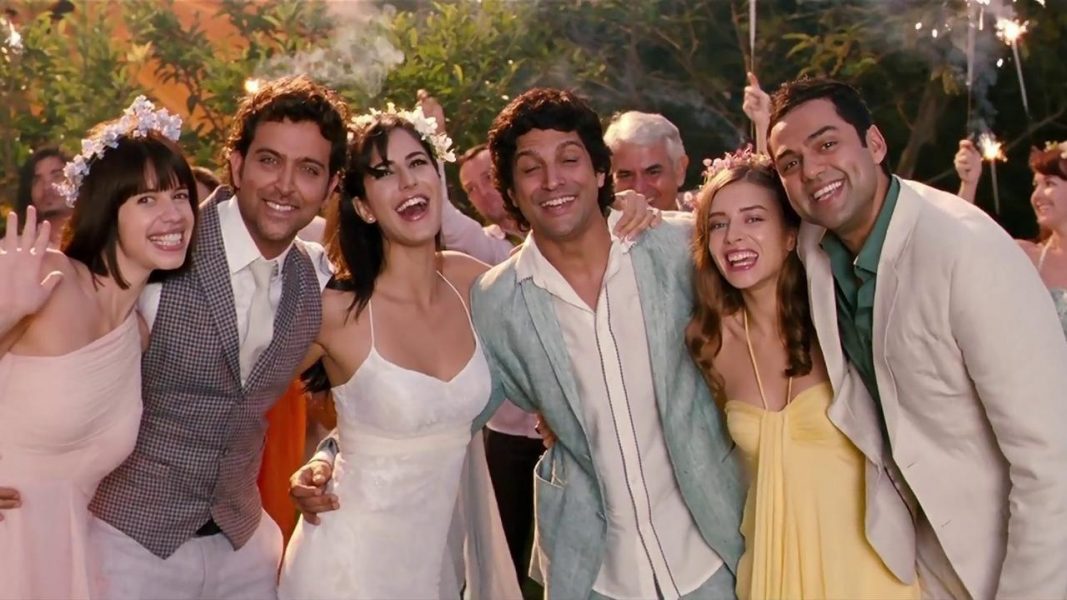 Written by Zoya Akhtar and Reema Kagti, and starring Hrithik Roshan, Abhay Deol, and Farhan Akhtar (as three friends with different philosophies of life), 'Zindagi Na Milegi Dobara' is a visual and emotional treat. Kabir, Arjun, and Imran head to Spain for celebrating Kabir's bachelor's party and confront their biggest fears in life, only to overcome them and be reborn as human beings with an optimistic approach. The movie also won the Filmfare Award for the Best Film and is regarded as a piece that you can watch time and again to explore various aspects of love, friendship, family, and career.
3. Home Alone (1990)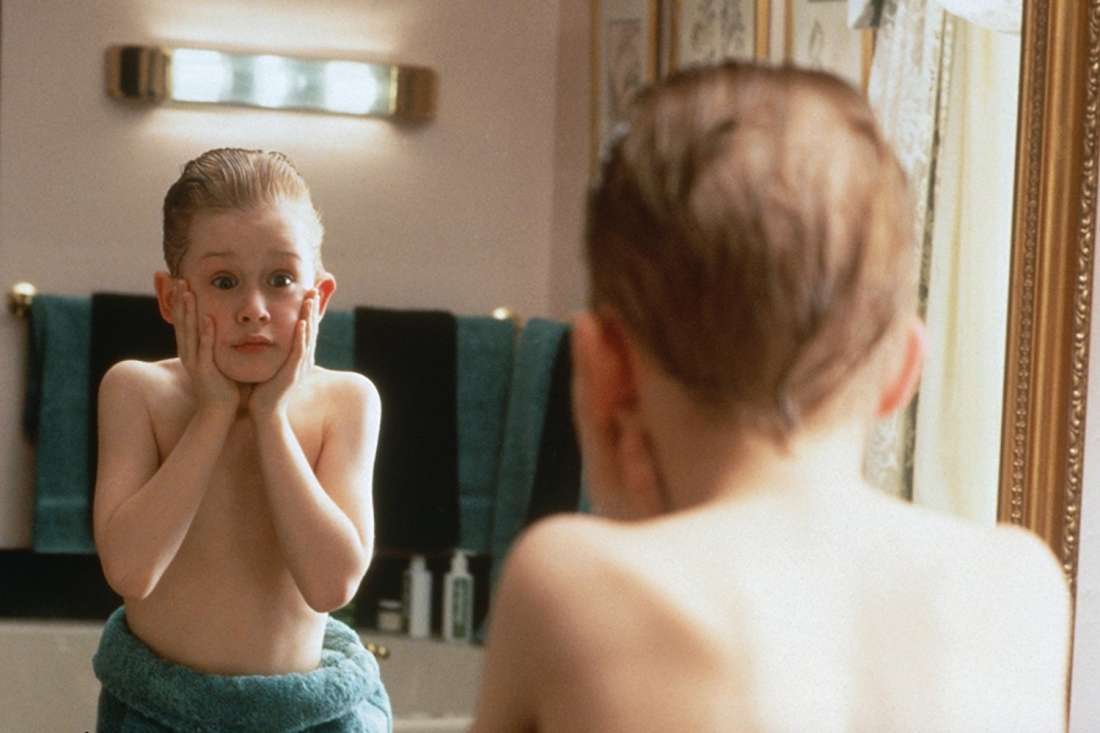 While Viktor gets stuck at the airport, eight-year-old Kevin gets stuck in his own house. It's the time of Christmas vacation when Kevin's family leaves for France, accidentally leaving him in the house. While Kevin finds it a great opportunity to be the 'master-of-the-home' initially, he finds himself in trouble, saving the house from a pair of thieves. Directed by Chris Columbus and produced by John Hughes, 'Home Alone' is a perfect amalgamation of comedy, suspense, and adventure.
2. Up In The Air (2009)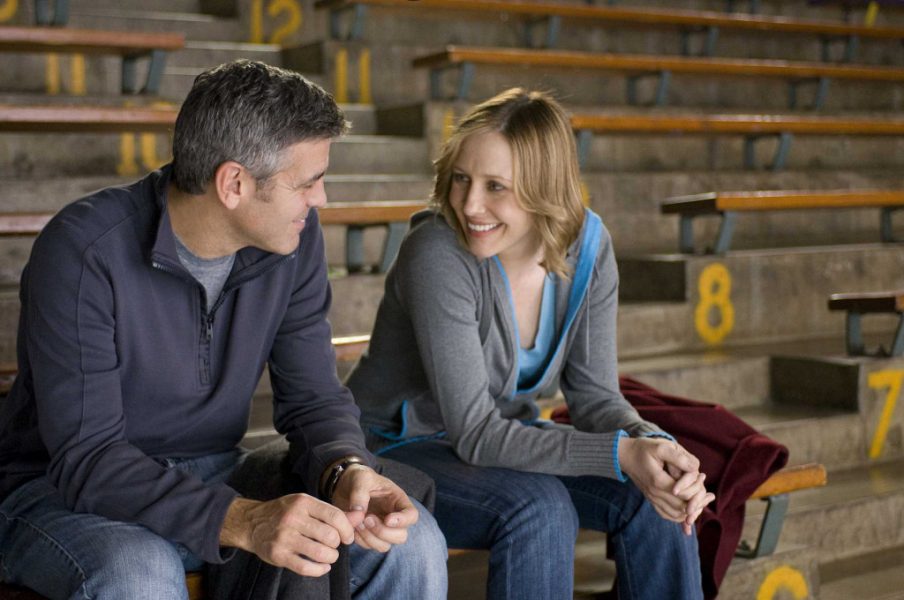 Every second of this 109-minute movie will make you laugh, become emotional, and admire the art of film-making. Although 'Up In The Air' is more of old school movie magic, it also presents the philosophy of life in the most simplistic form. 'Up In The Air' is about Ryan Bingham, who, under some inevitable circumstances, is forced to fight for his job. He has to reach the five million frequent flier miles and during this, he meets another flier that changes his life.
1. Gravity (2013)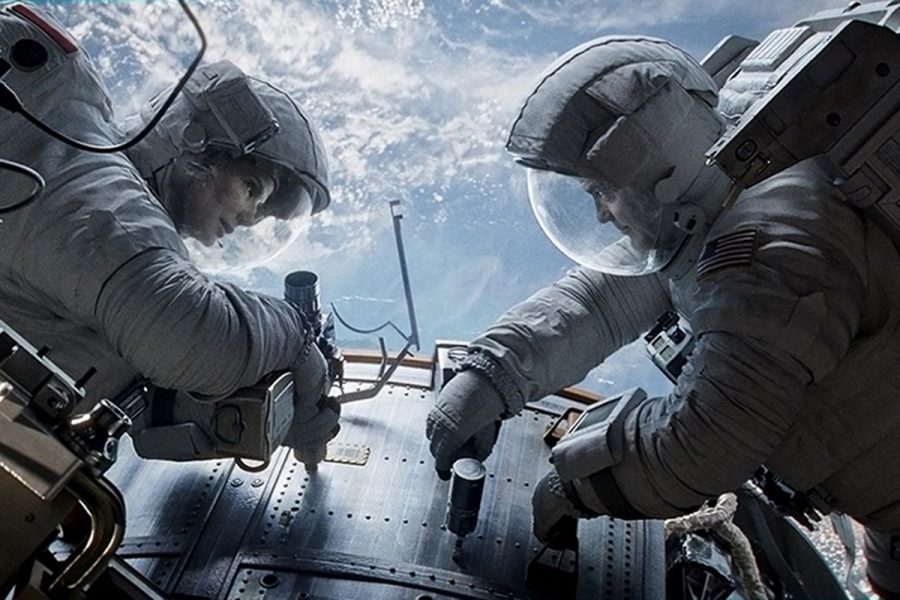 Stuck at an airport, stuck in the room, stuck at a station, but what happens when one gets stuck in the space? Well, that's what the film 'Gravity' will tell you in the most mind-boggling way. A science fiction thriller film, 'Gravity' is an escape story of Dr. Ryan Stone, who is on her first mission to space, and Matt Kowalski, who are hit by debris as they begin their adventure of spacewalking. 'Gravity' is a film that you can't take your eyes off from even for a single minute. There is a twist, suspense, and rejoice at every moment of 'Gravity' that the director, Alfonso Cuaron, has brilliantly depicted.
Read More: Movies Like The Departed