Are you the best version of yourself? Are you willing to go as far as it goes to be at the zenith of where you are? Damian Chazelle's masterpiece tells the story of Andrew Neiman, an ambitious young jazz student at Shaffer Conservatory who wants to get into a studio band is invited by Terrence Fletcher, an abusive jazz instructor who aims to bring out the best in his students by any means possible. Neiman battles the trauma inflicted upon by Fletcher has a conflict with his personal life and the Neiman seems to surrender before he pulls off a miracle with those wooden sticks. The film is an inspiring, deterministic tale of a rise of a young man where the hardships he faces makes our life's look like a piece of cake. Here is the list of movies similar to Whiplash that are our recommendations. You can watch several of these movies like Whiplash on Netflix, Hulu or Amazon Prime.
14. All That Jazz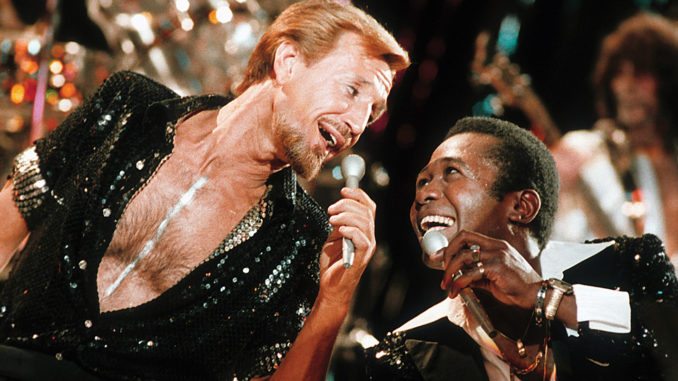 Based on the life of the iconic director and choreographer Bob Fosse who unexpectedly beat the legendary Francis Ford Coppola to bag the Best Director Oscar for Cabaret, Fosse's next musical dwells on the story on the man who's going through Hell in his life. His personal and professional lives are a complete ruckus, driving him to drug-abuse and cocaine addiction. Without them, he wouldn't even have the energy to stand up with his legs. Can he climb up his life from the inevitable pitfall? The drug addictions shown in the movie makes you want to be sober and clean from here on. It is a tale of redemption and tells us how hard it is to take successive failures in life and how to climb up the ladder of hope that someday you will see the light. After all, Life is about falling up seven times and getting up the eighth. Isn't it?
Read More: Movies Like Hacksaw Ridge
13. Rocky (1976)
Besides being a movie about music, 'Whiplash' is also about never giving up. 'Rocky' is a film that epitomizes that attitude. It's a film that knows the pulse of its audience and despite how blatantly sentimental and exploitative it is at places, comes off as an endearingly sincere effort at moving audiences with the sheer power of hope and perseverance. 'Rocky' tells a classic rags to riches story about a struggling boxer whose life takes a turn when he gets a chance to fight heavyweight champion Apollo Creed. Sylvester Stallone makes you fervently root for his character and that in itself is a huge compliment to his touchingly honest performance as Rocky Balboa.
Read More: Movies Like The Butterfly Effect
12. 8 Mile
Eminem fans know about the hardships of Bruce Marshall Mathers and his journey to become a legendary rapper. Still, there are only a handful of people in the world who can sing the supersonic verses of Rap God perfectly. This movie about his life doesn't disappoint his fans and has shown them that he can act well too apart from singing. To play himself on screen didn't need him any training and he pulled it off almost effortlessly. Still, Eminem winning an Oscar for this film while dozing off with his daughter at home explains how his life had an unexpected turn of events which eventually etched his name in the history books.
Read More: Movies Like Coco
11. Hustle and Flow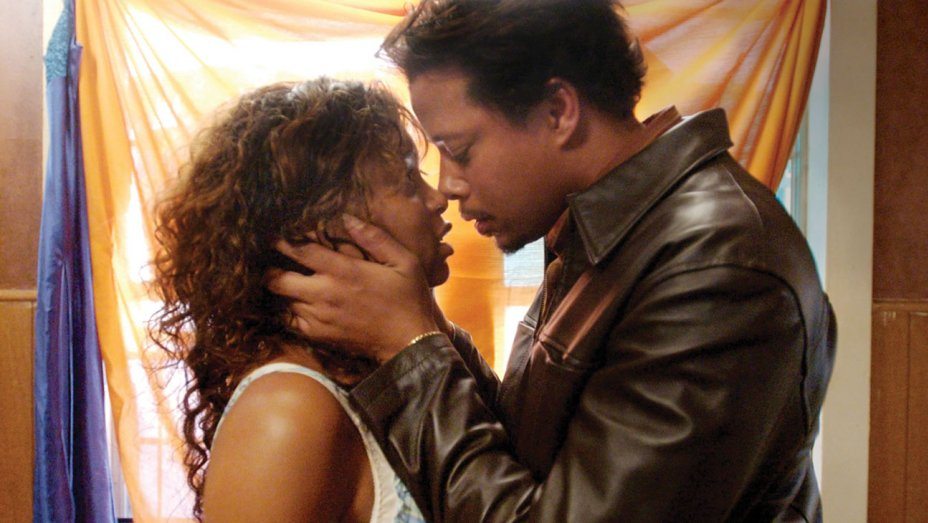 The plot revolves around an aspiring emcee Djay who is trying to make it big and better in the hip-hop industry. Obviously, there will be some people to trip him over and doesn't let him succeed. When a great artist visits his area, he tries to get all the attention he can by any means necessary in a final effort to prove what he is capable of in his life. Can he? Against all odds? Hustle and Flow narrate the story of a man who is at the rock bottom of his life. You'd want to punch some characters in the film and knock the living daylights out of them, but you'd only have to appreciate the characterization of the story and love them and not judge the characters.
Read More: Movies Like Malena
10. Chicago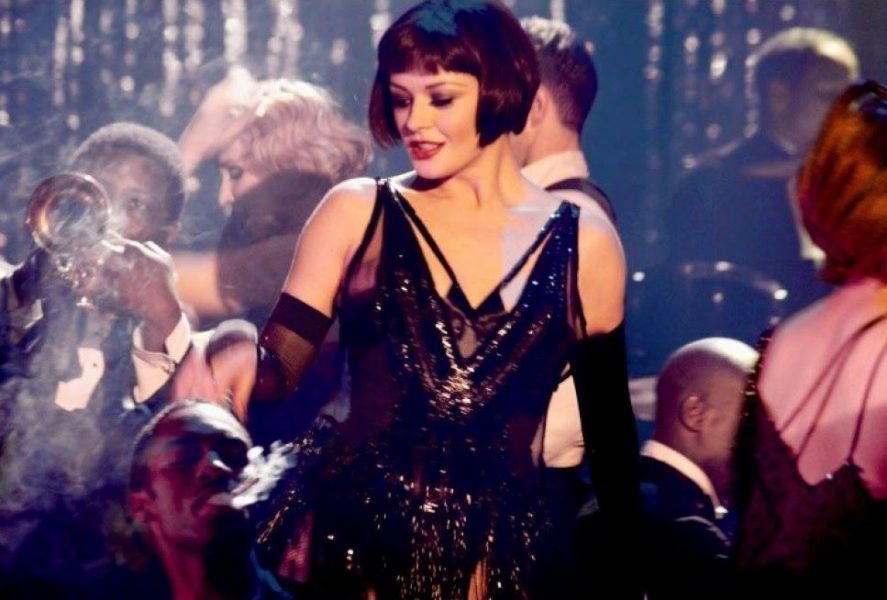 Velma Kelly's ambitious tales of being a murderess captures us in her aura in every frame. The film is filled to the brim with vaudevillian performances and the cries of a woman who is convicted for the murder of a man who just wanted her body. You can't see Richard Gere anywhere like in this film tap dancing and flipping to the exuberant music of John Kander. St in 1920's Chicago, the movie narrates the backstories of virtuous women from different kinds of classes turned bad by the fast life of the city and the ever-growing industrial favor for music. It also depicts the role of jazz music in early 19th century America and how it transformed certain people's lives and gave them a career to look out for.
Read More: Movies Like Back to the Future
9. Awakenings (1990)
Inspired by a real life story about a British neurologist who discovers beneficial effects of the drug L-Dopa. In the film, the doctor, played by Robin Williams, administers it to catatonic patients who are survivors of the 1917-28 epidemic of encephalitis lethargica and manage to bring them back to life. They discover the magic of living life again, in a different time but are soon caught up with the side effects of the drug and fall back to their catatonic state. It's another classic Hollywood tearjerker that delivers a strong, emotionally resounding message with remarkable reverence and truthfulness.
Read More: Movies Like Apocalypse Now
8. Almost Famous
Those are into AC/DC, Axl Rose, Led Zeppelin, Motorhead etc… will find themselves gifted to experience a marvel of a film. Almost Famous is a picture revolving around a high school boy, who gets an opportunity to accompany a rock band on their concert tour and document their experiences for Rolling Stone. The movie goes on and on which gives a distinct feel from the rest in its genre as it tends to the feelings of the ever individual artist in the rock band about one another. Kate Hudson is a beauty to watch out for as she vehemently pours her feelings for Billy Crudup and doesn't shut out anything in her heart.
Read More: Movies Like Flipped
7. Moulin Rouge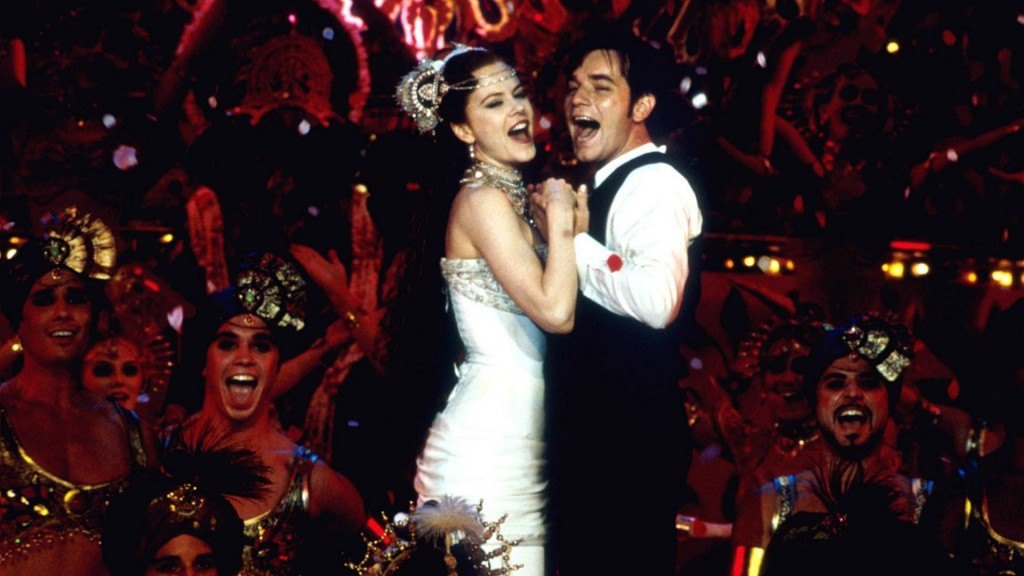 Ewan McGregor and Nicole Kidman might have been Romeo and Juliet respectively in their past lives. Such is the chemistry between the two of them in every space they share together. Inspired by Bollywood romance films as said by the director, Baz Luhrmann, this film promises high soaring jukebox music that rushes our adrenaline with beautiful sets and colorful costume dances. This film inspires love to be reborn again with its music whenever it is down in ourselves with agony and pain.
Read More: Movies Like Memories of Murder
6. Good Will Hunting (1997)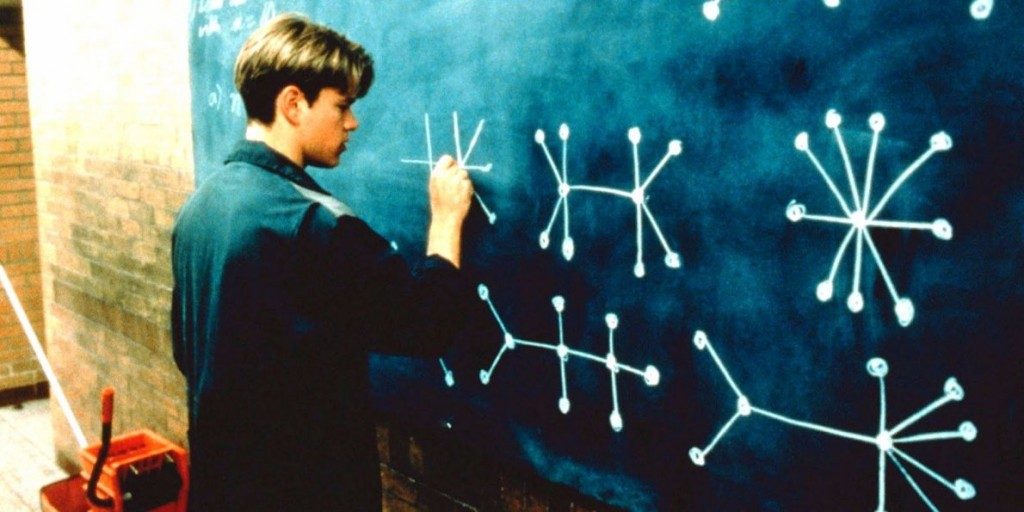 I am not quite sure whether 'Good Will Hunting' would have a resounding impact on me as it did a few years back when I first saw it since my exposure to different kinds of cinema has had a massive influence on my taste. However, it's a film that really touched me with its charm and honesty. The film tells the story of a mathematical prodigy who works as a janitor in a college, occasionally solving complex mathematical equations on boards in college. However, he doesn't realize his true potential and wastes his life, indulging in fights and hanging out with his friends all night. He is discovered by the college professor who turns to one of his old friends who, he believes, could guide the boy on to the right path. Matt Damon is exceptionally good in the lead role but Robin Williams ultimately steals the show with a poignantly funny, moving performance as Sean Maguire.
Read More: Movies Like Bicycle Thieves
5. Aviator (2004)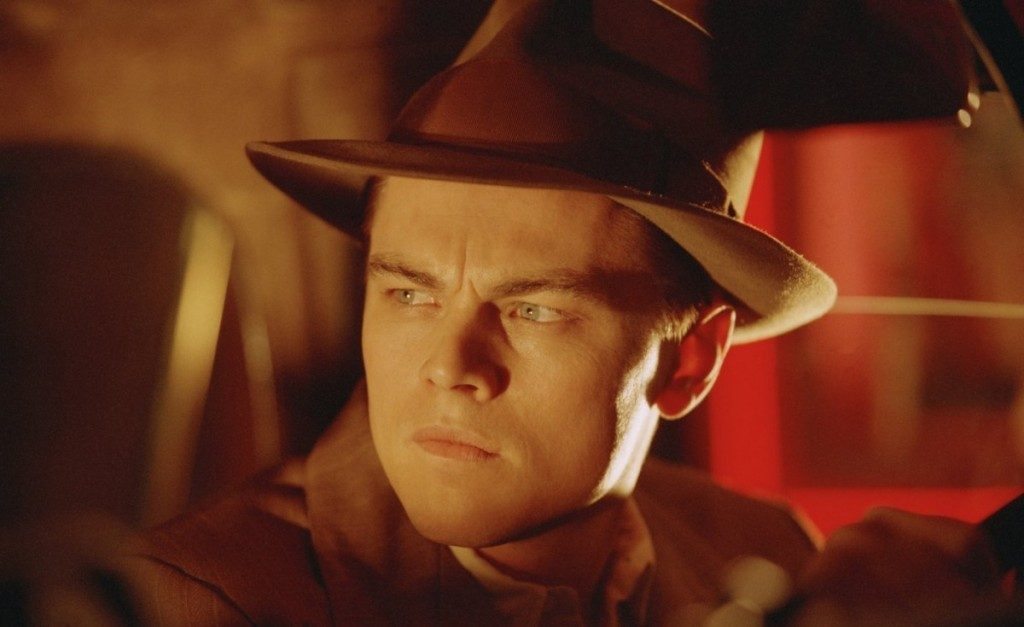 'The Aviator'depicts the life of Howard Hughes, an immensely successful filmmaker and aviation pioneer whose struggle with his own inner demons begin to take a toll on his personal life and his career. Hughes is a hugely ambitious man and a notorious perfectionist who wouldn't bear the tiniest of flaws in his work and demands the very best out of his workers. His personal life, however, is destroyed by his peculiar aversion to germs and OCD which eventually pulls him into the deadly webs of insanity. Like most Scorsese biopics, 'The Aviator' is the story of a man, a human being, in all his flaws, desires, ambitions, told with utmost truthfulness and heartbreaking sincerity.
Read More: Movies Like Scarface
4. Les Miserables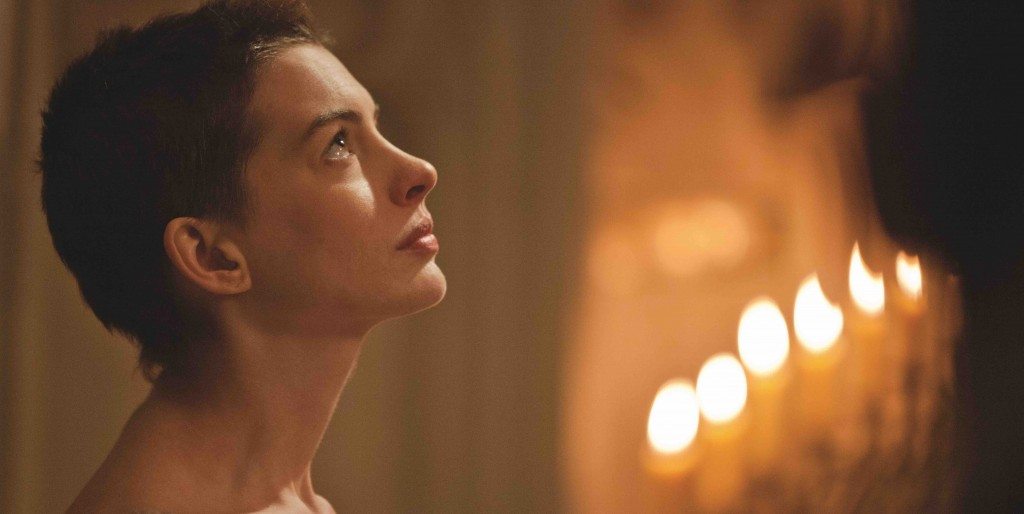 This film can be best described by the spine-chilling performance of Anne Hathaway for which she won an Academy Award. All the dialogues in the movie are sung in the form of songs. Set in 19th Century France, Les Miserables tells the story of Jean Valjean, an ex-convict who decides to turn his life around upon the acceptance by a bishop. He becomes the mayor of a town and must flee from the hands of a vengeful police officer and save the daughter of a mother who was working in his factory which ultimately ends in the 1832 Paris Uprising. The setting of the film is so freakishly real that makes us teleport to then-France. This film is a living example of how a real musical should be made.
Read More: Movies Like The Social Network
3. La La Land
The opening minutes of the movie is what makes it a film-making marvel which makes our adrenaline to go heights and never lets it down. This film marked the footing of a genius in Hollywood, Damian Chazelle. Ryan Gosling and Emma Stone couldn't have been a better pair anywhere but in this film. The final minutes of the film are as equal to the starting sequence which leaves us impressed. Highly energetic, 'stays in our heart' story and characters, this film is only a student in the school where Whiplash is the principal.
Read More: Movies Like La La Land
2. Amadeus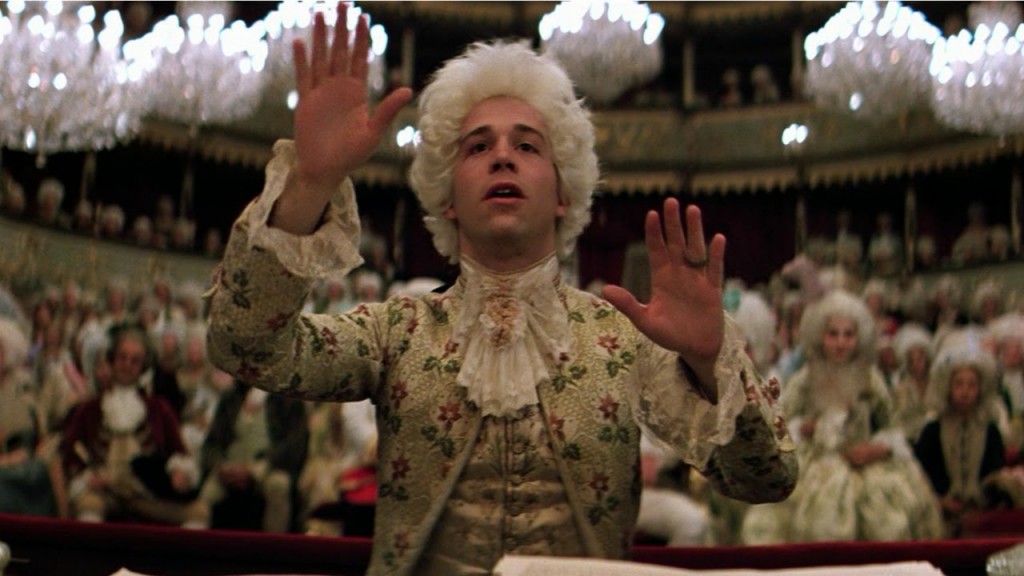 Everybody might have heard of Mozart. Does anybody know his full name? The story follows Wolfgang Amadeus Mozart's fictionalized life story and his jealous vendetta against Antonio Salieri at the court of Emperor Joseph II. Mozart's music is heard in the background throughout the film. The opera scenes shown in the movie gives us goosebumps and how glorifying Mozart's music has been which many of us wouldn't have heard a single piece even now.
Read More: Movies Like The Usual Suspects
1. Birdman
Alejandro Inarritu's dark comedy depicts the tale of Riggan Thomson, a washed-up actor who was famous for playing 'Birdman', a trilogy of the superhero character 20 years ago. Riggan is trying to regain his status as a critical actor in the Hollywood industry through a Broadway production he writes, directs and stars in while being tortured and mocked by an internal voice of Birdman in his mind performing acts of levitation and telepathy. The single-shot camera motion of the entire film grips us firmly with the screenplay and doesn't leave loose ends and waters our mouth as to making us travel the film with every frame. Will Riggan get a shot at redemption? Will all his tantrums on the set and the stage bear fruit at the end? See it for yourself.
Read More: Movies Like Wild Child