Style and appearances are very often changed in Hollywood. Whether it's due to the demands of their upcoming roles or simply fashion related reasons. In fact, appearances are so often changed that half of the time we aren't even aware of how they look naturally.
In this list we will be looking at the best blondes working in Hollywood today. Let me set down a few ground rules before we get into the list. The Actress has to be naturally Blonde. Yes that's all that is.
Stars including Charlize Theron, Scarlett Johansson, Reese Witherspoon are all famous for their blonde hair, but have been left out because they are not 'naturally blonde'. Expect surprises in the list. The list is in no particular order:
1. Amy Adams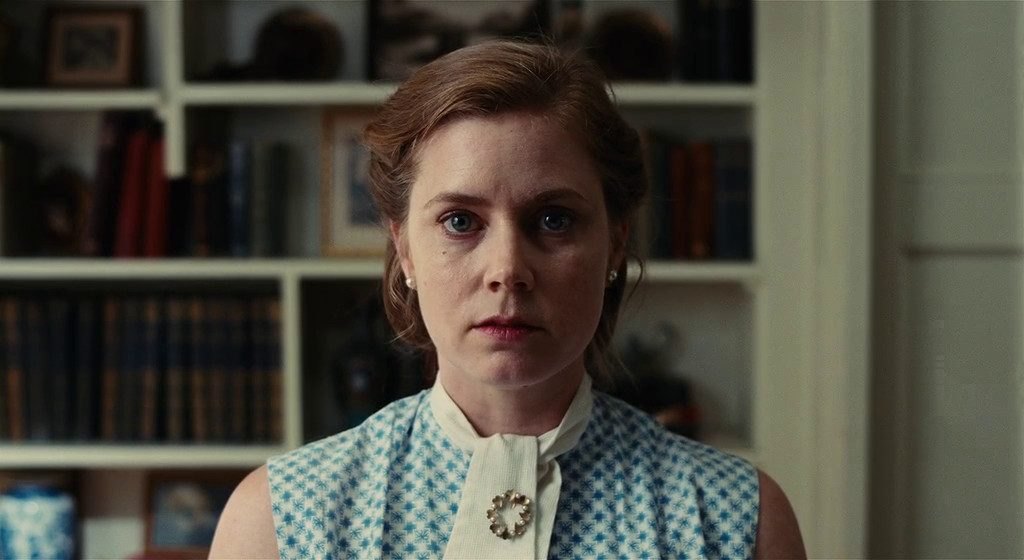 'What? I didn't know she was a naturally blonde'. Yes that's exactly your reaction. Famous for being a red head, Amy Adams is one of the finest actress we have today. Every since her debut in 'Drop Dead Gorgeous', her career has grown bigger and bigger and now enjoys superstardom.
She has received Five oscar nominations so far in her career and looks to be winning one very shortly. Standout performances include Arrival, American Hustle, The Fighter, The Master and Doubt.
Read More: Actors Who Played Batman the Best
2. Kate Winslet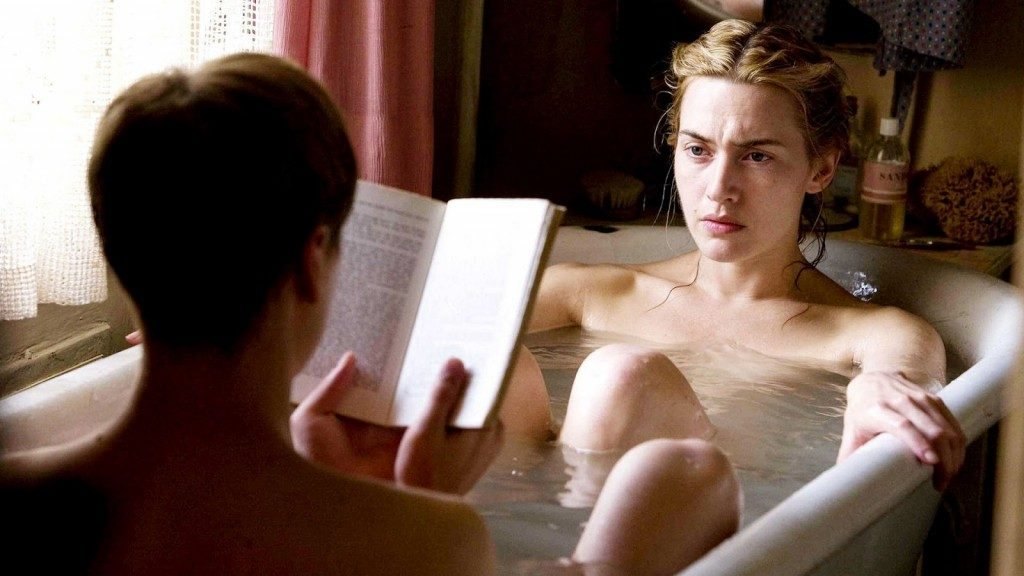 Many would say Kate Winslet is the best actress of this generation, and it would be hard to argue. Winslet has delivered countless brilliant performances and is not looking to be slowing down anytime soon.
Winslet is what you call a natural 'dirty blonde' although like most great actors do, she chameleons into her character. With different hair colours she has delivered a wide range of performances. Different contrasted colours in Eternal Sunshine of the spotless Mind, redhead in Titanic, blonde in Revolutionary Road and many more.
Read More: Actors Who Played Gangsters the Best
3. Cate Blanchett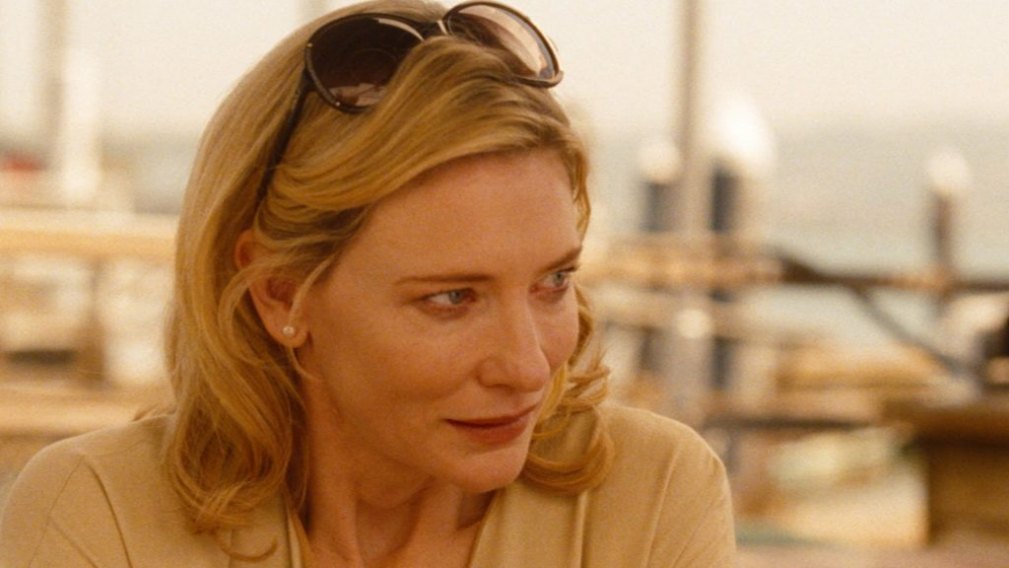 Cate Blanchett is one of those actresses who get so deep into their part that you hardly even notice the color of their hair. Like every other actress, she has experimented with the color of her hair, but she is a natural blonde.
Cate Blanchett is easily one of the greatest actresses in cinema history and easily the finest of her generation. Like Hepburn and Jane Fonda before her, and alongside the greatest of all time Meryl Streep, Blanchett brings a ferocious intelligence to each role, one that you can see her in her eyes. She gives herself completely over to each part she plays. With honesty and conviction, she makes the role her own, and there is no visible "acting"…she becomes the character.
Read More: Actresses Who Played Prostitutes the Best
4. Naomi Watts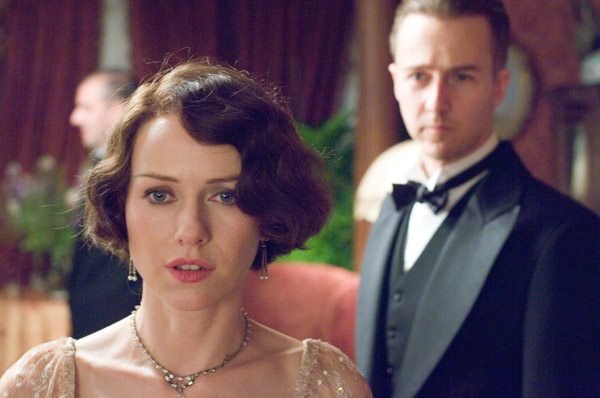 With a poignantly expressive face, deep blue eyes, blonde hair and a subtle classy demeanor, Naomi Watts exudes an old worldly charm, but it's her ingrained versatility and penchant for playing complicated woman undergoing transformative changes that will allow Naomi Watts to go down in history books as one of the greatest actresses of her generation.
Read More: Best Superhero Actors of All Time
5. Kristen Stewart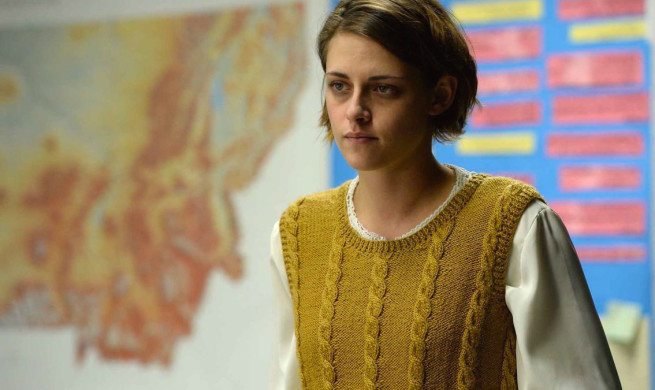 After being the victim of all 'bad acting jokes' and 'expressionless memes' after the Twilight Series, Kristen Stewart has redeemed herself quiet impressively. Stewart's career took off quiet early with films like 'Panic Room', 'Speak' and 'Catch That Kid'. She however reached superstardom when she was casted as Bella Swan in the Twilight series. Kristen has however surprisingly taken the 'Indie' path and has done herself justice with roles such as Cafe Society, Personal Shopper and Certain Women. The most surprising thing about Stewart is however, that she is actually a Natural Blonde.
Read More: Worst Actors Working Today
6. Emma Stone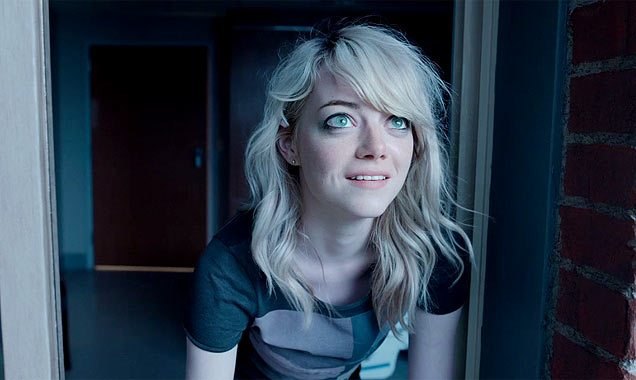 Emma Stone started her film career in Superbad (2007) and dyed her hair under the advice of director Greg Mottola who thought it made her seem edgier. Emma Stone is originally or say naturally blonde. So Gwen Stacy's hair is actually Emma Stone's hair.
Emma Stone has proved herself to be one of the finest actress working today. Her moving performance in La la land deservedly won her the oscars and cemented her legacy. At just 29, she has already become a veteran in the industry with a resume that includes Zombieland, Birdman, Easy A, Battle of the Sexes and Crazy Stupid Love.
Read More: Best Young Actresses Under 30
7. Michelle Williams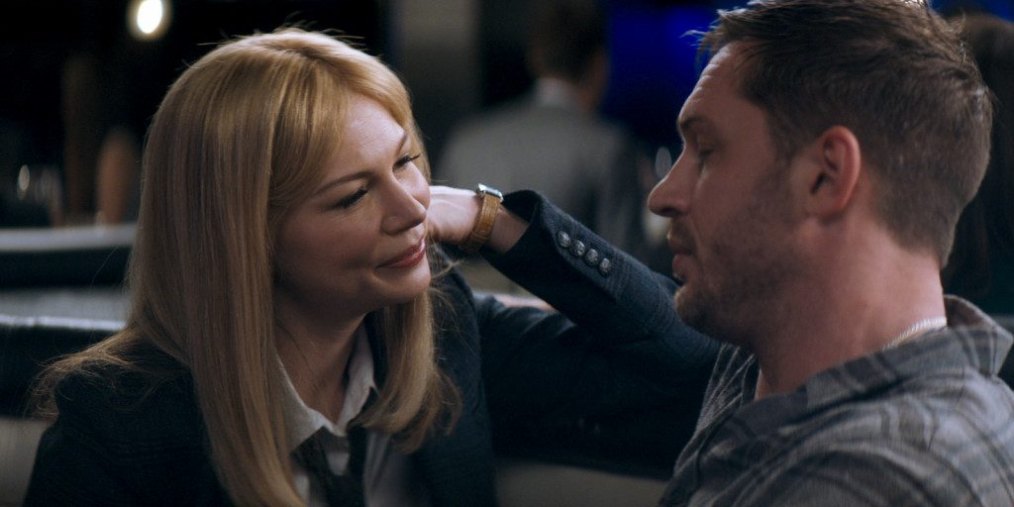 I have always said that Michelle Williams is the most underrated actress of this generation. William was formerly married to the Late Heath Ledger, and like her ex husband, she will be remembered as one of the greats. Unlike the other women on the list, Williams has proudly rocked her natural blonde in most of her films.
Michelle Williams in Blue Valentine is one of the greatest performances of the century and placed her among the acting giants. She was great in Manchester by the Sea despite her limited screen time.
Read More: Richest Actors in The Marvel Cinematic Universe
8. Jennifer Lawrence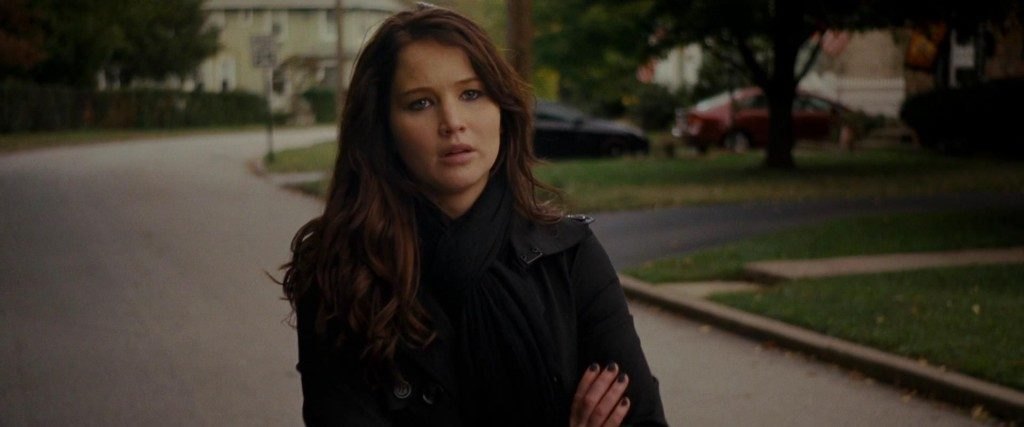 Ever since her breakthrough role in 'Winter Bone', Jennifer Lawrence has taken Hollywood by storm. With a resume that includes giant film franchises like Hunger Games and X-Men series, as well as Indie darlings such as Silver Lining playbook and Joy, Lawrence has proven to be one of the biggest stars in the land of Hollywood. Add to that, four Oscar nominations and a win at the tender age of 27, surely does indicate her success.
Lawrence has had different hair colours throughout her career, but deep down inside she is a natural blondie.
Read More: All Hannibal Lecter Performances, Ranked from Worst to Best
9. Angelina Jolie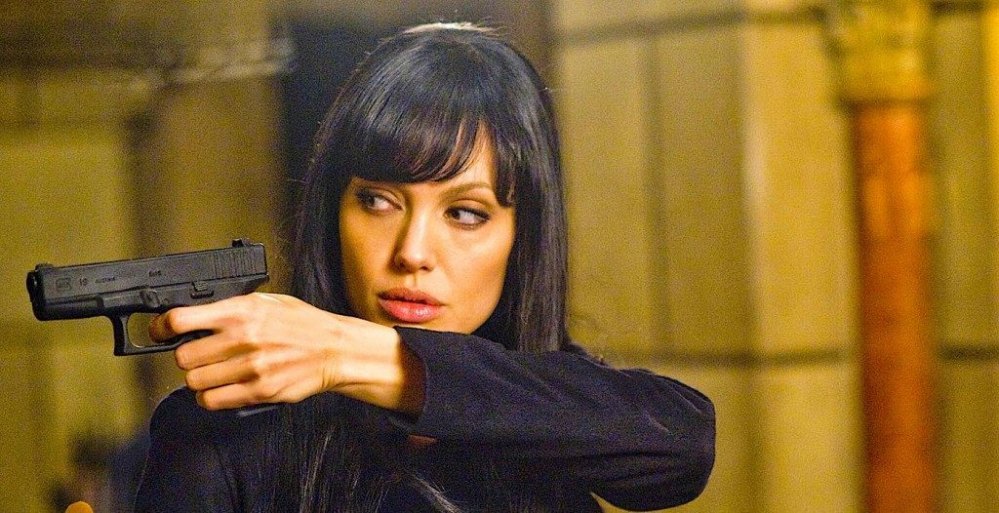 This is by far the biggest surprise on the list. Perhaps the most recognisable face in the whole of Hollywood is secretly a natural blonde. Ever since she was four, her mother would constantly dye her hair darker, and turns out as she grew older, she's seemed to gotten used to it.
Jolie is one of the most famous and powerful female celebrity alive today. Her onscreen work has garnered much attention in the past with several Academy Award and Golden Globe nominations. Jolie is much beloved for her philanthropy work off the screen too.
Read More: Famous Actors Who Started Out As Porn Stars
10. Margot Robbie
Margot Robbie got her big break in 2013 after appearing in Martin Scorcese's 'The Wolf of Wall Street' opposite Leonardo DiCaprio. She has since been one of the most sought after actress in the world. The blonde actress is born and raised in a farm in Queensland Australia.
Robbie has proven her role in Wolf of Wall Street was not a mere fluke as she has gone to receive an Academy Award nomination for her role in 'I Tonya'.
Read More: Actors Who Won Oscars For Their First Movie
11. Elle Fanning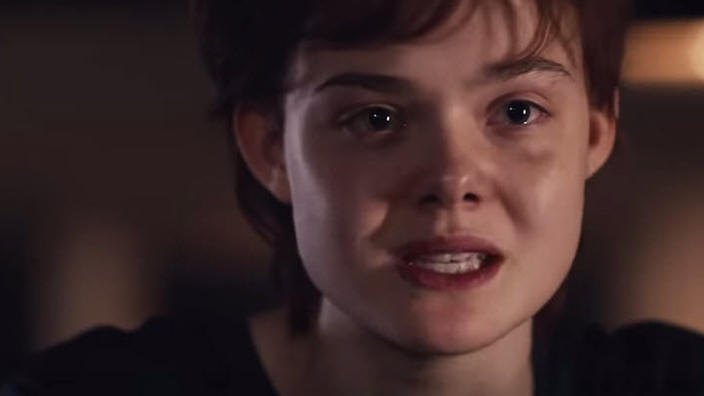 Elle Fanning is the youngest and most interesting actress in the list. At just 20, Fanning has made some of the boldest career choices and delivered masterfully just about every time. Elle's elder sister (Dakota Fanning) also came to the spotlight as a young kid with films like 'I am Sam'. But it is safe to say that Elle has already far surpassed her sister's achievement.
Read More: Actors Who Played Supervillains the Best
12. Sofia Vergara
The Colombian Actress has been rocking the brown hair for so long now, it comes as a surprise that she is actually 'Naturally Blonde'. Most well known for her role in the ABC series 'Modern Family', she is today one of the highest paid actresses on Television. Her role in Modern Family has received many warm receptions and also led to four Golden Globe nominations and four Emmy Award nominations. Sofia Vergara has fantastic comedy timing, and knows exactly how to use her accent for comedic effect. Her success in television has landed her many films including 'The Smurfs', 'New Years Eves', 'The Three Stooges'.
Read More: Highest Paid Actors For One Film