Reese Witherspoon is an American actress, producer, and entrepreneur. She has received many illustrious awards which include an Academy Award, a Primetime Emmy Award, a BAFTA Award, a Screen Actors Guild Award, two Golden Globe Awards and two Critics' Choice Awards.
Witherspoon made her professional screen debut in 'The Man in the Moon' in 1991. She then followed with starring roles in 'Desperate Choices: To Save My Child' in 1992, 'Jack the Bear' in 1993, 'Freeway' in 1996, and 'Pleasantville' in 1998. For her portrayal of Tracy Flick in the black comedy 'Election' in 1999, she was nominated for a Golden Globe Award. She achieved critical acclaim for her role as Elle Woods in the comedy-drama 'Legally Blonde' in 2001, for which she also received her second Golden Globe nomination. In 2002, she starred in the romantic comedy 'Sweet Home Alabama', which became a commercial success.
In 2005, Witherspoon's portrayal of June Carter Cash in the biographical musical film 'Walk the Line', garnered her critical acclaim and the Academy Award for Best Actress. She has since starred in 'Legally Blonde 2: Red, White & Blonde', 'Monsters vs. Aliens', 'Water for Elephants', and 'Sing' in 2016.
In 2014, Witherspoon portrayed the role of Cheryl Strayed in the drama 'Wild', which garnered acclaim and a second nomination for the Academy Award for Best Actress. In 2017, she co-produced and starred in the HBO drama series 'Big Little Lies', for which she received two Primetime Emmy Award nominations for Outstanding Lead Actress in a Miniseries or a Movie and Outstanding Limited Series, winning the latter as a producer.
At this point, the question that might be circling your mind is what is the next Reese Witherspoon project? Well, the good news is that we have a clear answer to that question. Here's the list of upcoming Reese Witherspoon films and television shows scheduled to release in near future.
10. The Morning Show (2019-)
'The Morning Show' offers an inside look at the lives of the people who work for Morning News shows, exploring the unique challenges faced by the men and women who carry out this daily televised ritual. Yes, this is going to be talked about a lot due to the involvement of Reese Witherspoon and Jennifer Aniston. Did we mention Steve Carrell is also in it?
The story basically follows Alex Levy who runs The Morning Show, a popular news program from Manhattan that enjoys high ratings and is believed to have changed the face of American morning television. A long partnership comes to an end when her partner for 15 years, Mitch Kessler, is fired amidst allegations of sexual harassment. Alex suddenly finds herself fighting for her job to retain the position of the top newsreader. Things become more complicated due to the rivalry she shares with Bradley Jackson, an aspiring journalist aiming for Alex's place. The series is slated to air on November 1, 2019.
9. Truth Be Told (2019-)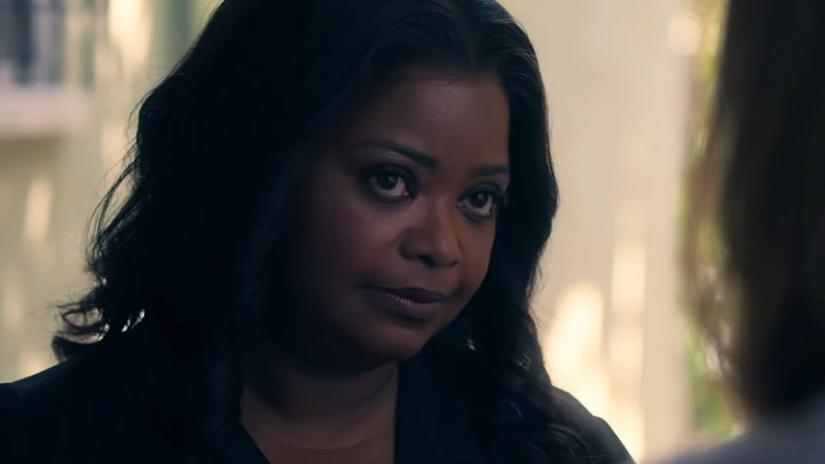 'Truth Be Told' is an upcoming American drama series that is based on the novel 'Are You Sleeping' by Kathleen Barber. It is being made for Apple Tv, by Nichelle Tramble Spellman, who is also attached as the writer and an executive producer.
The series stars Octavia Spencer in the role of Poppy Parnell, a true-crime podcaster who is called to look into the case of Warren Cave, a convicted serial killer, who she incriminated after he supposedly murdered the father of two identical twins. However, Parnell soon finds that the story goes deeper than she expected, and on her voyage to find the truth, the lines between guilt and innocence get extremely blurred, especially after Cave confesses that he was framed for the murder.
The series has Reese Witherspoon attached as an executive producer and is slated to be released on December 6, 2019.
8. Legally Blonde 3 (2020)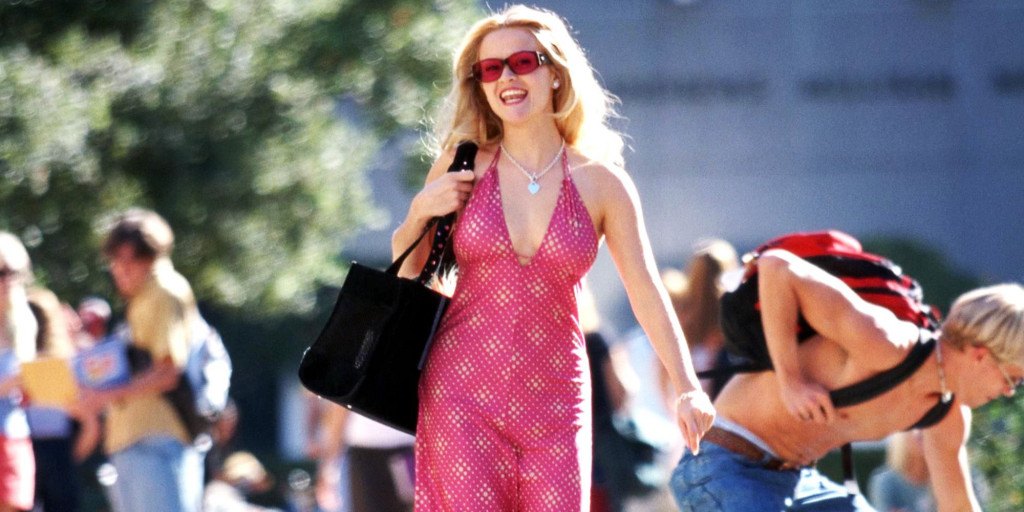 Reese Witherspoon will once again reprise her role as the sorority sister-turned-lawyer in a new addition to the 'Legally Blonde' series, 'Legally Blonde 3'. She will also produce the movie along with Marc Platt and Platt Productions president Adam Siegel. Jamie Suk is directing the movie. Writers Kirsten Smith and Karen McCullah have been roped for the script. McCullah had also written the script for the original 2001 film. 'Legally Blonde 3' will release on May 8, 2020.
Read More: Upcoming Halle Berry Movies
7. Little Fires Everywhere (2020-)
Reese Witherspoon will next be seen in a drama miniseries she helped create herself, 'Little Fires Everywhere'. It is based on the book of the same name written by Celeste Ng that is set to consist of eight episodes and premiere on Hulu. The series stars Reese Witherspoon and Kerry Washington. Both ace actresses will also executive produce the series.
'Little Fires Everywhere' is expected to be a complex family drama that explores the upturns and downturns in the supposedly perfect Richardson family where an enigmatic mother and daughter somehow upend their lives. The story further explores the weight of secrets, the nature of art and identity, the pull of motherhood and also the apparent danger involved in tweaking the rules to avoid disastrous situations.
Read More: Upcoming Emma Roberts Movies
6. Sing 2 (2021)
The 2016 animated movie 'Sing' is getting a sequel titled 'Sing 2'. Not much is known about the project at this time, except for the fact that it is intended as a sequel to the first movie. Therefore, we might get some hints about the plot from the first film itself. 'Sing' saw a group of animals entering a singing competition hosted by a koala in an attempt to save his theater.
While the theater is saved ultimately at the end of the movie, 'Sing 2' could see the animals putting up performances there to keep the business thriving. They might face competition from some new entertainment business, which will have them putting their heads together to stay ahead. Reese Witherspoon appears as Rosita the pig in the first movie. The actress will be lending her voice to the character again.
While Rosita's husband did not acknowledge and support her talent in 'Sing', until the very end, when she performed Taylor Swift's "Shake It Off", he will surely be paying more attention to her singing potential in 'Sing 2'. It remains to be seen if Rosita's husband plays a larger part in supporting her dreams, or if the courageous pig decides to go her own way. The movie is slated to be released on July 2, 2021.
5. Tinker Bell (TBA)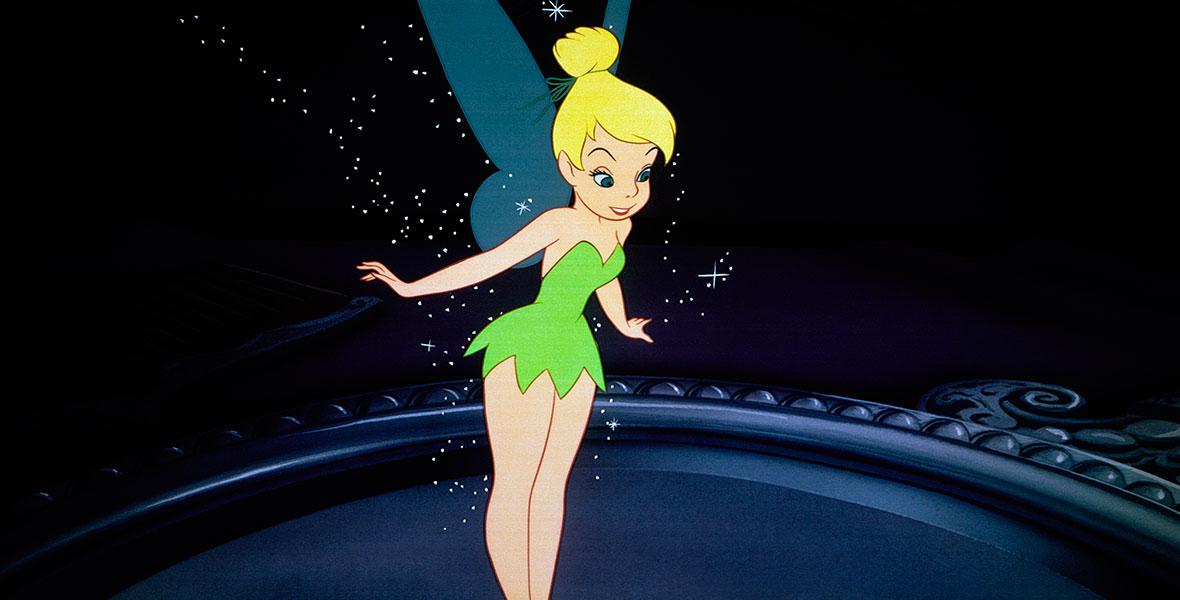 It has been quiet for a while since Disney confirmed the news that 'Tinker Bell' was actually getting made. No further news has broken out since then. From what we know, Reese Witherspoon was attached to produce and star in Disney's live-action reboot, focused on the story of Tinker Bell. Victoria Strouse is penning the script for 'Tinker Bell'. We hope that the movie does come out really well since the movie has the perfect lead in the form of Reese Witherspoon as Tinker. The blonde has absolutely all it takes, physically and mentally to make this movie an immense success.
Read More: Upcoming Daniel Radcliffe Movies
4. Wish List (TBA)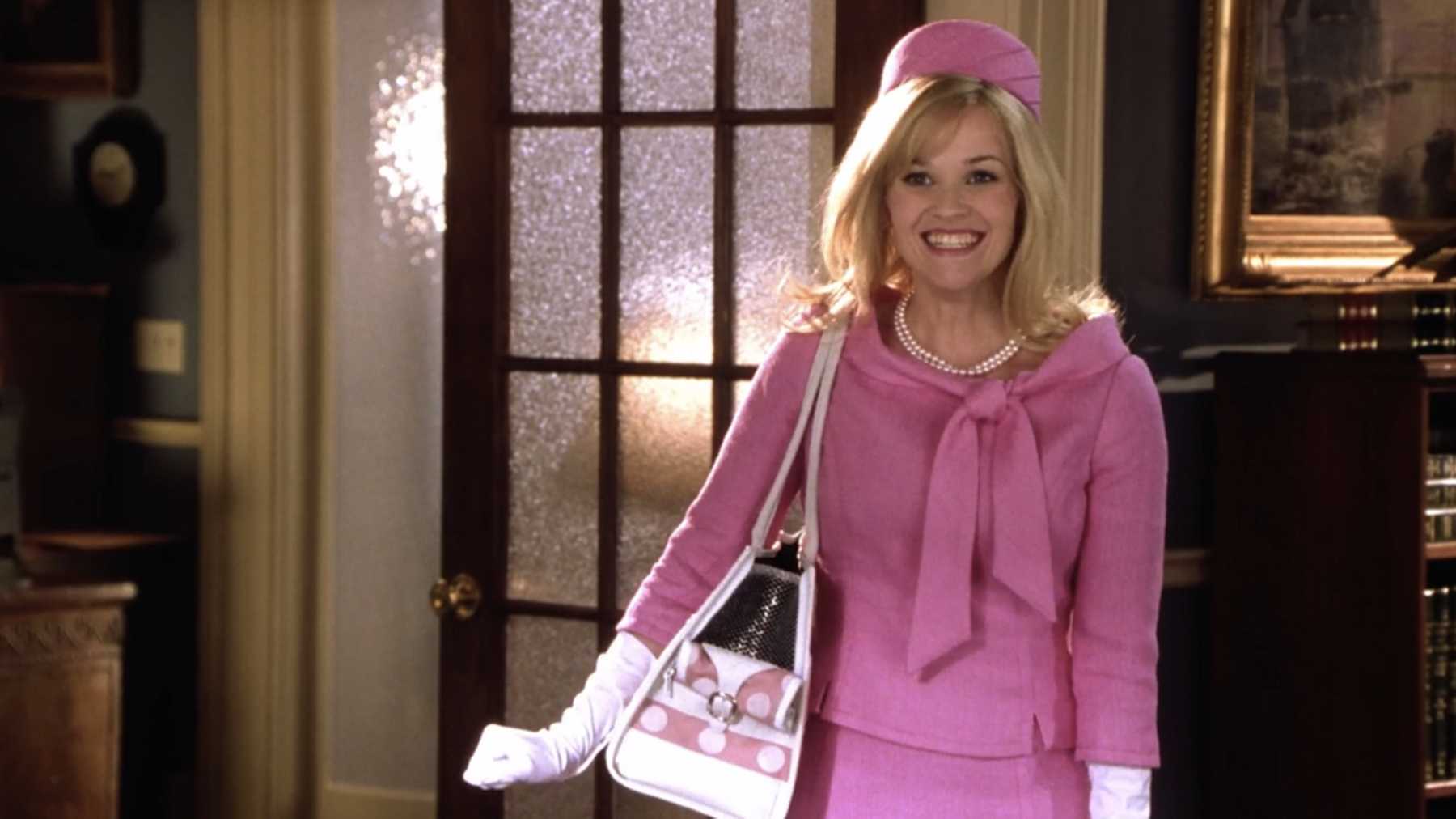 'Wish List' is an upcoming Disney fantasy comedy that tells the story of a young girl who makes ten wishes at a magical wishing well. She drops her coin after that, but the coin never reaches the bottom. Believing that her wishes did not come true, the girl eventually grows up, losing her childlike innocence and becoming an ambitious and career-driven woman.
However, when her coin finally reaches the bottom of the well, she has to deal with the ramifications of all the wishes of a 10-year-old coming true. The movie was originally meant to have a male star in the lead, but now Witherspoon will be playing the protagonist. We are sure she will deliver an extremely memorable performance in the film.
Read More: Upcoming George Clooney Movies
3. Eleanor Oliphant Is Completely Fine (TBA)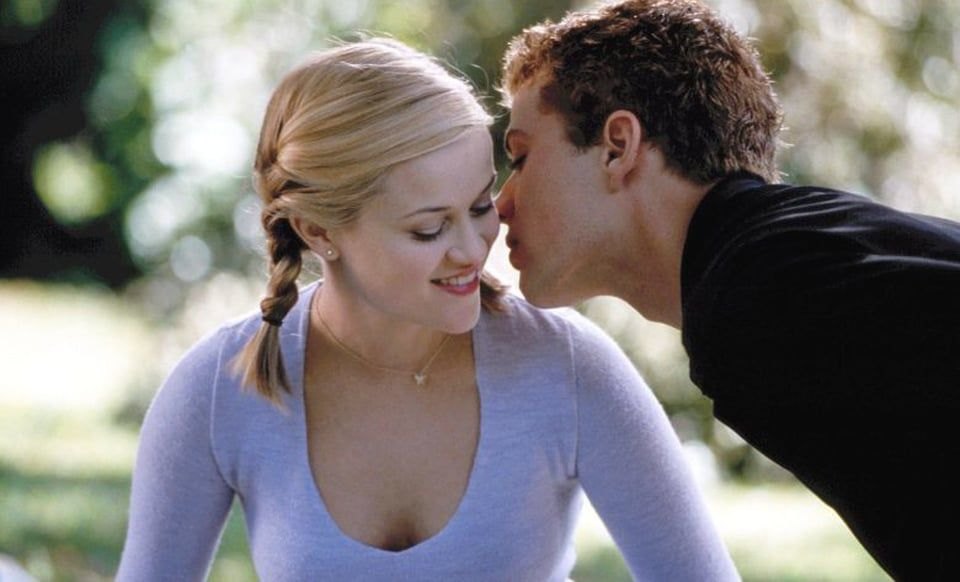 'Eleanor Oliphant Is Completely Fine' is rumored to star Reese Witherspoon as a woman who is in on the journey of realizing that the only way to live is by opening up your heart to others. No other details about the project are known yet.
2. Truly Madly Guilty (TBA)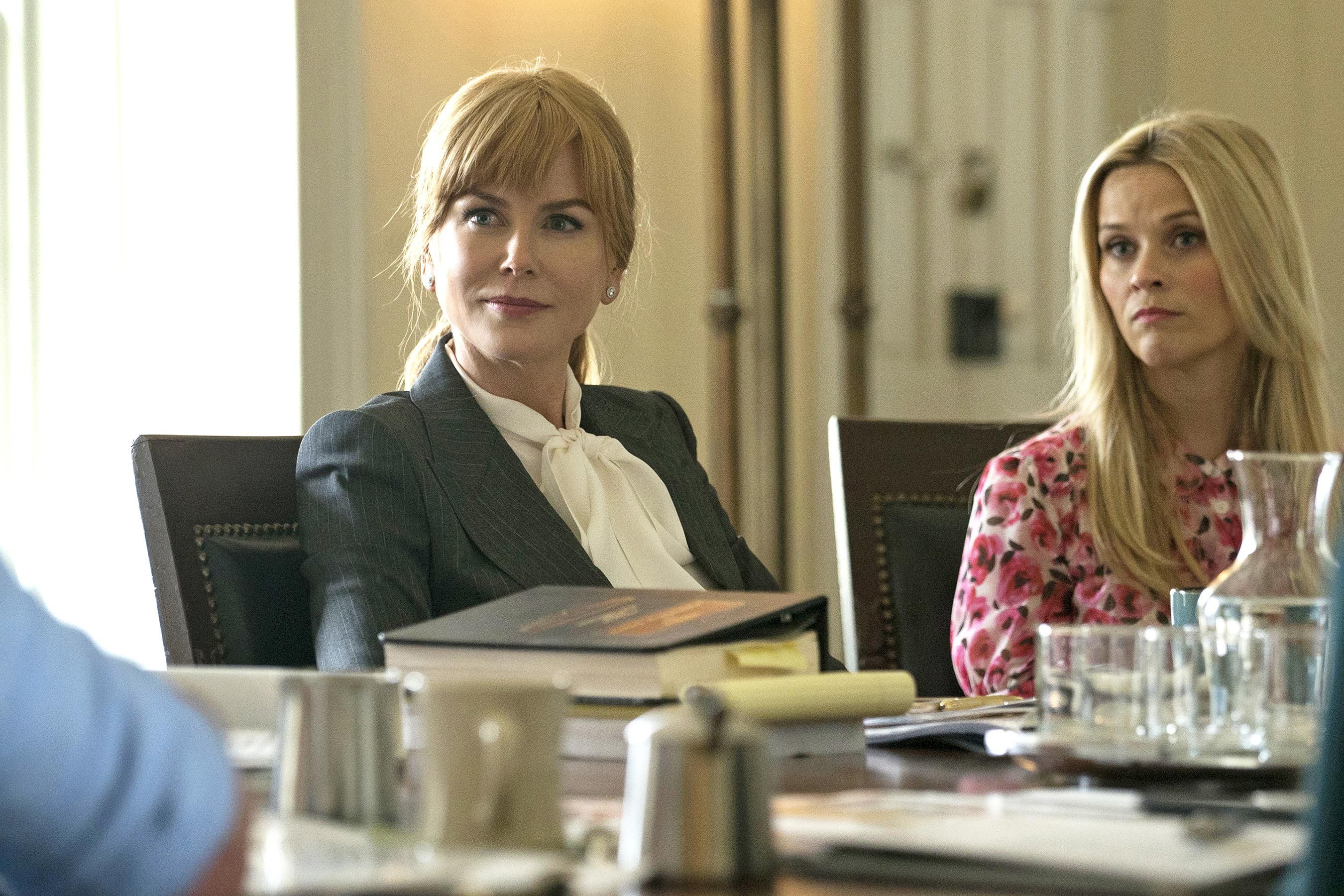 Announced in May of 2017, 'Truly Madly Guilty' is an adaptation of Liane Moriarty's novel of the same name which is about three married couples who, in Australia, attend a backyard barbecue that goes horribly wrong. Reese Witherspoon and her Pacific Standard production company are reteaming with Nicole Kidman and her company Blossom Films for the film's production.
Read More: Upcoming Kate Winslet Movies
1. Untitled Peggy Lee Project (TBA)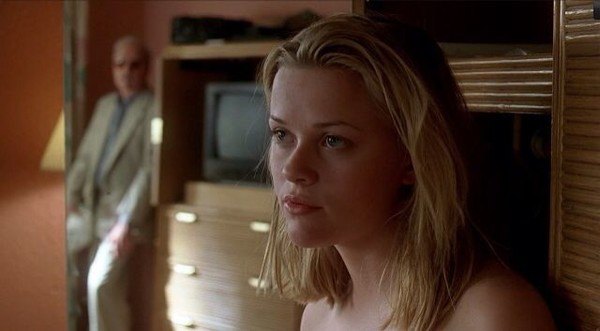 An upcoming Peggy Lee project is in the works but it does not have a working title yet. The film is being helmed by Todd Haynes and is expected to explore the personal and professional life of Peggy Lee, the singer whose career spanned for decades with her first single coming out in 1942.
Reese Witherspoon is attached to produce, which makes sense since the actress has always championed that Hollywood should be telling more stories about women, which was ignored by people in power. This motivated her to start her own production company where she prefers to choose tales about women.
ALREADY RELEASED
11. Big Little Lies (2017-)
'Big Little Lies', debuting in 2017, is a TV series starring Reese Witherspoon, Nicole Kidman, and Shailene Woodley as three mothers of first graders with troubled emotional lives who get embroiled in a murder investigation. Under the seemingly idyllic lives of the residents of the small seaside town, there lurks darkness. As the series progresses, we are given glimpses into the cracks in the domestic lives of these women. While the first season is not as much a whodunnit as a whydunnit, the second season sees the women double down on their efforts to protect their secret.
'Big Little Lies' proves that nothing is as it appears and the seemingly innocent and dedicated mothers are often willing to go to any lengths to protect their families and their way of life. The show has already given us two great seasons and we cannot wait to see what the third season has in store since Season 2 ended on the tense note of the women deciding to go to the police with what might be the truth.