Since the inception of Dreamworks, Marvel Studios was the first independent movie studio. Twelve years down the lane The Marvel Cinematic Universe, another name for the studio, is undoubtedly the most successful media franchise out there. It resurrected the Marvel Studios and brought to life characters that were legends in comics. The Universe would not have been possible without the presence of actors that were vital to the characters that otherwise existed only in comics. Here is a list of richest actors that took Marvel to the heights it was set to achieve.
15. Don Cheadle ($35 Million)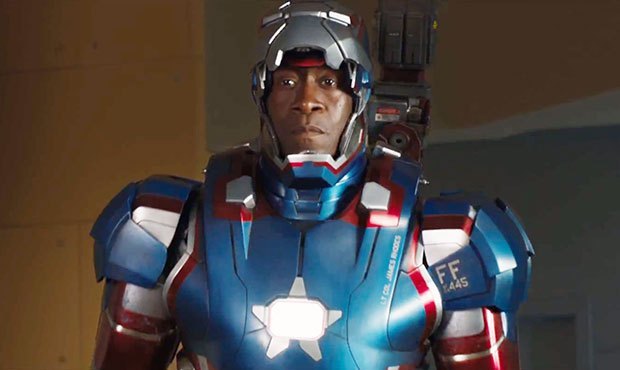 Don Cheadle replaced Terrence Howard, and played Col. James 'Rhodey' Rhodes, in the next installation of Marvel's rock-solid foundation lead by Marvel's very own billionaire, playboy, genius, philanthropist Tony Stark. Howard wasn't missed by fans at all as Cheadle's War Machine (Iron Man 2) followed by Iron Pariot (Iron Man 3) won the audience over. His role was deemed pivotal as the Universe headed into the Phase Three with Captain America: Civil War (2016) when Rhodey takes a hit for Tony and tears the Avengers apart as they fight each other off. His presence has been central to the events in the MCU which makes his presence vital to the franchise.
With Iron Patriot going down, we might not be seeing the Patriot in the upcoming movies but this Golden Globe Award winner has already left a legacy that needs to be applauded. No wonder he's worth $35 Million.
Read More: Worst Actors Working Today
14. Jeremy Renner ($35 Million)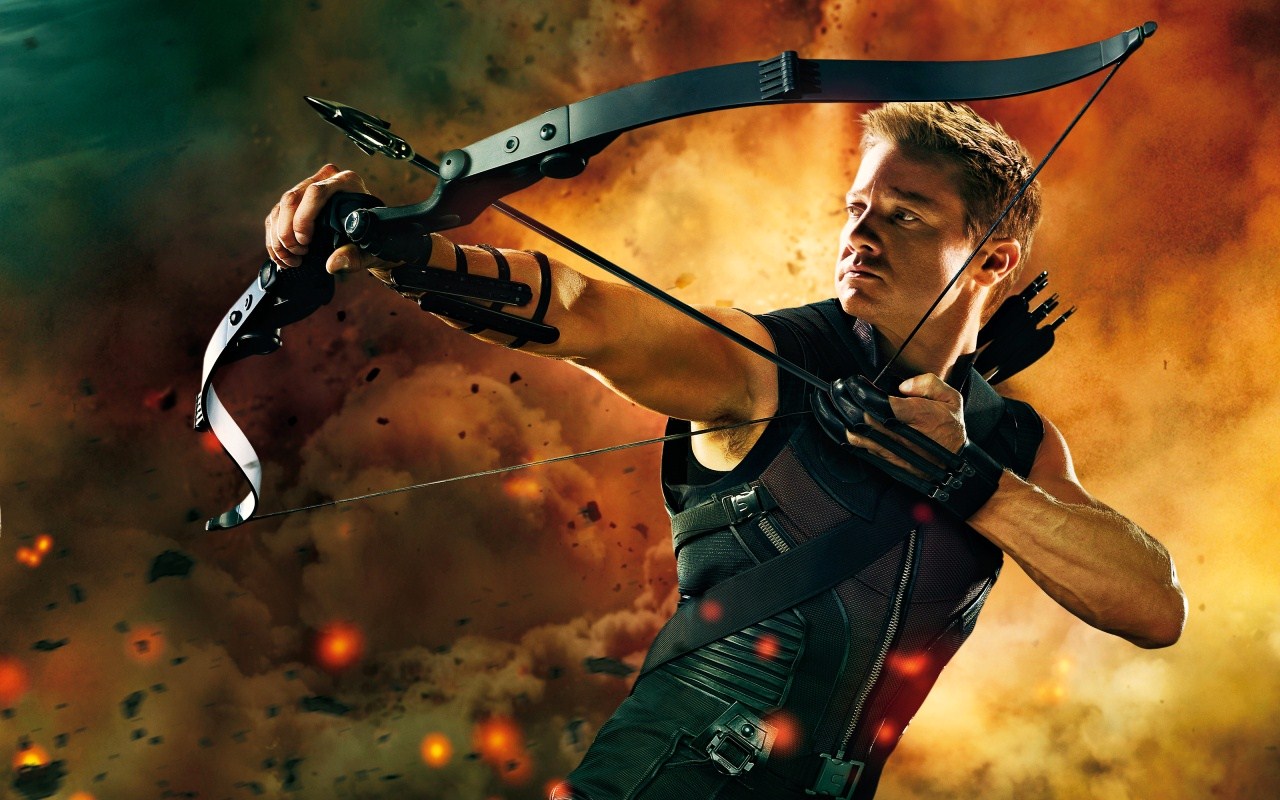 Jeremy Renner has been around in Hollywood for a long time now and his presence cannot go unnoticed in the most decorated Assembly of Superheroes. Having starred in the Academy Award winning movie 'Hurt Locker (2008)' and the critically acclaimed 'Arrival (2016)', this is the person to approach for action movies. Although Hawkeye has been undermined in the MCU, his presence keeps the Avengers together. He shares the net worth equal to Cheadle in our list as we see who's worth the most in this extravaganza of superheroes.
Read More: All Hannibal Lecter Performances, Ranked from Worst to Best
13. Chris Evans ($40 Million)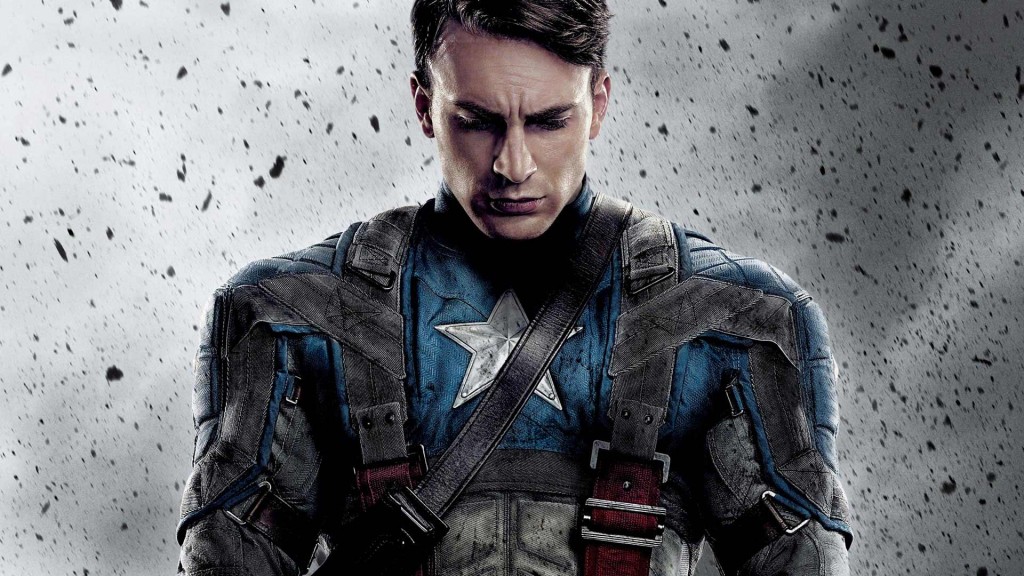 Perhaps the most principled and moralistic superhero out there, Captain America, has won everyone over. Chris Evans in his brilliant portrayal of Cap keeps the character gritty. He started his career with the television series, Opposite Sex (2000) and has been a part of a lot of films. However, Captain America is not the only Marvel Character he has portrayed. He played the Human Torch in the Fantastic Four (2005) and the 2007 sequel.
Within four years he got cast as Marvel's most patriotic character, Steve Rogers who initially was a lean and weak guy and in an experiment became the greatest hero for a country. He has starred in all of the Avengers installations and in the stand-alone Captain America flicks. He's contracted to three more Marvel movies, so his net worth is not going down anytime soon.
Read More: Famous Actors Who Started Out As Porn Stars
12. John Christopher Reilly ($45 Million)
Marvel never falls short when it comes to legendary actors. In the extraordinary line-up of stars, we have John C. Reilly who plays Rhomann Dey in the Guardians of the Galaxy (2014). Despite his puny role and scanty lines, he made his mark with puns that made his presence clear as always, doing what he does best; being a twat when things were serious.
Having appeared in over fifty movies now, this actor stands apart in terms of versatility and an exhilarating screen presence, however short his role is. Having saved movies like Kong: Skull Island (2017) from being a bland piece of action/ adventure bogus; this actor, comedian, singer worth a hefty $50 Million is another diamond studded into the Marvel extravaganza.
Read More: Actors Who Won Oscars For Their First Movie
11. Glenn Close ($50 Million)

The star studded streak does not seem to end as Glenn Close made an appearance in the Guardians of the Galaxy (2014) and Guardians of the Galaxy Vol. 2 (2017) as Nova Prime of the Nova Corps. This veteran actress has been regarded as the finest actress of her generation with six Academy Award nominations, four Golden Globes and three Emmy Awards, her presence in the Marvel fleet is another silver lining.
Her enticing charm started almost forty years ago and turned into a career that got her not only accolades but a place in the American Theater Hall of Fame. $50 Million seems like a lot less for what she has achieved and still is.
Read More: Actors Who Played Supervillains the Best
10. Ben Kingsley ($60 Million)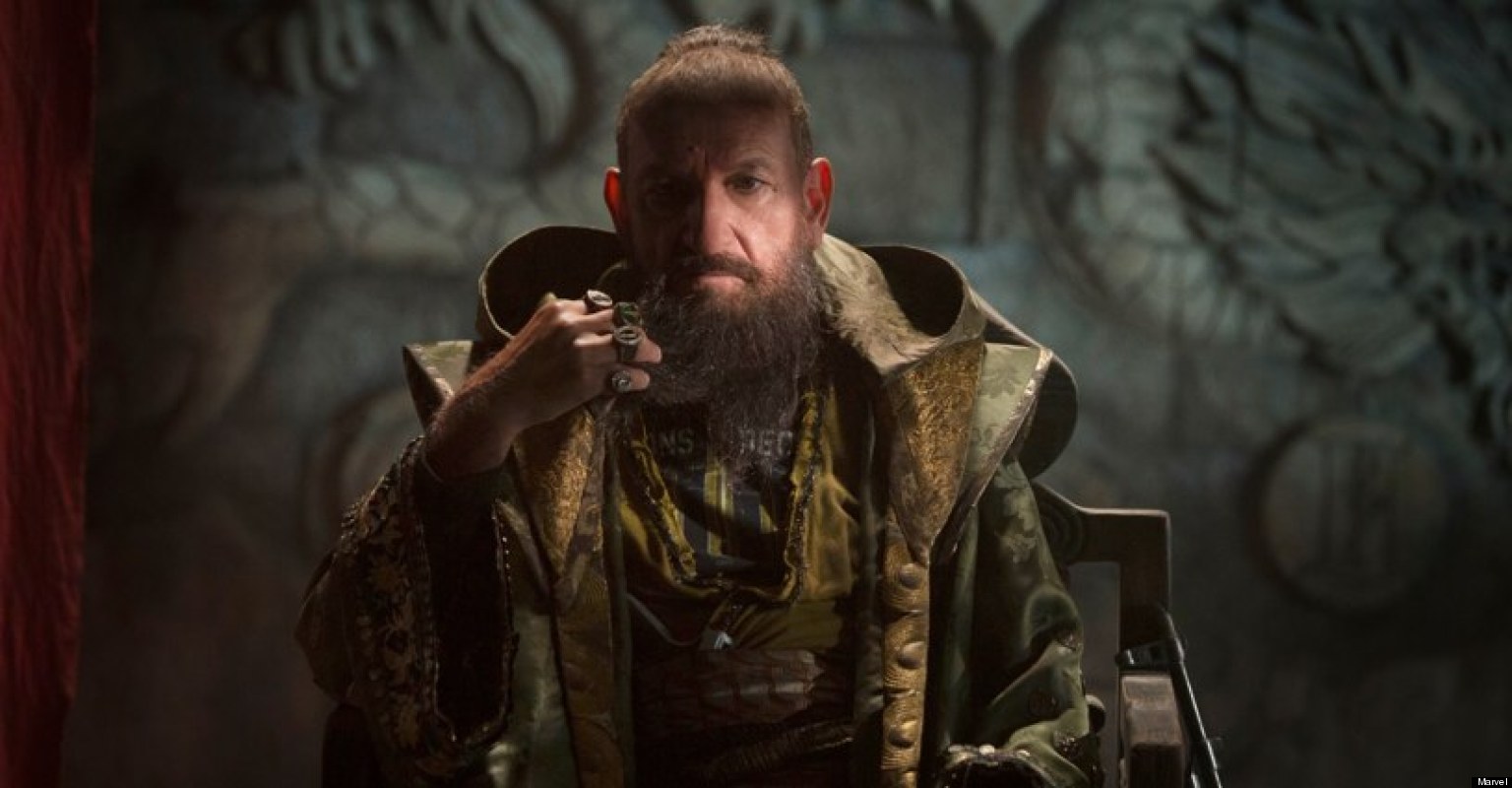 Krishna Pandit Bhanji, that's his real name! Best known for his portrayal of Mahatma Gandhi, in Gandhi (1982) and having won an Academy Award for Best actor, here's another veteran in our list of the richest Marvel actors. In a career spanning over forty years, Sir Ben Kingsley has won an Oscar, a Grammy, a BAFTA and 2 Golden Globes for his extraordinary performances in movies that prove his versatility as an actor. Some of his brilliant performances could be seen in movies like Schindler's List (1993), Shutter Island (2010), Prince of Persia: The Sands of Time (2010) and Hugo (2011).
In the Marvel Cinematic Universe, he plays the role of Mandarin, who in the MCU is an imposter actor hired by antagonist Aldrich Killian (Guy Pearce). This took the audience by surprise, as Mandarin is a staunch arch-nemesis in the comics and the MCU turned him into a gimmick. Nevertheless, Kingsley handled the role upto expectations and was nonetheless, a delight to watch. Here's the Top tenth for you, Sir Ben Kinglsey.
Read More: Highest Paid Actors For One Film
9. Natalie Portman ($60 Million)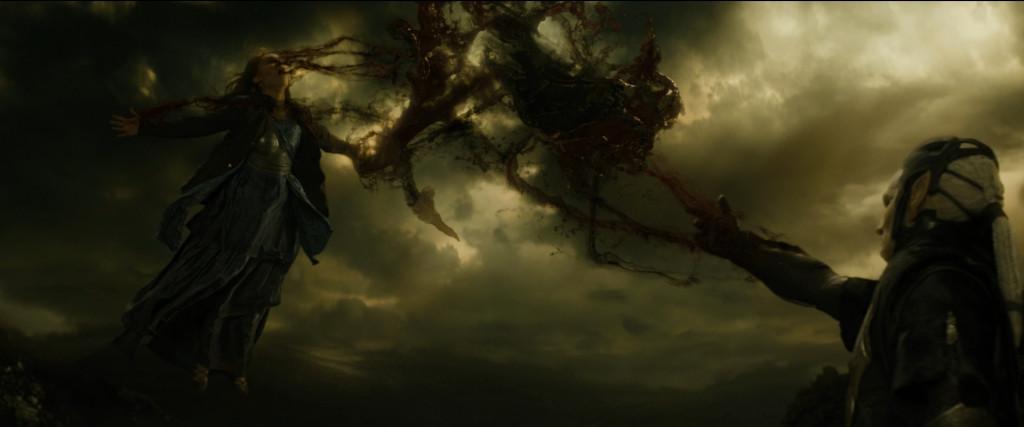 How would you feel if you dated a God? Elated. Out of the world. This is exactly what Jane Foster (Natalie Portman) feels when she's with Thor. Starring as Thor Odinson's love interest from earth and a scientist, this Academy Award winning actress was a central character in the MCU for sometime. However, that time is over as it was confirmed that there will be no more Jane Foster on screen anytime soon.
Despite the short role to play in the MCU, her presence in and around Hollywood cannot go unnoticed. Her career began with Leon: The Professional (1994) followed by the Star Wars Prequel Trilogy that began in 1999. The best performance of hers was seen in the psychological thriller, Black Swan (2011) that won her her first Academy Award for the Best Actress, another Golden Globe and a BAFTA. Some of her other notable performances were in movies like V for Vendetta (2006) and Goya's Ghost (2006). There's no denying the fact that she still has a long way to go and her current net worth is an indicator of how talented this 35 year old actress is.
Read More: Richest Actors in the World
8. Chris Hemsworth ($60 Million)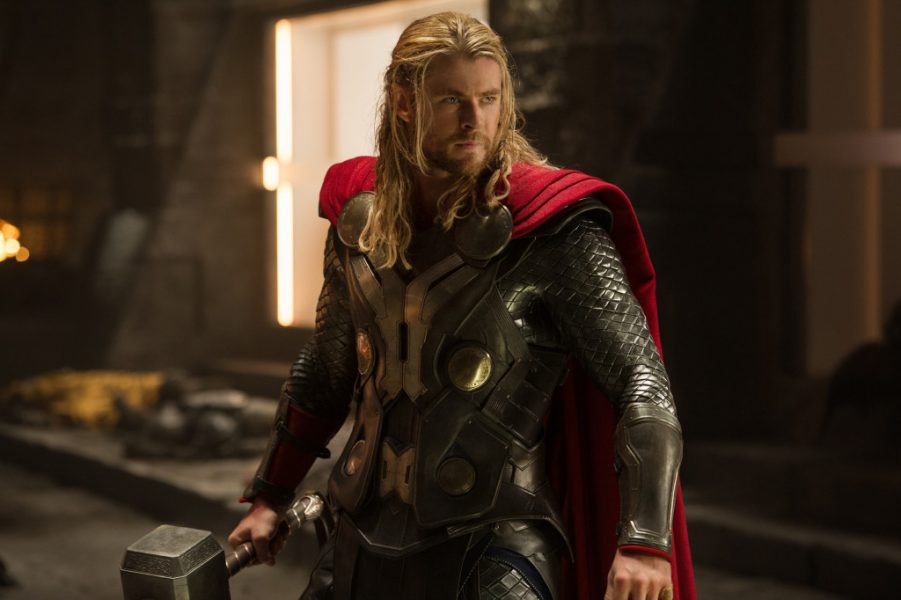 Imagine you could control the weather, fly anywhere you want and dated a girl from another planet. Now that's what I call a complete badass, and he is. Thor Odinson, played by Chris Hemsworth. Central to the events occurring in the MCU, this actor has won the hearts over of all, which is indicative of the fact as he's known for his role as Thor by everyone. Having been a part of five movies till now in the MCU, Hemsworth shows how important he is to the franchise and is reflected in his contract with Marvel.
He is also known for his role in the Australian TV series Home and Away (2004-07). His other notable performances in Hollywood were seen in movies like Star Trek (2009), The Cabin in the Woods (2012) and Snow White and the Huntsman (2012). Equaling the net worth of Sir Ben Kingsley and Natalie Portman, Chris Hemsworth will remain in the MCU in the near future and his net worth does not seem to come down anytime soon.
Read More: Richest Actresses in the World
7. Gwyneth Paltrow ($60 Million)
You run the most-successful ventures in the current world, date the coolest guy out there and even turn 'glowingly' badass when a guy threatens your boyfriend's life. You're Pepper Potts in a nutshell. Playing such a big role is not child's play and Gwyneth Paltrow and fans are aware of this. This was made evident when the news broke in Captain America: Civil War, that Tony Stark had broken up with her and fans were left bewildered.
However, this actress is not only Potts for us but has also starred in thrillers like Seven (1995) and A Perfect Murder (1998). Her performance in the movie Shakespeare in Love (1998) won her an Academy Award, a Golden Globe and worldwide recognition. Not only is she an actress but the face of Estee Lauder's Pleasure perfume, owner of a lifestyle company and has authored cookbooks. Definitely she is a woman of many talents and is worth much more than $60 Million.
Read More: Coolest Actors of All Time
6. Bradley Cooper ($100 Million)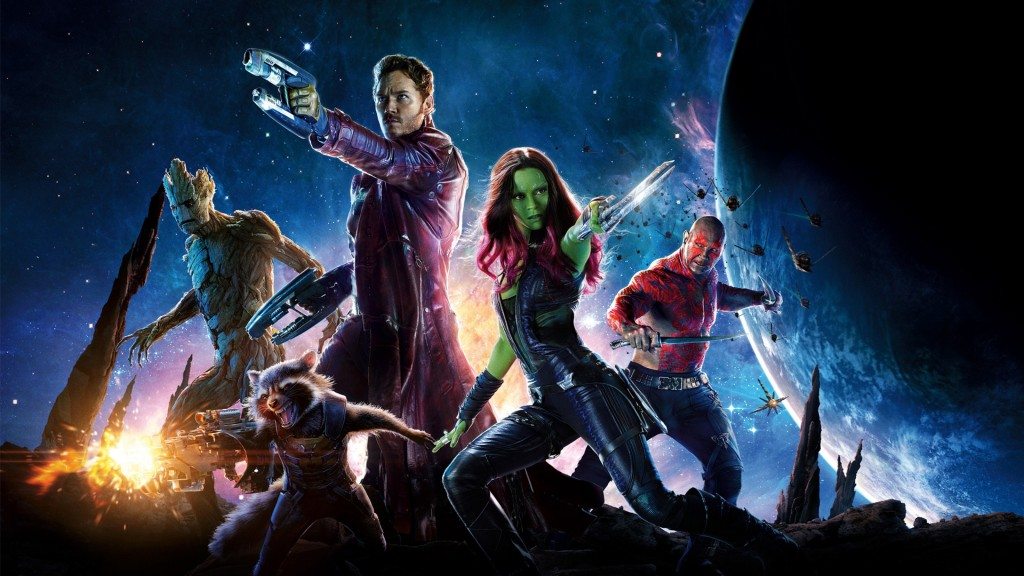 Not everyday do you come across people like Bradley Cooper. Having been nominated for four Academy Awards, two BAFTA and two Golden Globes, this guy is a class apart. He has appeared in Forbes Celebrity 100 twice and Time's 100 Most Influential People in the World list. Starting his career with a guest role in the TV Series Sex and the City (1999), he has risen to fame with every role of his. You will be left hungover by his limitless capacity to perform and his charm which is a silver lining.
His presence in the Marvel Cinematic Universe was realised when he played Rocket in Guardians of the Galaxy (2014), his voice. His chucklesome voice over was a cherry over the visual treat the Guardians offered to us.
Read More: Actors Who Played U.S. Presidents the Best
5. Scarlett Johansson ($100 Million)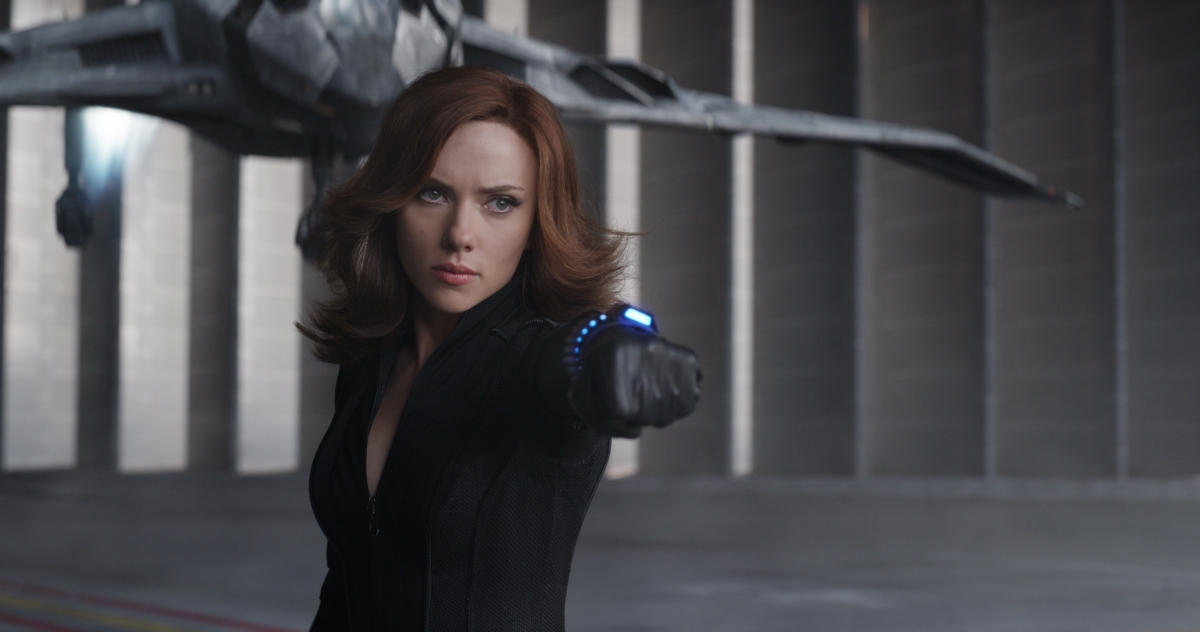 Black Widow, a S.H.I.E.L.D. spy and Nick Fury's one of the most trusted is played by Scarlett Johansson. Marvel's one of the most shrewd spy is also a central character to the MCU. Since Iron Man 2, she has been a part of five movies playing Natasha Romanoff and is yet to be part of 2 more.
Her debut performance was seen in the movie North (1994) and she amassed a lot of acclaim with her performances in The Horse Worshiper (1998) and Ghost World (2001). Her prominence was seen when she won the BAFTA for Best Actress in a Lead Role for the movie Lost in Translation (2003). Some of her other prominent works include The Prestige (2006) alongside Hugh Jackman and Christian Bale and Don Jon (2013). With the ushering into the MCU , she has been a constant presence. Paralleling Bradley Cooper in the net worth, this 32 year old doesn't seem to stop and will keep gathering fans with her charm.
Read More: Best Game of Thrones Actors, Ranked
4. Vin Diesel ($160 Million)
You probably know this guy as Dominic Toretto from the Fast and the Furious Franchise but this guy is also the much loved Groot. Mark Sinclair, is the guy to approach for a fast-paced action thriller. Risen to prominence with his roles in The Fast and the Furious series and the xXx series, Vin Diesel garnered a lot of fans with his tough looks and heavy voice.
Some of his other voice-acting works are The Iron Giant (1999) and the video game of The Chronicles of Riddick franchise. Groot is perhaps his cutest role and has gotten him a lot of praise. His net worth being $160 Million equals him to the legendary Anthony Hopkins in our list.
Read More: Best Comedy Actors of All Time
3. Anthony Hopkins ($160 Million)
There are only a few who can parallel him in his performances and his versatility in roles. Best known for playing Hannibal Lecter in the movie The Silence of the Lambs (1991), Sir Philip Anthony Hopkins is a class of his own. A graduate of the Royal Welsh College of Music and Drama, this talented actor later joined the Royal National Theater. Receiving a Knighthood by Queen Elizabeth II in the year 1993, a star on the Hollywood Walk of Fame in 2003, he needs no accreditation of his talent.
Playing Odin, the king of Asgard, he has just proved how versatile one can get. Starring in both the installations of the Thor Series, he might be reprised in the final movie. Despite his short role, he has as always made a mark in the MCU, a very feeble reflection of why his net worth stands at number 3 in our list.
Read More: Best Actors Without Oscars
2. Samuel L. Jackson ($200 Million)
Over a hundred films, numerous accolades, nine-films in the MCU, Samuel L. Jackson is the driving force behind the events in the Marvel Cinematic Universe. Ranking as the highest all-time box office star, $220 million seems like a small number in front of his $4.9 billion total box office collection. His highly prolific skills to entertain and perform, his endless likability has taken the MCU to greater heights.
Playing Nick Fury, the Director of S.H.I.E.L.D., Jackson has been a constant presence in the Universe pulling the strings that create ripples in the space-time of the Marvel fabric. His gritty performance and tough stature makes him the most central person in this universe. $240 million, Number Two.
Read More: Best Black Actors of All Time
1. Robert Downey Jr. ($240 Million)
Robert Downey Jr. This man needs no introduction, the Iron Man of the Marvel Cinematic Universe. It all began with him and his will to survive in a cave. The owner of Stark Industries, Tony Stark is the one who turned Marvel bandwagon wheels into motion. The most suited casting for a man so prolific, Robert Downey Jr., created a Tony Stark of his own. The most loved character of the Marvel Cinematic Universe was brought to life in the best way possible by this actor. Despite being charged with substance abuse and even had to undergo a drug treatment program. His other notable roles include Sherlock Holmes in the series (2009).
Heralding the MCU to the pinnacle of success, Robert Downey Jr. is all set to take the MCU to greater heights with the Phase Four of the Universe when he might meet his fate with the destruction of The Avengers in the fourth installation, till then, he'll entertain and kick ass.
Read More: Best Black Actresses of All Time