The film industry has seen a quite a change in the last 30 years. It's hard to be black in Hollywood, it's even harder if you are a woman. Even after that bias, there have been numerous black actresses who have played some amazing roles in films, achieving critical acclaim and breaking boundaries. They have stood up for themselves. They have been involved in socio-political activism. Recently, more and more meaty roles have been bagged by exceptional black actresses and rightly so! Here is the list of top African American actresses ever.
15. Lupita Nyong'o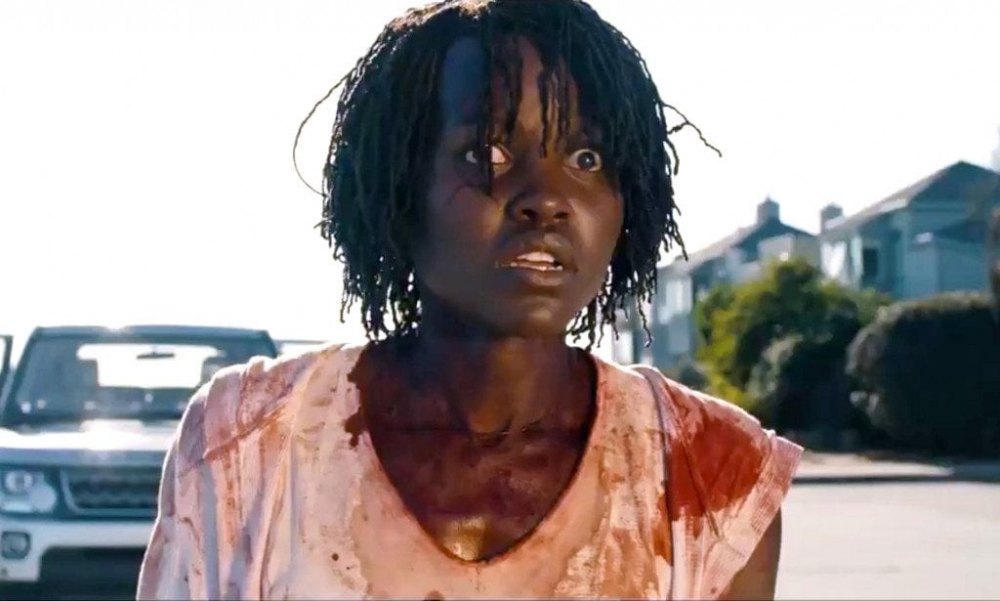 Lupita Nyong'o is a Kenyan-Mexican actress. Relatively a newcomer, but she deserves a place in the list. Lupita Nyong'o received an academy award for the best supporting actress for 2013's '12 years a slave'. She became the 9th actress to win this award on debut and first Kenyan and Mexican to win the award. She was also nominated for a Golden globe and BAFTA for the same film. She is known for her motion capture performance as Maz Kanata in 'Star Wars- The Force Awakens', she will be reprising her role in the sequel. She has been praised for her role in Mira Nair's 'Queen of Katwe'. She will also be appearing next year in MCU's 'Black Panther'.
Read More: Actors Who Played Sherlock Holmes the Best
14. Rosario Dawson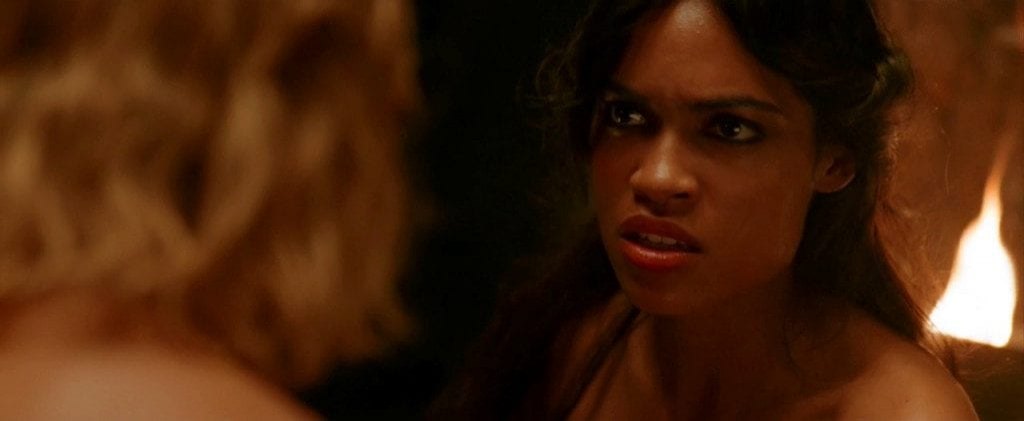 Rosario Dawson has been active in the industry since mid-90s. She is known for her work in films like 'Men in Black II', 'Sin City', '25th Hour', 'Clerks II', 'Death Proof', 'Trance'. She has lent her voice in several DC animated movies as Wonder Woman. She currently plays the role of Claire Temple, a version of the character "Night nurse" in the Marvel TV series. She has played the role in the Netflix TV series like 'Daredevil', 'Jessica Jones, 'Luke Cage', 'Iron Fist' and 'The Defenders'. She has been a fan favourite.
Read More: Most Overrated Actors Working Today
13. Gina Torres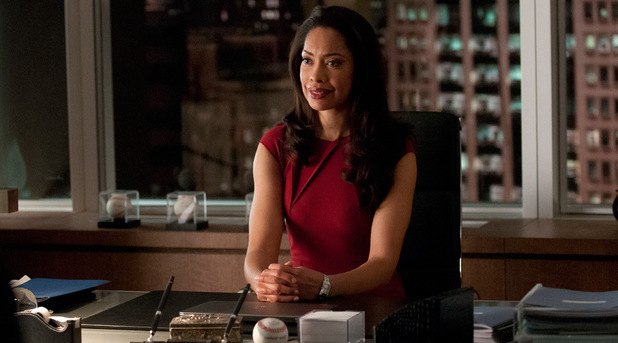 Gina Torres has been a fan favourite, starring in Joss Whedon's short lived cult favourite TV series 'Firefly' and its continuation movie 'Serenity' as Zoe Washburne. She has played the role of Cas in 'The Matrix Reloaded' and 'The Matrix Revolutions'. She has had a successful career on the small screen with her strong role as the ruthless lawyer Jessica Pearson in 'Suits' well received by audiences and critics alike. She has also starred in other TV series such as 'Hannibal', 'Cleopetra 2525'.
Read More: These Actors Deserve to Win 3 Best Acting Oscars
12. Zoe Saldana
It would not be wrong to call Zoe Saldana as the Queen of Sci-fi. She is well-known for playing roles of Uhura in JJ Abrams' 'Star Trek' (2009) & its 2 sequels, a motion-capture role Neytiri in James Cameron's 'Avatar' and Gamora in MCU's 'Guardians of the Galaxy Vol 1. & 2'. She is poised to appear in the Avatar sequels and Avengers- Infinity Wars. She has also done some amazing roles in Pirates of the Caribbean: The Curse of the Black Pearl', Steven Spielberg's 'The Terminal' and 'Vantage Point'.
Read More: Actors Who Turned Down Famous Movie Roles
11. Taraji P. Henson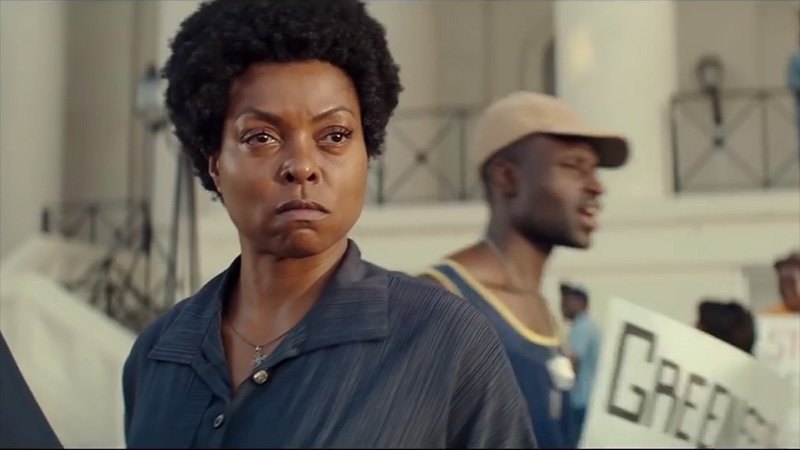 Taraji P. Henson is one of the most loved actress. She has been praised for her roles in films like David Fincher's 'The Curious Case of Benjamin Button' (2008), 'The Karate Kid' (2010), 'Hustle & Flow' (2005), 'Taken from Me: The Tiffany Rubin Story' (2011) and 'Hidden Figures' (2016). She received Academy award, Emmy and Golden Globe nominations for numerous roles. She has had superb roles in TV series like 'Person of Interest' and 'Empire'.
Read More: Most Underrated Actors Working Today
10. Naomie Harris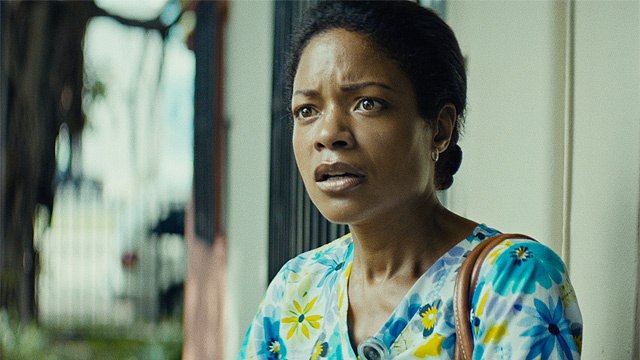 Naomie Harris is an English actress. She has had several amazing roles over the years. She played Eve Moneypenny in the James Bond films 'Skyfall' and 'Spectre'. She has been a part of 'Pirates of the Caribbean' film series and movies like '28 days Later' (2002), 'Mandela-Long walk to Freedom' (2013), 'Southpaw' (2015) etc. Her role in 'Moonlight' (2016) was well-received and she was nominated for an Academy award, a golden globe and a BAFTA in the category of Best actress in a supporting role.
Read More: Best Actors Who Played the Joker
9. Pam Grier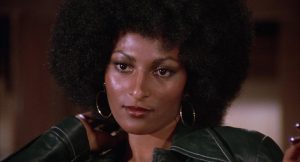 Pam Grier gained fame in the early 1970s for starring in a string of women in prison and black exploitation films like 'The Big Bird Cage' (1972), 'Coffy' (1973), 'Foxy Brown' (1974) and 'Sheba Baby' (1975). She has also been highly rated among her peers for her action roles. She received a Golden Globe nomination for best actress for her role in Quentin Tarantino's 'Jackie Brown'. She has since acted in movies like 'Bones', 'Escape from LA' and has done work on TV with roles in 'The L word'. She received an Emmy nomination for her work in the animated program 'Happily Ever After: Fairy Tales for Every Child'.
Read More: Actors Who Played Batman the Best
8. Kerry Washington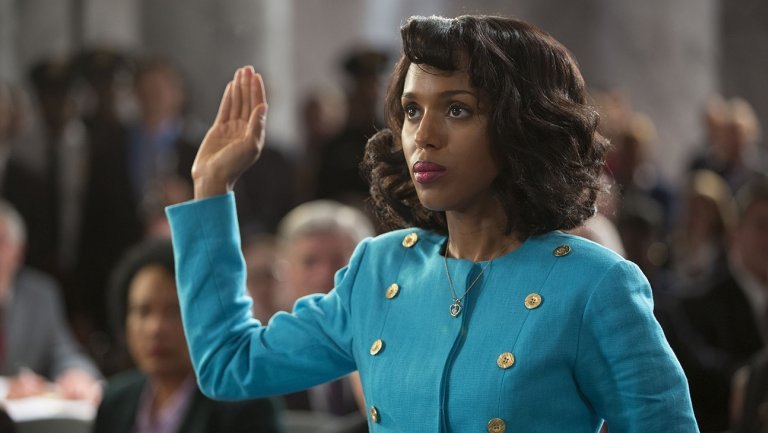 Kerry Washington is most famously known for her role as Olivia Pope in the TV drama 'Scandal'. She has received nomination for a Primetime Emmy and Golden globe awards for her role in 'Scandal'. Time magazine included Washington in their 'Time 100' list in 2014. She has since done some excellent work in movies like 'Our Song' (2000), 'The Dead Girl' (2006), 'Ray' (2004), 'The Last King of Scotland' (2006), 'Mother and Child' (2009), 'Night Catches Us' (2010) and as Broomhilda von Schaft in Quentin Tarantino's 'Django Unchained' (2012). She portrayed Anita Hill in the HBO television film 'Confirmation' (2016) and was nominated for a Primetime Emmy Award for Outstanding Lead Actress in a Limited Series or a Movie.
Read More: Actors Who Played Gangsters the Best
7. Octavia Spencer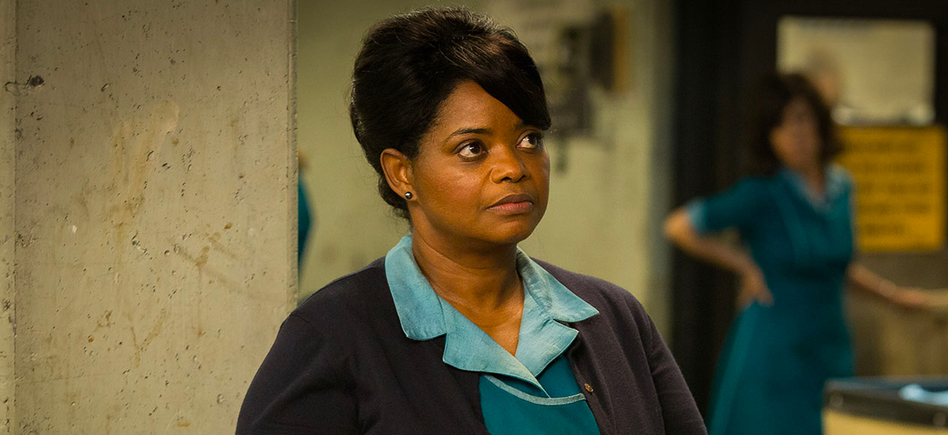 Octavia Spencer began her career in 1996 with a minor role in the film 'A Time to Kill'. After doing a lot of minor roles she got her big break with the film 'The Help' (2011) for which she received several awards for best supporting actor including an Academy award, Golden Globe and a BAFTA. She also received an Academy award and a Golden globe nomination for her work in 2017's 'Hidden Figures'. She has had critically acclaimed roles in films such as 'Fruitvale Station' (2013), 'Smashed' (2012), 'Snowpiercer' (2013), 'Get on Up' (2014), 'The Divergent' Series (2015-2016), a voice role in 'Zootopia' (2016) and 'The Shape of Water' (2017).
Read More: Actresses Who Played Prostitutes the Best
6. Halle Berry
Halle Berry is one of the most recognisable faces in the industry and a heartthrob for many. She has played some famous roles including being a Bond girl Jinx in 2002's 'Die Another Day' opposite Pierce Brosnan, Storm in the 'X-Men' films, several roles in films like 'Cloud Atlas'. She has been a part of films like 'The Flintsotnes' (1994), 'Swordfish' (2001), 'Kingsman: The Golden Circle' (2017) and 'Monster's Ball' (2001). She received an Academy award in best actress category for her role in 'Monster's Ball'. She has also won a Primetime Emmy award and Golden globe for her television film 'Introducing Dorothy Dandridge' (1999).
Read More: Best Superhero Actors of All Time
5. Angela Bassett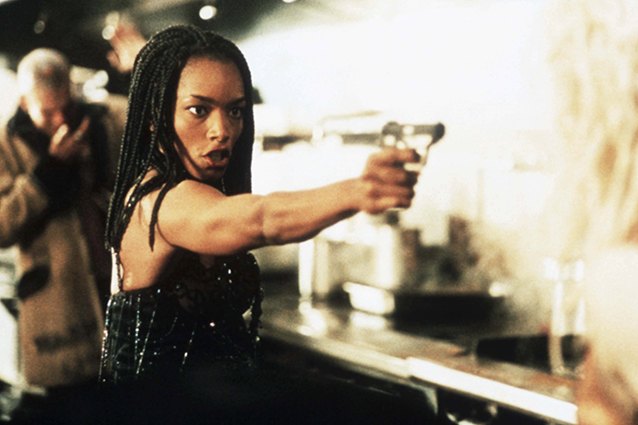 Angela Bassett is known for playing critically acclaimed biographical roles in her career. She has portrayed Tina Turner in the movie 'What's Love Got to Do with It' (1993). She won a Golden globe for the role and was also nominated for the academy award. She has also portrayed Betty Shabazz in both 'Malcolm X' (1992) and 'Panther' (1995), Katherine Jackson in 'The Jacksons: An American Dream' (1992), Rosa Parks in 'The Rosa Parks Story' (2002), Voletta Wallace in Notorious (2009) and Coretta Scott King in Betty & Coretta (2013). She has also won an Emmy award. She will be appearing in MCU's 'Black Panther' and 'Mission Impossible 6' in the future.
Read More: Worst Actors Working Today
4. Ruby Dee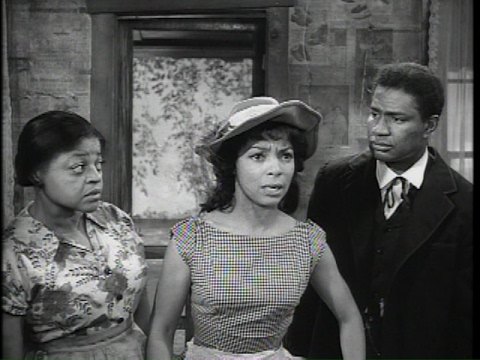 Ruby Dee is a legend in her own right. She began her career way back in 1948 with the movie 'That Man of Mine' and was active till her death in 2014. Her last movie was '1982' in 2013. Ruby Dee was not just an actress in movies but she did a lot of theatre work and also was an excellent singer. Dee was an avid civil rights activist. She is famous for her work in films like 'The Jackie Robinson Story' (1950), 'Do the Right Thing' (1989).'Jungle Fever' (1991) and 'American Gangster' (2007). She received an academy award nomination for her role in 'American Gangster'. She has also been nominated several time for the Primetime Emmy and Golden globes for her roles in various TV shows.
Read More: Richest Actors in The Marvel Cinematic Universe
3. Dorothy Dandridge
Dorothy Dandridge was an actress, singer and dancer. She was active in the industry since 1935 till her untimely death in 1965. Dandridge is best known for being the first African-American actress to be nominated for an Academy Award for Best Actress for her performance in the film 'Carmen Jones' (1954). She also received a Golden globe and BAFTA nomination for her role. She has numerous films in her credit, achieving acclaim for her roles. She is said to be a role model for many modern African-American actress. Even after her early death, her legacy lives on.
Read More: All Hannibal Lecter Performances, Ranked from Worst to Best
2. Viola Davis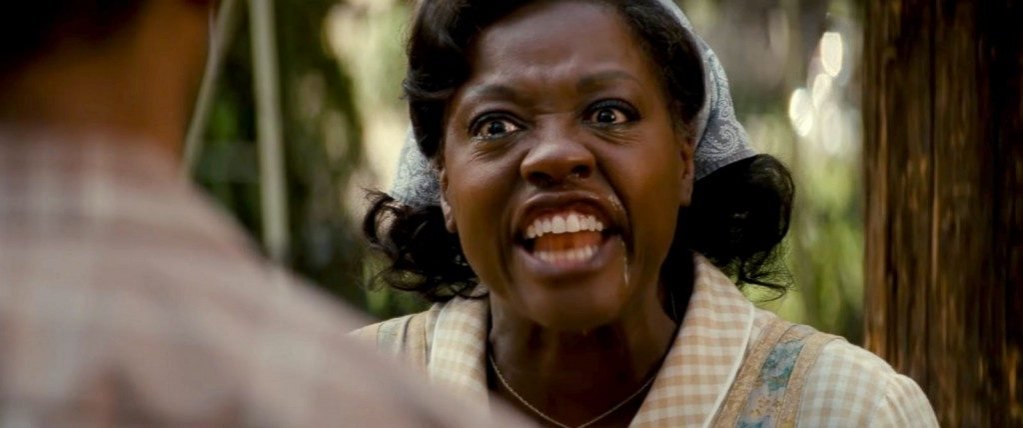 Viola Davis is one of the most critically acclaimed actress around. She began her career in 1992. She is not just a film and TV actress but does a lot of stage acting too. She is the only black actress to win the coveted Triple Crown of Acting, which is an actor or actress winning an Academy award, Emmy Award and a Tony award in acting categories. She has been nominated twice for the best supporting actress Oscar, once for 'Doubt' (2008) and second for 'Fences' (2016) which she won. She also has a best actress nomination for 2011's 'The Help'. She also won the BAFTA and Golden Globe for her role in 'Fences'. She has achieved critical acclaim for her role in 'How to get away with Murder' for which she received an Emmy award.
Read More: Famous Actors Who Started Out As Porn Stars
1. Whoopi Goldberg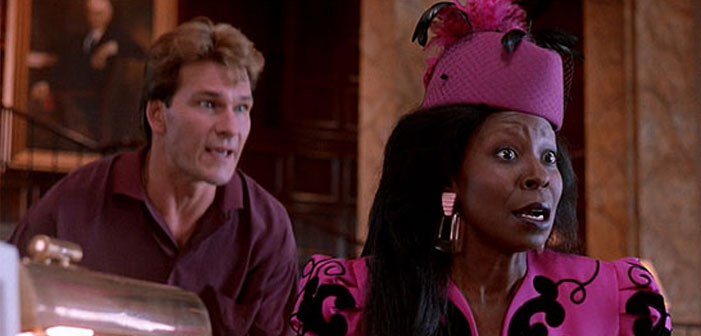 Actor, Comedian, Host, Whoopi Goldberg is everything. She has a rare achievement that very few actors and actress have, having won all 4 awards, an Emmy, Grammy, Oscar and Tony award. She has 13 Emmy nominations to her credit. Goldberg has been nominated for two Academy Award, for 'The Color Purple' and 'Ghost', winning for 'Ghost' (1990). She was the first African-American to have received Academy Award nominations for both Best Actress and Best Supporting Actress. She has also won 2 Golden globe awards. She has hosted the Academy awards 4 times and has released many comedy specials. She has done great work in a long list of films. She is one of the most acclaimed actress in the current times.
Read More: Actors Who Won Oscars For Their First Movie