Born in Cleveland, as the second daughter of a working-class couple, Halle Berry's path to stardom was never an easy one. Berry grew up in Oakwood, Ohio with her mother and sister after her parents got separated. She was famous in school as an all-rounder, playing multiple roles like the editor of the school newspaper, a cheerleader and prom queen. Berry emerged as a professional model in the '80s after winning numerous beauty competitions. In 1986, she became the first African-American to enter the Miss World competition.
After a couple of short-lived TV series, Berry made her feature debut with the movie 'Jungle Fever,' directed by Spike Lee. She got her big breakthrough with the 1992 film 'Boomerang,' in which she plays the lead role opposite Eddie Murphy. The romantic comedy catapulted Berry's stardom and helped her to land her second big breakthrough.
In 1994, she played the role of Miss Stone, a sexy secretary in the movie 'The Flintstones.' The movie went on to become a hit, making Berry a sensation among the moviegoers of her generation. But her next project along with Jessica Lange in the 1995 movie, 'Losing Isaiah', disappointed her fans.
Berry bounced back with critically acclaimed titles 'Bulworth' (1998) and 'Introducing Dorothy Dandridge' (1999). In 'Bulworth', she plays the role of a smart young woman alongside Warren Beatty. She won a Golden Globe for Best Actress in a TV Movie/Mini-Series for her portrayal of actress Dorothy Dandridge in 'Introducing Dorothy Dandridge.' Berry joined the 'X-Men' universe with the 2000 blockbuster 'X-Men,' in which she played the character of 'Storm.'
2002 was a milestone in Berry's career. Berry became the first African-American actress to win Best Actress at the Academy Awards, for her stunning portrayal of a wailing mother in the movie 'Monster's Ball.' In one of the most emotional and moving acceptance speeches in the history of Oscars, Berry said with tears, "And it's for every nameless, faceless woman of color that now has a chance because this door tonight has been opened. Thank you. I'm so honored. I'm so honored. And I thank the Academy for choosing me to be the vessel for which His blessing might flow."
Berry's Oscar win is considered to be a historic moment by many. Reports projected her feat as a game-changing moment for other African-American actresses as it would open up more leading roles and a competitive work environment within the film industry. Her other major movies include 'Die Another Day' (2002), in which she plays the Bond girl Jinx Johnson, 'Gothika' (2003), the 'X-Men' sequels 'X2' (2003) and 'X-Men: The Last Stand' (2006), 'Cloud Atlas' (2012), 'The Call' (2013), and 'Kidnap' (2017).
In 2014, Berry ventured into the small screen with the CBS sci-fi series 'Extant', produced by Steven Spielberg. She plays an astronaut who returns to Earth, pregnant after a 13-month solo space mission. While trying to reconnect with her husband and son back on Earth, she struggles to solve the mystery of her pregnancy during the solo space travel.
At this point, you might be wondering what is the next Halle Berry movie or TV show. Well, here's the list of upcoming Halle Berry films and TV shows scheduled to release in the near future. We can only hope that the new Halle Berry performances would be as good as some of her recent ones.
3. Boomerang (2019 – )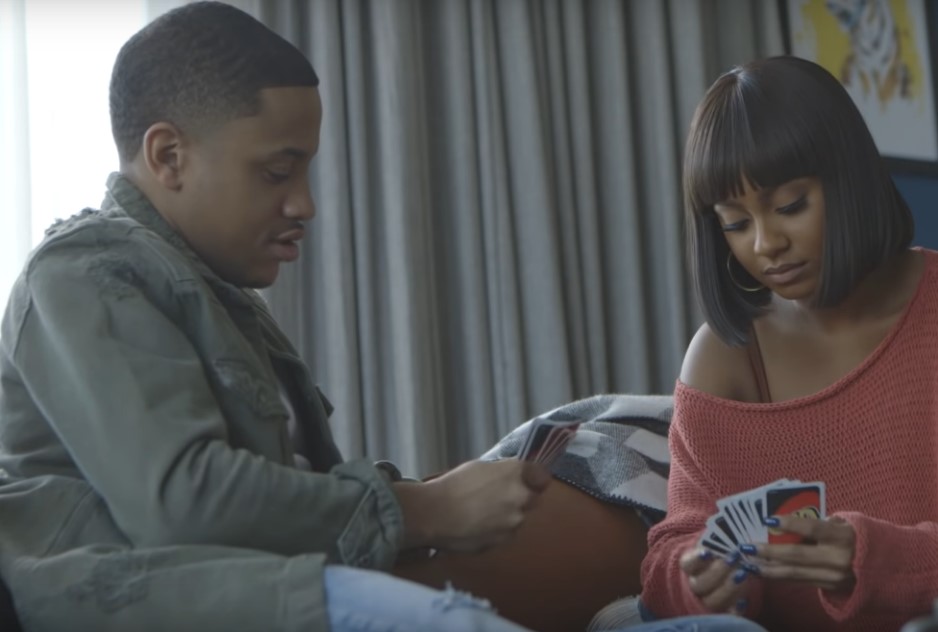 BET's comedy series 'Boomerang' is based on the 1992 American rom-com in which Halle Berry stars alongside Robin Givens and Eddie Murphy. The series is executive produced by Berry along with Lena Waithe, who also serves as the co-creator.
The original movie follows the womanizer ad executive Marcus, played by Murphy, who falls for his newly appointed boss Jacqueline, played by Givens. But the new boss treats him the same way as he treats the other women in the town. A desperate Murphy finally finds his match in Jacqueline's assistant Angela, played by Berry.
The first season of the series picks up around 25 years after the movie. The plot centers on Simone Graham, who is the daughter of Marcus and Angela and Jaqueline Broyer's son Bryson Broyer. 'Boomerang' is picked up for a second season by BET, and is slated to air in 2020.
Read More: Upcoming Keanu Reeves Movies
2. Bruised (TBA)
'Bruised' is Halle Berry's directorial debut which is touted as a martial arts action thriller. The movie reunites with her 'John Wick 3 – Parabellum' producer Basil Iwanyk of Thunder Road Pictures. Berry produces the movie along with Entertainment 360, Thunder Road Pictures and Linda Gottlieb.
Written by Michelle Rosenfarb, the plot follows Jackie "Justice", played by Berry, who is a fallen MMA fighter. When her estranged son, the 6-year-old Manny, turns up at her doorstep, everything changes around Jackie. She braces herself up for a battle on both the professional and personal battlefields.
She has to face the challenges of new fighters in her trade and become a mother to her long lost kid. Berry has reportedly roped in the team behind 'John Wick' to choreograph the high-octane action sequences. No release date has been attached to the project yet.
1. Jagged Edge (TBA)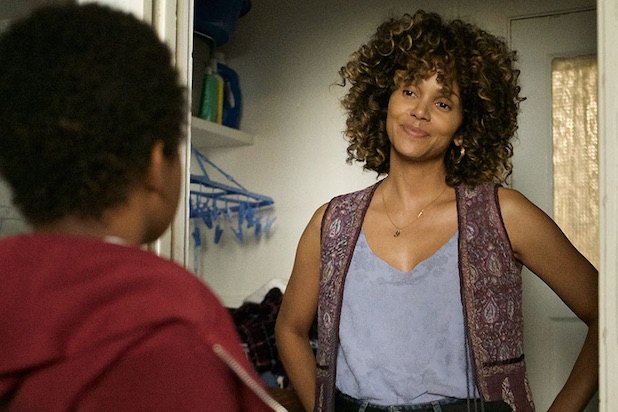 Sony's upcoming remake of the 1985 thriller 'Jagged Edge' features Halle Berry in the lead role. The plot of the original movie follows the gruesome murder of a wealthy lady. The lady's husband, a handsome newspaper publisher, is booked for committing the act of killing. The accused hires lawyer Teddy Barnes to defend him.
However, their relationship grows beyond the case and the two fall for each other. But Barnes has a gut feeling that something is wrong about her lover. Moreover, the anonymous killer keeps sending cryptic messages. Directed by Richard Marquand from a screenplay by Joe Eszterhas, the first movie 'Jagged Edge' starred Glenn Close, Jeff Bridges and Robert Loggia in the lead roles.
Halle Berry plays the role that Glenn played in the original — the love-smitten lawyer, Barnes. Melissa London Hilfers has also joined the project as a screenwriter.
Read More: Upcoming Rita Moreno Movies
ALREADY RELEASED
John Wick: Chapter 3 – Parabellum (2019)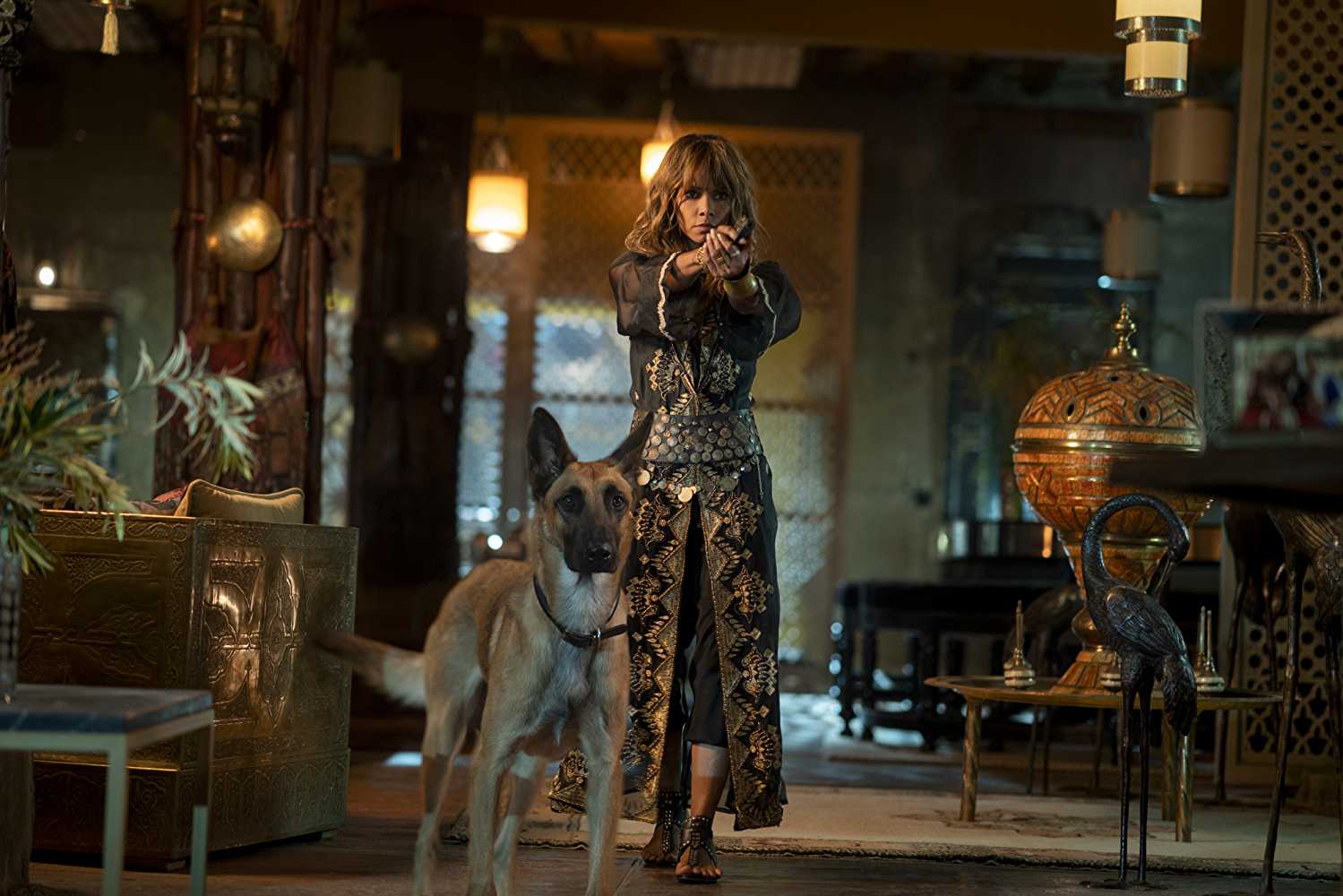 Halle Berry plays the character of Sofia in the third installment of the 'John Wick' franchise. Sofia is a deadly assassin and a close ally of Keanu Reeve's John Wick. 'John Wick: Chapter 3 – Parabellum' follows hitman John Wick, who flees New York City after a bounty of $14 million has been announced for his head.
Lured by the huge chunk of money, some top professional assassins are on his tail. While searching desperately for a way out of the city, Wick realizes that the way to survive is by bracing himself for war. And for that, he has to prove that he is a better killing machine than his hunters.
The movie is helmed by the stuntman-turned-director Chad Stahelski. Derek Kolstad, Shay Hatten, Chris Collins, and Marc Abrams co-wrote the script. The other cast members include Anjelica Huston and Laurence Fishburne. 'John Wick: Chapter 3 – Parabellum' hit theaters on May 17, 2019.