The world of cinema is a funny one! We have seen several actors who have managed to garner a huge fan following and bag a fair number of awards despite putting in mediocre performances most of the time. And there are those who work quietly and give it all for their performances, never selling themselves to the flashy lights of popularity. They have seldom been honoured as stardom have successfully stolen what was deservedly theirs. With that said, here's the list of most underrated actors, who have created magic on the silver screen in recent years.
10. Johnny Depp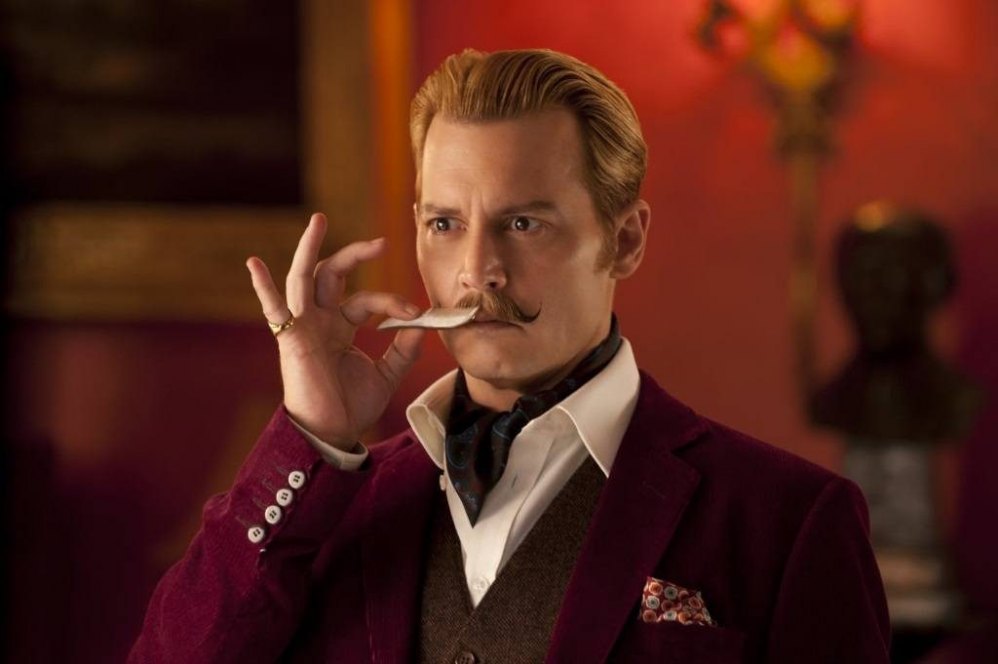 The man for all moments, Johnny Depp is a heartthrob around the world – stylish, elegant and irresistibly good-looking. Depp's screen presence is met with tumultuous applause. But unlike some, Depp is not a mannequin. His acting prowess is unmatched and can be ranked amongst the best in the business. His association with Tim Burton gave some of the most memorable characters of modern cinema such as Edward Scissorhands and Sweeney Todd. He created magic as the most famous pirate ever, Captain Jack Sparrow in the popular 'Pirates of the Caribbean' franchise. From 'What's eating Gilbert Grape?' (1993) to 'Public Enemies' (2009), Johnny Depp has a plethora of characters against his name, and it is highly astounding that the awards jury has managed to overlook his performance every single time.
Notable Performances: 'Edward Scissorhands' (1990), 'Sweeney Todd: The Demon Barber of Fleet Street' (2007), 'Pirates of the Caribbean' series.
Read More: Best Jewish Actresses Working Today
9. Sam Rockwell
From essaying the challenging role of a disturbed prisoner on death row in 'The Green Mile' (1999) to that of the dark character of Billy Bickle in 'Seven Psychopaths' (2012), Sam Rockwell is the essential 'character actor' of Hollywood. He has oodles of potential and is highly respected for his talent and devotion in the film circles. Sam Rockwell isn't your average hero who the directors would turn to for the film's success, but is the quiet anchor who would carry the film to critical success. We do hope Rockwell gets his due and soon.
Notable Performances: 'The Green Mile', 'Moon' (2009), 'Seven Psychopaths'.
Read More: Famous Irish Actresses Working Today
8. Ben Foster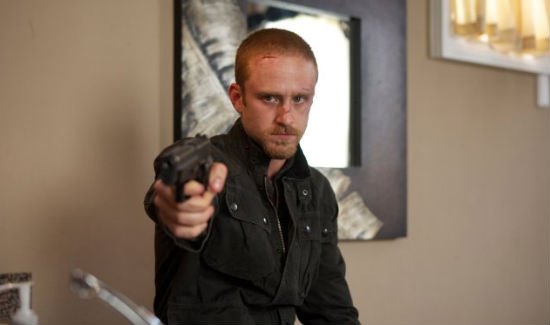 Most of people don't even know his name. The comic book lovers recognize him as the Angel from the 'X-Men' movie franchisee but Ben Foster is much, much more than that. He has had roles in movies like '3:10 to Yuma' (2007), which have earned him critical acclaim. His recent performances in 'Kill your Darlings' (2013) and 'Lone Survivor' (2013) have also earned significant acclaim in the film circles. The unique thing about Ben is how quietly he has managed to build up his career, which is successful albeit overshadowed by the bigger names in the industry. We hope he stands out though, otherwise the industry would waste a tremendous talent from its pool.
Notable Performances: '3:10 to Yuma', 'Kill your Darlings', 'The Mechanic' (2011).
Read More: Best Jewish Actors Working Today
7. J.K. Simmons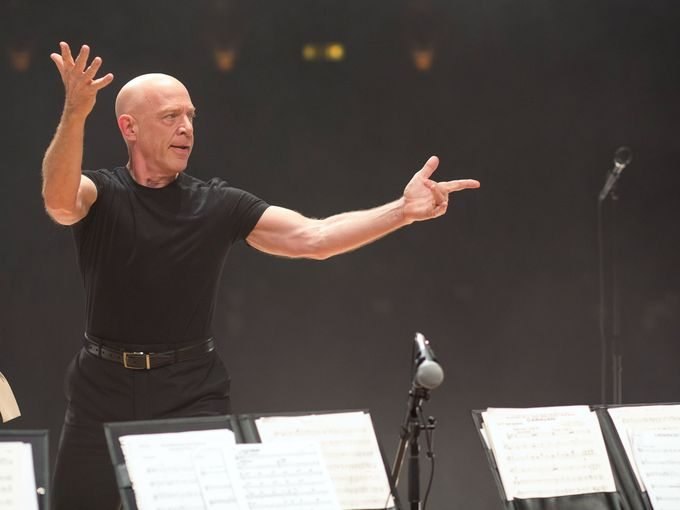 J.K. Simmons is brilliant and yet only a few know him by his name. There is a level of depth and reality he brings about in his characters. Starting from 'The Ref' (1994) to 'Whiplash' (2014), Simmons has delivered one stellar performance after another, never quite tiring down. The variety he brings to his roles is impeccable. There are only a handful of actors who could play J. Jonah Jameson in 'Spider-Man' (2002) and Terence Fletcher with equal élan. Although he has bagged an Oscar for the later, yet his popularity never really scaled the heights it should have.
Notable Performances: 'Whiplash', 'Spider-Man', 'Juno' (2007).
Read More: All James Bond Actors, Ranked From Worst to Best
6. Samuel L. Jackson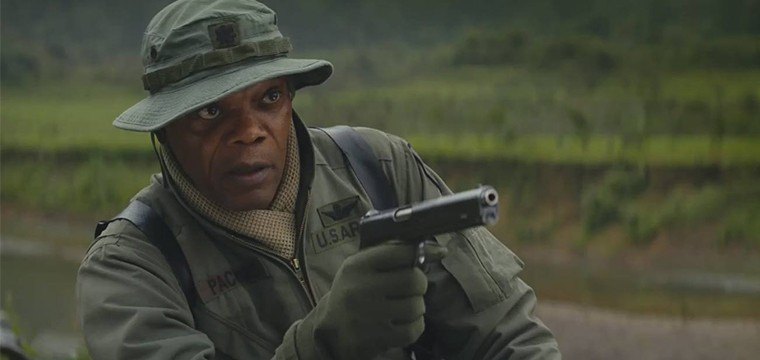 It is strange to think that the actor who gave us Jules Winnfield, Gator, Big Don, Ordell Robbie, Nick Fury and Stephen has only one Academy Award nomination against his name. Samuel L. Jackson is perhaps one of the most reliable actors of recent times, with directors like Quentin Tarantino always turning to him for complex and challenging roles. There are very few actors who could have brought out the quirkiness of Jules and delivered that monologue with aplomb, or make our skin cringe with the cruelty as the slave-hating slave Stephen in 'Django Unchained' (2012). Although he is the second highest box office star of all time, yet he never received the critical successes he should have. The golden statuette deserves Samuel L. Jackson as its recipient.
Notable Performances: 'Pulp Fiction' (1994), 'Jungle Fever' (1991), 'Django Unchained'.
Read More: Best Young Actresses Working Today
5. Mark Ruffalo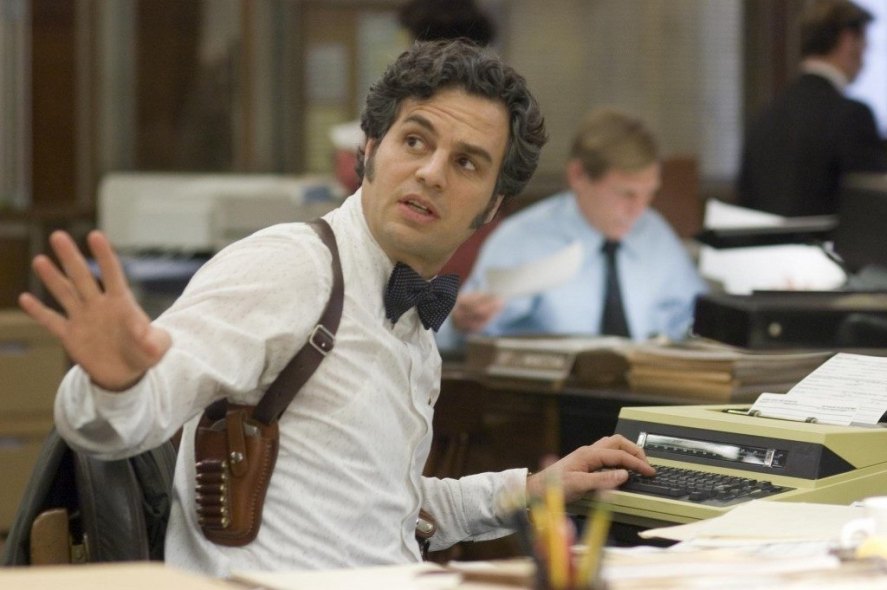 Popular to the general audience as the green wrecking machine Hulk, aka Dr. Bruce Banner, Mark Ruffalo has had his share of serious performances, and he has delivered with such likeability that it was easy to discard him as award-worthy. He always brings about a certain intensity to his role – be it the strange Dr. Sheehan/Chuck Aule in 'Shutter Island' (2010) or the quirky, excited journalist Michael Rezendes in 'Spotlight' (2015). Often critically praised for his versatility and his anchoring capability, Ruffalo has always fallen short on the big stage, managing only three Academy Award nominations and failing to win even one. He is always reliable and has an unmatched onscreen persona. The fans can only hope that the awards jury turn to him soon enough.
Notable Performances: 'The Kids Are All Right' (2010), 'Foxcatcher' (2014), 'Spotlight'.
Read More: Actors Who Played Sherlock Holmes the Best
4. Michael Keaton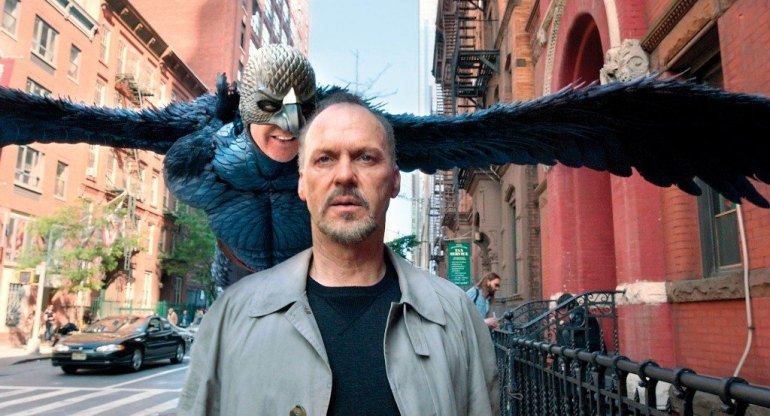 Versatile and experienced, veteran actor Michael Keaton has starred in two of the Best Picture winners in consecutive years. Known for his wide variety of roles, Keaton gained critical acclaim for both his comic and serious roles. He rose to fame with Tim Burton's horror-comedy flick, 'Beetlejuice' (1988) and followed it up with the hugely popular 'Batman' franchise where he donned on the costume for Burton's 'Batman' (1989) and 'Batman Returns' (1992). He showed his versatility as Batman, proving the audience who had opposed his casting as he was typecast as a comedy actor, wrong. 'Birdman' (2014) was the pinnacle of his success and his emulation of Riggan Thomson was nothing short of impeccable. He followed it up with 'Spotlight' (2015) which proved to be another feather in his cap. We wonder when the jury would pay attention to these fine performances and give him the award he deserves.
Notable Performances: 'Birdman', 'Batman', 'Beetlejuice'.
Read More: Most Overrated Actors Working Today
3. Jim Carrey
Jim Carrey is a man who needs no introduction. Eternally stereotyped as the funny guy, Carrey is an exceptional actor who has revolutionized comedy in this era. His slapstick performances are remarkable and each of his roles have left an impression on the mind of his audiences. From 'Dumb and Dumber' (1994) to 'The Mask' (1994), from 'Ace Ventura' series to 'Bruce Almighty' (2003), Jim Carrey has thoroughly entertained his masses. His versatility came into limelight with his roles in 'The Cable Guy' (1996), 'The Truman Show' (1998) and 'Eternal Sunshine of the Spotless Mind' (2004) where he wowed the critics with his singular performances. Despite having several other awards including the Golden Globe to his name, Jim Carrey has always been snubbed form the Academy Awards. An actor of his stature does deserve at least one golden statuette in his hands. The fans can only hope though.
Notable Performances: 'Eternal Sunshine of the Spotless Mind', 'Man on the Moon' (1999), 'The Cable Guy'.
Read More: Best Actors Who Played the Joker
2. Edward Norton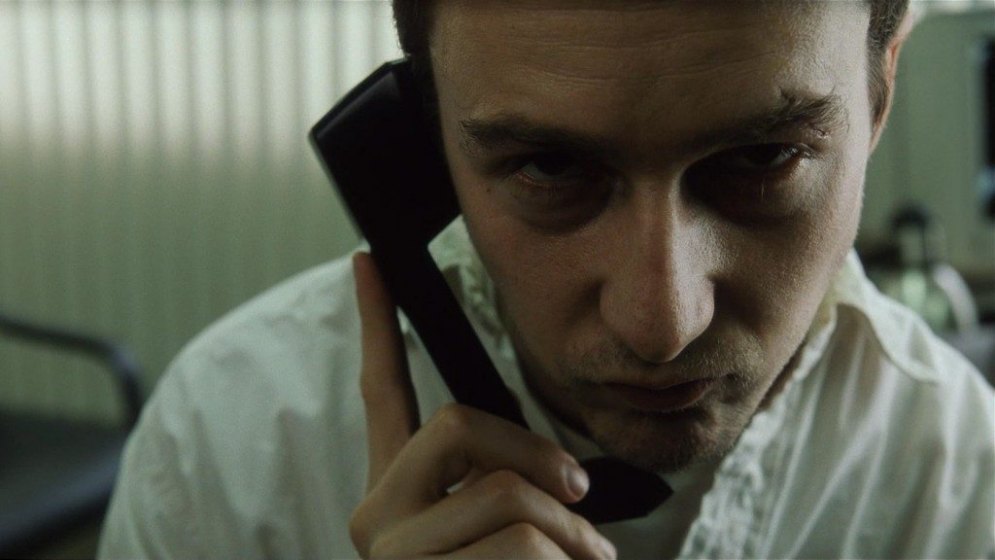 It is amazing to see how well the awards jury can overlook talent. Edward Norton is easily among the best actors to have emerged during the nineties. Versatile, talented and methodical; Norton has notched up one excellent performance after the other. 'Primal Fear' (1996), 'American History X' (1998), 'Fight Club' (1999), 'The illusionist' (2006) – the list is endless. He has the most expressive eyes and he doesn't shy away from utilizing them to the full extent. He lives in the shoes of his characters and manages to make them evergreen. He has fallen short of the prestigious award thrice and has been snubbed numerous other times. It is high time the jury turns towards him, now that a certain Leonardo DiCaprio has been satisfied. Otherwise it would be injustice magnified.
Notable Performances: 'Primal Fear', 'American History X', 'Birdman'.
Read More: These Actors Deserve to Win 3 Best Acting Oscars
1. Joaquin Phoenix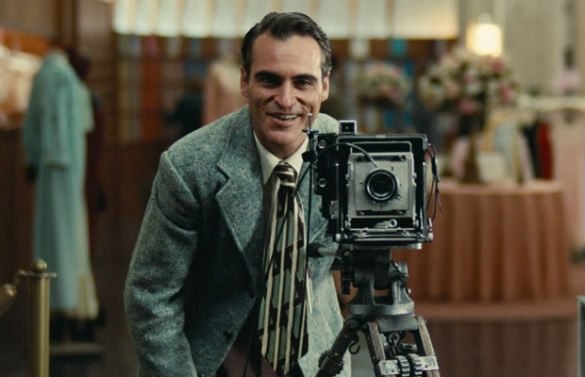 If there is anyone among the current crop of actors who can boast of putting up performances better than the actual Oscar winners, it is Joaquin Phoenix. His dedication is unparalleled and his skills in front of the camera unquestionable. He has taken the mantle of method acting and gives it all to be in the character he is supposed to play. He lives, breathes and speaks like his fictional counterpart; going out of his way to fit in. Only sheer luck has denied him the coveted statuette all this time. There is no other explanation for his loss after performances in 'The Master' (2012), 'Walk the Line' (2005) and 'Gladiator' (2000). If anyone deserves the Oscar most, it is none other than Joaquin Phoenix himself. He is an enigma in his own true self.
Notable Performances: 'The Master', 'Walk the Line', 'Gladiator'.
Read More: Actors Who Turned Down Famous Movie Roles