What are the best Tim Burton movies? Before we list out the best films of Tim Burton, let's look a little bit into his career.
Tim Burton is one of the most enigmatic and charismatic directors in the world. His movies attain a level of transcendental magnetism where even death seems to be a beauty. Since his directorial debut, Burton has grasped the audience's imagination with his absurd and weird work of art. Be it a gothic tale of a brutal psychotic murderer, or a valiant superhero, he has brought in a wave of a ludicrousness which a graphic genius. The director, through his years in filmmaking, has developed an artistic mind where he continues to enthral the audience with his characters, writing, direction and music. He has gone from directing fantasy films to superhero films to horror films to even historical dramas. Let's just say that he has almost been successful in all of them. Here is a list of top 12 Tim Burton movies.
12. Big Eyes (2014)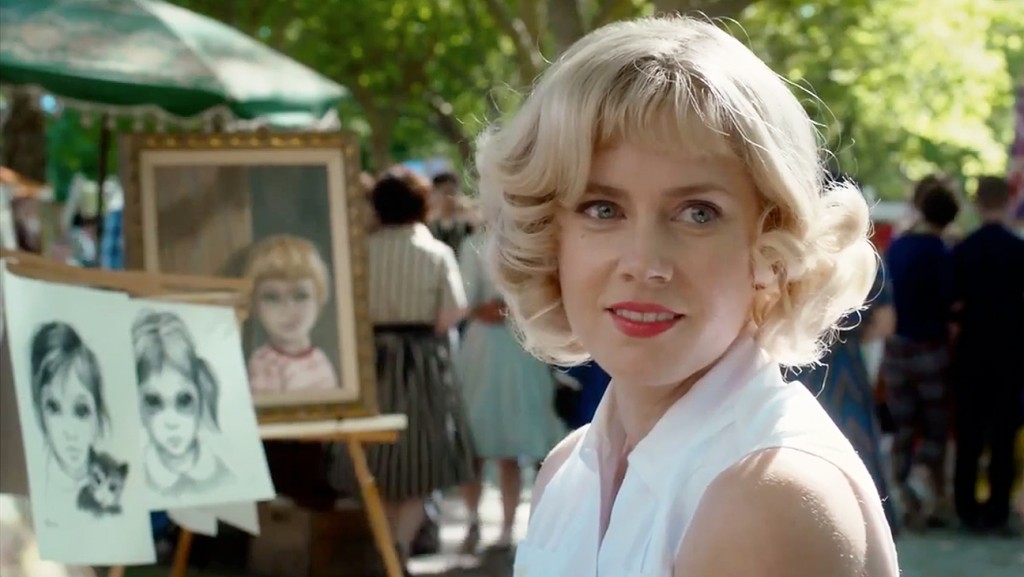 One of the most recent works by the enigmatic filmmaker; 'Big Eyes' is a biographical film starring Amy Adams and Christoph Waltz. Based on Adams' character Margaret Keane – a painter, famous for drawing painting and portraits with big eyes, is challenged by her husband who claims to be the original painter. What follows is a courtroom trail between the two. Set in the Jazzy-America of 1950, the film's music has a certain tinge, is a treat to the ears. What leaves a mark is the lead pair's tremendous performance combined with an engaging screenplay by Scott Alexander and Larry Karaszewski who managed to make the audience question about society and its relevance. The film is another critical brilliance and received immense praise for its thought provoking ideas and concepts, raised even more by Adams and Waltz's performances.
11. Charlie and the Chocolate Factory (2005)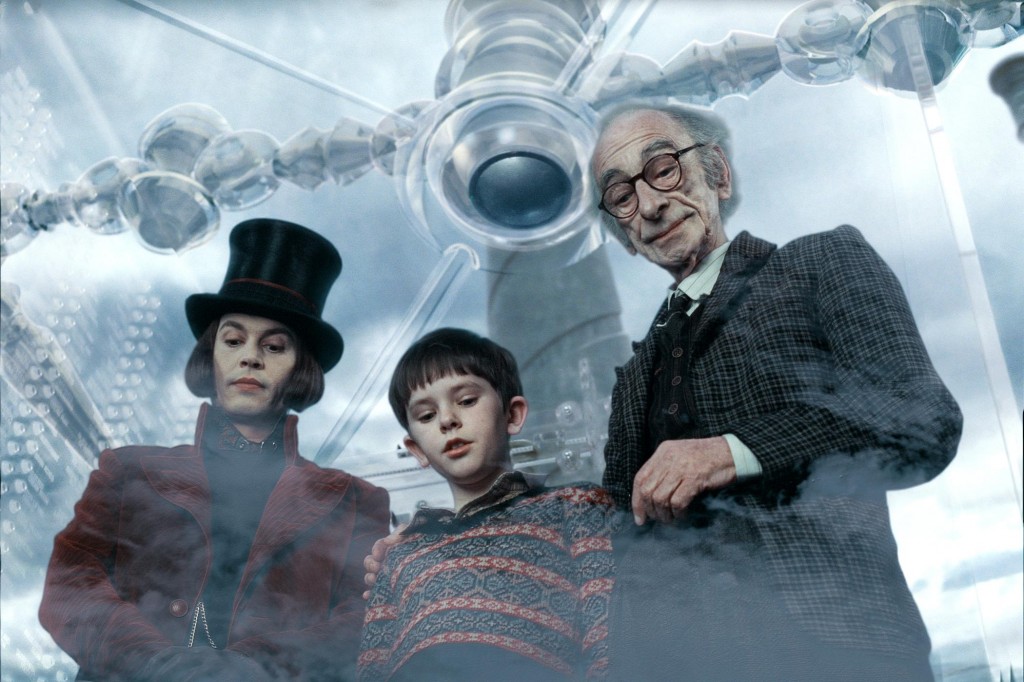 'Charlie and the Chocolate Factory' is one of the most beloved tales and who better than Burton to direct the classic? While 'Willy Wonka & the Chocolate Factory' (1971) was a brilliant adaptation of the Roald Dahl classic, Burton's movie was more true to its origin. Another collaboration of Burton, Depp and Danny Elfman, the 2005 film is visual delicacy to watch. What is more attention-grabbing is the fact that the director chose to avoid using too many digital effects. Furthermore, to employ visual imagery, he applied forced perspective techniques, over-sized props and scale models to avoid computer-generated imagery. The results were amazing, as it added to the absurd imagery. Burton was successful in creating something which is very difficult, i.e. representing the literary devices as a pictorial image. The film was met with positive reviews from critics and was a success among fans of the book as well as others.
10. Big Fish (2003)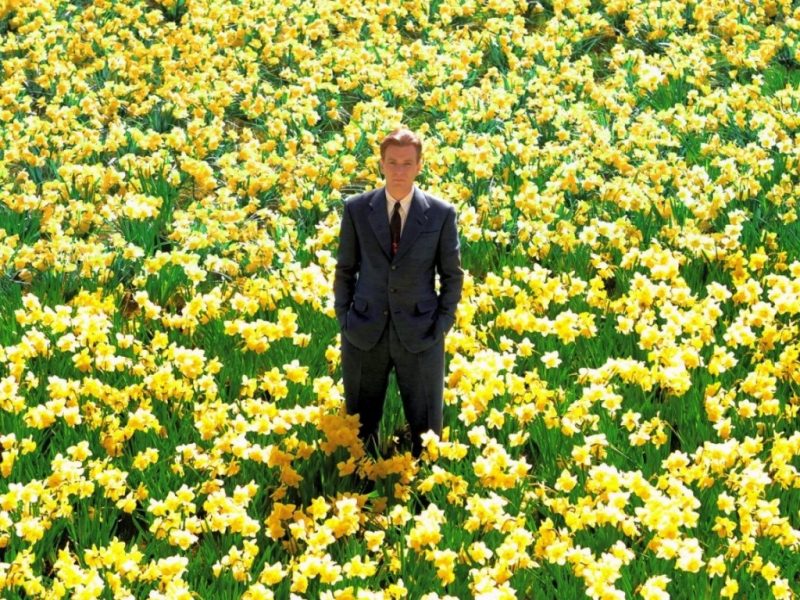 Tim Burton received immense heat for his 2001 science fiction project, 'Planet of the Apes'. With 'Big Fish' (2003), the 58 year old director redeemed his reputation. The 2003 fantasy comedy-drama film pens a simple story of a man's relationship with his father. Inspired from Daniel Wallace's 'Big Fish: A Novel of Mythic Proportions', Burton infuses his knack for creating a fantasy world out of the ordinary with an artistic and visual storytelling. He luminously transmutes a tale of forbidding realities of death, betrayal and riffs into a sketch of a heart-warming narrative on the father-son relationship. The film is a classy amalgamation of Burton's directorial exploits; John August's spellbinding writing; Philippe Rousselot's visual cinematographic elegance; Danny Elfman's striking music; all accompanied by the casts' deft understanding and portrayal of the characters. 'Big Fish' was deservedly praised by many critics.
9. Batman Returns (1992)
A sequel to Tim Burton's 'Batman' (1989), the film built upon its predecessor's success and introduced us to new characters and themes. With Keaton reprising his role as the caped crusader, Burton brought in Michelle Pfeiffer for the nifty Catwoman, Danny DeVito for long-nosed Penguin and Christopher Walken for the corrupt business tycoon Max Shreck. The story is a continuation where the mysterious Bruce Wayne, struggling with his alter ego, is posed a new challenge when Max Shreck and Penguin team up to take over Gotham City. Things go haywire for him when he comes across the puzzling Catwoman and falls for her. Like its antecedent, 'Batman Returns' faced several problems as Burton was initially hesitant to direct the sequel. However, once in production, the film went on to become a masterpiece. Burton's 1992 flick developed upon the action sequences and the clever writing of characters just proved Burton's distinction in the art.
8. Sweeney Todd: The Demon Barber of Fleet Street (2007)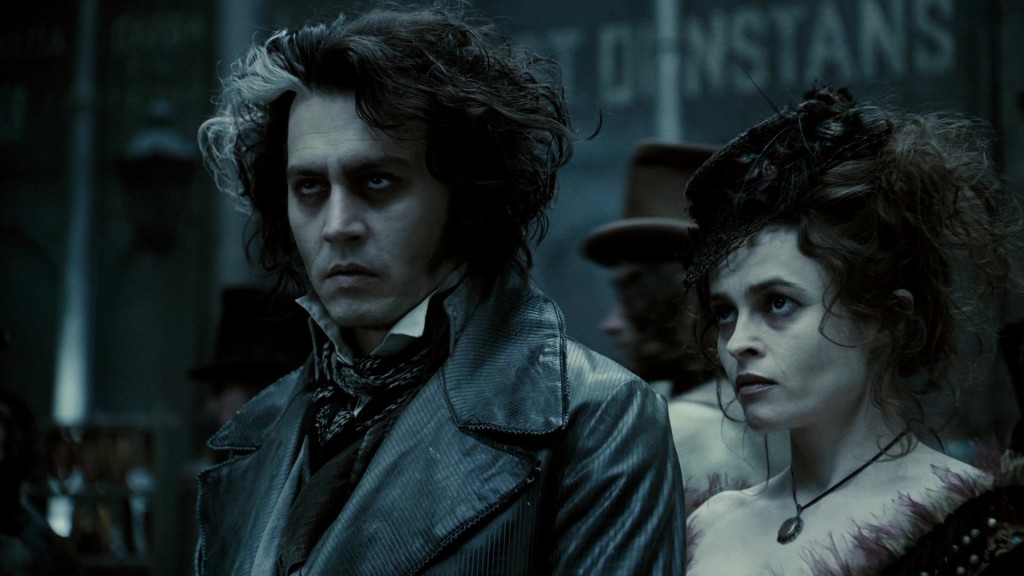 Based on a Victorian melodramatic tale of Sweeney Todd, an English barber who along with his accomplice Mrs Lovett would kill their customers with razors and process their victims' corpses into meat pies. Casting Johnny Depp as the titular serial kill and Helena Bonham Carter as his notorious co-conspirator, 'Sweeney Todd' dexterously adapted a serious and dark topic into a musical and quite disturbingly humorous story. What makes Burton's adaptation so brilliant is that even though his movie is a remake of the Stephen Sondheim musical, it is teeming with classic Burton themes and motifs. 'Sweeney Todd' embraces the thematic representations of love, revenge, insanity and gore. Upon its release, the film garnered immense praise for critics and fans alike and the lead characters' performances were equally appreciated.
Even though the film a brief interruption due to Depp's daughter's severe health condition, the actor pulled off a brilliant act where he articulately grasped the griming nature of the fictionalized serial killer as well as presented Tim Burton's twisted sense of humour. The cinematography added to the gothic-quintessence and Sondheim's music was artistically translated into the director's idea of thought. With Sondheim himself appreciating the rendition, 'Sweeney Todd' amassed 86 % positive reviews (out of 221) and bagged quite a many nominations and won some including the Academy Award for Best Art Direction (Dante Ferretti and Francesca Lo Schiavo).
7. Beetlejuice (1988)
Tim Burton can quite possibly be the pioneer of merging horror with comedy and 1988s 'Beetlejuice' is a perfect example of that. With his previous venture i.e. 'Pee-wee's Big Adventure' (1985), it was a well-established fact that the filmmaker has a certain attraction towards dizzyingly imaginative stories. As his first directorial debut was a hit, many scriptwriters were interested in working with Burton but were blatantly rejected due to the lack of originality and fancy. It was the duo, Michael McDowell and Warren Skaaren who managed to catch Burton's quintessential brain. The movie draws inspiration from the classic "ghost-haunting" stories where the ghosts try to scare away new inhabitants. Starring Alec Baldwin, Geena Davis and Michael Keaton as the ghosts and Catherine O'Hara, Jeffrey Jones and Winona Ryder as the human inhabitants, 'Beetlejuice' was a map into Burton's bizarre world.
The film is heavily influenced by the b-movie horror and its campiness and the visual qualities are brought to life by stop-motion, prosthetics and puppets. While McDowell's original script was much darker with little comedic elements, Burton decided to hire him to re-write the script along with Skaaren and so giving birth to this cinematic brilliance. 'Beetlejuice' was met with critic and commercial triumph , winning the Academy Award for Best Makeup – thanks to Steve La Porte, Ve Neill and Robert Short and also spawning an animated television series of the same name.
Read More: Ang Lee Movies