Hollywood is a tough industry to crack. It is open to everyone from every part of the world. And while this presents an excellent opportunity for the people willing to join it, it also presents a cut-throat competition. But talent has a way of finding the place it deserves. It trickles through the borders and merges into the pool where all great things converge. The talent of these actors also allows them to hide in plain sight by taking up American accents and making us believe that they belong there. They lose their thick cockney accents like you lose your attention in a class! And then one day, you watch their interviews and realise that they are from a totally different part of the world. We know a lot of British and Australian actors who have done the same thing. And Irish actors/actresses are in the same league as them. Here is the list of top Irish actresses working today. On this list, you will find both Irish actresses over 40 and under 40. Almost all of them work in Hollywood.
12. Evanna Lynch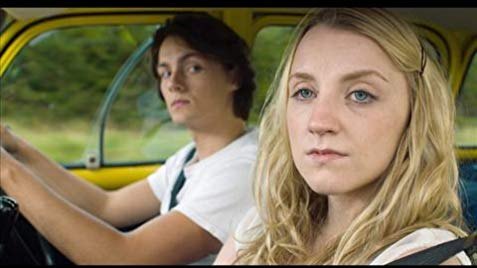 Synonymous with the name of Luna Lovegood from the 'Harry Potter series', Evanna Lynch is one of the underutilized talents of the 'Harry Potter' brigade. Prominently active in theatre now, Lynch has worked in only a handful of movies and TV shows after she let go of the role of the eccentric Luna. She easily makes the list of untapped potential and we hope we get to see more of her.
Read More: Coolest Actors of All Time
11. Caitriona Balfe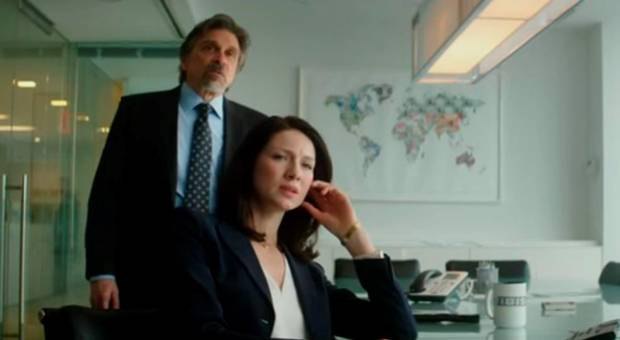 Caitriona Balfe is a former model who reached quite some heights at the peak of her career. She switched to acting after she felt stagnant in her career as a model and her breakthrough came with the leading role of Claire Beauchamp Fraser in Starz's popular drama series, 'Outlander'. She doesn't have many acting credits to her name, but her portrayal of Claire has certainly brought her into the limelight and opened new doors for her.
Read More: Actors Who Played U.S. Presidents the Best
10. Sarah Greene
For an actor, theatre is a tougher form of art than cinema, and Sarah Greene is well-versed in it. Olivier and Tony Award-nominated actress, Sarah Greene has been active in theatre for a long time now. She rarely traverses the field of films and movies and has focused most part of her career bringing complex characters to life on stage. For someone seeking to find a familiarity with her face, she had appeared in the horror-drama series, 'Penny Dreadful'.
Read More: Best Game of Thrones Actors, Ranked
9. Denise Gough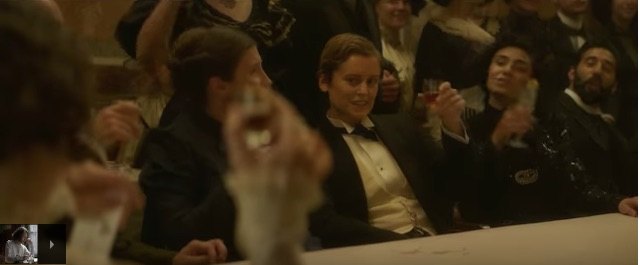 Denise Gough is another in the line of Irish actresses who have honed their talents on stage. She has majorly worked in the theatre and is a common face for the viewers of BBC. With only half a bunch of films to her account, Gough has maintained her work streak mainly in television. In the world of theatre, she has amassed acclaim and awards alike. Recipient of Laurence Olivier Award and nominated for Tony Award, Denise Gough is going strong in her career.
Read More: Best Comedy Actors of All Time
8. Orla Fitzgerald
Orla Fitzgerald is one of the most polished Irish actresses. Like most of her fellow Irish actresses, she is majorly involved in theatre and has made quite a name for herself with her extensive work. Her stage career has brought her many accolades and acclaim and she continues to maintain her reputation. She is best known in the cinematic world for appearing in the critically acclaimed film, 'The Wind That Shakes the Barley'.
Read More: Best Actors Without Oscars
7. Sharon Horgan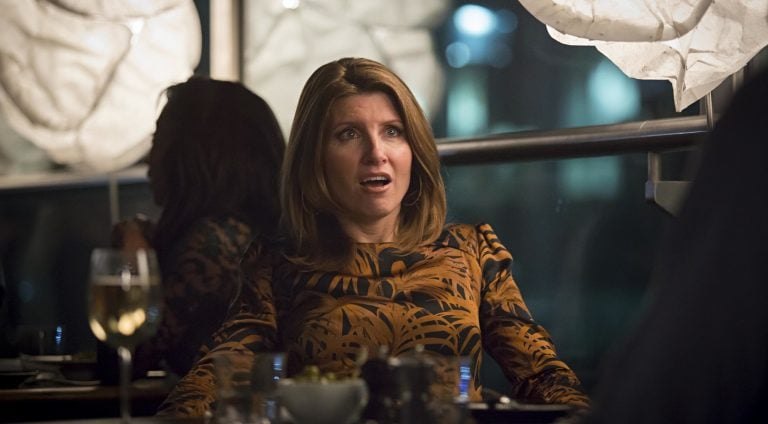 Sharon Horgan is a woman of many talents. Multiple-times BAFTA nominated, the one-time winner and Emmy Award-nominated, she is known for acting, writing and producing. She is the creator of HBO's comedy series 'Divorce' and has been a constant contributor of BBC's various comedy dramas. Best known for her work in comedy series like 'Pulling' and 'Catastrophe', Horgan has also appeared in films like 'Man Up' and 'Game Night'.
Read More: Best Black Actors of All Time
6. Michelle Fairley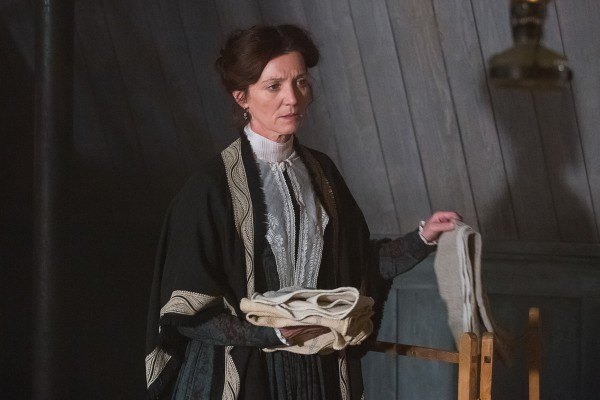 Yup, not British! Best known for playing the role of the headstrong mother of the Stark children in 'Game of Thrones', Michelle Fairley has been active in films, television and theatre. She majorly worked in British films and TV shows until the role of Catelyn Stark brought her into the international limelight. She has, since, worked actively on the other side of the lake and appeared in popular TV shows like 'Suits' and '24: Live Another Day'. Majorly working in theatre, Fairley has been nominated for the Olivier Award.
Read More: Best Black Actresses of All Time
5. Maria Doyle Kennedy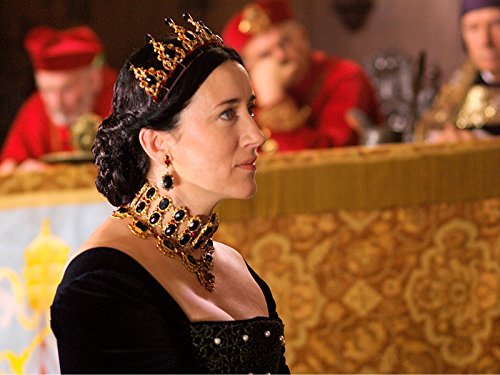 An actor, a singer, a songwriter, Maria Doyle Kennedy is one of Ireland's finest offerings to the world. An actress of immense talent, she has appeared in shows like 'Father Ted', 'The Tudors', 'Dexter', 'Downton Abbey' and 'Orphan Black'. Pursuing a successful career in singing, she continues to work in movies in TV shows. Currently, she appears as Jocasta MacKenzie in historical fiction romance-drama, 'Outlander'.
Read More: Hottest Actresses Working Today
4. Ruth Negga

Ruth Negga came to limelight when she bagged the nomination for the Best Actress at the 2017 Academy Awards for her role of Mildred Loving in the biographical romantic drama 'Loving'. She has appeared in movies like 'Breakfast on Pluto', 'Colour Me Kubrick' and currently has a leading role in AMC's supernatural drama, 'Preacher'. Apart from movies and television, Negga has also done her time in the theatre working for the National Theatre and the Gate Theatre.
Read More: Best Actresses of 2017
3. Brid Brennan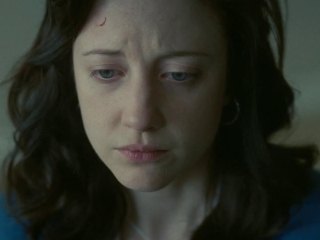 Three-time Olivier Award-nominated and one-time Tony Award winner, Brid Brennan is a veteran actress who is majorly known for her work in the theatre. She started her acting career through theatre and continues to contribute to it. She has worked for major theatres in Ireland and England and has been a part of the Royal Shakespeare Company. Brennan reprised the role of Agnes Mundy in the cinematic adaptation of 'Dancing at Lughnasa' (a play for which she had won the Tony), alongside Meryl Streep and has appeared in movies like 'Brooklyn' and 'Florence Foster Jenkins'.
Read More: Best Actors of 2017
2. Fiona Shaw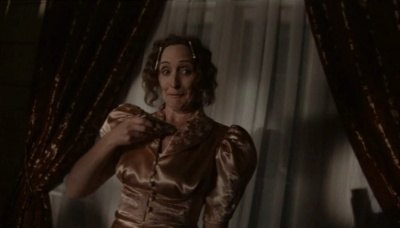 Best known for playing the role of Harry Potter's unempathetic aunt, Petunia Dursley, Fiona Shaw is an accomplished stage and film actress. Two-times Olivier Award-nominated, one-time winner and Tony Award-nominated, like her fellow Irish actresses, Fiona Shaw has done a great deal of work in the theatre. She has worked for the Royal Shakespeare Company and the National Theatre and is highly revered for the characters she portrayed on-stage. She has appeared in TV shows like 'True Blood' and 'Channel Zero', and films like 'The Black Dahlia' and 'The Tree of Life'.
Read More: Famous Gay Actors Working Today
1. Saoirse Ronan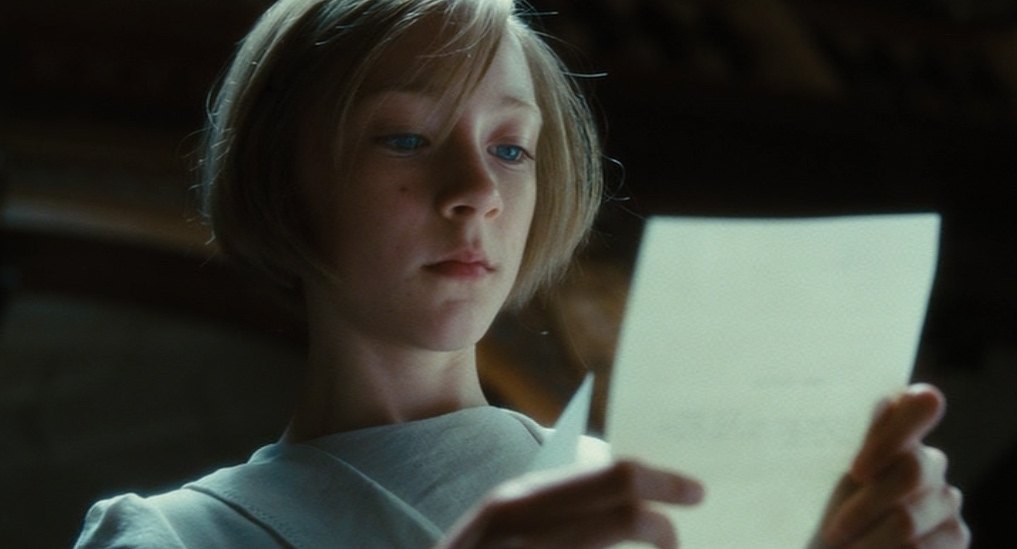 One of the most promising talents in Hollywood, right now, Saoirse Ronan has already been nominated for Oscar three times. And she's just 24! (Sure, go take your time to wonder what you're doing with your life!) She is talented, she is beautiful, she is witty and she is young. But above all, she is the one with a thick Irish accent. When she auditioned for 'Atonement', the film that got her the first Oscar nomination at the age of 12, the director couldn't believe that the girl who he had selected for the role was, in fact, Irish! She easily adapts to all sorts of accents and roles and is undeniably one of the best actresses working right now.
Read More: Best Jewish Actresses