In the huge film industry of today's world, plenty of roles have been and still are craving for the talent of amazing actresses from all over the planet. Some are small, some are big, some are innocent and perhaps not so relevant and others are heavy and difficult to handle. Films often demand daring and challenging parts that not everybody out there would put on the line or have the inner stability to play.
However, in everything there are always exceptions. And these exceptions are the gifted and bold actresses who have brought the power of cinema forward into deeper dimensions and meticulous characterisation, by taking a risk or a step further than most people would, for the sake of film. In order to honour and commemorate these daring souls, from all the amazing talents sharing their courage with the world, let's have a look at the list of bold and hottest actresses working today.
15. Jennifer Connelly
A natural beauty, Jennifer Connelly has starred in various great films with her film debut being in the last Sergio Leone film "Once Upon A Time In America". The two amazing performances that have made her an incredible actress to follow are in the biographical drama "A Beautiful Mind" as the protagonist's wife and most importantly in Aronofsky's "Requiem For A Dream" as Marion Silver. This last role was intense and some scenes were difficult to watch, yet alone to play, in particular that last scene in which her character, a drug addict aspiring to become a fashion designer, gets herself into a humiliating nasty sex show in exchange for drugs. I believe it must take some guts to perform such a difficult and lost character in such a degrading act. Connelly proved she was capable of a lot for the excellence of a movie and that is something no one can deny.
Read More: Best Nude Scenes of 2017
14. Scarlett Johansson
Scarlett Johansson is an amazing actress loved by many for her incredible performances throughout her outstandingly rich acting career. From a young girl struggling with the loss of her best friend and the amputation of one her legs to a woman with psychokinetic powers, she's done it all and brought to life the depths of fascinating characters. In addition, her bold personality has brought her to the role of a men-killing alien in the experimental science-fiction film "Under The Skin". Daring to strip down to complete nudity for this strange part, she has owned the screen with her powerful presence in this unconventional and debatable movie and has left the world in awe for her strong and transparent staging, letting us all wonder what's next.
Read More: Actors Who Went Nude For Movies
13. Naomi Watts
The blonde English actress has played in dozens of movies all varying from one another. However her talent isn't all she's got, as her strong daring personality also brings her to unique roles that are visually shocking and/or contextually controversial. With this in mind, let's bring in concrete examples. Ever heard of "21 Grams", "Funny Games" and "The Impossible"? The last one tells the real-life-based story of a family on holidays in Thailand when the 2004 Indian Ocean Tsunami hits their hotel and begins the massive destruction it propelled. Generally conveying positive responses and critical success, it still raised a few questions by some as to the way this story was told and the closed perspective it offers on the wide and deadly disaster that hit millions of people, especially locals. Nevertheless, Watts keeps loyal to her role and outstandingly brought it to the big screen, showing her limitless ability in difficult acting.
Read More: Best Nude Scenes in Movies
12. Penélope Cruz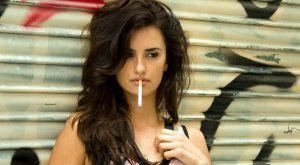 Although considered Almodóvar's muse and having performed in incredible roles for him such as in "Volver", Penélope Cruz is a bold actress who's daring power goes way back to her first feature film. We're talking about "Jamón Jamón" here, released in 1992 when Cruz was only 18 years of age and even so dared to portray a character for whom she stripped down to her naked breasts and entered sensual and feverous sex scenes. Being so young it must have taken a lot of courage and confidence in her talent and passion in order to go through such a role. It definitely payed off and she continues being a beautiful and powerful actress influencing many and breaking the limits film can go to.
Read More: Best Adult Movies of 2017
11. Eva Green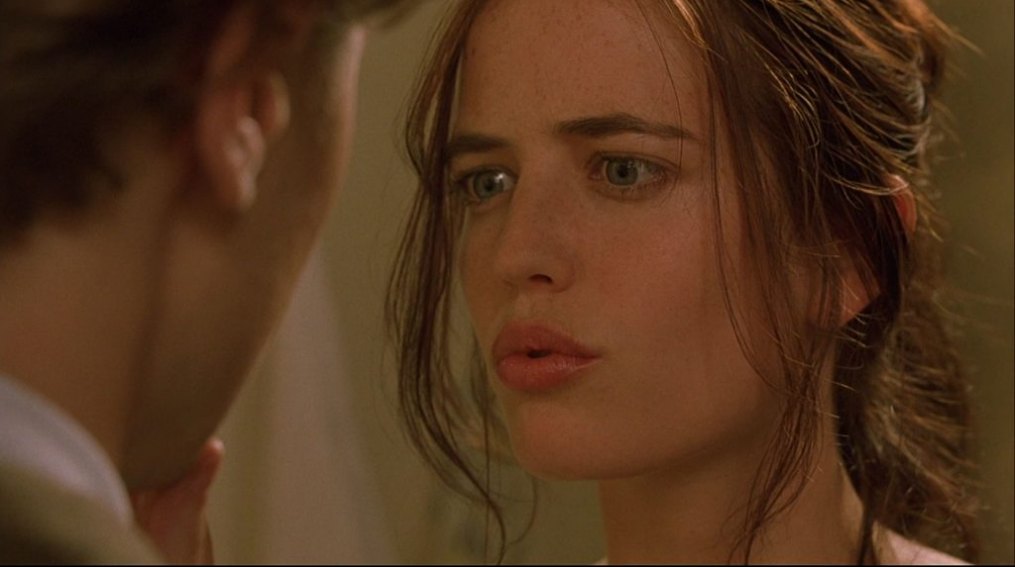 Eva Green is a french actress born in 1980 and has since then appeared in several roles that have established her as a prominent and respected actress. One can not forget her beautiful and heartbreaking performance as a Bond girl in the "Casino Royal" sequel of 2006. However the role that has proven her boldness and determination to acting was in her film debut collaboration with acclaimed director Bernardo Bertolucci in the romantic drama "The Dreamers". This masterpiece is a challenge to any performer in the film industry as her character confronts the fullest nudity possible and an extreme visual sex scene one cannot compare to. She went through it magnificently and has since then proven her strength and rawness that can be seen in the characters she incorporates.
Read More: Best Adult Movies of 2018
10. Anne Hathaway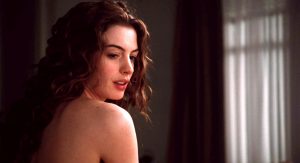 This American actress is known for her breakthrough debut in the Disney comedy "The Princess Diaries" but has since then surprisingly developed and evolved into a daring young artist willing to take risks and find challenging parts that defy the conventional roles Hollywood offers. She has performed daring nudity in "Brokeback Mountain", "Havoc" and "Love and Other Drugs" and succeeded at those roles beautifully, however getting naked isn't the only thing that makes an actress bold and fearless. In the 2012 film "Les Misérables" she underwent physical change for the role of a helpless factory worker turned prostitute by losing 25 pounds of weight and letting her long thick hair be cut very very short. That was definitely a surprise and worth it, it was, as for that role she took home more than 30 awards including one Academy and BAFTA Award.
Read More: Best Movies Like Porn on Netflix
9. Natalie Portman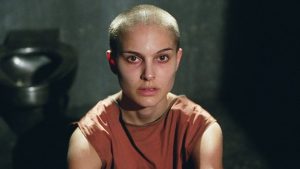 Natalie's performances throughout the years have been triumphant and seem to rise to an endless level of excellence as time goes by. She has shown her bold and decisive character in many of her masterpieces which all started from her debut in "Léon :The Professional". Since then, the political thriller "V for Vendetta" that brought to the surface some controversy in relation to the themes embedded in the storyline has been a strong fist of a movie where she shaved her head for the sake of her character. In her Academy Award performance for "Black Swan" she underwent heavy training in order to look and move like a ballet dancer (and in the process lost 20 pounds) which in the end served its task and her determination only made her stronger and bolder.
Read More: Best Movies of All Time
8. Charlize Theron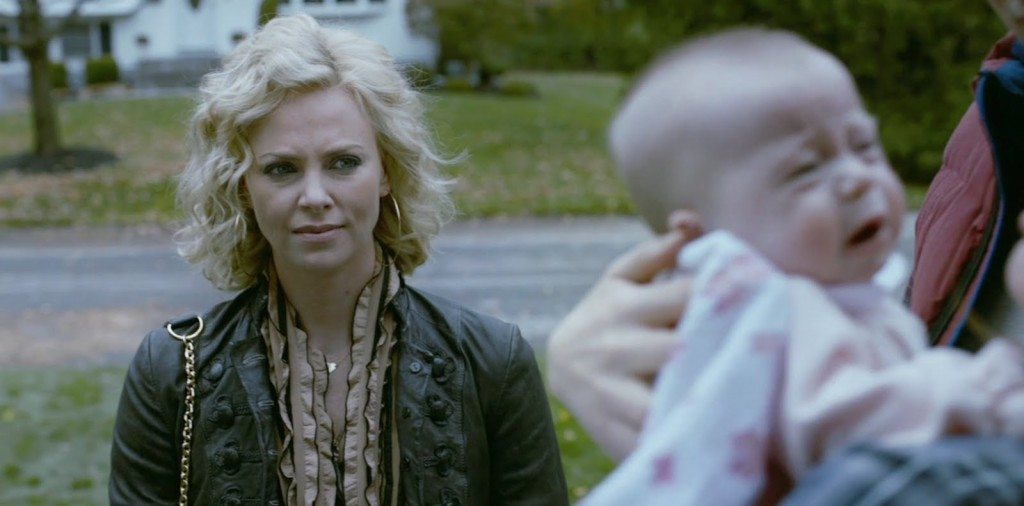 South African and American beauty is a strong and influential woman who has acted not only in films but also for women-rights, same sex marriage and animal rights. Although her social achievements are to be praised let's focus on the bold performances she has offered to every film lover out there. From "North Country" where sexual harassment and the fight against it is its central theme, to Theron's outstanding performance in "The Devil's Advocate" in her heated sex scene and desperate craziness, let's not forget her outmost transformation as serial killer Aileen Wuornos in award-winning "Monster" where she not only changes herself physically (she's unrecognisable) but internally as well, in order to play this highly challenging and complex role. Applause to that.
Read More: Charlize Theron Sexiest Scenes
7. Jessica Chastain
Beautiful redhead Jessica Chastain has risen to prominence in the last years and become a highly influential woman (and feminist!) of the endless cinema industry. Let's not forget she was part of the main competition jury group in this last 70th Cannes Film Festival edition. She has played bold, intense and difficult roles throughout her career such as in "The Help" as a white socialite and in "Zero Dark Thirty", the film that depict the American hunt for Saudi Arabian terrorist Osama Bin Laden, as a CIA agent. However what's really great about this personality is her present fight against gender and colour inequality in the film industry and her bold decision in turning down major roles due to an unfair income difference, an important problem in today's film world where women get dramatically paid less than their male co-stars. For that she has taken a step forward into her fight and boldly launched an all-female production company named "Freckles Film" to give all those female beings out there a chance.
Read More: Actresses Who Nude For Movies
6. Viola Davis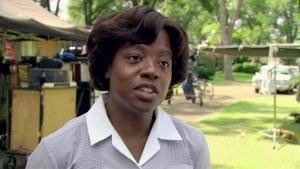 Viola Davis is an incredible woman who's ambition in becoming a character in all the details and complexes make her an actress worthy of everybody's respect. As influential as one can get, she's the only black woman having been nominated for three Academy Awards, from which one was won for her 2016 role in "Fences". One can not forget her baffling performance in "The Help" as a black maid in Mississippi's 1960's racist and socially unstable society. Her excellence in the role of that diminished and humiliated character was a powerful move which she succeeded incredibly as hard as it might have been. Not to mention her incredible lead figure in the ABC series "How To Get Away With Murder" with several hot sex scenes in which she transmits above all the intimacy of sexual relations through her (finally!) realistic, curvy and human body which in the end is what sex is about. It isn't the "ideal body type" that, as she states "look like they've been in the gym for the last year" that will create the essence of a sex scene. She's proven that human flesh comes in all its forms and the beauty of it is in the emotion, not the ideals drawn by society.
Read More: Movies With Most Nudity
5. Hilary Swank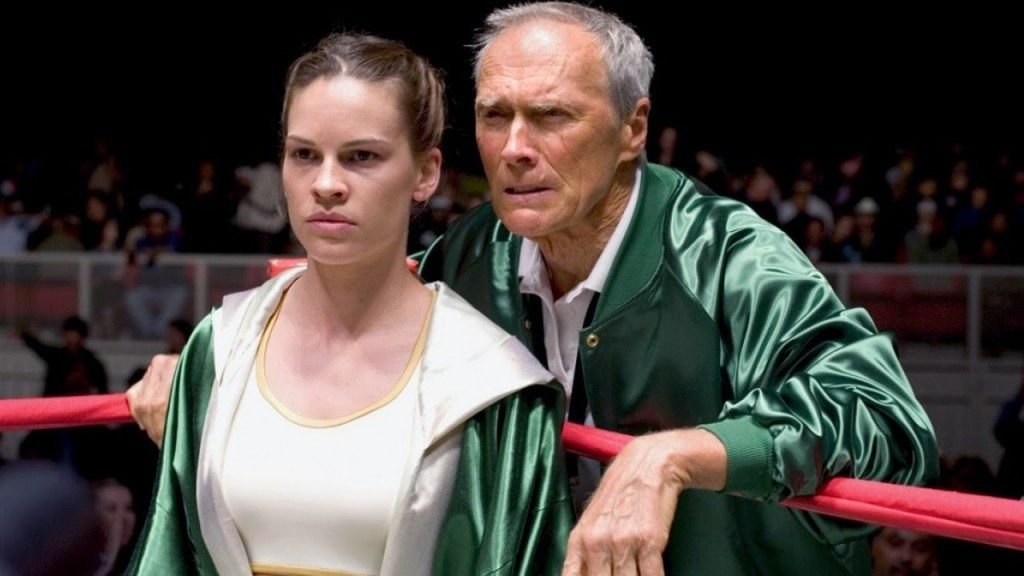 The 43-year-old actress has proven her undeniable acting skills over and over and hasn't always taken the easy road. Difficult roles haven't scared her away, thankfully, as through her bold and strong will she has portrayed unique characters that have marked the history of film. With "Boys Don't Cry" she portrayed the real-life story of a trans boy who's misunderstanding from others tragically lead to his death. For this she won her first Academy and Golden Globe Award, her second being for the critically acclaimed role of boxer Maggie Fitzgerald in "Million Dollar Baby". For this role, she trained like crazy, gaining several pounds of weight which actually lead her to a life-threatening infection due to extreme workouts.
Read More: TV Shows With Most Nudity
4. Léa Seydoux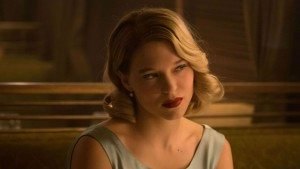 Léa Seydoux is as bold as she can get in her Palme D'Or winning performance in "Blue Is The Warmest Colour". It's already courageous and daring to perform nude in front of a camera but the nudity she goes through is on another level that has not been seen that often in today's cinema, especially in between the walls of lesbian romance. Her body is exposed from head to toe in sensual and very visual sex scenes that are not only highly graphic but that last several long-lasting minutes and bring the audience right into the event witnessing it with open eyes and mouth. Moreover, her performance isn't about being naked. It is about emotions and human interconnection which she portrays beautifully and which she takes, from my perspective, up the stairs to perfection.
Read More: HBO Shows With Most Nudity
3. Isabelle Huppert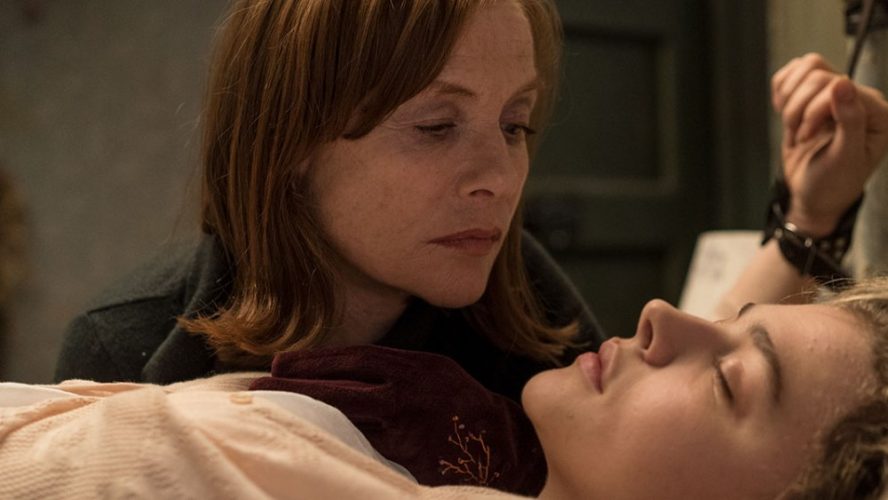 This french actress has proven her talent multiple times throughout her mind-blowing 46 years of career. However it might perhaps be the singularity of her recent film entitled "Elle" that brings her on this list. Interesting enough, this role was repeatedly refused more than once by other actresses, before Huppert arrived in the picture and dared to play it with all her heart and soul. And she definitely succeeded and left a mark in history for the performance of the controversial role of Michèle Leblanc, a woman who is rapped in her home by an anonymous assailant. The shocking and unconventional way this character deals with her assault is strange and the amorality and maybe also perversity of the film raises questions. See for yourself and witness the actresses's bold decision in participating on this award-winning project.
Read More: Best Game of Thrones Sex Scenes
2. Julianne Moore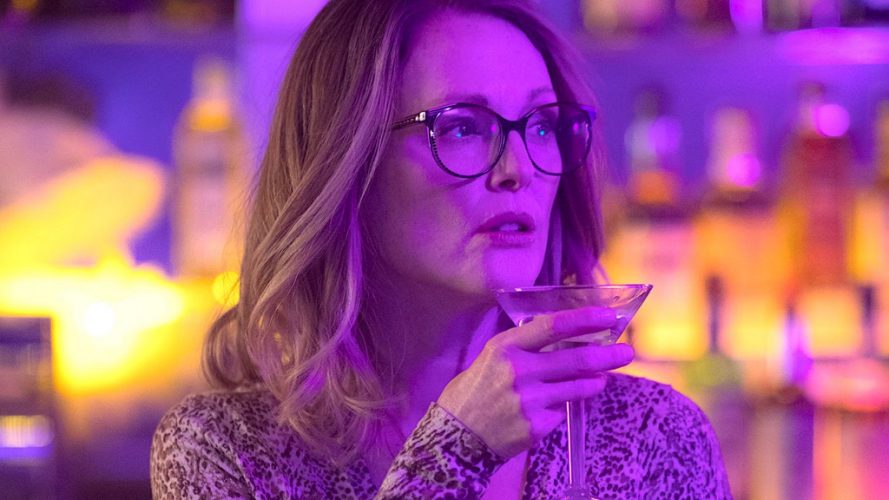 Julianne Moore could be considered one of the most fearless actresses of our time, with dozens of amazing performances filling her filmography, often portraying emotionally weakened and troubled women which at times lead her into some controversial and "sick" roles. However these roles, she takes them with pride and performs them with dignity and respect. From full nudity in "Maps To The Stars" and "Boogie Nights" without mentioned loads of others, she has also played a sexual connection between an older woman and a young call girl, an incestuous relationship between mother and son and the role of the doctor's wife in the provocative and controversial film "Blindness". Moore is a woman who believes in what she does and who truly gives the impression that nothing will stop her, if it's for the good of a movie's expressional purpose and message.
Read More: Best Shameless Sex Scenes
1. Charlotte Gainsbourg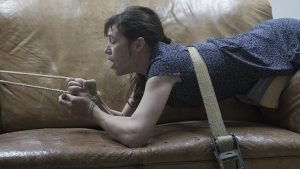 The union between Serge Gainsbourg and Jane Birkin couldn't have ended up in anything other than the one of a kind Charlotte Gainsbourg. Although a shy and quiet individual, there is a powerful strength inside her that allows her to confront incredibly challenging and daring roles that often end up in shocking (but positive) reactions from the audience. A perfect example of that would be nothing other than her collaboration with Lars Von Trier on "Antichrist" and "Nymphomaniac" where her provocative roles lead her into extreme nudity and sexual activity on-screen. These controversial movies have shown the world how bold and daring of an actress she is and I wouldn't be surprised seeing her in other movies of the future that will shock its era, once more.
Read More: Nicole Kidman Sexiest Scenes