Well, this is the opportune moment to say: "as the name suggests". 'Shameless' as a TV show has had quite a run from pillar to post, spanning about eight seasons now and close to a hundred episodes overall. The plot is set around two primary characters – Frank Gallagher, a drunkard, father of six who can go to any extent to earn money and move on with life, and Fiona, the eldest of Frank's children, wherein, she plays the "mother" to all her siblings in the obvious absence of Frank. There's a plethora of supporting cast, including Jimmy/Steve, Fiona's pursuer of sorts, Lip, Fiona's first brother, also promiscuous and a swindler, Cameron, Fiona's second brother, who although is not the biological child of Frank, still, everyone believes him to be, Debbie, Fiona's sister and fourth in line, a quarrelsome, wannabe teenager, Carl, Fiona's psychopath second-last brother and Liam, the youngest, dark-skinned brother of Fiona, in a predominantly white family.
As a dysfunctional, disoriented family, Fiona ends up doing most of the hard work. Even though she's shown as a little pretentious and sex-prone, in the following seasons, she seems all the more mature and responsible. Keeping the storyline aside, 'Shameless' has been famous (or rather, infamous) for its steamy, animal-like lovemaking scenes, scenes that are frantic and are filled with lust and desperation, instead of love and emotions. With this list, we bring to you six of such numerous nude scenes out of the entire series, six best which would instigate you to pause the playback during the "right" moments. Wink, wink! Yes, the list contains Emmy Rossum nude scenes.
6. S01E01 – Pilot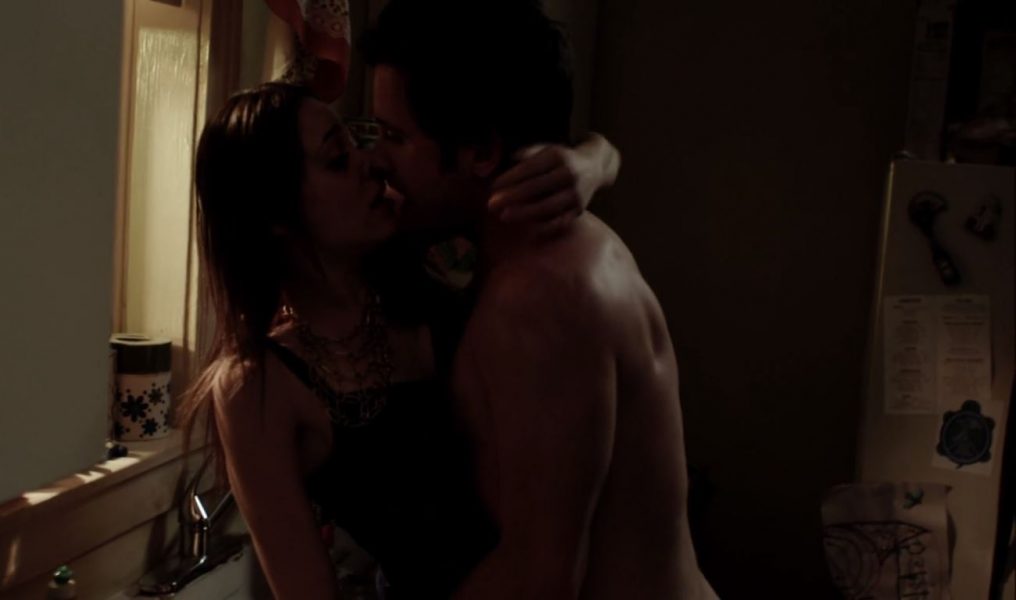 It is not a great sex scene, not the best one either if we could all of 'em in the TV show, yet, this one stands out, because of being the first shocker of the series. Steve and Fiona hook-up in the kitchen. Initially, though Fiona is reluctant, Steve's advances cannot be ignored for long. And then, the lights go off. What we witness establishes how the series is going to be – hot, crazy, and reckless. The funny part is when while having sex on the kitchen floor, Steve's hand gets crushed in the knife drawer when he squirms in pain during the act.
Read More: Movies With Most Nudity
5. S03E03 – May I Trim Your Hedges?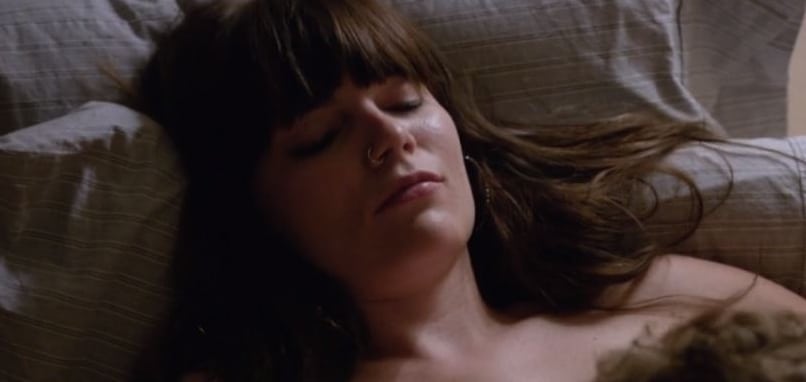 Lip and Mandy, since they've been seeing each other after Lip's other "adventures", are starting to have issues. In this particular scene, as Lip goes down on Mandy, she's intrigued as to where did he learn it from? As it is, Lip hasn't "manned-up" yet despite the dance of desperation between the two and hence Mandy leaves, visibly irritated. Though the scene is only seconds longer, it is perhaps the steamiest of the third season, for it invokes the desire, but without any "performance".
Read More: TV Shows With Most Nudity
4. S03E09 – Frank The Plumber
Yep, it rhymes with "Bob- The Builder" but it is very, very different. Something that's called as "gimp porn" takes the centre stage, wherein Veronica dresses up as a nurse, while a dilapidated and ailing Kevin lies on the bed, his limbs tied. And apparently, Veronica and Kevin are all into it – the act and the recording on the webcam of a laptop. All this, while Fiona wants Veronica to check on Debbie and Frank becomes the face of a gay rights movement. Yeah, tell me about it, as I've nothing else to think of.
Read More: HBO Shows With Most Nudity
3. S03E06 – Cascading Failures
There are no "famous" series regulars in this particular sex scene, but still, this has been listed because it has crossed all the heights of weirdness (and some gore). Mickey and Ian are engaged in a homosexual act when Mickey's father Terry catches them by surprise and beats the crap out of both of them. Enter Suka, a woman hired by Terry to have sex with Mickey and Ian is supposed to "fu**ing" watch. Though a little submissive, the sultriness rides high on this one.
Read More: Best Game of Thrones Sex Scenes
2. S01E11 – Daddy's Girl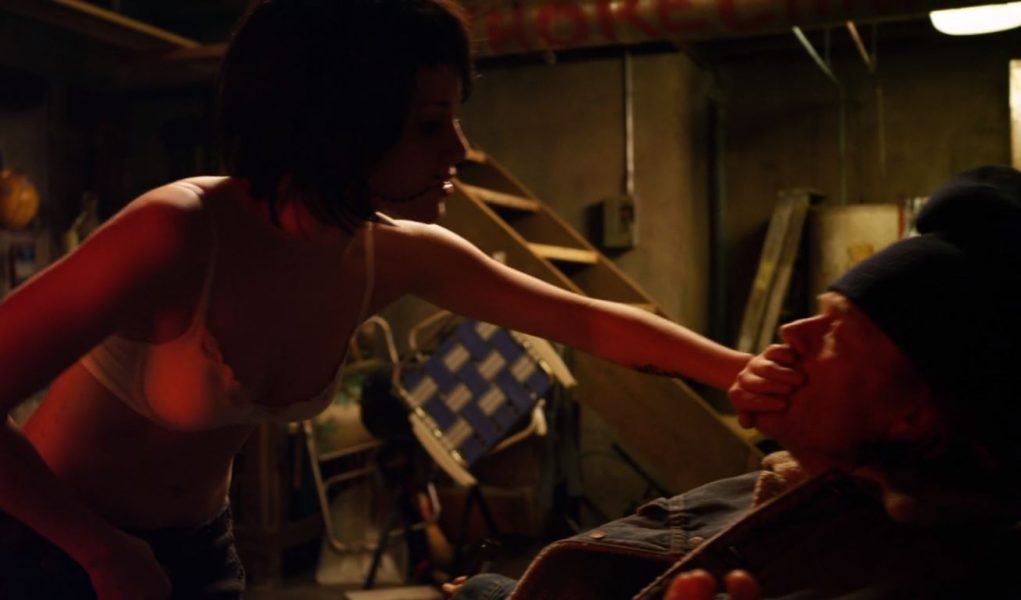 The episode is perhaps named as such, because Karen, who was so far hooking up and was being promiscuous with the son Lip, now heads for the father himself and has sex with Frank. Interestingly, the whole act could be termed as a revenge rape for what Lip does to Karen a while ago, which pushes her to "shamelessly" have forced sex with Lip's inebriated father and post the video to Eddie, her own father, who later kills himself. Tragic as it may seem, it is even sexier than you think, for 'Shameless' is a black comedy at the outset.
Read More: Best Girls Sex Scenes
1. S05E04 – A Night to Remem – Wait, What?
Perhaps the sexiest "going down" scene in television history, Fiona calls up Melinda at work to cancel her double shift as she isn't feeling great, while Gus is down the way on her to his glory. As it is, Melinda patches up Sean, the one with more "authority", who asks her to be there for dinner. Fiona and Gus must have been done doing their "business" by dinner time if she couldn't make the lunch shift. Alas, we never got to watch what happened next, except for the clichéd foreplay.
Read More: Game of Thrones Sex Scenes